What are Angular Limb Deformities?
Angular limb deformities is the term used to describe deviation in bone shape from what is considered to be normal. Angular limb deformities in cats can be either congenital or developmental. Congenital deformities are present at the time of birth, whereas developmental deformities develop during the feline's growth period between four to eight months of age. Angular limb deformities are a result of irregularities of the growth plates responsible for bone growth as the feline matures. The growth plates are soft and do not fuse until one year of age, therefore, trauma or nutritional experiences before the feline reaches one year will result in angular limb deformities.
Angular limb deformity in cats is an abnormal bone growth that has resulted in irregularly shaped or crooked limbs. Angular limb deformities can be present at the time of birth or develop during the cat's growth period. The forelimbs are the most common area to be affected by angular limb deformities, as they are made up of two long bones, but the rear limbs can also be affected. Cat owners will note a prevalent bowing of the legs, either inward our outward. Some felines with angular limb deformities will not experience complications, whereas others experience clinical signs of limping, pain, and the inability to complete certain tasks.
Symptoms of Angular Limb Deformities in Cats
Clinical signs of angular limb deformities in cats are noted by the presence of the bones of the limbs bowing away or toward the feline's midline. Commonly affecting the ulna and radius, pet owners will observe this irregularity from the front of the feline, as her standing stance will seem abnormal. Some felines may not experience discomfort from the present deformity, whereas others may experience pain and limited mobility. On a radiograph, the presence of a bone deformity will be visible, but pet owners may notice symptoms including:
Pain
Reduced range of motion in joints
Limping
Inability to perform certain activities (jumping, running)
Arthritis (later in life)
Types
Congenital
Congenital angular limb deformities in cats are present at the time of birth and are often the result of a genetic disorder.
Developmental
Developmental angular limb deformities in cats occur during the feline's growth period (4-8 months) as a result of trauma to the growth plates.
Causes of Angular Limb Deformities in Cats
Angular limb deformities in cats have numerous causes, with the most common causes being trauma or a genetic disorder.
Traumatic causes of angular limb deformities in cats include:
Falls
Hit-by-car
Being dropped
Being stepped on
Congenital causes of angular limb deformities in cats include:
Hereditary malformation
Genetic disorder
Diagnosis of Angular Limb Deformities in Cats
Angular limb deformities in cats affect a feline at an early age and a medical record may not yet be established to review as part of the diagnostic procedure. However, cat owners can aid the veterinarian by providing vital information that is relevant to the feline's condition. Informing the doctor of past trauma the young cat has sustained or familial disorders with the parents is crucial information for you to relay to the vet. A physical exam of the affected feline will be conducted, moving the affected limbs to detect range of motion and the presence of pain.
X-ray (Radiography)
An x-ray is the primary method a veterinarian will use to investigate a limb deformity. The radiograph enables the doctor to view the location, direction, and magnitude of the bone abnormality.
CT scan (Computed tomography)
A CT scan is often completed after an x-ray as this exam provides a cross-sectional image of the affected limb(s). This 3-dimensional image will provide the veterinarian with additional information about the deformity in comparison with the x-ray.
Treatment of Angular Limb Deformities in Cats
Many felines with mild angular limb deformities can be managed without the need for surgery. A mild angular limb deformities in cats is primarily a cosmetic flaw, not accompanied by pain. The veterinarian may treat these cases with conservative management methods such as weight management and avoidance of intense exercise. A conservative management method is set in place to decrease unnecessary stress to the joints, preventing injury and arthritis later on in the cat's life.
Cats with severe angular limb deformities may require surgical correction and are often referred to a specialist. Surgical correction of an angular limb deformity requires the placement of skeletal fixators to straighten the bone and keep them aligned. Surgical correction of angular limb deformities in cats has potential risks that your veterinarian will discuss with you if your cat is suffering severely from angular limb deformities.
Recovery of Angular Limb Deformities in Cats
The prognosis for cats that have received conservative management for their angular limb deformities is a relatively positive end result. The main goal in management of an angular limb deformity is to decrease stress to the joints, therefore it is crucial to follow veterinary instructions. Felines that have undergone surgical correction will be reevaluated frequently to ensure the bones have not continued to twist and are healing correctly.
Angular Limb Deformities Questions and Advice from Veterinary Professionals
Bonnie
tabby
5 Months
1 found helpful
I adopted a 4 month old female kitten and noticed her front arms turn out like wings, most of the time when she turns or changes angles. The top of her sternum sticks up higher at her chest and her hip bones at the top sides of her tail seem more prominent than the other kittens I adopted. She doesn't appear to be in any pain and she can do everything she should. Could she have been curled wrong in the womb? Should I be concerned? She seems so delicate.
Add a comment to Bonnie's experience
Was this experience helpful?
Lion-O
tabby
1 Month
0 found helpful
Has Symptoms
His back legs are pushed out
his legs are pushed out and he walkfunny
My cat had kittens and one of them who names is lion-o back legs are pushed out he can walk on them and they have been like this since he was born he is only about a month old. Im worried about him he is a real love bug and cry baby when he sees a person he thinks everyone has to love him. He loves cuddlying. I really want his legs to be fixed i dont want him put to sleep is there anything that can be done for him
I have a male kitten who back legs are like frog legs and no clue what to do a stray cat had it kittens on my porch and he was born this way
Dont put him down, pain can b controlled and vets can b wrng.a lady I no put her cat dien coz the vet said x is wrong.a yr later she found the vet had misdiagnosed it, so It should of lived, poor creature,he was sooo cute
Hello,
I have the same issue but my baby is only 20 days old. The vet has told me the prognosis is not good and they recommend me euthanizing him but I don't know if I have the heart or if its necessary. He is so affectionate, a little bit slower than the others admittedly but seems happy when i'm with him. What did you do?
Add a comment to Lion-O's experience
Was this experience helpful?
T'challa
DOMESTIC
1 Year
1 found helpful
Adopted my kitten at 4-5 months old! He has always seemed to walk with his back knees going inward but toes going outward. I took him to a vet and she said he has double knee subluxation but then reported this deformity to insurance. His back legs seem to keep moving inward at the knees as time goes on. What will be required to fix this? He seems to be laying around more. Still eating as well.
Add a comment to T'challa's experience
Was this experience helpful?
Bobbi
Persian
10 Years
0 found helpful
Has Symptoms
Outward pointing front paws
Severely outward pointing front paw
I have recently adopted an adult Persian who was dumped in a cat colony. His front paws are pointing outwards like that of a duck.His movement-mobility is not impaired in any way it just looks a bit comical
Add a comment to Bobbi's experience
Was this experience helpful?
Apollo
dsh
10 Weeks
0 found helpful
Has Symptoms
Altered gait, hair wearing off
I foster for a kitten rescue. We got a call from a family with a car who had kittens and they said two of the four kittens had twisted legs and they didn't want any of them. I took the family to foster when the kittens were just a few days old. One of the kittens is especially bad both front legs are shaped like a V my vet said he is missing one of the bones in the forearm, I believe it's the radius and because he is missing that it cannot be fixed so he walks on his elbows. I was wondering if that diagnosis is accurate as far as anything that could be done to even partially straighten his legs so he doesn't walk on his elbows. I've wrapped his legs and he is able to walk. I really was hoping something could be done to allow him to walk on his feet. I'm thinking of the long term affects to his elbows, ie the skin breaking down and causing pressure sores.
Add a comment to Apollo's experience
Was this experience helpful?
Pipsqueak
Mixed ginger
1 Month
0 found helpful
My cat Butterscotch had a litter of 3 kittens, 1 of which has passed away but out of the other 2 one, who we named Rajah, is huge compared to the other one who we named pipsqueak. And Pipsqueak's two front paws are deformed, they point inward towards her. They make it very hard for her to get up and move around, while her brother Rajah can get up and go where ever he wants she cries because she is away from him, they have been like ying and yang since the day they were born. We Are still working with her to try and teach her how to move around better.
My kittie born wth fore limb abnormality... I need to knw abt her..
Add a comment to Pipsqueak's experience
Was this experience helpful?
Kitty
Unknown
1 Week
0 found helpful
I just found a 1-2 week old kitten whose mother is a wild feral. This kitten's hind legs are splayed out flat. It's able to wiggle them & sort of use them like flippers to ambulate a bit. It does not appear to be in pain. I haven't been able to catch the mother & I just dont know exactly what to do. I can't see it surviving outside on it's own after it's weaned. Our humane society is full & I am unable to care for it. What should I do?
Add a comment to Kitty's experience
Was this experience helpful?
Archie
Maine Coon
7 Months
0 found helpful
Archie, is a 7 month old pure breed Maine coon. We noticed at 3 months that his front legs were bowed outwards. He has had xrays to confirm that one of his growth plates in each leg is not growing. Both front legs are identically bowed out. The vet specialist said it's that rare they can not say whether it is trauma or genetics. The breeder says they're never had an issue with any of their cats so it must be trauma. I simply can not understand how a trauma could equally effect both legs plus I have no idea or knowledge of him suffering a trauma of any kind. ?The breeder will only accept financial responsibility if it's proven genetic. Tomorrow he goes for his CT scan ready for surgery in 2 weeks. As you can image this will be costly. Archie is otherwise 100% healthy does not limp and has the expected energy and agility of a healthy kitten. I want to do the right thing by him but need to understand how he got his bowed legs. Any experience or advice would be greatly appreciated.
Add a comment to Archie's experience
Was this experience helpful?
Mercy
Not sure
3 Weeks
1 found helpful
My 4 week old kitten was born with front legs that point inward. The kitten can not walk at all, it can only crawl around. It doesn't seem to be in pain. It's front legs are short and seem to have no bone in the past the joint, the paw portion all the way to the knee joint seems to be floppy. What is wrong with my cat, and what expenses am I looking at ?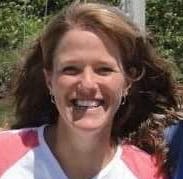 1611
Recommendations
Without being able to see Mercy and examine her, I am not sure what might be going on with her, what possible options there are for her, or how to help her. It would be best to have her examined by a veterinarian, as they can see her, assess her injuries, and see what might be done. They'll be able to give you cost estimates for any procedures that she may benefit from.
Add a comment to Mercy's experience
Was this experience helpful?
Chester
Shorthair
5 Months
0 found helpful
Should I treat my cat at home? My cat has deformed back legs and seems to use one more than the other. The one he uses more got really swollen and filled with puss. It burst two days ago and it now has white substance coming out of it that seems to look like tissue. The cat licks and bites at the stuff coming out of it but I'm not sure what to do. We also don't have money to take him to the vet and I hate aeeing him in pain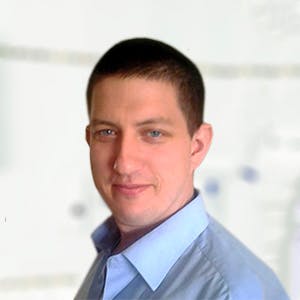 3320
Recommendations
Firstly you should get a cone to prevent Chester from licking or biting at his paw, but a visit to a Veterinarian is required regardless as a prescription is going to be needed to treat the paw (possibly cellulitis, abscess or another cause). Not everything can be treated at home and a delay in treatment may only result in more treatment later on. Regards Dr Callum Turner DVM
Add a comment to Chester's experience
Was this experience helpful?
Simba
Maine Coon cross
5 Months
0 found helpful
We i a kitten, he is 5mths old and he seems to have shorter front legs. So when he walks he looks like hes crouching with his back legs, when he sits he sits to the side like a dog. He have very little muscle tone, he feels like skin on bone. When you feel his front legs the top part of his legs are thicker then the bottom, he can run around and jumps, we got him from a neighbour because they had lots of kittens, so don't know if he is inbread. He doesn't seem to eat much either.small for age.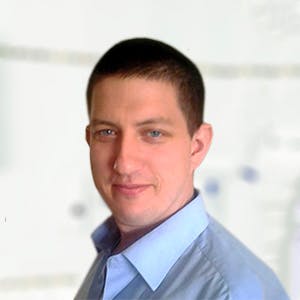 3320
Recommendations
In cases like this it is difficult to give any specific advice without examining Simba and taking some x-rays to get a better idea of what is happening; I would recommend visiting your Veterinarian for an examination especially if he is skin and bone to see if there are any other underlying conditions. Regards Dr Callum Turner DVM
Add a comment to Simba's experience
Was this experience helpful?
Chicken
Housecat
4 Weeks
0 found helpful
Hi, I Have A 4 Week old kitten who was born with deformed front legs, you could say the shape of hooks. Even though he is 4 weeks, he is the size of a 2 week old kitten. He is underweight due to his Adoptive Mother rejecting him recently. His Arms are causing discomfort and I believe no pain is being caused by his front legs. He his currently being fed kitten milk formula every hour or so, is there anything I can do to increase his chances of survival?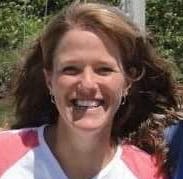 1611
Recommendations
The deformity that Chicken was born with may or may not affect his long term survival, I don't have any way of knowing without seeing him. If he is eating and drinking, he may survive just fine. If you are concerned, it would be best to have him seen by a veterinarian to assess him and make sure that he is okay.
Add a comment to Chicken's experience
Was this experience helpful?
Hazel
Persian
1 Year
0 found helpful
We got are exotic shorthair Persian at 6 month kitten. She has always eaten well and is playful with a typical disposition. It seems as if her front legs are a lot shorter than hind legs. She looks like a raccoon when she walks. She is now over a year old. She doesn't appear to be in any pain. Is this normal?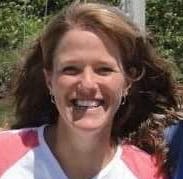 1611
Recommendations
Whether it is normal really depends on the genes that are in Hazel's breeding lines. It doesn't sound completely normal from your description, however, and it would be a good idea to have her looked at by a veterinarian if you have anything to worry about as she gets older, any joint problems that may occur.
Add a comment to Hazel's experience
Was this experience helpful?
Chancho
Unsure
4 Months
0 found helpful
My kitten Chancho has been smaller than his brother ever since we got him, but we figured it would go away. After having him for a little over 2 months now, he is still a lot smaller and pretty weak it seems. He can't jump, his front and back legs are very weak. The muscles seem very small when you feel his legs. Especially in comparison to his brother who is the same age. He breathes pretty heavily, sighs often, and is always warm to the touch. He can walk ok, but his back legs dont seem to leave the ground when he does- they arent being dragged or speading out to the side or anything like that. We have been doing a lot of research, and he's going to the vet next week for some vaccines and things like that, so we will ask the vet then. But Angular Limb Deformities seems to fit. Everything looks pretty normal, besides having bulkier front knees. When he lies down he doesn't curl his back legs in, he prefers to have them straight.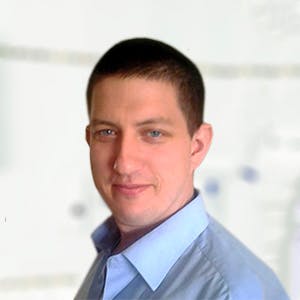 3320
Recommendations
Angular limb deformities may occur for a variety of reasons especially if an animal is the runt or slow to develop; sometimes these issues are mild with minimal impact on life whereas other times they can be more severe as an animal grows, time will tell. Your Veterinarian will be able to tell you more when they've examined Chancho and will be able to advise you further. Regards Dr Callum Turner DVM
Add a comment to Chancho's experience
Was this experience helpful?
Syrus
I don't know
4 Years
0 found helpful
Has Symptoms
back legs going outward when walk
My cats back legs seem close together with her back paws going outward she's been like this since a kit when I found her in the garden
She doesn't seem like it's bothering her but I worry about it because she walks oddly from the back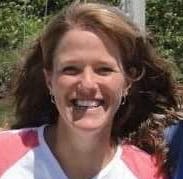 1611
Recommendations
If Syrus has been that way since you found her, she may have had an injury, or a defect that she was born with. if it isn't affecting her life, you may not need to worry about this situation. If you are worried, it would be best to have her seen by a veterinarian.
Add a comment to Syrus's experience
Was this experience helpful?
Scribbles
Norwegian Forest Cat mix
11 Years
1 found helpful
Has Symptoms
Inability to go up stairs
My cat has severely deformed back legs that are only getting worse and his front legs are starting as well. He has diabetes, but he's requiring less and less insulin. We got him fixed when he was a kitten, but the vet made a mistake and accidentally didn't fix him. He kept getting in fights and spraying for years, but we didn't realize he still wasn't fixed for about 6 years. As a result, he got in a lot of fights. He would limp sometimes, but it would always just heal on his own. He's to the point where it's very difficult for him to move around and make it into the litter box. I've noticed that he's lost a lot of muscle too, and gained more fat. Clearly losing some weight would help him have less pressure on his legs, but is there anything else they can do? And do you think that it's just caused from his fights? I don't remember ever seeing his legs deformed before or any signs of broken bones, and he didn't have any signs of arthritis about a year ago when this was starting.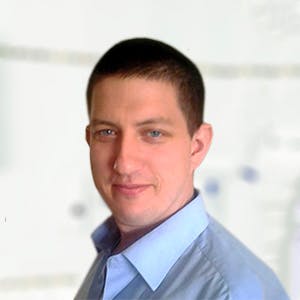 3320
Recommendations
In a cat Scribbles' age it is difficult to weigh in on severity or a specific cause since there are various causes for limb deformities which should be explored with your Veterinarian. It would be best to visit your Veterinarian and have x-rays taken to determine the severity of the deformity to understand what exactly is happening with Scribbles legs especially since it is causing an issue with him walking. Regards Dr Callum Turner DVM
Add a comment to Scribbles's experience
Was this experience helpful?