What is Distemper?
For cats infected with distemper, prompt treatment and intense supportive care can mean the difference between life and death. If left untreated, there is a 90 percent chance that infected cats will die. Owners who think that their cats are displaying signs of distemper should keep the animal away from other cats and consult with a veterinarian as soon as possible.
Distemper in cats, also called feline panleukopenia (FPV), is a virus that is highly contagious and potentially life-threatening. The disease affects the blood cells in the intestinal tract, bone marrow, and stem cells. It also causes anemia and other viral and bacterial illnesses. Previously one of the most common causes of death in cats, distemper is now rare due to the effectiveness of vaccines. Kittens, pregnant cats, and cats with immune disorders are most likely to be infected with distemper.
Symptoms of Distemper in Cats
Cats that have been infected with distemper are likely to display one or more of the following symptoms:
Vomiting
Diarrhea (sometimes with blood)
Dehydration
Excessive sneezing
Runny nose
Discharge from eyes
Weight loss
Fever
Anemia
Refusal to eat
Hiding
Fatigue
Lack of coordination
Difficulty walking
Depression
Causes of Distemper in Cats
Distemper is caused by contact with infected salvia, nasal discharge, blood, urine, feces, or fleas that have bitten an infected cat. It can be spread from contact with contaminated dishes, bedding, or equipment, and humans can pass it from one cat to another if hands aren't washed thoroughly after petting an infected cat. The virus can also be carried on shoes and clothing, increasing the chance that it can spread to indoor cats. Kittens can contract the virus in-utero or from the breast milk of an infected mother.
The virus is resistant to disinfectants and can survive for years on contaminated surfaces. Distemper is commonly found where there are many cats in a small area like kennels, pet stores, and feral cat colonies. Similar to the human flu virus, distemper strains vary from year to year. Some years it is more contagious than others, and has varying survival rates. It is also more likely to spread during the warmer months of the year. The virus does not pass between cats and dogs and cannot infect humans.
Diagnosis of Distemper in Cats
Distemper symptoms resemble the symptoms of several other diseases and may be mistaken for poisoning or ingestion of a foreign object. In order to help prevent misdiagnosis, a veterinarian will need a thorough medical history and details regarding any recent activities that may have caused exposure to the disease. A physical exam will be performed and lab tests including complete blood count (CBC), biochemistry profile, and urinalysis will be ordered. A fecal sample is often tested, but there is a possibility that it may come up false-positive if the cat has been vaccinated within 5-12 days prior to testing.
Treatment of Distemper in Cats
There is no medication available that will cure distemper. Treatment is focused on addressing the symptoms and keeping the infected cat as comfortable as possible.
Immediate Veterinary Care
Depending on the condition of the cat, it may need to remain at a veterinary hospital overnight for observation and administration of I.V. fluids. The disease causes a compromised immune system, so the vet will likely prescribe antibiotics to reduce the chance of opportunistic infections.
Home Care
Once the cat has been examined by the vet and released, it must be quarantined from other cats in order to avoid the spread of the disease. Dehydration, reduced electrolytes, and malnutrition must be addressed promptly. Syringe-feeding the cat water, raw goat's milk, or fermented fish broth is often recommended.
Recovery of Distemper in Cats
Kittens that are born with distemper or contract it prior to eight weeks of age generally have a poor prognosis. In adult cats, symptoms are mild and may go unnoticed. When the immune system is strong and proper treatment is provided, there is a very good chance for full recovery. If a cat survives the first five days, prognosis is very good. Once a cat has recovered, it becomes immune and cannot contract or spread the disease again.
Recovering cats must be provided a quiet, warm place to rest. The food, water, and litter box should be kept close by so that the cat doesn't need to exert itself to meet its basic needs. Children and other animals should be kept away from the cat to avoid over-stimulation. Depression is one of the primary symptoms of distemper, so owners should be sure to provide recovering cats with plenty of affection and physical contact. With proper care, cats typically recover and return to normal within two weeks.
Owners should be careful to thoroughly wash hands and remember that the disease is easily spread and remains on surfaces for long periods of time. Surfaces should be scrubbed down with bleach, and all of the cat's belongings including food dishes, bedding, toys, and litter box should be thrown away and replaced. If there are other cats in the home, they should be carefully observed for symptoms and owners should consult with their vet regarding vaccination.
Distemper Questions and Advice from Veterinary Professionals
Scott
Black semi ferel cat
2 Years
1 found helpful
Has Symptoms
Slow moving. Only drinks water.
I have been feeding a semi-wild cat for about 1 year. In the past 6 months she will rub on my legs while I feed her but never let me pet her. She always comes when I call her no matter where she is. Yesterday she never came at all. Today she was here lying where I feed her. She is very lethargic and will only drink water. My concern came when she let me pet her! She walked off a little way, very slowly, and has been sleeping for 3 hours. Her head pops up when I talk to her and then she goes back to sleep. I don't want to get too close and cause her anxiety. She has no swelling that I can see. My 1dt thought was snake bit because we live in a very rural community in Texas.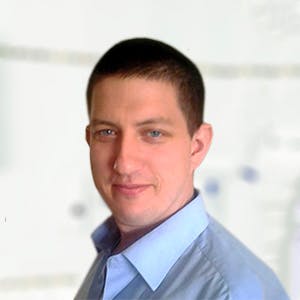 2466
Recommendations
Unfortunately, lethargy is a very vague symptom and may be attributable to many different conditions; without examining Scott thoroughly it is impossible for me to determine an underlying cause. Infections, parasites, poisoning, foreign objects, head trauma, hormonal conditions among other conditions may cause lethargy; you should keep an eye on Scott for the time being but visit a Veterinarian for assistance if there is no improvement. Regards Dr Callum Turner DVM
Curious as to where in TX Just put down a cat that had been sick. Also know of 3 momma cats missing. We have 4 babies we are feeding, the neighbors have some and somebody else in our rural area does too. Yikes. How olddo kittens need to be for the shot? Can you get it at tractor supply?
Add a comment to Scott's experience
Was this experience helpful?
Harlyn Nichole
Russian Blue
6 Months
0 found helpful
Has Symptoms
Vomiting loss of appetite dia
My 6 month old cat who is fully up to date on her shots just today got to where she is vomiting ( only happened 2 times ) , she also has had a loss of appetite which she usually always goes crazy for wet food but now she won't even taste it , she does have diarrhea that is like liquid. I am planning to take her to the vet but we don't have a vet within 2 hours and they don't open until 7 am but I'm taking her first thing. Anything I can do until then?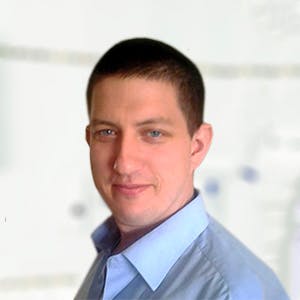 2466
Recommendations
Vomiting and loss of appetite are vague symptoms and may be attributable to numerous different conditions, without an examination I cannot say what the specific cause is; however in the meantime until your visit your Veterinarian it is important to ensure that she is kept calm and hydrated. Regards Dr Callum Turner DVM
Add a comment to Harlyn Nichole's experience
Was this experience helpful?
Milo
Orange tabby
18 Years
1 found helpful
Hi, my daughters cat is acting like he is sick. I was wondering what he may have. His name is Milo, He is an elder 18 yr old orange Tabby.

Symptoms:

Vomiting
Excessive sneezing
Discharge from eyes
Weight loss
Difficulty walking

Symptoms come and go. Its as if he is sick, and then he isn't. Gets symptoms mostly during cold weather.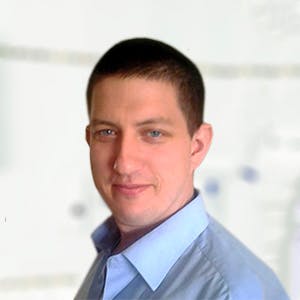 2466
Recommendations
As cats age there are various conditions which may affect them and they may be more prone to picking up infections and suffering from other conditions. Due to Milo's age I would suggest having a physical examination and blood tests done by your Veterinarian to get an overall view of his current health and to assess the health of kidneys, liver etc… and catch anything early so that it may be managed. Regards Dr Callum Turner DVM
Add a comment to Milo's experience
Was this experience helpful?
Jumper
Domestic shorthair
1 Year
0 found helpful
Has Symptoms
Fatigued, dehydrated, weight loss
My 1 yr old male cat has been acting very strange for about a week now he walks real slow very fatigued, eyes watering and barley open, he's dehydrated I have been making him take water and on his right side I feel a big hard lump. Please my vet can't get me in for another week help me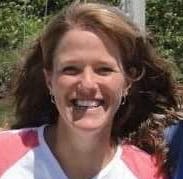 1043
Recommendations
I am not able to determine what might be going on with Jumper without examining him, unfortunately. From your description, I'm not sure that he should wait a week to be seen, and if you call your veterinarian and let them know that he needs to be seen earlier, they should be able to get him in earlier. If not, there may be an emergency or 24 hour clinic that could see him sooner so that he can have an exam and any treatment that he may need.
Add a comment to Jumper's experience
Was this experience helpful?
Ocelot
Calico
5 Years
0 found helpful
My cat has been sneezing a lot the mocous that comes out is clear and has some kind of rash near her mouth. I took her to the vet and she said the cat was ok she said her lungs sounded good. She told me it may be just alergies.
My cat has been eating good and weights 10.70 lbs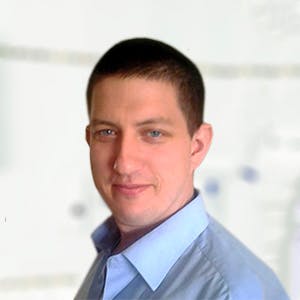 2466
Recommendations
It is quite common for cats to have allergies and Ocelot may be allergic to something she either has contact with or something in the air; cetirizine at 5mg per day can help cats with allergies. Without examining Ocelot I cannot say whether or not she has any other condition, but allergies sound likely. Regards Dr Callum Turner DVM
Add a comment to Ocelot's experience
Was this experience helpful?
Simo
Russian Blue
2 Years
0 found helpful
My Russian Blue age 2 started deficating away from is litter box and throwing up undigested food a few weeks ago. Now he is coughing, sneezing and salivating alot. He coughs up a white foam occasionally. We took him to the vet to see if he was choking but he's not. We can't afford further treatment. We were given antibiotics which he ends up coughing up. He is still eating but hardly. He is let out occasionally and gets into fights with unkown animals, most likely other cats. We've been planning on having him nuetered soon. Any advice?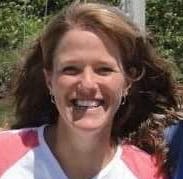 1043
Recommendations
If Simo goes outside, and is un-neutered, there are a number of problems that he could have run across. If you are able to have blood testing or x-rays done, it would be a good idea, as without further information, it is almost impossible to determine what might be going on. I hope that he is okay.
Add a comment to Simo's experience
Was this experience helpful?
Maxx
Mix.
6 Years
0 found helpful
I had a cat today that had distemper and we had to put her down but all of her stuff is in the house. I got a new cat brought home by my boyfriend today Also. So what do I need to do in my house as far as to not spread this to my new cat?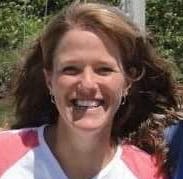 1043
Recommendations
Thank you for your email. If Maxx is vaccinated, he should be safe in the house. it would be smart to throw away any of her old bedding or toys, but feline distemper is a disease that is easy to prevent through vaccinations.
Add a comment to Maxx's experience
Was this experience helpful?
Chooby
domestic short hair
7 years old
1 found helpful
My cat all of a sudden loss weight and isn't really walking. If she does she kinda drops from exhaustion. She is drinking water and eating a little wet cat food. She doesn't seem to be in pain. She just lays on my bed all day and night. Do you know what could be wrong with her? I am planning on along her to the vet as soon as I get the money next week but I don't know if she will hold on that long.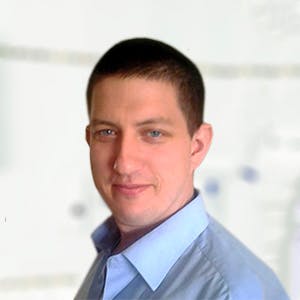 2466
Recommendations
Weight loss and lethargy are vague symptoms which may be attributable to numerous different conditions including infections, hormonal disorders, cancer among other conditions. You should visit your Veterinarian as soon as possible, but in the meantime ensure that Chooby is hydrated and try to encourage eating by mixing some smooth wet food with some water and syringe it into the mouth. Other than that you should visit your Veterinarian. Regards Dr Callum Turner DVM
Add a comment to Chooby's experience
Was this experience helpful?
Misty
domestic medium hair
6 Weeks
0 found helpful
Hi my kitten has been diagnosed with parvo from a positive fecal test. She is around 6-7 weeks old
Our vet wants us to put her down so she doesn't infect anyone else as she may be a carrier for life. I thought they would only carry for weeks after recovering. Also she has bouts of lots of energy and seems to go up and down. She is keeping down fluid from being syringe fed every hour. (We were given an IV bag) she is getting between 2-6ml often. She tends to throw up about an hour after we give her any mushed food through syringe though. She has started drinking from her bowl herself again, hasn't pooped in 8 hours and is on day 3 or 4 of symptoms. She wasn't able to scratch her head yesterday but today she is scratching and climbing up on to our shoulders but then just laying there. Do you think she could be getting better? It's hard to decide to euthanise her when she seems to be so energetic at times and is happy when we sit with her. What are your thoughts?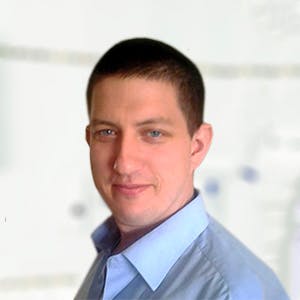 2466
Recommendations
Cats (including carrier cats) shed the virus for a short period of time of generally less than six weeks, the virus can however survive in the environment for up to a year so disinfections of floors and surfaces is important. I cannot say whether you should euthanise Misty or not as I haven't examined her, speak more with your Veterinarian or have Misty examined by another Veterinarian for a second opinion. Regards Dr Callum Turner DVM www.cats.org.uk/uploads/documents/cat-care-leaflets-2013/VG05_Feline_Parvovirus_(FPV).pdf
Add a comment to Misty's experience
Was this experience helpful?
TooLoo
Domestic longhair
5 Years
1 found helpful
Medication Used
Neopoly Dex Opth ointment
Hi, our 5-yr old female cat started having clear discharge from her eye about 4 weeks ago. Our other cat (male, diabetic, 13 yrs old) had some sort of upper respiratory virus at the same time (sneezing) and the vet gave us nose drops for him. He is all better now. The doc advised saline compress for her though we didn't take her in at that time. I applied saline compress for a few days and her eye got worse, red and inflamed. About then she also got lethargic and that has continued until now. We took her to the vet and he couldn't find any injury to the eye, gave us an ointment to put in her eye for 7 days. It got a little better, but still irritated. We took her back to vet. He said continue eye ointment for another week. We are also doing warm saline compresses 1-2 times per day. About three weeks on, we are still doing the same things but her eye irritation hasn't stopped and she is still lethargic. It occurred to me today that about 4 weeks ago, she also suddenly frothed at the mouth, as if she'd eaten or tasted something bad, but it only lasted a couple of minutes and never recurred. She's never had ANY health issues before. We will take her back to vet on Mon or Tues. can you please advise what we should ask him to check for? Thank you!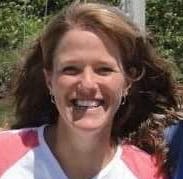 1043
Recommendations
Thank you for your email. It would be a good idea to have her tested for Feline Leukemia/FIV viruses, as those can cause a decrease in the immune system. If your veterinarian believes that she has a viral disease causing her upper respiratory and eye signs, she may benefit from a Lysine supplement. She may need further diagnostics to determine her systemic health. I hope that she is okay.
Thank you for getting back to me! I appreciate your advice.
Add a comment to TooLoo's experience
Was this experience helpful?
Layli
Hymalayan
8 Weeks
0 found helpful
Has Symptoms
Cycular internal cyst under throat
Layli had bloody dierriha over 10 days ago. She is recovered now after 8 days of antibiotics and IV fluid therapy. Her physical condition is pretty good now while eating and drinking with a good appetite. Recently I noticed a kind of internal kind of circular cyst under her throat. Is it natural? It is very small and kind of feel fluidly.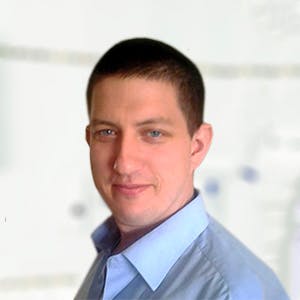 2466
Recommendations
Without examining the cyst I couldn't tell you want the cause is or the best way to treat it; if it isn't causing any issue you should keep an eye on it for now but visit your Veterinarian if it doesn't go away, becomes irritated or gets bigger. The cyst may be unrelated to the diarrhoea and previous illness, but without an examination I cannot say for certain. Regards Dr Callum Turner DVM
Add a comment to Layli's experience
Was this experience helpful?
Oreo
Unknown
6 Years
0 found helpful
Has Symptoms
Coughing, sneezing, eye drainage,
My barn cat Oreo was sneezing and coughing this morning (it's winter, so it's very cold where we live. It can range from -20 at night to 30 during the day). I went to the barn tonight to feed them, and my other cat Skippy is sneezing, coughing, wheezing, and could barely get down from the loft of the barn. Skippy's right eye is swollen shut and there is a liquid draining from her eye. I couldn't tell in the poor lighting whether it was just water-y substance, or blood.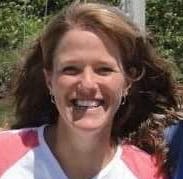 1043
Recommendations
Thank you for your email. Given what you are describing, it would be best if your cats saw a veterinarian. It may be a viral disease, a bacterial infection, or a trauma. Without seeing them, I cannot tell what might be going on. A veterinarian will be able to look at the cats, determine what might be going on, and recommend appropriate therapy so that they can get healthier.
Add a comment to Oreo's experience
Was this experience helpful?
Layli
Himalayan
8 Weeks
1 found helpful
Layli had a very severe bacterial situation. Dr. Diagnosed FPV, yet she did not vomit at all. Took antibiotics for 5 days. Did a test on day 5, milder bacteria result. Dr. prescribed 3 more days of antibiotics. On day 6, she is more energetic, eats lots of food and drinks water. Her belly is a little bit inflated. No more bloody dierriha, in fact, she nearly does not pooped today. Shall I stop her to eat so much (dry) food? Or better to give her wet food? Is not pooping a bad or good condition?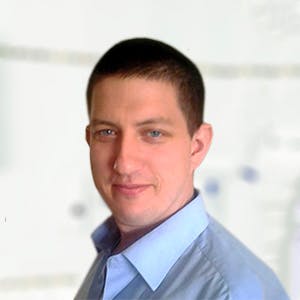 2466
Recommendations
For the time being you should keep Layli hydrated and continue to feed her; it is encouraging that she no longer has bloody diarrhoea and possibly returning to better stools. You should continue to give her antibiotics as prescribed by your Veterinarian and as mentioned keep her hydrated. Keep an eye on her for the time being and visit your Veterinarian again if you have any concerns. Regards Dr Callum Turner DVM
Add a comment to Layli's experience
Was this experience helpful?
Layli
Himalayan
8 Weeks
0 found helpful
Has Symptoms
Bloody loose stool like 1-2 times
Bloody loose stool like 1-2 times daily
My cat had a very serious health issue 3 days ago, almost dying. Diagnosed with infections. Started with severe dierriha. From day 2 has a little blood in stool. Overall condition now better with good appetite started playing around but still has bloody loose stool. Is she improving? Shall I stop him eating dry food?
She drinks a little bit water too. She is on IV and antibiotics.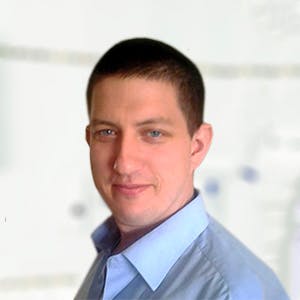 2466
Recommendations
You should continue to give Layli dry food and fluids as well as ensuring that you complete the antibiotics that were prescribed by your Veterinarian. Three days is still early as far as treatment is concerned, but any improvement is a favourable sign but we're not out of the woods yet. Regards Dr Callum Turner DVM
Add a comment to Layli's experience
Was this experience helpful?
Apricot
Unkown
9 Months
1 found helpful
Has Symptoms
Diahrrea, vomiting loss of apetite,
He was diagnoaes with this virus, been on iv since tuesday and took him to the vet on sunday! Theres no more vomiting, or diahrrea but neither does he pee or poop or wants to drink water/ eat! Tomorrow will be the fith day since he got diagnosed! Dows he havw any chances of survival!?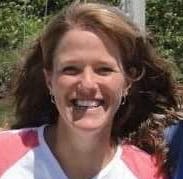 1043
Recommendations
Thank you for your email. Canine distemper is a really variable disease, and time will tell if he will be okay. Until he is eating and drinking on his own, he'll need to have supportive care with your veterinarian. Some dogs recover from distemper without any further signs, some dogs develop neurologic signs, and some dogs do not recover, sadly. Where he is on that spectrum is hard for me to comment on as I can't examine him, and don't know how his signs are progressing. You need to be in contact with your veterinarian, as they may be able to suggest options to take care of him at home if he is stable. They'll be able to tell you if he is going to pull through this better than I can. I wish him the best.
Add a comment to Apricot's experience
Was this experience helpful?
Layli
Himalayan
7 Weeks
0 found helpful
Nearly 2 months cat dierriha. Vet said has FPV after test. After first dose of antibiotics got better. Started to eat food and drink water. No dierriha afterwards. Is it FPV or other bacterial infections. No vomits at all.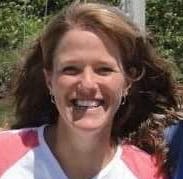 1043
Recommendations
Thank you for your email. Feline Panleukopenia Virus is a serious infection, and often fatal in young cats. It would be unusual for Layli to have recovered after one dose of antibiotics, and is seems that there may have been something else going on, which is very good for her! I hope that she continues to do well.
Thanks for the reply. It is day 2 that she is been sick. Overall energy is better, still no vomits but blood in her stool. Is she getting worse? She eats but not with an appetite
Add a comment to Layli's experience
Was this experience helpful?
Winona
DOMESTIC
2 Years
0 found helpful
My cat has been diagnosed with feline parvo. She is in the hospital. She is still not eating and they put her on an IV, antibiotics and tried to replace the white blood cells as that was very low. I know it attacks the intestines. She hasn't had diarrhea. What if they cannot get her to eat? Does the virus have stages of what symptoms come first? Is there a way to tell what stage of the virus she is in?

I have another cat who is not up to date with its vaccinations. When is it contagious? I was told when she is shedding which is when she starts showing clinical symptoms and another vet told me its in the incubation period.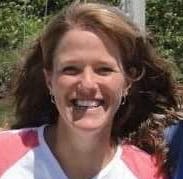 1043
Recommendations
Thank you for your question. I'm sorry that Winona is sick. Feline panleukopenia is quite contagious between cats, but most cats are affected at some point and do not show signs. Older cats are less susceptible to the virus, but kittens are very susceptible. Once she shows signs, she is in the active viral stage, and the treatment is supportive care, which is what your veterinarian is providing. Once she started showing signs, she started shedding the virus, and she will be contagious for 4-6 weeks. Her environment should be thoroughly cleaned, bedding washed, and you should vaccinate your other cat. I hope that she is okay, poor girl.
Add a comment to Winona's experience
Was this experience helpful?
Flicker.
American Shorthair
4 Months
0 found helpful
My new kitten is 4 mo old. She had distemper and survived. She is up to date with her shots. She shakes her head back and forth repeatedly several times a day. It's like she is flicking her head back and forth or a tic. Vet said it was residual nerve damage from the distemper. Will she ever recover or have it disappear. She is a happy playful little girl and loves to meow at us. . We hug on her a lot.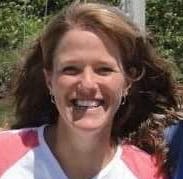 1043
Recommendations
Thank you for contacting us about Flicker. Some animals who recover from feline distemper, which is actually called feline panleukopenia, have long lasting damage to the parts of their brain that are affected. Only time will tell if she will have that nerve damage for life, or if it will improve over time, although cats are quite resilient, and tend to acclimatize to abnormalities in their brains if given time. One thing that she will need is to be an indoor cat, as her sense of balance may be damaged, and she would be at risk outside.
Add a comment to Flicker.'s experience
Was this experience helpful?
Elanor
American Shorthair
12 Weeks
0 found helpful
Hi recently adopted a kitten (12 weeks old) and took her to the vet as soon as I realized she was having diarrhea, it was yellow and clear. The vet diagnosed her with Panleukopenia and prescribed her antibiotics and gave her an iv. My question is her poop has returned to a normal brown color but still diarrhea has yet to throw up and seems mildly happy given the situation, does this mean she's on the road to recovery? What are the signs of recovery?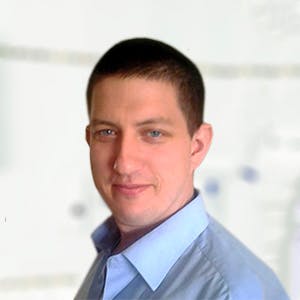 2466
Recommendations
It is generally accepted that if a cat has survived five days with the virus then that is a good indicator of signs of recovery; other signs of recovery are a decrease in the severity of symptoms. The disease is caused by a virus, the antibiotics are to treat against any secondary infection with remaining treatment being centered around supportive care. Any improvement should generally be seen in a positive light; but it will be Elanor's immune system which beats the infection, not the antibiotics. Regards Dr Callum Turner DVM www.avma.org/public/petcare/pages/Feline-Panleukopenia.aspx www.msdvetmanual.com/generalized-conditions/feline-panleukopenia/overview-of-feline-panleukopenia
Add a comment to Elanor's experience
Was this experience helpful?
Frazzle
tabby
15 to 16 months old
1 found helpful
Has Symptoms
Vomiting yellow vial throw diarrhea aggressive
It's Friday I should have paid attention to what was happening to him but I didn't and I don't want it to be late but it's Friday and I live in a little town and I can't get him into the Vet until Monday cuz they don't do that around here and I cannot lose my cat is there anything I can do to help this matter in the meantime before I can get him in don't get worse there something that I can go get him a shot at from Big R or something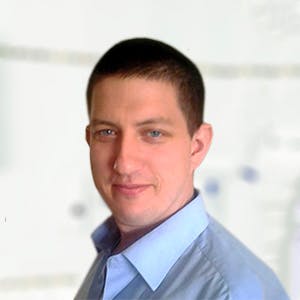 2466
Recommendations
I just checked the products available in the pet section of Big R and I cannot see anything which would help Frazzle at the moment; it is important to keep Frazzle hydrated but do not give any food for around 24 hours and afterwards try to introduce a bland diet (you can get gastrointestinal diets from pet shops) in small portions to encourage eating. Keep Frazzle hydrated over the weekend as much as possible but it may be a case of driving to another town if they have a Veterinarian there. Regards Dr Callum Turner DVM
Add a comment to Frazzle's experience
Was this experience helpful?