What is Fever?
Because a fever is a symptom rather than a condition, diagnosis of its cause is necessary for successful treatment. Medical attention is required for higher fevers or fevers that last more than one or two days. Do not try to treat the cat's fever at home as many medications are dangerous for cats and the underlying cause of the fever could be serious.
Fever is a common symptom of infections, illnesses, some cancers, and various disorders. Cats are considered to have a fever if their body temperature is higher than 103 degrees Fahrenheit. A serious fever that requires immediate medical treatment occurs if the animal's body temperature reaches 106 degrees Fahrenheit or higher. With these higher temperatures, cats can be at a high risk of brain and heart damage and even death.
Symptoms of Fever in Cats
The primary symptom associated with fever in cats is a body temperature over 103 degrees Fahrenheit. Observable symptoms generally include flushing and lethargy. In cases of higher temperatures or prolonged fever, more severe symptoms may occur. The cat may demonstrate a variety of other symptoms based on the underlying issue causing the fever.
Symptoms Include:
Elevated body temperature
Dry skin or mouth
Dehydration
Flushing or reddening of the skin
Lack of appetite
Weight loss
Weakness
Lethargy
Rapid pulse
Panting or breathing fast
Severe Symptoms Include:
Behavior changes
Confusion
Shock
Seizure
Death
Causes of Fever in Cats
A variety of medical issues can cause a fever in cats or other companion animals. Fever is a common symptom of many infections and diseases. In some cases, the cause of the fever may not be determined. Causes of fever can include:
Bacterial infections
Viral infections
Fungal infections
Various parasites
Tumors or some cancers
Internal injury
Some medications
Poisoning or toxins
Immune-mediated inflammatory disease
Metabolic disorders
Autoimmune disease
Endocrine disorders
Environmental causes
Diagnosis of Fever in Cats
Diagnosing fever can be accomplished by taking the cat's temperature. This is generally accomplished rectally, using a thermometer. The animal's body temperature will determine if a fever is present. If a fever is present, further diagnostic measures will be taken to determine the cause. A fever is generally a symptom of an illness, disease, or condition. Be prepared to discuss your pet's medical history and any symptoms you have observed. The veterinarian will conduct a full physical examination and may take samples of blood and urine for analysis. A full blood panel and testing for various infectious or inflammatory diseases will be required to determine why the cat's body temperature is elevated. Veterinary staff may also use X-rays or other imaging technologies to look for signs of infections, injuries, or tumors. If, after extensive diagnostic effort, the cause of the fever cannot be determined, the patient will be diagnosed with a fever of unknown origin.
Treatment of Fever in Cats
Little can be done to treat a fever until its cause has been determined. With lower fevers, the veterinarian may not even attempt to reduce the fever as it is normal for the body to raise its temperature in an effort to aid the immune system when fighting infections. Maintaining hydration and temperature reduction will be the primary focus when treating the fever and additional treatments will vary based on underlying condition. Hospitalization may be required for monitoring and treatment of your pet and could range from a couple of days to several weeks. Some common treatments include:
Intravenous (IV) Fluids: Fluid therapy is necessary if the cat is showing signs of dehydration. IV fluids combat dehydration, provide nutrients to aid with lack of appetite, and may assist in lowering the core body temperature slightly. This common treatment has a very low risk of side effects.
Fever Reducing Medications: Some medications for pain relief and inflammation, including nonsteroidal anti-inflammatories like ibuprofen, are effective for fever reduction. Never attempt to provide your cat this type of medication at home unless prescribed by veterinary staff, as it could cause severe reactions. To reduce the risk of serious complications, your veterinarian will determine the appropriate dose for your pet's size and needs.
Antibiotics: Infections are a common cause of fevers, making antibiotics a common treatment. This type of medication works to eliminate bacterial infections, so your veterinarian will not prescribe it unless the infection has been identified as the cause.
Corticosteroids: This category of drug is used to fight inflammation, which is a common cause of fever. It may be used to treat various conditions that cause fevers and is often used in fevers of unknown origin.
Surgery: In cases with severe infection, tumors, or certain parasites, surgery may be necessary to remove the cause. Surgery can put your pet at risk so your veterinarian will need to determine if this is the best course of action for your cat's recovery.
Recovery of Fever in Cats
The prognosis for recovery from a fever depends on the underlying cause. In the case of minor infections or illnesses and some fevers of unknown origin, the fever will be reduced with treatment and the cat's prognosis is very good. If the underlying condition is more severe, your pet's recovery may take considerably more time and treatment. When your cat returns home, continue to monitor them carefully for return of the fever or other symptoms. If your pet's condition worsens, return to the veterinarian for medical assistance. Be sure to follow all of the instructions provided by your veterinarian, including finishing the full course of medications even if symptoms appear to have improved or the fever has gone away. Your cat will need plenty of fluids to stay hydrated so ensure that water is readily available. Your pet will need to maintain an appropriate caloric intake while they have a fever, so some dietary changes may be required to support your pet's recovery, including nutritious food or possibly high-calorie liquids.
Fever Questions and Advice from Veterinary Professionals
Max
American Shorthair
4 Years
0 found helpful
My Cat just seemed to get ill over night. He isn't eating, is very weak with a fever and his gums seem to be turning white. Could it be serious or is there a home treatment I could try?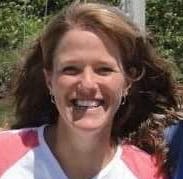 468
Recommendations
Thank you for your email. There isn't a home remedy for Max, unfortunately, and it is probably serious. He needs to see a veterinarian today to be evaluated, find out if he is anemic and if it is due to a parasite, an infectious disease, an immune disease, or another cause. He'll probably need supportive care and treatment. I hope that he is okay.
Add a comment to Max's experience
Was this experience helpful?
Koykoy
Mixed breed
2 Years
0 found helpful
My cat, Koykoy, has a high temperature nowadays. He always go out of the house too. Maybe he's in heat right now. But he got so many rashes and his fur is withering. It got even worse now. He sometimes eat and drink but not the same as he was. He dont play with me now too. What happened to him? What will i do?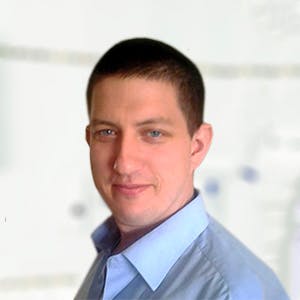 1955
Recommendations
If you are noticing that Koykoy has a high fever and has a rash you should take him into your Veterinarian to determine what the underlying cause is, without examining him I cannot give you much guidance unfortunately; causes may include infections, hormonal conditions among other causes. Regards Dr Callum Turner DVM
Add a comment to Koykoy's experience
Was this experience helpful?
ginger
Mixed breed
2 Years
0 found helpful
My cat had a fever three days ago. His temperature became warme, but he still eats and drinks. He now has his normal temperature back, but he is still weak. When will he regain his strength?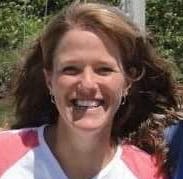 468
Recommendations
Thank you for your email. Without knowing why he had a fever, I'm not sure that I can comment on when he will start acting more normal or regain his strength. Your veterinarian will know more about what to expect now that his temperature is more normal and why may have caused the fever. If he hasn't been to see your veterinarian and is still weak, you should probably have him seen, and examined, to make sure that nothing else is going on. I hope that he is okay.
Add a comment to ginger's experience
Was this experience helpful?
Rollan
Siamese
10 Months
0 found helpful
My 10 month old cat started acting strange and wouldn't lay with me. I tried to pick him up and he growled at me and wouldn't stay near me. I have three cats so I know this means he's in pain. I took his temperature and it read 105. I gave him fluids and have been trying to cool him down. He went used the litter box and went poop. It looks like he's constipated to me, as now he is moving easier and is visibly in less pain. The fever has also reduced. Is the fever a sign of constipation or is there another underlying cause?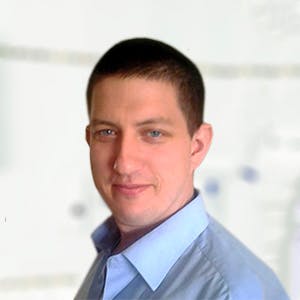 1955
Recommendations
If Rollan is constipated you can add some plain canned pumpkin to his diet or mix a little mineral oil with some wet food to help get the bowels moving; an increase in body temperature may be caused by stress but a temperature of 105°F should require immediate attention by a Veterinarian, hopefully his temperature is down below 103°F now. Regards Dr Callum Turner DVM
Add a comment to Rollan's experience
Was this experience helpful?
Tack
Short haire domesticd
14 Months
0 found helpful
Took my male cat in to get nuetered. He has had a fever now for two days. Can this be caused by stress? He has never been out of the house since birth. He is 14 months old.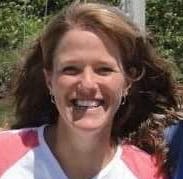 468
Recommendations
Thank you for your email. I'm not sure what Tack's temperature is, but normal cat temperatures can go up to 102.5. If he is eating and drinking normally, and acting normal, and has a temperature in that range, you do not need to worry. If his temperature is higher than that, or he isn't eating or drinking, then he should have a recheck with your veterinarian, as stress will not cause fever in cats.
Add a comment to Tack's experience
Was this experience helpful?
Smokey
Persian
7 Years
0 found helpful
I have a sick cat. He wasn't feeling good yesterday. He just laid on the couch all day. His ears felt warm. He's still using the litter box but not eating or drinking. I checked his temperature this morning and it's 104.6. Online says normal is 100.4-102.5. Says anything over 106 can cause organ damage but says fever can be good cause he's fighting off something. I don't know if I should go ahead and take him to the vet or give it more time. What do you think?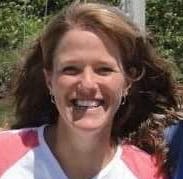 468
Recommendations
Thank you for your email. Without examining Smokey, I can't say for sure what might be going on, but if he does have a fever of 104.6 and isn't eating or drinking, it would be a good idea to have him seen. Your veterinarian will be able to better assess him, determine what might be causing the fever, and give him medications so that he feels back to his normal self more quickly. I hope that he is okay.
Thanks for the reply. I did take him. After X-rays and blood work, they are still unsure why he's running fever. They gave him antibiotics to help fight whatever it is.
Add a comment to Smokey's experience
Was this experience helpful?
Grey
Unknown
6 Weeks
0 found helpful
I'm taking care of an abandoned 6 weeks age kitten. It's been 4 days and he still needs to be forced feed as he refuse food and milk for kitten. Today i feel that he slightly warm than normal. The vet is closed today. What should i do?
He only weight 370g and hasn't put up much weight since i adopted him.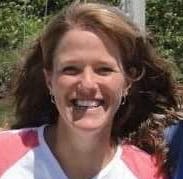 468
Recommendations
Thank you for your email. If Grey is still needing to be force fed and isn't eating or nursing normally, he may be younger than you think, or he may have an abnormality that is causing him problems when trying to eat. Kittens are also prone to infectious disease. If he isn't urinating and defecating on his own, he needs to be stimulated to do so by gently rubbing his anal area with a tissue. It would be best to have him examined by a veterinarian, and if they are closed today, you can continue to force feed him for one more day, see if he is urinating and defecting, and take him in as early as possible on Monday. I hope that he does well.
Add a comment to Grey's experience
Was this experience helpful?
Harry
stray
2 Years
1 found helpful
Has Symptoms
shivering, twitching, ears are warm
my cat just got badly bitten and he was shivering and convulsing and twitching in his sleep.He was also crying continuously and only stopped when he went to sleep. His ears got really warm and his breathing was irregular and rapid. what do i do?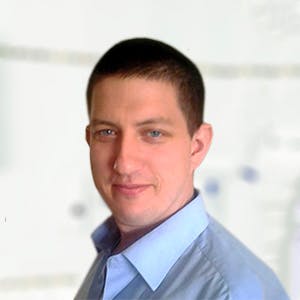 1955
Recommendations
If Harry is displaying these symptoms there isn't a specific at home treatment that can be done apart from keeping him comfortable and ensuring that he is hydrated; I would recommend that you visit your Veterinarian for an examination to make sure there is no brain injury since Harry is convulsing. It is impossible to determine without an examination if Harry requires treatment or not. Regards Dr Callum Turner DVM
Add a comment to Harry's experience
Was this experience helpful?
Felix
domestic short hair
8 Months
0 found helpful
Hello
My kitten is 8 months old and was just neutered, had his shots and a chip in his neck on 12/19/17 a few days later he was running a fever of 104.3, I took him to the hospital and they did blood work and said he was fine, gave him antibiotics and sent him home, he has upper respitory after he was fixed. He finished all of his antibiotics and now he's running a fever of 103.0 with diariah, what what should I do?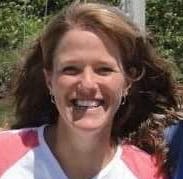 468
Recommendations
Thank you for your email. I'm sorry that Felix is having these problems. It is somewhat common for kittens to be affected by upper respiratory diseases after surgery, as it is quite a stress to their systems. I'm not sure if Felix has had a Feline Leukemia Test, but it would be a good idea to have one if he hasn't. If he is eating and drinking well, you shouldn't need to take him in to emergency today, but would recheck him with your regular veterinarian tomorrow if he still has a fever. If he is not eating or drinking, or is lethargic, or vomiting or having diarrhea, he should be see today to examine him and treat him for his fever.
Add a comment to Felix's experience
Was this experience helpful?
Paw
Tabby Cat
6 Months
0 found helpful
Has Symptoms
Vomiting, trembling, temp rising
My cat threw up and had been trembling with a high temperature just this morning. I've wrapped a blanket around his body and his temperature is still high. I don't have money to get a checkup for the vet so I would need a home remedy advice.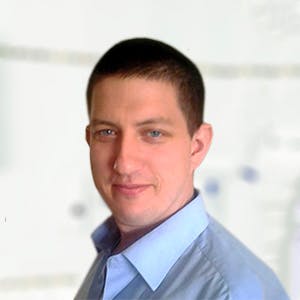 1955
Recommendations
It really depends on what the underlying cause of the fever is, and unfortunately not everything can be treated at home; if everything could be treated at home there would be no veterinary clinics. With fever it is important to keep Paw hydrated and to keep her in a cool environment; encouraging eating small amounts of food is also useful but you may need to mix some smooth wet food and water together and administer it into her mouth little by little for her to lap it up. You should visit a charity clinic (there are many of them) to get low price care since a course of antibiotics and/or anti inflammatories may be required. Regards Dr Callum Turner DVM
Add a comment to Paw's experience
Was this experience helpful?
Louise
American Shorthair
5 months
0 found helpful
My kitten hasn't shown any other symptoms of illness besides a fever of 103, which we found out when we took them to the vet today to get the second round of their shots. When I held her while we were in the car driving home, her heart rate felt elevated but I figured that's typically normal when a cat is nervous, and she really hates car rides. Is it possible that her fever could have been because of stress due to going to the vet, or should I be more concerned with her temperature? She has had coccidia in the past, but isn't currently showing any of those symptoms either.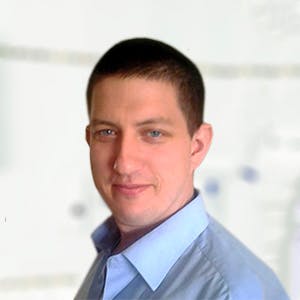 1955
Recommendations
Some kittens get stressed by unfamiliar surroundings, especially if there were dogs barking because there wasn't a segregated consultancy room for dogs and cats; I would keep an eye on Louise for the time being but if she is still having difficulties by the morning you may consider returning to your Veterinarian for another examination. Regards Dr Callum Turner DVM
Add a comment to Louise's experience
Was this experience helpful?
who dat
totorse
7 Months
1 found helpful
how long does it take for a cat to get better after 104 fever then also seziures she isn't drinking unless i give her water through a shot thing or put her face to the water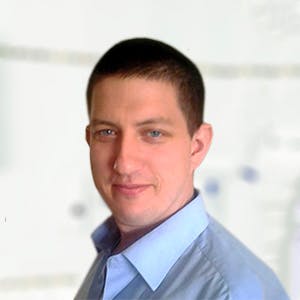 1955
Recommendations
A fever of 104ºF is a high fever, the recovery of which would depend on the underlying cause and any treatment given; fever may be caused by infection, inflammation, neoplastic disease, allergies and other conditions. It may be a case of taking Who Dat into your Veterinarian for an examination as she may require fluid therapy and other treatment to bring the fever under control. Regards Dr Callum Turner DVM
Add a comment to who dat's experience
Was this experience helpful?