What is High Levels of Blood Nitrogen?
Your veterinarian may refer to high levels of blood nitrogen in your cat as azotemia or uremia. Both are serious symptoms of underlying conditions only a veterinary professional is qualified to treat. If you suspect your cat has excess nitrogenous waste in her blood, schedule an appointment with a veterinarian as soon as possible.
Several compounds in your cat's blood may contain nitrogen, such as creatinine, urea, and other byproducts of protein digestion. Levels of nitrogen-containing substances in the blood that are too high may indicate excessive dietary intake of protein, dehydration, or abnormal kidney function.
Symptoms of High Levels of Blood Nitrogen in Cats
Since blood circulates through and delivers nutrients to all parts of your cat's body, high levels of blood nitrogen can affect many systems and lead to some seemingly unrelated symptoms. Signs your cat may be suffering from azotemia or uremia include:
Dehydration
Nausea and vomiting
Breath that smells like urine
Excess salivation
Change in volume or frequency of urine output
Coat that has lost luster
Weakness, confusion or stupor
If you suspect your cat may be suffering from azotemia or uremia, seek veterinary attention immediately. These symptoms could be indicative of acute renal failure or a serious condition such as chronic kidney disease.
Causes of High Levels of Blood Nitrogen in Cats
The most common cause of high levels of blood nitrogen in cats is abnormal kidney function. If the kidneys are unable to filter waste products from the urine, waste will be resorbed back into the bloodstream. The kidneys may also fail to produce hormones necessary for nitrogen excretion, leading to the buildup of these products in the blood.
A diet that is too high in protein or the overproduction of nitrogen-containing substances can also elevate levels of blood nitrogen in cats. Dehydration can cause nitrogenous waste products to concentrate in the blood, artificially elevating blood nitrogen. Symptoms of chronic renal disease or diabetes, such as excess urination, excessive thirst, or rapid weight loss can also lead to elevated nitrogen in the blood.
Diagnosis of High Levels of Blood Nitrogen in Cats
Diagnosis of high levels of blood nitrogen will begin with a thorough physical examination of your cat, including the collection of all relevant medical history. Urine and blood samples will be collected by your veterinarian in order to perform relevant tests, such as a urinalysis, a complete blood count, and a chemistry profile. These tests will show whether nitrogenous waste is being excreted efficiently by the kidneys. It can also show what kind of nitrogen is present in the blood so that your veterinarian can determine the cause of the azotemia or uremia.
In addition to confirming the presence of nitrogen in your cat's blood, your veterinarian will determine the cause of this buildup. Imaging such as x-rays and ultrasonography, urine cultures and tissue biopsies may be performed in to rule out chronic kidney disease or acute renal failure. The specific gravity, or concentration of particles, in your cat's urine may be measured to determine whether dehydration or excessive urination (polyuria) are contributing to the concentration of waste products in your cat's blood.
Treatment of High Levels of Blood Nitrogen in Cats
Your veterinarian will target the cause of high nitrogen levels in your cat's blood when determining her course of treatment. For end-stage chronic kidney disease, your veterinarian may recommend dialysis or a kidney transplant. Alternatively, lifestyle modifications may be recommended to ease pain and symptoms of kidney disease, including the discomfort that results from high levels of nitrogen in the blood.
For acute kidney disease, your veterinarian may administer rehydration fluids or place a temporary feeding tube. A catheter may be placed to promote the excretion of nitrogenous waste as urea in the urine. Prompt treatment of acute renal failure may restore some or all kidney function.
Your cat's prognosis will also vary depending on the cause of her azotemia or uremia. Cats with high levels of blood nitrogen secondary to dehydration, for example, can expect a full recovery. Cats newly diagnosed with late-stage chronic kidney disease or acute renal failure will require aggressive treatment, lifestyle management, and ongoing veterinary supervision to prevent relapse.
Recovery of High Levels of Blood Nitrogen in Cats
Cats diagnosed with chronic kidney disease or acute renal failure will require intensive management throughout life. Your veterinarian may prescribe changes to your cat's diet, limiting fluid intake, medication, and ongoing monitoring of urine output. It is recommended cats in early stages of kidney disease follow-up with a veterinarian two or three times per year without symptoms. Cats in the late stages of kidney disease should be examined by a veterinarian every one to two months.
High Levels of Blood Nitrogen Questions and Advice from Veterinary Professionals
Gypsy
Persian/Calico
18 Years
0 found helpful
Has Symptoms
decreased appetite, not drinking, m
decreased appetite, not drinking
My cat is almost 19 y/o. About a year ago she was dx with CKD, Stage 2. It has ALWAYS been difficult to do any labs/meds/tx due to her aggressive temperament. Thus, in order to do so, she has to be sedated which is often isoflurane. Six months ago, I moved from the US to Malaysia. This was a difficult decision bc of my cats age and CKD. BUt i brought her in the cabin with me and altho she was unable to urinate for at least 27 hrs!! she did ok. So whats happened now is that she has been urinating slightly outside the litter box but mostly when she is deep sleeping. She urinates frequently in her box. She has developed severe matting ( she is persian) so I finally broke down and took her in to a vet for complete panel of labs, urinalysis to r/o UTI, and to shave her. This was approx 48 hrs ago. SHe is not doing well. Her blood nitrogen level is 13.6 mmol/L (approx 38 mg/gl). So the vet gave me Azodyl for her. BUt her behavior after returning home has been quite concerning. She has never acted this way after sedation. #1- she is lethargic, not drinking , avoiding the litter box completely and refuses to enter her room which is her sanctuary. #2, she has been just sitting in a peculiar, uncomfortable position in one place since returning hm. She is acting like she may be in pain.
Add a comment to Gypsy's experience
Was this experience helpful?
Baby GIrl
Persian
15 Years
-1 found helpful
My Baby Girl is 15.5 years old. 1.5 years ago she had radioactie iodine injection to cure her thyroid issues. She has went from 6.3 to 5.7lbs over the last year. Took her to the vet for testing. Her Urea Nitrogen is 43, Creatinine 2.2, Bun/Creatinine Ratio 20, Phosphorus 4.6, PrecisionPSL 31. I've been reading about kidney disease and the vet is saying she is heading in that direction but not in a bad place yet. My cat does not like the prescription diet at all. What are your thoughts on supplements to help increase kidney function? I have been adding a few drops of wild fish oil with omega 3 in it and also got her PetWellbeing Kidney Support Gold and give her 6 drops of that daily and it does seem to have increased her energy. I have ordered her a new water fountain to hopefully increase water intake. I have also read about probiotics for cats to help with kidney support like the Purina FortiFlora and about a phosphate binder Epikitine. Would you recommend these products as well?
Add a comment to Baby GIrl's experience
Was this experience helpful?
Prince
Himalayan
6 Years
0 found helpful
My Cat prints was a blue point Himalayan and he was a rescue from our local pound, a 3 yr. old healthy male. A few months later he was displaying some concerning symptoms We rushed to his vet The next day I was read the results of his CBC and sadly his BUN was 60+. That was 2 yrs. ago. More recently in the last 4 months he had lost 2 pounds & had all telltale symptoms. We went in for a teeth cleaning and blood test. He weighed 5 & 1/2 lbs.
Next day I received an urgent call & was told his kidneys were failing / BUN was now 99!! I went along w/ 4 day IV drip but This was not a 24 hour facility.. His BUN and creatinine were going down & he looked stronger then shot up 50 points overnight! I'm wondering if this is common When BUN reaches 100?? The treatment worked adversely & By the time it hit 140 After being transferredto VCA/ICU I knew it was time to say goodbye. I Did everything I could -special food, antibiotics etc. He got so much worse in treatment; Couple days later I question whether it was enough, I Lost my best friend and I wonder were my decisions The right ones?
OMG, l know exactly what your going through, my cats BUN is at 130, 1 month ago it was at 80, l brought my cat home at 4 months old, and he has been with me through a bad divorce and a brain tumor, and was always by my side, l know l have to put my cat down and it's killing me, and to boot he is only 7 years old, but no matter how much it hurts us we have to do the rite thing for our pets, they will be pain free and with God, and l know one day we will be with our pets, this is not goodbye it's l will see you later.......
Let me start off by saying I am feeling your pain and questioning my decision as well my cat cat dog his name is a manx he was a solid 20 pounds I got him when he was six weeks old he was my best friend he went everywhere with me not never been sick a day in his life (he is now 12 years old) only time he ever went to the vet was when I got him neutered when he was three months old
4 days ago he started showing signs I thought have a urinary infection a few days later though he was lethargic and kept hiding which I know they do when they're in pain I watched him and his frequent visits to the litter box and no urine was coming out while he stood there I realized I needed to get him to the vet because it could possibly have stones and was blocked his BUN level came back at 128 I didn't understand what that meant .......I do now !!
His bladder was so full it was on the verge of rupture he was blocked but there was no stones to be found when they flushed his bladder and drained it the vet said it came out looking like blood completely it took them nine or 10 times of filling and flushing his bladder to get a semi-clear return they gave him fluids and pain medication to see if dehydration is possible his levels we're so high
Staying overnight in hopes that the next morning they would find after he had been flashed and was no longer blocked that he was able to return to independent urination but he wasn't he was blocked again they had to flush them again they then gave him a relaxing injection in hopes that if they could just relax the muscles in the bladder and around the urethra that was now completely and totally aggravated and everything around it including his bladder was so inflamed I was on route prepared for the surgery to remove stones but no stones showed up it was a sludge type sediment I'm assuming for infection that was settled in the bottom of his bladder that could not be sucked out or flushed out it was the levels showing that his kidneys were not doing their job at all that led me to the decision to bypass the surgery and just go ahead and let him rest that was two days ago and I feel like I'm never going to be unsad again i'm devastated I feel destroyed and just wanted to let you know you're not alone my advice to myself to stay the hell off the medical site and stop researching it!!!it's done it's over and you cannot reverse it I tell myself but here I am not listening to advice for myself !! that would be my best advice to you no more research anymore because eventually there's enough research in enough time spent on it you will find somebody or something that will say something that there was a cure or a counter addition to your decision making it's going to make you question your decision I don't think I could Live with the guilt if I found out that was some reason it was some kind of pill or something for a cure where I wouldn't of had to make that decision if that is true I don't want to know about it I feel bad enough as it is I just tried to do what was right by my best friend and I'm suffering but I'm just glad he's not
keep your chin up
I am going through the same thing right now. BUN is 130 and creatinine too high to even count. My boy doesnt feel good and it's breaking my heart. Diagnosed as kidney failure today and he has lost 2lbs in 2 weeks. I'm beating myself up over it as well. You will see your best friend again one day. Never lose faith and always believe.
Add a comment to Prince's experience
Was this experience helpful?
Charlie
Domestic shorthair
19 Years
0 found helpful
Cat diagnosed with C.K.D about 8 years ago--started vomiting. Blood work showed creatinine-10, BUN->130--Start IV drip 4 days ago--Creatinine-6.6, BUN->130--RBC-4.57, HCT-18.2%--We are considering adding Epogen to try and elevate RBC--Do you have any recommendations of what else to try?
Add a comment to Charlie's experience
Was this experience helpful?
Josie
Short haired domestic
9 Years
1 found helpful
My cat, short-haired domestic, 9yo female, has underwent lab work after she stopped eating. Her BUN level is 218 and her creatinine level is 17.6; we have suggested euthanasia, however, the vet highly recommends we begin aggressive treatments, and suggests our cat may be able to live another three to five years if treatments are successful. What is her realistic outcome? We don't want to prolong her suffering if it is not very good.
Add a comment to Josie's experience
Was this experience helpful?
Nano
Black cat
3 Years
0 found helpful
Has Symptoms
Renal failure creatine 3.8 ,BUN 81
My cats creatinine level was 4.8 and BUN was 132 but now after 21 days of IV and Subcutaneous drips his creatinine is 3.8 and BUN is 81 ...but I am not sure what type of diet should I give him ...he only wants to eat meat and chicken organs as he is used to eat this...but today he vomits and didn't pass the urine whole day though I am giving him Subcutaneous drip as my vet prescribed ...em so much worried for him ...please suggest me some renal diet that can control his Creatinine and BUN levels...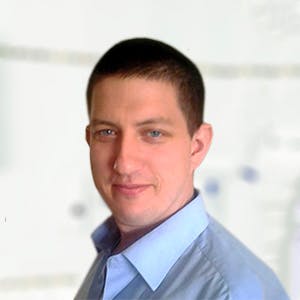 3320
Recommendations
There are many different commercially available renal diets available from different companies (Hills, Royal Canin etc…) which offer high quality but low quantity protein and are nutritionally balanced; home mixing of foods especially when there is an underlying condition isn't recommended. Regards Dr Callum Turner DVM
Add a comment to Nano's experience
Was this experience helpful?
Mr.Kitty
tuxedo long hair
25 Years
0 found helpful
Has Symptoms
Runs, pee alot, eats and losses wei
Runs, pee alot, eats and losses los
Our cat is 25 years old and on no medication. He has shown high level of nitrogen in his blood panel. Problem, losing weight. He is all bones and has a monster appetite. He will swipe stuff off your plate. They don't really have any solid answers. They tested for all the stuff they thought it could be and it wasn't. What's going to really change regardless? If it was something common or easy or treatable that's one thing, but this isn't so we just let him enjoy whatever time he has left. He eats 4 tins of cat food Fancy Feast He gets the runs, he has soft and some normal bowel movements. He often steps in his runny poop and that creates a horrible mess. we are looking for a more suitable diet.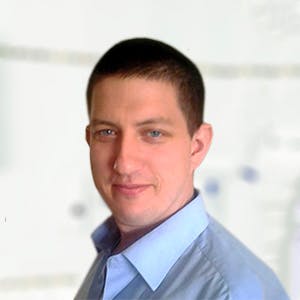 3320
Recommendations
In a cat Mr. Kitty's age, there are many possible causes for the symptoms which are presenting; I'm sure your Veterinarian tested for all the usual causes but some issues like digestive disorders or malabsorption can be difficult to diagnose. Possibly trying to move Mr. Kitty over to a simpler easily digestible diet may help but it may take some trial and error to find a suitable diet for him. Regards Dr Callum Turner DVM
Add a comment to Mr.Kitty's experience
Was this experience helpful?
Princess
Persian
16 Years
0 found helpful
Has Symptoms
Famished...restless....high bun....
My kitties bun level is 60...although sdma, creatinine and glucose are normal...does this point to kidney issues or something else? For the last 3 weeks she has been just famished....eating twice what she normally does...and seemingly not her usual self...seems distressed...restless...thyroid values normal...has had heart murmur all her life...heart is enlarged because of it...going to get a utinalysis tomorrow....what is going on? Getting scared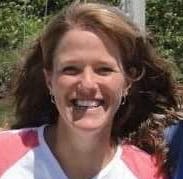 Dr. Michele King, DVM
Dr. Michele King DVM
1611
Recommendations
When we look at lab work, we look at the entire clinical picture, including any relevant history to try and give us an idea as to what might be going on. BUN by itself can be indicative of kidney disease, or bleeding into the intestines. Since I do not know more about Princess, I have a hard time commenting on what might be going on, but depending on her signs, an ultrasound might be a good idea. You can discuss that with your veterinarian at your recheck, as they are able to assess her more fully, and the results of the urinalysis will help point to any problems, as well. I hope that she is okay!
Add a comment to Princess's experience
Was this experience helpful?
Sheba
Abyssinian
14 Years
0 found helpful
Our cat, Sheba, recently had a bout of pancreatitis, from which she has now recovered with the help of some antibiotics.

The vet took some blood and urine samples at the first visit, and some more at a subsequent visit. Nothing showed on their local tests of the blood so the 2nd sample was sent to a specialist laboratory.

Because she was drinking a lot of water when she was sick, and both the urine samples were coming back with low concentrations, they wanted to check her kidneys were ok.

The specialist's result came back with only an elevated BUN. All other markers (phosphorous, potassium, etc) came back normal.

Her drinking has returned to normal, and she isn't using her litter box as frequently.

Still, they believe she has CKD, and want to put her a special diet. Are they correct in their diagnosis? Could the high BUN be just a case of being dehydrated due to her pancreatitis?

Just to note, she was diagnosed with a malignant lung tumour last November. At the time we were feeding her a cat milk (no lactose), and we switched her to water only to remove carbs from her diet. She is on Redipred to reduce the symptoms of the tumour which was causing sneezing fits and coughing fits.

She was also diagnosed with hypertension at the recent vet visits. Is on half tablet of Amlodipine.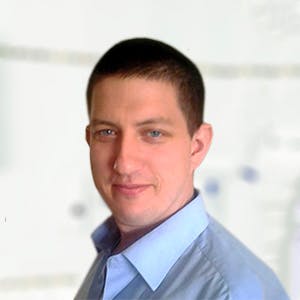 3320
Recommendations
If there are concerns regarding whether or not there is kidney disease, you should speak with your Veterinarian about a SDMA test (if not already performed) which is a kidney specific biomarker which is more specific to kidney disease than BUN or creatinine. The interpretive summary in the second link below goes over the possible causes for an increase in BUN on page 2 of the document. Regards Dr Callum Turner DVM www.idexx.com/en/veterinary/reference-laboratories/sdma/ www.idexx.eu/globalassets/documents/parameters/8071-us-bun-interpretive-summary.pdf
Add a comment to Sheba's experience
Was this experience helpful?
Millie
DOMESTIC
5 Years
0 found helpful
Cat stopped eating and viminting undigested food. Bloods showed cret and urea. On iv fluids for 48 hr. Bloods recheckd and cret dropped but still elevated. Fluid 2 more days and renal diet. Worried on whether we are doing what right for Millie andhow long we could have her for.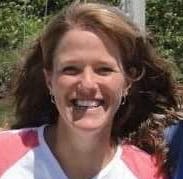 Dr. Michele King, DVM
Dr. Michele King DVM
1611
Recommendations
Thank you for your email. IV fluid therapy is the treatment of choice for kidney disease, and we typically to keep them on fluids until the values come down. If her values are improving, that is a positive sign. Your veterinarian can give you a better idea as to her long term prognosis based on how she is responding to therapy. I hope that she does well.
Add a comment to Millie's experience
Was this experience helpful?
Smudge
Domestic short hair Tom
13 Years
1 found helpful
Hi, My 13 yr old cat (Smudge) was diagnosed with diabetes 2 yrs ago. Now his blood glucose levels are all stable on 1 unit of caninsulin twice a day and nothing has changed. He is on a low carbohydrate, high protein diet (felix as good as it looks and occasional home cooked chicken) however the vet is now saying his blood urea nitrogen levels are very high! Is this normal in diabetic cats as he is on a high protein diet at all times and very low carbohydrate? The vet suggested royal canin prescription renal diet which is actually full of sugar and high in carbohydrate which he does not need and will make his diabetes worse! I don't trust prescription diets at all and do believe it's a money making business as most vets are endorsed to sell these! I was making home made food for both of my cats which consisted of semi cooked chicken thighs with some bones left in (puréed so they don't Choke!) chicken liver, heart, egg yolk and some vitamins and minerals including taurine, vitamin B and E, omega fish oil and a bit of psyllium husk for fibre for easy digestion. Both of my cat including Smudge absolutely loved it and were thriving on it with lots of energy, shiney coat and everything. Unfortunately I had to resort back to felix as good as it looks for convenience as making cat food was too time consuming as it all needed to be carefully measured etc and I couldn't manage with full time work.

So my question is am I doing right with Smudge by keeping him on low carbohydrate, high fat/protein diet to control his diabetes and should I be worried about his high levels of blood urea nitrogen? Or is this normal in his case? Is it necessary for him to be on prescription food for renal/kidney disease? He seems healthy, drinks and eats normal, urinates normal. Plays as much as a 13 yr old cat will and affectionate as always. He has lost a bit of weight but so has his healthy twin brother but I think that is because I reduced their food intake to try and get them to lose weight for their health as they are indoor pets. So I will be increasing their food intake a bit and monitor.
Any advice will be very appreciated, thank you in advance.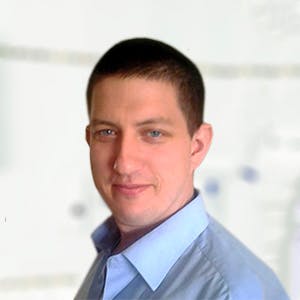 3320
Recommendations
It is important to look at both BUN and creatinine as a measure of renal health; the problem comes as the dietary management of renal disease and diabetes are opposite ends of the spectrum but very often the two conditions occur hand in hand with cats. A balanced approach needs to be taken with a low phosphorus high quality protein (protein from chicken, eggs, liver etc… instead of grains) but remaining low on carbohydrates; there is some debate about which way to go as far as dietary management, the severity of the BUN and any creatinine increases in the blood needs to be address whilst keeping the diabetes controlled. Regards Dr Callum Turner DVM
Add a comment to Smudge's experience
Was this experience helpful?