What is High Blood Pressure?
High blood pressure refers to the force of the blood pushing against the arteries with a continuously elevated force. Just as in humans, cat blood pressure has an average healthy value, and can be measured. It is best to check your cat's blood pressure routinely during regular visits to the vet so that any problems due to changes in blood pressure can be prevented.
In rare cases, the cat's elevated blood pressure has no associated underlying cause. This is called primary or idiopathic hypertension. In most cases however, a diagnosis of secondary hypertension is made, meaning that the cat's high blood pressure indicates another underlying primary disease. Older cats seem to be more prone to hypertension, though cats of all ages develop this condition.
High blood pressure, or hypertension, is a relatively common but manageable condition in cats. If left untreated, hypertension is a severe threat to the cat's health and can cause serious damage to the eyes, nervous system, kidneys, and heart.
Symptoms of High Blood Pressure in Cats
Unfortunately, there are no early warning signs of high blood pressure, and many cats with high blood pressure will exhibit no signs at all until the condition is severe. The symptoms they exhibit vary due to the underlying disease causing the high blood pressure.
If the primary disease is hyperthyroidism or chronic renal failure, the cat might exhibit:
Vomiting
Dull coat
Loss of appetite
Increased thirst
Increased urination
Weight loss
If uncontrolled high blood pressure in the cat goes unnoticed for a lengthy period, the cat might experience:
Burst blood vessels in eye and sudden blindness
Retinal detachment
Enlarged thyroid gland in neck
Disorientation
Seizures
Difficulty walking
Difficulty breathing
Heart murmur
Stroke
Causes of High Blood Pressure in Cats
Most cats with high blood pressure have an underlying primary cause. Two of the most common causes are acute hyperthyroidism and kidney disease.
Other causes are:
Obesity
Overproduction of aldosterone, an adrenal hormone
Adrenal gland tumors
Stress
Diagnosis of High Blood Pressure in Cats
A preliminary diagnosis is made by measuring the cat's blood pressure by placing a cuff on the leg or tail. Two measurements are made: the systolic pressure, the pressure in the arteries when the heart contracts or beats, pumping blood, and the diastolic pressure, the pressure when the heart rests between beats and fills with blood. In addition, a full blood workup will be done to discover the underlying cause. Most vets will also take a urinalysis and assess the thyroid hormone level.
Treatment of High Blood Pressure in Cats
Treatment is initiated if the blood pressure elevation is found to be severe. The first step is to address any underlying disease such as chronic renal failure (CRF) or hyperthyroidism. Common treatments include medications that work to relax and widen the cat's blood vessels and reduce the resistance to blood flow. Calcium channel blockers and angiotensin-converting enzyme (ACE) inhibitors are the main types of medication. Diuretics might also be administered, which lower the body's fluid load, thereby lowering the blood pressure. With these types of medications, high blood pressure is controllable and sometimes reversible.
Diet is another method of treating hypertension. Most affected cats are placed on a low-sodium diet. If a cat is obese, the vet will prescribe a weight-loss diet and regimen. Both you and your cat will monitor the progress of the weight loss program.
Once treatment is started, your vet will monitor the cat's blood pressure to see if it improves and to make sure that it does not drop too low. In extreme cases, a cat may need to be hospitalized for close monitoring until the crisis condition is stabilized. In a crisis situation, medication will be administered intravenously. Otherwise, oral medication is appropriate.
Recovery of High Blood Pressure in Cats
The management of high blood pressure in cats is centered around reducing the cardiac output and the dilation of the blood vessels. Both medication and lifestyle measures, including diet, are prescribed. Proper nutrition for your cat's breed and condition is very effective in addressing both the underlying disease and the manifest symptoms. If your cat's diet is balanced, it should already be getting enough vitamin C and E, but if not, they can be taken synthetically. Vitamin C and E are both helpful in lowering blood pressure.
Though it can be hard to get your cat moving, exercise is important in cats just as it is in humans. Since obesity often causes hypertension, daily movement and aerobic activity are suggested.
Another lifestyle measure that is recommended is keeping your cat's environment and routine as stress-free as possible. Cats thrive on consistent and calm environments, especially when already dealing with a stressful health challenge.
In cats which high blood pressure is detected early on and a therapeutic program is started immediately, it is usually possible to manage the disease well and prevent any future complications like eye damage.
High Blood Pressure Questions and Advice from Veterinary Professionals
Charlotte
dsh
7 Years
0 found helpful
My cat has been diagnosed with a heart murmur and hig bp. Her blood work also showed larger than normal white blood cells, altho blood cell count was normal. My vet is recommending xray if lungs, ultrasound of heart, and possibly medicating her bp . Thyroid function was normal. My cat is active and only changes U saw were increased appetite and scratching. She is flea free, but does have some "kitty acne" on her chin which vet said was likely caused by contact with plastic food fishes.. Appreciate your recommendations. Cat is 7 yrs old, was diagnosed with and treated for active to opladmidid 2 yrs ago. Thank you!
She was treated for acute recurrent toxoplasmosis. Sorry for typos!
Add a comment to Charlotte's experience
Was this experience helpful?
Princess
Domestic shorthair
18 Years
0 found helpful
My 18+ cat has suddenly gone blind. She's been very healthy except arthritis in her front legs. I recently switched her to iams senior food.I can't afford a vet.She has started urinating in the floor even though I moved her box closer to her bed.As long as she's not in any pain I will keep her comfortable. I don't want to put her down! Could adding another younger cat that wants to play with her have caused high bp and blindness? Idk what to do!
The number one killer in cats is RENAL FAILURE as they age they develop this condition at alarming rates any senior cat will have kidney issues the question Is how much crf is not a death sentence but it takes work. luckily I caught my cats crf fast and opted to treat him with enalapril. he has perfect vision. he was only 3.5 when diagnoses with chronic renal disease and given 4 weeks to live. I won't give up
untreated high blood pressure causes blindness. the high corn content in the iams causes indigestion. I highly suggest a product called Kidney Gold sold on amazon or pet wellness it is excellent vitamin supplement for aging cats. my cat has been on it daily and huge improvements in renal function. supplement the cats with vitamin gel sold at petstores and urinary tract supplement vitamins for seniors monitor at all times for dehydration, fluids make a world of difference.
take her off iams!!!! its terrible for animals they changed their ingredients and lost a huge client base. do not feed iams!!!!! only canned food for seniors and make sure the can says senior please I worked for petsmart I know what im talking about!
Add a comment to Princess's experience
Was this experience helpful?
Finn
Longhair
16 Years
0 found helpful
My cat is 16. He was always a constant eater, though became quite emaciated beginning 2 years ago. The following symptoms began appearing progressively over time: limp in back leg, thirst, hunger but inability to chew bigger bits, howling at night, restlessness and most recent (last two weeks) sudden noticed total blindness but with responsive pupils. Took him for bloodwork 3 days ago; no signs of diabetes or thyroid issue, but heart murmur present. Since the bloodwork appt., kitty has stopped eating and is howling when I pick him up. Trying to have bowel movement but just strains. Returned to the vet yesterday for subQ fluids. Vet thinks HBP/hypertension and, due to dehydration, constipation which makes him uncomfortable. Prescribed a hypertension medication (begins with a P). Started him on it yesterday and thought he was dying last night. Usually pink nose went completely white. Catatonic sleep. Slow breathing. Still not eating. Got about 2 tbs tuna water into him over the last 10 hours. Still urinating. Few tiny drops of bowel movement--hard. Moving around the house again but seems listless. Have been so worried!
weakness in the back legs and pale nose is a symptom of potential kidney issues. kidney gold is an excellent product, daily fluids, vitamin supplements, and more. sorry and I truly hope your cat feels better soon
so often kidney disease is hiding in the shadows. a symptom of kidney disease becomes anemia which is deadly for felines. don't give up hope but always ask the vet to check the kidneys!
Add a comment to Finn's experience
Was this experience helpful?
Tia
no breed
12 Years
0 found helpful
My car has been diagnosed with heart disease and given tablets for high blood pressure and tablets for the fluid on her heart
Since taking these tablets she's not eaten a thing for 2 full days and only had small amounts of water
Is this normal due to the medication ?
Add a comment to Tia's experience
Was this experience helpful?
Poppy
no breed
9 Years
1 found helpful
My cat has just been diagnosed with high blood pressure after suddenly going blind. She has been tested for kidney and thyroid problems but tests have come back negative. She is on amlodipine 1.5mg. A week later I had to take her back to get BP taken again and a heart scan but they say they were unable to do it as she was too stressed. If this needs to be done I can't afford to keep taking her in to have it cancelled because of her stress, cant they do it under sedation? If not how can her blood pressure be monitored?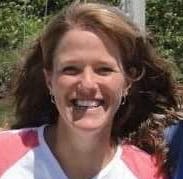 1611
Recommendations
Most cats will tolerate blood pressure monitoring if they are taken right into a room and the pressures are checked right after they get there, and they leave quickly. Your veterinary clinic may need to schedule you when there are not dogs scheduled, or there may be a cat only clinic that you can take Poppy to.
Add a comment to Poppy's experience
Was this experience helpful?
Olive
Short hair tabby
12 Years
1 found helpful
Has Symptoms
dilated pupils, weight loss
Olive is 12, spayed (after kittens weaned 11 years ago.) She was diagnosed with hyperthyroidism 2 years ago and has been stable on methimazole. Recently her pupils have been usually dilated, no apparent loss of vision. BP yesterday 190/120 so will be starting on meds. Would like more information re the med but seems to be little information available---is med for humans? What effects/side effects might occur?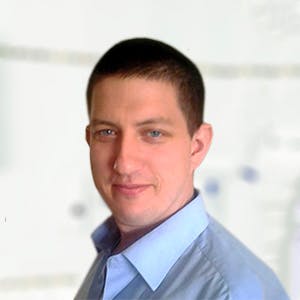 3320
Recommendations
Hyperthyroidism is a common cause of high blood pressure in cats and should be addressed if the thyroid is the underlying cause; however, there are many other causes for high blood pressure which also need to be considered. Treatment would be centered around treating the underlying cause and/or managing the high blood pressure, this decision would be made by your Veterinarian; it is not as simple as high blood pressure equals one medication, other factors need to be taken into account. Check the link below regarding high blood pressure in cats which goes over causes and treatment options. Regards Dr Callum Turner DVM http://veterinarycalendar.dvm360.com/high-blood-pressure-cats-silent-killer-proceedings
Add a comment to Olive's experience
Was this experience helpful?
Tootsie
Feline
11 Years
0 found helpful
My 11year old cat was diagnosed with high blood pressure. And is completely healthy otherwise.....she has gained 5 lbs within a month of taking amlodipine. She is already on weight management. I am very concerned and have expressed it at checkups....is there something else we can try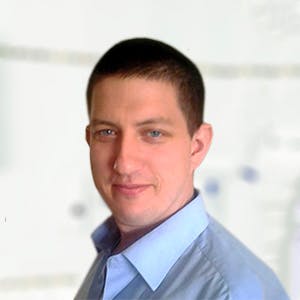 3320
Recommendations
Without examining Tootsie I cannot say determine whether the high blood pressure is a primary or secondary conditions, if it is a secondary condition the underlying condition should be treated and managed as well. There are other medications apart from amlodipine which may be used to control blood pressure but this would be down to your Veterinarian to prescribe a particular treatment, the article below gives different underlying causes and different medication for high blood pressure in cats. Regards Dr Callum Turner DVM http://veterinarycalendar.dvm360.com/high-blood-pressure-cats-silent-killer-proceedings
Add a comment to Tootsie's experience
Was this experience helpful?
Nala
Domestic shorthair
16 Years
1 found helpful
My 16 year old cat has been on amlodipine since Jan 1 2018 and I was wondering what would happen if we had to abruptly stop giving her the meds.
Does this med have to be taken with food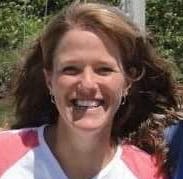 1611
Recommendations
That medication does not need to be given with food, and stopping the medication will cause Nala's blood pressure to go up, possibly damaging her kidneys or her retina and causing potential blindness, depending on the level of her blood pressure.
Add a comment to Nala's experience
Was this experience helpful?
Duffy
Siamese
3 Years
1 found helpful
Has Symptoms
She act's like she can't see...
My cat acts like she's blind..she's afraid of of everything and she acts scared. I know she's overweight and her eyes turn red alot, even during the day. How can I check her blood pressure?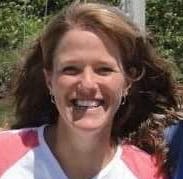 1611
Recommendations
A veterinarian can check her blood pressure, as cats have different equipment needed than people to do that. It sounds like she needs a good examination, as well, and possibly medications to help if her blood pressure is high. I hope that all goes well for her.
Add a comment to Duffy's experience
Was this experience helpful?
Mitzi
Short hair tabby
13 Years
0 found helpful
Mitzi Recently diagnosed Hypertention on Methimazole for 4 weeks now and is drinking a lot of water. Seems more active than before medication, still sleeps a lot.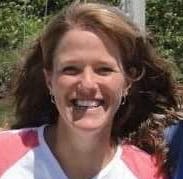 1611
Recommendations
Thank you for your email. I'm not sure what Mitzi's medical condition might be, what her dosage is on Methimazole, or what her test results might be. Typically, that medication treats a high thyroid and would make hypertension better. If she isn't responding typically, it would be best to have her re-examined by your veterinarian, as they can check her thyroid levels and adjust her medication accordingly.
Add a comment to Mitzi's experience
Was this experience helpful?
Zeezuu
Domestic long haired cat
20 Years
-1 found helpful
Hi, my cat Zeezuu who had been on thyroid medication has suddenly gone blind. I took her to the vet yesterday and they confirmed what I had thought. Her pupils were dilated. When they shone light into her eyes they didn't retract and get smaller. The vet said the retina has not detatched and gave me some prescription medicine for high blood pressure, as it was extremely high. Today her eyes not as dilated when I place light into them, they retract but are still not completely normal, they are thick but do get slightly smaller. I have shone a torch in her eye and when it is pointed closely she closes her eyes. I am hoping for the best, my question is since the retina has not detached, can her eye sight return? Is it a good sign that when I shine light in her eyes she closes them, even though it is very near, and that her dilated pupils have gone slightly smaller? I don't want to get my hopes up, but jus can't sleep if I don't find out.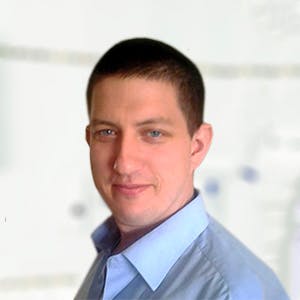 3320
Recommendations
Each case is different and I do not want to get your hopes up, Zeezuu is a very good age for a cat and if she has only turned blind now then she has done well. Response to light can be positive step but it is also a reflex and isn't always associated with restoration of vision. I would advise to follow your Veterinarian's recommendations but do not shine a light in her eyes every 30 seconds looking for improvement, I know you're anxious but leave it a few days or a week and try again. Regards Dr Callum Turner DVM
Add a comment to Zeezuu's experience
Was this experience helpful?