What is Hip Dysplasia?
If you suspect your cat has hip dysplasia, watch for signs of lameness and demonstration of pain when you gently palpate the hip area. If you notice these signs, contact your veterinarian for an evaluation.
Hip dysplasia in cats is a genetically inherited malformation of the hip joint. When the ball and socket of the hip don't form properly, there is increased movement in the joint. The involved bones start to knock and rub against one another, leading to degeneration and a painful arthritis. A cat with hip dysplasia will show progressive signs of lameness like limping, unwillingness to move, continually chewing or licking the hip, and expressing pain when the hip area is touched.
Symptoms of Hip Dysplasia in Cats
The symptoms of hip dysplasia in your cat will vary depending on the amount of movement in the hip joint, and the extent of inflammation in the joint. Depending on the length and severity of the disease progression, you may notice:
Reluctance to run, jump, or climb
Difficulty rising
Hind limb lameness that may be more pronounced after exercise
Swaying or bunny-hopping when moving
Standing with hind legs unusually close together
Demonstration of pain in the hip joint - crying or resisting when area is touched
Excessive licking or chewing in the hip area
Causes of Hip Dysplasia in Cats
As with dogs, hip dysplasia in cats arises from a combination of genetic and environmental factors.
There is an inherited susceptibility in some cats for dysplasia. Although any cat can develop hip dysplasia, it is more common in the following breeds:
Maine Coon
Persian
Himalayan
When a cat has genes that contribute to hip dysplasia, the ball and socket joint of the hip will be more shallow than normal, resulting in excessive movement of the bones in the joint.
If a cat has a shallow hip joint, the signs and severity of the disease will vary depending on the age and the following environmental and lifestyle factors:
Weight gain or presence of obesity
Nutritional level
Muscle mass in the pelvic area
Diagnosis of Hip Dysplasia in Cats
If your cat has been showing signs of lameness and pain in the hip, you should make an appointment with your veterinarian. The doctor will collect a detailed history from you. He or she will ask you about the symptoms you've been seeing and if there have been any recent events or injuries that may have led to the symptoms. Any information you have about your cat's parents may also help confirm a diagnosis.
Once the doctor has a history, he or she will conduct a thorough examination. Your vet will palpate the hips to check for loss of muscle mass and any demonstration of pain. The doctor will also manipulate affected hips to check for range of motion, signs of looseness in the hip, and any grating in the joint when it moves. Your cat's doctor may also run blood tests to check for signs of an inflammatory response.
A definitive diagnosis can be made with x-rays of the hips. The pictures will help confirm a shallow hip socket and can reveal the severity of joint degeneration. X-rays will also serve to rule out other conditions such as an acute injury in the hip, spinal cord inflammation, or a bone disease.
Treatment of Hip Dysplasia in Cats
With cats, the treatment options for hip dysplasia are fairly limited. Most measures will be non-surgical, but in advanced cases, surgery may be recommended.
Non-surgical Treatments
In most cases, hip dysplasia in cats can be treated with lifestyle changes. You will want to make sure your cat's diet encourages a healthy weight. Avoid overfeeding your animal, and encourage physical activity to maintain strong muscles in the hips. You can put your cat's food on a counter or table to encourage them to climb. You may also use some gentle passive moving of the hip joint to help decrease muscle stiffness.
If your cat is showing pain when moving, your veterinarian may choose to prescribe anti-inflammatory medication to help minimize swelling. Pain medications can also be given to make your animal more comfortable. To help strengthen the connective tissue in the joint, your veterinarian may recommend the dietary supplements glucosamine and chondroitin.
Surgical Options
In cases where cats are not responding to lifestyle changes and medication alone, surgery may be indicated. The two surgical options for adult cats with advanced hip dysplasia are a total hip replacement (THR) and an excision arthroplasty (EA). In the case of a THR, the hip joint is removed and replaced with an artificial ball and socket joint. Prognosis for most cats is good following a recovery period. With EA, the femoral head is removed, and nothing replaces it. The muscles in the hip will help the joint to function normally. As scar tissue builds in the area, there will no longer be bone-to-bone contact. Even if your cat has a slight limp due to the limb being a little shorter, there will be no pain. Following recovery, your cat should be able to engage in normal activity.
Recovery of Hip Dysplasia in Cats
Hip dysplasia is a degenerative disease, so non-surgical treatments will last the duration of your cat's life. You can expect regular check-ups and blood work to monitor the progress of the disease and response to medication. If your veterinarian decides surgery is needed, there will be a recovery period involving restricted exercise and follow-up appointments for a few months.
Hip Dysplasia Questions and Advice from Veterinary Professionals
hunter
Domestic cat
2 Years
0 found helpful
my cat hunter grew up as a very active cat with lots of energy he started getting pain in his right leg, i thought he jumped off somewhere high but that wasn't the case, so i took him the vet and turns out after x-rays he needed FHO surgery, i was really sad when i found this out, i was hoping there was another solution but vet said he recommends this so now its 3-4 weeks after surgery and his operated right leg is doing a lot better... but now his left leg is bother his a lot with the same symptoms, i'm scared he will never run jump or sit the same ever again. so i got pet insurance month ago which covers everything except hip and knee surgery until 6 months after registration.... i don't think i can wait that long to be covered. he has one of kind personality and is always positive and i treat him as if hes my son, any advice or help would be kinda appreciated thank you
You seems like a such kind cat s owner or parent. Recently I just found out my almost 11 months old kitten has similar issue about his right hip. I don't know what shall I do , he's so young , it just makes me sad 😞
Add a comment to hunter's experience
Was this experience helpful?
Hunter
Long hair domestic
9 Years
0 found helpful
Hunter is a 9 year old long hair mix. About 5 days ago, a few times a day, we noticed he'd freeze in his tracks and it became evident to us that his right hip locked up. After a moment it would right itself and he'd move on. During one episode I laid my palm on his hip and I felt a pop as he started to move forward. He has used a couple of methods to free up his hip. Laying down on the effected side is one. We have barricaded some furniture, the stairs, we've laid his post down horizontally. He still leaps up on the bed BUT when he does his hip freezes for a moment. He does not appear to be in any pain even when we touch and manipulate the area. He is otherwise his regular self, eating, litter box, even running a couple of times last night. At this point we plan to keep and eye on him and keep the barriers set up. We are using a Feliway diffuser to keep him less active. How long should we wait before we bring him to a vet? Might we be making a mistake by not treating something that may in fact be the beginning of something more serious?
Add a comment to Hunter's experience
Was this experience helpful?
Mr Baby
moggy
18 Months
1 found helpful
Has Symptoms
Standing with hind legs close
Reluctance to run or jump
I noticed a month ago Mr Baby's shoulders looked quite broad, he started to eat less but I thought it was due to our new Sphynx kitten being greedy and eating his food. In the past week Mr Baby has not asked to go out at all and is eating 70% less than usual. He has had 4 BM's in the last week, the last one had white foam in it but otherwise looked normal and he is reluctant to run up the stairs or jump off of very small heights. He seems very down and is losing a lot of hair, he is standing with his hind legs very close together and sometimes cries when I pick him up which has never happened before. He used to play fight with our kitten but now when our kitten bites him he doesn't even attempt to fight back and just cries instead. We took him to the vets but the physical exam showed nothing, he has had blood work but we are still awaiting the results.
Our FeeFee is basically doing the exact same thing 1 of our other kittens tried so hard to get her up to play but she just can't
Add a comment to Mr Baby's experience
Was this experience helpful?
Macy Jane
Siamese
14 Years
1 found helpful
The past few weeks I have noticed my Macy Jane being hesitant to jump. The past two nights she has fell over and held her left leg up to her body. She let's out a horrible cry. I'm not sure what is going on. We will be making a trip to the vet in the morning.
Add a comment to Macy Jane's experience
Was this experience helpful?
Murphy
Maine Coon mix
4 Years
0 found helpful
Murphy, my sweet 4yr old Main Coon mix, is exhibiting hip dysplatia symptoms. Noticed he was hopping when running around about 3 weeks ago. He's now no longer jumping up on anything like he used to - last time he tried to jump up on my bed, he almost didn't make it. That was 10 days ago. Now he barely walks (limping), prefers laying down to standing. When he does walk to his food dish, he does eat voraciously, but lays down eventually. He's gone from a very active adult cat to total lethargy. Am also cat sitting and he could care less that she's around when he used to get in her face wanting to play.
Hello my Maine Coon Jose is experiencing the same symptomes. we will soon do the xray. How are you cats doing now? Was is hip dysplasia?
Going through this now. Hoping to find out what's wrong. She still eating and drinking. She just can't get up and walk or anything
my 29 mos. old maine coon, Jack, is displaying the same. it's heartbreaking. he is going in to be sedated, then throughly x-ray...
Add a comment to Murphy's experience
Was this experience helpful?
Nicoli
Tabby/bangal
2 Years
1 found helpful
My cat Nicoli is almost 2 years old, he has been limping and letting out slight cries when moving including shifting positions, trying to jump, getting up from laying down, being picked up, or moving his leg. He puts very little pressure on his back right foot and isn't eating very much. I'm tracking his weight. He is very cuddly and very loving and usually loves being picked up.
Add a comment to Nicoli's experience
Was this experience helpful?
Otter
domestic short hair
1 Month
0 found helpful
Has Symptoms
Very little use of back legs
Otter doesn't walk or move around like her litter mates. She still plays like they do on occasion but most times she sits and watches them. When she does try to walk her back legs are splayed out to the sides and when she sits still they come to together at an angle. She doesn't seem to be bothered by it, except when you touch her rear end when petting her. I'm not for sure if it's hip displaisa, but her symptoms match the descriptions for it. My husband is very worried about his little Otter. We plan taking her to the vet to get an official diagnosis.
Add a comment to Otter's experience
Was this experience helpful?
Sophie
Domestic shorthair
Six Years
1 found helpful
Has Symptoms
pain,dragging backfeet,licking.
My beloved 6 year old shorthair domestic mutt cat all of a sudden started drooling and licking her back right leg. She slowly stopped licking it within 24 hours. She then started to have trouble jumping up on things, then within 24 more hours her back legs basically stopped working and she kind of drags and hops to get around. All this time she is alert, eating,drinking and using the litter box like normal.Took her to the vet today and she has hip dysplasia,severe type. Mind you this cat has never been sick a day in her short life and is the most loving and smart cat you would ever want so im pretty devastated.Thanks for reading this Sincerely Steve G Dennis
Add a comment to Sophie's experience
Was this experience helpful?
Princess Leia
tabby
6 Months
1 found helpful
Our kitten was diagnosed with hip dysplasia when we adopted her at approximately three months. She was born and living on a dairy farm. We noticed her odd walk right away. The x-rays showed the dysplasia. The vet advised to keep an eye on it. Now at about six months, her gait has become increasing awkward. Like her legs are turning out. She is playful, seems happy, and going up and down the stairs. She has a big brother who snuggles her and licks and has literally taken her under his wing (sleeping with his paw over her protectively). We're wondering if this gait change is maybe part of a growth spurt and she'll adapt? She does not seem to be in pain (though it is kind of painful to walk her walk).
How is Princess Leia doing today?
Add a comment to Princess Leia's experience
Was this experience helpful?
Zesus
Main Coon
1 Year
1 found helpful
I have and main coon cat 1yr old..I have notice twice of him not being able to move and make a dying noise. He is not able to move...then about 5 minutes or so he is up going again. He runs jumps and climbs with no problems but this has happen twice sense I got him last year. He seems to not have much muscle on the hind legs but it's his left hip that seems to happen to
Add a comment to Zesus's experience
Was this experience helpful?
FeeFee
Maine coone mix
6 Months
0 found helpful
We have a 6 month old kitten that has been a happy and playful kitten since we brought her home. We have a couple others as well and normally they all play together and do everything together. But 2 nights ago our kitten started favoring 1 paw and was limping some. Then yesterday she was just laying around and wouldn't play or anything and had a strange meow. Well I didn't notice at that time she couldn't use her back legs. She tries to but she will sit up then just lays right back down. She cries like she is in pain. She eats and drinks just fine. She has not used the litter box since I know about 11:30pm here and it's 7am now. She acts like she wants to try and go but she just can't. Can anyone help us with some advice?
Add a comment to FeeFee's experience
Was this experience helpful?
Milo
Cat
2 Years
0 found helpful
My two-year-old tabby cat is recovering from his second knee dysplasia operation. He has recently been diagnosed with hip dysplasia. He is taking yumove vitamins and metacam. He is in allot of pain, constantly grooming his sides, tail and legs. He has recently started to become extremely aggressive, biting me so hard, the more i try to calm him and stop him the more he digs his claws and teeth into me!This is very unlike him, he has always been so loving, playful and placid. Just over 5% of domestic shorthaired cats are diagnosed with HD, unfortunaly at 2 year old my fur baby has knee and hip problems, his xrays show the ball in both hips which is supposed to be smooth, is jagged so its not rotating in the socket causing him so much pain. I'd be grateful of any advice, successful treatments that don't harm his kidneys and liver like the medications perscribed.
Add a comment to Milo's experience
Was this experience helpful?
Ariel
Persian
14 Years
1 found helpful
Hi. My cat Ariel is a 14-1/2yo Purebred Persian that I have had since she was 3yo. Approx. 1-1/2 wks ago Ariel jumped up on her perch and held her left hind leg up high against her body and was crying loudly. A minute later she was using it again. I noticed this happening for about 5 days (it did not happen every time she jumped on something) and decided to go see the vet. They did a physical exam and flexion tests. The vet felt it may be a pinched nerve - maybe a sciatica issue. She prescribed us a pain med that goes along the cats gums and said to give it 4 or 5 days and see how it goes. She did offer to do xrays if I wanted that day, but we chose to wait and see if the meds helped. Meds started on Saturday morning and it is Wednesday morning & I do see some improvement - the strong crying is not there when she hurts it and she doesn't seem to hold it up as tight. It is getting a little bit better. I read that this breed is more prone to hip dysplasia and looked on youtube to see what I could find in a video. Nothing unfortunately. I was wondering if this sounds like hip issues? She is a petite thing, just under 6lbs. She is very active - still runs around with my 2 dogs. Any advice would be appreciated. Thank you.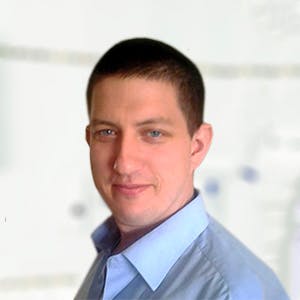 3320
Recommendations
Hip dysplasia is a possibility along with other causes affecting the joints, soft tissue or spine (she is an old girl); without an examination and x-rays I cannot say whether or not Ariel has hip dysplasia or other issue. Continue with the treatment prescribed by your Veterinarian but I would recommend getting the x-rays so that the cause of the pain can be identified so it can be managed better. Regards Dr Callum Turner DVM
Thank you Dr. Turner. We did have the Xrays done - there was a very slight change in the shape of her left hip bone joint. I forget the wording the dr used. The radiologist read it and felt that it was not significant enough to cause the pain and lameness Ariel was experiencing. He felt that it is probably a soft tissue injury. I was all ready to call and make the appt to have an unltrasound/mri done but I noticed Ariel was doing better. As of today, almost 3 weeks since it first occurred, Ariel is moving around fine again - jumping up and moving around comfortably. I have the pain meds if she should need them again, but right now she is not taking them. If it should reoccur I will have the mri done to see what is going on in that leg/spine area. Thank you again!
Add a comment to Ariel's experience
Was this experience helpful?
Kylo
Cat
11 Months
0 found helpful
My 11 month old kitten, originally a stray and rescued at 3-4 weeks, weighed 6 pounds at the next checkup and was bigger than his sister. He is now 4.6 pounds (after dropping to 4.2 and nowhere near his sister's 8 pounds and bulkier body). He's of normal length but very skinny and 3 months ago stopped being playful (still very loving), rests a lot, and generally won't jump or go upstairs. The vet said he has FIP and 3 months left, but since has eaten and not presented any other signs of deterioration. Could it be hip dysplasia, bone disease, or something else? Is this a further sign of FIP or a separate diagnosis?
Add a comment to Kylo's experience
Was this experience helpful?
Slippers
domestic short hair
8 Years
0 found helpful
Has Symptoms
Sudden trouble walking/standing
Yesterday she suddenly started not being able to walk or stand and crying out in pain it seemed, noticed she was favoring her left leg, went to emergency 24 hour vet, X-rays were negative and was sent home with pain meds; she continues to not want to stand and if we even lift her up to move her she cries out, she attempted to eat as soon as we got home yesterday but didn't seem to be able to stand at the food/water bowl; we have her isolated in a bedroom to rest but doesn't seem she had any food/water -only a few bites when put right in front of her- or used the litter; she still grooms herself and responds to our petting, but seems to only be able to lay in a certain position and cries when moved/lifted. Not sure what to do since X-rays were negative for fractures. What can I do to help her, I'm worried about her not eating/drinking/using littler box but she doesn't seem to be able to stand/move at all. Please advice as soon as you can, thank you greatly!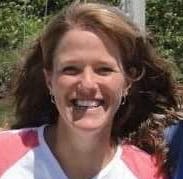 Dr. Michele King, DVM
Dr. Michele King DVM
1611
Recommendations
I'm sorry that is happening to Slippers. If the x-rays showed no fractures, it is possible that there is a soft tissue or neurologic problem, as those won't show up on x-ray. If she isn't responding to medications, it would probably be best to have her rechecked with your veterinarian, as they'll be able to assess her and see if other treatment might be needed.
Add a comment to Slippers's experience
Was this experience helpful?
Olive
Russian Blue
3 Years
0 found helpful
I just recently moved back into my moms house. She has 2 other cats but my cats are seperated in a different room and have no contact. Olive has been hardly eating or drinking. He rarely moves and it seemed like he had trouble jumping up on the bed. I just recently adopted a kitten to help him get more active because he is over weight. He is not acting like his normal self. He usually sleeps by me at night. Since we moved he hasn't meowed or came to me directly for attention. Im worried something is wrong with him.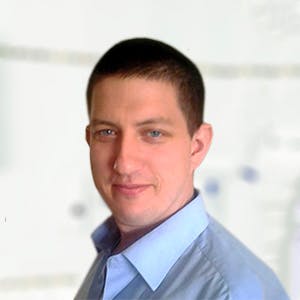 3320
Recommendations
The loss of appetite and lethargy may be attributable to a new environment and the stress of unfamiliar surroundings, however without examining Olive I cannot say whether there is an underlying medical issue or not. You should visit your Veterinarian to check Olive over to be on the safe side to rule out medical issues. Regards Dr Callum Turner DVM
Add a comment to Olive's experience
Was this experience helpful?
Rocket
Norweigan forest cat
3 Years
0 found helpful
Has Symptoms
Yelling noise when massage
My cat makes a loud yelling noise when we massage a certain part of its lower back/ hips, he also has been being on the edge of the litter tray and it dribles down the side and onto the floor underneath the tray, not sure if i need to get him checked out or if he maybe just to big for his tray?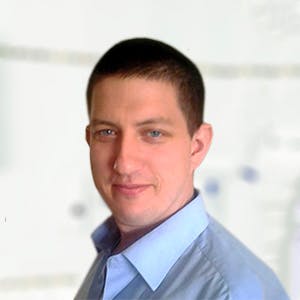 3320
Recommendations
Pain whilst massaging his lower back and urination issues may be indicative of a more serious condition; without examining Rocket I cannot say what the specific cause is but would recommend visiting your Veterinarian for an examination and possibly an x-ray to be on the safe side. Regards Dr Callum Turner DVM
Add a comment to Rocket's experience
Was this experience helpful?
Sawyer
Unknown
6 Weeks
0 found helpful
We have seven week old kitten. She was the runt if the litter, and she seems to have a hip problem. When running, it is more a a rabbit-like run with both back legs moving at the same time. When walking, her back end wobbles. Could this be hip dysplasia?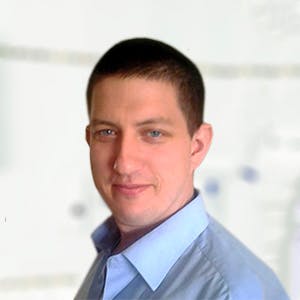 3320
Recommendations
A bunny hop gait is characteristic of hip dysplasia but I cannot make any confirmation of a diagnosis without an examination and taking an x-ray or two; this is something to visit your Veterinarian about to confirm the diagnosis and to determine if any surgical intervention is required. Regards Dr Callum Turner DVM
Add a comment to Sawyer's experience
Was this experience helpful?
Mikey
Calico
3 Years
0 found helpful
Has Symptoms
Hip goes out. Trouble walking
Mikey had xrays done that show that he has hip dysplasia. I was told the survival rate of a hip replacement for a small animal could lead to death. I would like to know more about the procedure and the cost for a double THR. And can you give me references from other clients? Thank you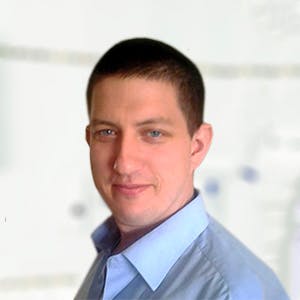 3320
Recommendations
It all depends on the severity of the hip dysplasia, however medical management may be tried in mild cases which includes weight management, pain relief and supplementation with glucosamine and chondroitin. There are two main surgical options including total hip replacement and femoral head and neck excision (femoral head ostectomy); for most cats with their low weight femoral head and neck excision is the best option. As for cost, this varies widely and can be seen in the second article about total hip replacement in dogs; however low cost service providers, like in the third link, may provide femoral head ostectomy for less than $1,000. Regards Dr Callum Turner DVM www2.vet.cornell.edu/departments-centers-and-institutes/cornell-feline-health-center/health-information/feline-health-topics/hip-dysplasia www.embracepetinsurance.com/waterbowl/article/hip-dysplasia-surgery-cost (this article shows the wide difference in hip replacement cost for a dog - not many resources for cats) www.helpinghandsvetva.com/procedures-pricing/ (check the price for femoral head ostectomy - $995)
Add a comment to Mikey's experience
Was this experience helpful?
Tiger
Striped Calico I think
15 Years
0 found helpful
My cat started walking funny yesterday and now today he is limping. I came in the bedroom a little bit ago where he is and noticed that his paw (on the leg he didn't want to put much pressure on) was wet and has some black stuff in between his toes. What advice do you have for this? I don't know if it's his foot but I think that it is his hip because if you touch his hip he looks at you and gets a little upset and also it feels different from the other side. Please help.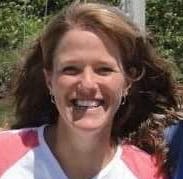 Dr. Michele King, DVM
Dr. Michele King DVM
1611
Recommendations
There may be a number of things going on with Sydney, but without seeing him, I can't determine what the cause of his pain might be. Since he seems to be getting worse, and you are noticing that discharge, it would be best to have him seen by a veterinarian, as they can examine him, find out what is wrong, and recommend any testing or treatment that he may need. I hope that all goes well for him!
Add a comment to Tiger's experience
Was this experience helpful?
Senor Smokey Stalin
Russian Blue
10 Years
0 found helpful
I have a 10 year old male Russian blue. This morning I noticed his left hip was larger than the right. He is eating, drinking, as well as using rhe litter box normally. He does allow me touch the left hip and does not cry out in pain. I believe he is around 10LBS or more, previous history of urinary crystals, very picky eater will only eat 9lives plus care.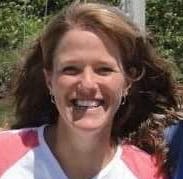 Dr. Michele King, DVM
Dr. Michele King DVM
1611
Recommendations
Thank you for your email. Without examining Smokey, I cannot comment on what might be happening, but given your description, it would be best to have him examined by your veterniarian to make sure that he is okay, find out what is happening with his hips, and see if he needs any treatment. I hope that he is okay.
Add a comment to Senor Smokey Stalin's experience
Was this experience helpful?
Majora
Domestic longhair
1 Year
0 found helpful
My cat is about 1 year old, and our local vet informed us that he has hip dysplasia which is bad for his age. I would like to know the best dietary options to help with this. We are planning on giving him daily supplements, but on top of that what would be the best cat food to give him regularly? And would it be a bad idea to combine glucosamine supplements with salmon oil and the recommended cat food?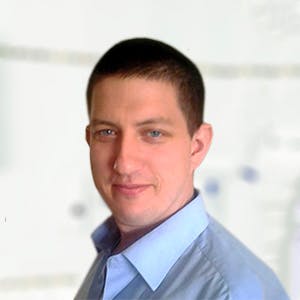 3320
Recommendations
As far as diet is concerned, there is no specific diet but you should be keeping Majora on the lean side of the weight range for her breed; joint care cat food would be useful but due to the nature and possible severity of hip dysplasia surgery to remove the femoral head may be indicated, this would need to be discussed with your Veterinarian. Regards Dr Callum Turner DVM
Add a comment to Majora's experience
Was this experience helpful?
Jasper
tabby
15 Years
0 found helpful
Hi my cat used to ride in this backpack with me , (made for cats) after I sent him to my grandmothers he came back with a wobble. I'm not exactly sure what it is. Sometimes when he sleeps he falls off the couch too.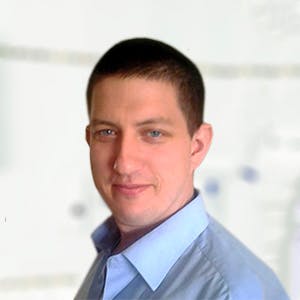 3320
Recommendations
Wobbly is a vague symptom and may be related to a neurological issue (vestibular disease, brain tumour, head trauma), musculoskeletal disorder among other causes; if Jasper is wobbling too much you should visit your Veterinarian for an examination especially if he is falling off furniture and other objects. Regards Dr Callum Turner DVM
Add a comment to Jasper's experience
Was this experience helpful?
Kylie
Don't know
7 Years
0 found helpful
Has Symptoms
Can lose balance, goes down on back
My cat has hip Dysplasia and has had it since we found her as a kitten.
The vet said it could be from an injury or she could have been born with it.
She is always jumping off the bed and chairs etc and I am worried would she be in pain because she sleeps on our bed that's quite high? She also loses her balance very easily but plays and loves her food.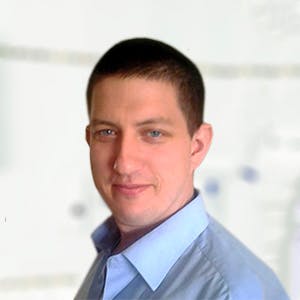 3320
Recommendations
There are varying degrees of hip dysplasia with some cats showing severe symptoms and other having a mild case which is only detected on x-ray; if Kylie is otherwise alright, I would keep an eye on her but try to make it difficult for her to jump and possibly place a ramp near your bed. Speak with your Veterinarian about the severity and ask about measures to be taken in her specific case. Regards Dr Callum Turner DVM
Add a comment to Kylie's experience
Was this experience helpful?
Denny
Bengal
1 Year
0 found helpful
My kitten was born without paw pads on one paw and his claws also don't retract on that paw. He's also missing some bones in that paw it seems underdeveloped. Other then that he's a happy playful cat but that leg (left front) is shorter due to missing pads and bones. He still uses the leg but sometimes I catch him keeping it up and running on just three legs. It seems to put his back out of place when he walks because it's shorter. Is there anything I can do to help him?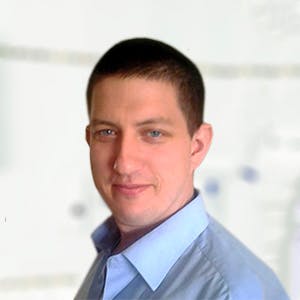 3320
Recommendations
It is difficult to say, if there is a significant difference in length it may be a case that you should consider a partial amputation so that he doesn't need to position the leg up so far placing pressure on his spine. I would consult with an Orthopaedic Specialist to get their opinion as cases like this need to be treated on a case by case basis and there is no one fits all fix. Regards Dr Callum Turner DVM
Add a comment to Denny's experience
Was this experience helpful?
Big Boy
stray
8 Years
0 found helpful
Has Symptoms
Just a limp from his hind left leg.
My cat is limping on his left hind leg. He is an 8 year old stray rescue. He is a large cat (hence his name "Big Boy" since I found him when he was a baby. He is not obese by any means, but probably could lose a few pounds. Here is the problem: When he walks, it looks like the top of his hip is sticking out a little bit and his ankle is curling in. Sort of like walking bold legged. I've been reading about hip dysplasia in felines. Although limping, he is showing little signs of lameness. He still jumps up on the table to eat and occasionally runs through my apartment at high rates of speed. He is not showing the signs of dysplasia that I am reading about. He still has a monster appetite, is still jumping up and down on tables and does not shy away from me when I pet his hip area. I know only x-rays will show me exactly what is wrong with him. My problem is that he has never been to the vet before and it is EXTREMELY difficult trying to get him into a carry cage. I have a friend who has 8 cats. He advised against going to the vet and putting the cat on a homeopathic raw food diet, that I am currently reading about. I am also a little reluctant to bring him in, as I've had to put down 2 dogs shortly after taking them in to have surgeries that were probably unnecessary. I do not want to lose the trust of my cat or put any undue stress on him as I know just bringing him to a vet for blood work and x-rays would be a very traumatic experience for him. I am also reluctant to have surgery done because every pet that I've taken in for surgery was never the same afterward. I am looking for some guidance and advice as to what to do, with what I've mentioned about above. I know you're going to tell me to bring him into a professional vet for diagnosis and treatment. I was just wondering what else this could possibly be. Like stated earlier, the cat is still jumping, eating and running but has a noticeable limp that seems to have gotten a little worse these past few weeks. Any guidance, suggestions or advice would be greatly appreciated. Thank you very much.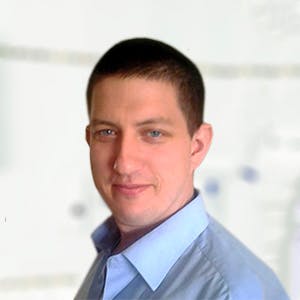 3320
Recommendations
Whilst x-rays would be best to look for any anomalies in the joints and bones, I appreciate your concerns and understand that the experience would be traumatic but as you mentioned we cannot know for sure what is going on without at least a physical examination. There are a few different causes that may be causing what you're describing which may include hip dislocation, hip dysplasia, angular deformities, cranial cruciate ligament disorders among other causes. You could try consulting with a Veterinary Chiropractor to see their thoughts on Big Boy's hind legs. Regards Dr Callum Turner DVM
I have a kitten that was 3 weeks old on Wed. Out of 5 kittens I notice she is the only one not walking on her hind legs. She gets around but her legs go out to the side when trying to walk. Unfortunately I don't have the funds to take her to a vet. What can I do here at home to help her?
Add a comment to Big Boy's experience
Was this experience helpful?