What is Hypothermia?
Although most cases of hypothermia can be easily treated, this condition can turn fatal if you wait too long to bring your cat to a veterinarian. As soon as you see signs of hypothermia, call a vet immediately.
Cats normally maintain a body temperature between 100.5 and 102.5 degrees Fahrenheit. If your cat's temperature falls well below this range, it may experience hypothermia. This dangerous condition is mainly caused by exposure to cold weather, winds, or water, and can affect any cat, although newborns and cats with short hair are at greater risk. Cat owners may notice a hypothermic cat having trouble breathing, shivering, or have skin that is cold to the touch.
Symptoms of Hypothermia in Cats
The more severe the case of hypothermia, the more observable the symptoms will become. If the cat's temperature drops too low, the cat may fall into a coma, which is why it's important to take action the moment you notice signs of hypothermia. Some of the symptoms you should watch out for include:
Difficulty breathing
General weakness
Shivering
Cold skin
Loss of consciousness
Rigid, stiff muscles
Low heart rate
Low respiratory rate
Lethargy
Dilated pupils
Causes of Hypothermia in Cats
Hypothermia occurs when a cat is exposed to low air or water temperatures for prolonged periods of time. It is possible for other health conditions such as hyperthyroidism to cause hypothermia, however this is not as common.
Although it can affect any cat, hypothermia is more common in cats with short or wet hair, or in cats that do not take shelter when temperatures drop outside. Newborns are also more likely to develop hypothermia than adult cats.
Diagnosis of Hypothermia in Cats
As soon as you spot signs of hypothermia, bring your cat into a veterinarian's office immediately. Tell the vet all of the symptoms you have observed, and when you first began to notice them. If your cat has been left outdoors or exposed to cold temperatures in any other way, make sure you mention this to the vet as well.
The vet will begin by checking your cat's vital signs, which include temperature, heart rate, and respiratory rate. Once the vet notices the cat's temperature is well below normal, he will most likely make a diagnosis of hypothermia without performing any further tests.
If you are not aware of a time when your cat would have been exposed to cold temperatures, the vet will need to perform a thyroid function test to determine if the cat has hyperthyroidism. However, because hypothermia is such a serious condition, these tests will usually not be performed until the cat has been stabilized.
Treatment of Hypothermia in Cats
The treatment will depend on the severity of your cat's hypothermia. If the hypothermia is considered mild, the vet will cover your cat with insulating blankets to raise his body temperature slowly. It's important to make sure the cat is not on a cold surface during this procedure, and if he is, cover the surface with blankets to protect him. Cats with wet fur will need to be dried gently, either by hand using blankets or towels, or with a handheld blow dryer turned on a low setting.
If the cat's condition is labeled as moderate, the vet will most likely use heating pads to warm him up, as this is more effective than covering him with blankets. Towels or other cloths will be wrapped around the heating pad to prevent burns.
Cats with severe hypothermia will need a more aggressive treatment. This approach focuses on warming cats from the inside out to prevent the low temperatures from damaging internal organs. To do this, the vet may administer warm water enemas and stomach lavages. He may also use a ventilator to provide heated air to the cat's lungs or an IV to circulate warmed fluids.
During each of these treatments, the vet will be closely monitoring your cat's temperature. In more severe cases, the vet will also need to monitor your cat's heart rate and blood pressure.
Recovery of Hypothermia in Cats
If you bring your cat to the vet as soon as you spot signs of hypothermia, your cat will most likely make a full recovery. However, the longer you wait to get treatment, the riskier the situation becomes. Watch your cat carefully in the first few days after treatment. If you spot any of the same signs you noticed before, bring your cat back for a reevaluation.
Prevention is key once you have your cat back at home. Keep your cat inside during cold or rainy weather conditions since these could cause hypothermia. If your cat is outside, make sure you take the time to create an area where he can go when he needs warmth. The space should be completely covered and insulated with blankets.
Hypothermia Questions and Advice from Veterinary Professionals
Nugget
Ordinary Cat
3 Months
0 found helpful
Nugget is a runt. his litter mate out weighs him by a lot he is super skinny like he doesn't eat but he does. Anyway I went outside to feed the cats and he was on the ground meowing like he was dying, I thought he was.he was limp lethargic his pupils was dilated so I wrapped him up in a towel and put warm water bottles underneath him and after a few hours he was fine.
Add a comment to Nugget's experience
Was this experience helpful?
Kitty
Calico
17 Years
0 found helpful
Today when I got home from work, I found my cat sitting by the front door shivering. I brought her inside immediately and wrapped some towels around her, and she has recovered from most of her symptoms. However, she's too weak and eat, drink, or even stand up, which is a huge concern to me. All of my nearby veterinary clinics are closed, as well. What else should I do to help her recover in the meantime?
Add a comment to Kitty's experience
Was this experience helpful?
Frisbee
Mixed breed
3 Years
0 found helpful
Hello, Frisbee is a 3 years old stray cat that we allow to come indoors for food. lately, frisbee behavior changed, he was eating mud and was looking weak and sad and not able to eat regular amounts of food. We decided to take him to the vet, who told us that he had a high body temperature and prescribed antibiotics. however, 4 days he turned pale, was so weak, not able to walk properly and his body temperature decreased to 36.2 C. The vet suspected Hepatitis said that our cat is dying but might have a chance to live if we were able to raise his body temperature and give him a shot of antibiotics under the skin twice a day when his temperature reaches 38 degrees Celsius. we are trying to keep him as warm as possible but once the heater is off his temperature is decreasing quickly. But till now he keeps going, and we don't want to let go on him as long as he is still fighting.

I wish to know if you can give me any advice.
Add a comment to Frisbee's experience
Was this experience helpful?
Snow
Ordinary Ca
4 Weeks
1 found helpful
After my kitten diagnose that she has a hypothermia, we immediately warm her and for her to drink water because she doesnt want to drink even milk, my questiin why my kitten dont want to drink.s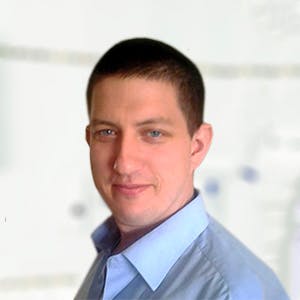 3320
Recommendations
It can be difficult to get a kitten to drink that is weak from hypothermia, if Snow isn't drinking on her own then you may need to return to your Veterinarian for fluid therapy so that the hydration level is kept at an adequate level. Regards Dr Callum Turner DVM
Add a comment to Snow's experience
Was this experience helpful?
Lucas
Shorthair
5 Weeks
0 found helpful
Has Symptoms
Unable to stand or walk, cold paw
After Lucas pooped and rolled himself in poop.. I gavehim a bath in lukewarm water.i always do this and she seems fine with it because I dry her immediately after that. Today she suddenly turnt weak and was unable to walk and only could wag her tail and meow softly. This happened at night and I had no vet near so I kept her warm throughout the night using various means. I just checked on her mins before and now she could stand and walk better.iwrapped her up again for further recovery. I will need to wait more 5 hrs before I can reach the vet. Will Lucas be okay? When do I feed her after she gets better?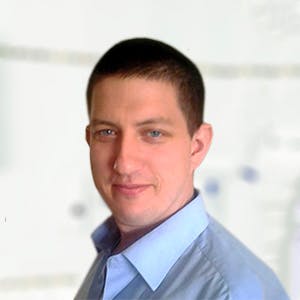 3320
Recommendations
Without checking Lucas I cannot say what the specific cause was but the shower may have had an effect; you should keep Lucas warm and ensure that she is hydrated (hydration is important, she will get food if she feels hungry. When you have access to a Veterinarian, check in with them to be on the safe side. Regards Dr Callum Turner DVM
Thank you so much for your kind reply. Lucas was fine today morning. She was very normal ,playing and drinking her kmr. At one time.. i took her upstairs to bathe in the sun after feeding her, she strolled around and suddenly fell weak and dropped her body down. Idk if she felt too hot. Her nose was dry. Since then, she hasnt been moving much. And isnt eating much maybe because she was already fed. I Mixed some home made pedialyte with her kmr and fed her.. she licked a little from the nipple but didnt suck.I am worried about lucas.. i will be going to the vet in 2 hours. Please help me. I Live in such a place where good vets are not available.
Add a comment to Lucas's experience
Was this experience helpful?
Blessy
Persian
6 Months
0 found helpful
Hello we found our kitten soaked by her own water. She cannot stand up by herself at the moment and is very weak. We already blow dried her but she is still weak. Is it possible that it might be hypothermia?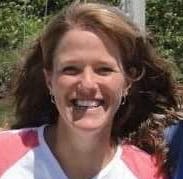 1611
Recommendations
Thank you for your email. Unfortunately, without examining Blessy, I'm not sure if she is suffering from hypothermia or not, but I think there must have been a reason that she did not move out of the water in the first place? I am concerned that she is weak, and not standing up on her own. It would be best to have her examined at the nearest open veterinary clinic to have her behavior and mentation assessed, and see if she needs testing or treatment to help find out what is going on with her. Typically, with hypothermia, once they warm up they have more normal behavior. I hope that she is okay.
Add a comment to Blessy's experience
Was this experience helpful?
Debie
American long hair
10 or 11 years old
1 found helpful
Last night we came home about 11:30 and the screen was torn. My indoor cat was outside, but terrified. She disappeared. It was about 45° Now it is light, and I have searched and called. Is she possibly suffering hypothermia? It did not rain, but the ground is muddy.
Thank you!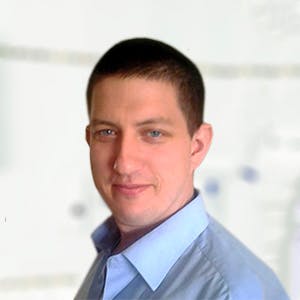 3320
Recommendations
If Debie is wet and cold, this will have an effect on her body temperature over time and as her body tries to conserve heat it may reduce blood flow to extremities and some internal organs. A temperature of 45ºF isn't freezing but not healthy for Debie especially if she is wet; when you find her, you should take her to your Veterinarian for fluid therapy and stabilisation to be on the safe side. Regards Dr Callum Turner DVM
Add a comment to Debie's experience
Was this experience helpful?
Princess
Longhaired tabby
1 Year
0 found helpful
Cat was outside missing for 3 days in rain & cold weather. She is back but seems very sick. Wont eat or drink. Sounds as though she has a cold. Her nose seems dry & scabbed.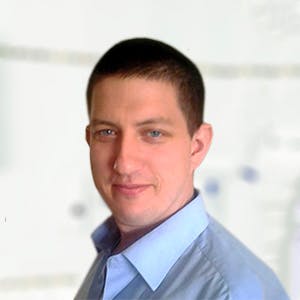 3320
Recommendations
If Princess seems cold, you should warm her up slowly and make sure that she is hydrated; if she has been out in cold temperatures you should have your Veterinarian check her over to be on the safe side as some complications may occur in some cases. Regards Dr Callum Turner DVM
Add a comment to Princess's experience
Was this experience helpful?
Hugo
tabby
5 Weeks
0 found helpful
My 5 week old kitten got hyperthermia and he was critical we took him to the vet he has lost a lot of body weight I'm keeping him extremely warm using water bottles and other forms of heating however he isn't really moving and he's still very larthagic ,my question is when will he start to recover and go back to his normal kitten self ? Thank you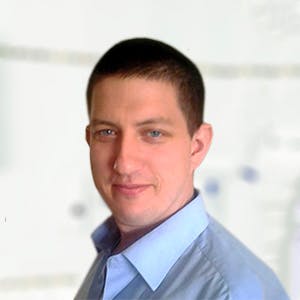 3320
Recommendations
It depends on the underlying cause of the hypothermia; most commonly it is caused by an inability of the kitten to regulate their own body temperature and should respond well to being kept in a warm environment although this may take some time (a day or two). If you don't see any improvement by Monday, you should return to your Veterinarian. Regards Dr Callum Turner DVM
Add a comment to Hugo's experience
Was this experience helpful?