Hypothermia in Cats
Written By hannah hollinger
Published: 11/18/2016
Updated: 01/12/2022
Veterinary reviewed by Dr. Linda Simon, MVB MRCVS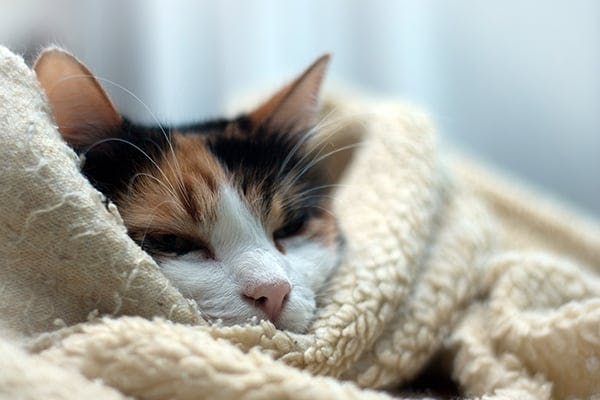 What is Hypothermia?
Although most cases of hypothermia can be easily prevented and treated, this condition can turn fatal if you wait too long to bring your cat to a veterinarian. As soon as you see signs of hypothermia, call a vet immediately.
Cats normally maintain a body temperature between 100.5 and 102.5 degrees Fahrenheit. If your cat's temperature falls well below this range, it may experience hypothermia. This dangerous condition is mainly caused by exposure to cold weather, winds, or water, and can affect any cat, although newborns and cats with short hair are at greater risk. Cat owners may notice a hypothermic cat having trouble breathing, shivering, or have skin that is cold to the touch.
Hypothermia Average Cost
From 483 quotes ranging from $500 - $3,000
Get a free pet insurance quote in less than 60 seconds!
Easily compare quotes from the most trusted pet insurance companies in the United States.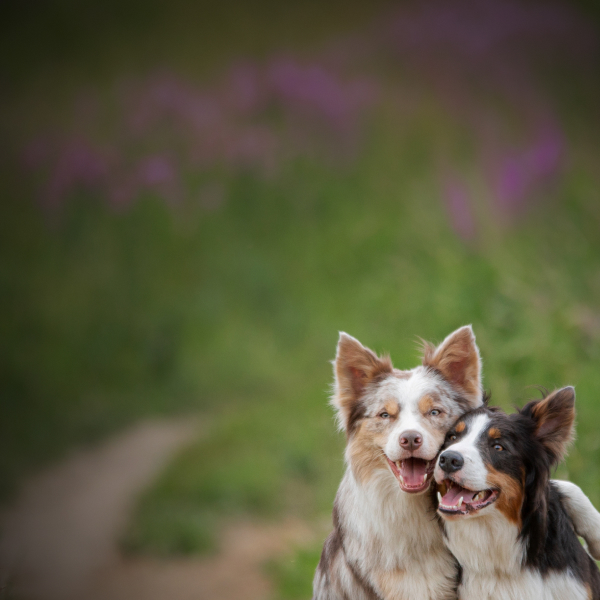 Symptoms of Hypothermia in Cats
The more severe the case of hypothermia, the more observable the symptoms will become. If the cat's temperature drops too low, the cat may fall into a coma, which is why it's important to take action the moment you notice signs of hypothermia. Some of the symptoms you should watch out for include:
Difficulty breathing
General weakness
Shivering
Cold skin
Loss of consciousness
Rigid, stiff muscles
Low heart rate
Low respiratory rate
Lethargy
Dilated pupils
Causes of Hypothermia in Cats
Hypothermia occurs when a cat is exposed to low air or water temperatures for prolonged periods of time. It is possible for other health conditions such as hyperthyroidism to cause hypothermia, however this is not as common.
Although it can affect any cat, hypothermia is more common in cats with short or wet hair, or in cats that do not take shelter when temperatures drop outside. Newborns are also more likely to develop hypothermia than adult cats. Those who are unwell are less able to regulate their body temperature so are also at greater risk.
Diagnosis of Hypothermia in Cats
As soon as you spot signs of hypothermia, bring your cat into a veterinarian's office immediately. Tell the vet all of the symptoms you have observed, and when you first began to notice them. If your cat has been left outdoors or exposed to cold temperatures in any other way, make sure you mention this to the vet as well.
The vet will begin by checking your cat's vital signs, which include temperature, heart rate, and respiratory rate. Once the vet notices the cat's temperature is well below normal, he will most likely make a diagnosis of hypothermia without performing any further tests.
If you are not aware of a time when your cat would have been exposed to cold temperatures, the vet will need to perform a thyroid function test to determine if the cat has hyperthyroidism. However, because hypothermia is such a serious condition, these tests will usually not be performed until the cat has been stabilized.
Treatment of Hypothermia in Cats
The treatment will depend on the severity of your cat's hypothermia. If the hypothermia is considered mild, the vet will cover your cat with insulating blankets to raise his body temperature slowly. It's important to make sure the cat is not on a cold surface during this procedure, and if he is, cover the surface with blankets to protect him. Cats with wet fur will need to be dried gently, either by hand using blankets or towels, or with a handheld blow dryer turned on a low setting.
If the cat's condition is labeled as moderate, the vet will most likely use heating pads to warm him up, as this is more effective than covering him with blankets. Towels or other cloths will be wrapped around the heating pad to prevent burns. A Bair Hugger can be used to blow warm air.
Cats with severe hypothermia will need a more aggressive treatment. This approach focuses on warming cats from the inside out to prevent the low temperatures from damaging internal organs. To do this, the vet may administer warm water enemas and stomach lavages. He may also use a ventilator to provide heated air to the cat's lungs or an IV to circulate warmed fluids.
During each of these treatments, the vet will be closely monitoring your cat's temperature. In more severe cases, the vet will also need to monitor your cat's heart rate and blood pressure.
Worried about the cost of treating your pet's symptoms?
Pet Insurance covers the cost of many common pet health conditions. Prepare for the unexpected by getting a quote from top pet insurance providers.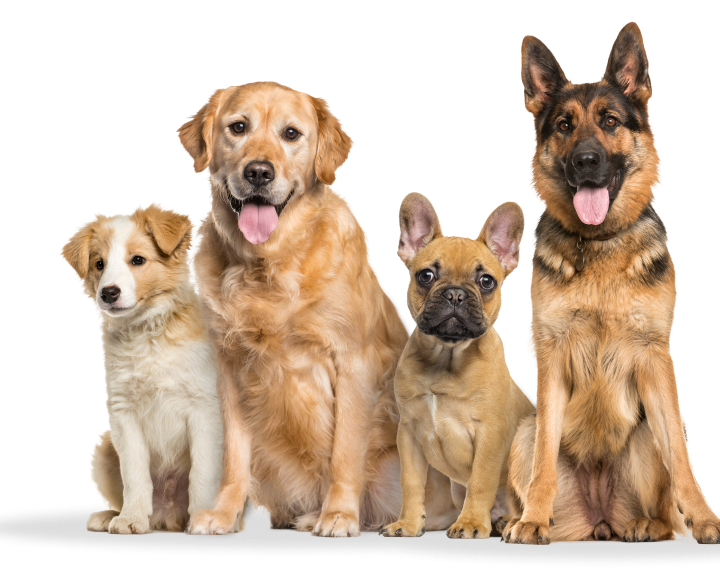 Recovery of Hypothermia in Cats
If you bring your cat to the vet as soon as you spot signs of hypothermia, your cat will most likely make a full recovery. However, the longer you wait to get treatment, the riskier the situation becomes. Watch your cat carefully in the first few days after treatment. If you spot any of the same signs you noticed before, bring your cat back for a reevaluation.
Prevention is key once you have your cat back at home. Keep your cat inside during cold or rainy weather conditions since these could cause hypothermia. If your cat is outside, make sure you take the time to create an area where he can go when he needs warmth. The space should be completely covered and insulated with blankets.
Hypothermia Average Cost
From 483 quotes ranging from $500 - $3,000
Top
Hypothermia Questions and Advice from Veterinary Professionals
Domestic cat
Two Months
6 found this helpful
6 found this helpful
My pet has the following symptoms:
Hi wag!, My rescued kitten around 2months old sudden got hypotermia 1 week ago. She stayed inside homemade incubator until now. I hang 8watts white lamp inside her cage. Would you mind to answer some questions please? 1. How long does usually a kitten recover from hypotermia? 2. If i will use heating pad, what is the suggested heat which produced by heating pad (in celcius) that will be safe to use? 3. If i use heating pad, should i heat it whole time everyday? I only saw the electricity heating pad in local market. 4. Why does my kitten body temperature not stable yet?
Answered by Dr. Michele K. DVM
Thank you for your question. Hypothermia tends to be a short term problem, unless there is something else going on. If you are having to keep your kitten warm and she isn't regulating her own temperature inside at two months, there are infectious diseases that may be affecting her. It would be best to have her seen by a veterinarian if this is an ongoing problem for her. I hope that all goes well for her!
Oct. 6, 2020
Was this question and answer helpful?
Ordinary Ca
Snow
4 Weeks
5 found this helpful
5 found this helpful
My pet has the following symptoms:
After my kitten diagnose that she has a hypothermia, we immediately warm her and for her to drink water because she doesnt want to drink even milk, my questiin why my kitten dont want to drink.s
It can be difficult to get a kitten to drink that is weak from hypothermia, if Snow isn't drinking on her own then you may need to return to your Veterinarian for fluid therapy so that the hydration level is kept at an adequate level. Regards Dr Callum Turner DVM
July 24, 2018
Was this question and answer helpful?
Hypothermia Average Cost
From 483 quotes ranging from $500 - $3,000
Get a free pet insurance quote in less than 60 seconds!
Easily compare quotes from the most trusted pet insurance companies in the United States.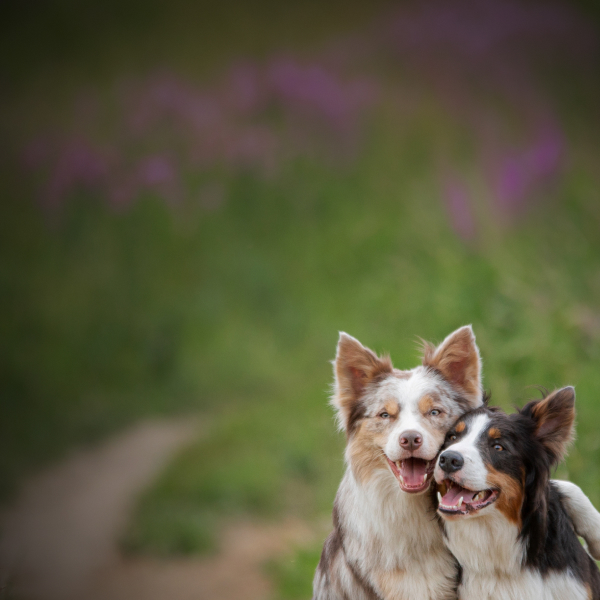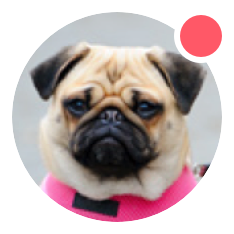 Need pet insurance?