What is Dust Mite Allergy?
Dust mites live in the home of pet owners, residing in cloth toys, upholstery, mattresses, bedding and carpeting. These mites thrive in humid temperatures, specifically the hot air exhaled during times of sleep. Dust mites feed on skin cells, environmental viruses, fungi and bacteria, but prefer the skin scales of atopic felines. Although the mites may feed on dead skin cells, the actual mite does not cause an allergic response, but rather the dust mite feces. Dust mites have a specialized protein, Der p1, which is passed in their feces and causes a feline to become hyper allergenic. An affected feline may have asthma-like symptoms, such as coughing or wheezing, paired with pruritus, hair loss and skin lesions.
Dust mites allergies in cats is a non-seasonal, allergic response to the microscopic mite commonly known as the dust mite. Dust mites are one of the most common causes of feline allergies with a surprising 30 to 80 percent of all atopic pet cases tested revealing a positive result for dust mites. The United States is home to two species of dust mites: Dermatophagoides farinae and Dermatophagoides pteronyssinus, however, Dermatophagoides pteronyssinus is more common to the United Kingdom.
Symptoms of Dust Mite Allergy in Cats
A feline suffering from dust mite allergies may experience recurrent seborrhea, otitis (ear itching and inflammation), pyodermas (skin infections) and generalized pruritus, specifically on the feet or face. A feline may also show clinical signs of eosinophilic granuloma complex lesions, plasma cell pododermatitis, or chin acne. Dust mite allergies in cats will also cause symptoms including:
Crusty skin patches
Hot spots
Localized hair loss
Skin damage
Scratching
Itching
Secondary to skin reactions of dust mites, your cat may also develop a form of allergy-related asthma. As the feline inhales the fecal dust from the mites, he or she may cough or gag, and do so in a hunched posture in an attempt to stabilize breathing.
Causes of Dust Mite Allergy in Cats
Dust mite allergies in cats is caused by the Der p1 specialized protein found in the mites' feces. Coming into contact with said fecal particle, the feline's immune system overreacts, creating antibodies for the antigen. Dust mites allergies are non-seasonal, but felines may develop an allergenic condition during the fall and winter months. Likewise, an outdoor cat that is brought indoors during the cold months of the year may suddenly develop an allergy as the home is closed up, keeping the dust mites in a confined area.
Diagnosis of Dust Mite Allergy in Cats
The diagnostic tests specific to dust mite allergies is the skin sensitivity test or the serum IgE test for the reaction to Der p1 proteins caused by dust mites. However, other mites, such as the Cheyletiella, Otodectes and Sarcoptes mite, belong to the same order of acarids, therefore, false positives can occur. For example, if your feline has Cheyletiella, she could actually test positive for dust mites too. Your veterinarian will then use your feline's clinical symptoms to differentiate between the types of mites and retest the feline. The symptoms associated with dust mite allergies in cats mimic those of food allergies, seasonal allergies, environmental allergies and a number of infections, so a differential diagnosis will need to be made. A differential diagnosis may include a skin scraping, skin cell cytology, skin sample culture and blood test.
Treatment of Dust Mite Allergy in Cats
Dust mites allergies in cats are treated with immunotherapy and changes in the environment. Subcutaneous or sublingual administration of cyclosporine corticosteroid drugs is the norm for immunotherapy treatment prescribed by veterinarians for feline dust mite allergies. However, the most important portion of the treatment plan is treating dust mites at home. Vacuuming and cleaning carpets once a week, dusting in combination with routine sweeping will eliminate allergy causing dust mite feces in the home. Cat owners are advised to wash all cat bedding and their own bedding if the feline sleeps in bed with their owners. The washing of bedding can take place once a week in combination with sweeping, dusting and vacuuming.
Recovery of Dust Mite Allergy in Cats
Felines generally respond very well to immunotherapy treatments, but in order to prevent a recurrence, pet owners must keep a clean home. Changing the air filters in your home heating and cooling system can greatly reduce dust mite allergens in the air. Pet owners can also wash their bedding with tea tree oil or steam clean their mattresses, as studies show these methods result in an even higher elimination rate than regular cleaning. There is also a varieties of hypoallergenic pillow cases and bedding available that are said to discourage dust mites.
Dust Mite Allergy Questions and Advice from Veterinary Professionals
Ozzy
moggy
13 Years
0 found helpful
Hi
My 13 yr old cat has a mite or flea allergy and has had swollen eyelids and itching around his eyes and ears. Scratching is causing bleeding and a lot of discomfort and he tries to use his paws to wash it away. I've so far spent over £200 at the vets and he's had 3 steroid injections, antibiotics and frequent anti flea treatments. I've tried combing him daily with a nit comb (avoiding sore areas), washing his face and applying pet tea tree cream for itchy skin. All to no avail. The steroids did clear his face up but the itching has come back again and I dont want him to take him back to the vets again. What else can I do?
We've spent over £1k diagnosing our cats allergies, and it's come down to dust mites, grass, wheat, soya bean and rice! We are getting a bespoke vaccination made up to target the dust and grass allergies; once you've done several blood screenings to narrow it down, your vet should be able to offer a similar (expensive) solution. It's £400 every 6 months for this treatment!
See a homeopathic vet - they can sort it
Add a comment to Ozzy's experience
Was this experience helpful?
Katie
Pretty Moggie
4 Years
0 found helpful
My cat is tearing her fur out - leaving open weeping sores about an inch or so across. The sores are only around her head and neck - where she cannot reach to clean herself. My vet prescribed six monthly steroid injections. They had absolutely no benefit at all. The symptoms only developed after having a litter of kittens and being spayed. What can I do?
Add a comment to Katie's experience
Was this experience helpful?
Tut
domestic short hair
7 Years
0 found helpful
Hi, Before I start in, : feedback is GREATLY welcome.

My girl Tut is seven years old and has had issues since 2015. Her symptoms are: a bald tummy patch, very itchy ears (often waxy), horrible teeth (a number of which have been reabsorbed and caused great pain) and lastly, a constant need to scratch herself. Two years ago she was put on Prednisone and a human allergy medicine called Zyrtec. The meds were prescribed as she tested positive for, among other things, "regular" dust mites. I am now pondering immunotherapy shots. My vet says the success rate is 66%. Has anyone tried to mitigate allergies this way? Thank you! M
Add a comment to Tut's experience
Was this experience helpful?
Molly
Long haired mog
10 Years
0 found helpful
My cat has itchy areas of scabby skin around her tail and back, eyes and tummy. This seems to have happened since we moved house and removed a disgusting old carpet that had failed rubber underneath which had become a mass of greenish fine dust. Since then ,we are dealing with the dust. Should it be a dust allergy, will the symptoms reduce as we get the house-dust to a minimum?
Add a comment to Molly's experience
Was this experience helpful?
Kira
Bengal
Six Years
0 found helpful
Has Symptoms
Itchy, fur pulling, bald patches
My cat is allergic to dust mite, tuna, white and beef. She was permanently itchy and used to get bald patches behind the ears, under her chin etc. She also had chin acne.

She is was blood tested so we know it is an accurate diagnosis and is now being successfully treated with homeopathy.

WARNING many vets will treat biting at the end of the tails and fur pulling in the same area as "anal gland" problems. It is a painful procedure to have them emptied and it is unlikely there is a problem at all, it is just part of the allergy issue.

Can't recommend you find a good homeopathic vet highly enough. Animals respond brilliantly with all kinds of issues.
Hi Kira, what kind of homeopathic treatment is your kitty undertaking? My cat has had a similar history and although his blood test didn't show an allergy to dust mites (but positive for beef and white fish), I feel that this is really the cause of his overgrooming. This has been ongoing for 3+ years and we have tried so many different treatments...!
Add a comment to Kira's experience
Was this experience helpful?
Freddie
Tuxedo
5 Years
2 found helpful
Hello, our cat has been tested for allergies and found to be allergic to two types of dust mite and one type of storage mite.

His condition (fur loss, sores) is being kept under control wqith steroid tablets but this is less than ideal long-term.

It has been suggested that there is an immunotherapy vaccine available for cats with this condition, but that it is experimental (unlike a similar treatment for dogs, which apparently is more proven).

Could you please advise of the approximate success rate for cat immunotherapy vaccinations for cats?

Are there any potentially harmful side effects?

Finally, could you please tell me the approximate cost of the vaccine?

Thank you in advance.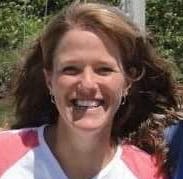 1611
Recommendations
Thank you for your email. If you are referring to immunotherapy injections or oral treatments to try and decrease the signs of atopy for Freddie, it is used in cats, but not as commonly as in dogs, as they don't tend so suffer from atopy as often as dogs do. In dogs, it helps with about 75% of dogs to decrease signs - I would imagine it would be a similar percentage in cats, but I'm not sure there are enough cats being treated to have a valid percentage. If Freddie is suffering from long term allergies, it would be worth trying to avoid steroids, I agree. There are similar side effects to any vaccination, and your veterinarian would probably want to monitor him in the hospital for the first few injections to make sure that he doesn't have any allergic reactions to the therapy. You would have to ask your veterinarian about the cost, as costs vary depending on the area that you live in. There is also a medication called Apoquel that might offer relief for him with fewer long term side effects than steroids - you can talk with your veterinarian about whether this might be an option for him based on his general health status. I hope that everything goes well for him.
Thank you for your swift response. I was indeed referring to the immunotherapy injections. I will mention the Apoquel, and see what the vet says – it was helpful to have this second opinion from you.

Thanks again and kind regards!
Add a comment to Freddie's experience
Was this experience helpful?
Lena
short haired
5 Years
-1 found helpful
My cat has sores around her neck where her collar would sit. We have changed her to a low Allegen food but the sores are still coming out. If she is having a dust mite allergy rather then food allergy how can I help her ?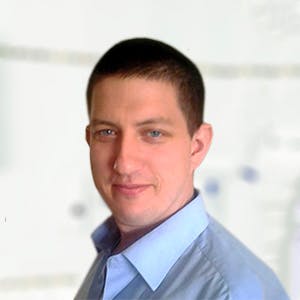 3320
Recommendations
It can take some time for an allergen to leave Lena's system, you should continue with the dietary change for a few weeks and monitor for improvement; you should also bathe any sores with a dilute antiseptic. If a food allergy (or any other allergy) is suspected, you should discuss allergy testing with your Veterinarian to identify the allergen faster. Regards Dr Callum Turner DVM
Add a comment to Lena's experience
Was this experience helpful?
Weasley
Maine Coon mix
1 Year
2 found helpful
Has Symptoms
Inflammation in face/mouth
Hi there. My cat has been diagnosed with eosinophilic granuloma complex (hopefully I'm spelling that right) and we've already done food trials and flea collar treatments to deal with his face inflammation. Is it possible that dust mites could be the underlying allergy? I have interior brick walls and I thought maybe this could be the cause. The next step for him at the vet is a medicine for his allergies which costs way too much. If I can isolate the cause of his allergy I could potentially save me and him a lot of trouble. His face is clear right now -vet gave him short term steroids. Are dust mites in the brick wall a potential cause?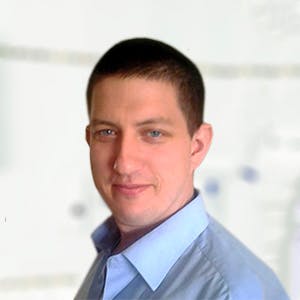 3320
Recommendations
Dust mites have been indicated as a cause in some literature but I cannot say whether this is the case here; one option is to move Weasley to someone else's home for a few weeks to see if there is any improvement in symptoms to isolate whether it is something in your home which is triggering this condition. Regards Dr Callum Turner DVM https://cms.evsrl.it/socspec/sitetailorcommon/showbinary.aspx?id=4773
Add a comment to Weasley's experience
Was this experience helpful?
Toby
tabby
2 Years
1 found helpful
Has Symptoms
brown/black build up in ear canal
Rubbing ears until they are raw
frantic grooming of the ears
Medication Used
Hills Diet Food And Skin Allergy
I have had Toby for a little over a year now, and he's always had problems with a specific and reoccurring ear infection. I have taken him to two different vets, and he has been incorrectly treated for ear mites between changing vets, and the only thing we've found so far is that it might be an allergy of some kind. I have changed his food to prescription Hills for food and skin allergies (with no extra snacks or scraps and sent in cultures on the gunk build-up and sent them to Iowa State University Vet Med with absolutely no luck. Do you think it could be dust mites, or another kind of air born allergy? Or is there something I'm missing?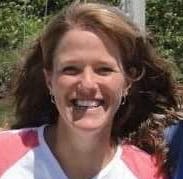 1611
Recommendations
That kind of itching would be unusual with an environmental allergy, if it is specific to Toby's ears. There are many medications that are available if environmental allergies are possible, and the food that he is on may take a few months to take effect.
Add a comment to Toby's experience
Was this experience helpful?
Freddie
Devon Rex
1 Year
0 found helpful
Hi,

I have a Devon Rex who was born with no fur, it's slowly growing crack but around his neck it hasn't grown. He's itching a lot around his neck & head leaving it red & sore.
Could he be allergic to dust mites?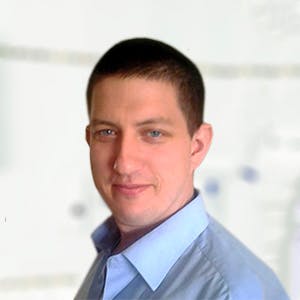 3320
Recommendations
Without examining Freddie I cannot say what the specific cause of the itching is, but you should visit your Veterinarian for an examination to check for infections, parasites or signs of other conditions which may be leading to itching or the formation of sores. Regards Dr Callum Turner DVM
Add a comment to Freddie's experience
Was this experience helpful?