Multiple Organ Dysfunction Syndrome in Cats
Multiple Organ Dysfunction Syndrome in Cats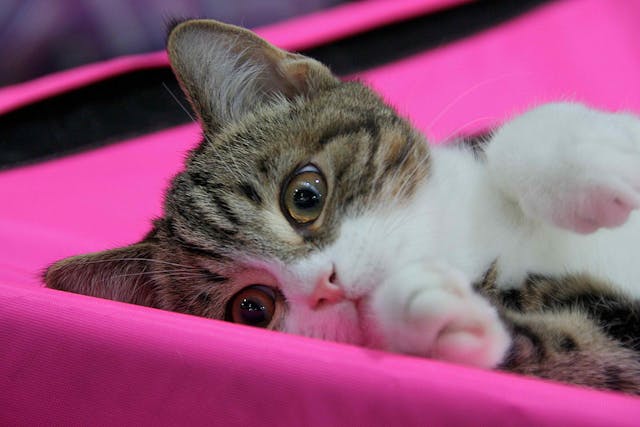 What is Multiple Organ Dysfunction Syndrome?
Multiple organ dysfunction syndrome (MODS) in cats is a complication or critical illnesses that are well-recognized as the failure of one or more organ systems. In felines, multiple organ dysfunction can affect the gastrointestinal and neurologic systems, and the blood, kidneys, liver, heart and lungs. The causes of MODS in cats are an endless list of systemic disease and infections that cause the organ to be damaged, resulting in failure. The symptoms your cat could display mimic clinical signs of other common feline diseases and could be any clinical sign from vomiting to a coma. Multiple organ dysfunction in cats is a fatal disease and it is vital your cat receives veterinary medical attention immediately. 
Multiple Organ Dysfunction Syndrome Average Cost
From 493 quotes ranging from $1,000 - $30,000
Get a free pet insurance quote in less than 60 seconds!
Easily compare quotes from the most trusted pet insurance companies in the United States.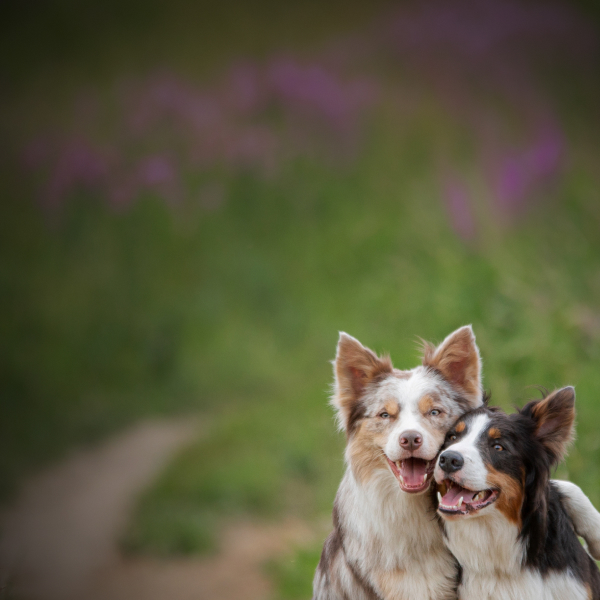 Symptoms of Multiple Organ Dysfunction Syndrome in Cats
The clinical signs a feline presents in the case of multiple organ dysfunction (MODS) in cats is associated with the specific organ affected. The symptoms your cat displays are associated with organ damage in the following systems: 
Gastrointestinal
Melena (black, tar-colored feces of digested blood. A sign of stomach bleeding) 
Diarrhea 
Hematemesis (blood in vomit) 
Vomiting
Neurologic 
Coagulation 
Gingival hemorrhage 
Epistaxis 
Petechia 
Ecchymoses 
Thrombocytopenia 
Decreased antithrombin 
Elevated D-Dimers
Elevated fibrin degradation 
Prolonged activated clotting time   
Activated partial thromboplastin time 
Prothrombin time 
Renal 
Proteinuria 
Glycosuria 
Renal tubular casts
Anuria 
Oliguria 
Hepatic 
Icterus
Hypoalbuminemia 
Decreased antithrombin 
Bilirubinuria 
Elevated total bilirubin 
Cardiac
Bradycardia
Tachycardia 
Pale mucous membranes
Hypotension 
Decreased cardiac output
Global hypothermia 
Peripheral hypothermia 
Pulse volume 
Arrhythmias 
Respiratory 
Cough 
Frothy, bloody pulmonary edema fluid
Cyanosis 
Pulmonary crackles
Orthopnea
Tachypnea
Causes of Multiple Organ Dysfunction Syndrome in Cats
Multiple organ dysfunction syndrome (MODS) in cats is the result of critical illness and the underlying cause of the condition varies according to the specific organ affected. In MODS, the cats hematological, hepatobiliary, gastrointestinal, respiratory, nervous, cardiovascular and renal systems are affected by different elements. 
Kidneys
Acute kidney injury 
Acute tubular necrosis 
Ischemia 
Antibiotic use 
Sepsis 
Pigment nephropathy (heat stroke/rhabdomyolysis) 
Respiratory System
Acute lung injury 
Acute respiratory distress syndrome 
Damage to the pulmonary endothelium 
Pulmonary contusion 
Damage to the alveoli 
Cytokine-mediated inflammation 
Noncardiogenic pulmonary edema 
Pulmonary capillary leak 
Gastrointestinal System
Bacterial infection 
Sepsis 
Endotoxemia 
Hypoperfusion of Splanchnic circulation 
Neurologic 
Neurologic deterioration 
Hypoglycemia 
Metabolic encephalopathy 
Microthrombosis 
Hypovolemia 
Hypotension 
Cardiovascular 
Cardiac failure
Pain
Hypovolemia 
Hypoxemia 
Acid disturbance 
Ectopy
Myocardial dysfunction 
Hypotension 
Circulating cytokines 
Systemic inflammation 
Hematologic 
Microvascular thrombosis 
DIC 
Endothelial damage 
Widespread inflammation 
Hepatic 
Encephalopathy 
Hypoglycemia 
Coagulopathy 
Hepatic failure 
Acute hepatocellular necrosis 
Endotoxin 
Ischemic injury 
Diagnosis of Multiple Organ Dysfunction Syndrome in Cats
The veterinarian's focus in diagnosing MODS in cats, is differentiating organ dysfunction from other critical illnesses. Identifying clinical and laboratory evidence of one or more dysfunctional organs can be obtained by performing the following diagnostic exams: 
Laboratory Testing
Thromboelastography 
Fibrinogen 
Coagulation profile (PT, aPTT) 
Urinalysis 
Blood gas analysis 
Serum biochemistry profile 
Complete blood cell count with platelet count
Imaging
Echocardiography 
Abdominal ultrasound
Abdominal radiographs 
Thoracic radiographs 
Other Diagnostic Tests  
Aerobic cultures (wounds, blood, peritoneal, urine) 
Electrocardiogram: used to identify cardiac arrhythmias  
Blood pressure: used to identify hypotension 
Pulse oximetry: used to identify hypoxemia 
Treatment of Multiple Organ Dysfunction Syndrome in Cats
The goal of treating MODS in cats is to identify the targeted organ and the underlying disease that is causing the organ to become dysfunctional. Your veterinarian will treat your cats multiple organ dysfunction depending on the organ affected. Possible treatment plans for feline MODS are listed below: 
Gastrointestinal
Feeding tube placement to start enteral feeding
Administration of prokinetics, antiemetics and gastroprotectants. 
Renal
Treat oliguria with mannitol or fenoldopam
Maintain renal perfusion  
Cardiovascular & Hematologic 
Anticoagulation therapy 
Blood and/or plasma transfusions
Use of a vasopressor or positive inotropes if refractory hypotension is found.
Respiratory
Positive pressure ventilation 
Supplemental oxygen therapy 
Worried about the cost of treating your pet's symptoms?
Pet Insurance covers the cost of many common pet health conditions. Prepare for the unexpected by getting a quote from top pet insurance providers.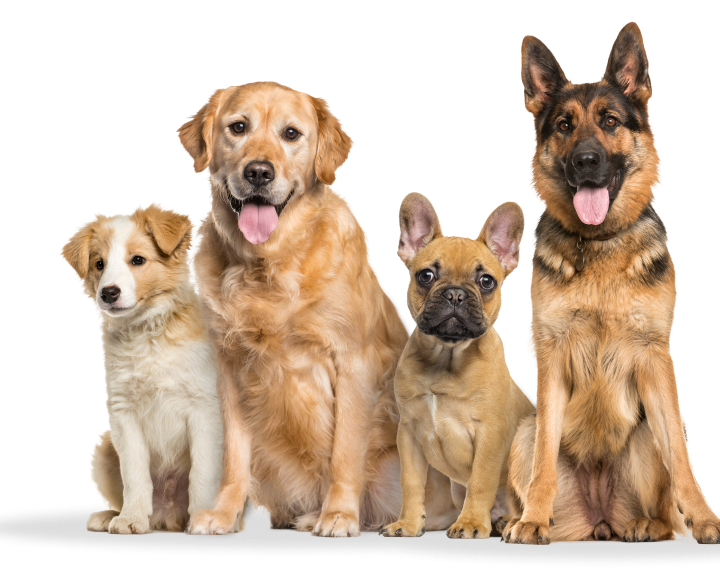 Recovery of Multiple Organ Dysfunction Syndrome in Cats
Multiple organ dysfunction in cats is a severe and complicated disease that has a poor to guarded outcome for cat owners. The mortality rate for felines is roughly 70 percent of all presented cases, as any patient diagnosed with MODS is in a critical state. Rapid treatment is vital in order to give the feline a positive chance for survival. Talk with your veterinarian about realistic expectations regarding risk factors associated with multiple organ dysfunction in cats. 
Multiple Organ Dysfunction Syndrome Average Cost
From 493 quotes ranging from $1,000 - $30,000
Top
Multiple Organ Dysfunction Syndrome Questions and Advice from Veterinary Professionals
DOMESTIC
Bootsie
15 Years
0 found this helpful
0 found this helpful
My pet has the following symptoms:
Not Eating, No Control Of Rear Legs
My baby boy (15yrs) wasn't himself beginning in Oct but I thought it could be that he knew I was leaving for 1.5 weeks for vacation when he saw my suitcase (I had 2 babysitters for him while I was gone). Before I adopted him he had the majority of his teeth removed. He was also diagnosed with a grade 2/6 heart murmur. When I got home from vacation I definitely noticed he wasn't good. His eating and water intake decreased. I took him to the vet (Nov 11) and she did blood work, urinalysis and a stool specimen. He was found to have an increase in white blood cells and he was dehydrated. His BUN was 32 and Glucose was 202 -everything else was normal. They gave him a Convenia injection and Subcutaneous Fluid Therapy and I took him home vowing to get him to eat and drink. I tried giving him all kinds of food (tuna, chicken, etc) but he still didn't want to eat much and his balance was a huge concern with me so 4 days later I took him to another vet. They reviewed his blood work and other than going through an ultrasound, the diagnosis was dehydration, bacteruria, mild hyperglycemia without glucosuria and murmur. This vet gave me Mirtazapine (food stimulant) and Gabapentin Capsules for pain. The first night I gave him the entire pill and he was flopping all over the place so I realized a whole pill wasn't a good amount for him so I'd give him just a tiny bit and he wanted to eat. He wanted whatever I was eating but he just didn't seem interested in more than "picking at" his food. He was drinking water but not like he used to - he was a huge water drinker and diabetes was ruled out last year. As the days went by he was getting weaker and weaker. He'd still get on my bed and sleep with me, he'd get up on the back of the couch and chairs but he wasn't able to control his rear legs. They would come out from underneath him. On Nov 30th I noticed how yellow the inside of his ears were (his nose and mouth was yellowish but I thought it was the dye from the cat food) and then I looked at his paw pads and his eyes and realized he was extremely jaundiced. I called the vet and made an appt. At that point he just looked tired and worn and I realized he wasn't going to get any better. Still to this day, I have no idea what the main issue was, but I've to realize the lack of eating led to the liver issue. Now I'm questioning if the Pure Silicone I sprayed on the inside of his litter box (twice) to keep the litter from sticking to the side of the box had something to do with his demise. I didn't do it while he was around but did it get on the litter and then through his skin? Was those two times enough to cause this? I'm beating myself up thinking his demise was my fault.
Multiple Organ Dysfunction Syndrome Average Cost
From 493 quotes ranging from $1,000 - $30,000
Get a free pet insurance quote in less than 60 seconds!
Easily compare quotes from the most trusted pet insurance companies in the United States.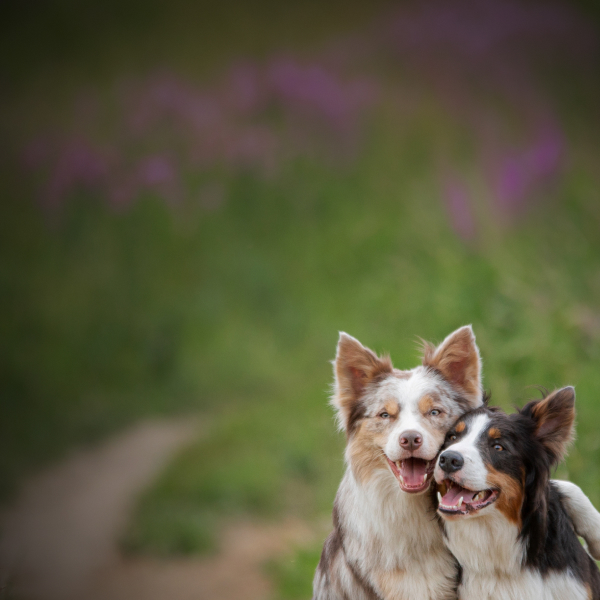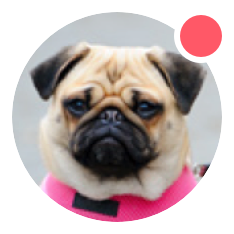 Need pet insurance?