What are Brain Tumors?
Tumors are a collection of cells that grow in an abnormal way. Veterinarians place brain tumors into two different categories. If a tumor originates in the cat's brain and its membranes, it is known as a primary tumor. Tumors that begin elsewhere in the body and spread to the brain are known as secondary tumors.
Cats can develop medical conditions similar to humans. While most cats are generally healthy, there are some conditions that can pose a threat to their health. Brain tumors are such a condition. While this type of cancer is more common in dogs than cats, cats can still develop tumors that can be cancerous.
Symptoms of Brain Tumors in Cats
Cats that develop brain tumors can exhibit a variety of symptoms. Below are some of the most common symptoms seen in domestic cats:
Sudden onset of seizures
Head tilt
Pacing
Circling or chasing the tail
Increased or diminished hunger
Increased or diminished thirst
Pressing the head into the floor or furniture
Decreased sensation on one side of the body
Diminished vision
Staggering
Drunk appearance
Vomiting
Problems swallowing
Tremors
Swaying of the body
Inability to move the eyes
Increased vocal sounds
Causes of Brain Tumors in Cats
While some brain tumors occur with no known cause, veterinarians believe there are certain factors that place cats at an increased risk of developing them. Some conditions that are believed to contribute to brain tumors include:
Genetics
Diet
Environmental factors
Chemical exposure
Taking certain medications
Diagnosis of Brain Tumors in Cats
In order to diagnose brain tumors in cats, doctors take a detailed history from the cat's owner. This questionnaire includes information such as unusual birth history, pre-existing conditions and when symptoms first appeared. After taking a medical history, the doctor will examine the cat thoroughly. He will observe the cat's gait, demeanor and motor skills. Most veterinarians suspect brain tumors in cats over five years of age if they exhibit neurological symptoms.
A sample of blood will be taken from the cat and examined for any abnormalities. Routine tests such as a biochemical profile and a CBC, or complete blood count, are performed. A urinalysis will also be performed and examined. Doctors typically take an X-ray of the head to see if a tumor is visible. However, many tumors are difficult to see on routine X-ray films. Additional images may be taken of the chest and abdomen to see if cancer has spread to any vital organs. If additional images of the brain are necessary, doctors may order an MRI or CT scan to help confirm the diagnosis. Doctors often perform a biopsy of the tumor if possible to determine if it is malignant.
Treatment of Brain Tumors in Cats
The treatment recommended for brain tumors in cats depends on several factors, such as the location and type of the tumor. If the veterinarian feels the tumor can be successfully removed, he may perform surgery. Meningiomas are the easiest type of tumor to remove and typically offer the best outcome for the pet. Gliomas are the most problematic, because they often lie deep within the tissues of the brain.
Radiation and chemotherapy can also be performed in an attempt to treat brain tumors in pets. Again, the type of tumor dictates the outcome of the treatment. Typically, cats that have advanced symptoms will not have as favorable an outcome as those who just began exhibiting symptoms. Larger tumors also have a reduced success rate. In cats that are very ill, doctors may opt to use palliative care to keep the symptoms under control. This may include medications to control seizures or administering steroids. Palliative care does not provide a cure, it merely keeps the cat comfortable and gives him time with his owners.
Recovery of Brain Tumors in Cats
The recovery of this condition depends on the placement of the tumor, the health of the cat and whether it is benign or malignant. If caught early and the cat is young, treatment may have a favorable outcome. Cats that are older or in poor health, often do not recover as well from this type of condition. In some cases, veterinarians may recommend euthanasia as the most humane way to treat very sick animals. While this is not the desired outcome, it keeps owners from watching their beloved pet suffer from an incurable condition.
Brain Tumors Questions and Advice from Veterinary Professionals
Baby Cat
Domestic short hair
15 Years
0 found helpful
My cat Pumpkin had chronic eye infections for years. After tons of triple antibiotic ointment, we did surgery to take out her eye. At that time the vet found a tumor. They removed it but it grew back quickly. Fast forward 10 plus years. Pumpkins daughter had what appeared to be a scratch on her eye. The vet prescribed triple antibiotic ointment. After about six months, she now has many of the same symptoms as her mother. Her eye is almost always goopy, she holds it part way closed, she has lost her hearing, she howls sometimes, she is aggressive to the other cats, more needy for attention than she used to be, she sneezes and coughs like her mother. My vet agrees that the daughter probably has the same type of tumor as the mother did.
Add a comment to Baby Cat's experience
Was this experience helpful?
Puma
Simease
9 Years
1 found helpful
Has Symptoms
Lack of sensation on right side
My wife and I were having a New Years party on Dec. 31st and had our two cats and their litter/food/water in our room with the door closed. We checked on them at one point and noticed that one of them was circling counter clockwise. We tried to settle her down into a comfy place for her to sleep, and assumed the strange behaviour was due to stress from the music/sounds of guests. After our guests left, we opened our door and let the cats roam the house. The next morning (Jan. 1) we found our cat hiding downstairs, acting lethargic, and still circling. She was only looking to her left, even when resting. We monitored her condition all day and planned to bring her to the vet on Jan. 2 when it opened. However as we were going to bed the night of Jan. 1, we noticed she was extremely lethargic and wouldn't lift her head when scratched. We called the on-call vet who ran a physical and noted abnormal reactions on the right side of her face and said she had vestibular disease. She was still eating/drinking, but doing so sloppily (dropping food/splashing water). The next day (Jan. 2),we brought her back to the vet for a second assessment and blood work. The blood work came back relatively normal. The conclusion from the vet was that the likely cause of her symptoms was a tumor in her left forebrain due to the counter clockwise circling, a loss of functionality in her front right arm, loss of motor function with tounge/jaw, normal white blood cell count (ruling out infection), and normal platelet size (ruling out stroke). MRI imaging is not available in our area (closest is 2 hours away); for this reason and the large expense we have opted to not pursue diagnostics/treatment. We are currently giving her steroids/anti-inflammatories once a day with the hope of shrinking the size to reduce her symptoms. It has been 3 days of steroids and we are seeing some minor improvements (increased energy, particularly in the morning; improved pupil response, slightly better control/balance, slightly less head tilt). However, as we digest the fact that she has a brain tumor, she could be in pain, and the symptoms will resurface at some point (potentially when we are away from home) we are very much struggling with how to proceed.
Add a comment to Puma's experience
Was this experience helpful?
Dojiee
Bermese
11 Years
0 found helpful
Has Symptoms
Staggering drunk apparance
Pressing the head into the floor
My cat is still currently fighting a tumor. We think it is in his brain but we still don't know. I have been feeding him water thru a syringe and then taking him to the litter box and then if he seems like he is feeling good enough I give him food then he goes back to sleep. the Symptoms he has are: Head tilt, Increased vocal sounds, Diminished Hunger, Diminished drinking, Pressing the head into the floor, he had Decreased sensation on one side of the body, Diminished vision, Staggering Drunk appearance, Problems swallowing, a bit of Vomiting problems.
Thank you for that information.I read that a cat 'smiling' means they probably have a brain tumor, is this true
Add a comment to Dojiee's experience
Was this experience helpful?
Gary
tabby
2 Years
1 found helpful
My two and a half year old tabby cat, Gary, started having seizures about 4 months ago. He was a loving and very affectionate cat until the seizures begin. He started with abrupt circling then would fall over chomping and urinating while having the seizure. His demeanor changed all together. He didn't recognize me and run from me when I would go pick him up. He would come to me and sit with me on the couch but now he acts like he doesn't even know who I am. I have been giving him phenobarbital but the medicine doesn't help at all. He's still having an average of 3 seizures a day
Add a comment to Gary's experience
Was this experience helpful?
Mia
Muted Tabby
6 Years
0 found helpful
My 6 year old cat, Mia, has a lump on her head. She has one eye that will no longer open due to presure of lump and hard to breathe out of one side of her nose. She is spending a lot of time sleeping and has twitching moments where she seems very uncomfortable.
The vet said they could do a skull xray but it would only confirm and not help her. Unless we have thousands to spend on surgeries and treatments we should just keep her comfortable.
This all started with one eye looking infected. We started antibiotic ointment and a week later the lump on her head over the eye looked swollen. Now it is a defined lump and eye is still shut.
She spends most of her time on top of a loft bed or on top of her cat tree. I think this is so she is out of reach.
From time to time she will become affectionate and purr up a storm but for most part is staying very gentle and quiet.
How long can a cat survive with a growth like this and when will we know it is time?
I have a 15 yr old, he has same symptoms plus constant sinusitis on the right side. My Dr says it's not a good sign. Says to keep him comfortable and truly think it through if wanting to move forward. Suggests to just keep him comfortable until the time he needs a proper good bye. Give lots of love and comfort.
Add a comment to Mia's experience
Was this experience helpful?
Hope
Unknown
13 Years
1 found helpful
My mother's cat has just been diagnosed with a possible barin tumor pressing against his spinal cord. He can barely move and his head is constantly tilted. We are considering euthanasia because he's an old cat and we don't want him to suffer. He's very tired.
Add a comment to Hope's experience
Was this experience helpful?
Violet
Domestic long hair cat
18 Years
0 found helpful
Violet, 18 y/o female spayed cat was diagnosed as having a stroke on March 28 with symptoms including vomiting, head press into my hand and falling to the right, ataxic gait, very warm to touch, lethargic, peeing outside litter box. She was given an IV of Dexamethasone and antibiotics. Days later, symptoms appeared including circling, missing litter box, falling off bed. Given Prednisone. Worked for a week, then symptoms returned. Given shot of Dexamethasone and Depo-Medrol. Worked for a week except she had a hard time keeping food in mouth then, symptoms returned. Now on prednisone I had left x 2 days, symptoms 50% better. Sees neurologist Wednesday. If it is a tumor, what happens next?
Add a comment to Violet's experience
Was this experience helpful?
Blackie
mixed
16 Years
0 found helpful
My 16 year old cat has started having seizures. The first occured not long after having a benign tumour removed above her left eye.It seems a repetitive sound like starting the gas heater sets them off. I cant afford expensive vet bills and had saved for the op to have tumour removed.She seems after the seizures stop just a little unsure of her surroundings. If I try to pet her as she comes out of them she hisses at me. She is normally very sooky. How long do cats live after seizures and does she feel pain when they are happening.
Add a comment to Blackie's experience
Was this experience helpful?
Buster
Persain/Main Coon
16 Years
1 found helpful
Has Symptoms
Back legs are not working
two back legs are not working
Not going to the bathroom
We are unsure if our cat has a brain tumor but after looking at this I think he might he is 16 years old and has outlived the average cats lifespan. We noticed something when he would not eat or drink and was sitting on the couch staring at the back of it like a statue. Now again I know that he is 16 and has had an amazing life even though there are cures we do not want to risk him going through surgery and dying there or not have enough time. We do not know what to do and do not have 15,000 dollars to complete this surgery.
Add a comment to Buster's experience
Was this experience helpful?
Minnie
tabby
12 Years
3 found helpful
3 months ago we believe our 12 year old cat had a stroke. When we found her the morning of the stroke we found her in a closet, and she didn't move, eat, meow, go to the bathroom for almost a day. It was very unlike her as she is an extremely active high energy cat who always wants to be with us and go outside. We took her to the vet and they agreed it was either a stroke or a brain tumour. She couldn't walk properly and did constant circles.At first they thought she had vertigo but we discovered later it was much more. All her tests came back fine. She remained immobile, not eating or drinking and just lay down in one position staring at a wall. She stayed at the vet for a few days and got fluids and a cortisone shot. When we got her home she could not walk at all, only one of her legs worked.We had to syringe feed her, she lost a ton of weight. It was a tough two months. She slowly recovered and began walking a few steps, but could only turn left and did constant circles. She began eating and drinking on her own after about a month and started using the litter again. Within two months she was fully walking, doing the stairs and going outside again. She still stumbles slightly when she walks and falls over occasionally, and circles left a lot. She wasn't 100% back to normal but we were ecstatic she was functioning like her old self again. Fast forward a few weeks and we are getting really concerned again. She constantly meows but it is a new meow we've never heard before. She follows us every second meowing and doing circles almost constantly. She is eating a lot. She doesn't lay still for very long and has begun sitting on our chest/head and putting her face directly against ours when we're lying down. At night she usually sleeps in our bed but has been waking up literally every 15 minutes between 6-8am, jumping off the bed then meowing non-stop til we pick her up and put her back on the bed, then jumps off and does the same thing for 2 straight hours. She doesn't know what she wants to do and just circles and walks around meowing. She is still doing all her normal functions (eating, pooping, playing) and doesn't seem to be in pain at all but we are very worried.
Hi Minnie!

So sorry to hear of your kitty's issues. This sounds like perhaps it could be kitty dementia. Our kitty had increased vocalization and cried all night when we left to sleep in our bed. He wanted more attention than ever before. We read the symptoms of the kitty dimentia and tried Senilife. It's for dogs but cats can take it. We give him half a capsule in the evening with this good. It took about 3-4 weeks and now he's so much better. He doesn't cry at night at all and is playing again. I would definitely try it and see if it helps.
Add a comment to Minnie's experience
Was this experience helpful?
FatChance
tabby
1 Year
1 found helpful
My baby FatChance had his first seizure at 6months old. His back legs have always been kinda weird and i always tease him about being so clumbsy he can fall off the floor. As time went on he got to be 1 year old and the seizures are worse now. For a few months he would have 1 or 2 a day about 10months old he was haveing up to 8 a day. By 1 he was having a seizure every 3 hours on average. Also his personality fully changed. He went from a bottle fed mommas cuddle bug who always slept with me to where just walking past him your likely getting your ankle cut. He hisses and growls something new for my FatChance. He also seems to need glasses. He swats at things 3 feet away as if he is gonna hit them. He became almost autistic. Looking through ypu rather than making eye contact. All blood test and urine test are negative. I even tried gluten free diet. Organic diet everything possibly or even thought to help seizures in cats with 0 results. Calming collars and seizure drops and everything inbetween and nothing even helped. Finally phenobarbital 2 mg every 12 hours and he has only had 2 seizures since and both times his meds had been forgotten or wrongly administered by someone. As long as he gets them in full on time or within the hour hes doing great.
Add a comment to FatChance's experience
Was this experience helpful?
Max
Tuxedo cat
13 Years
1 found helpful
This past summer I took my cat to the vet because he wasn't acting himself. He was hiding a lot in my closet. The vet did tons of tests and said he was completely fine. Fast forward a few months and he started stumbling when he walked. I knew something was for sure wrong when he tried to jump on the couch and fell. The vet said it was vestibular disease and gave him steroids. This helped a while but he "crashed" this week. Back to the vet. This time we did an MRI (yesterday). It showed a very large meningioma. Since there are no veterinarians near here that do brain surgery we decided on palliative care. We are giving steroids twice a day to try to keep the swelling down and make him feel better. I pray he can have a good quality of life for some time.
We are taking a very similar course of action. How long has Max been on the steroids and are they still working?
Add a comment to Max's experience
Was this experience helpful?
Sir
Bombay
14 Years
1 found helpful
Sir is at least 14 years old, if not 16 (I adopted him as an "adult" rescue). About a month ago he had 2 seizures, and then a third a month after. I had blood work done after the first seizure, and everything came up fine, as well as some basic neurological tests, all good. Unfortunately a CT/MRI is not financially feasible for me, nor is a spinal tap, or brain surgery. About a week ago his appetite severely decreased, and all he would eat is greenies treats, one slurp of wet food, and maybe a bite of dry food. I took him back to the vet, after a few days of this. and he is now taking Mirataz which has helped a little with the eatting. He now will eat a little, walk away, come back, eat a little, etc. It often seems like he can't recognize the food as edible. He did eat most of a can of a high calorie recovery cat food, which was promising, but he won't eat any of his normal dry cat food at all. However, he will eat a little bit of dry friskeys cat food, which I bought (knowing its kinda "junk food") because i thought it would be closer in taste/smell to the cat treats, as opposed to his normal 100% meat dry food.

I also got a prescription for Zonisamide for the seizures from the vet, which I'm hesitant to start until he is eating normally again. But this is because I did too much research and read that a side effect could be loss of appetite, I know I should trust my vet.

He is still very affectionate, and active, and the vet didn't observe any signs of discomfort or pain. He still jumps up on the bed and couch, love to snuggle, and has no trouble walking. Though, he has been walking between rooms a bit more than usual. He also has had about a day a week where he just hides all day.

The vet said I should take him back in the next few days if he still isn't eatting enough. Which i will, if needed.

My next step is to get more of the high-calorie cat food, to try and get him as much nourishment as possible.

I'm aware he is an old cat, and probably approaching his last days. I just want to make sure I'm doing everything I can to keep his quality of life as high as possible, so he can pass peacefully and naturally when it's time. Any advice or suggestions on how to provide him with food or supplements that he will eat would be appreciated.
Very trying experiences; sounds very similar to our Mrs. Magoo.
Is your Sir still with you?

We just witnessed our 13+ year old have a seizure for the first time tonight and shortly after we got to vet emergency, she had a second. Now she is staying for overnight care and 24 hr observation in an attempt to get them under control.

We're hoping for the best - but fear the worst.

Your story - at least brought us a little hope of having her home again.

It was all very abrupt. Though she seemed and acted normal again, all the way to the ER, we didn't even get to pet her good bye - as they took her right back. By the time we saw the Dr - she'd had her second and sedated her already.

Hope you're doing ok.
Add a comment to Sir's experience
Was this experience helpful?
Natasha
dsh
13 Years
2 found helpful
My 13yr DSH cat attacked my 90lb dog. Last month, the cat ate some of my little dog's food. The 90lb dog is part of a herding breed so protective of the little dog & she & the cat got into a fight. The next day the cat was making growling noises, actively stalking the 90lb dog & attacking the 90lb dog. After a stay in the emergency clinic & $1500, it was decided the cat had subdural emphysema (air) & went home with meds. Now, every time we leave the house the cat & dog get locked up in separate rooms. This weekend, the cat attacked the dog on several occasions & growled at her but it wasn't constant. The cat would smell the dog, walk up to her, around her & be fine. They even slept on the sofa together at one point. But then an hour later the cat would be growling & going after the dog. Yesterday, the cat bit through my husband's thumb as he was breaking up the attack. The cat is self feeding but we haven't noticed any change in her water or food habits. The cat doesn't growl at me, my husband or the little dog. The cat has been pacing but not in a circle,more like stalking, looking for something, no seizures, no head pressing & she only stumbled the one time we gave her gabipentin, no head tilt. Our family vet says initial x-rays don't show any air in the cat this time.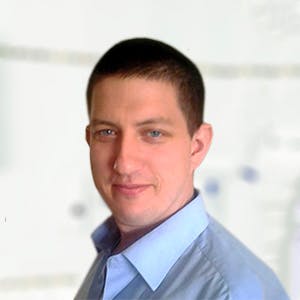 3320
Recommendations
This is unusual for a cat to be actively stalking a 90lb dog which an hour earlier were curled up together resting; it is possible that there something going on with the brain whether it is a tumour, swelling or bleeding which is leading to these symptoms. I don't have any real useful advice apart from having a CT or MRI scan done of Natasha's brain to look for any anomalies; the first fight may have caused some injury to Natasha's brain which may be leading to these changes in behaviour. Regards Dr Callum Turner DVM
Add a comment to Natasha's experience
Was this experience helpful?
Tigger
Tabby
18 Years
2 found helpful
I believe my 18 year old short haired male cat might have a brain tumor. A while back he had what seemed to be a seizure, lasted about a minute and a half long, uncontrollable shaking. Afterward he ate a large amount of food, contrary to how he wasn't eating very well. He has lost a lot of weight, and I believe he is blind in one eye or partially blind in both. He stumbles, scared to go outside even though he used to love it, he meows extremely loud a few times a day. He also started sneezing very green boogers that are long and his nose is also runny. Sometimes there is a tiny amount of blood in the boogers coming out of his nose. I cannot afford to take him in to get checked. What can I do to help him? Is there anywere I can bring him where they will verify that he has a brain tumor for less than $30? Can the humane society check him for free?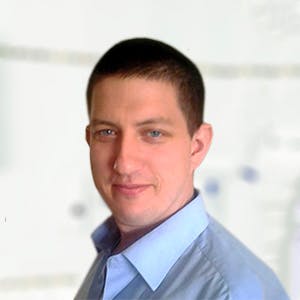 3320
Recommendations
Unfortunately I cannot think of anywhere that would be able to confirm a brain tumour diagnosis for less than $30; a standard consultation with no tests is $50 or more. The symptoms you are describing may be caused by a brain tumour, poisoning, head trauma, liver or kidney disease. Blood tests would be recommended in a cat Tigger's age as well; call the Humane Society and Charity Clinics in your area to see if they are able to help you. Regards Dr Callum Turner DVM
Add a comment to Tigger's experience
Was this experience helpful?
Rain
Calico
10 Years
2 found helpful
My cat rain has been sneesing long green mucas that has blood mixed in it at times. He has trouble breathing due to a injury as a kitten he is 10 years old now. Ive taken him to the vet they did blood work came back normal they put him on antibiotics and an anti fungal. The anti fungal did not work but the antibiotics started to. My vet says he most likly has a tumor or cancer but csn not do futher testing to find out as he does not havetheh right equipment and it would cost thousands of dollars to get these test done. My cat acts normal just sneezing alot and sleeping alot more. I cant figire out if he is in pain or not and i dont want to have to put him doen prematurely. Help please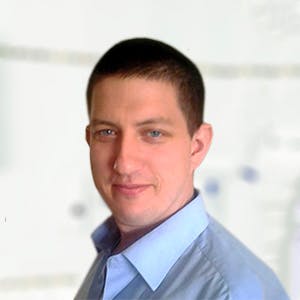 3320
Recommendations
Without examining Rain I cannot start to confirm whether or not there may be a tumour present; however if your Veterinarian doesn't have certain equipment it may be worth visiting another Veterinarian just for a more in depth examination to see if you can get more information on the issue. Pain is hard to determine in cats since they are stoic by nature and hide it well; however, generally when they are in pain you may see behavioural changes including distancing from yourself and spending a lot of time hiding. Regards Dr Callum Turner DVM
Add a comment to Rain's experience
Was this experience helpful?
Sam
domestic short hair
1 Year
1 found helpful
My daughter's cat suddenly began losing his balance n his hind legs also became weak back in Feb. He couldn't stand or walk. The vet couldn't find any explanation after bloodwork, xrays, and an exam. He was given a steroid shot and antibiotics incase he had gotten inured or there was something not showing up. He improved. Then soon as the antibiotics wore off, he got sick again but worse. This time he couldn't hold his head up, it dropped to one side and his head shook, almost like Parkinson's. We rushed him back to the vet and he wasn't doing well. To be honest, I didn't think he was going to make it. By the way, he was barely a year old at this time. Again, the vet ran tests, completed xrays, found no explanation. Gave him another steroid shot, gave him iv fluids, gave him an antibiotic shot this time and bam, before we left he was up n walking around, little drunk walk, but up and moving. It made no sense to anyone. It is now July and he has done fairly well. Still has the head tilt n shake, and from time to time his back legs randomly give out on him. Now today out of nowhere, he has had 2 seizures. I don't have $2,000 for a spinal tap 😢. Vet says that is next step to figure out what is going on. Are there any other ideas/options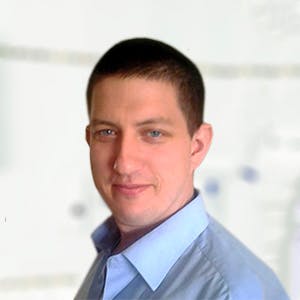 3320
Recommendations
In cases like this where all other tests have come back normal, a spinal tap or MRI would be the next logical steps; a spinal tap would show whether there are any cells or inflammatory processes or infections which may be causing these symptoms. It can be very difficult to get a diagnosis since any diagnostic test would cost well over a $1,000. Regards Dr Callum Turner DVM
Add a comment to Sam's experience
Was this experience helpful?
Cracker
short hair
15 Years
0 found helpful
Has Symptoms
Dialated eyes, occasional circling
Dialated eyes, circular walk, separ
Last fall my cat started vocalizing more and "demanding" us to pay attention to her. We took her to the vet and they did a urinalysis and checked her out and said she was getting older (she's 15) & sometimes older cats start behaving differently. In December when traveling for the holiday, she got very upset in her cage, crying to get out and then threw up and peed in her cage, which she has never done. When we returned in early January, I noticed her eyes were very dialated. She has always acted somewhat skiddish around other people and noises....so i took her to the vet again. The vet said she could still see and again told me that her age would start affecting some of her behavior and also could affect her eyes. They did xrays and bloodwork and all came out fine but they thought possibly she was hypertensive so put her on a low dose of BP medicine. I ended up taking her back to the vet in March because I saw her struggling to eat her dry food...she had lost most of her teeth early on and we had her mouth checked several times and her gums were healthy. This time they were bleading some...her tongue had been sticking far out while she struggled to chew. The vet gave her an anti-inflammatory shot and she came home and ate a whole plateful. The vet wasn't sure that she might have some arthritis causing discomfort also. The shot obviously helped but were not advised to change anything since her mouth healed and she was eating better. Shortly after that we noticed she was getting constipated so gave her pumpkin food a couple times a day. We had to travel to our other home for the summer so had her get checked at the vet prior to travel to get her something to help her stay calm. They gave her gabapentin which she did fairly well on. 3 wks after arriving at our other home, she got constipated again, and slowed down om eating and drinking because of it. I took her to the vet here and they ran all sorts of tests, blood, Cray, sonogram and now believe she has a braim tumor....we are devastated. They did an enema before doing testing and she was fine and started eating better, they gave her a new high fiber food. They have us a steroid to give her and after 3 days, I do see her eyes looking a little better but otherwise, she is her normal self...she's loving, sweet...she purrs...she's eating and drinking and going to the bathroom. After all tests ruled out everything they asked me if there was anything else I could tell them...first, was that a yr ago she was put on a new flea med (Revolution)..which I will never give her again..June was her last dose since it could have contributed to this, and that a couple times over the past 6 mos I saw her walk in a circles twice....but this only happened a couple times...it is not regular...and she has walked in a circle for me to pet her back since she was a kitten (we have had her since she was 3 mos.) They told me if the steroids helped then she has a brain tumor. This Tuesday we are off to a Neuro consult to see about possibly doing an MRI. Until this whole thing started, she was a super healthy cat...and all indications Dr her tests show her as being very healthy. About 12 yrs ago she had 1 crystal in her urine and was on food for that. Could the Revolution have caused this? & Most importantly, have we waited too long for her to possibly get treatment since it all started last fall and they are just telling me this now?? And how much will her age (15) factor in to her getting an MRI and possibly needing surgery, chemo or radiation? We are so sick about all of this...she is a part of our family and we cannot handle losing her...she still loves us and seems happy with us. She does seem to get depressed when we leave her...go to work or out for the day and she gets a scared when she thinks we will put her in the car. I have to drive her 3 hours to the neurosurgeon and I am just hoping they find out the vet here was wrong but I am seeing things online to make me think they are right. I am holding out hope that they can help her and she will be with us alot longer. Please give me any insight you can so that we may have some hope.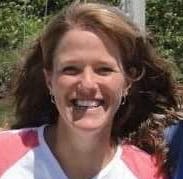 1611
Recommendations
I think that it is unlikely that the Revolution caused these signs to start, and that that timing was coincidental... I do think that things start to happen as cats get older, and Cracker may be starting to show signs of things that need treatment. With her behavior, it is possible that she has a brain tumor, and the MRI will give you a better idea as to whether surgery is an option, if that is something that you want to put your elderly cat through, or if there are other options, as many animals do respond quite well to steroids and that may be an alternative for her. I hope that everything goes well for Cracker.
My cat was diagnosed with a terminal brain tumor last week, and I've been giving him revolution also for the first time the last two months. He was completely healthy before and I noticed that it wasn't really working but gave it another try a month later and within a couple days he was in a very bad state. I wish I had seen this sooner because this makes me very concerned.
It is quite interesting you mentioned flea medication. Within the last 2 months I had given my 8 yr old big boy (17 lbs) frontline for the first time. He is an indoor cat 90% of the time, but I do allow him outside supervised if I am out in the backyard. Wanted to prevent any fleas and ticks just in case those 20 mins a week he was outside, caused any critter hitchhikers.. Well after about a week from putting the frontline on him he became very lethargic, his vision seemed off and he was not himself. Two months later and now his vision is clearly not as reactive to light and he is circling like crazy, never before. I truly believe i poisoned him with that freaking frontline. I feel awful and I cannot stress to other pet parents to stay away from those medications
Add a comment to Cracker's experience
Was this experience helpful?
Leo
Tabby Cat
13 Years
1 found helpful
What are ways to know if your cat is in pain? I was told when they don't eat/drink for a few days on end then you know its time.. but what else? I want to make sure when we say goodbye, he would probably agree if that makes sense? I want to know when he is suffering, basically.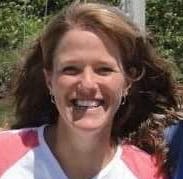 1611
Recommendations
Without being able to assess or examine Leo, I can't comment on whether he is in pain, but I do understand your concern. We never want out pets to suffer. If he is not eating or drinking, it may be a sign that he is painful, and it would be a good idea to have him examined by your veterinarian, as they will be able to look at him and give you their honest opinion. I hope that everything goes well for him.
Add a comment to Leo's experience
Was this experience helpful?
Jon Snow
Snowshoe Siamese
3 Years
1 found helpful
My cat has recently started having seizures. We immediately went to the vet and they are running a full blood pan on viral diseases. He is showing signs of feline leukemia but also showing signs of a brain tumor, He is usually very disoriented and has been losing weight rapidly and drinking more water than usual. His seizures last from 1-3 minutes and have progressively been getting worse. My instinct is telling me it's leukemia, but could it possibly be a brain tumor?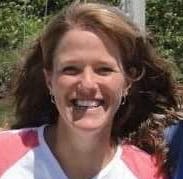 1611
Recommendations
Thank you for your email. He is young to have a brain tumor, but it isn't impossible. You'll know more once you get the test results back. I hope that he recovers from this sad problem.
Add a comment to Jon Snow's experience
Was this experience helpful?
Andy
Persian
12 Years
0 found helpful
Has Symptoms
Blind, staggering, falling over
My 11 year old Persian likely has a brain tumor. Over about a 3 week span, it appears he's gone completely blind. His eyes are working, but he can't see. He sneezes, staggers, and misses jumps. He trips on things and runs into things. All f his blood work was gone and his X-ray looked good. When I initially took him to the vet, his eyes were not dialating the same in sunlight. The vet saw something in his eye and flushed it out. The pupils went back to normal, but it still didn't get better. He seemed to lose vision every day. They confirmed the initial eye issue he went in for 3 weeks ago was likely an injury from the blindness he has begun suffering, not vice versa. If they can and I opt for surgery, will his quality of life be worthwhile? Will he still stagger, sway and lose balance or will he regain mobility? I'm afraid he will hurt himself jumping and falling. Tough choices ahead either way. Thank you for helping me make a more informed choice for me sweet pet.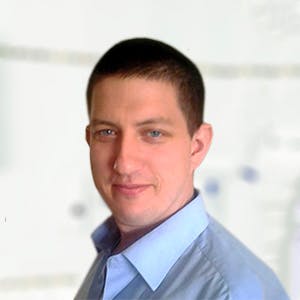 3320
Recommendations
If Andy has a brain tumour, surgery may be restrictive in efficacy and may not be feasible depending on the location of the suspected tumour; I would suggest having a CT or MRI performed to determine whether there is a tumour present or not. As for quality of life, recovery from this type of surgery may be long and unrewarding and without knowing any specific details I cannot give you an informed answer. If you are having thoughts, I would suggest visiting another Veterinarian in your area for a second opinion. Regards Dr Callum Turner DVM www.vin.com/apputil/content/defaultadv1.aspx?id=3846243&pid=11147
Add a comment to Andy's experience
Was this experience helpful?
Jay Climes
Domestic shorthair
5 Years
0 found helpful
I recently noticed that my cat has not been eating or talking and he was looking lethargic. I took him to the animal hospital and the vet said he didn't seem to have any serious disease. After going home, he still was not eating and last night he fainted. We rushed him to the emergency room and they gave him some fluids and sent him home. After coming home from the hospital, he was looking confused by his surroundings, collapse a few times and he wasn't responding to his name. I went back to the hospital and they said it is possible that he could have a tumor. He is only 5 years old can it really be a tumor? And could it be something else?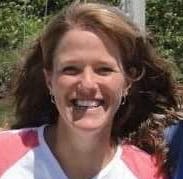 1611
Recommendations
Thank you for your email. Unfortunately, without examining Jay Climes, it is difficult for me to comment on what might be going on with him. He seems to need further testing to find out what is going on with him. I'm not sure when they thought he might have a tumor, where that tumor might be? He is quite young to have a tumor, although it isn't impossible. Since I can't see him, it would be best to follow up with your veterinarian, or get a second opinion, to try and find out what is going on with him. I hope that he is okay.
They said it might be a brain tumor and what test would u recommend get done?
Add a comment to Jay Climes's experience
Was this experience helpful?
Vegas
Domestic Short Hair
11 Years
Has Symptoms
Sways While Walking. Trips. Lost Sense Of Balance.
Sudden Onset Head Tilt Primarily To The Right
One morning in Dec. 2015, I noticed that Vegas, our 11.5 year old tuxedo cat, was acting strangely. While waiting for me to serve his breakfast, I saw he was pacing and walking around and around the kitchen island in clockwise circles. He was kind of staggering around looking drunk, then when I sat him down in his cat bed, he just sat there rigidly, staring at the back of the couch. It was very obvious that something was very wrong, so we took him to the vet specialist (VCA in Gaithersburg, MD) right away. The doctor gave Vegas a cursory exam and listened to his list of symptoms, then said that he either had a seizure or has a brain tumor, but the only sure way to know is an MRI scan. After Vegas's initial MRI test (about $2,400), we learned he had a brain tumor. We elected to proceed with surgery (about $10,000 including hospital stay) to remove the tumor, which turned out to be cancer, but the doctor was able to remove it with "good margins". Because the tumor was cancerous, after a 6-week recovery period Vegas began a 9-month course of chemotherapy treatment, which consisted of monthly visits to the neurologist ($200 per visit) to check his reflexes and receive the chemo pill, followed by a visit to his regular vet ($65 per visit) for blood tests two weeks after each chemo dose. After his chemo treatment was complete, Vegas had one last MRI ($1,800) to look for any signs of cancer, and was finally declared cancer-free! Vegas's recovery from the surgery and year of chemo was nothing short of miraculous, and we are incredibly thankful for such a positive outcome. Through the skill of the surgeon and VCA staff, and by the grace of God, Vegas just turned 13 years old and is still his normal ornery, yet super friendly and outgoing self. Along with our three other cats, Blackjack, Joker, and Lucky, Vegas is enjoying the life of a spoiled, pampered, and beloved house cat. =^-.-^=