What is Cleft Palate?
Kittens with cleft palate will need surgery to have a chance at recovery. Depending on the extent of the condition, prognosis ranges from good to guarded. Treatment requires a significant emotional and financial commitment, and pet owners often choose to have affected kittens humanely euthanized.
Cleft palate is a birth defect that occurs when the roof of the mouth (palate) fails to properly fuse together and leaves a space between the mouth and the nasal-sinus cavity. This defect can affect the hard, bony portion of the palate, the soft flexible area that is used for swallowing, or both. The condition occurs during gestation and is usually fairly obvious at or soon after birth. Left untreated, it is unlikely that an affected kitten will survive.
Symptoms of Cleft Palate in Cats
Kittens with cleft palate will exhibit one or more of the following symptoms:
Sneezing
Coughing
Running nose
Difficulty nursing
Milky discharge from nose when eating
Difficulty breathing
Weight Loss
Slow Growth
Decreased Appetite
Chronic sinus infections
Aspiration pneumonia
Causes of Cleft Palate in Cats
Cleft palate is usually an inherited congenital disorder. It's more likely to occur in purebred cats and is commonly found in Siamese, Persian and Savannah breeds. The condition occurs in female cats more often than males.
Exposure of a pregnant cat to certain chemicals, cortisone, medications, or excessive intake of vitamins A and D has also been linked to the development of cleft palate in embryos.
Diagnosis of Cleft Palate in Cats
When kittens are born, the mouth should be checked for normal development as part of an initial examination. If a defect is not noticed at that time, pet owners may soon see that affected kittens have difficulty eating and may blow milk bubbles out of the nose when nursing. This warrants a prompt visit to the veterinarian as pneumonia and death may occur.
A vet will perform a thorough physical examination to diagnose cleft palate. Deformities of the front palate are easy to see, but if the cleft is further back in the mouth it can be more difficult to diagnose. Anesthesia may be needed to complete this examination. X-rays may also be ordered to check for pneumonia. Kittens will also need to be examined for the presence of other diseases or heart abnormalities.
Treatment of Cleft Palate in Cats
Multiple surgeries are often necessary to repair cleft palate in kittens. It is standard practice to wait until the kitten has reached three to four months of age before surgery is performed. This allows the oral cavity to grow and the size of the cleft to shrink. Advanced knowledge is required to surgically correct cleft palate, and surgery should only be performed by an experienced veterinarian. The complexity of the surgery will depend on the extent of the cleft. Larger clefts may require the use of tissue grafts or dental hardware. It is possible that the cleft may reopen after surgery and the cat may continue to have nasal problems. Because kittens with cleft palate are likely to be underweight and malnourished, there are additional risks associated with the necessary anesthesia.
From birth until the kitten is old enough to undergo surgery, special feeding techniques will be required. It may be possible to feed with a long nipple that bypasses the cleft area. More often, a feeding tube is needed. It is fairly easy for owners to learn how to insert the tube prior to each meal, or the vet may prefer to place a tube in the side of the neck. The kitten will need to be fed every two hours around the clock. Water is usually provided using an overhead dispenser.
It is common for kittens with this disorder to develop pneumonia from inhaling milk while eating. This must be quickly identified and treated as it can be life-threatening. It is also recommended that cats with cleft palate be spayed or neutered to avoid unintentionally passing the condition on to future generations.
Recovery of Cleft Palate in Cats
Following surgery, the kitten will be prescribed pain-management medications and will be given a cone-shaped E-collar to prevent injury or irritation. It is likely that the kitten will need to stay at the veterinary hospital for one or two days to ensure that it is stabilized and does not have respiratory difficulties. Once the kitten comes home, owners will need to make sure that the cone remains in place for one to two weeks. Antibiotics may be prescribed if the kitten has a nasal infection or pneumonia. Cats that are in pain tend to hide, so owners will need to watch them carefully and consult the vet regarding unusual behavior.
The soft palate may be swollen after surgery, resulting in breathing problems or snoring. This will usually resolve on its own. The cat will need to be fed soft, blended food either by mouth or with a feeding tube for several weeks. Hard food or toys should be avoided for at least a month. Sutures used in surgery will be absorbable so removal will not be necessary, but the veterinarian will want to see the kitten for follow-up appointments to ensure proper healing.
Cleft Palate Questions and Advice from Veterinary Professionals
Molly
dsh
9 Months
0 found helpful
Has Symptoms
Sneezing only when eats wet food.
Molly was a resque cat. The night she was picked up to my friend s bathroom she managed to knock the window screen and jump from the fourth floor on the sidewalk. We found her again few days after and she was sneezing while eating.
We took her in again and sent her to be spayed and vaccinated in few weeks. After that she kept sneezing after eating wet food. I took her to a vet and he discovered she has cleft palate. The split I saw was very narrow and less than and inch long. In the meantime Molly lost her appetite and got dehydrated The vet I took her was a local one and I went to speak with my regular vet from humane society of NY clinic that I know for 15 years. Since Molly didn't have any feaver or bad blood results my vet suggested either to take her to a specialist or wait to see if the cleft would close by itself. My question is what should I do now since Molly sneeze only when eat wet food but lost appetite and gets dehydrated.
Add a comment to Molly's experience
Was this experience helpful?
Newborn with no name
domestic short hair
3 Weeks
0 found helpful
I have a kitten that is a week shy of a month old. I hadn't noticed it's deformity until now as the mama kept them in a cover box and I didn't want to touch them until they were old even and when I did a saw a small gap in between the lip and nose, obviously cleft palete, But it's the same size as the other kittens in the litter and doesn't have any of these symptoms other than the obvious physical problem. I want to know what I should do, and sadly a vet is not an option as I can't afford it right now.
Add a comment to Newborn with no name's experience
Was this experience helpful?
Gary
Domestic shorthair
5 Years
0 found helpful
I have a 5 year old male kitty that stopped purring and meowing around thanksgiving time. We started trying to figure out was was wrong. We took him to our vet and she said his throat was really red and sore looking he was given antibiotics and sent home. Kitty seems to be feeling ok and acting normal but still no purr or meow. So back to the vet she did xrays and found he has asthma pretty bad. She sent us home giving him albuterol 2 times a day. In a few more weeks he seemed sick. We take him back X-ray are unchanged so more antibiotics and continue albuterol. Kitty seems to be acting normal except a wheeze a cough at times. Has asthma attacks at times. Talk to vet and she suggests a referral to a vet that can scope him. That is when we find out he has a cleft soft palate and that is why he has asthma so bad because he is coughing and aspirating. We don't have an answer as to why he can no longer purr or meow. The vet is going to be consulting a vet that may be able to repair the palate although she is not sure it can be repaired.
I have a rescue cat that I am afraid has the same issue or similar. What happened with your cat? Mine is a little younger.
Add a comment to Gary's experience
Was this experience helpful?
Miguel Angelo DonCarlos
Domestic longhair
10 Years
0 found helpful
I have a 10 year old cat, might be a Turkish Van or just a beautiful (handsome) long haired cat. He showed up on my porch one day and never was claimed. He is full grown at 7 lbs. He has had constant sneezing issues. I call him my "snot launcher" because I never know where I am going to find it. He vomits after he eats and often 'dry hacks' like he is going to cough up a hairball. No other cats in my house are affected. He does not respond to antibiotics. I recently changed vets and she suggested a nasal probe and a good look in his mouth. After sedation and a good clearing of the nasal passages, she told me that he has a split soft palate. She said repair is a possibility but I would need to connect with a specialist. I wish I had this diagnosis a lot sooner. I feel so badly that surgery might have been an option when he was still a kitten. Do you think he is too old to consider surgery now? He is in good health, playful, and his blood work came back OK.
Add a comment to Miguel Angelo DonCarlos's experience
Was this experience helpful?
Shimbala
American long hair
8 Months
0 found helpful
My cat has cleft palate and had been operated 10 times.the last 2 surgeries we had covered stitch with biological glue but it didn't work.he has been on medication(antibiotics(ampicillin,cefazolin,amikasin,lincopec) since 5 month ago and I'm really nervous about his liver and infection.Is there any other methods of surgery or medical equipment to try?
Add a comment to Shimbala's experience
Was this experience helpful?
New born
Unknown
1 Day
0 found helpful
So my cat gave birth to her first litter maybe a bout 6 or 7 hours ago immediately we noticed that the small gray kitten had twisted leg syndrome in its front paws. Eventually it wouldn't latch on to momma to feed. We decided to bottle feed the kitten then, however formula kept coming out of its nose. We left and came back the kitten was still alive, however when i went to feed the kitten again i was varley giving it drops and more formula was coming out of its nose. Eventually i found it it had a cleft palate in its mouth, its head is smaller than its eyes. However its eyes are stilled closed and we cannot afford the procedure for the cleft palate. My main question is, how long will the kitten survive?
Add a comment to New born's experience
Was this experience helpful?
Baby
short hair
1 Week
0 found helpful
I have a week old kitten that I'm pretty sure has a cleft lip. I can see separation between the upper halves. Unsure about the pallet. As of right now I'm bottle feeding her with a long nippled bottle. The rest of her sibling are thriving almost no over twice her size. She's only 76 grams right now. Is there anything else I can do to keep her going?
Add a comment to Baby's experience
Was this experience helpful?
Max
mixed
3 Months
0 found helpful
I have a 3 month old male kitten with a cleft pallet my vet said to keep an eye on it all was good for a month and a half. But then I noticed he wasn't he was gaining weight like his litter mates and is coughing alot more with nasel discharge. Should I worry? And how should I help him eat? Im planning on taking him to the vet asap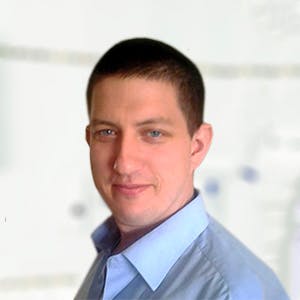 3320
Recommendations
It certainly sounds like the cleft palate is causing issues for Max with the characteristic symptoms, you should visit your Veterinarian as soon as possible as they may advise you on how to tube feed Max and also will check for any symptoms of aspiration pneumonia. Regards Dr Callum Turner DVM www.acvs.org/small-animal/cleft-palate
Add a comment to Max's experience
Was this experience helpful?
Shadow
Cali lco
1 Month
0 found helpful
Has Symptoms
Lep half gone, eats an drink ok.
I'm 16, I saved this kitten from a dog, not sure what to do half the lip is gone and it is peeling still and no fur on the lips at all cuz it is Halfway Gone. I'm not sure exactly what to do. I need some advice and wants to my parents don't really have any money to take it to the vet. P.S. not sure on the bread so I just put something.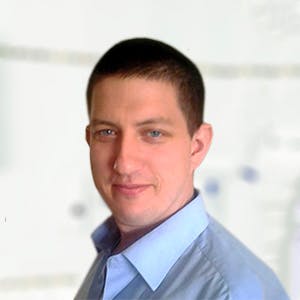 3320
Recommendations
Ideally a trip to any Veterinarian is best, charity clinics and other nonprofit organisations may be an option in your city. However, you should bathe the lip with some plain water to keep it clean and free of debris; ensure that Shadow is drinking at a minimum and observe closely. If there was an attack by a dog then there is a risk of head injury which would need to be checked out. Regards Dr Callum Turner DVM
Add a comment to Shadow's experience
Was this experience helpful?
Loki
Tabby Cat
1 Year
-1 found helpful
Has Symptoms
upper repiratory infection
A large amount of green discharge
Dehydrated and needed hospital stay
My cat is a year and a half. After he got himself into a bad situation that left him with a very, very severe upper respiratory infection, we found out he has a cleft palate. He had to stay at the vet for 3 nights and have very strong antibiotics. I couldn't find any information on what to expect out of an adult cat with a cleft palate. I understand most kittens don't survive and the vet was shocked that my cat has made it this long with no issues. The cleft is toward the back of the roof of his mouth and in the shape of a V. When he sneezes it comes out of his nose and mouth. We are still battling this horrible infection and I'm having issues of getting him to want to eat or drink. Do you have any suggestions? They let me take him home in hopes being home would make him want to eat. At the vet he was just interested in purring and getting petted.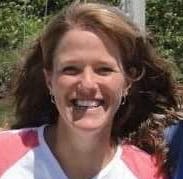 Dr. Michele King, DVM
Dr. Michele King DVM
1611
Recommendations
Thank you for your email. Typically, animals with cleft palates do better with dry food than soft food, as there is less of a chance of aspirating and causing a pneumonia. If he still isn't eating, he may need to be hospitalized and on IV fluids until he is eating. There are appetite stimulants that may help if he seems otherwise normal but won't eat - you can ask your veterinarian about that, as it might help him. Without seeing him, I can't recommend anything for him, but you can talk with your veterinarian about whether he is stable to be home if he isn't eating, and if appetite stimulants might help him. I hope that he does well.
Also right now don't have the money for the vet.?? I'm so lost but what to help the kitten so bad,I am keeping it but I don't no what to do about the poor things lep.
I'm 16,I saved a kitten from a dog and it's lep is open and most pelling off and and half gone what do I do.?
Add a comment to Loki's experience
Was this experience helpful?
Princess
Mut
8 Weeks
0 found helpful
I just adopted a 8week old kitten and it has a cleft nose. It seems to eat and drink ok. But it's breathing sounds raspy. I haven't taken her to the vet yet but will be next week. Just wondering if there is anything I should know to help her. Thank you.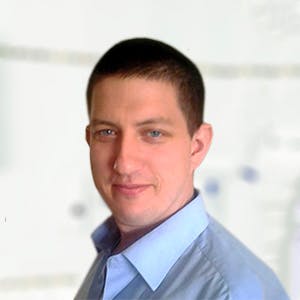 3320
Recommendations
Severity varies from case to case, without examining Princess I cannot determine the severity or whether there is anything else affecting breathing; it sounds like there may be little to no palate involvement but I cannot say without examining her first. Keep an eye on her and visit your Veterinarian for a thorough examination of the defect. Regards Dr Callum Turner DVM
Add a comment to Princess's experience
Was this experience helpful?
Chillón
Siamese/shorthair mix
3 Months
0 found helpful
Thank you for providing this service as I have moved away from a 20 year vet relationship and he has now retired, and I simply can not afford the visit at this time. I have a 3 month old flame point mix, and she has a slight cleft palette. She does not aspirate when she eats or drinks and while she only weighs 2.4lbs the queen (a stray who has since dropped to a couple times a week visits) is also very small, just 6.8lbs. Those weights are current as of today. I feed them Royal Canin Kitten a neighbor provides, and supplement ~2oz tuna in water once a day, offering more if the queen comes around. I spent 20+ min listening to queen and kittens breathing with stethoscope today and did not hear any crackles, wheezing or really anything at all besides a lot of purring. The only symptom I note is her sneezing. She sneezes randomly 4-5 times a day, 1 or 2 sneezes each time. Apart from that, she is playful, she eats and drinks well and appears healthy. Going forward, I will monitor and chart her weight and try to improve my stealth stethoscope skills, but even trying when she's sleeping she purrs when she feels me handle her. So at long last, my question. If she continues to do well, can she avoid a surgery? The soonest I can take her for a visit will be mid-August. Thank you for taking time to read this, as well as all your sound advice and helpful tips. I take animal stewardship seriously and my present financial situation and lack of transportation in a new town has been challenging and I really appreciate this service.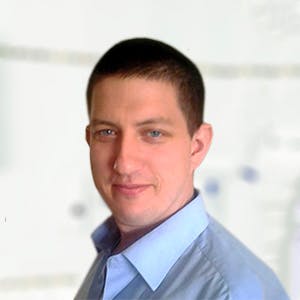 3320
Recommendations
Without visually inspecting the defect in the palate it is difficult to comment; but if there are no signs of issues at present, it may be small enough to not cause any issues especially if there are no signs of food being sneezed out of the nose or respiratory difficulties from aspiration pneumonia. I cannot give you any positive assurance that surgery isn't required, but you should keep a very close eye on everything until you see a Veterinarian. Check the link below as there may be some assistance with the cost of veterinary care if you're eligible. Regards Dr Callum Turner DVM www.dogingtonpost.com/need-help-with-vet-bills-or-pet-food-there-are-resources-available/
Add a comment to Chillón's experience
Was this experience helpful?
Dusty
DOMESTIC
15 Years
0 found helpful
Hi, I'm adopting a very old (15+) cat with a cleft palate, what do I need to be prepared for? Will she be susceptible to anything in particular or need to be fed a certain way?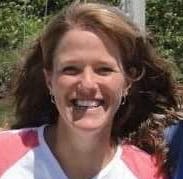 Dr. Michele King, DVM
Dr. Michele King DVM
1611
Recommendations
Cats with cleft palates are more prone to respiratory infections and aspiration pneumonia, but is seems that Dusty has done quite well up until now with this problem. Since she seems to be tolerating the food that she is eating now, it would be a good idea to find out what her current owners are feeding her and continue with that. If she shows any signs of sneezing, lethargy, or trouble breathing in the future, she would need to be seen right away by a veterinarian. I hope that all goes well for her!
Add a comment to Dusty's experience
Was this experience helpful?
Loki
dsh
3 Days
2 found helpful
Medication Used
Clavamox antibiotic- oral
Hi, my name is Jessica and I have a kitten with a very severe cleft palate (hard palate pretty much non existent and soft palate effected as well) he's otherwise a very healthy kitten. I'm tube feeding him currently, he can swallow fine on his own and he's on clavamox to try to prevent infections. My vet doesn't think he'll make it 2 weeks. I was wondering what you thought about his survival odds with me babying him 24/7. I'm also keeping his nose and mouth clear of excess mucus and saliva.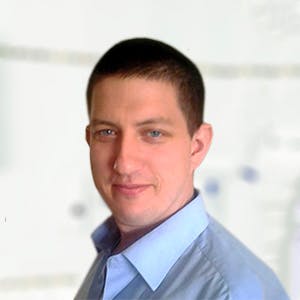 3320
Recommendations
Each case is different but the prognosis is not favourable and it may be difficult to surgically correct the deformity due to the size of it; by all means offer tube feeding and supportive care where needed but it isn't going to be easy and may be unrewarding. Regards Dr Callum Turner DVM
Hi Jessica,

I currently care for an 8-month old kitten who has a cleft palate. It sounds like the severity of his is much like Loki's: the entire soft palate and much of his hard palate is cleft.

He has been tube fed since presumably the first day of his life (he came to us at a rescue as a neonate). Once he was old enough, about 4 weeks or so, an esophagostomy tube was placed in him to help with feeding.

He has had two surgeries to repair the palate. Both times he literally blew (presumably while sneezing) the grafts out while recovering. After consultations, his DVM decided it was best to wait until he was larger before he undergoes another surgery. He has had pneumonia and is prone to rhinitis. We are keeping him fed by his e-tube until after his next surgery heals to minimize the risk of any additional infections and complications. There have been a couple times we thought we were going to loose him.

It has been a very long and often frustrating journey with this little man, but, for me it's all been worth it. Good luck with your Loki.

Wes and Alvin
Thank you for your quick response. I'm willing to do whatever it takes to give this baby a chance at life. Is there anything else you could recommend I do to give this little boy a better chance at making it?
Add a comment to Loki's experience
Was this experience helpful?