What is Crystals in the Urine?
Cats who present with crystalluria need to be seen by a veterinarian in order to properly identify the crystals and diagnose any underlying conditions that may be causing them to form.
The development of crystals in the urine, or crystalluria, occurs when normal minerals that float in the urine bind to each other. Crystalluria often occurs as part of another condition. The microscopic crystals have the appearance of fine sand. Though crystalluria isn't always indicative of an accompanying condition or illness, such as a urinary tract infection or kidney stones, the formation of crystals puts the cat at an increased risk of these problems.
Symptoms of Crystals in the Urine in Cats
Though the main symptom of crystalluria is the appearance of fine crystals in freshly-expelled urine, other symptoms from accompanying conditions may also occur. Because crystals in the urine that are passed in the litter box may be missed by pet owners, other symptoms may help pet owners discover something is wrong with their cat. These symptoms may include:
Blood in the urine
Straining to urinate
Passing only small amounts of urine
Frequent licking of the genitalia
Urinating outside of the litter box, such as on the bed or carpet
Depression
Irritation
Passing no urine, which is a medical emergency
Causes of Crystals in the Urine in Cats
Crystalluria may be caused by the following:
Oversaturation of minerals in the urine
High concentration of crystallogenic substances in urine
Dehydration
Off-balance urine pH that is too acidic or alkaline
Urinary tract infection
Breed disposition, such as Persian, Burmese or Himalayan
Medications
Radiology diagnostic agents, such as radiopaque contrast agents
Improper diet
Diagnosis of Crystals in the Urine in Cats
The veterinarian will ask for the cat's health history, which will include any recent symptoms of urinary problems. The veterinarian will examine the cat and look for any irritation in the genital area. Because crystalluria may indicate the presence of bladder or kidney stones, the veterinarian will also gently feel the cat's abdomen, feeling for the presence of any large stones.
A urinalysis is the best test in order to identify crystalluria. The four most common types of crystals, calcium oxalate, uric acid, struvite, and cystine, can be isolated and identified with a urinalysis. The urinalysis will also test the urine pH, look for the presence of any white blood cells, bacteria, and protein in the urine.
If the veterinarian wants to take a sterile urine sample, this is done with a procedure called cystocentesis. During cystocentesis, a needle will be inserted through the cat's skin into the bladder. The veterinarian will take a sample of the urine before withdrawing the needle. A sterile urine sample allows the veterinarian to look at the urine without any contamination from the cat's urethra or genitals.
An ultrasound and x-ray may also be performed. These tests will help identify any abnormalities in the bladder, kidneys or urinary tract and look for the presence of any larger stones that could pose a medical emergency.
Treatment of Crystals in the Urine in Cats
Fluid Therapy
If the cat is severely dehydrated, it may be necessary for the veterinarian to give the cat fluids intravenously. If the cat is just mildly dehydrated, increasing fluids orally is essential. These extra fluids will help flush out the cat's bladder, improving its concentration. It's important that the cat is given fresh water several times a day as cats may reject water that is too old or has debris in it.
Modified Diet
Cats should be fed a diet that consists of both wet and dry food. Dry foods are too high in some minerals and increase the risk of the cat developing crystals. The veterinarian may also place the cat on a diet aimed at correcting the cat's pH levels. It takes approximately two months to correct levels via dietary changes. During this time, it's important to keep the cat well-hydrated to prevent additional crystals from forming.
Medications
Because crystals can irritate the cat's bladder and cause an infection, the cat may be prescribed an antibiotic in order to prevent an infection from occurring. Pain relievers may also be prescribed if the crystals are causing the cat significant pain.
Recovery of Crystals in the Urine in Cats
The veterinarian will want to see the cat every three to six months in order to perform a urinalysis to ensure that crystals are no longer present in the urine and that the urine pH has returned to normal. Any other accompanying conditions, such as a urinary tract infection or bladder stones, will also need to be monitored. If symptoms don't improve or worsen, the cat should immediately be seen by a veterinarian in order to determine if kidney stones have formed that may be stopping the flow of urine.
Crystals in the Urine Questions and Advice from Veterinary Professionals
Reggie
Tabby Cat
1 Year
1 found helpful
Has Symptoms
Throwing up, licking at his rectum
My 1 yr old cat Reggie was acting very weird and was so sensitive I could not even touch him. and I took him to the vet and they said I could either put him down or (what I did) which is as we speak using a cathader to unblock him. I was wondering if this is going to be an ongoing problem?
Very possible he will have urinary tract problems again. Is he on a special diet? Always check the size and frequency of urination.
Add a comment to Reggie's experience
Was this experience helpful?
Mercury & Jupiter
Siamese
1 Year
1 found helpful
I have two male cats, just over a year old, they both started peeing everywhere and after a lot of stress trying to figure out what was wrong, and one of them getting blocked costing $1800, I am realizing they both have FLUTD, right now i have them on Royal Canine Urinary SO, however my concern is that there are a lot of fillers and not great ingredients, I tried Primal Raw food mixed with what i used to feed them Orijen and the symptoms came back, My dog is allergic to chicken and steak so i would rather feed the cats an all fish cat food, are there any other higher quality foods i can feed them that are going to keep their PH right?
Hi I just bought wysong uretic. It seems really good. I felt the same about royal canin. I found it on chewy.
I have used Hill's Rx food c/d for 30 yrs, I have several male cats. I had one that needed a "PU" surgery at 2 years old, because he kept making crystals and blocking. Then he was put on c/d. He lived to be 18 with no further problems. You just need a vet very experienced in that surgery or it can a disaster.
What can I do if I can't afford the surgery
Add a comment to Mercury & Jupiter's experience
Was this experience helpful?
Bastet
Siamese
5 Years
0 found helpful
My cat had struvite crystals which was found after his urethra started spazzing out. The vet said there was a lot of crystals and to have him on stress hill's cd. He's fine so far and pees normally w. However, he doesn't poop as much unless I feed him a little of the dry hills food as well. I'm worried he's not eating enouch and if the food should keep him well? I have no money to take him back to the vet just yet. I feed him twice a day from two all cans and I mix it with water.
When u go to a better food for the cat they won't need as much food and won't poop as much. Your concern is if Bastet is loosing weight. Just keep what u r doing
Add a comment to Bastet's experience
Was this experience helpful?
Romo
Mancoon Blue Persian
9 Years
0 found helpful
Has Symptoms
Inappropriate urination, urinary crystals
Our 9 year old mancoon/blue persian drinks a lot of water and seems prone to UTIs. It seems like at least once a year he begins peeing around the house. Every time he urinates outside the boxes, I notice crystals in the urine or on whatever he relieves himself on. With 2 boys and a baby on the way it's getting extremely stressful. I'm afraid our other cat will also begin to pick up on urinating outside the box as well.
Get him treated by your vet, ask about special diet. It's not unusual for relapses when the seasons change, I have no idea why.
Add a comment to Romo's experience
Was this experience helpful?
Sphinx
American Shorthair
15 Years
0 found helpful
Has Symptoms
Peeing outside litter box
About a year ago my cat stopped eating and lost a lot of weight. I took him to the vet and they were worried about his liver. So he was put on denamarin for life. I had to take my cat in every week for about six weeks and the liver values were going up. So fast forward to about Christmas time 2019 and my cat has started peeing randomly in different places. I have three cardboard cat scratchers on the floor that he Peed on. He Peed in a suitcase when we were getting ready to go on a weekend trip.So I took him back to the vet they did a urinalysis didn't see any thing going on no urinary tract infection so they gave him an antibiotic shot. Things seemed OK then like the next couple of days he Peed on some blankets on the bed. So I just thought I'd give it some more time put another litter box out clean the litter boxes like 3 to 4 times a day so they were pristine. He is still peeing outside the box. I am at my wits end this is very stressful to have to clean this all the time. I don't know if my vet doesn't know what he's doing and maybe I need to get a second opinion? When my vet gave my cat a physical there wasn't anything on the outside that was wrong the urinalysis didn't say anything was wrong and they've given him a blood test before and nothing was wrong! So I don't know what to do! is it behavioral, is it medical!? I really can't afford a lot and I don't know if my vet is gouging me out of money and just wanting me to keep coming back multiple times or if they should've been able to tell what's been going on through a urinalysis and blood test? Anyone else had the same issue with an older cat? He eats fine he urinates a good amount he drinks water and doesn't seem to be straining when he pees. Please help!!!!!
Add a comment to Sphinx's experience
Was this experience helpful?
Tennessee
DOMESTIC
15 Years
0 found helpful
Has Symptoms
Chewing puking up furballs
My cat was perfectly healthy until he was about 7 years old and then I had a disabled person freak him out because she pulled his hairs out and then he got Crystals. He had surgery and was put on royal canin SO did well for years now he chews his hair off vet put him on antibiotics and steroids and it got better but then shortly after he was off the meds it started over again he puked up for all the time and chews constantly I don't know what to do.
Is he only pulling or licking on his lower belly, if so, sign of pain from not being able to pee pain free
Add a comment to Tennessee's experience
Was this experience helpful?
Nila
Persian
2 Years
1 found helpful
My Cat is on Royal Canin urinary SO and dental, both dry food. She will bleed after she has a bowel movement and we find this happens approx 1 every two weeks sometimes sooner. There is no blood in her stool. She usually has mucus consistency that is left on her behind. I keep a close eye on her after she exits the litter so I can help her wipe off the residue. I have taken her to the vet and they confirmed she has crystals. This condition started shortly after she was spayed. I am asking for a recommendation on what I can feed her. My vet tells me to continue to give her what he prescribed, the Royal Canin.I have asked my vet what I can add to her diet besides just dry food. The vet asked that I look for things that have minimal ingredients. I have heard about raw food? What are your thoughts? Do you approve or disapprove? Can you advise what other wet food I can give her? Is chicken better that fish or tuna if one is better than the other? I don't want to make her symptoms worse by feeding her only dry food, it's a year later and her symptoms are still the same and looking for a solution. Thank you for taking the time to read this.
I have been told by our vet that too many minerals and not enough water from dry food cause the crystals. In doing hours of research online many say that it is crucial to give only wet canned high quality/high protein food, like Royal Canin or Blue Buffalo. The cat in the wild eats foods, like mice, that are 80% water and because of this they don't naturally drink a lot of water. So they need high water foods to help(can also add some water the wet food). Also fish and tuna are very high in minerals, so chicken, turkey, etc are also better for this problem. I have also had luck with using a cat water fountain to encourage drinking more water. I hope this helps and wish your fur baby a fast recovery!
Add a comment to Nila's experience
Was this experience helpful?
Cuddles
Maine Coon
14 Years
0 found helpful
Has Symptoms
lethargic, hematuria, weight loss
My 14 yr old cat Cuddles has lost quite a bit of weight and has blood in his urine when he dribbles. Sometimes he don't go at all and strains trying. He has been vomiting is lethargic and won't eat or drink. This all started 3 days ago, what do I do?
GET HIM TO A VET FAST BEFORE HE DIES
Add a comment to Cuddles's experience
Was this experience helpful?
Wedgie
DOMESTIC
5 Years
0 found helpful
Wedgie started acting a little off but nothing concerning. I woke up in the Marnie and found blood in the sink. I immediately took him to the vet. The initial diagnosis was a urinary tract infection. An antibiotic injection and sent home. The condition "seemed" to clear, but not really. In fact the condition turned into a total blockage. The "normal vet" tried for an hour to catherize him with no success. Wedgie needed emergency surgery which entails (sorry about this description) splitting his penis in half to make a bigger urethra. Everything went well boy cost around $5000.

Lessons learned.

1. Before he was totally blocked was a period of 3 weeks. I should have brought him back everyday. I also should have gotten another vets opinion.
2. When that couldn't get urine I should have insisted on a catherization it may have saved Wedgie from such a drastic procedure.
3. Once there are crystals in a male cat occurs it will keep occurring after 3 catherizations the issue will require surgery.

Hope this was helpful
Add a comment to Wedgie's experience
Was this experience helpful?
Jack
domestic short hair
3 Years
0 found helpful
I just finished coming from the vet. Long story short he has a catheter in and is being given fluids. I thought I was giving him a good diet. Fluids are going to have to be monitored when he comes home. I have only ever had male cats and this is the first I knew about this condition.
My 2 year old male cat just came home from the emergency vet (I've sold my soul to cover the bill). He had the exact same treatment. I've ordered him a fountain, prescription canned and dry food, as well as a supplement to help with the PH. How is Jack feeling now?
Add a comment to Jack's experience
Was this experience helpful?
Juggernaut
Domestic shorthair
5 Days
0 found helpful
Has Symptoms
Dark Urine with black grains
I have a few days old orphan that I am bottle feeding. Today when I was doing post meal rubdown to help pee and poop. The little males urine is very dark and has tiny black grains in it. They are on the KMR formula. Is this something this is somewhat normal to flush out or do I need to be concerned? Everything I have read is for older cats...not newborns
Add a comment to Juggernaut's experience
Was this experience helpful?
Mittens
short hair
1 Year
0 found helpful
Has Symptoms
Urinating Outside Litterbox
Hi my cat has struvite crystals, I took him to the vet at the weekend he got cathedor put on him and his urine strained the next day he was put on medication and metacam everyday, he's been back at the vets everyday getting his urine strained since his emergency appointment and so far it's cost me £600 and they haven't given me the medication I need for him as I can't afford it, I have got him the special urinary food the vet recommended, he was peeing okay Monday and this morning but now he's suddenly started peeing blood again that the catheter is off, I don't know what to do as I can't afford for him to go back to the vet he is still peeing but more bloody runny urine, I have also been giving him metacam to help with the pain but I've nothing else and I don't want to put him down I want to try help him any advice on home remedy's or medicines I can buy online
Add a comment to Mittens's experience
Was this experience helpful?
Miss Kitty
tabby
6 Years
1 found helpful
Hello! My cat was treated for UTI about 12 days ago with the Convenia injection, all appeared well until yesterday she started having the same symptoms again (urinary frequency and straining in the litter box). So I took her back to the vet where they found crystals in her urine as well as saw crystals in her bladder on X-ray. They gave her another Convenia injection and started her on prescription food. It's been roughly 30 hours since she was treated and she is still making frequent trips to the litter box and there is visible blood in it. Does the antibiotic still need more time to work or is this bad? She is still eating and drinking.
Hello I was curious how long it took for your cats crystals to go away?
It can take upwards of two months for a special diet to get rid of the crystals. There is no fast way.
I know this comment of moths later but I hope it will help someone. If your cat has a uti have the vet take a clean sample of urine. They will test it for leukocytes, nitriles etc. but they can see if there are any crystals. It will costa little extra but it is better to start treatment for crystals immediately rather than 2 weeks later when antibiotics fail. This happened to my poor baby. He had dental work and ended up using the bathroom In my bedroom. I have 2 cats so I couldn't prove who it was. Took both in. They didn't perform any test and insisted the one that had the dental work couldn't have a uti as they gave him convenia with his cleaning. They treated the other cat with covenia and sent us on our way. Dental kitty still wasn't acting right, brought him back and the staff treated me like I was looking for a problem. I just wanted my boy to feel better. They did a sterile urine sample. Low and behold: uti and structure crystals. The 2 weeks of pain this boy was in was so upsetting and avoidable. Apparently convenia, while convenient, is not as effective as tablet form antibiotics. We started him on that and frequent urinating stopped. Switch him to royal canin s/o and after ab 2 months the crystals cleared. I will never know if the crystals were there during the initial visit but not matter what they should have done a culture to begin with. All in all was $2500 in vet bills and another $1000 in damages to the carpet that ultimately had to be replaced.
TLDR: get a clean sample. Have it analyzed for crystals. Even better have it cultured for the correct antibiotics
Add a comment to Miss Kitty's experience
Was this experience helpful?
Raygen
All white domesti
1 Year
0 found helpful
He's going in the litter box constantly and struggling to pee and only s tiny bits coming out he not in pain and nothing looks infected on hit genitals.any suggestions I don't have the money for the surgery
Take him to your local vet, he might just need to go on a special diet and take some antibiotics, you only need to do surgery if there is a critical condition but you might catch it before anything serious happens
Add a comment to Raygen's experience
Was this experience helpful?
Geronim
Siberian
4 Years
0 found helpful
Our cat had PU surgery done 9 month ago because of struvite stones. Afterwards we experienced couple of infections as expected. Now he is symptom free for a while, so we are fine tuning the long term treatment.
He eats only Royal Canon Urinary SO dry and vet food, gets his daily Cystophan against cystitis. The question is if it brings more benefit to add some cranberries to his diet than dangers. It is supposed to help preventing infections, but as acidifies the urine even more than the RC food, we are afraid if it causes the urine to be too acidic and the other type of bladder stones (calcium oxalate). So is there more benefit in addig cranberry to prevent infection than danger in causing calcium oxalate?

Thanks for any tips!
Add a comment to Geronim's experience
Was this experience helpful?
Chester
Bengal
4 Years
0 found helpful
We rescued our Bengal in January and we received no medical history. In week 3 of having him he had pee'd on the sofa, we put this down to stress as it was the first week he was left alone. It continued and was always when he was left alone. We took him to our Vet, they said there was no obvious sign of any issues but asked us to get a sample. Then the peeing stopped, so we didn't get a sample. Chester continues to do it but its really intermittent, he can go a month without doing it but then when he does it is always in the same place on the sofa and lately he has done it on our sons bed (to be fair our son is going through a bed wetting stage at the mo so I think he must've picked up the ammonia). Could this still be medical given it is so intermittent? I am scheduling a vets visit anyway but thought I'd ask. Thanks
Add a comment to Chester's experience
Was this experience helpful?
Leonard
American Shorthair
5 Years
0 found helpful
My cat, Leonard, 5 was diagnosed with crystals in his urine. He was given a prescription for infection and put on Royal Canin S/O dry food. It's been over a month and his symptoms haven't improved. He's still lounging in the litter box and being irritable with his sister, and peeing often in small amounts. Otherwise, he seems fine - no indications of pain and no change in activities. He is eating and drinking normally. I know it takes time to get rid of crystals, but I'm worried. How can I tell if he's even making progress?
Add a comment to Leonard's experience
Was this experience helpful?
Spooki
domestic short hair - Black
4 Years
0 found helpful
Has Symptoms
ate 2x the amount - with cheap food
My cat, Spooki, has urinary crystals (We realized this after months of her urinating on our bed everyday out of nowhere, and at some point I saw "glitter" in each pile of urine). I just changed her entire diet to wet cat food beginning today, and going to see if i notice any changes in her urine within the next month. She has lost majority of her hair from the middle of her back all the way to her back paws. She is all Black, so her hair loss is extremely noticeable. I had her on cheap, cheap dry food; and I fear this is the main reason for the crystals forming (due to lack of moisture, and bad ingredients, not providing her with the right, or enough, minerals) and her hair loss. Throughout her 4 years of life she has been on high quality and high protein dry food; 3 out of the 4 years, and wet food on the occasion; about a year ago, I started having money problems (due to a change in jobs), and unfortunately I switch to meow mix, or whatever was cheap. I am curious if she has allergies, or possibly her body and digestive system was used to the high quality and limited ingredients, and then when I switch to just junk cat food (very low quality, and lots of unnecessary ingredients; which are mainly preservatives), that is when all of this had started. I wonder if changing her diet back to high quality food will help with the urinary crystals, and the hair loss (especially if it due to me switching to cheaper food. I will update about her progress. If I don't see any positive changes in the next month, then I will be making a vet appointment. If you have any advice, please share. I am going to do whatever takes to get my baby girl back to her healthy, shiny, and happy self.
Add a comment to Spooki's experience
Was this experience helpful?
Tybalt
American Shorthair
4 Years
0 found helpful
My cat was diagnosed with uti. I have to leave on vacation tomorrow. He is on medication. I just want to get an opinion on how dangerous it could be for me to leave. He has a sitter aware of the problem and of his need of meds. Please someone comment. I'm terrified and desperate
He has shown a small improvement as he is no longer peeing everywhere but he is still going frequently to the litterbox. Help
Add a comment to Tybalt's experience
Was this experience helpful?
Geogre
tabby
4 Years
0 found helpful
My cat is 4 year old. It began when he was in the litter tray for nearly 2 minutes. Took him to the vet. He had surgery 2 months ago to remove the crystals costing £500. Went well, now he is struggling to wee again. Will he have to have surgery again?
Add a comment to Geogre's experience
Was this experience helpful?
Marlon
Abyssinian
7 Years
3 found helpful
My cat had a UTI 3 weeks ago. He got an antibiotic injection and had a follow up urinalysis today. The vet said he had crystals in his urine today (he did not have them 3 weeks ago). She recommended a prescription diet, possibly forever. As this is quite expensive, I'm wondering if, after a couple months of the prescription diet, I could switch him to only wet food and if this would prevent a recurrence of the crystals?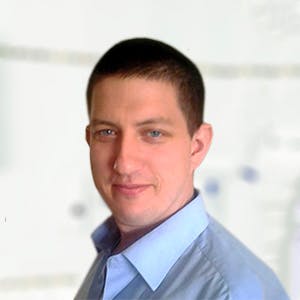 3320
Recommendations
Generally if a cat starts with urinary crystals, it is something which would continue to occur and prevention is always better than having to treat a condition (as well as preventing future discomfort). There are many different urinary diets and you may find a cheaper option from a local manufacturer and doesn't necessarily need to come from Hills or Royal Canin; however remember that some cheaper generic brands can be high in minerals which may predispose some cats to crystals. Regards Dr Callum Turner DVM
Urinary s/o is cheaper on chewy, and 5% autoship. From what I've read and have been told by my vet that once cats get crystals they will forever have them and will always need to be on special food. If the cat isn't in special urinary support then the cat will have to under go urinary surgery to have the blockage of crystals removed. I wouldn't chance it. I have to buy 2 bags a month at 54 because 4 of my 10 had crystals and I wasn't going to take the chance in them having blockages.
Add a comment to Marlon's experience
Was this experience helpful?
Pepper
Short haired house cat
9 Years
1 found helpful
Has Symptoms
initial great urination after vet
I took my male cat into the vet this past Thursday (it's now Sunday) and he was kept overnight and treated for crystals. x-ray showed no stones. Vet kept him on IV and catheter. They removed catheter about noon Saturday and he was peeing on his own. The IV was left in a few hours longer. We picked him up at 6 pm Friday. Once back home, he filled the litter box with pee. Kept going again and again. We have Rx antibiotic, antispasmodic and special food. After his initial massive amounts of urination, we cleaned the box. He had one very small pee Saturday,and so far I only see a very small pee from this morning. His tummy feels firm again. Could a uti or spasms from the catheter be causing this or are we likely looking at another blockage? I'm not sure what to do. I don't want anything bad to happen to him. His vet opens early tomorrow morn (Monday). I'm concerned. He had this happen some years back and I don't recall there being any sudden reduction in his urination following treatment. He is eating fine, but not drinking. I do remember last we had him on vet recommended soft food, he drank very little, but all seemed well. On quality, hard food, he drank quite a bit of water. But we're on soft food presently. When selecting "severity" below I chose "serious" but I don't know if that's accurate in light of the above. What can we expect following treatment? Is this normal?
Add a comment to Pepper's experience
Was this experience helpful?
Bean
Cat
5 Years
0 found helpful
I adopted a five-year-old spayed cat who had some issues with pulling her hair out on her legs, belly, and tail. The vet did treat with a steroid shot and a two-week antibiotic because she had some scabs on her belly. She still pulls hair out and she doesn't seem all right to me. I noticed chunks in the litter box that were the size and shape of dice. They didn't seem like dissolved litter. My vet suggested $360 of allergy testing. I'm looking for a second opinion. Thank you.
Add a comment to Bean's experience
Was this experience helpful?
Juliette
Calico
6 Years
0 found helpful
Medication Used
Clavamox antibiotic- oral
My 6yr old female was jumping from one litter box to another. Afterwards I noticed she had blood in her urine. Took her to the vet, the hydrated her and did a urine test. They gave her an antibiotic shot and also Clavamox. I also put her on a special urinary food. She was doing a little bit better but the blood is back in her urine. The vet called and said that the urinalysis came back with crystals. I've changed her diet and she finished all her medication but she still has blood in her urine and it's been about three weeks. I'm really worried for her. Please help.
Add a comment to Juliette's experience
Was this experience helpful?
Molly
Maine Coon
10 Years
0 found helpful
Has Symptoms
Not eating, urinating odd places
My10 year okd female cat has been urinating in odd places, her bed, the dig's bed, and a couple days ago I noticed a small spot if blood where she urinated. She has gone from 18 pounds to 10 pounds since spring, even though her appetite was good. The vet put her on an antibiotic a week ago. All her blood work came back good except infection. Now she is not eating well for the last day, just nibbles....even water intake is down. What is the next step? Like I said only had blood work.
Add a comment to Molly's experience
Was this experience helpful?
Kiwi
Munchkin
1 Year
0 found helpful
Has Symptoms
Urinating Outside Litterbox
My 1.5 year old male cat was diagnosed with struvite Crystal's about 1 month ago. We were given antibiotics, pain meds, and recommended a perscription diet. We gave Kiwi the meds, but not the perscription diet. Instead we switched him over to 90% wet food With water(Weruva) and 10% dry (Acana). We fed him foods containing beef, as it acidifies the urine, and we added 5ml of apple cider vinegar to each meal. We have a pH test kit and the urine dropped to 6-6.5 after a few days. All was good. About 2 1/2 weeks later we noticed blood in his urine again with more frequent visits to the box. We went back to the vet to get a second course of antibiotics. We also added a cranberry supplement to his food. After a few days his urine was back to normal again. Today, 2 weeks after the first recurrence, there was a small amount of blood in the urine again and the pH was about 6.5-7. So my question is, why does this keep coming back? Is it just the natural course of the crystals clear? He is getting plenty of water and the pH is generally good, however he does have a history of stress and anxiety.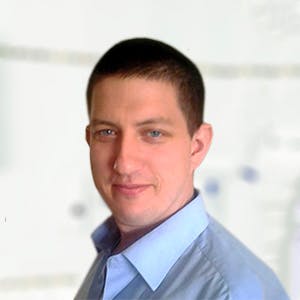 3320
Recommendations
Infections may cause issues in these cases and may recur, if there is evidence of recurrent urinary tract infections you should think about a culture and sensitivity test to be on the safe side; however, even with dietary changes and medical management if can take a few weeks for overall improvement to be seen. There is a balance between diet (need to get pH below 6 ideally) and this is why a prescription diet would be more suitable during the treatment phase; also urinalysis to look for evidence of crystals or other issues would also be useful. Regards Dr Callum Turner DVM
Add a comment to Kiwi's experience
Was this experience helpful?
Minor
Barn cat
8 Years
0 found helpful
Has Symptoms
Puking blood, stubbing, drag his be
Hi I'm Lorraine my cat is 8 years old and have been limping off and on for the past 3 years but it never cripple him from doing anything. Since January a few times a month I was picking up puke that was very dark with a little bit of blood but it use to pass and never stop him from eating or drinking. Since that time I have also notice that he was miaowlling differently when you touch his back - spinal cord. Now Tuesday I came back from work and the floor was covered with puke that was still bloody. Friday when I came home from work he hadn't move and his litter box had nothing in it and his food was not touch. Saturday and today, his been dragging his behind and sleeping close to his water bowl but he looks at it more then he drinks. I had spent thousands of dollars on my pet to be sent home after his operation to have 3 months before she died of cancer. I just don't want to make my pet suffer as I am seeing him decreasing. With your experience what could it be please be honest I have to face reality. Thank you for your time.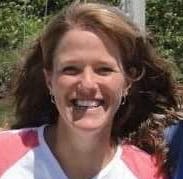 Dr. Michele King, DVM
Dr. Michele King DVM
1611
Recommendations
I'm sorry that that is happening to Minor. I'm not sure what might be going on with him without actually seeing him, but he is not an elderly cat, and there may be something that can be done for him. It would be worth having an examination for him by a veterinarian to see what they think is wrong, and if it is treatable. It doesn't sound like he is having a very good quality of life right now, and they may be able to change that.
Add a comment to Minor's experience
Was this experience helpful?
Ms.rubs
Unknown
5 Years
0 found helpful
Has Symptoms
Urinating Outside Litterbox
My cat has been peeing all over the house and I noticed that there well be a medium size white patch where she peed at. I do feed her dry food all the time. Please help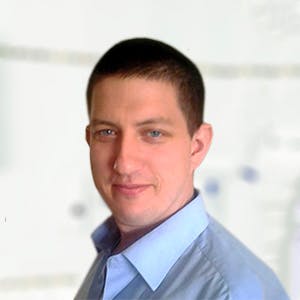 3320
Recommendations
It is possible that Ms. Rubs has urinary stones, placing her on a urinary diet may help but it would be useful to check with your Veterinarian whether this is the cause and to also determine the types of stones and if there is also a urinary tract infection. Regards Dr Callum Turner DVM
Add a comment to Ms.rubs's experience
Was this experience helpful?
Thunder
Himalayan
Seven Years
0 found helpful
My cat was treated for urinary crystals 2 weeks ago. They used a catheter to flush out crystals. He was given 3 medicines and also prescribed Hill's SD as well as CD diet, which we have been following. He went back for a follow up after 10 days and they said all was well. However, they did not do urinalysis and I forgot to ask while I was there. But within the past two days he has not been eating much and has been lethargic. Should I take him back to the vet.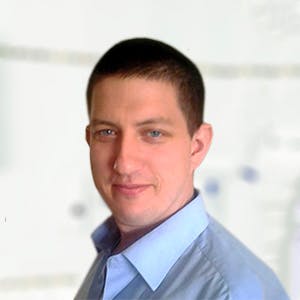 3320
Recommendations
Lethargy and a loss of appetite may be due to medication side effects (you didn't mention which medications were prescribed), however you should check in with your Veterinarian to be on the safe side if symptoms are developing again. You may just need to take them in a urine sample or they may want to examine Thunder, call them to speak with your Veterinarian. Regards Dr Callum Turner DVM
Add a comment to Thunder's experience
Was this experience helpful?
Jade
DOMESTIC
13 Years
-1 found helpful
Has Symptoms
PEEING BRIGHT RED URINE OUTSIDE OF
My cat is peeing red urine. I am a Medical Technologist and looked at the urine. It was filled with RBC's with a few triple phosphate crystals. No WBC's and small bacteria, but I got the urine off the floor. About 5-6 months ago my husband changed the brand of food. We switched back to the old food brand. Will the problem reverse itself? She is going outside of the liter box. She is 13 years old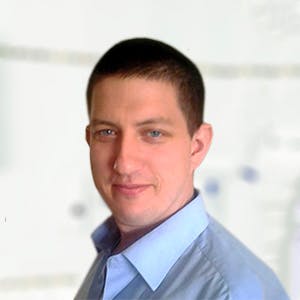 3320
Recommendations
I would still recommend that you pop into your Veterinarian to be on the safe side if there are severe symptoms as described; struvite crystals (triple phosphate) normally occur in cats due to an increase in urinary pH and feeding dry kibbles. Dietary changes and a check for any urinary stones would be a good course of action, but further treatment may be necessary. Regards Dr Callum Turner DVM
Do you think the problem will resolve itself with a change in Jade's diet? Is there a medication the vet would put Jade on to help the crystals to dissolve?
Add a comment to Jade's experience
Was this experience helpful?
Sam
American short haired
14 Years
1 found helpful
My 14 year old male had a vet perform a medical procedure on his urinary crystals when he was about a year old. Since then I have fed him a diet to prevent this from happening again. Recently I have been giving him regular cat food mixed in with his strict diet because he seems to eat more of it. I recently saw him licking his bottom and I noticed his penis was sticking out and pink. It surprised me and I looked it up on google. It said that it may be due to a uti infection. Then I looked at his urine and it seems thick. Do I need to take him to the vet or Can I just treat it at home? There was no blood in the urine.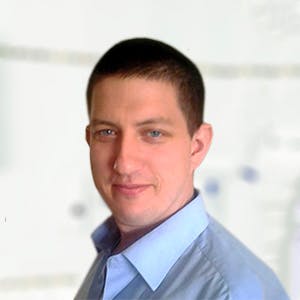 3320
Recommendations
At a minimum you should get the urine checked to see what is going on there; crystals, protein, glucose etc… may all cause issues with the urine plus a physical examination at his age would be useful too. It is possible that you may need to cut out the regular cat food as this may be causing an issue and a Veterinary visit would be required if any prescription medicines are needed. Regards Dr Callum Turner DVM
Add a comment to Sam's experience
Was this experience helpful?
Twiggy
Calico
5 Years
0 found helpful
I have a 4 year old female cat who is very finicky about her liter being clean and water and food bowl being very full. She will pee on my clothes when the liter is too dirty or food bowl is too empty. Recently I noticed small crystals on articles of clothing she has peed on. She acts normal, eats drinks, uses the liter box no straining and is on a dry food only diet. Any recommendation on what these crystals are and how to treat them?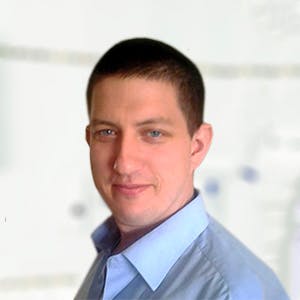 3320
Recommendations
Dry urine may show some urinary crystals, many times urinary crystal formation is due to diet; you should have a urine sample checked by your Veterinarian to determine the type of crystals and if there are any other findings to be on the safe side. Once the crystals are confirmed and identified your Veterinarian will recommend dietary changes. Regards Dr Callum Turner DVM
Add a comment to Twiggy's experience
Was this experience helpful?
Gingus
Siamese
3 Years
0 found helpful
We brought our 3 year old neutered male into the vet three weeks ago because he was going into the litter box constantly and just sitting in there and coming out and immediately licking himself. The vet gave him a steroid shot and a shot of antibiotics and within a couple of days he was peeing normally again. Then, last weekend, one day he was good and the next day showing the same signs as before but worse. The next day after we noticed it we took him in and by then he was really in pain. As soon as the vet felt him, he said he was blocked. They put in a cath and kept him for two days. When we picked him up, they said he wasn't eating well and gave us some Clavamox mixed with Bethanecol to give every 12 hours. That night about an hour after we gave him a dose, we were petting him as he laid on his side and his stomach (I am guessing) inflated for a second, made a gurgling sound, and it went back down. He also let out a noise of pain and this happened a couple more times in a row. I was worried, so I stopped petting him and got him off his side so it wouldn't happen. The next day he seemed to be ok, his stomach not doing that thing, but he was not eating. The vet had said he didn't eat good either and I wondered how long it had been since he ate. The only thing I could get down him was a couple licks of wet food and a couple small cat treats. You could tell he didn't want to eat and it was difficult for him. The vet gave us Hills S/D to feed him because they said that is why he was having bladder issues in the first place was because of the food he was eating and we needed to get him to try the new food, and I was even trying to get him to eat his regular food and he only had a couple of licks. The next day we took him back (two days after he left), and they gave him subcutaneous fluids for about 5 minutes, 20 ml of Carprofen, and 5mg of Diazepam. They also placed wet food about 10-15 times on the roof of his mouth to get him to eat. Since then, he looks and seems a little better. Still going into the litter pan trying to urinate constantly with nothing and licking after. I forgot to mention since we brought him home after he had stayed at the vet a couple days, he would dampen the blankets and towels he laid on, just not in the box, even though he is trying. He is walking around more but still having no real luck in the litter box. I am worried he is not getting enough fluids and maybe that is why he can't pee. I am also concerned that the drugs the vet gave him are only going to be a quick fix and they are only temporarily going to make him feel better for a while. Please let me know what you think about this situation. Thank you!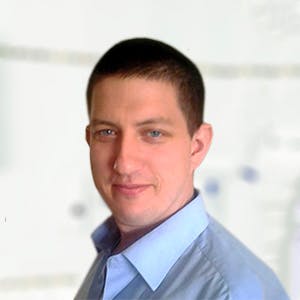 3320
Recommendations
Without examining Gingus it is difficult to determine a cause or recommend treatment, I cannot fault the treatment given so far by your Veterinarian; however further testing may be useful since an x-ray may give an indication of any masses or abnormalities around the bladder (particularly the neck of the bladder) as well as showing any stones or other pathology. Continue to encourage Gingus to eat and you can mix a little water with the wet food to boost water intake. Regards Dr Callum Turner DVM
Add a comment to Gingus's experience
Was this experience helpful?
Kit A Kat
Domestic Long Haired
4 Years
-1 found helpful
Can eating raw fish, chicken or burger cause crystals? What about appetite stimulant meds, b-12 shots or antibiotics? Has been treated for Pancreatitis for last month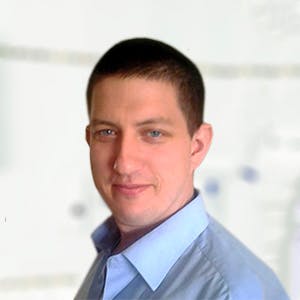 3320
Recommendations
Cats may develop urinary crystals for a variety of reasons, diet being a major contributor; you should make sure that Kit A Kat is fed a balanced and complete diet appropriate for breed and age. You should also find out the type of urinary crystals present as dietary modification and supplements can be adjusted to dissolve or prevent crystals or stones in some cases. Regards Dr Callum Turner DVM www.msdvetmanual.com/urinary-system/noninfectious-diseases-of-the-urinary-system-in-small-animals/urolithiasis-in-small-animals
Add a comment to Kit A Kat's experience
Was this experience helpful?
Jaxson
American Shorthair
4 Years
1 found helpful
My cat Jaxson recently started urintated little drops on my bed, and when really relaxed, pees a little more than a drop. We took him to the Vet and he has Crystals in his urine. We have switched him to Royal Canin SO dry and wet, and we are working on switching to only wet food over the next few weeks. Per the Vet of course. He does pee in his litter box as well, so I don't think he has blockages, right? We use Pretty Litter, for which the litter changes color when he urinates if something is wrong. Its been blue lately due to the PH alkaline being off. My question is, how long will it take for him to stop peeing on my bed or other places. How long does it take for the crystals to totally leave? I'm thinking he doesn't have any blockages being that he does uriniate. Is that correct? He peed tonight on one of my dining room chairs. Ugh! I bought crib waterproof mats and have them on my bed now along with disposables on top of that and then a sheet. The sheet will let me know if he has peed for sure. I'm just trying to find out what the time line is. Thank you very much.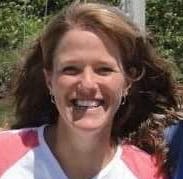 Dr. Michele King, DVM
Dr. Michele King DVM
1611
Recommendations
Thank you for your email. If he is passing urine, he shouldn't have any blockages, no Crystals in the urine can be very irritating and painful, however, and often cats will urinate in inappropriate places because it hurts. It can take a little bit of time for urine pH to change and for the crystals to disintegrate. Oftentimes, there is infection along with the crystals, as they are very irritating to the bladder, and Jaxson may benefit from an antibiotic. It would be a good idea to call your veterinarian, let them know that he is still having problems, and see if they think an antibiotic might be a good idea. Anything that helps clear this up more quickly and prevent a blockage is typically a good idea for these cats. I hope that all goes well for him.
Add a comment to Jaxson's experience
Was this experience helpful?
All
DOMESTIC
5 Years
1 found helpful
I have 10 cats, all on urinary s/o food because 4 out of 10 had crystals in their urine. Is there anything else I should be doing to prevent them from getting crystals in their urine or is the food the only way to prevent them from ever getting crystals again?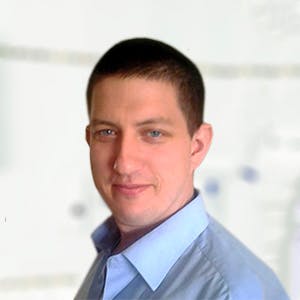 3320
Recommendations
Dietary management is the best method in cats since many of the supplements which may be used in dogs can be toxic to cats; dietary management and ensuring they are adequately hydrated is key to preventing crystal/stone formation. Regards Dr Callum Turner DVM
I have a water fountain and 3 bowels of water on the counter in the kitchen. I let the tub drip into a bowl and will have a 2nd fountain on the bathroom counter. This should be enough options for them to drink water. What if they don't want to drink water?
Add a comment to All's experience
Was this experience helpful?
Paws
American Shorthair
3 Years
0 found helpful
My cat Paws has crystals in his urethra blocking him from peeing. We were considering getting the P.U. surgery done but it's just too expensive for right now. Is there anything that we can give him besides his prescription diet he eats? He was rushed to the emergency vet a few days ago and they put a catheter in him and kept him a few days and we just got him back this morning and today is when we took him to our vet and they suggested the surgery. We couldn't afford it so we took him home and he was doing ok but now he's acting in pain even though he's on pain meds and his bladder feels hard but we can't take him to the vet tonight. He has also been trying to pee but can't and I feel so bad for him and I was wondering if there's anything we can do at home to help him pee? When he tries to urinate he just urinates little drops and we really need him to pee a lot. Thank you.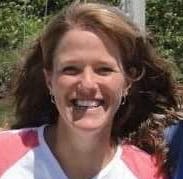 Dr. Michele King, DVM
Dr. Michele King DVM
1611
Recommendations
Thank you for your email. Sadly, there is no cure for that problem besides catheterization or surgery. If he is straining to urinate now, and having difficulty urinating, and crying and painful, he needs to go back to the emergency veterinarian immediately. Urinary blockages are intensely painful, and fatal. There are options for payment that most veterinary clinics will accept such as CareCredit. He can't stay at home unable to urinate with no relief. I'm sorry that is happening to him, but you need to think of his best interest in this situation.
Add a comment to Paws's experience
Was this experience helpful?