What is Tooth Fracture?
Fractures most commonly affect the canine tooth, or "fang", which is typically the longest tooth in the cat's mouth. The pulp extends almost to the tip of the canine tooth, therefore making pulp damage more likely if these teeth are fractured even a slightly. Thorough daily oral care is key in preventing tooth fracture and noticing it before any serious damage can occur.
Tooth fracture is a relatively common disorder in cats. It may not be serious or life-threatening, and may not ever bother the cat. However, if the tooth pulp – or the living connective tissue located in the center of the tooth – is damaged, the fracture will result in further dental problems if left untreated. These problems include bacterial infection and death of the pulp tissue (known as endodontic disease).
Symptoms of Tooth Fracture in Cats
Symptoms of tooth fracture in cats may not be immediately apparent because your cat may not be exhibiting any. In minor cases of tooth fracture, your cat's eating habits and appetite may not change at all. Additionally, they may not experience any sort of pain or discomfort.
Look out for these symptoms of tooth fracture:
Signs of pain or discomfort during eating
Chewing food on one side of the mouth
Blood in the mouth or coming from the tooth
Pus or swelling as a result of infection
If you suspect your cat has a fractured tooth but they aren't showing any symptoms, there is a possibility that the tooth pulp has already died and that infection has occurred. In this case, the body's immune system has successfully fought off the infection, therefore masking outward symptoms. Damaged tooth pulp may take weeks or months to die, and your cat may not show any symptoms at all during this time.
In all cases of tooth fracture, take your cat to the vet as soon as possible, as cats are notorious for hiding their symptoms from their owners. If your cat's tooth is bleeding, you need to take it to the vet immediately, as it has suffered damage to the dental pulp.
Causes of Tooth Fracture in Cats
The most common causes of tooth fractures in cats are from chewing on hard objects, rough play, and direct trauma. In older cats, attrition – or the natural reduction of tooth tissue due to constant tooth-to-tooth contact – may be a cause. Similarly, abrasion – or the wearing down of teeth due to a foreign object – can also be the culprit. Presently, no other known dental diseases or conditions cause tooth fracture.
Diagnosis of Tooth Fracture in Cats
Your vet will first examine your cat's teeth, initially looking for outward signs of tooth pulp damage. The vet will likely ask you when you first noticed the fracture, as well as whether or not any traumatic events have occurred that may have caused the fracture. Be sure to inform the vet of all your cat's symptoms, as this will aid them in determining if your cat's fracture will require a more invasive treatment.
In order to determine whether or not there has been any pulp damage, your vet may choose to administer anesthesia to or otherwise sedate your cat and perform a radiography. They may also choose to perform a dental X-ray.
Treatment of Tooth Fracture in Cats
If there has been no pulp damage, the fracture is merely a cosmetic problem and will not require treatment. However, if pulp damage is evident, the fractured tooth will have to be extracted or treated with a root canal. Any surrounding damage to the gums or soft tissues of the mouth will also be treated during this time.
Root canal is often the recommended course of treatment. Following the removal of infected pulpal tissue, the tooth will then be fully restored using a tooth-colored composite material which will seal the tooth and prevent future infection. Your vet will perform a radiograph afterward to ensure that the entire tooth has been filled.
In the event that the pulp has died and resulted in infection, the tooth will be extracted. The infection may be treated with antibiotics if it persists following extraction. Antibiotics, if administered without extracting the tooth or otherwise treating the damaged pulp, will cure the bacterial infection temporarily. However, the infection will likely recur as soon as the medication is discontinued.
Recovery of Tooth Fracture in Cats
Root canal therapy is typically completely curative with no further problems.
Recovering from a tooth extraction may not be so easy, particularly if the canine tooth is affected. Extraction can be painful for cats because the root of the canine is longer and wider than the part of the canine that you can see. Extraction is a more major surgery, and will require anesthesia.
Following an extraction, your vet may prescribe pain management medication. Your vet may also recommend that you feed your cat soft or wet food during recovery to minimize pain.
Tooth Fracture Questions and Advice from Veterinary Professionals
Luna
Domestic shorthair tortishell
6 Years
0 found helpful
My kitty Luna has her left front canine completely broken off I can not find the missing tooth, and I just noticed it so i don't know how long it's been missing. It's not swollen it's not bleeding and she seems to be acting fine. Should I just keep an eye on her and if she seems to get sick do something then? I can't really afford to take her to the vet.
I have the same thing happen to my 6 year old cat and I can't find or caused what happed he is not bleeding and it doesn't see. To bother him but I can't afford vet care too
Add a comment to Luna's experience
Was this experience helpful?
Molly
Calico
1 Year
0 found helpful
My 1 year old female shorthair calico Molly has a tiny sliver of a chip missing on her right canine. I noticed it about 2-3 months ago and debated about taking her in because money is tight. I don't know when it happened but she seems fine, eats and sleeps normally, it doesn't look like it affects her in any way, I wouldn't have even noticed if I didn't need to pull a feather from one of her toys out of her mouth. Any ideas?
Add a comment to Molly's experience
Was this experience helpful?
Bear
Black ASH
16 Years
0 found helpful
My cat, bear has had a lack of appetite so I took her to the vet for what I assumed was dental issues. The vet took an X-ray of her abdomen which showed gray fluid that impaired the visual of the organs. They're saying it's most likely a type of cancer. Is there any possibility that a tooth infection could cause abdominal swelling? I hear her crunching on something occasionally which has to be a tooth since it's after eating soft treats. Please and thank you!
Add a comment to Bear's experience
Was this experience helpful?
Millie
Calico
8 Months
0 found helpful
My cat ran up on the garage to play..she runs around FAST it scared me but yesterday she was on the highest point and fell right into her face. It's all bloody, all around her mouth. She fell hard. Her teeth feel sharp so I dont know. With such trauma fo her mouth, teeth. I know she was hurt she hid out for a few hours. I saw her eating so I guess I'll just keep an eye...any advice.
Add a comment to Millie's experience
Was this experience helpful?
Kaleo
dsh
6 Years
0 found helpful
Has Symptoms
Active after his buprenorphine
My cat, Kaleo, 6,experienced some type of trauma to his face a few weeks ago. He broke an upper canine which now had a jagged edge. The other canine got pushed a bit & the root area is bulging. He is on buprenorphine every 8 hours for pain since his knee surgery related to that same traumatic day. He moves great though, can jump up on low items like the sofa, eats well, eliminates, etc.
I wonder does he even need to see a dental veterinarian?
Add a comment to Kaleo's experience
Was this experience helpful?
Mabel
Calico
3 Years
0 found helpful
My cat lost her balance this morning, and fell off a ledge about 10 feet and fell on some concrete stairs on her side. She got up immediately and ran to the door. When I was examining her, I noticed her top left canine tooth was chipped and she had a cut on her lower lip. It also looked as if her tooth was bleeding but I couldn't tell if it was blood from the cut. With further examination, I noticed the part of her tooth that chipped off is embedded in her lower lip. She won't let me touch it, nor do I want to hurt her with trying to get it out. My family tells me it's fine and that it will fall out, but I am still worried. Should I take her to the vet, or am I overreacting?
Add a comment to Mabel's experience
Was this experience helpful?
Rhea
tabby
3 Years
0 found helpful
Hello! At a vet check up, we discovered that our cat is missing both top and bottom canine teeth on one side only. The vet would like to examine her under anaesthesia. The teeth appear to be completely snapped off down to the gums but the roots are still there. I read on another website that removing the canines can reduce the integrity of the jaw, reducing protection in the event of another fall. The website said that without the canine roots, jaw shatter is more common. Is this something we should consider with a clumsy cat? Would a cap be better than an extraction in this case?
Add a comment to Rhea's experience
Was this experience helpful?
Kyan
dsh
9 Years
0 found helpful
Has Symptoms
Very small chipped upper right canine
When Kyan went to jump and harass Nyla, Kyan chipped his upper right canine. It's juuuuust the very tip of the tooth, but I can see what appears to be a vein, except there's no bleeding. Is there anything I can do for him until I get him to the vet? Is there something I can dab on his tooth to prevent bleeding and infection?
Add a comment to Kyan's experience
Was this experience helpful?
Sidney
DOMESTIC
7 Years
0 found helpful
My fiancé and I got home to find my cat's canine/fang tooth on the floor. There wasnt any trailing blood or blood in his mouth. He acted as normal when we got home meowing for food. When I managed to look in his mouth the area looked a little swallow and the tooth seemed to have fresh blood on it.

Sidney absolutely hates the vet,we are so nervous on what to do at this point. Any suggestions?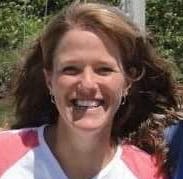 1611
Recommendations
If the whole canine tooth has come out, that area may heal normally and he may not need further treatment. If he has dental disease that caused his teeth to be unhealthy, or a trauma that caused that problem, he may need further care. If he is eating and drinking and acting normally, it would make sense to keep a close eye on him, and his mouth, and make sure that it isn't getting swollen, red, or painful. If those things are happening, he should be seen by a veterinarian.
Add a comment to Sidney's experience
Was this experience helpful?
Spanky
Black cat
6 Years
0 found helpful
Cat hasn't eaten for two days. It was due to the excessive heat found out she has a broken front tooth and his gums are swollen how do I treat a swollen gums and the pain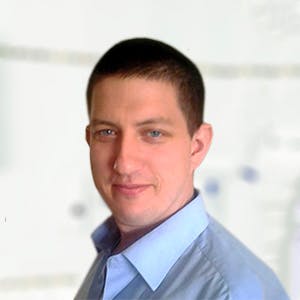 3320
Recommendations
There is no real safe pain relief to give to Spanky which is available over the counter, if the tooth has been broken it should be seen by your Veterinarian to determine whether the tooth should be extracted, filled or capped. Human over the counter anti inflammatories are toxic for cats and I wouldn't recommend the use of aspirin for animals in this case. You should visit your Veterinarian for an examination. Regards Dr Callum Turner DVM
Add a comment to Spanky's experience
Was this experience helpful?
Toby
long hair
2 Years
0 found helpful
Has Symptoms
Indentation of tooth on his gums
About 1/4 of the bottom tooth is gone on my male cats right side canine tooth. It looks like the tooth is leaving an indentation mark on his gums. Should I take him to the vet? He isn't acting any different and his eating habits have not changed.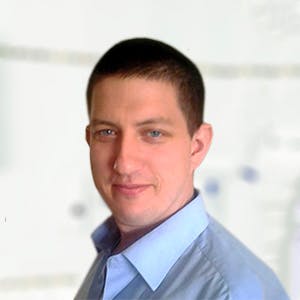 3320
Recommendations
You should take Toby to be checked by your Veterinarian to determine if the pulp cavity is exposed and whether it should be filled, extracted or another treatment given; without examining Toby I cannot say how severe it is or what the best course of action would be. Regards Dr Callum Turner DVM
Add a comment to Toby's experience
Was this experience helpful?
Bob
Black Domestic
5 Years
0 found helpful
Hello there! My black kitty bob is between 5-6 years old, and he fractured his right canine tooth on Wednesday evening from a misjudged jump. I cannot tell if there is pulp exposure. He seems to be eating fine, no appetite change, and he's sleeping well also. How can I tell if it's a bad fracture if his eating habits are unchanged? He's not showing any signs of pain or discomfort, but the tooth is broken in half and looks like it would be painful otherwise. Is he just "toughing it out"? My vet quoted me around $1000 for an extraction and $1200 for a root canal. Also how long would it take for the tooth to get infected? Infection is my biggest concern. I'd love to opt for a root canal if the tooth can be saved before choosing an extraction, but ultimately it will be up to the Vet once I bring him in to be examined. I'm going to try to get him to the vet next week but I'm concerned about the cost.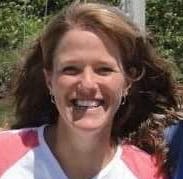 1611
Recommendations
If the tooth is broken 1/2 way up, there is a good chance that there is pulp exposure, and that the tooth needs to be treated. Whether you have an extraction or a root canal is up to you, not your veterinarian, but to be honest, cats do not need those teeth, as they don't have to forage in the wild anymore - we give them food. A root canal will save the tooth but will be quite a bit more expensive, while an extraction will remove the tooth but will clear up the problem for him of an infected pulp cavity.
Add a comment to Bob's experience
Was this experience helpful?
Mau
Calico
7 Years
0 found helpful
My cat jumped and landed on her face and when we looked to make sure she was okay, her incisor top tooth was broke. She's eating and drinking fine. Acting normal.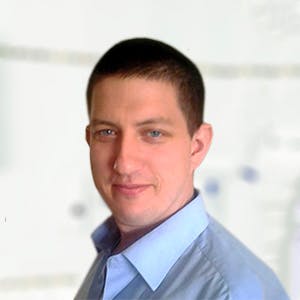 3320
Recommendations
If Mau has a broken tooth, you should visit your Veterinarian to determine whether the tooth needs to be removed, filled or is OK as it is; without examining Mau I cannot say if she requires Veterinary attention or not but any trauma to the head should be evaluated by a Veterinarian. Regards Dr Callum Turner DVM
Add a comment to Mau's experience
Was this experience helpful?