What is Shock?
If you suspect your cat is going into shock, keep it warm by covering with a blanket. Never apply direct heat to your cat's body as this may worsen your cat's condition. Remain calm to avoid adding to your cat's stress. Finally, don't feed or allow your cat to drink water during this time.
Shock occurs when the brain is deprived of oxygen, which will result in the circulatory system slowing down. Shock can be caused by a variety of factors, including trauma or an allergic reaction. It is imperative that you consult a vet immediately if your cat goes into shock. No matter the cause, shock can be life-threatening if not treated in time.
Symptoms of Shock in Cats
If you notice your cat exhibiting any of the following symptoms, seek immediate veterinary attention to prevent a life-threatening event:
Pale or discolored gums
Confusion or disorientation
Lethargy and general weakness
Vomiting and/or diarrhea
Depression
Hypothermia
Rapid or shallow breathing
Rapid and/or weak pulse
Convulsions or seizures
Loss of consciousness*
*If your cat is unconscious, it is important that you ensure it is still breathing. If you can't detect a pulse or if breathing has stopped, artificial resuscitation may be necessary. Keep the head lower than the heart to promote circulation.
Types
There are three types of shock in cats:
Hypovolemic: This type of shock occurs when there has been a significant loss of blood or fluid due to an injury.
Cardiogenic: When the heart has failed, cardiogenic shock will occur.
Distributive: Most commonly associated with infections, distributive shock results from problems within peripheral blood vessels and causes blood to flow away from the central circulatory system.
Causes of Shock in Cats
There are many causes for shock in cats. The primary cause is usually trauma, such as being struck by a car or sustaining a serious or life-threatening physical injury. However, another common cause is an allergic reaction. This is referred to as anaphylactic shock and warrants emergency veterinary attention.
Other causes of shock include exposure to certain toxic substances, bacterial infection, heat stroke, side effect of a serious illness, and significant loss of blood. Your vet will be able to determine the cause upon diagnosis.
Diagnosis of Shock in Cats
Your vet will be able to diagnose your cat with shock based on clinical signs and physical examination. To determine the underlying cause of shock, your vet may use a number of tests. These may include blood, urine, and stool analysis, x-rays, ultrasounds, and CT scans.
Be sure to inform your vet of the duration of your cat's symptoms as well as any underlying medical conditions or allergies that may have caused the shock. Once your cat is in a more stable condition, your vet may ask you for a complete medical history.
Treatment of Shock in Cats
Treatment methods will depend on the cause and severity of shock. However, the main goal for all treatment methods is to restore oxygen and fluid levels. Due to the time-sensitive nature of shock, your vet will begin treatment based on your cat's specific needs immediately following the definitive diagnosis.
Intravenous fluid therapy is typically administered in cases of shock. Oxygen therapy may also be utilized if the cat is having trouble breathing. If the cat is bleeding, the vet will control the bleeding. If your cat has suffered extensive physical injury, the use of anesthetics in addition to surgery may be required. This is also true in cases of internal bleeding. If the shock is anaphylactic, your vet will administer epinephrine via injection in order for the reaction to subside.
Recovery of Shock in Cats
Always follow your vet's post-treatment instructions carefully. If your cat is suffering from a bacterial infection and has been prescribed antibiotics, it is imperative that you administer the medication for the entire duration of the recommended treatment period. Failure to do so could result in aggressive recurrence.
If your cat has suffered from serious physical injury, ensure that it gets plenty of rest and avoids overexertion. Provide your cat with a warm place to rest, as this will encourage regulation of the circulatory system. Your vet will be able to give you specific recovery instructions if your cat has broken a bone or sustained internal injuries.
If your cat has had surgery, you will need to ensure it doesn't irritate the surgery site. If your cat has been diagnosed with a severe illness such as heart disease, be sure to follow your vet's instructions regarding treatment, drug administration, and recovery.
Depending on the severity of the underlying cause, your vet may schedule follow-up appointments as needed to monitor your cat's condition.
Shock Questions and Advice from Veterinary Professionals
Coco
DOMESTIC
2 Years
0 found helpful
Has Symptoms
In pain in a few different places
How can I tell if my cat has been hit by a car please? She has a small hardly noticeable slit on top of her ear. She's lost alot of blood and she is in pain in a few different places. Do this sound like she's been hit by a car? If not what do this sound like please? Coco is a female cat who was 2 years old last month and she has been neutered. She is a very unwell cat anyway. I really appreciate your free advice as Coco (my cat) is my life.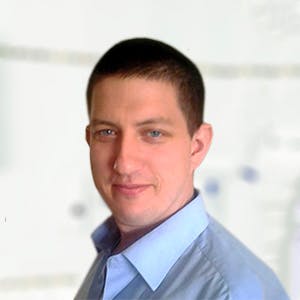 2492
Recommendations
It certainly sounds like Coco has had a severe traumatic injury which may include being hit by a car, but there is no tell tale sign that it was a car. But instead of questioning whether or not this is from being hit by a car, but getting Coco veterinary attention immediately especially with a loss of blood and suspected head trauma. Regards Dr Callum Turner DVM
Add a comment to Coco's experience
Was this experience helpful?
Charlie
Short haired domestic
10 Years
1 found helpful
I took my 9 1/2 yr old precious cat to vet on Tuesday. I noticed a bulge on lower side towards abdomen near hind right leg. I was realizing he was not his usual self, no strong appetite and I believed he was constipated. Vet examined and did blood work and X-rays. Told labs were ok and X-ray looked liked no organ attachment to "bulge". Said she was going to stick needle in bulge I guess to aspirate? Anyway 20 minutes later she came and got me to say he was in respiratory distress and may not make it!!! He didn't, my heart is broken and I'm terribly guilty for taking him there. My question is do you think she used good judgement? Oh yes, she did say she withdrew almost 600-800 cc of bloody fluid. I think he went into shock due to what was done to him and my sweet baby died. Any advice or words knowledge you may be able to share are appreciated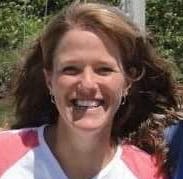 1076
Recommendations
Thank you for your email. I'm so sorry for the unexpected loss of your Charlie. I am sure that your veteirnarian is as heartbroken about this as you are. A fine needle aspirate is a very commonly performed procedure, and one never expects this kind of outcome. It sounds like he did not suffer, which is a small blessing. I am sorry, again.
Add a comment to Charlie's experience
Was this experience helpful?
Goldy
Spotted cat
4 Months
0 found helpful
Kitten 4 months old had leg injury on one leg. Later due to shock got paralyzed on the other leg too due to insufficient blood circulation. vet giving injections. Now able to climb up and showing physical activities . But undergoing shock and not that much active. Her eyes are swollen her hairs disoriented and falling . Could she able to recover health.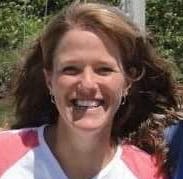 1076
Recommendations
Thank you for your email. I'm sorry that that is happening to Goldy. Without seeing her, I can't comment on whether she will be able to recover. Since your veterinarian has seen her and is treating her, it would be best to ask them what they think her prognosis for recovery is. I hope that she is able to pull through this.
Add a comment to Goldy's experience
Was this experience helpful?
Dropje
Shorthair
3 Months
0 found helpful
Kitten 3 mnths old 1 kg, was diagnosed lungworm and first received a broad once off worming treatment. Since 48 ago received 50 mg pendenzadol (sounds like) now in shock temp 32 celcius. Vet gave antishock treatment but thinks tomorrow if kitten itself does not pick up temp itself again euthanesia is advised. Should we give up this early or continue antishock for x days until dead worms leave the body? Xray upper lungs seem cleared compared before treatment. Sugarlevel blood is ok. No dehydration. Thanks for your advice.European shorthair straykitten from rescuehome. Went through uri successfully 3 weeks ago but high respiration remained resulting in above story.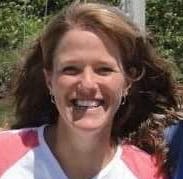 1076
Recommendations
Thank you for your email. I'm sorry that that is happening to Dropje. WIthout being able to assess her, I can't really advise whether to continue therapy, but you should trust your veterinarian's opinion on her quality of life and possibility for recovery. They have her best interests in mind, and will let you know if they think that she will recover or if euthanasia is advised. I hope that she recovers from this.
Add a comment to Dropje's experience
Was this experience helpful?
Belti
Persian
3 Months
0 found helpful
My kitten has had multiple shocks in a couple days. I haven't got time to bring her to the vet. What are the causes and how should I treat her after the shock ends? Thank you.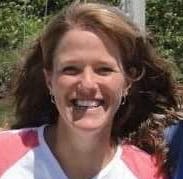 1076
Recommendations
Thank you for your email. I'm not sure what you mean by 'shock', and without examining her I cannot tell if she is okay - it would be best to have her seen by your veterinarian so that they can make sure that she is okay. I hope that everything goes well for her.
Add a comment to Belti's experience
Was this experience helpful?
Naveen
Domesti
3 Years
0 found helpful
My mom's cat was diagnosed with shock after my mom gave her 3 yr old, Dom short hair, a bath and blow dried him. He's back home after being given fluids and all sorts of medication but he is still lethargic and not eating or drinking. How long until he is back to normal. Keep in mind after blood work the vet gave us the green light on him coming home but still had no answer to why he went into shock in the first place.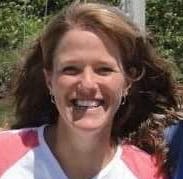 1076
Recommendations
Thank you for your email. I'm sorry that Naveen is having these problems. Without seeing her, I have a difficult time commenting on why she went into shock, or how long it will take for her to recover. It sounds like he is on the mend, but it would be worth following up with your veterinarian to see what their opinion is on whether it is okay that he is still lethargic. I hope that she is okay!
Add a comment to Naveen's experience
Was this experience helpful?
Cat
Himalayan
10 Years
0 found helpful
10 year old female spayed himilayan. Noticed rapid breathing and lack of appetite 1 WK ago. Took her to vet 3 days ago. Vet prescribed clavamox and asked us to get an ultrasound at another facility. Differential diagnosis was pneumonia/cancer. Other facility performed ultrasound and advised us to discontinue clavamox. Sent out sample collected from chest during ultrasound to test for cancer. Will take 3-5 business days. Gave us an appetite stimulant/anti depressant. But she still did not really eat. Overnight cat's breathing has worsened. Seems faster and or difficult. Also her gait is wobbly as of the day after the ultrasound. Concerned she is suffering. But don't know if I'm supposed to wait for the test. Also looking at a three day holiday weekend before the test will come back. Any advice?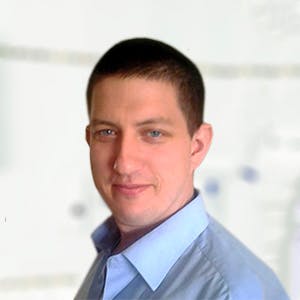 2492
Recommendations
It is distressing waiting for test results and the extended weekend isn't going to help with her in the short term, if you are noticing that she is in distress or discomfort you should visit your Veterinarian today before the weekend to make sure that she is getting an adequate amount of oxygen and to see if any supportive or symptomatic care is required. Until the test results come back it is difficult to direct any treatment so symptomatic and supportive care is best until then. Regards Dr Callum Turner DVM
Add a comment to Cat's experience
Was this experience helpful?
Cookie
Cat
7 Years
0 found helpful
My cat Cookie came in very sick last night. He walked to the house on his own but couldn't walk once he was inside. He meowed in pain. He could not control his bowls. He could not move his bottom half of his body. We treated him for shock since we live in the country and have no emergency vet and took him in first thing in the morning. He seemed to be acting better as time went on. He could walk but it caused him pain. He was talking with us like he always does. We stayed up with him and he was sleeping through the night in a blanket near the heater. We took him to the vet the next morning. The nurse and vet want to keep him on a heating pillow for 24 hours before he's in the clear. I just want to know, what are his chances of survival? I'm so scared. I thought that because he was trying to walk and made it through the night we'd be okay. But now my dad told me he might not be able to regulate his own body temperature.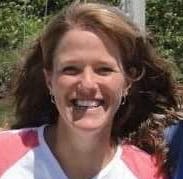 1076
Recommendations
Thank you for contacting me about Cookie. Unfortunately, without knowing more about what is going on with him as a whole, I can't comment on whether he will survive. If he had a low body temperature, once he gets warmed up he will be able to control his own body temperature unless he has something else wrong with him. If he has a broken pelvis, that is more serious and depends on the degree and location of the fracture(s). It would probably be best to contact your veterinarian and ask about his long term prognosis, but if he is at the hospital tonight being warmed and treated, he is in the right place. I hope that he recovers well.
Add a comment to Cookie's experience
Was this experience helpful?
shira
Indian
1.5
0 found helpful
Hi my name is pallavi my itten age is 1.5 months n she was unconsious frm yesterday still she dident any reactio or reply n her eys also open please tell me what i do for her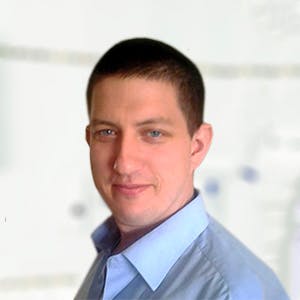 2492
Recommendations
With this severe lack of reaction, you should visit a Veterinarian as soon as possible as there is nothing that I can tell you to do at home without examining her first; there are various causes for her being unconscious and these need to be explored by your Veterinarian. Regards Dr Callum Turner DVM
Add a comment to shira's experience
Was this experience helpful?
Smudge
Cat
2 years
0 found helpful
My 2 year old male cat had a urinary blockage. After the procedure he had a hard time waking up. His temp shot up to 103 and he lost his eyesight had weakness in all his limbs and started having seizures. They consulted with a neurologist and started treating him for toxoplasmosis. He was in the hospital for 10 days and sent home with clindamyicin and seizure meds. 10 days later he started vomiting and having head tics. He died within hours. I just want to know if he actually had toxoplasmosis as they didn't do any blood tests to confirm it.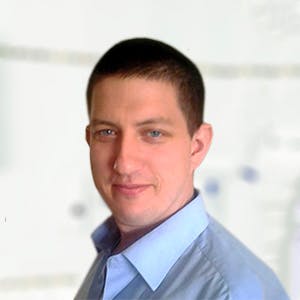 2492
Recommendations
It is difficult for me to say whether or not Smudge had toxoplasmosis as tests were not carried out, symptoms can be indicative of a disease but confirmatory testing would need to have been carried out to confirm the diagnosis. Clindamycin is the treatment of choice for toxoplasmosis, but without more information I am unable to shed any light on this for you. Regards Dr Callum Turner DVM
Add a comment to Smudge's experience
Was this experience helpful?
Rain
Siamese
6 Years
0 found helpful
Has Symptoms
Very lethargic very weak cant stand
My cat went outside the house for a short while then hud under the canal for hours. When she finally went out she could no longer stand properly and seems to be very weak. She also didnt want to drink, eat and is curlying up in the corner.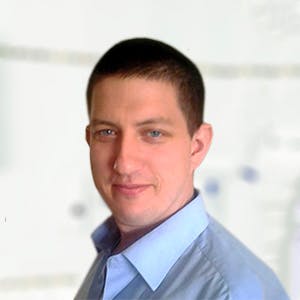 2492
Recommendations
Try to get Rain warm slowly and apply some corn syrup to the gums to boost blood sugar levels; ideally in these situations you should visit your Veterinarian to get her warm and to give intravenous fluids as apart from getting her warm and encouraging her to drink there isn't anything else you can do for her. Regards Dr Callum Turner DVM
Add a comment to Rain's experience
Was this experience helpful?
Sonny
Domesticated shorthair
1 Year
0 found helpful
I found my cat clinging to the side of a hill above a creek. He was wet, cold, and meowing very loudly. He had obviously fallen in. Why or How? That I do not know. I took him inside, dried him off and set up a heater. He curled up between my legs and started to fall asleep. He was shaking off and on and would randomly stretch, putting his head back, and meowing loudly. Then he'd go back to sleep. His eyes were dilated and he would dig his claws into my leg. He recognized me and my voice, but I still think that he didn't know where exactly he was. At one point the waking up and meowing became more frequent and so I took him to the vet. When picking him up he'd become nervous and begin the stretching out and meowing. He died on the way to the vet. He never saw a vet, but the vet tech said it could have been dry drowning. Yet he never coughed, sneezed, vomited, nor was there any drainage. What I want to know is was it dry drowning or could it have been shock and exhaustion? And did I do all I could for my cat, Sonny?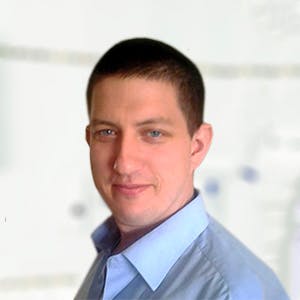 2492
Recommendations
Dry drowning is a common cause of death in these situations and is not widely known about; other causes may have been due to organ failure since he would have been wet and cold (I don't know where you are but I slipped on ice on my driveway this morning) and his body would have tried to conserve heat by restricting blood flow to the skin and some organs (like the kidneys), in some cases warming up a cat (dog/human) too quickly can cause problems. Without a necropsy, we cannot know for sure; I am just happy you found him and he passed with you and not alone. Regards Dr Callum Turner DVM
Add a comment to Sonny's experience
Was this experience helpful?
Smores
Mixed calico
1 Year
0 found helpful
I got this cat from someone who was gonna let her go .. she has worms( all kinds) I know for a fact she hasn't been vetted problem is now she is now laying in the same spot she does move around and eat and go to the bathroom and drink I'm sure she probably anemic now because the person never treated her and i have dewormer on its way i can't afford a vet and im looking for rescue for her I need to know what kind of vitamin supplements to keep her alive for the time being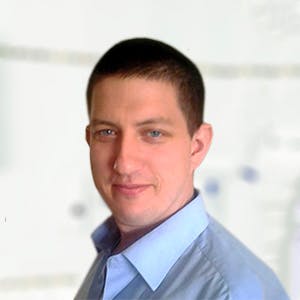 2492
Recommendations
A multivitamin supplement for cats will do fine, but if there has been a long term infestation of worms there may be more severe health problems and after treatment with anthelmintics it is possible to have an obstruction of dead worms. Inactivity may be due to worms or other types of infections, but without an examination I cannot say for sure. Regards Dr Callum Turner DVM
My cats is shock she is still alive.. And breath fast heart. Rate. And all can she recover on her own? Can I give her vitamins?
Add a comment to Smores 's experience
Was this experience helpful?
mushy
short domestic
9 Months
0 found helpful
what can i do at home other than position warmth and fluids under the skin? she was hit and may have a broken leg but we need to first treat the shock. she was hit by car trying to walk n crying. now s/s shock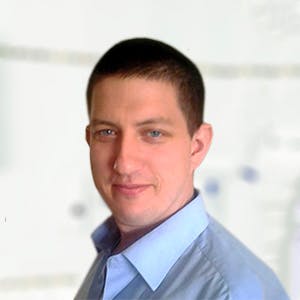 2492
Recommendations
In cases of trauma it is important that Mushy receives adequate Veterinary care: the administration of fluids (I am scared to ask if you used normal water or if you have some proper fluids lying around – don't use normal water), pain management and stabilisation of injuries along with x-ray's etc… will determine the severity of injury. Please visit your Veterinarian immediately to ensure Mushy is receiving the right care. Regards Dr Callum Turner DVM
Add a comment to mushy's experience
Was this experience helpful?