What are Dental Abscess?
Three types of dental abscesses can form under the tooth of a cat. The first type is a gingival abscess, which primarily affects gum tissue. The second is a periodontal abscess, which affects the gums directly. The third type of abscess is called a periapical abscess and it affects the pulp of the tooth. The canine teeth are the most common to abscess as they are the easiest to be broken. Veterinary attention should be sought out immediately as abscesses can burst from too much pressure and cause large wounds in the cat's face. Infection can also spread throughout the body and compromise vital organs.
When tooth decay occurs in a cat, bacteria can spread down into the root of the tooth. The bacteria disintegrates the tissue in and around the tooth, forming a cavity. The cavity then fills with dead white blood cells and more bacteria. This foul-smelling fluid is called "pus". A pus-filled cavity under a tooth is commonly referred to as a dental abscess. The gum tissue surrounding the abscess often becomes red and inflamed.
Symptoms of Dental Abscess in Cats
If you suspect any symptoms of a pus cavity or abscess forming under your cat's tooth, go to your vet as soon as possible. Infections within the abscess have the potential to develop into a systemic bacterial infection, which is life-threatening. Symptoms you should watch for include:
Round, visible bump in the mouth
Drooling
Pawing at mouth
Nose bleeds
Swollen face
Draining wound
Inability to eat
Weight loss
Loose tooth
Discoloration of tooth
Bad breath
Decrease in grooming
Fever
Sneezing
Lethargy
Causes of Dental Abscess in Cats
Any condition or occurrence that erodes or breaks a cat's tooth can cause a dental abscess to form. Some underlying issues may dispose a cat to dental issues and tooth decay. These issues should be looked for to help prevent further abscess formation. Some main causes for pus cavities under the teeth are:
Trauma (often from being hit by a car)
Biting on a hard substance
FORL (feline odontoclastic resorptive) lesions that slowly absorb adult teeth back into the body
Untreated periodontal disease
Poor oral hygiene
Mouth burn (often from chewing electric cables)
Diagnosis of Dental Abscess in Cats
Diagnosis of a dental abscess is often quite simple. The veterinarian will perform a physical examination of the cat, focusing much time on the mouth and face. Visual confirmation of a pus cavity is often all that is needed to diagnose the issue. The vet may need to differentiate a dental abscess from an eye infection or a puncture wound if swelling of the face is the main symptom present.
An X-ray may be required to identify the source of the bacterial infection and monitor the surrounding teeth for any spreading. Blood tests may be performed including a complete blood count and a biochemical profile to determine overall health and identify possible underlying issues. If the cat has undergone major trauma, other more severe injuries may need to be treated first.
Treatment of Dental Abscess in Cats
Treatment should be administered quickly to relieve the abscess before it bursts. The larger the abscess has become, the more dangerous the infection can be to the cat.
Drain & Clean
The first step in treating a cat with a dental abscess is to sedate it (possibly with general anesthesia), and lance the abscess to drain out all of the pus. The cavity will then be thoroughly cleaned. Antibiotics may be injected at this time to curb infection.
Root Canal
If the tissue surrounding the abscess is still intact, and the abscess itself is small in size, your veterinarian may choose to perform a root canal. This procedure can save the tooth while still removing all dead or infected tissue. Many veterinarians will refer the cat to a dental specialist for this procedure.
Extraction
Often, the tooth and surrounding areas are too decayed to save. In this case, a full removal of the tooth will be performed. The infection has to be decreased prior to extraction surgery or serious complications may arise. Cold packs can be used post surgery to bring down swelling and reduce pain.
Antibiotics
After a dental abscess has been removed, antibiotics will be prescribed for seven to ten days to rid the body of harmful bacteria.
Recovery of Dental Abscess in Cats
A follow-up exam will be scheduled one to two weeks after your cat has been treated. At this time, your veterinarian will perform a sensitivity test on the affected tooth and check for any signs of infection. You may have to administer pain medication at home while the cat recovers. Sometimes, a diet of soft food is recommended while the mouth is healing. No chew toys should be allowed until after the gum has healed over completely.
It is important to have your cat's teeth and mouth checked at least twice a year to prevent the formation of tooth decay. Raw meats, small uncooked bones, or hard kibble may help scrape off plaque and keep teeth clean. Maintain your cat's dental hygiene by brushing its teeth twice weekly with cat-specific toothpaste. If your cat is of a breed susceptible to dental issues (such as Siamese, Burmese, Persian and Somali breeds), take extra care to ensure teeth are kept clean. Check your cat's mouth for broken teeth, bad breath, or lesions on a regular basis.
Dental Abscess Questions and Advice from Veterinary Professionals
HM
Mix
16 Years
0 found helpful
My cat had an abscessed tooth and had many of her lower teeth removed. Now the area won't heal. She has been on antibiotics for over a month, has taken pain control and a steroid, and it is still red and very inflamed. The vet says that she doesn't know what else to do. My cat is 16 years old, and I want her to be comfortable.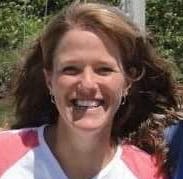 1519
Recommendations
Thank you for your email. It can be difficult for older animals to heal as quickly as when they were younger. Without examining HM, I'm not sure that I can offer much insight into why the area is not healing, but if your veterinarian isn't able to resolve it, they may have another veterinarian who may be able to give a second opinion after examining her. it never hurts to have another set of eyes and another brain look at things that don't respond the way that they should, as everyone has a different set of experiences and knowledge. I hope that HM is more comfortable soon.
Add a comment to HM's experience
Was this experience helpful?
Jewel
domestic short hair
16 Years
0 found helpful
Last week 16 year old cat was grabbing at her mouth like something was stuck in her mouth but then stopped. Now her left side of her face is all swollen even part of her eye and it's oozing.
She is limping when she walks.
My vet can't get me in until morning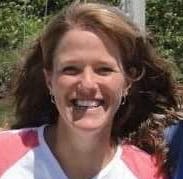 1519
Recommendations
Thank you for your email. Without seeing Jewel, I can't offer any treatments other than having your veterinarian see her as soon as they are able to get her in. She may have an abscessed tooth, or an infection otherwise, or a tumor. Your veterinarian will be able to examine her, determine what might be going on, and offer treatment options for you. If you feel that she is having an emergency, your veterinary clinic should have an after hours location to have her seen, the information is usually on the answering machine when they are closed. I hope that she is okay.
Add a comment to Jewel's experience
Was this experience helpful?
Ekko
grey tabby
10 Months
0 found helpful
My kitten has an appetite but can't chew his food/eat. He is still active/playing. He drinks water and tries to eat but i'm scared he's not actually swallowing much. He has thrown up quite a bit (just clear liquid or a slight yellow tinge) i think that's from his lack of eating. Should i be worried or give it time to see if things get better.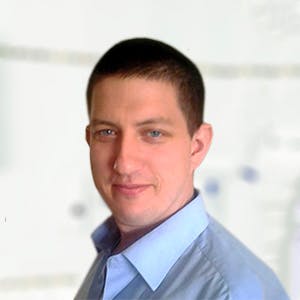 3192
Recommendations
If Ekko is having some trouble eating and is showing signs of pain you should visit your Veterinarian for an examination; oral trauma, dental issues (retained teeth for example), temporomandibular joint disorders among other causes may lead to problems. Without examining Ekko I cannot say what the specific cause is or the best course of action. Regards Dr Callum Turner DVM
Add a comment to Ekko's experience
Was this experience helpful?
Cuddles
Cat
3 Months
0 found helpful
My 12 week old cat has a lump that has grown in the last couple days on her lower left mandible. Today she has been sleeping for about 11 hours we have brought her to her dish. Then she will go back to sleep. She does feel warm as well. I will bring her to the vet in the morning just wondering if she will be ok over night?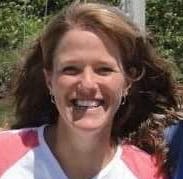 1519
Recommendations
I'm not sure what might be causing that lump to be growing, but young kittens can have abscesses that can make them feel very ill. Those don't tend to be fatal overnight, but do usually require treatment.
Add a comment to Cuddles's experience
Was this experience helpful?
Augie
Manx
12 Years
0 found helpful
Hi and a Merry Christmas R Happy Holidays to all. I am confused with my 10 to 15 year old car Augie. I brought him to the vet back on the 9th of December as I thought he may have an abscess as I could palpate a large hard lump under his lower rear jaw. The doctor diagnosed him immediately with cancer. Which was off course sad to hear. Augie was already drooling and the vet said maybe he should be put to sleep now. I refused as he didn't seem to be in any distress. He was strong and eating furiously. I have another cat who I have had on profylatic antibiotic which I change up continually. I had purchased some doxycycline on that same day. I started giving one cc to Augie daily for about a week but ran out. His 'cancer" seemed to be progressing extremely fast so wasn't sure what would be next. However he still was eating very well, up and about and socializing. But drooling heavily. His drooling was horrible today with an infectious odor. I have been trying to keep his face clean an tonight I saw a lot of puss and blood. He let me palpate and rub both inside his mouth and on the bottom of his jaw. One of the lumps went away. I of course like many am terribly broke. But I want to do my cat right. Is there any thing that I can do to clean inside his mouth? How often should I do this? What would be the best antibiotic. It must be a liquid. 15 pound cat. Really bad infection. Is this cancer or is it a horrible infection?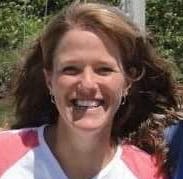 1519
Recommendations
Thank you for your email. I am sorry that is happening Augie. I appreciate that you want to do everything that you can, but I cannot tell without examining him if he has an infection, or cancer, or both - oftentimes, a cancerous tumor can become infected, and more complicated. I cannot recommend an antibiotic, and it would be a good idea to contact the veterinarian that saw him last, and ask if they are able to recommend anything, since they have seen him in the past. I hope that you are able to help him, and to make sure that he isn't suffering.
Add a comment to Augie's experience
Was this experience helpful?
Onyx
dsh
1 Year
0 found helpful
Hi I'm almost positive my cat has a tooth abscess he has a lump under his eye and the eye is actually shut my question is I started him on clavamox this morning will that help him and take the swelling down till I can take him to the vet next week?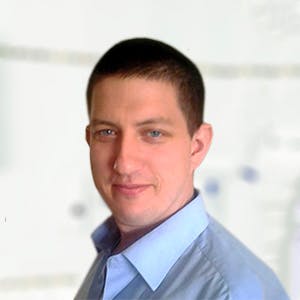 3192
Recommendations
I cannot recommend that you give any antibiotics to a patient unless prescribed by a Veterinarian, irresponsible use of antibiotics are creating a global health crisis. If you suspect that Onyx has a dental abscess you should visit your Veterinarian before deciding on a course of treatment and ensure that Onyx can drink and has access to wet food (dry food may be painful). Regards Dr Callum Turner DVM
Add a comment to Onyx's experience
Was this experience helpful?
Craig
domestic short hair
almost two
0 found helpful
My cat has two small gum bois, one is a dark color and one is white. He doesnt appear to be in any pain, is actually still acting like himself. I wondered if there is anything I can do for him at home until I have the money to take him to the vet?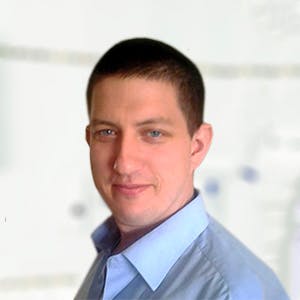 3192
Recommendations
I would recommend you visit your Veterinarian as soon as possible; however, until you are able to visit your Veterinarian, rinsing the boils with salt water after each meal should help. This may be a quite simple case requiring some antibiotics or may require tests and more extensive treatment. Regards Dr Callum Turner DVM
To get cat to eat give gerber chicken baby food pate kind in little jar. Also give Tomlin high cal nutrition gel to gain weight. Get at pet store. Give pate cat food using medicine syringe type oral, just pack the food in tube with butter knife. Bonito flakes on food smtimes is helpful. God bless your effort.
looking for recommendations on getting my cat to eat or a mush recipe that will help him gain weight as fast as possible. I am fostering a cat from my local shelter that came in as a stray. We are trying to get weight on him so he can have his oral surgery but he is not eating and is skin and bones. He is on antibiotics and pain meds to manage the infection while we get weight on him so he can have his oral surgery. He has an abscess and gingivitis. he is very inquisitive and curious. he doesn't seem disconnected from the world and seems like he's fighter so we want to try everything we can. I'm confident that once he has his surgery he'll have many more years in him. He's not eating much at all. Using pate canned cat food currently. He's a 10yr old neutered male with abscess on his upper rt side.
My cat is twitching and drooling and scratching at his face. He won't eat or drink and the vet said there was nothing in his mouth but yet can't figure out the reason why he is acting like he is having a seizure.
Add a comment to Craig's experience
Was this experience helpful?
Lucy
tabby
10 Years
0 found helpful
Has Symptoms
Not eating lethargic, improved now
My 10 year old female tabby has a tooth abscess. They weren't sure if it was primary or secondary. The vet didn't think the tooth would have caused her not to eat since cats like in the wild instinctively will eat to survive. She had blood work done. I took her to the vet since she was not eating much for about 2 weeks. They gave her a medication to calm her stomach and I was trying to force feed her over the weekend. I was monitoring her urine/ stool and she had no stool but her urine was bright orange at least 2 times I could see.The vet said the orange urine is bilirubin. Her blood work came back on Monday with severe liver inflammation. She's now on an antibiotic and a med to stimulate her appetite. Now she's drinking a lot of water and eating Temptations treats on the second day on an antibiotic, she's so much better. Do you think the abscess caused the severe liver inflammation? Can a bacterial infection from an abscessed tooth cause severe liver inflammation? If she can keep eating and drinking enough to get the tooth taken care of do you think it will go well?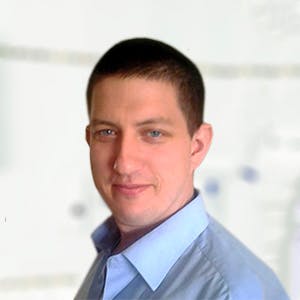 3192
Recommendations
There is a connection between poor oral hygiene and liver inflammation (among other issues involving the heart and other organs); it is important to treat the dental abscess and to give support to the liver along with supportive and symptomatic care. I cannot give a prognosis since I haven't made an examination myself, but monitor for improvement and check in with your Veterinarian. Regards Dr Callum Turner DVM
Add a comment to Lucy's experience
Was this experience helpful?
Bulvi
Himalayan
14 Years
0 found helpful
Can an rotten tooth cause and infection that brings on jaundice in a cat? Bulvi has a full CBC being done on him because he has jaundice but I just got a look at his teeth and one is bad. He is losing weight and has difficulty eating.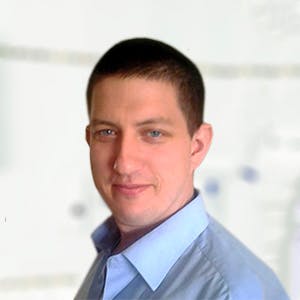 3192
Recommendations
There are various causes of jaundice in cats which include infections (bacterial or parasitic), autoimmune disease, liver disease, tumours among other causes; an infected tooth is unlikely to be the cause but it should be extracted to make eating more comfortable. Regards Dr Callum Turner DVM
Just want answers about my cat
Add a comment to Bulvi's experience
Was this experience helpful?
Billybob
Nebelung
9 Years
0 found helpful
Medication Used
Clavaseptin x 10 days (last year)
Clinacin x 10 days (last year)
Hi there, I adopted a 9y/o domestic longhaired cat last year, and at the time, he was treated with a 14 day course of antibiotics for a respiratory infection as well as a right upper canine tooth abscess (unsure how this was diagnosed).

It's been 1 year, and I took him to the vet yesterday for his annual visit, and they commented that the gums around hi right upper canine is still a bit swollen compared to the other side and that an "infection might still be in his tooth". He's been completely fine otherwise for the last year - eating and grooming lots, no drooling or discharge etc. - do you think he can still have a tooth abscess given this time, or could we wait and see if anything changes? And are oral antibiotics effective in this case, or would you still go with dental extraction? Thanks!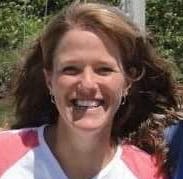 1519
Recommendations
Thank you for your question. If he has a recurrent infection around that tooth, it is possible that it was dormant and has started to become abscessed again. Oral antibiotics may be effective, but the best way to tell would be to have an x-ray done of that tooth and see if there are signs of damage to the tissues around the tooth. If there are signs of an abscess, dental extraction is one alternative for treatment. There are veterinary dentists who are able to perform root canals in these teeth and save the tooth, but cats don't tend to need those teeth to eat, so many owners opt for extraction. I hope that everything goes well for him!
Add a comment to Billybob's experience
Was this experience helpful?
Sox
tabby
16 Years
0 found helpful
Has Symptoms
swollen face, mucus from nose
My 16 yr old male domestic short hair has been diagnosed with a abscessed tooth and put on antibiotics. He has had a swollen face and mucus coming from his nose. He stopped eating 3 days ago and has stopped cleaning himself. I will not have any money for 2 weeks. Can this wait at all to be extracted?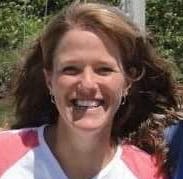 1519
Recommendations
Thank you for contacting us about Sox. It doesn't sound like the infection is responding well to the antibiotics, and the tooth may need to come out sooner. I'm not sure how long he has been on the antibiotics, but if he hasn't eaten in 3 days, you need to get that taken care of sooner than 2 weeks, for sure. There are payment options that many vet clinics take, such as Care Credit, that can be very helpful for unexpected expenses like this. It would be a good idea to call your veterinarian and let them know what is going on and discuss options - they wouldn't want him to suffer while that tooth is bothering him.
Add a comment to Sox's experience
Was this experience helpful?
Biebs
Burmese
11 Years
1 found helpful
My indoor cat feels fine and yet Im told, that 3 teeth have to be pulled, because of an Abscess. She is not in pain and swollen. She is a 11 year old Burmese. Why would that be necessary ? I don't have extra money to spend, if I don't have to!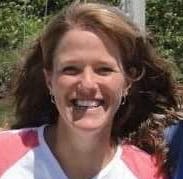 1519
Recommendations
Thank you for your email. Dental disease is quite common in cats, as they get older. Cats often do not show signs of pain, instinctually, even though they may be in pain. If your veterinarian has determined that she has a dental abscess, she will be better off having that taken care of, then having it ignored until it becomes a problem. i hope that everything goes well for Biebs.
Add a comment to Biebs's experience
Was this experience helpful?
Penny
Cat
20 Years
0 found helpful
My cat is 20 years old and has been pawing at the mouth and we think she has an abscess. She has tried cleaning herself but her hair is getting a black liquid on her that hardens and she can not clean it so she is pulling her hair out on her paws. She smells pretty bad and barely can eat food so we have to squish it and give her wet food which she tries to eat. I know it has something to do with her mouth and we tried to open to see it and we saw maybe a black abscess. What should we do?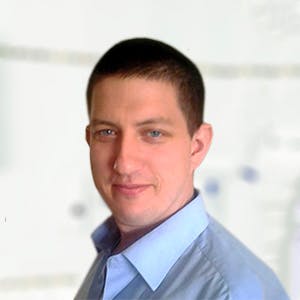 3192
Recommendations
There are many different conditions which may affect an elderly cat; abscess, tumours, infections among other issues may make eating painful and at twenty years old we are left with few options. Without examining Penny I cannot say for certain what the cause is, but you should think about visiting your Veterinarian for an examination of the black mass and to determine if there is an appropriate treatment available. Regards Dr Callum Turner DVM
Add a comment to Penny's experience
Was this experience helpful?
Bagpuss
tabby
18 Years
0 found helpful
I have been to the vets and she was given an injection of antibiotics on Monday I called back again for pain relief for her and was given Metacam but she is sleeping nearly all the time not eating,drinking or going to the loo and I am really scared for her is there anything else I can do I have tried giving her water through an oral syrine but that is difficult any ideas please?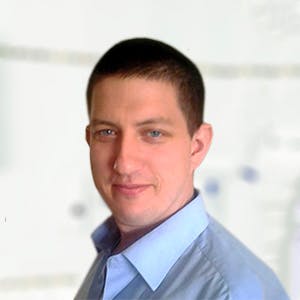 3192
Recommendations
Side effects including lethargy and loss of appetite are commonly seen with medications like Metacam (meloxicam) and many different antibiotics; also any pain or discomfort from the abscess may also result in the same symptoms (among others). Without examining Bagpuss I cannot say whether the symptoms are due to the abscess or the medication side effects, however I would recommend returning to your Veterinarian before the weekend to be on the safe side. Regards Dr Callum Turner DVM
Add a comment to Bagpuss's experience
Was this experience helpful?
Little
Calico
18 Years
1 found helpful
My cat is sneezing with eye drainage but no discharge from her nose. She has big infection in back upper tooth. My question is should she have her Azithromycin before her surgery or her amoxicillin?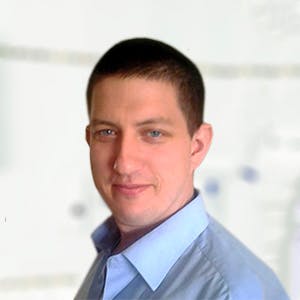 3192
Recommendations
Both azithromycin and amoxicillin may be used on a dental abscess, but for treatment and dosage you should speak with your Veterinarian for guidance as I am legally unable to prescribe or recommend any prescription medications without examining a patient first. Regards Dr Callum Turner DVM
Add a comment to Little's experience
Was this experience helpful?
Thena
DOMESTIC
19 Years
-1 found helpful
Medication Used
Clavamox antibiotic- oral
I recently discovered an abcess in my 19 year old cat's mouth. She is really too old for surgery and becomes extremely distraught even trying to get her in a cage you go to the vet. I have her on antibiotics which has helped with the sneezing and the swelling has gone down mostly. How long can a cat of this age stay on antibiotics and once stopped will the infection likely return? She is still eating well and acting normal otherwise.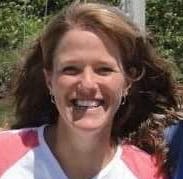 1519
Recommendations
Thank you for your email. The swelling will return if the abscess is related to a tooth, most likely. If the abscess was unrelated to a tooth, antibiotics may help resolve the problem. It would be best to discuss longer term care with your veterinarian, as they may be able to help you keep in under control so that Thena doesn't have to have oral surgery.
Add a comment to Thena's experience
Was this experience helpful?
Silas
dsh
10 Years
0 found helpful
Hello, my 10 year old male cat, Silas, has a lump on the side of his nose. Just noticed this last night. He's is FIV positive since I adopted him as a kitten. Could this lump be part of an auto immune disease? Where the lump is on his face, just under the eye and side of nose, I'm thinking more like an abscess. Your thoughts?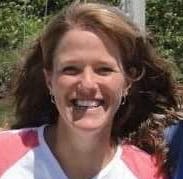 1519
Recommendations
Thank you for your email. Without seeing Silas, or the lump, it is quite difficult to comment on what it might be. An abscess is possible if he has access to the outdoors or other animals, but without examining him, I can not say. It would be best to have him seen by your veterinarian, as they can look at him, and determine the best course of action.
Add a comment to Silas's experience
Was this experience helpful?
Tiggy
Cat
1 Year
0 found helpful
Hi. I think my cat may have an abscess in his tooth. There's a huge lump on his jaw/neck and I put a cotton swab in his mouth and when I pulled it out it was bloody. We have no money to take him to the vet and I don't know what to do.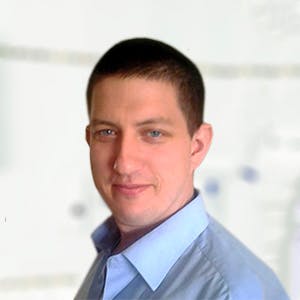 3192
Recommendations
There are many causes for vomiting bright red blood (undigested blood), this may be due to conditions including poisoning, gastric ulcers, foreign objects, infections, parasites among many other conditions; you should keep an eye on Willie but without examining him I cannot say what the specific underlying cause is. Regards Dr Callum Turner DVM
Add a comment to Tiggy's experience
Was this experience helpful?
Ben
short hair
18 Years
0 found helpful
My 18-yr old cat, Ben, has an abscess around his lower left canine that I didn't do anything about for a while because a) his age and b) he seemed normal (eating, litter, playing, purring, etc.). Now, the abscess has grown significantly, and is bleeding. The vet prescribed Clinacin tabs for the infection but she said the tooth has to be pulled. I have neither the $$ or will power to subject an 18-yr old cat to something that he might not be able to survive (anesthesia). He started to eat again, albeit slowly, and I thought the bleeding had stopped, but I just saw a big streak of blood on the chair where he sleeps, and some on his paw (he must have stepped on it). He's not crying, and when I play with him with his favorite toy, he still reacts like he used to, but he has lost weight, sleeps every minute that he's not eating or using the litter. Is it possible that the Clinacin can reduce (or remove) the abscess, because it seems to be a little smaller but maybe it's my imagination. I also want to be sure that I"m not being selfish by trying to cure this if there in the end is no need to for an 18-yr old cat who has been healthy all his life until now. Thank you.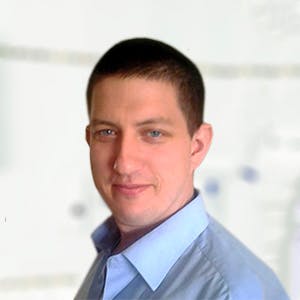 3192
Recommendations
You should first see how the treatment prescribed goes, once treatment is completed your Veterinarian may suggest further treatment or dental work. Eighteen is old, but what is more important is his overall health including liver and kidney function which considering anaesthesia; this you should discuss with your Veterinarian. Without examining Ben, I cannot determine severity or make any valuable contribution. Regards Dr Callum Turner DVM
Attn: Human who cares for Ben -
1) first of all - good work keeping Ben going for almost two decades !
2) I agree w/ Vet's advice regarding suitability of anesthesia for cats of any age.
I also don't like having any pet (put) 'under,' though from what I understand control of anesthetics is greatly improved, & as a result is safer than years ago. After having expressed my concerns to my veterinarian, I felt a little better about the prospect of sedating my 2 1/2 year old cat.
3) The risk of letting your buddy Ben endure pain indefinitely - any oral pain, & the accompanying infection is not good for his well being, both in terms of the risk of infection spreading, as well as his suffering from living in pain.
I realize he is old, but hey, old dudes are tough. I bet he can survive a brief period of being under a general anesthetic if administered by a competent professional for a relatively brief period of time.
4) after surgically treating the abscess, or extraction of the tooth there will be a day or two of relatively quick recovery, followed by maybe a week of gradual improved overall health (back to 'normal' as it were).
My experience is w/ a much younger cat who has arguably a more severe and more advanced condition. My concerns are similar around sedation; however, with a much younger animal, I wanted to treat his condition aggressively. My cat had concealed his pain for probably at least six months to a year (guessing) . . .
* he ultimately showed discomfort eating; then began retreating to the bedroom, sleeping all the time; started drooling; finally crawled into bed crying one night.
after the ER visit that night, I went to my Vet next day, where we had x-rays to discover multiple abscesses below the gum line. My guy has resorptive lesions, a condition fairly common in cats whereby the body basically re-absorbs it's own teeth, indicated by abscesses; lesions; infection; & pain, lots of pain. Treatment thus far has included the extraction of 3 of his canines, as well as other teeth.
After first procedure, his pain abated; his gum & overall oral health improved greatly, including the disappearance of a black spot which simply resolved in the period of maybe two months; he returned to the happy & healthy playful & purring companion to both me & my other cat.
Additionally, I noted that his body temperature now runs lower than ever in the time I have owned him. I adopted my guy a little over a year ago. I noticed that he was always warmer than my female cat. I didn't think much of it, until after surgery when his body temperature went down. It seems that his body was probably fighting low-grade infection from perhaps even before I adopted. He went back in (& back under) recently. His condition & oral health is so improved that he gets to keep his one remaining canine tooth, at least for the time being. Instead of having it pulled, the team gave his (remaining) teeth a good cleaning.
I have no regrets about the decisions I have made for my young cat. I hope my cats live as long as Ben has. Decisions around surgery / anesthesia are personal, and can be scary. I believe it's really about overall health, first and foremost, followed by quality of life. You gotta ask yourself does Ben deserve to be bleeding; escaping pain by sleeping constantly; hurting emotionally.
Cats can still consume (softer) food w/o many teeth. Risks of infection can be a greater threat to life than well controlled anesthesia. A Healthy Happy Ben Again would be Awesome. It would be cool to take him to 20 years of age, provided he enjoys an enviable quality of life !
Respectfully, Peter E

I share with you my guy's experience in hopes that it benefits you, if not Ben directly. (and of course anyone else out there in a similar situation).
*psst: reminders for all y'all:
1) check pets' temperature, as it can be a sign of infection or disease
2) get x-rays to see what's going on below the gum-line or internally
3) blood tests can also help ascertain what is going on inside pets
4) provide pets w/ relief from pain, as well as illness
Please don't leave him in pain. I know you love him but he is going thru same pain you would with huge abscess in your mouth! Yes he endures but he is making best of it. Put him down with love if you cant pull that tooth hun.
Add a comment to Ben's experience
Was this experience helpful?
bobbles
British Shorthair
15 Years
0 found helpful
My cat has an abscess on the left side of his face. We took him to the vet, and they said its an infected tooth & it should go away by itself.. (they couldn't remove it because he has CKD & if he was to to go under any anaesthetic he would die.) they gave him some antibiotics to take home & some sort of medicine for his gums in a syringe. It has been over 2 weeks, the swelling had gone down, but I feel like its getting worse again.. it doesn't look like its getting better. We have also had to change his diet too as his kidneys are weak.. Can anyone recommend any sort of home treatments? Or will this abscess eventually burst on its own? I'm so worried for him.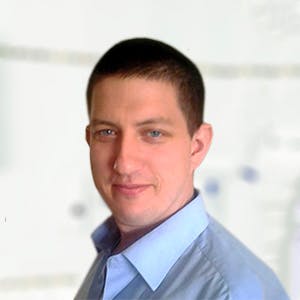 3192
Recommendations
There are no real home treatments for this, it is a case of giving antibiotics and monitoring for improvement since there is an infection present. If you started to notice improvement on antibiotics, it may be a case that Bobbles may require another course or a review of treatment. However, you should return to your Veterinarian for another examination regardless. Regards Dr Callum Turner DVM
Add a comment to bobbles's experience
Was this experience helpful?
Chan
Blackpamther
9 Months
0 found helpful
Has Symptoms
Stopted eatinf and drinking smelly
Hi my cat hasent been very well for 5 days he stopted eating and dribking we notice yesterday hes leaking puss and his chest and feet are soakdd iv wipes it and its all yellow on baby wipes iv just looked inside his mouth and one side of this rong is briht red i think he may have an abses or somthing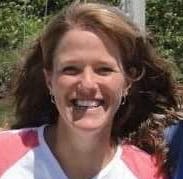 1519
Recommendations
Thank you for your email. You may be right - it seems that Chan needs to see a veterinarian as soon as possible to determine what is going on with him, and how best to treat it. Your veterinarian will be able to give him a thorough physical exam, and figure out how to treat him. I hope that he is okay.
Add a comment to Chan's experience
Was this experience helpful?
Tazz
domestic short hair
14 Years
1 found helpful
Medication Used
Clindamycin Hydrochloride
My 14 yr old cat Tazz had a swollen cheek when I got home from work Monday morning. I immediately brought him to the vet to have what I think is an abscessed tooth looked at. The next morning they told me he has a fever so they started him on antibiotics (Clinamycin). I was told to pick him up and give him a 10 day round of the antibiotics and then bring him back to have it treated. I'm concerned about the abscess bursting. It's even bigger then it was this morning. They didn't drain the abscess. Is it safe or necessary to wait a whole ten days to address this again?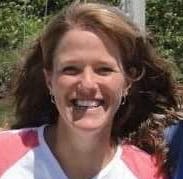 1519
Recommendations
Thank you for your email. Depending on the degree of infection, it might not be okay to wait 10 days for a recheck. If Tazz's face seems more swollen, it would best to have him rechecked by your veterinarian, as they will be able to assess him and decide if further care is needed. I hope that everything goes well for him.
Add a comment to Tazz's experience
Was this experience helpful?
Dora
Gray domestic
6 Years
0 found helpful
Has Symptoms
Laying in litter box, tooth abscess
Female 6 year old car has a tooth abscess, appointment is .
made for 2 weeks from now (29th), however, she has began laying in her litter box. What could be the problem and what can i do to help her until her surgery?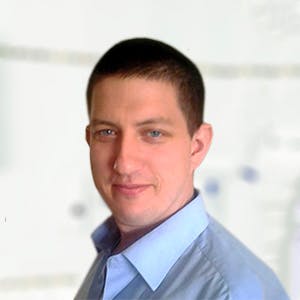 3192
Recommendations
You should return to your Veterinarian as lying in the litter tray can be an indication of fever since the litter in the tray can feel cool to lay on; you should have Dora checked to make sure the dental abscess hasn't spread causing other issues around the body. There isn't anything I can recommend for you at this time since I am concerned about the possibility of a high fever. Regards Dr Callum Turner DVM
Add a comment to Dora's experience
Was this experience helpful?
Magi
domestic short hair
16 Years
0 found helpful
My 16 year old cat's 2 front teeth are bothering him. He still eats (just sloppily) hard food and drinks fine. His breath wreaks of blood and he sneezes now and again. He drools and sticks his tongue out.

That said, he is 16 and has a slight heart murmer. He doesn't do well with going "into the outs" to go to the vet and we are talking $600 + to have the teeth removed.

Is there an alternative to surgery for him? He is still eating and drinking but, I hate to know he is in any kind of pain. That said, I also hate to think of taking the risk of him not making it through the surgery either .... :(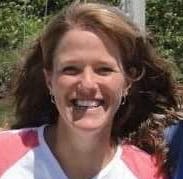 1519
Recommendations
Thank you for your email. If Magi is having dental pain, there really isn't any alternative to having those teeth taken care of. I'd imagine that part of the cost of the dental procedure is for lab work to make sure that he is generally healthy, so that you can feel better about the anesthesia and risks. If you aren't sure about the procedure, it would be best to talk with your veterinarian, as they can discuss risks and benefits with you, but nobody should have to suffer with dental pain. I hope that everything goes well for him!
Take Magi to another vet and ask them not to send off any lab work, just pull the darn tooth and prescribe antibiotics, that is much less money
Add a comment to Magi's experience
Was this experience helpful?
Sammie
Domestic house cat
1 Year
1 found helpful
My cat developed a large lump on right side of his face. He is rarely outside so Im positive it is not any kind of bite. I took him to the vet & they let me know it was an abcess and gave him an antibiotic which worked for 3 weeks. But now the lump is back and bigger than before. Is it a tooth or cheeck abcess? What's the difference between the two?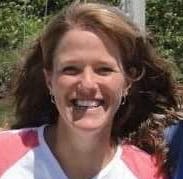 1519
Recommendations
Tooth roots can abscess, and can be difficult to see without x-rays. Skin abscesses can occur where they do need surgery to drain if they are not responsive to antibiotics. Since the problem has returned, Sammie may need further diagnostics to see what is at the root of this problem. Your veterinarian will be able to examine him, see what might need to be done, and give him any treatment that he may need.
I am takimg him back in to the vet tomorrow morning, thank you so much for your time.☺
Add a comment to Sammie's experience
Was this experience helpful?
Ray
Orange tabby
17 Years
1 found helpful
Medication Used
Clavamox antibiotic- oral
Does my cat have to have xrays when removing an abscess? She is 17 yrs old and probably needs several teeth removed. I am trying to be conservative with money. Thank you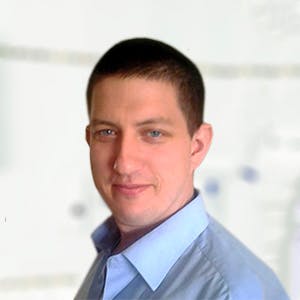 3192
Recommendations
Whilst dental x-rays are not (always) required to diagnose dental abscesses, they are important as an indicator for the extent and size of an abscess and to assess the health of the underlying jaw; also if an x-ray has been taken, it can be compared with another x-ray in the future. Regards Dr Callum Turner DVM
Add a comment to Ray's experience
Was this experience helpful?