What is Constipation?
Along with being unable to defecate normally, constipated cats may also strain while trying to use their litter boxes or show other outward signs to indicate that they are unable to move their bowels normally. If you notice that your cat's litter box is unused for several days or if you observe harder than normal stools or stools with blood in them, you should have your cat examined by your veterinarian immediately.
Many cases of constipation in cats are treatable and minor. However, other cases of feline constipation may belie more serious health conditions like anal gland disease or cancer. Your vet can conduct a thorough examination to determine the underlying cause of your cat's constipation.
Constipation in cats is a common illness from which cats routinely suffer. Cats typically defecate two to three times per day. When they are unable to move their bowels normally, they become constipated and may require special care to help them resume normal bowel function.
Symptoms of Constipation in Cats
Constipation in cats can be either mild with few noticeable symptoms to chronic, which typically comes with symptoms that are more severe. Acute constipation in cats has symptoms that include:
Harder than normal feces
Small, pellet-like feces
Repeated unproductive visits to the litter box
Temporary loss of appetite
Straining while trying to defecate
Alternatively, cats who are chronically constipated may show more outward signs of distress with symptoms that include:
Bloody or mucus-covered feces
Loud meowing or crying in pain
Lethargy
Weight loss
Disinterest in grooming
Cats that are constipated also may have hardened, distended bellies and be unwilling to lie down on their stomachs. They may also refuse to eat or drink even when offered their favorite treats. If you notice any of these symptoms in your cat, you should have your cat examined and treated as necessary for constipation by your veterinarian.
Causes of Constipation in Cats
A variety of factors can contribute to constipation in cats. Some of the more common causes for this feline condition include:
Dehydration
Low-fiber diets
Hairballs or excessive grooming
Obesity
Low metabolism
Medication side effect
However, constipation in cats can sometimes be caused by factors that are more serious and require specialized veterinary care. These contributors include:
Ingestion of a foreign object
Anal gland cancer
Intestinal or stomach infection
Neurological disorder
Enlarged or abscessed anal sacs
Intestinal or stomach tumors
Cats that are mildly constipated can often recover quickly and thoroughly by drinking more water or by eating food that is high in fiber. They also recover by losing weight or increasing their activity levels.
Cats with underlying diseases like anal gland cancer, however, may require more intensive veterinary care before they experience relief from their constipation. A thorough veterinary examination can determine the best treatment plan for your cat.
Diagnosis of Constipation in Cats
Your veterinarian may diagnose the cause of your cat's constipation by conducting a variety of tests. Along with collecting a stool sample if possible from your cat, the vet may also palpate your cat's stomach to determine if there could be a foreign object in the stomach or intestines. He or she may also use an x-ray or ultrasound to determine if the blockage is caused by a tumor or a viral or bacterial infection.
Additionally, the vet may also take your cat's temperature to discover if it suffers from a fever, which could indicate an underlying infection. The veterinarian also will check your cat's mouth and eyes for signs of dehydration. If your cat is severely dehydrated, it may require intravenous hydration, which could relieve its constipation.
Treatment of Constipation in Cats
Once your veterinarian has determined the underlying cause of your cat's constipation, he or she can determine the best course of treatment. For minor or acute cases of feline constipation, your vet may recommend treatments like:
Increased hydration: You may increase your cat's hydration by providing more water at home. Your vet may also use intravenous hydration to treat your cat's constipation.
Stool softeners: Stool softeners may be given orally to help your cat defecate normally.
Laxatives: Laxatives help your cat defecate normally and more often.
Increased fiber intake: Your vet may recommend switching your cat to a high-fiber cat food. You also can add high-fiber foods like canned pumpkin to your cat's diet.
Severe cases of feline constipation or cases caused by underlying diseases like cancer or tumors typically require surgical intervention. Surgery may be needed to manually evacuate the bowels or to remove obstructions in the intestines and stomach.
Recovery of Constipation in Cats
With proper treatment, most cats afflicted with minor cases of feline constipation recover quickly. They do not need prolonged veterinarian care to resume normal movement of their bowels.
You can help your cat's bowel health by making sure it has plenty of fresh water to drink and by adding fiber to its diet. You should also ensure your cat remains a healthy weight and gets enough exercise each day.
If your cat's constipation is caused by cancer, bowel obstruction, or another illness, it may need regular veterinary care to keep the underlying illness in check. Your vet may wish to x-ray or examine your cat every few months to ensure its proper bowel function.
You can also safeguard your cat's bowel health by keeping foreign objects like string, bottle caps, and other small items out of your cat's reach. This precaution ensures that your cat cannot swallow foreign objects that can cause constipation.
Constipation Questions and Advice from Veterinary Professionals
Autumn
short hair
1 Year
1 found helpful
My cat autumn we brought from another owner who is 1. And I've noticed her stools are quite hard and she only does one in the morning. She only passes one stool a day and when she does there's dry stools around her anus. I usually just use an unscented baby wipe to wipe off but tonight it was really hard and took me a long time and there was a poo stuck in bottom. What shall I do?
I have an indoor Bengal who got constipated , he was given lactose to help but as it had gone on too long he ended up having an x-ray which showed masses of hard stools blocking the way, he had an anemena with anaesthetic which completely cleared out his bowels, I have to give him fibre in his diet , you can get it from eBay in powder form called phsillium fibre powder only £5-6 pound a bag, or buy a veterinary food from cheaper sites like zoo plus , get a low-fat but digestible canned food for digestion or hairballs this helps , you can also add small drop of olive oil to food to help lubricate poo
Add a comment to Autumn's experience
Was this experience helpful?
Aphrodite
American Longhair
4 Years
0 found helpful
My cat has a hard belly and she keeps looking at me and meowing a lot and now she has poop stuck to her butt and I cant get it all off because everytime I try she cries out and takes off running
Add a comment to Aphrodite's experience
Was this experience helpful?
Jagger
DOMESTIC
10 Years
1 found helpful
Our cat hasn't pooped in a few days, and we noticed his stomach was swollen. We took him to emergency vet and they drew blood and did x Ray. His blood was normal except high red cells but on the lower end. His x Ray showed fluid. They sent us on our way and said "he's sick" and we needed a specialist. When we got home he finally pooped! His belly swelling went down a little. We can't get into the specialist for a week. Will our guy be ok?

Our normal vet isn't open today, and we're really looking for a piece of mind.
What was the end result?
My young cat is going through the same. Vet wasn't very helpful though. Spent a lot of money to have her tell us "liver failure" and to put him down.
Add a comment to Jagger's experience
Was this experience helpful?
Mia
Siamese
10 Months
0 found helpful
Has Symptoms
Trouble going to the litter box
Just got our cat Mia from the vet today. She was constipated and they cleaned her out good and she's been eating and drinking ok but now seems to be trying to squat in the floor again like she's trying to see and then sitting in the litter box without doing much if anything. Should she still be this way, or does her organs take time to get back to normal?
Add a comment to Mia's experience
Was this experience helpful?
Kiki
shorthair bicolor
16 Years
0 found helpful
So I'm a bit concerned about my Kiki. On Sunday she was the same naughty little demon she always was. Running around,playing, tearing things up, all of that. But then Monday came around and she hid in the closet all day. It's now Tuesday, she eats very little wet food here and there, but she tries. She's been trying to have a bowel movement but nothing happens. She passes gas though, (not sure if that's good or not). She also wretches but nothing comes up. We took her to the vet today (same Tuesday) and they prescribed her some antibiotics. I know it seems like I'm freaking out, but she's pretty old and I'm not sure if she's gonna be okay or if I should start emotionally prepping for the worst. I don't even know what scale of severity this is honestly.
Update: She's finally able to defocate. Not much but it's there. A bit runny. She's still trying to eat. I tried giving her some wet food on a spoon so she can lick it, but she went straight for the bowl, sniffed and licked and then stopped. I got the papers from the physical exam. So far she's great with the exception of one thing. There's a note here that says "Tacky, pink CRT 3 seconds." Could that just be due to the dehydration and her weight loss?
Add a comment to Kiki's experience
Was this experience helpful?
Boo Boo
Maine Coon
16 Years
0 found helpful
We brought our 16 year old cat in to the vet because we suspected that he was constipated. They told us he was severely dehydrated and the vet said he felt hard poop - and in fact pulled out two hard poop balls. He's been on lactulose too. They gave him an enima and fluids. He's been home for 24 hours and has been acting pretty lethargic .. we did blood work and will find out the results tomorrow. Poop has been coming out all day yesterday and some today. He's only been drinking water and won't touch any food. He was acting fine before we brought him except he wasn't pooping and wasn't eating much. Should we expect him to perk up soon? They also wanted to give him 2 more enemas next week .. it all just seemed to much for him.
Add a comment to Boo Boo's experience
Was this experience helpful?
Reggie
Russian Blue
5 Years
0 found helpful
Has Symptoms
bad smelling vomit, weight loss,
Reggie has the feline shelter virus and occasionally gets sick (the virus sheds) for a few days. It is usually brought on by stress. Reggie's dad had a massive heart attack shortly after Reggie got sick, so we think we know he knew something was wrong. A few days after his dad was released from the hospital, Reggie began to vomit. It was alot and it smelled bad. That was twice Saturday. Normal appetite and drinking water and peeing. But beginning to look underweight to me. (spine and tail) His last poop was About 3 days ago. It was mucousy and greenish but had form. He is continuing wet food and water..wants dry but I'm only allowing a tiny bit. More wet food than dry. He vomited again smaller amount last night and it smells...really bad. But he seemed to feel better right after and goes right back to eating and drinking. :( really concerned and still dealing with my husbands heart attack. :(
Add a comment to Reggie's experience
Was this experience helpful?
Bailey
long hair
16 Years
1 found helpful
Hi there I have a 16 year old female kitty.. she urinated normally but usually only poops 1 to 2 times a day... her poop can be hard at times but today she went and the poop was stuck part was out and part was still in I had to pull it out and it hurt her I felt so horrible having to do this to her but I couldn't let her be in that kind of discomfort. ... she eats dry food during the day and gets wet food for dinner she loves her treats too she has been eating and drinking normally but I'm worried I don't want her to be in any pain or discomfort ever she is my life any feed back would be so helpful thank you
So im new here an going threw the same thing..i have a 15yr old male who is a black vampire kitty.hes my life an has an awsome personality..but last feb he got rly constipated he was draggin his bum across the floor he would eat n throw it back up he would hide in the closet an go back an forth to the litter box many times a day but have nothing an even sometimes he would actually puke in his cat box.i ended up bringing him to the emergency vet they injected water under his skin said he was dehydrated bring him home only give him water so i did by next morning he was very lethargic n his fur was like dandruff n he looked horrible so i brought him back tothe vet they ended up keeping him for 3 days he also had 3 enimas an was prescribed a stool softerner..after that i slowly got him off from dry food all together now he will only eat since hes so picky..fancy feast kitten chicken..ive tried everything for wet food n this is all hewill eat n once in a while he wud get a little uncomfortable so i would give him the stool softner n it wud work n he would be fine.i didntwant to give him the medicine everyday coz then hewould get immune to it then when he rly rly needed it it wudnt work.well just recently he has gotten constipated their isnt any reason other then maybe lack of exercise but its winter time now n he refuses to get his paws cold i try playing with him but he gets bored with that last vet vist was over 800dollars back in feb.i dont really wantto bring him back their but i will coz hes just like a child to me an means everythingto me i do realize he is getting up their in age n that one day i wont have him no more but id like to keep him healthy an aroundfor as long as possible no matter what the cost..that being said is their anything i can do or give him at home he trust me very much so much i can bathe him clip his nails etc.ive tried rubbing around his bum n he purs but idk if that will hurt or help him..so someone please help
Amanda how is your cat doing? Did you try to switch her completely to WET food?
Have you had any answers? I'm having the same probs with my 16 y/o girl... She stopped eating dry food a while ago, but was crying for food. $400 vet bil later, she doesn't have any blood probs,no worms, mainly not eating dry food because of her teeth... Now she seems constipated, scraping her bum every time, Just don't know what to feed her?
Add a comment to Bailey's experience
Was this experience helpful?
Pikachu
domestic short hair
5 Years
1 found helpful
My kitty was very fractious last week. Growling and biting us. The following day he would not eat. Took him to the er the following morning because of lethargy. The ER vet put him on pepcid and did an exray. She told me about some stool but didnt tell me he was full! This was a friday. Monday I took him to my vet, enemas and mirilax. He went a little bit. Wednesday took him back for more enema and the vet put him on lactulose. We had success last night and this morning. Green hard stools. That was this morning. He wont eat except for a few treats and runs and hides when he sees me. He will come out to eat a treat and I have to trick him to give him the lactulose. I know hes feeling bad.. how long will he take to bounce back?
Add a comment to Pikachu's experience
Was this experience helpful?
Tom
Domestic shorthair
4 Years
0 found helpful
My cat recently starting pooping every 3 days. its regular amounts but kind of hard pieces and dark, it sometimes seems like it takes him awhile to go. He goes consistently every 3 days but he used to go more often.He pees a lot and he is more vocal on the days he does poop. I'm trying to change his food to higher fiber and have a vet appointment coming up. I'm worried though as to why his has changed. He eats wet food that I add a lot of extra water too and I've switched to a higher fiber brand this week but no change yet.
Add a comment to Tom's experience
Was this experience helpful?
Jase
dsh
6 Years
0 found helpful
My 6yo makes cat is acting "normal" in every way, other than he's been making frequent trips to the litterbox with no signs of a bowel movement, then immediately starts licking his genital area and anus. Is he simply constipated? If so, what should I do? He's had a UTI before, so he's already on Royal Canin RX food.
Add a comment to Jase's experience
Was this experience helpful?
Fluffy
Main Coon
24 Months
0 found helpful
My 2 year old cat gets constipated , but she starts going in the litter box and then darts out of it and poops around the house while she is running and then she goes and hides like saying it's not her fault , I feel bad and have switched foods and give her hairball medicine , but I'm still confused on why she darts around the house while pooping , I've been to the vet numerous times and not alot of help . Please any suggestions ?
Add a comment to Fluffy's experience
Was this experience helpful?
Baby B
long haired cat
8 Years
0 found helpful
What would you do if your cat is 8 years old and sent gone to the bathroom in days. (Unsure of how long). I took baby to the vet and he stays there for about 5 days (costing a lot of money) for him to get 3 enemas a day and fluids, miralax and cat lax EVERYTHING and nothing has worked. It's been a week or so now that he hasn't going poop.. how much is surgery ? And should I go to a different vet.. ?
Add a comment to Baby B's experience
Was this experience helpful?
Zoe
Dont know
15 Years
2 found helpful
My cat is almost 15 years old and she just had her second enema within a month but a month ago she was in the hospital with severe constipation and she develop sepsis. Since then she has not quite been herself she is not eating as much as she was and she's not going to the bathroom where she should be. So she just had another enema yesterday and luckily she wasn't septic. I had been giving her a quarter teaspoon of Miralax with her meals every day except for the first few days after the hospital I gave her lactulose but she's kept having diarrhea so I went back to mirilax. She has kidney disease but her lab tests were good so her kidney food is helping. Yesterday she went potty a ton, didnt really eat but did drink some. Today she ate a small meal i left her during the day but she's not interested in food at all right now for dinner and seems little lethargic. I started giving her lactolose again a few days ago before the enema and gave her 2 mg yesterday. I guess I wonder what the recuperation time is after an enema. I know it was a traumatic event she was very nauseous yesterday right afterwards in a little bit in the evening. She is 15 years old roughly. I also wonder if I should decrease the lactulose because she's not constipated anymore right now but I do not want to chance in any way her getting constipated again.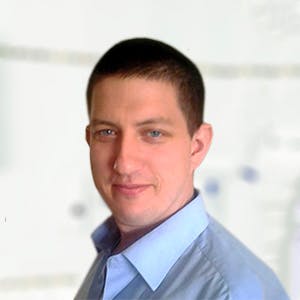 3320
Recommendations
The whole process is distressing for a cat when having an enema and it may take a few days for Zoe to return to normal afterwards; you should be cautious about changing the lactulose given (and I wouldn't at this point) but do so in steps and monitor closely for any signs of constipation or distress. Your Veterinarian should have given you some guidance after the enema, if not give them a call to make sure you're on the same page. Regards Dr Callum Turner DVM
Add a comment to Zoe's experience
Was this experience helpful?
Toki
dsh
12 Years
0 found helpful
My cat went in for a dental under anesthesia on Tuesday. When she came home she was very drunk. Within an hour she was walking with her rear end down, crouched. It seemed very odd and I was immediately worried, but I also know anesthesia can have unusual effects. As the night went on the hunched walking became more pronounced. We called after hours care and they said to keep an eye on it, but it should wear off as time passes. I slept with her through the night. I'm the morning it had only seemed she got more uncomfortable. I took her back in. They feel it's not neurological, but either a back injury or constipation. They gave her subq fluids and a shot of onsior and sent her home saying they think everything will be ok. She still has not had a bowel movement, but I know that can be expected after going under. She woke up today I'm more pain, it looked like. Would constipation be an issue that soon after surgery? Do you have any ideas? I gave her 1/4 teaspoon of miralax an hour ago per the doctor. And an onsior 5mg per the doctor. She ate a little wet food earlier. Not drinking too much water, so I'm adding it to her food.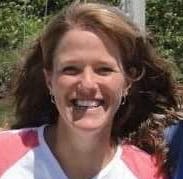 1611
Recommendations
That is a very unusual thing to have happen after anesthesia, and it would surprise me if constipation would come on that quickly. It may be a good idea to have some x-rays taken to make sure that your veterinarian knows what they are treating, as they will be able to see whether she is constipated or if more is going on. I hope that Toki is okay.
Add a comment to Toki's experience
Was this experience helpful?
Finn
DOMESTIC
2 Years
0 found helpful
How do I tell if my cat is recovering from his constipation? He could not go at all and now he is going a very little bit, very runny, does that mean he is getting better?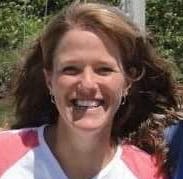 1611
Recommendations
It may mean he is getting better, but it is possible to be constipated and pass small amounts of soft stool - I'm not sure if Finn is being treated for constipation, or what medications he is on. Diarrhea and constipation can look very similar, as they both can present with straining. Since I can't see Finn, it would be best to have a follow up with your veterinarian to see if he is improving. I hope that all goes well for him.
Add a comment to Finn's experience
Was this experience helpful?
Cheddar fetta linguine Jones
short hair
2 Years
0 found helpful
My cat has been eating and drinking like normal but not pooping daily for the past 3 days, almost 4. She pooped last night a fairly decent sized one but she has now almost gone 24 hours without going again. She pees normally, just not pooping. She has become a bit more lethargic than usual and has a slightly tight, bloated stomach but doesn't seem to show discomfort or pain when I touch it.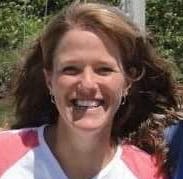 1611
Recommendations
If Cheddar has not defecated in 4 days and her stomach is becoming bloated, she should be seen by a veterinarian as soon as possible. Cats can become constipated to the point where the need medical treatment, and cann become dehydrated with this condition. I hope that she is okay.
Add a comment to Cheddar fetta linguine Jones's experience
Was this experience helpful?
Joey
Medium Hair Domesitic
6 Years
1 found helpful
My cat was diagnosed with constipation. He spent about 3 days not eating or drinking. X-ray showed a little bit in the large intestine otherwise ok and blood work was ok. He was given 2 rounds of IV fluids and an enema. Then I took him home that night and gave him a prescribed amount of medicine that should lubricate his insides to help him go. It's been 2 days since the enema and the last round of the IV fluids and other than a few licks here and there of food and water he still isn't eating. Any recommendations on what I can try to get him to eat? I've put out his favorite wet food and dry, and even tuna but he's not super interested in anything.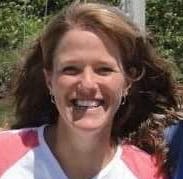 1611
Recommendations
Thank you for your email. I'm sorry that Joey is having these problems. He should be starting to eat and act normally if he isn't constipated anymore. It would be a good idea to have him rechecked, maybe take another x-ray to make sure that he isn't getting constipated again, and that he isn't dehydrated. He may need fluids or medication to stimulate his appetite to get him back on track, but your veterinarian will be able to give you a better idea as to what he needs. i hope that he is okay!
Add a comment to Joey's experience
Was this experience helpful?
Bott
Shorthair
4 Years
0 found helpful
Has Symptoms
pain in stomach or lower back
hi. My cat is at the vet being observed. She's not sure what is wrong with him at this point. 2 days ago he became lethargic, walking very slowly & gingerly & doesn't want to eat. He urinated last night ok & I didn't see any blood. Vet is giving him subcutaneous fluids & doing an x-ray. She said she felt some hard stools in his stomach. My question is: if my cat has constipation, could it cause him to not be able to walk very well & does it cause pain in lower back?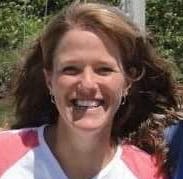 1611
Recommendations
Thank you for your email. Constipation can cause fairly dramatic signs, depending on the degree of blockage. Some cats need to be in the hospital on IV fluids and laxatives until the feel better, and it can cause them to stop eating and feel terrible. I hope that your veterinarian is able to find the cause of his problems and get him feeling better soon.
Add a comment to Bott's experience
Was this experience helpful?
Luna
Domestic short hair (cat)
1 Year
1 found helpful
My cat has not been using her litter box she has been pooping outside of it and her stool seems to be be in pebbles and is quite dry. She barely eats food but is drinking water. She also doesn't seem ill she is very playful and acting normal except for the fact that she can't poop in her litter box. This has been goin on for 4 days.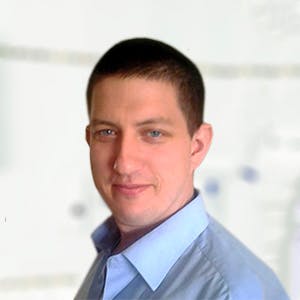 3320
Recommendations
If Luna has a little bit of constipation you could try giving her some plain canned pumpkin to ease the passage of stool or use a product from your local pet shop which would make defecation easier for her. If Luna continues to have difficulty passing stool with help, then you should visit your Veterinarian for an examination to determine if there is something more serious than a little constipation. Regards Dr Callum Turner DVM
Add a comment to Luna's experience
Was this experience helpful?