What is Carpal Hyperextension?
Carpal hyperextension in cats is a condition in which the carpus, or wrist, in one of your cat's limbs becomes over, or hyper, extended. When this extreme flexion occurs, the supporting ligaments in the carpus can become strained or torn, causing injury. When the ligament is weakened the joint is no longer able to maintain proper position, causing a lack of ability to support weight on the affected limb.
Symptoms of Carpal Hyperextension in Cats
Signs of carpal hyperextension in your cat will all include lameness and an inability or unwillingness to bear weight on the affected limb. The full list of symptoms to watch for include:
Limping or inability to bear weight on limb
Unwillingness to jump or climb
Swelling of carpal joint
Characteristic heel touching ground stance
Causes of Carpal Hyperextension in Cats
Carpal hyperextension in cats is typically the result of an injury to the affected joint. The injury may be sudden and the result of a trauma such as a car accident or other major impact or after landing from a jump from an extended height, or it may be due to repetitive use of the joint causing minor ligament damage over time that has a cumulative effect. Cats with diabetes may be more prone to carpal hyperextension. This is due to the disease's effects on many bodily tissues, including weakening of ligaments.
Diagnosis of Carpal Hyperextension in Cats
Diagnosis of carpal hyperextension in your cat will begin with a thorough physical exam by your veterinarian. You should provide your vet with a complete medical and symptomatic history of your cat. If the injury has been recurring or has improved and regressed over time, this may help your vet rule out other structures in the limb causing the injury.
Your veterinarian will closely observe your cat's stance and the way they are holding the injured leg. The classic characteristic stance for a cat with a carpal hyperextension injury involves the wrist being fully extended and touching the ground in an unnatural 45 degree position. To the pet owner, this can appear as if your cat's wrist has collapsed and they are now walking on their lower leg instead of their paw.
The definitive test for carpal hyperextension includes specialized x-rays known as stress radiographs. In this procedure, stress is applied to the joint at multiple locations in order to help identify which portion of the ligament and which specific wrist joint has become injured. In order to provide the best images, your cat will need to remain calm and still for the x-ray. Some cats will need to be given a mild sedative or anesthesia in order to obtain clear and accurate images.
Treatment of Carpal Hyperextension in Cats
Unlike many other tissues in your cat's body, ligaments are unlikely to heal or regrow. In mild cases of carpal hyperextension, your vet may recommend a wait-and-see approach to allow time for scar tissue to form in the damaged ligament. The scar tissue will sometimes act as a stabilizer for the damaged ligament. Additionally, these types of injuries typically occur as a result of a large amount of jumping or other movements that put a significant amount of pressure on the carpal joint of your cat. In order to have any chance of healing or scar tissue stabilization, your cat's activity will need to be severely limited.
Given the difficulty in a conservative approach, the preferred method of treatment of carpal hyperextension is surgery to fuse the affected joint. Fusing the joint removes the ability of the carpus to flex and bend, creating a stability that is missing once the ligaments have become damaged. For this surgery, your cat will need to undergo anesthesia. Before being put under anesthesia your veterinarian will run a full blood panel to confirm there are no underlying medical conditions that may make the surgery more risky. While there are a few common complications, such as infection or failure of the bones to fuse properly, overall surgery to fuse a joint affected by carpal hyperextension is an effective treatment option.
Recovery of Carpal Hyperextension in Cats
For cats that undergo successful surgery for fusing an affected joint, prognosis for full recovery is very good. You will need to carefully follow your veterinarian's postoperative instructions, including keeping your cat in a calm, quiet place where their motion is limited while they heal from surgery. You will also need to administer all prescribed medicines to avoid any postoperative infections.
Long term, fusion of the joint will have some minor impact on your cat's mobility. Due to lack of flexion, your cat may be unable to jump as high or as far as it used to. Cats that have had this surgery should be kept indoors and not exposed to outdoors obstacles and dangers.
With proper post-operative care and long term follow up and care, your cat will have a good quality of life after a carpal hyperextension injury and should make a good recovery.
Carpal Hyperextension Questions and Advice from Veterinary Professionals
Tuffy
tabby
17 Years
0 found helpful
Has Symptoms
limping, paw flexed more than usual
My cat is 17 years old and has been limping, I notice when she sits her front left paw is bend further back than her right paw. I looked up her symptoms and it is consistent with carpal hyperextension. Her litter box is in the basement so she has to go up and down the stairs whenever she needs to "go". Is this painful for her or should I find a spot upstairs for litter boxes? I also, have 2 other senior cats.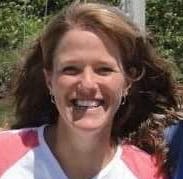 1385
Recommendations
Thank you for your email. I do think that senior cats start to have difficulties getting up and down stairs, in to and out of litterboxes, etc... anything that you can do to make their lives easier is a good idea. If you can make her litter box more accesible, and help out the other cats as well, I'm sure that they would appreciate it regardless. She may benefit from some pain medication, which your veterinarian can recommend if it would help. i hope that she does well.
Add a comment to Tuffy's experience
Was this experience helpful?
Hercules
DOMESTIC
17 Years
0 found helpful
Has Symptoms
Limps. Walks on right ankle.
My cat is 17 years old and weighs 18.6 lbs. He has hyperextension of right carpus, diagnosed by his vet. His lab tests are "perfect," according to the vet, so he doesn't have diabetes. The vet did not say anything about surgery. Is my cat too old for surgery of that kind? The vet gave him Metacam (a single dose) to see whether there would be improvement. There was no change. He thought laser treatment might help. That sounds "iffy" to me, given the nature of the condition. An indoor cat, he walks around, following me everywhere without evidencing pain; we have no stairs to climb. Cats, I understand, hide their pain. Of course, he doesn't leap or run anymore, but he loves to be petted. He's like a big teddy bear, loves everybody. Should I try anything else?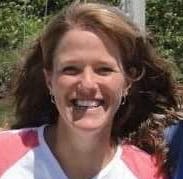 1385
Recommendations
Thank you for your email. It isn't uncommon for joints and tendons to weaken as cats age, and if he did not improve with the pain medication, he may not be in pain. If his lab work came back normal, that is great! He is a heavy cat, which doesn't help his situation, but he may not need therapy for this condition if it isn't bothering him. Your veterinarian can give you an opinion, as well, as they can see him and know his specific situation better than do I.
Thank you so much for your expert opinion. I feel relieved that Hercules is probably not suffering and that my vet is addressing all the issues as they arise.
Add a comment to Hercules's experience
Was this experience helpful?
Annabelle
mixed
15 Years
0 found helpful
I have a 15 year old diabetic cat that has carpal hyperextension in both front legs. The right leg has now twisting inward so that the bottom of her foot is almost facing upward. I am working with a vet now and will most likely see a specialist. Do you think fusion surgery is a viable option given the fact that she is 15 y/o and diabetic. If not do you think a splint or orthotic would work to at least allow her to walk. Thank you.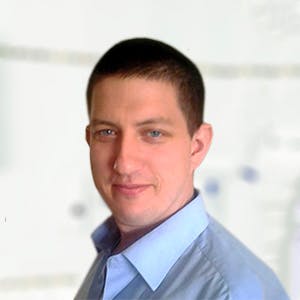 2959
Recommendations
Each case is different and the use of splints can be overrated as a solution; with her age, diabetes and the hyperextension surgery may not be a viable option. An Orthopaedic Specialist will be able to give you better guidance and will examine Annabelle thoroughly to determine if she is suitable for surgery or not. Regards Dr Callum Turner DVM
Add a comment to Annabelle's experience
Was this experience helpful?
Charlie
tabby
4 Years
1 found helpful
Has Symptoms
Limping and swelling at the carpal
My 4 year old cat started limping since this afternoon. I started examining his leg(the left front leg) to see where exactly was the problem. Since I want to become a vet in the future, I pressed and moved around his leg gently (as I've seen in The Incredible Dr. Pol haha). Anyway, when I got to his wrist, he whimpered softly. My parents doesn't love Charlie as much as I do (he's legit my soulmate). Meaning that they probably wouldn't want to call the vet. Should I wrap his carpal with a bandage until it heals? Is there a lotion I should buy to apply on his carpal? I live in Madagascar and pet stores do not exist so I don't know if I'll be able to find a lotion specifically for animals. I really need help cause as I said earlier, this cat means the world to me and I want nothing more but for him to be happy and healthy and of course painless.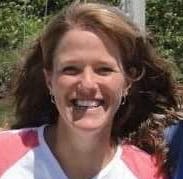 1385
Recommendations
Thank you for your email. Unfortunately, without examining Charlie, I can't recommend anything to treat his leg, as it may be an infection, a sprain, or a hairline fracture. He really would need to see a veterinarian to assess what might be going on and get him appropriate treatment so that he is comfortable. I hope that he does well.
Add a comment to Charlie's experience
Was this experience helpful?
Brody
Scottish Fold
5 Months
0 found helpful
If your kitten has carpal hyperextension can it heal on its own as he grows? He is only 5 months old and when we got him from a breeder he walked funny we noticed after getting him home and also his tail seems to be pretty tender and he does not want you to touch it and holds it down most of the time. But when he walks he walks way back on his legs like to the second joint instead of just his paw pads.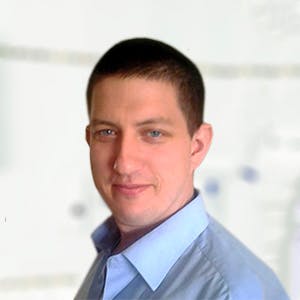 2959
Recommendations
Mild cases of carpal hyperextension may go without surgery or in a kitten, a wait and see approach may be taken; but ultimately surgical correction is required. Surgery usually consists of fusing the affected joints to prevent hyperextension. A visit to your Veterinarian would help confirm the diagnosis and severity, but it sounds like an extreme case that would require surgery. Regards Dr Callum Turner DVM
Add a comment to Brody's experience
Was this experience helpful?
Spot
moggie
10
0 found helpful
My cats wrists seemed to have collapsed and she is now limping. The vet is aware of the hyper-extension, but surgery is not really a viable option. She is 10 years old and I was wondering if there are any treatments available or any advice.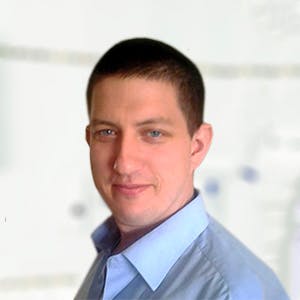 2959
Recommendations
Medical management or conservative treatment is unrewarding in this condition and requires surgical stabilisation of the carpal joint; I am not aware of a successful alternative - splinting or wrapping isn't going to do anything. Regards Dr Callum Turner DVM
Wondering what it has been like since this post? This seems similar to my cat who is going to be 12 years old this month. Thanks
My cat seems to have this issue, surgery is not an option as she's about 12 years old and I can't afford any of the vet costs. What should I expect for the rest of her life? Will she continue to live normally? She seeems fine as of right now, never limping or meowing in pain.
Add a comment to Spot's experience
Was this experience helpful?
Olive
Feline
6 Months
0 found helpful
My kitten was recently declawed and she hasn't stopped limping ever since, she isn't walking on her tip toes and is walking on her whole front forearms. My vet says her tendons are tights and we need to stretch her paws out a few times a day to loosen them up. Are there any other options ?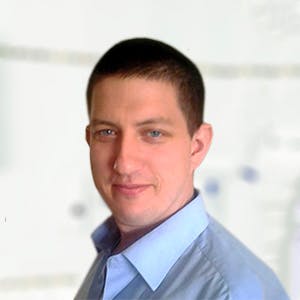 2959
Recommendations
Without examining Olive it is difficult to say what would be best, you should try some physical therapy with her if she doesn't display any signs of pain or discomfort but your Veterinarian should show you what you need to do. However, as I mentioned I cannot really give specific advice without an examination first; if you have concerns, you should consult another Veterinarian in your area for an examination to be sure. Regards Dr Callum Turner DVM
Add a comment to Olive's experience
Was this experience helpful?
MeowMeow
American Shorthair
5 Years
1 found helpful
limping and swelling over wrist joint, which occurred 2 weeks ago and then disappeared only to return once again about 5 days ago. at both times he appeared lethargic and not interested in eating but did poop and pee without problems. was put on antibiotics and anti-inflammtory drug. He was feral early in his life but is no longer and is usually a very happy and very friendly kitty. He is FIV positive.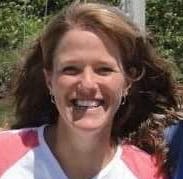 1385
Recommendations
Thank you for your email. FIV can predispose cats to have problems overcoming infections and disease that another cat might have no problems with. Meowmeow may need further antibiotic treatment, or an x-ray. Your veterinarian will be able to determine the best course of treatment, as they can see him and assess his health status. I hope that all goes well for him.
Add a comment to MeowMeow's experience
Was this experience helpful?
Leo
tabby
4 Weeks
1 found helpful
So my 4 week old kitten is walking on his wrist with his paws turned inward is this carpal hyperextension or is this just another thing. I'm worried because he looks like he's in pain and I just want to help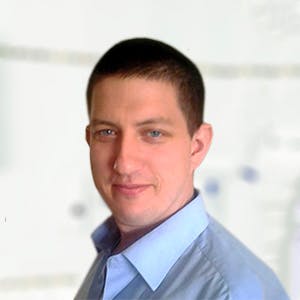 2959
Recommendations
It does sound like carpal hyperextension but I would recommend that you visit a Veterinarian to confirm; generally surgery is the best course of treatment as other treatment methods are generally unrewarding. Regards Dr Callum Turner DVM
Add a comment to Leo's experience
Was this experience helpful?
Fibi
Persian
3 Years
1 found helpful
Hi
I noticed that my cat's paw just underneath the carpal paw is swollen. She doesn't appear to be in pain (she lets me touch her wrist) she's not limping either and playing/running/jumping as normal. Its been like this for a week i think. When i told my friend who was staying with me she also said that when she stands she slightly lifts her swollen wrist paw from the ground. Im really concerned. Could you please give me an advice?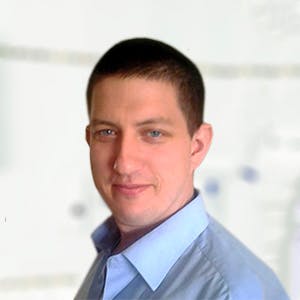 2959
Recommendations
Without examining Fibi I cannot say for sure what the cause is, however if the area is swollen I would recommend restricting her movement for the time being and to monitor for improvement as activity may worsen the swelling. If there is no improvement in the swelling over the next few days you should visit your Veterinarian for an examination. Regards Dr Callum Turner DVM
I'm sorry I meant to say the swollen area is between her paws and the carparl paw
Add a comment to Fibi's experience
Was this experience helpful?
Zefferelli
Bengal
5 Years
0 found helpful
Has Symptoms
Walks on the top of his paw
I don't know if my 5-year-old Bengal has carpal hyperextension or not. He was born with a cyst on his spine and could not walk. He was taught to walk. When I got him (kitten), I took him to a neurosurgeon and has the cyst removed. Now he is walking on the top of his left paw. I have wrapped it to see if he will put his paw back down and walk normally. Where should I take him? His regular vet has seen him. I have moved away from the neurosurgeon that he saw for his surgery. I am scared he is going to develop an ulceration on the top of his paw if this persists.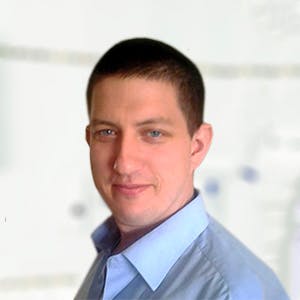 2959
Recommendations
Without examining Zefferelli I cannot say what the best course of action would be; don't try to splint the leg yourself or wrap the leg as this may cause unwanted complications. You should visit a Specialist for an opinion on what, if anything, could be done to help him; your Veterinarian should be able to refer you. Regards Dr Callum Turner DVM
Add a comment to Zefferelli's experience
Was this experience helpful?
Bunny
Stray cat
3 Months
0 found helpful
My cat has carpal fracture in her front right leg. She is 3 4 month old hardly. She is stray cat and often visit our home. Can we cure this without surgery? Can you please assist us.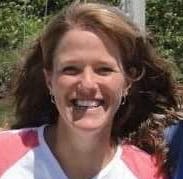 1385
Recommendations
Whether Bunny can recover from a carpal fracture depends on the number of bones broken, the location of the break, and her activity level. Without seeing her or having x-rays to know that information, it isn't possible for me to say whether it will heal or not, unfortunately. It would be best to have her examined by a veterinarian, as they can look at her and give you a better idea as to healing potential.
Add a comment to Bunny's experience
Was this experience helpful?