What is Kidney Failure?
Kidney failure can either develop slowly due to a chronic disease or occur suddenly due to poisoning or trauma. Both types must be addressed immediately in order to save the cat's life.
The kidneys are responsible for several necessary life functions, which include maintaining proper blood pressure levels, filtering toxins and wastes from the bloodstream, excreting the wastes through urine, contributing to the production of red blood cells, and producing a variety of essential enzymes and hormones. Approximately 30 percent of cats will develop kidney disease during their lifetime; many of these cases will progress to kidney failure. When the kidneys fail to perform properly, the cat's life is at risk.
Symptoms of Kidney Failure in Cats
Depending on the type of kidney failure the cat is experiencing, symptoms can progress slowly or begin suddenly. These symptoms include:
Increased thirst due to the buildup of toxins and waste in the bloodstream (polydipsia)
Increased urinary output
Loss of appetite
Weight loss
Bloody or cloudy urine
Vomiting
Diarrhea
Bad breath that smells like ammonia
Oral ulcers on the tongue and gums
Dry coat
Constipation
Brown-colored tongue
Weakness
Lethargy
Indifference
Types
There are two different types of kidney failure:
Acute, which develops within days or weeks
Chronic, which develops slowly over time due to chronic kidney disease
Causes of Kidney Failure in Cats
There are several of causes of kidney failure in cats, which vary depending on the type the cat is experiencing. These causes include:
Acute
Poisons, such as antifreeze, pesticides or cleaning fluids
Heart failure with low blood pressure that prevents enough blood from flowing to the kidneys
Trauma from an accident
Shock from dehydration or rapid blood loss
Kidney infection
Urinary tract obstruction
Chronic
Congenital and hereditary abnormalities
Fungal infections
Bacterial infections
Repeated urinary infections that wear the kidneys down over time
Kidney cancer
Medications, such as acetaminophen
Autoimmune disorders
Advanced dental disease
Thyroid problems
Diagnosis of Kidney Failure in Cats
The veterinarian will need to know all of the symptoms the cat is experiencing and when the symptoms first began. If a recent poisoning or trauma occurred, the veterinarian will need to be given details about these incidents. The veterinarian will physically examine the cat, listening to its heart and lungs and taking its blood pressure.
A urinalysis and a biochemical profile will be taken. The urinalysis will look for protein in the urine that has leaked through damaged kidneys and will measure the urine specific gravity (USG). Because kidney failure results in the kidneys no longer filtering the wastes from the urine, a cat who has kidney failure will have urine with a gravity that is much like distilled water. The biochemical profile will look for waste products in the blood that the kidneys should have filtered out; high numbers of these products are indicative of kidney failure.
Treatment of Kidney Failure in Cats
Acute Kidney Failure Treatment
Cats who have acute kidney failure due to trauma or poisoning will often recover once the primary issue that caused the kidney failure is addressed. This may include surgery, medications, fluid therapy or blood transfusions. If the kidneys don't respond after the primary issue is treated, other courses of treatment will need to occur in order to address the kidney failure.
Dialysis
Hemodialysis or dialysis is a procedure in which a machine acts like the kidneys, filtering out the wastes and toxins that build up in the bloodstream. Dialysis can be used to treat cats with chronic kidney disease or to remove a poison from a cat with acute kidney disease. Unfortunately, dialysis is only available at certain veterinary hospitals in the United States and can be extremely costly.
Kidney Transplant
Kidney transplants in cats require an experienced team of veterinary surgeons, anesthesiologists, and nursing staff. As such, they are only performed in a few veterinary hospitals in the United States. During the kidney transplant, a healthy kidney from a deceased donor cat will be transplanted into the cat with kidney failure. Medications will need to be administered in order to ensure the cat's body doesn't reject the donor kidney.
Recovery of Kidney Failure in Cats
Cats who recovered from acute kidney failure will need to follow up with the veterinarian to ensure that the kidneys are still functioning properly with repeated testing. There is no cure for chronic kidney failure. Cats who are unable to have dialysis or a transplant have a poor prognosis. Many owners opt to have their cat euthanized as a result. Cats who received a transplant will need to follow up continually with the veterinarian to ensure that the transplanted kidney is still functioning properly. Cats who are receiving dialysis will need to continue with dialysis for the rest of their life or until kidney transplantation is possible.
Kidney Failure Questions and Advice from Veterinary Professionals
Layla
Torti
11 Months
0 found helpful
Medication Used
Rebound Recuperation 150ml Feline
My cat was throwing up for a few days, and so once i noticed she had stopped eating and drinking and throwing up green liquid i knew it was time to take her to the vet. I took her and they did a blood test, finding her kidneys were failing. They also said something about the pancreas levels being off too. They kept her over night and did an IV treatment to flush any posions out of her blood. The next day they called and told me her levels had significantly changed for the better and it was safe to take her home. They gave me medicines to give her daily. That day she hadnt eaten or drank anything again, but my vet was closed. I called the following morning (this morning) and they had me come back to get an appetite stimulator and a liquid food supplement for hydration. I gave her that through out the day (6 ml 4 times every 4-5 hours of the liq. food and one of the stimulator) and she still hasnt eaten. I have been giving her about 6-12 Ml of water in a syringe every hour or less to keep water in her. I just found the green throw up in her liter, which hadnt been there earlier. Is this normal after treatment, to still be throwing up? or do I have to take her back. Im only 20, ive already paid 1200 dollars in vet bills and now i have no money to pay to take her back. Please help!!!!!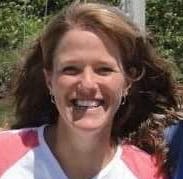 1085
Recommendations
Without knowing what Layla's kidney values were, I have a hard time commenting on her condition, but kidney disease can be a difficult condition to treat. It is uncommon in such a young cat, and there may be underlying causes. I understand that you have spent a lot on her treatment, but it seems that she is still having problems and does need further treatment. It would be a good idea to call your veterinarian, talk to them about her condition, and ask what they think might be going on, and what her prognosis is if you keep treating her. They'll be able to give you a better idea since they know more about her actual condition. I'm sorry this is happening to her, and I hope that they are able to get her back to normal for you.
Add a comment to Layla's experience
Was this experience helpful?
Millie
Mix
1 Year
0 found helpful
My 1 year old cat has suddenly lost a great amount of weight, she hasn't been eating very well the past week or so and she is now anemic. I thought maybe it was depression but I think it might be something else. She also is very tipsy. I tried giving her a high calorie gel and forcing food down her throat with a syringe.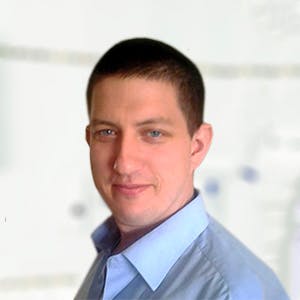 2503
Recommendations
If you are noticing that Millie is anaemic and has other concerning symptoms you should visit your Veterinarian for an examination and blood test, there are different causes for anaemia and the underlying cause needs to be determined so that the right treatment or management may be given. Regards Dr Callum Turner DVM
Add a comment to Millie's experience
Was this experience helpful?
Bhoru
Cat
2 Years
0 found helpful
My 2 year cat is suffering from kidney failure disease, the percentage shown in blood report is 6.8. so we are giving her saline once in a day. After two days of saline procedure, now she is trying to eat food but could not able to eat it. She got weaknesses. But instead of this, she is very strong. Can she recover from kidney disease? Please advise.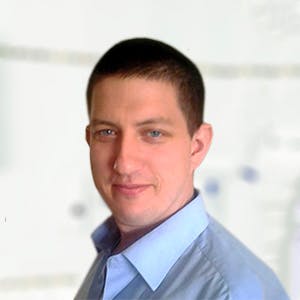 2503
Recommendations
Unfortunately I do not have enough information in your question to answer, you also did not provide any information about the parameter of the blood test or the units so I cannot use that to assess the severity. Kidney failure may be managed or treated depending on the underlying cause, the underlying cause is important since this will determine the overall severity of the condition; in addition to managing the kidney failure any underlying condition (infection, poisoning etc…) would also need to be treated or managed. Regards Dr Callum Turner DVM
Add a comment to Bhoru's experience
Was this experience helpful?
Isabella
domestic short hair
14 Years
0 found helpful
I'm heartbroken n at a loss. My kitty went for annual blood work. First let me say she shows no signs or symptoms. She acts as she always has plus a few years. Eats, drinks, potties, n plays as happy as ever. She got a drichem done. It shows about 12 things apparently kidney n liver related. They had a hard time getting blood from her. I believe she was a little dehydrated. This has happened in taking blood from her in the past. Her blood work was still always fine. Her creatinine level was 2.9 her calcium was 12.2. Her total protein 8.2. Her albumin 3.6 but her bun was 56.9. Thank you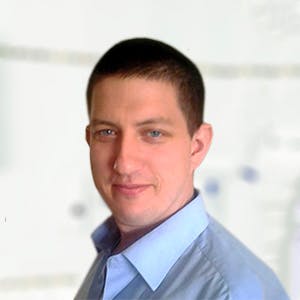 2503
Recommendations
The results given show slight increases in all values apart from BUN which was considerably more elevated, it is important to address this blood test with the dietary changes which the new diet will bring along with ensuring that Isabella is hydrated. It is also important to ensure that her kidney function is tested regularly to check progress and to adjust diet or supportive treatment as required. Regards Dr Callum Turner DVM
Add a comment to Isabella's experience
Was this experience helpful?
Chiraungi
tom
2 Years
0 found helpful
Sir, My Male Cat (Tom) was having flactuating fever and not eating from 2-3 days then shown to Vet. Dr. on dt. 07.03.2018. He examined and started NS through drip and taken blood sample which has SGOT 131 and SGPT 108 and Creatinine Level 8.3 on 07.03.2018 and again taken blood report which has SGOT 97 and SGPT 67 and Creatinine Level 8.7 on Dt. 09.03.2018. Dr. has given liver and kidney tonic, meanwhile he has passed black stool twice, moving little bit but resting most of time, although alert but has weakness. Till date has eaten nothing only NS through drip. What are the chances of his servival. Is dialysis helps him. Pleas help. Thanks.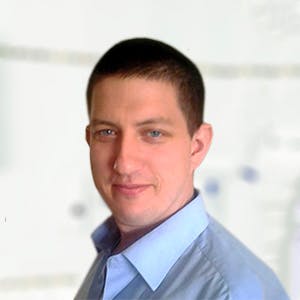 2503
Recommendations
Creatinine is very high at 8.7mg/dL (reference: 0.9–2.2mg/dL), dietary management and fluid therapy are important to reduce stress on the kidneys; however the underlying cause of the increased level of creatinine needs to be determined. The increased AST (SGOT) levels are indicative of tissue damage and ALT (SGPT) along with AST (SGOT) would indicate some liver damage. An ultrasound would be a good next step to help to try and diagnose the underlying cause; I cannot say whether Chiraungi can recover but the prognosis isn't favourable. Regards Dr Callum Turner DVM
My cat Maxine has not been eating very well or drinking well or.
Add a comment to Chiraungi's experience
Was this experience helpful?
Bondo2
Siamese
15 Years
0 found helpful
My cat srarted with problems in peeing,the vet gave him curam,xylon ,cystone ,,, today he cant stand on his legs and i knew from the doctor that his kidneys sttoped working , i started to feed him water with seringe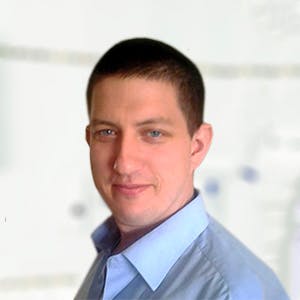 2503
Recommendations
There are various causes for kidney failure and the condition should be managed to reduce stress on the kidneys as well as addressing any underlying conditions; Bondo is receiving antibiotics, anti inflammatories along with a herbal supplement, however intravenous fluid therapy may be required as well if not drinking. Supportive and symptomatic care need to be given together with any treatment, dietary management is also important. Regards Dr Callum Turner DVM
Add a comment to Bondo2's experience
Was this experience helpful?
michael
tabby
3 Years
0 found helpful
Has Symptoms
vomit, lethargic, thirsty,
My cat wont eat, vomiting, extremely lethargic, urinating is a problem, going into renal kidney failure, what can I do for him right now? Besides forcing water with a syringe,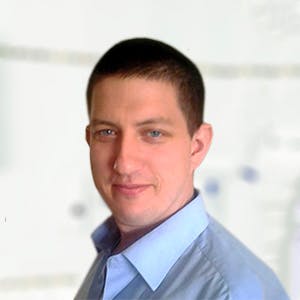 2503
Recommendations
It is important to keep Michael hydrated and to place him on a low protein diet; also if an underlying cause for the kidney failure (poisoning, infection etc…) this should be managed as well. Below there is a link to an article which is useful covering different things to consider in cases of kidney failure. Regards Dr Callum Turner DVM www.embracepetinsurance.com/waterbowl/article/cats-with-kidney-failure
Add a comment to michael's experience
Was this experience helpful?
Jasmine
short haired tabby
16 Years
0 found helpful
Has Symptoms
Weight Loss, dehydration, etc
Lost one kitty to kf last year. Now, our other one is suffering the same thing! She's still eating and we're providing fluids and herbs. She seems to be doing pretty well, but it's a one day at a time thing. Is there any advice you can give?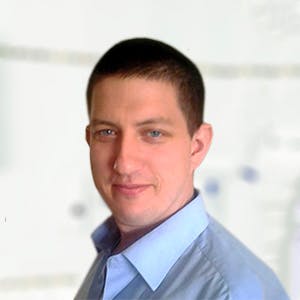 2503
Recommendations
Fluid therapy and dietary management are the cornerstone of management for kidney failure; if there is an underlying cause, management of that may help with the kidney failure. Other than that I cannot recommend anything else without an examination or seeing blood tests etc… But the dietary management and fluids are the most important aspect at this time. Regards Dr Callum Turner DVM www.embracepetinsurance.com/waterbowl/article/cats-with-kidney-failure
Add a comment to Jasmine's experience
Was this experience helpful?
Nancy and sid
moggies
20 Years
0 found helpful
my two 20 year old (brother and sister) cats are drinking galleons and eating voraciously. I empty the litter tray daily as it cannot cope with the amount of very smelly urine. the cats both look great , shiny coats bright eyes and they are fairly active. my question is when do I call it . I don't want them to suffer and feel that the amount they are drinking and the way they almost attack their food(fed twice daily) may be causing them some pain, they are often vomiting the food (either from the speed in which they eat or that the body isn't coping.)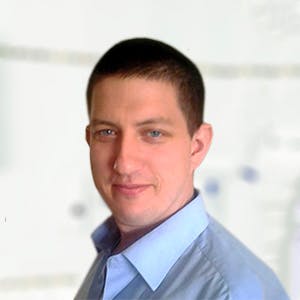 2503
Recommendations
It is difficult to decide or give advice on when an owner should make the decision to take their cats to the clinic one last time, especially if they look healthy and have a good appetite; there are various reasons for an increase in thirst and hunger which may be uncovered by an examination by your Veterinarian. You would know Nancy and Sid better than anyone and would know when their quality of life has decreased, I cannot make this decision for you especially since I haven't examined them; just look at their behaviour and the sounds they make. Regards Dr Callum Turner DVM
Add a comment to Nancy and sid's experience
Was this experience helpful?
Simon
Maine Coon
11 Months
0 found helpful
Has Symptoms
He has been peeing since t released
11 month old Maine Coon was diagnosed with struvite crystals. He had a blockage the mobile vet released him of urine my daughter did not have $1100 for catheter and overnight stay. He has been given 1/2tsp apple cider vinegar with 1/2tsp water 2x a day and he is drinking now and going to bathroom. I had taken him to emergency vet day and a half later because he eas so lethargic I thiught he was blocked again, they said he was not blocked. But he is barely eating and getting so skinny what can we do to help thhis little guy. His sister watches iver him but he does not play.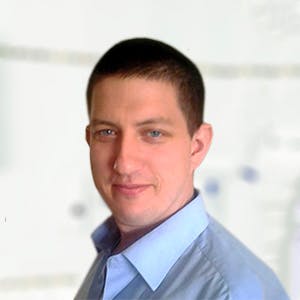 2503
Recommendations
It is possible that Simon is just a little sore from the urinary stones and is causing him some discomfort, in addition to any other therapy dietary management should be carried out to ensure that the urine is at a pH where urinary stones do not form easily. You can get a prescription diet for urinary stones from your Veterinarian or some pet shops. Regards Dr Callum Turner DVM
Add a comment to Simon's experience
Was this experience helpful?
Boo Boo kitty
Domestic " Morris
12 Years
0 found helpful
Symptoms of my 12 year old cat include: thirst, loss of appetite, vomiting, will only slurp up the gravy or chicken broth from boiled chicken as his supper, foamy urine towards the end of urination. Sleeps a lot but I thought it was because of his age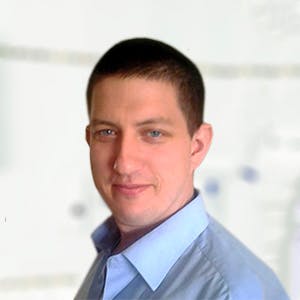 2503
Recommendations
There are a few different causes of foamy urine, but couple this with the other symptoms and Boo Boo Kitty's age then we may be looking at kidney failure; you should visit your Veterinarian for blood tests and urinalysis to determine the underlying cause and to look at dietary management. Regards Dr Callum Turner DVM
Add a comment to Boo Boo kitty's experience
Was this experience helpful?
Ceri
DOMESTIC
8
0 found helpful
My cat went under anesthetic for a dental his kidneys were fine before hand after the anesthetic he had acute renal failure was this due to poorly managed anesthetic,he had blood tests before hand and the vet said his kidneys were fine he gradually stopped eating then she gave him an antibiotic injection day later she had him on fluids for 6 hours,took him to another vet who put him in hospital for 48 hours took him home for the weekend another blood test Monday morning and his kidneys had stopped working,had to let him pass on advice from the vet as he was so weak, am absolutely devastated I need to know if this happened due to poorly managed anesthetic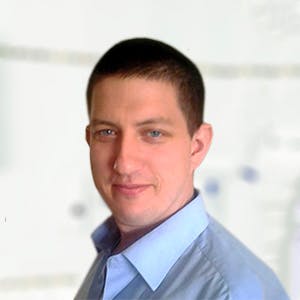 2503
Recommendations
Renal failure from anaesthesia is not necessarily due to poor anaesthetic management but due to a reaction by the body to the anaesthesia; every medicine comes with some side effects which can vary in severity and many only affect a portion of the animal population. Unfortunately some animals (also some humans) can have a severe reaction to anaesthesia (or any other medication) which may result in undesirable effects. Regards Dr Callum Turner DVM www.cliniciansbrief.com/sites/default/files/attachments/ASK_Anesthesia%20for%20Patients%20with%20Renal%20Disease.pdf
Add a comment to Ceri's experience
Was this experience helpful?
Oliver
Orange tabby
9 Years
0 found helpful
My cat developed chronic kidney disease, and doesn't seem to be showing a lot of symptoms other than loss of appetite and fear. how much time will he live until?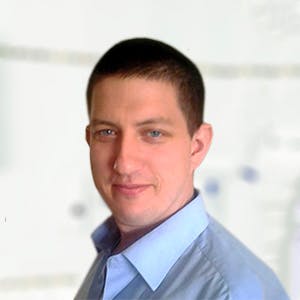 2503
Recommendations
Life expectancy is dependent on the severity of the condition and management given; it is important to keep hydration and to offer dietary management as a minimum; also there are various causes of kidney disease, the underlying cause of the kidney disease will give an indication of life expectancy. Regards Dr Callum Turner DVM
Add a comment to Oliver's experience
Was this experience helpful?
Bugsy
Maine Coon
11 and a half
0 found helpful
My cat has kidney issues and is currently on herbal medication, eating raw beef kidney and was doing very well. His numbers were coming way down. Then he developed repeated uti infections and they found he has a rod bacteria. They want to put him on SMZ for 46 days, twice a day. Is this going to harm his kidneys or cause problems down the road, or possibly undo all the good we have done so far with the herbal treatment? Thank you.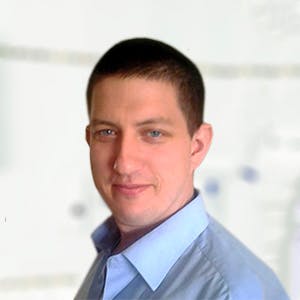 2503
Recommendations
Sulfamethoxazole (SMZ) and trimethoprim (TMP) is used a combination antibiotic which may cause crystals to form in the kidneys in dehydrated animals and may cause a worsening of symptoms in animals with severe liver or kidney disease. If you have concerns, raise them with your Veterinarian and they will explain Bugsy's individual treatment plan. Regards Dr Callum Turner DVM
http://csu-cvmbs.colostate.edu/vth/documents/pharmacy-trimethoprim-with-sulfamethoxazole-or-sulfadiazine.pdf
Add a comment to Bugsy's experience
Was this experience helpful?
Indy
Shorthaired Domestic
18 Years
Has Symptoms
Lethargic, Lessened Appetite, Some Difficulty With
My cat is 18 and was recently diagnosed with kidney failure. One vet told me there is little hope and another told me not to give up on her. It is pretty advanced and they suggest I give her fluids at home. Not sure I can do this myself. Thoughts?