What is Kidney Failure?
Kidney failure can either develop slowly due to a chronic disease or occur suddenly due to poisoning or trauma. Both types must be addressed immediately in order to save the cat's life.
The kidneys are responsible for several necessary life functions, which include maintaining proper blood pressure levels, filtering toxins and wastes from the bloodstream, excreting the wastes through urine, contributing to the production of red blood cells, and producing a variety of essential enzymes and hormones. Approximately 30 percent of cats will develop kidney disease during their lifetime; many of these cases will progress to kidney failure. When the kidneys fail to perform properly, the cat's life is at risk.
Symptoms of Kidney Failure in Cats
Depending on the type of kidney failure the cat is experiencing, symptoms can progress slowly or begin suddenly. These symptoms include:
Increased thirst due to the buildup of toxins and waste in the bloodstream (polydipsia)
Increased urinary output
Loss of appetite
Weight loss
Bloody or cloudy urine
Vomiting
Diarrhea
Bad breath that smells like ammonia
Oral ulcers on the tongue and gums
Dry coat
Constipation
Brown-colored tongue
Weakness
Lethargy
Indifference
Types
There are two different types of kidney failure:
Acute, which develops within days or weeks
Chronic, which develops slowly over time due to chronic kidney disease
Causes of Kidney Failure in Cats
There are several of causes of kidney failure in cats, which vary depending on the type the cat is experiencing. These causes include:
Acute
Poisons, such as antifreeze, pesticides or cleaning fluids
Heart failure with low blood pressure that prevents enough blood from flowing to the kidneys
Trauma from an accident
Shock from dehydration or rapid blood loss
Kidney infection
Urinary tract obstruction
Chronic
Congenital and hereditary abnormalities
Fungal infections
Bacterial infections
Repeated urinary infections that wear the kidneys down over time
Kidney cancer
Medications, such as acetaminophen
Autoimmune disorders
Advanced dental disease
Thyroid problems
Diagnosis of Kidney Failure in Cats
The veterinarian will need to know all of the symptoms the cat is experiencing and when the symptoms first began. If a recent poisoning or trauma occurred, the veterinarian will need to be given details about these incidents. The veterinarian will physically examine the cat, listening to its heart and lungs and taking its blood pressure.
A urinalysis and a biochemical profile will be taken. The urinalysis will look for protein in the urine that has leaked through damaged kidneys and will measure the urine specific gravity (USG). Because kidney failure results in the kidneys no longer filtering the wastes from the urine, a cat who has kidney failure will have urine with a gravity that is much like distilled water. The biochemical profile will look for waste products in the blood that the kidneys should have filtered out; high numbers of these products are indicative of kidney failure.
Treatment of Kidney Failure in Cats
Acute Kidney Failure Treatment
Cats who have acute kidney failure due to trauma or poisoning will often recover once the primary issue that caused the kidney failure is addressed. This may include surgery, medications, fluid therapy or blood transfusions. If the kidneys don't respond after the primary issue is treated, other courses of treatment will need to occur in order to address the kidney failure.
Dialysis
Hemodialysis or dialysis is a procedure in which a machine acts like the kidneys, filtering out the wastes and toxins that build up in the bloodstream. Dialysis can be used to treat cats with chronic kidney disease or to remove a poison from a cat with acute kidney disease. Unfortunately, dialysis is only available at certain veterinary hospitals in the United States and can be extremely costly.
Kidney Transplant
Kidney transplants in cats require an experienced team of veterinary surgeons, anesthesiologists, and nursing staff. As such, they are only performed in a few veterinary hospitals in the United States. During the kidney transplant, a healthy kidney from a deceased donor cat will be transplanted into the cat with kidney failure. Medications will need to be administered in order to ensure the cat's body doesn't reject the donor kidney.
Recovery of Kidney Failure in Cats
Cats who recovered from acute kidney failure will need to follow up with the veterinarian to ensure that the kidneys are still functioning properly with repeated testing. There is no cure for chronic kidney failure. Cats who are unable to have dialysis or a transplant have a poor prognosis. Many owners opt to have their cat euthanized as a result. Cats who received a transplant will need to follow up continually with the veterinarian to ensure that the transplanted kidney is still functioning properly. Cats who are receiving dialysis will need to continue with dialysis for the rest of their life or until kidney transplantation is possible.
Kidney Failure Questions and Advice from Veterinary Professionals
Miku
normal
1 Year
0 found helpful
Has Symptoms
Weakness,no peeing or pooping
No eating, drinking water, weak,
No eating, drinking water, vomittin
My cat is having kidney failure and was on renal diet. From past 1 week she is not eating or drinking water. Always lies down and no urination or pooping.If forced to eat vomits and recently was vomitting yellow and white colour mucus. Is there any chance of recovery for her?
YES. kidney failure or Chromnic Kidney insufficiency needs regular management, and animals can live happily for several years with proper support. This includes subcutaneous fluid therapy (you can learn and do at home), vitamins like b12, antacids for the vomiting, etc. Please visit this wonderful website called felinecrf(dot)org - its a great source of information. my cat has chronic kidney issues and i find it very useful too.
Add a comment to Miku's experience
Was this experience helpful?
Kaira
Domestic shorthair
5 Years
2 found helpful
About 8 months ago my cat had an issue where she stopped eating. Never figured out why,but we got her back to normal. Blood levels were all normal except her glucose,which was high. Last Monday, she stopped eating again and was vomiting at least four to six times a day and I took her to the vet and found her Bun and creatinine levels were very high. They suggested to pump fluids into my cat for 4 days, so we did. When I got her back she had some signs of over hydration (eyes and nose had dried discharge). Her blood levels also went back to normal ranges. She ate and drank well for a day, but hasn't eaten yet today and has vomited white and yellow mucous twice. She finally pooped since this thing started, but part of it was dark and possibly had blood in it? Was very hard to tell, and the rest was a normal color. It was also skinny and partly flat and mixed with some urine. I guess my question is, is this something she can possibly get over if it's acute kidney failure? I can't locate a toxin that she may be getting into, should I keep looking or look for other causes? Any advice helps, thanks!
Just wanted to know how things were going now
It may be acture or chronic kidney insufficiency. Acute is reversible with sustained treatment. preferably with peritoneal dialysis. Chronic is a disease that needs management - regular fluid therapy (you can do at home), vitamins, esp B12, and an antacid to manage the vomiting. may also need to be tested for anemia periodically.
Add a comment to Kaira's experience
Was this experience helpful?
Oliver
Cat
15 Years
0 found helpful
My vet center tried to do the hemodialysis to my cat, but they are not capable to insert the double lumen catheter in the jugular. they say that my cat has a too much small vein 0,047 inch and that there isnt a catether smaller than 4 French. their machine can manage a blood flow between 2ml/min and 250 ml/min, so also a smaller diameter, if avaible shouldnt be a trouble for the flow. Is there any double lumen catether 3F or 2F? my cat now is only 4.9 kg, but in the good days was 8kg (too fat) or between 6-7 when in good shape. Then i am a little surprised that is vain is so small. Perhaps my vet are just not well trained. my cat is their first patient to do this treatment and they have unboxed the hemodialysis machine for him.
I would most definitely bring the cat to another vet with experience in dialysis, ideally a specialty center (there are many multi-specialty centers near metro areas.) The fact that your cat is their first patient for dialysis, and especially the fact that they just unboxed the machine(!) is suspicious. Personally, if it were me, and my cat was in his senior years, I would opt for euthanasia. I think it would just be too much to put an older cat through, as this will have to be done frequently, and may just prolong the life of the cat without really relieving a whole lot of suffering. No judgement, that's just my own opinion. Good luck with Oliver. :)
Add a comment to Oliver's experience
Was this experience helpful?
Squirt
Shorthair
14 Years
0 found helpful
My 14 years old male cat has a symptom breath that smells like urine does sleep more but that's all is still eating his dry food and drinking lots of water I have a fountain and he always drank a lot of water He had a clean bill of health 1 year ago when I brought fleas into our home from my job and he was really infested heis white. The vet gave him one of them chews and I used Advantage or frontline since Is there anything I should be doing he is almost deaf also to take him to the vet is very stressful on him so that is always a last resort thanks
Add a comment to Squirt's experience
Was this experience helpful?
Isis
Siamese
16 Years
0 found helpful
My 16 year old cat began vomiting a lot last month. We took her to the vet and they did an overnight IV and gave her Cerenia for her nausea and later Mirtazapine because she wasn't eating. She continued to vomit but was somewhat eating again, and so she was put on Prednisolone. We were told that it is either Irritable Bowel Disease or Pancreatitis. She seemed to be doing good on it until we missed a dose a few days ago. We continued the medication as usual, but she has been vomiting clear foam and mucous since, and not eating any food or drinking any water. She has also been hiding a lot and is refusing any affection (which is very, very unlike her, as she is a very affectionate cat). She peed on the carpet after just walking past her litter box (which was clean and unobstructed), which is also unusual for her. She also has been licking her lips a lot. Other than that, she is generally a very happy, healthy, and playful cat. What should we do/what could it be? We were thinking that it might be tied to her kidneys because she has had two UTIs in the past, but we are not sure. Help please. Thank you
Add a comment to Isis's experience
Was this experience helpful?
Elm
Gray Striped Tabby Cat
16 Years
0 found helpful
My cat of 16 years has been declining over this past year. As a 19-year-old college student, I have been busy where I recently just had a chance to bring him to the vet, after noticing his difficulty of seeing. During this visit, I found out that he had become blind, partially deaf, and was diagnosed with beginning stages of kidney failure. He was put on Prescription Diet k/d Kidney Care food, however, he has just started refusing the food. He had always weighed 8-10 pounds, but has now dropped to 7, and he looks very thin. The vet prescribed medicine to increase his appetite, however, I do not want him to suffer. How do I keep him comfortable and happy until I am done will school within the next 8 weeks?
You should also be giving him Subcutaneous fluids at least once a day (100-200 ml) if he has kidney disease. Hydration is VERY important in order to keep him comfortable & healthy.
Hi, you might try warming up his food in the microwave. That sometimes helps. If he still won't eat, ask your Vet what other alternatives you can give him. My CKD/Diabetic cat did the same thing as yours (stopped eating his prescription food) & my Vet said that Purina Family Feast pate would be safe for him. But you may need something different if he's not Diabetic.

Whatever the case, the most important thing is that your cat is eating regularly & keeping his weight up. So, at least temporarily, any food is better than nothing.
Add a comment to Elm's experience
Was this experience helpful?
Shabba
domestic short hair
5 Years
0 found helpful
We are being told that our cat is a bit of a miracle. On the 24th Feb he was very poorly! He was really lethargic, wouldn't eat and eventually he got worse and was really dizzy, so dizzy he couldn't stand up the 1 time he vomited so we rushed him to the vet they took blood on the 25th and the following were the results...

GLU 12 mmol
CREA 1189 umol
UREA >46.4 mmol
PHOS 4.96 mmol
CA 1.79mmol
K 6.7mmol
HCT 25.1%
MCHC 38.7 g/dl

He was very poorly indeed with massive kidney failure it was very touch and go whether he would survive but yesterday on the 26th March he had more blood taken and literally Everything is now within normal range! He has only been treated with fluids no other pills he only ever vomited once and he has continued to eat throughout the process except for the first 24 hours of him being poorly. We halfed his fluids last week and have now stopped them completely and will take blood again next week but I am being told that his recovery NEVER happens, they thought he might have adisons disease but test was negative.. My question is has anyone heard of a similar recovery and does anyone have any ideas what may have caused this?
Add a comment to Shabba's experience
Was this experience helpful?
Leo
tabby
13 Years
0 found helpful
My cat has lost weight that has been noticeable for approx a year (I thought it was due to calorie reduction originally since I now live alone and have more control over his food and treats) and that's what made me take him to the vet. Also he's been acting more affectionate/ needy for food. He was last weighed at 15.1 in August 2015 and is now 13.1 in April 2019. He does vomit but I think it's mostly due to him constantly trying to eat thing he shouldn't like plastic . Good appetite- actually higher than normal appetite. drinking slightly more than normal. Here are some highlights from his senior lab panel:
13 y/o male tabby

Creatinine 1.7 (reference low-high .9 - 2.5)
SDMA 11 (ref 0-14)
Glucose 105 (ref 72-175)
Phosphorus 4.3 (ref 2.9-6.3)
BUN 51 (ref 16-37)
Anion Gap 21 (ref 12-25)
All blood protein within normal range.
Urine PH: 6.5
Gravity: 1.021
T4 3.1 (ref .8-4.7) I am waiting on free t4 to check for hyperthyroidism. Vet is suspicious that may be cause of weight loss he is starting to feel very boney.

Id like an opinion on if this is definitely kidney disease? His vet said stage 2. Or if it could be something else? Everything in the lab comes back within reference except for his high BUN and I think urine gravity isn't good.
Add a comment to Leo's experience
Was this experience helpful?
Niko
Persian
11
2 found helpful
My cat had two kideky stones diagnosed in Sept. He had a UTI blockage and was fine up until last week. I brought him to emergency to unblock. My mistake was doing the catheter twice (two surgeries) in one day which ruptured his urethra (catheters can cause damage!) The brought him to my vet (my vet took a needle in his stomach to get urine BAD IDEA) but then went for emergency again because he could not breathe and had to put him in Kitty Heaven. Go to a regular Dr if you can. I spent about $3500 in the last few months. Do not prolong his life if he has lived past 10 years, not worth it. I will continue to miss my kitty but to make them suffer with meds and needles is not worth it.
Hi Denny C.. I feel you. My cat is only 4 years old and suffered acute kidney failure due to high creatinine level and was hospitalised last week for 6 days. During the time when he wasn't at home, I cried every single day single moment when I thought about him. Can't bear looking at him with tubes everywhere. I blame myself maybe I could have taken care of him better. They found a stone in his urinary tract which is near to his bladder. Manage to pushed it through using IV fluids. They gave him pain meds for the pain. His creatinine level dropped from 14 till 2.5 (last discharged). Today is his first day back home, (I don't want to talk about how much I paid for it cos I am sincere with it and May GOD helped me in recovering him. Only God is in control) he didn't eat much. I placed 2 bowls of broth, 1 morning and 1 near afternoon, he only licked the soup and eat very little meat. He used to be a fat boy and now has grown skinny and it really breaks my heart. I can't bear to lose him.... He is my baby. :(
Denny, I think it's wonderful that you don't put any spending limit on helping out your cat, and I agree. I hope that your cat gets better with treatment, and I'm sorry he is sick. However, there are many people who do not even own a house to use in order to get veterinary treatment. If we limited cat adoptions to people with thousands of dollars on reserve in today's economy, very few people would be able to adopt cats from our already overcrowded shelters. What is ideal for a cat is not always possible. I do believe it is better for a cat to have a shorter life in a loving home than a longer one in a shelter. To me, it's quality of life over quantity.
This true no one knows your kitty better than its doctor. But to say put your cat down if it over 10 is horse shit. I have kidney disease caused by 2 year use of 180 pills a month Naproxen which should only be used no longer than 30 day at most. My cat is weak tired backed up and sad at times. But he has the final call if he stop eating and drinking all together yes I would it for him no matter the pain on me. Three weeks ago I told my heartless no spine of a wife that my cat lost weight and hes acting different then came the weak throw up then he was looking past me as if someone was standing behind me. Kinda scary..
Hes my best friend and if I have too I will take him back in but 3500.00 is nothing I would let my house go, to save his life. So everyone if you cant afford to pay out 5,000 bucks on a moment's notice you shouldn't have gotten a cat. Sorry about your sweet kitty. What a fighter, I've been crying for 7 days now. He means that much to me.
Add a comment to Niko's experience
Was this experience helpful?
Lady
tabby
7 Years
0 found helpful
hello, my cats name is Lady and she is 7 years old. For the past few days she hasn't been looking very well, so we took her to the vets yesterday in the morning, they run a few tests on her and they called us in the afternoon and told us she has kidney failure and apparently 70-80% on both. they weighed her and the result was her losing a kilo, she was 3.500 and now she is 2.800. The vet said he was going to keep her in on a drip, and tomorrow morning they'll run a test on her again and see if her levels have risen. we visited her today, and we gave her fresh new food and it seemed that she was eating more and when we held her she seemed heavier, we also pulled her skin on her spine and the skin bounced back much faster, therefore she wasn't as dehydrated.
The vet said that after her tests come back and she's still the same the next option could be to be euthanised. Im not in favour of this and seeking for desperate help, if someone could please help me.
Add a comment to Lady's experience
Was this experience helpful?
michael
tabby
3 Years
1 found helpful
Has Symptoms
vomit, lethargic, thirsty,
My cat wont eat, vomiting, extremely lethargic, urinating is a problem, going into renal kidney failure, what can I do for him right now? Besides forcing water with a syringe,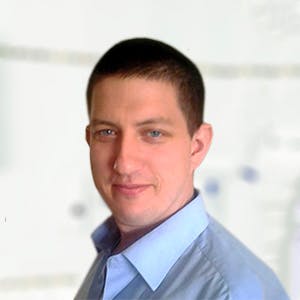 3319
Recommendations
It is important to keep Michael hydrated and to place him on a low protein diet; also if an underlying cause for the kidney failure (poisoning, infection etc…) this should be managed as well. Below there is a link to an article which is useful covering different things to consider in cases of kidney failure. Regards Dr Callum Turner DVM www.embracepetinsurance.com/waterbowl/article/cats-with-kidney-failure
Curious, how normal is a situation when creatinine can get back to stage one from stage 3
Add a comment to michael's experience
Was this experience helpful?
Angel
tabby
17 Years
0 found helpful
Has Symptoms
Hasn't had water in 4 days
Throwing up about 7 times a day
He has had bloodwork done and now on home infusion to keep organs going. It's now been 4 days without food and water. He seems miserable. Is there truly a chance for him to recover. I'm very scared and sad.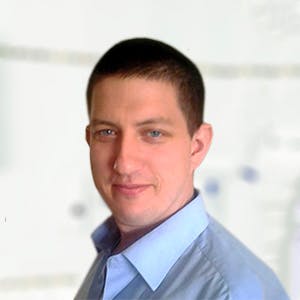 3319
Recommendations
Without examining Angel and reviewing his medical file I cannot give you any indication of prognosis; however kidney failure is generally irreversible but we can slow the progression and manage the diet etc… to take stress of the kidneys. It is important to determine the cause and the severity so that appropriate action is taken; fluid therapy and dietary management are the cornerstones of management. Regards Dr Callum Turner DVM
Add a comment to Angel's experience
Was this experience helpful?
Chin Chin
Persian-Angora
3 Years
1 found helpful
Has Symptoms
No eating or drinking. No movement
Medication Used
Amoclan(amoxicillin) 600mg to 5 ml
My cat is no longet eating, drinking, or interacting to stimuli. He is withdrawn and doesn't go to the litter box often anymore. This all happened over a short time sapn of around a few days ago, but the signs have gotten really evident today. He had an infection recently, and i'v Been treating him for it with anti-inflammatory drugs prescribed by the vet as well as anti-biotics( amoxicillin) for the past 5 days with a dosage of 0.8 ml of Amoxicillin. I don't know what's wrong with him, and today's Sunday, so no Pet store is available or open and i need to know if I have cause to be freaking out or not. Please help!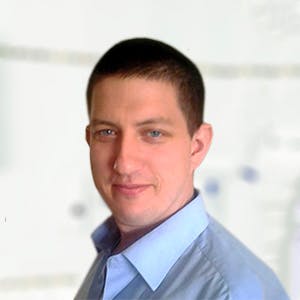 3319
Recommendations
Behavioural changes may occur for a variety of reasons including pain, medication side effects, underlying medication condition among other factors; without examining Chin Chin I cannot be certain what the specific cause is. Ensure that Chin Chin is keeping hydrated and is taking the medication as prescribed; visit your Veterinarian for a check up to be on the safe side when they open or visit an Emergency Veterinarian if the behaviour gets worse. Regards Dr Callum Turner DVM
Add a comment to Chin Chin's experience
Was this experience helpful?
Tuxedo
Short haired house cat
8 Years
1 found helpful
Cat has kidney disease with anemia and looking for suggestions. Awareness levels and "desire" to be active is present but strength in lower legs tend to be a problem. Currently taking anti nausea medication which seems to work.

Infrequent vomiting

Low levels of:
RBC
HCT
HGB

High Levels:
NEU
GLU
CREA
PHOS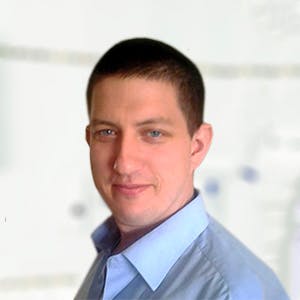 3319
Recommendations
Dietary management along with fluid therapy (if indicated) are the cornerstone of treatment for kidney disease; however any additional treatment would depend on the specific underlying cause for the kidney disease. The kidneys produce a hormone which stimulates red blood cell production in the bone marrow, so we commonly see anaemia in cases of kidney disease/failure. Regards Dr Callum Turner DVM
Add a comment to Tuxedo's experience
Was this experience helpful?
Bub Bub
domestic short hair
14 Years
1 found helpful
Cat began to look drawn in, lethargic, weak, trouble walking, loss of appetite, increased thirst, etc. Vet said renal failure.
1st Blood test:
Urea Nitrogen 146
Creatinine 10.6
BUN 14
Phosphorus 13.5
Glucose 138
Magnesium 3.9
Amylase 2121

2nd blood test 4 days later after fluids and antibiotic:

Urea Nitrogen 107
Creatinine 7.2
BUN 15
Phosphorus 9.9
Glucose 133
Magnesium 2.7
Amylase 1781

She's now on renal failure diet and Baytril. What's best way to proceed and prognosis?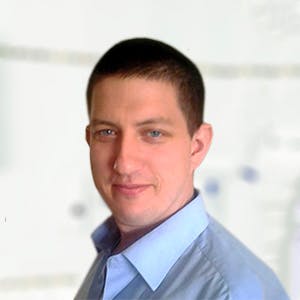 3319
Recommendations
Looks like there has been some improvement all round in the blood work over the past four days, dietary management and fluid therapy are the mainstay of treatment; however kidney failure may be caused by a variety of different conditions (infections, poisoning etc…) so if an underlying cause is found it should also be treated or managed. Follow your Veterinarian's instructions and monitor for improvement. Regards Dr Callum Turner DVM
Add a comment to Bub Bub's experience
Was this experience helpful?
Bebo
Street cat
4 Years
0 found helpful
Sir, My 4 year old male cat was not eating anything from last 15 days.. I admitted him in hospital and Dr. Ask for some test, in test report creatnine level is 13.2. What are the chances of recovery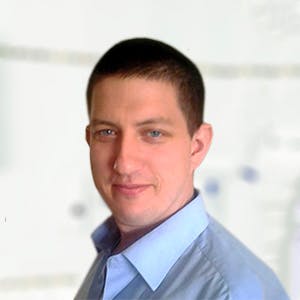 3319
Recommendations
The reference range for creatinine is 0.9–2.2mg/dL which is significantly lower than 13.2mg/dL; however based on blood tests along it is not easy or realistic to say whether there is a chance of recovery since it is important to know and understand why the levels are so high. The situation doesn't look favourable but I don't know what the underlying cause is, could it be managed among other factors. Regards Dr Callum Turner DVM
Add a comment to Bebo's experience
Was this experience helpful?
Chiraungi
tom
2 Years
0 found helpful
Sir, My Male Cat (Tom) was having flactuating fever and not eating from 2-3 days then shown to Vet. Dr. on dt. 07.03.2018. He examined and started NS through drip and taken blood sample which has SGOT 131 and SGPT 108 and Creatinine Level 8.3 on 07.03.2018 and again taken blood report which has SGOT 97 and SGPT 67 and Creatinine Level 8.7 on Dt. 09.03.2018. Dr. has given liver and kidney tonic, meanwhile he has passed black stool twice, moving little bit but resting most of time, although alert but has weakness. Till date has eaten nothing only NS through drip. What are the chances of his servival. Is dialysis helps him. Pleas help. Thanks.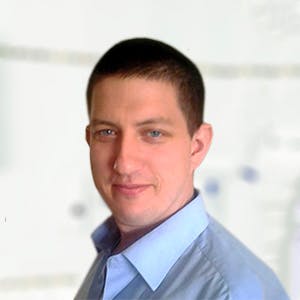 3319
Recommendations
Creatinine is very high at 8.7mg/dL (reference: 0.9–2.2mg/dL), dietary management and fluid therapy are important to reduce stress on the kidneys; however the underlying cause of the increased level of creatinine needs to be determined. The increased AST (SGOT) levels are indicative of tissue damage and ALT (SGPT) along with AST (SGOT) would indicate some liver damage. An ultrasound would be a good next step to help to try and diagnose the underlying cause; I cannot say whether Chiraungi can recover but the prognosis isn't favourable. Regards Dr Callum Turner DVM
My cat Maxine has not been eating very well or drinking well or.
Add a comment to Chiraungi's experience
Was this experience helpful?
Isabella
domestic short hair
14 Years
0 found helpful
I'm heartbroken n at a loss. My kitty went for annual blood work. First let me say she shows no signs or symptoms. She acts as she always has plus a few years. Eats, drinks, potties, n plays as happy as ever. She got a drichem done. It shows about 12 things apparently kidney n liver related. They had a hard time getting blood from her. I believe she was a little dehydrated. This has happened in taking blood from her in the past. Her blood work was still always fine. Her creatinine level was 2.9 her calcium was 12.2. Her total protein 8.2. Her albumin 3.6 but her bun was 56.9. Thank you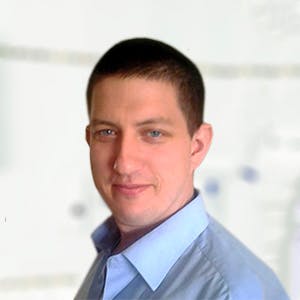 3319
Recommendations
The results given show slight increases in all values apart from BUN which was considerably more elevated, it is important to address this blood test with the dietary changes which the new diet will bring along with ensuring that Isabella is hydrated. It is also important to ensure that her kidney function is tested regularly to check progress and to adjust diet or supportive treatment as required. Regards Dr Callum Turner DVM
Add a comment to Isabella's experience
Was this experience helpful?
Bugsy
Maine Coon
11 and a half
0 found helpful
My cat has kidney issues and is currently on herbal medication, eating raw beef kidney and was doing very well. His numbers were coming way down. Then he developed repeated uti infections and they found he has a rod bacteria. They want to put him on SMZ for 46 days, twice a day. Is this going to harm his kidneys or cause problems down the road, or possibly undo all the good we have done so far with the herbal treatment? Thank you.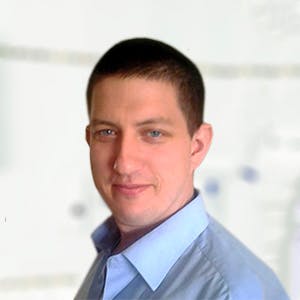 3319
Recommendations
Sulfamethoxazole (SMZ) and trimethoprim (TMP) is used a combination antibiotic which may cause crystals to form in the kidneys in dehydrated animals and may cause a worsening of symptoms in animals with severe liver or kidney disease. If you have concerns, raise them with your Veterinarian and they will explain Bugsy's individual treatment plan. Regards Dr Callum Turner DVM
http://csu-cvmbs.colostate.edu/vth/documents/pharmacy-trimethoprim-with-sulfamethoxazole-or-sulfadiazine.pdf
Add a comment to Bugsy's experience
Was this experience helpful?
Jasmine
short haired tabby
16 Years
0 found helpful
Has Symptoms
Weight Loss, dehydration, etc
Lost one kitty to kf last year. Now, our other one is suffering the same thing! She's still eating and we're providing fluids and herbs. She seems to be doing pretty well, but it's a one day at a time thing. Is there any advice you can give?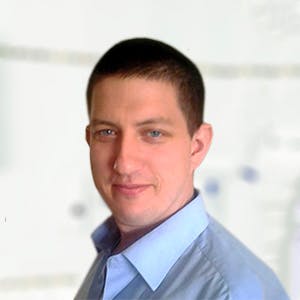 3319
Recommendations
Fluid therapy and dietary management are the cornerstone of management for kidney failure; if there is an underlying cause, management of that may help with the kidney failure. Other than that I cannot recommend anything else without an examination or seeing blood tests etc… But the dietary management and fluids are the most important aspect at this time. Regards Dr Callum Turner DVM www.embracepetinsurance.com/waterbowl/article/cats-with-kidney-failure
Add a comment to Jasmine's experience
Was this experience helpful?
Simon
Maine Coon
11 Months
0 found helpful
Has Symptoms
He has been peeing since t released
11 month old Maine Coon was diagnosed with struvite crystals. He had a blockage the mobile vet released him of urine my daughter did not have $1100 for catheter and overnight stay. He has been given 1/2tsp apple cider vinegar with 1/2tsp water 2x a day and he is drinking now and going to bathroom. I had taken him to emergency vet day and a half later because he eas so lethargic I thiught he was blocked again, they said he was not blocked. But he is barely eating and getting so skinny what can we do to help thhis little guy. His sister watches iver him but he does not play.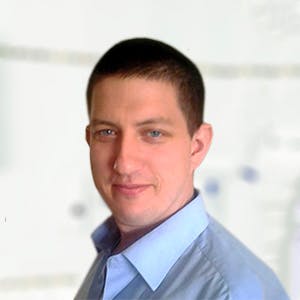 3319
Recommendations
It is possible that Simon is just a little sore from the urinary stones and is causing him some discomfort, in addition to any other therapy dietary management should be carried out to ensure that the urine is at a pH where urinary stones do not form easily. You can get a prescription diet for urinary stones from your Veterinarian or some pet shops. Regards Dr Callum Turner DVM
Add a comment to Simon's experience
Was this experience helpful?
Barney
Bengal
2 Years
0 found helpful
My Bengal Barney is in stage 4 kidney disease he has always had very high blood due to having 1 kidney. My vet thinks I should euthanise him as she feels he is dying but to me I feel if we could get him hydrated then he may eat again! His creatine was over 700 in June. Awaiting the latest results. He is sitting by the sink constantly needing a drink he can still walk, and jump around (up onto the ironing board and down). Do you think my vet is right or should we try if fluids? He has lost weight and has a low temperature as he has no cat on him.
Add a comment to Barney's experience
Was this experience helpful?
dee dee
domestic short hair
22 Years
0 found helpful
Has Symptoms
lethargic not drinking x 2 days
My cat is 22 yrs. old and is an indoor cat. She was diagnosed with kidney failure almost 2 yrs. ago. It is becoming more evident that she is in the advanced stage of kidney failure. The last couple of months she's been going downhill pretty fast. She has decreased water in take (a week ago she went from 16 oz a day to almost nothing now), she's vomiting some white foam and sometimes green bile for the last 3 days , maybe twice a day, now some diarhea. She stays confined to my bedroom for the last year. She acts like she has a cold by sneezing, which is getting worse. She has lost interest in everything. She stays in the bed or on her chair and her food and water is on the bed, cat box is 5 feet away from the bed, but still responds to affection and purrs alot. I know the end is near and I don't want her to suffer or be in pain. Going to the vets has always been very tramatic for her and I always hoped she would pass in her sleep. She's had a wonderful and pampered life for 22 years. I don't want her to suffer. What are your thoughts?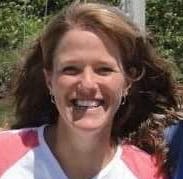 1610
Recommendations
I think that kidney failure is a disease that causes suffering in the end, and most of the diseases that affect our older cats don't take them peacefully while they are sleeping. To prevent her from suffering, you may have to make a decision for her, as difficult as it is, so that she can rest peacefully.
Add a comment to dee dee's experience
Was this experience helpful?
Boo Boo kitty
Domestic " Morris
12 Years
0 found helpful
Symptoms of my 12 year old cat include: thirst, loss of appetite, vomiting, will only slurp up the gravy or chicken broth from boiled chicken as his supper, foamy urine towards the end of urination. Sleeps a lot but I thought it was because of his age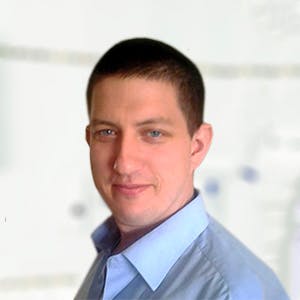 3319
Recommendations
There are a few different causes of foamy urine, but couple this with the other symptoms and Boo Boo Kitty's age then we may be looking at kidney failure; you should visit your Veterinarian for blood tests and urinalysis to determine the underlying cause and to look at dietary management. Regards Dr Callum Turner DVM
Add a comment to Boo Boo kitty's experience
Was this experience helpful?
Betty
DOMESTIC
10 Years
0 found helpful
My 10 year old cat was attacked by two dogs yesterday. I heard barking outside and found two dogs on top of her. I ran downstairs and they ran off, but she was not in good shape. She tried to run into the house by her lower legs were not functioning and she flopped down. She was breathing very heavily with her tongue hanging out of her mouth. I took her to a local animal hospital and they tried to stabilize her with fluid, oxygen, warmth and methods to raise her blood pressure which was low, pain meds. They ran x-rays to find out if she had a broken leg, they tried to determine if there was internal bleeding, etc. That all came back negative from what they could tell. She spent the night there but nothing really changed. No improvement on her hind legs - she would respond if they were touched but she could not walk on them. Also continue problems with keeping blood pressure and breathing normal. They thought it could require a neurologist and suggested I wait one more day and if she was not better they could refer me to an ER that had Neurologists on site. Rather than wait a day I moved her to such an Animal ER this afternoon (23 hours after the attack). They did some of the same stabilization techniques there but also checked the bruises on her chest to see if any were bites more than skin deep, but did not see anything. They said she was two weak for a full neurological exam but a neurologist did examin her and thought the hind leg problems could be a result of pain and swelling that might resolve over time. There were at least two xrays taken at the first hospital as well as other tests and apparently she was showing some normal age-related issues - such as a possible heart murmur. Important to note that she showed no symptoms of any issues and was a normal acting cat until this happened. Anyway the Vet at this second hospital was almost optimistic and seemed to think that after one or two days she might get better. Sadly a few hours later he called to say they ran kidney tests and the numbers of two important measurements were much higher than they were yesterday (first hospital). He feared that she might have experienced kidney damage as a result of the dog attack and if that is the case it does not look good for her. He said either that or the first hospital did not give her enough fluids. He said it was tricky because with the heart murmur you had to be careful about too many fluids that could bring on heart failure. I guess there is no choice but to go ahead with the fluids to see if they can save her for now, but he did say he was worried about her and he sounded grimmer than he did when we met.

It appears that the dogs may have nipped at her and probably applied pressure to her body and I am certain the terrified her.

What next? What to try? I don't want to give up on her as long as there is hope. How much hope is there? She did not deserve this!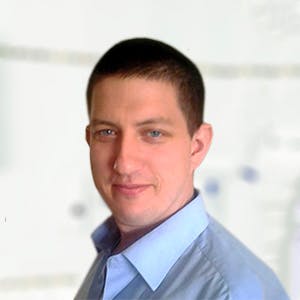 3319
Recommendations
Betty certainly didn't deserve this. At the moment there is little else to try apart from trying to keep her stable, we don't want to over medicate or stress her body more than it has been already. Fluids and other supportive care should be given as required but I'm not optimistic about the prognosis based on what I've read in your question; however the Specialists at the emergency clinic will be able to advise you better than me. Regards Dr Callum Turner DVM
Thanks for the reply, this is a nice service which is appreciated.
Add a comment to Betty's experience
Was this experience helpful?
Bondo2
Siamese
15 Years
0 found helpful
My cat srarted with problems in peeing,the vet gave him curam,xylon ,cystone ,,, today he cant stand on his legs and i knew from the doctor that his kidneys sttoped working , i started to feed him water with seringe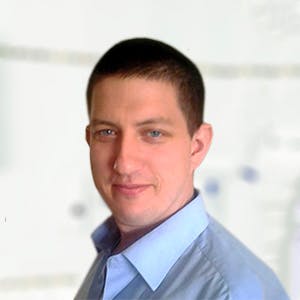 3319
Recommendations
There are various causes for kidney failure and the condition should be managed to reduce stress on the kidneys as well as addressing any underlying conditions; Bondo is receiving antibiotics, anti inflammatories along with a herbal supplement, however intravenous fluid therapy may be required as well if not drinking. Supportive and symptomatic care need to be given together with any treatment, dietary management is also important. Regards Dr Callum Turner DVM
Add a comment to Bondo2's experience
Was this experience helpful?
Layla
Torti
11 Months
0 found helpful
Medication Used
Rebound Recuperation 150ml Feline
My cat was throwing up for a few days, and so once i noticed she had stopped eating and drinking and throwing up green liquid i knew it was time to take her to the vet. I took her and they did a blood test, finding her kidneys were failing. They also said something about the pancreas levels being off too. They kept her over night and did an IV treatment to flush any posions out of her blood. The next day they called and told me her levels had significantly changed for the better and it was safe to take her home. They gave me medicines to give her daily. That day she hadnt eaten or drank anything again, but my vet was closed. I called the following morning (this morning) and they had me come back to get an appetite stimulator and a liquid food supplement for hydration. I gave her that through out the day (6 ml 4 times every 4-5 hours of the liq. food and one of the stimulator) and she still hasnt eaten. I have been giving her about 6-12 Ml of water in a syringe every hour or less to keep water in her. I just found the green throw up in her liter, which hadnt been there earlier. Is this normal after treatment, to still be throwing up? or do I have to take her back. Im only 20, ive already paid 1200 dollars in vet bills and now i have no money to pay to take her back. Please help!!!!!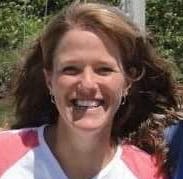 1610
Recommendations
Without knowing what Layla's kidney values were, I have a hard time commenting on her condition, but kidney disease can be a difficult condition to treat. It is uncommon in such a young cat, and there may be underlying causes. I understand that you have spent a lot on her treatment, but it seems that she is still having problems and does need further treatment. It would be a good idea to call your veterinarian, talk to them about her condition, and ask what they think might be going on, and what her prognosis is if you keep treating her. They'll be able to give you a better idea since they know more about her actual condition. I'm sorry this is happening to her, and I hope that they are able to get her back to normal for you.
Add a comment to Layla's experience
Was this experience helpful?
Chloe
short hair
15 Years
0 found helpful
I have a cat that was diagnosed with IBD 5 months ago. She is 15 years old and has been on prednisolone pretty much 90% of time in past 5 months. She was having dark tarry stool so we had her go back to vet to get checked out for what we thought upper gi bleed due to ibd. we had blood work done and urinalysis. Her bloodwork numbers were fine except her BUN was elevate to 75. We are now giving fluids three times a day, but she acts perfectly normal before fluids like nothing is wrong, still plays, social and is the same Kindof eater as before. I understand a cats kidneys begin to shut down but is giving fluids necessary this early before creatinine and phosphate rise.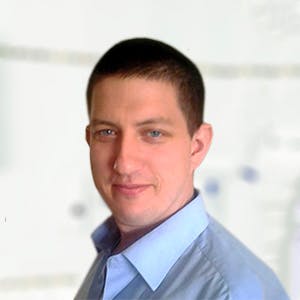 3319
Recommendations
An increased BUN value and normal creatinine level may be the result of early prerenal azotemia; but it may also be due to gastrointestinal bleeding or high protein diets. Without examining Chloe I cannot say for certain, but if you're concerned about the treatment given (I cannot comment legally without examining Chloe myself) you should visit another Veterinarian for a second opinion. Regards Dr Callum Turner DVM
Add a comment to Chloe's experience
Was this experience helpful?
Cujo
Calico
11 Years
1 found helpful
Has Symptoms
laboured breathing at times
My cat has Feline lymphoma and also kidneys are failing. We do not want her suffering at all so we are trying to figure out the different stages of kidney failure, like a check list of things to watch for.
When we first took her to the vet 4 months ago she was barely at stage 1. Based on the various websites I have visited, she may be at stage 3 now. Because of her temperament (Doc says shes our feline german shepard), the hospital stays and/or frequent vet visits would be to stressful and probably counter active. So we are treating at home to help keep her comfortable and stress free. so thats where we are at, enjoying what little time we have left with her, but watching closely for her over-all quality of life/health.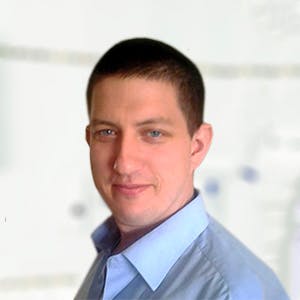 3319
Recommendations
Symptoms are not an accurate indicator of staging kidney disease/failure alone especially if there is another concurrent condition; we determine staging with the presentation of symptoms together with blood tests as this a more accurate determination of kidney function. If you're not wanting to return to your Veterinarian, you should ask if a Vet Tech can come out to take a blood sample for analysis (some practices offer this) so that Cujo isn't stressed too much. Regards Dr Callum Turner DVM www.ava.com.au/sites/default/files/AVA_website/pdfs/NSW_Division/VETS%20-%20Sheri%20Ross%20-%20Management%20of%20Chronic%20Kidney%20Disease.pdf
Add a comment to Cujo's experience
Was this experience helpful?
Nancy and sid
moggies
20 Years
1 found helpful
my two 20 year old (brother and sister) cats are drinking galleons and eating voraciously. I empty the litter tray daily as it cannot cope with the amount of very smelly urine. the cats both look great , shiny coats bright eyes and they are fairly active. my question is when do I call it . I don't want them to suffer and feel that the amount they are drinking and the way they almost attack their food(fed twice daily) may be causing them some pain, they are often vomiting the food (either from the speed in which they eat or that the body isn't coping.)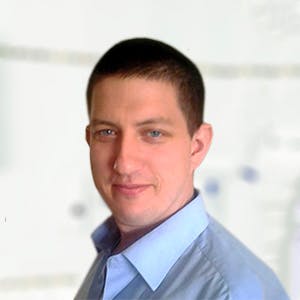 3319
Recommendations
It is difficult to decide or give advice on when an owner should make the decision to take their cats to the clinic one last time, especially if they look healthy and have a good appetite; there are various reasons for an increase in thirst and hunger which may be uncovered by an examination by your Veterinarian. You would know Nancy and Sid better than anyone and would know when their quality of life has decreased, I cannot make this decision for you especially since I haven't examined them; just look at their behaviour and the sounds they make. Regards Dr Callum Turner DVM
Add a comment to Nancy and sid's experience
Was this experience helpful?
Ceri
DOMESTIC
8
0 found helpful
My cat went under anesthetic for a dental his kidneys were fine before hand after the anesthetic he had acute renal failure was this due to poorly managed anesthetic,he had blood tests before hand and the vet said his kidneys were fine he gradually stopped eating then she gave him an antibiotic injection day later she had him on fluids for 6 hours,took him to another vet who put him in hospital for 48 hours took him home for the weekend another blood test Monday morning and his kidneys had stopped working,had to let him pass on advice from the vet as he was so weak, am absolutely devastated I need to know if this happened due to poorly managed anesthetic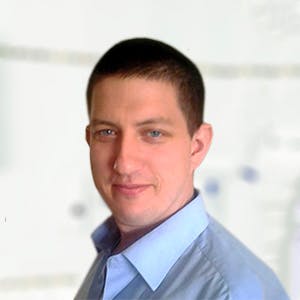 3319
Recommendations
Renal failure from anaesthesia is not necessarily due to poor anaesthetic management but due to a reaction by the body to the anaesthesia; every medicine comes with some side effects which can vary in severity and many only affect a portion of the animal population. Unfortunately some animals (also some humans) can have a severe reaction to anaesthesia (or any other medication) which may result in undesirable effects. Regards Dr Callum Turner DVM www.cliniciansbrief.com/sites/default/files/attachments/ASK_Anesthesia%20for%20Patients%20with%20Renal%20Disease.pdf
Add a comment to Ceri's experience
Was this experience helpful?
Bhoru
Cat
2 Years
0 found helpful
My 2 year cat is suffering from kidney failure disease, the percentage shown in blood report is 6.8. so we are giving her saline once in a day. After two days of saline procedure, now she is trying to eat food but could not able to eat it. She got weaknesses. But instead of this, she is very strong. Can she recover from kidney disease? Please advise.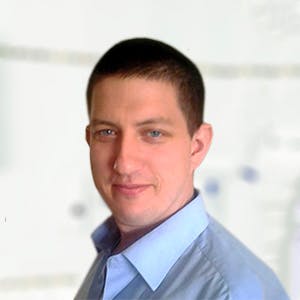 3319
Recommendations
Unfortunately I do not have enough information in your question to answer, you also did not provide any information about the parameter of the blood test or the units so I cannot use that to assess the severity. Kidney failure may be managed or treated depending on the underlying cause, the underlying cause is important since this will determine the overall severity of the condition; in addition to managing the kidney failure any underlying condition (infection, poisoning etc…) would also need to be treated or managed. Regards Dr Callum Turner DVM
Add a comment to Bhoru's experience
Was this experience helpful?
Millie
Mix
1 Year
0 found helpful
My 1 year old cat has suddenly lost a great amount of weight, she hasn't been eating very well the past week or so and she is now anemic. I thought maybe it was depression but I think it might be something else. She also is very tipsy. I tried giving her a high calorie gel and forcing food down her throat with a syringe.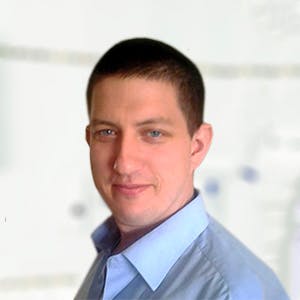 3319
Recommendations
If you are noticing that Millie is anaemic and has other concerning symptoms you should visit your Veterinarian for an examination and blood test, there are different causes for anaemia and the underlying cause needs to be determined so that the right treatment or management may be given. Regards Dr Callum Turner DVM
Add a comment to Millie's experience
Was this experience helpful?
Oliver
Orange tabby
9 Years
0 found helpful
My cat developed chronic kidney disease, and doesn't seem to be showing a lot of symptoms other than loss of appetite and fear. how much time will he live until?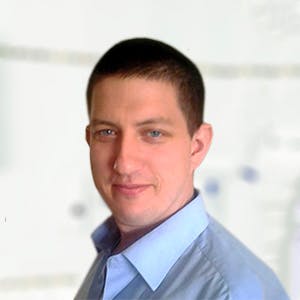 3319
Recommendations
Life expectancy is dependent on the severity of the condition and management given; it is important to keep hydration and to offer dietary management as a minimum; also there are various causes of kidney disease, the underlying cause of the kidney disease will give an indication of life expectancy. Regards Dr Callum Turner DVM
Add a comment to Oliver's experience
Was this experience helpful?
Mo
Bengal
11 Years
1 found helpful
3 months ago my cats creatinine went to stage 3 ( from normal levels, he gets bloodwork every 3 months)....we implemented couple supplements and now it is normal. I am happy but intrigued why it went suddenly up so high and now it's back. Wondering if it was more like a renal failure than disease. At the time of stage 3 blood work results he was dehydrated and after all went in for fluids couple days after that bloodwork.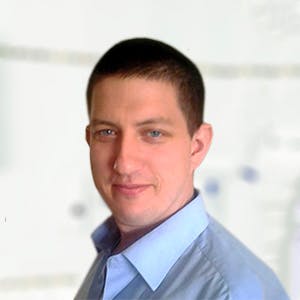 3319
Recommendations
Increased creatinine may be an indicator of kidney failure but we normally see an increase in BUN as well as other indicators; SMDA (symmetric dimethylarginine) is a more reliable indicator of kidney function than creatinine as creatinine levels may vary due to other factors (see link below). Regards Dr Callum Turner DVM www.idexx.eu/globalassets/documents/parameters/8072-us-creatinine-interpretive-summary.pdf
Add a comment to Mo's experience
Was this experience helpful?
Indy
Shorthaired Domestic
18 Years
Has Symptoms
Lethargic, Lessened Appetite, Some Difficulty With
My cat is 18 and was recently diagnosed with kidney failure. One vet told me there is little hope and another told me not to give up on her. It is pretty advanced and they suggest I give her fluids at home. Not sure I can do this myself. Thoughts?