What is High Cholesterol?
High cholesterol can either be a primary condition or a secondary condition that results from an underlying disorder, such as diabetes mellitus. Prompt care is necessary in order to both lower the high cholesterol levels to normal levels and treat any accompanying conditions that caused it to occur.
High cholesterol, also known as hyperlipidemia, is a lipid metabolic disorder that is characterized by high levels of fatty substances or fat in the bloodstream. After a cat eats a meal, triglycerides and cholesterol are formed from the fats that are consumed. Lipoproteins work to deliver these fats to the various organs in the body for proper body function. Normally these consumed fats raise a cat's cholesterol levels for three to ten hours after eating. Elevated cholesterol levels more than 12 hours after eating are indicative of high cholesterol.
High Cholesterol Average Cost
From 369 quotes ranging from $200 - $800
Symptoms of High Cholesterol in Cats
Symptoms may be mild and become more pronounced if the cat's cholesterol has been high for a long period of time. These symptoms include:
Abdominal pain
Abdominal distention
Fever
Loss of appetite
Weight loss
Vomiting
Diarrhea
Dehydration
Seizures
White appearance of the retina (lipemia retinalis)
Excess blood cells in the eye (lipemic aqueous humor)
Tibial nerve paralysis
Radial nerve paralysis
Horner's syndrome 
Small orange-colored bumps on the skin that are filled with a fatty substance (cutaneous xanthomata)
Top
Causes of High Cholesterol in Cats
High cholesterol as a primary condition is rare in cats, due to the way that cats are able to metabolize consumed fats. Because of this, high cholesterol is typically seen as a symptom of another condition. The conditions that can cause high cholesterol include:
Thyroid problems
Diabetes mellitus
Adrenal gland problems
Inflammation of the pancreas (pancreatitis)
Bile duct obstruction (cholestasis)
Genetics
Pregnancy
Cholesterol ester storage disease (chylomicronemia)
Defects in lipid carrier proteins or enzymes
Consumption of a fatty meal
Nephrotic syndrome (kidney disorder)
Top
Diagnosis of High Cholesterol in Cats
The veterinarian will need to know the cat's complete health history, which will include any recent dietary changes, a detailed list of all of the symptoms the cat is experiencing, when the symptoms began and any other conditions that may have caused the high cholesterol levels to occur. The veterinarian will physically examine the cat, looking for any signs of cutaneous xanthomata, feeling for abdominal distention and examining the cat's eyes.
The cat will most likely need to be hospitalized in order to properly test the cat's cholesterol levels. The cat will need to fast for 12 hours before having its labs done. A complete blood count, biochemical analysis, chemical blood profile and urinalysis will be taken. If the total cholesterol levels are over 200 mg/dL or the triglyceride level is over 100 mg/dL, the cat will be diagnosed with hyperlipidemia.
The veterinarian will look for other conditions or diseases in the labs that may have caused the high cholesterol levels. These other conditions may need additional testing for proper diagnosis, which may include ultrasounds, X-rays or additional labs, such as a blood test to look for thyroid problems.
Top
Treatment of High Cholesterol in Cats
Dietary Changes
The cat will be placed on a low-fat diet with moderate protein intake. This diet typically is high in fiber and contains less than 10 percent fat.
Supplements
Fish oil supplements have been found to be helpful in lowering high triglyceride levels. If dietary changes haven't lowered the cat's triglyceride levels enough, the veterinarian may prescribe omega-3 fatty acid fish oil supplements to help.
Insulin
Cats who have high cholesterol levels due to diabetes will be given a prescription for insulin injections. Once blood sugar levels have stabilized, cholesterol levels will decrease.
Medication
If dietary changes, supplements, and treatment of any primary conditions do not lower cholesterol to the proper levels, then the veterinarian may prescribe medications to help. These medications may include niacin, which lowers triglyceride production; chitosan, which reduces the absorption of consumed fats; and gemfibrozil, which increases the production of the lipoprotein lipase. Because of the risk of unwanted side effects, however, medications are prescribed only in extreme cases.
Top
Worried about the cost of High Cholesterol treatment?
Pet Insurance covers the cost of many common pet health conditions. Prepare for the unexpected by getting a quote from top pet insurance providers.
Recovery of High Cholesterol in Cats
The cat will need to be frequently re-tested in order to determine the effectiveness of the dietary changes and/or medications. Additional follow-up appointments and treatment will be necessary to treat any underlying conditions. It's important to keep all follow-up appointments in order to prevent pancreatitis from occurring due to high levels of fat in the blood. With dietary restrictions and prompt treatment, the prognosis is good for cats with high cholesterol levels.
Top
High Cholesterol Average Cost
From 369 quotes ranging from $200 - $800
Top
High Cholesterol Questions and Advice from Veterinary Professionals
Domestic shothair cat
Thirteen Years
3 found helpful
3 found helpful
Has Symptoms
Weight Loss, Vomiting (Was Hairballs Now Just Liquid), Sleeping More, Not Himsel
Clancy was seen by the veterinarian at the beginning of July for his yearly exam. I had concerns about constant vomiting of hairballs. He had lost about 2 lbs since the year before. Bloods were done. Nothing there except slightly elevated cholesterol. I was told to give him hairball treatment. I was still concerned as the hairballs continued but was told again that nothing was showing in his bloodwork to be concerned with. Now he just vomits liquid without hairballs. He has no interest in treats he used to like and I wrighed him today and he is now 8.4lbs. I can feel his spine. What should vet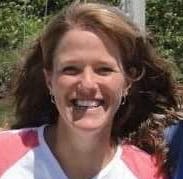 Dr. Michele K. DVM
3 Recommendations
Thank you for your question. I agree with you, that doesn't sound like it's just hairballs. I think an x-ray would be a good idea for him, and that is something that you can ask your veterinarian to help you with. Depending on what they find with the x-ray, they may want to do an ultrasound, but they should be able to find out what's going on with his intestines. I hope it all goes well for him and he feels better soon.
Oct. 3, 2020
Was this experience helpful?
Domestic cat
Seven Years
2 found helpful
2 found helpful
Has Symptoms
Yellow Color Of Ears , Gams , Weight Loss
My cat has elevated his cholesterol level from 200 to 400 during one week . Very high ALT, AST LEVELS . Losing weight , what posible can be ?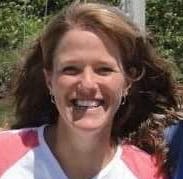 Dr. Michele K. DVM
2 Recommendations
Thank you for your question, I'm sorry that your cat is not feeling well. It is difficult for me to say without being able to know the whole picture, but what you're describing sounds like liver disease of some type, whether that is due to a toxin, an infection, and inflammatory process or cancer. Your veterinarian likely has a plan for your cat's to try to find out what's going on, and it may involve an ultrasound at some point. Most cats that are affected by liver disease need to be in the hospital on IV fluids,. I hope that your cat recovers and is okay.
Sept. 1, 2020
Was this experience helpful?
High Cholesterol Average Cost
From 369 quotes ranging from $200 - $800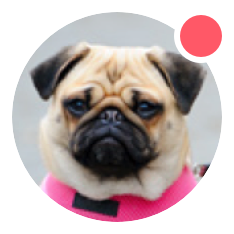 Need pet insurance?