What are Ascites?
If you notice swelling or tenderness in your cat's abdomen, this could be a sign of fluid build up, which is indicative of an underlying health condition.
The buildup of fluids in the body is known as edema unless it occurs in the abdomen, in which case it is called ascites. Fluid buildup can put pressure on the cat's stomach and chest, causing difficulty with eating or breathing. Ascites can be caused by a wide variety of health conditions ranging in severity, so although the fluid can be easily removed by a vet, treatment will focus on the cause of the fluid accumulation.
Symptoms of Ascites in Cats
Symptoms of ascites in cats may begin slowly, but then build up over time as more fluid collects in the abdomen. The symptoms your cat exhibits will depend on the underlying cause of the fluid build-up. Some of the symptoms you may notice include:
Abdominal pain
Abdominal swelling
Difficulty breathing
Loss of appetite
Lethargy
Coughing
Vomiting
Diarrhea
Weakness
Fever
Causes of Ascites in Cats
A number of different health conditions can cause fluid to start building up in the abdomen, most of which are very serious and require the immediate attention of a vet. Some of the conditions that may cause ascites include:
Abdominal organ failure
Trauma
Right-sided heart failure
Cancer
Nephritic syndrome (an inflammatory kidney condition)
Peritonitis, or inflammation of the abdominal lining
Diagnosis of Ascites in Cats
Take your cat to a veterinarian as soon as you notice any symptoms of ascites. Discuss what symptoms you have noticed with the vet, and if your cat has experienced any physical trauma recently, be sure to mention this as well.
Although the vet should be able to identify excessive fluid in the abdomen just by feeling the area, more tests will need to be run to determine the cause. First, a urinalysis and chemistry profile will be performed to see how the liver and kidneys are functioning. An ultrasound of the abdomen may also be performed to take a closer look at the organs.
The vet may also need to remove a small sample of the fluid to look for the presence of bacteria or blood. This procedure is known as a peritoneal fluid analysis, and will help the vet get to the bottom of what is causing the buildup.
X-rays of the chest and abdomen may also be performed to look for signs of trauma or tumors. If the vet sees any masses, a biopsy may be required to determine if the tumor is cancerous.
Because partial heart failure could cause fluid build up, the vet may also suggest an EKG to determine if the heart is functioning properly.
The results of all of these tests will help the vet pinpoint the exact cause of the fluid buildup so he can create an effective treatment plan.
Treatment of Ascites in Cats
Treatment will first focus on making the cat more comfortable, and then will shift to treat the underlying cause of the fluid buildup. If the cat is struggling to breathe, a catheter will be placed into his abdomen to drain the fluid and allow him to breathe easier. The cat may be fitted with an oxygen mask during this time to help him breathe while the procedure takes place.
Diuretics may also be administered to help with the fluid removal, however, these drugs can cause potassium levels in the blood to drop, which can lead to serious side effects.
After the fluid has been removed, the vet will need to treat the underlying cause to prevent it from building up again. Treatment will vary greatly depending on the cause. For example, peritonitis can be treated with antibiotics, however, a cancerous tumor may need to be removed via surgery. Surgery may also be required if the cause is a ruptured organ due to injury. Unfortunately, some causes of ascites are untreatable or very difficult to treat, including heart and liver failure.
Recovery of Ascites in Cats
Fluid can easily be removed from the cat's abdomen, but the cat's recovery will depend on the underlying cause of ascites. To increase your cat's chances of recovering fully, follow the vet's orders closely and schedule a follow-up appointment with the vet so he can assess how your cat is healing.
The vet may ask you to change your cat's diet to help prevent the accumulation of fluid. One of the most important changes is lowering your cat's salt intake, which will reduce bloating and water retention.
If ascites was caused by trauma, it may be wise to keep your cat indoors so you can keep a closer eye on him and prevent further injuries. You will also need to keep other pets away from your cat while he recovers if trauma is the underlying cause.
Ascites Questions and Advice from Veterinary Professionals
YODA
Siamese
5 Months
0 found helpful
Has Symptoms
Loss Of Appetite, water in abdomen,
Dear Doctor,

My kitten, Yoda, is 4.5 months old (siamese). His sister died a few weeks ago and the Vet summed it up to be FIP as there was eye discharge, nasal blockage, difficulty in breathing, fever, loss of appetite, failing liver and ofcourse water in the abdomen.

Yoda seemed fine through this period, but since the last 10 days his body has begun acting up- fever and loss of appetite. Ive taken him to the vet several times and with IV meds and fluids he seems to do fine. Not his playful self, but stable. However, in one recent visit the doc caught glimpse of a swollen belly and Ultrasound showed there was water in the abdomen and an affected liver.

Im not certain where this leaves us now? No one says its FIP but no one knows whats going on. The only advise I get is to keep the drip and IV meds on and maybe liver supplements. Could this be FIP? If yes, what should be my plan? I knoow theres no cure and its difficult to diagnose but as a parent, i just want to know what I can do to help my little one.

Thank you.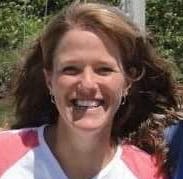 876
Recommendations
I'm sorry that Yoda is having these problems. FIP is very difficult to diagnose, and not a treatable disease, sadly, as you know. If your veterinarian is able to get a sample of the fluid and analyze it, that may give a clue as to whether he has FIP or a liver related disease. If he responds to therapy and medication, he may pull through this is if it not related to FIP. If it is, you sadly will just need to keep him comfortable for as long as possible. I hope that things go well for him.
Add a comment to YODA's experience
Was this experience helpful?
Socks
European Shorthair
16 Years
0 found helpful
Has Symptoms
Swollen Abdomen, lack of appetite
My cat is a big eater loves food. His appetite has diminished his belly is swollen and hard. Blood test came back normal, x ray came back normal. We have an appointment for an ultrasound. If his kidney function is normal on blood work, blood cell count normal etc. What else could it be.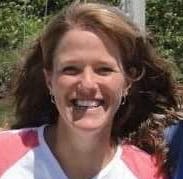 876
Recommendations
Thank you for your email. I am so glad that Socks' bloodwork came back normal! An ultrasound is a great next step to determine why his belly is swollen. Hopefully that will give you some answers. I hope that all goes well with him.
Add a comment to Socks's experience
Was this experience helpful?
His name is Oreo. We call him Mr Brown
American Shorthair
17 Years
0 found helpful
I have a 17 yr old male cat who is recently suffering from ascites. About a month ago he developed a hot spot on his hind leg which was cultured and he was given a shot of antibiotics. Blood work was performed which showed elevated liver and kidney levels. the hot spot has healed and he seems fine except he's beginning to be uncomfortable from the fluid buildup. A brief ultrasound confirmed the fluid. No further tests were recommended and I was told to bring him home and love him as we wait for the inevitable. I'm worried that there may be more which could be done to help him. I don't have a lot of money but would like to not just give up on him without a little more information.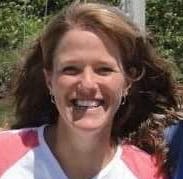 876
Recommendations
Thank you for your email. Common causes for fluid buildup in the abdomen include liver disease, heart disease, and protein losing diseases that might be related to kidney or intestinal disease. If Mr. Brown is 17 years old, there are many possibilities for what might be going on with him. If he is generally doing well but seems to be uncomfortable with the fluid buildup in his belly, he might benefit short term from having some of that fluid removed, even if you don't know the underlying cause. That isn't a long term solution, but might make him feel better in the short term. You can talk with your veterinarian more about that option, as well as any others that they might have, as they have examined him and know more his specific situation.
Add a comment to His name is Oreo. We call him Mr Brown's experience
Was this experience helpful?
Baby
Domestic shorthair
17 Years
0 found helpful
my cat was diagnosed with Kidney disease last march ..he is now 17.5 years of age ..and has otherwise been in good health for his entire life. weve had him on fortekor tablets (benazepril hydrochloride) also potassium powder which has helped him tremendously for 10 months... since then he has now developed ascites in his abdomen...this cat is amazing he is still eating and drinking ..the vet told me to have him on plasmalyte subcut fluids 3x weekly BUT he is eating and drinking ..should he STILL be on subcut fluids if hes eating and drinki g >> im worried these excess fluids will contribute to TOO much fluid in his body ??? are the two things related ? The vet tapped teh ascites last week and we determined theres NO cancer .. the fluids were just transudates ..... question ...should i keep having the transudates drained every week ? keep him on subcut fluids or not ? and is THERE ANYTHING ELSE we can do about the ascites ?? very much appreciate this second opinion ...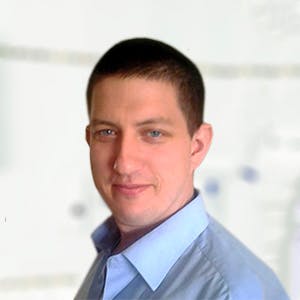 2318
Recommendations
Whether or not an animal is drinking is not an indication of whether or not they require fluids, they require fluids if there is a deficit in water intake or there are signs of dehydration; if you have concerns about the fluids you should ask your Veterinarian since I haven't examined Baby and cannot make an informed decision regarding fluid therapy. Generally fluids are indicated when the is inadequate intake of water or there are signs of dehydration, then Veterinarian will then work out the deficit and calculate the amount of fluids required to meet daily needs; the ascites most likely is irrelevant in this equation. Regards Dr Callum Turner DVM
Add a comment to Baby's experience
Was this experience helpful?
Gadoo
Ragdoll
6 Years
0 found helpful
My cat has fluid in her lungs and abdomen. The vet told me it's serious even though he couldn't diagnose what my cat has with just x rays and blood work. He did say her heart didn't look great in the X-ray and hinted at heart disease. He suggested putting her down when she becomes too uncomfortable and I agree. I'm not one to keep taking my cat to the vet for treatment because she absolutely hates it there. She isn't an easy cat to give medicine too either. All I want to know is if there is anything I can do at home to help. Any special diet? Do I encourage exercise? Also if acsites ever goes away on its own? We never drained the fluid so I don't know if it's blood either.

On a side note, my cat had gotten into a bad fight 6 weeks ago she had an abscess that cleared up with antibiotics. The fluid buildup and lethargy started right after this fight. The vet told me that the fight and her symptoms now are unrelated. But the bite wound was on the upper part of her shoulder, could the fight be related to the fluid build up now?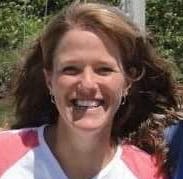 876
Recommendations
Thank you for your email. There isn't a home therapy for ascites, sadly. Unless the cause of the fluid buildup is resolved, the fluid will continue to build up. If the fluid is pus, it may be related to the fight wound, but without seeing Gadoo, I can't say for sure what the cause might be. I hope that you are able to keep her comfortable for a little while longer.
Add a comment to Gadoo's experience
Was this experience helpful?
Olive
American Shorthair
10 Years
0 found helpful
Hi Yes she has had this for years. Recent trip to a vet suggest to change her food and feed less
She has half cup bench and field dry and 3oz of canned tuna. She purrs and cleans but is more lethargic and seems like it is bothering her. Should I get another opinion? First vet said to give her a rabies vac and lower cal food and that is it.
Thank you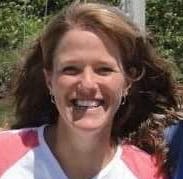 876
Recommendations
Thank you for your email. I'm sorry that olive is having this problem. if she has indeed had ascites for years, it would be a good idea to try and figure out why she is having ascites, as that isn't normal for a healthy cat. It is never a bad idea to get a second opinion on complicated cases, and if you haven't gotten a diagnosis or plan for her to deal with her ascites, it would be good to have her examined by a veterinarian that will help you find out why this is happening. I hope that she does well.
Add a comment to Olive's experience
Was this experience helpful?
Meisha
Greek Aegean
12 Years
0 found helpful
Has Symptoms
Appetite loss, intermittent vomiting
Hello! My 12 year old cat recently had a problem eating. He would be interested in food but unable to keep it down. This has been happening for about a month. He lost half his body weight going from 14 pounds to 8 pounds! He has a history of mast cell disease and diabetes (though recently he regulated himself) He had an xray done today and it showed a growth in his abdomen and fluid buildup around his heart and lungs. The vet suggested I put him down or see a specialist to receive furthur diagnosis. I asked if she could give him a fluid shot to help him get some energy and she agreed and gave me some urgent care cat food to feed him in a dropper/syringe. But we came home and he has eaten on his own without the syringe and is drinking water and peeing a lot. My question is, is this positive? Can the fluid buildup he has around his organs be eliminated through his urine? I know that CHF and things like it in humans is treated that way so could kitty be trying to help his own body get rid of the fluid? Also he has eaten more today than he has all week...so is this also a positive sign? In light of the growth would abdominocentesis be advisable from a specialist to make him more comfortable while we assess his treatment and surgical options?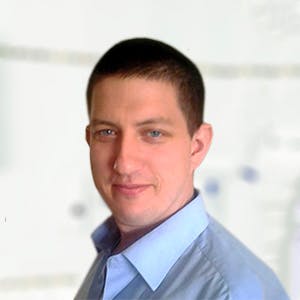 2318
Recommendations
A diuretic will only do so much to remove fluid from the abdomen and is a short term solution in animals with the effects tapering in efficacy over time; the mass will continue to cause problems unless it is removed or treated directly. The increased appetite may be just down to a change of food and we need to see a consistent appetite change before we can chalk it up to a positive change. Abdominocentesis is generally performed to remove fluid from the abdomen so that it may provide relief to a patient and for it to be examined for cells and other anomalies which may assist in a diagnosis; remember fluid may return quickly after abdominocentesis regardless of diuretic therapy. Regards Dr Callum Turner DVM
Add a comment to Meisha's experience
Was this experience helpful?
sada
Indian
24 Days
0 found helpful
Has Symptoms
stinky smell on genital area.
My kitten is only 24 days old, and I feel a stinky smells from her genital area. Her abdomen is also not in normal shape, its big. She is unable to eat properly. Is there any medicin to help her? should I use lasix to remove her abdominal fluid? I feed them with home made kmr. is that ok with them?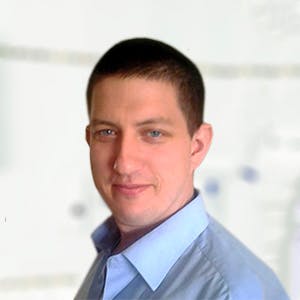 2318
Recommendations
Given Sada's age, you should visit your Veterinarian for an examination as there are a few different possible conditions which may be causing these symptoms; infections, parasites, liver issues, congenital disorders among other causes may cause these symptoms. Regards Dr Callum Turner DVM
Add a comment to sada's experience
Was this experience helpful?
Somalezul
European Shorthair
1 Year
3 found helpful
My male cat has dysplasia of tricuspid valve and has ascite. He is 1 year old and weights about 9 pounds. He takes 1 ml of injectable Lasix every 8 hours but he still doesn't eliminate all the liquid he drinks. His veterinarian suggested puncture and I am desperate because the cat can't take it any more. Please tell me what other DIURETIC - MORE EFFICIENT - I could at least try ?
I know he is not going to recover. I know he is going to die. But maybe if I can keep him around for just a little while without make him suffer too much.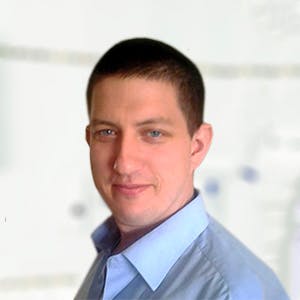 2318
Recommendations
Prognosis for tricuspid valve dysplasia is poor and there is only medical management and abdominocentesis for treatment; furosemide and ACE inhibitors are normally prescribed with the furosemide possibly being used in combination with another diuretic (like spironolactone) which has a different mechanism of action than furosemide but would need to be discussed with your Veterinarian as they need to determine if the treatment is appropriate for Somalezul. Regards Dr Callum Turner DVM https://wagwalking.com/cat/condition/tricuspid-valve-dysplasia
My female is 16 has hyperthytoidism & has fluid in stomach too. Vet drained 640 ml. Did abdominal ultrasound & biopsy on stomach fluid & spleen fluid. All inconclusive!vet recommends putting her down as quality of life us unknown. I am distraught. Any thoughts
Hi, yes my vet says the same. Its most likely heart failure caused by the thyroid issue. Have the cat started on a duretic pill and then have fluid drained when it gets exsessivly bloated
Add a comment to Somalezul's experience
Was this experience helpful?