What are Ascites?
If you notice swelling or tenderness in your cat's abdomen, this could be a sign of fluid build up, which is indicative of an underlying health condition.
The buildup of fluids in the body is known as edema unless it occurs in the abdomen, in which case it is called ascites. Fluid buildup can put pressure on the cat's stomach and chest, causing difficulty with eating or breathing. Ascites can be caused by a wide variety of health conditions ranging in severity, so although the fluid can be easily removed by a vet, treatment will focus on the cause of the fluid accumulation.
Symptoms of Ascites in Cats
Symptoms of ascites in cats may begin slowly, but then build up over time as more fluid collects in the abdomen. The symptoms your cat exhibits will depend on the underlying cause of the fluid build-up. Some of the symptoms you may notice include:
Abdominal pain
Abdominal swelling
Difficulty breathing
Loss of appetite
Lethargy
Coughing
Vomiting
Diarrhea
Weakness
Fever
Causes of Ascites in Cats
A number of different health conditions can cause fluid to start building up in the abdomen, most of which are very serious and require the immediate attention of a vet. Some of the conditions that may cause ascites include:
Abdominal organ failure
Trauma
Right-sided heart failure
Cancer
Nephritic syndrome (an inflammatory kidney condition)
Peritonitis, or inflammation of the abdominal lining
Diagnosis of Ascites in Cats
Take your cat to a veterinarian as soon as you notice any symptoms of ascites. Discuss what symptoms you have noticed with the vet, and if your cat has experienced any physical trauma recently, be sure to mention this as well.
Although the vet should be able to identify excessive fluid in the abdomen just by feeling the area, more tests will need to be run to determine the cause. First, a urinalysis and chemistry profile will be performed to see how the liver and kidneys are functioning. An ultrasound of the abdomen may also be performed to take a closer look at the organs.
The vet may also need to remove a small sample of the fluid to look for the presence of bacteria or blood. This procedure is known as a peritoneal fluid analysis, and will help the vet get to the bottom of what is causing the buildup.
X-rays of the chest and abdomen may also be performed to look for signs of trauma or tumors. If the vet sees any masses, a biopsy may be required to determine if the tumor is cancerous.
Because partial heart failure could cause fluid build up, the vet may also suggest an EKG to determine if the heart is functioning properly.
The results of all of these tests will help the vet pinpoint the exact cause of the fluid buildup so he can create an effective treatment plan.
Treatment of Ascites in Cats
Treatment will first focus on making the cat more comfortable, and then will shift to treat the underlying cause of the fluid buildup. If the cat is struggling to breathe, a catheter will be placed into his abdomen to drain the fluid and allow him to breathe easier. The cat may be fitted with an oxygen mask during this time to help him breathe while the procedure takes place.
Diuretics may also be administered to help with the fluid removal, however, these drugs can cause potassium levels in the blood to drop, which can lead to serious side effects.
After the fluid has been removed, the vet will need to treat the underlying cause to prevent it from building up again. Treatment will vary greatly depending on the cause. For example, peritonitis can be treated with antibiotics, however, a cancerous tumor may need to be removed via surgery. Surgery may also be required if the cause is a ruptured organ due to injury. Unfortunately, some causes of ascites are untreatable or very difficult to treat, including heart and liver failure.
Recovery of Ascites in Cats
Fluid can easily be removed from the cat's abdomen, but the cat's recovery will depend on the underlying cause of ascites. To increase your cat's chances of recovering fully, follow the vet's orders closely and schedule a follow-up appointment with the vet so he can assess how your cat is healing.
The vet may ask you to change your cat's diet to help prevent the accumulation of fluid. One of the most important changes is lowering your cat's salt intake, which will reduce bloating and water retention.
If ascites was caused by trauma, it may be wise to keep your cat indoors so you can keep a closer eye on him and prevent further injuries. You will also need to keep other pets away from your cat while he recovers if trauma is the underlying cause.
Ascites Questions and Advice from Veterinary Professionals
Abigail
Tabby Cat
7 Years
1 found helpful
Has Symptoms
A little trouble breathing
My cat has a big stomach and it is also hard. I think she might have ascites and i wanna take her to a vet but it is too expensive. I was looking up ways to treat it, but it doesn't really give me anything. The only treatment it did give me was ascites in humans. What do you think i should do?
Add a comment to Abigail's experience
Was this experience helpful?
kunjunni
Mumbai Cat
1 Year
0 found helpful
My cat is suffering from fluid accumulation in the abdomen,we consulted a vet. who said he is not sure about the reason ,he assumes it to be tumor,but he is not sure.We live in that part of the country where medical fecilities for animals are scarce.Lately the cat has a temperature of 105 degree. Please help us ,can you prescribe us some medicine.
Just saw your cat is 1. That is an age for this disease. Im so sorry your baby is sick
Depending on how old the cat is, it could be the wet form of FIP. Especially if the fever is persistent. It is predominantly a kitten disease, but cats of any age can get it. It is caused by a mutation of the corona virus. And i'm sorry, but it is a terminal illness with no cure. Palliative care is all you can do to keep them comfortable. How is your kitty doing?
Add a comment to kunjunni's experience
Was this experience helpful?
Jen
Local india
6 Years
0 found helpful
My cat has been examined with ascites and blood cloth around heart with enlargement and fluid buildup in abdomen and lungs. Loss of appetite is seen and cat wants to eat but won't eat. Liquid intake is ok and urine is passing. Creating is 2.34 hemi is 220. Am struggling to make it eat. Only licks whiskas jelly a little.
Add a comment to Jen's experience
Was this experience helpful?
Ruby
Bengal
25 Days
0 found helpful
Has Symptoms
No symptoms ,. But tender abdo
My cat is 25 old days she has a tender abdomen when she stands the abdomen kinda looks bagy so I searched google which said ascites but there is no symptoms she eats correct , sleeps and even plays well she urinates well these is no foul smell or discharge in eye nose and vagina but I am scared I don't know what it is I don't have any vet near or even distance in the place I live pls reply
Add a comment to Ruby's experience
Was this experience helpful?
Gus
Bengal
12 Years
1 found helpful
As hard as it is for me to write this, I feel that by sharing my experience, and my mistakes, I may help someone out there facing similar illness in their beloved cat-friend-child. My ~12years old Bengal friend, Gus, has always been a high energy and very affectionate cat - like a little boy. (We got him from a cats foster-home in 2012) He had a little bloody diarrhea episode on 26th Dec 2018, which made us take him to a VCA specialty clinic for a checkup (doctors at this clinic referred to as 'A' in below) They did a complete blood-work/ultrasound which was unremarkable for most part. His ultrasound showed some thickening in intestinal walls, and a possibility of a hypoehoic mass (darkened region on ultrasound) between his pancreas and spleen. They didn't find it to be too concerning at that point, and sent him home with some antibiotics. The meds helped and he was back to his normal solid-poop self. However starting 2nd week of Feb, we started noticing a little bulge in his abdomen, which I ignorantly attributed to him possibly eating more and gaining weight. (Mistake #1: Knowing how athletic a cat he was, I should have not imagined him gaining belly-fat, and taken him in for a check-up right away).
Over next week, I changed his diet a little (he was always fed canned wet food, Wellness for most part) to use high-protein/less-fat, but his abdomen kept getting bigger over next week. I finally took him to a vet (this doctor referred to as 'B' in below) for a checkup on 21st Feb. Gus had gained about 3 pounds since Dec, and Dr. 'B' confirmed that he had fluid in his abdomen. Dr B drained about 3/4 pounds of fluid out and sent it for cytology, as well as, did a complete blood work (CBC, and renal profile). The blood work was good, except for the WBC being slightly higher than upper range). Dr. 'B' suspected FIV, but since the drained fluid was more pink in color and not milky, he wasn't sure. The cytology report two days later confirmed that it was not FIV. There was no clear diagnosis in the cytology report except for a possibility of some kind of neoplasia (cancerous growth) due to uneven RBC sizes observed in cytology test. At this point, looking at Gus' previous ultrasound report from Dec, Dr. B suspected that the hypoechoic mass noticed behind his pancreas back then could have been some kind of cyst, and if that was the case, he'd recommend taking it out surgically. We took Gus back to clinic 'A' on Mon 25th Feb for another echo/ultrasound. The echo was excellent, no issues in the heart. The ultrasound turned out to be better than before - no signs of hypoechoic mass behind his pancreas, but there was still some thickening noticed in his intestinal walls, and the radiologist at 'A' also noticed some nodules like formations in there. Based on these findings, the vet at 'A' suspected a possibility of some kind of neoplasia/lymphoma, and recommended doing a needle-biopsy on live for further evaluation, followed by starting Gus on Predinsole steroid tablets. They also recommended not to drain all of fluid in Gus' abdomen out, as that might have put pressure on his heart. I consulted with Dr. 'B' about this, and Dr. 'B' stressed that doing an exploratory biopsy surgery on Gus would be a better option than the needle biopsy as that may not get the affected tissue sample. I was so paralyzed in my mind that evening that I agreed to Dr. B's recommendation of invasive biopsy surgery (Mistake# 2 !), without making him discuss the pros/cons of the invasive surgery, vs. starting with steroid/anti-biotics treatment, and impact on Gus's remaining quality of life. Dr. B claimed that the biopsy surgery was not a big deal, and was as simple surgical procedure as neutering a cat. In hindsight, if I had known that the surgery could make it harder for Gus's immune system to fight on two fronts (the possible lymphoma, and healing surgical wounds), and that the prognosis would be no better than simply starting him on steroid treatment advised by 'A', I would have said no to the invasive procedure. But I just wasn't thinking clearly at that fated Monday evening. The Dr. 'B' arranged the surgery on Tue the 26th Feb, and asked me to not feed Gus after midnight. I dropped Gus off at 'B' around noon. However, the surgery didn't start until around 4pm that evening. Originally Dr. B was planning to keep him overnight at his clinic for observation of his recovery, but then he changed his mind around 7pm and asked us to take Gus home as he wasn't willing to eat. I picked Gus up around 7:30pm and took him home with only instructions to give him Entyce syringes if needed. Dr. 'B' seemed to have just assume that Gus would start eating at home, and didn't give us any guidelines on force-feeding him. Gus was extremely weak and wobbly that night, and just laid on his side with eyes open all night. It seemed that he was in pain, and still not willing to eat. I did not try to force-feed him worrying that he might vomit, imagining that his symptoms must be effects of the anesthesia. (* Mistake# 3!). Gus did drink lots of water next morning, but still no willingness to eat. I took him back to 'B' for a follow-up checkup, and 'B' simply sent him home with another buprenorphine, and cerenia injection. Gus had not eaten for more than 36hrs at this point, but 'B' did not have any concerns. We trusted 'B' and did not still try to force-feed Gus all day. Gus did lick about 0.5oz of wet food from my fingers, but that was it all Wed the 27th. Gus remained very weak and laid on his side with eyes open for most part all day/night again. Worried that he had eaten so very little in almost 50hours, I took him to 'B' again on Thu 28th morning. Dr. 'B' still did not say anything about force-feeding him, did not bother to do any follow-up blood work on Gus, and sent us home again with another higher dose buprenorphine injection, claiming it'd help him sleep. He also gave us a buprenorphine syringe to give to Gus after 12 hours. Gus condition did not improve much all day. We got him to lick more food off our fingers, but still not much – maybe another 4 oz or so all day. Gus kept drinking lots of water throughout the day. I gave buprenorphine syringe to Gus around midnight, and it seemed that oral dose helped him a bit, and he did sleep that night. Gus seemed just a little better on Friday morning. I decided to force-feed him with a syringe, and he did not seem to mind too much. He was walking around a little, and went to lay by our another cat (a 14yrs old tabby), and got a tongue-bath from her as well. We started feeling better that he was recovering a bit, and that his weakness/no-appetite was probably just surgery after-effects. But that evening Gus had a urinary incontinence episode on the bed. We consulted with. Dr. B that evening, but Dr. B ignored the urinary incontinence episode. He focused on the fact that the biopsy report had indicated strong possibility of spreading Carcinoma in Gus' intestines. Dr. B said that he had already consulted with his oncologist vet friend, and recommended starting chemo, Carboplatin infusion directly into Gus' abdomen, starting Monday. I said yes – again without forcing Dr. B to give me pros/cons of the treatment, or asking to consult with the oncologist ourselves for any alternate options. (Mistake# 4!). Dr. B also suggested to start Gus on ¼ of 'Mirtazapine' tablet to help with his appetite next morning. So, on Sat morning, I force-fed about 2.5oz of Hill's prescription diet A/D food to Gus, and mixed 1/4th Mirtazapine tablet in that food. A few minutes after eating, Gus started having some light tremors in his body, and his head was shaking visibly. In panic, I had the after-hours/weekend service page Dr. B. Dr. B called me back an hour later, and suggested to wait-and-watch, unless the tremors got worse. At this point Dr. B wasn't still too concerned about our observations that Gus' weakness had increased, and he was visibly having hard time walking to the water and/or litter box to pee. Still no advice on checking Gus' blood-work to make sure that the biopsy surgery hadn't deteriorated his condition, and no concerns about our mention of Gus' progressing weakness. The after-effects of Mirtazapine sub-sided after a couple of hours, but it still hadn't helped Gus with the appetite. I continued to force-feed Gus on Sat/Sunday (about 4oz of a/d food each day). What I was unware of at that point was that we should have been feeding a lot more quantity of a/d food to Gus. The online published guidelines (I found later) are about 2000 calories a day for ~12 lb cat, which would have been almost two cans of a/d food every day. On Sunday, Gus's weakness had worsened, but trusting Dr. B's feedback so far, I, once again did not rush Gus to emergency clinic for a check-up (Big Mistake# 5!). On Monday, the 4th March morning, Gus had lost weight, muscle mass, and was wobbling in getting to the litter-box. I was very worried at this point, but was hoping that Dr. B would check on him before the chemo appointment that afternoon. I took Gus in around noon to Dr. B. I was informed by his staff that he was running behind due to some urgent calls that morning, and he might not have time for a consultation before the chemo procedure on Gus. Once again, trusting Dr. B judgement, I agreed to whatever Dr. B suggested, and they took Gus in. As I was worried about Gus not eating, and had just found out about esophagus feeding tube from online browsing, I asked Dr. B's staff to ask Dr. B about possibility of feeding tube for Gus. Three hours later. Dr. B asked me to his consultation room, and said that the carboplatin chemo/fluid-drainage/feeding-tube was all done, and Gus was recovering from anesthesia. He then mentioned that the fluid-drainage indicated lot more blood in the fluid than a week before, and that Gus' CBC blood-work (that was done by him during past three hours) indicated severe regenerative anemia, with Hemocrit being only about 11%. The CBC Idexx report indicated lots of new immature RBCs being generated, and strong possibility of Hemolytic anemia, possibly due to his intestinal carcinoma spreading all this while in last week. He said that at this point Gus needed immediate blood transfusion to get to the point where any other treatment could be undertaken. While Dr. B was discussing all of this, he was also wrapping a bandage around Gus' neck, and then he taped the hanging feed-tube folded-upward on that bandage. I went out for a few minutes to call work for time-off, and inquire clinic 'A' about blood-transfusions (was quoted $3300 with no guarantee of Gus surviving the transfusion process). I made up my mind to take the chance anyway, and went back in. At this point Gus had started vocalizing and becoming agitated, trying to jump off the kennel. His jaws were chattering and he was exhibiting chocking like symptoms. Dr. B was just standing there discussing how it might be too late for blood-transfusion, ignoring Gus' loud vocalizing. In panic, I asked Dr. B technician if anything could be done to alleviate Gus choking condition, and he finally put an oxygen mask to Gus' mouth, which seemed to calm him a bit. But his body was still convulsing. Dr. B started to check on his pulse, and said that his pulse was sinking. I told him that Gus seemed okay before the neck bandage was put on, and asked him to loosen it, He did that, but it didn't help Gus. In my panicked state, I forgot to ask Dr. B to also loosen the feeding-tube that was taped upward tightly to that bandage… To this time, I have a lingering feeling that the feeding-tube's getting taped up was what was Choking Gus, because my later browsing the Internet indicated that the death due to not enough red blood-cells carrying oxygen (hypoxia) is supposed to be relatively painless – like fading away in sleep!! I'd never know for sure! Seeing how Gus' body was convulsing on the table, his hind legs frantically kicking, I desperately wanted to ease it, and asked Dr. B (who was just standing by, not suggesting anything – I guess, vets, having seen many deaths, get hardened enough to not be bothered by vocalizing/pain/suffering in pets on death-bed) about if we could give him any anesthesia. Dr. B then shaved Gus's neck and gave him euthanasia injection, all this while Gus's body suffering, fighting, struggling! I watched him pass way over next minute – that seemed like an eternity to my in-shock mind! I had never wanted Gus's last time to be so full of suffering – When there was time for Gus to go, I wanted the vet to come to our home for euthanasia, and I had hoped, based on Dr. B's feedback the last week after biopsy, that we should have at least two weeks, and more likely two months with Gus, after chemo treatment started. I was so in denial about Gus's condition all last week – and seems like that every decision I took was the wrong one for Gus. Should have listened to the vet at 'A' and started Gus on steroids, rather than accepting Dr. B's recommendation of biopsy surgery, that Gus never recovered from. I still don't understand how Dr. B could have gone ahead with Chemo/fluid-drainage that fateful Monday morning, when he say how weak/fragile condition Gus was in. Why didn't he wait for the CBC results before putting Gus under anaesthesia for chemo? Was it purely for the thousands of dollars that those procedures generated that day, or was it because he was rushed that morning, or maybe he truly believed it to be the best course of treatment at that point. I'd never know – I should give benefit of doubt to Dr. B. After all, me being responsible for Gus, I am the one who should have been more through about evaluating pros/cons of invasive procedures on Gus' quality of life. I should have gotten a second opinion before agreeing to biopsy. I should have rushed Gus to emergency clinic after noticing his weakening condition last weekend. If I had done that, possibly the blood-transfusion would have saved him for now. In the end, it was the sequence of my decisions that not only ended up shortening remaining time Gus had, but also made it a horrific painful last moments for that little magnificent friend.

Sorry about the lengthy paragraphs. I sincerely hope that no one out there has to go through something like this – and that this would help someone in evaluating the invasive options more thoroughly.
please forgive yourself for doing the best you could, for loving and looking after Gus. Please forgive yourself for taking a trained professionals advice.
what you did for Gus was above and beyond, and I'm sure Gus had a bloody pampered and happy life.
We can only do our best at the time. Hindsights 20/20.
All the best. X
I am so sorry about Gus. Did anyone ever determine for sure what Gus had? Was FIP ever mentioned?
Add a comment to Gus's experience
Was this experience helpful?
No name
American Bob mix
12 Days
0 found helpful
I have 3(12 days old) foster kittens because Mom was in an industrial accident and these 3 survive. My white kitten about 3 days ago develop a fluid fill abdomen. He has no fever, very active,great appetite.Vet did an FNA and no fluid came out. He seems to be growing. He so little that it's hard to do any other testing. We are at a loss. I have had kittens with both wet and dry FIP and this guy seems different. Heart and lungs seems fine upon examination all clear. At a loss.
Add a comment to No name's experience
Was this experience helpful?
Shawdow
Persian
7 Months
0 found helpful
Hi all. So my 7 month kitten started getting a big belly, I assumed he was just gaining weight as he ate a lot. About a month later he started getting less active and always moped around. He was always so playful so I knew something wasn't right. I thought he was depressed because he didn't show any signs of being sick. Took him to the vets few days ago and they said he had ascites and drained the fluids from his stomach and took a blood test for coronvirus which came back negative. Vet gave us some medicine for 3 days and asked to come back within 3 days to retake the coronvirus and thankfully came back negative again but still had so fluids that the drained out again. Now the vet hasn't given me any answers to what is causing this but doing some research I came across the fip virus which made me so heartbroken but the symptoms does not match what my kitten is going through however the doctor still ruled it out. Can anyone tell me what could be cause this fluids? His active, eating and drinking very well. Thanks all
Add a comment to Shawdow's experience
Was this experience helpful?
Coffee
Domestic shorthair
8 Months
-1 found helpful
Has Symptoms
Abdominal fluid accumulation
My 8 month old male domestic shorthair kitten was recently diagnosed with E. Coli in his urine and today the x-ray report showed a fluid build up in his abdominal cavity. He is eating way less than he used to and is very lethargic and is spending most of his time sleeping. He was a very playgul kitty before this. Also he is having difficulty in urinating and sometimes groaning in pain while sitting down. What can be the cause of this? What can I do?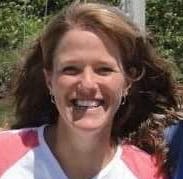 1611
Recommendations
Fluid buildup in the abdomen is very worrisome, especially in a young cat. I'm not sure what is going on with his urination, but it is important to be in communication with your veterinarian. i hope that he is okay.
Add a comment to Coffee's experience
Was this experience helpful?
Mia
domestic short hair
10 Weeks
0 found helpful
We have a 10 week old kitten with fluid build up in her abdomen. We had it drained but it looks like it might be swelling again. What should I do to help her? Does she have a chance to survive this?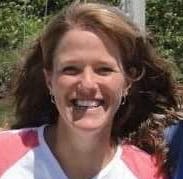 1611
Recommendations
I"m not sure what is causing the fluid buildup, but common things that make that happen include heart failure, liver failure, and FIP. None of these is very positive for Mia as a 10 week old kitten. I can't examine her, so can't say for sure, but it would be best to discuss the possible outcome for her with your veterinarian.
Add a comment to Mia's experience
Was this experience helpful?
Poot
tortoise shell shorthair
7 Years
0 found helpful
My cat was diagnosed with hepatic encephalopathy as a kitten. She has been on lactulose,amoxicillin and for the last year flagyl. She is now in liver failure and has ascites. She is still eating and seems energetic etc. I'm just worried about the pressure from the ascites on her lungs. Can she take a diuretic to help her? My vet is out due to an injury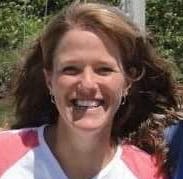 1611
Recommendations
I'm sorry that is happening with Poot. Sadly, diuretics don't typically help with abdominal fluid buildup, especially if the cause is liver failure. She may benefit from an abdominocentesis in the short term to remove some of that fluid, but that would be a short term fix and your veterinarian would need to perform that procedure. If your veterinarian is out due to an injury, there should be someone that they are referring patients to that can help you.
Add a comment to Poot's experience
Was this experience helpful?
Eclipse
American Short Hair
24 Months
-1 found helpful
The family cat , a black ASH age about 2 years, fixed ,male , from Humane society. Seen a year ago by vet given good bill of health at that time.
Began getting a big round swollen belly that makes him look like a fuzzy bowling ball . He has become somewhat lethargic between spurts of high energy , drinking 2 -3 x as much water as he used to , has laboured raspy breathing when at rest, has stopped eating his normal daily amount, has possibly been exposed to worms eating live rats or possible dead poisoned rats. Indoor cat, fed adult Science Diet dry kibbles, and fed daily can of Fancy Feast wet food.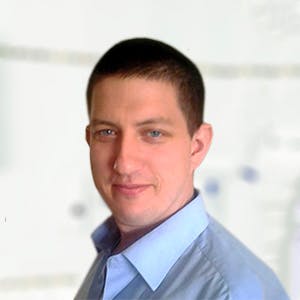 3320
Recommendations
You should visit a Veterinarian as soon as possible for an examination since an enlarged abdomen may be due to liver disease, heart failure, kidney disease, poisoning, cancer among other causes; without examining Eclipse I cannot say what the cause is and a year since the last visit to a Veterinarian is a long time ago. Regards Dr Callum Turner DVM
Add a comment to Eclipse's experience
Was this experience helpful?
May
Unsure
11 Weeks
-1 found helpful
My 11 week old kitten has build up a large accumulation of fluid between her 9th and 10th week. We took her to the vet. He analyzed some fluid from her and said it was some type of liver issue, with compression of the organ causing its dysfunction. He drained the fluid yesterday but it seems her belly is already filling a bit today. He ruled out FIP. There is a lack of diagonistic technology where I live, and he isn't able to determine the exact cause. Are there any suggestions for possible causes or treatments? She seems totally healthy other wise, eating and drinking well, no toliet issues-going regulary, etc, playful, curious, generally happy. I hate to think of putting her down, but not sure if there is much to be done. He put her on steriods. Would it make sense to drain one more time to let the steriods work?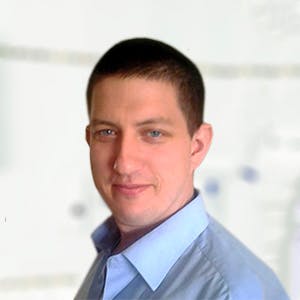 3320
Recommendations
There are many different causes for ascites (abdominal fluid) which may include liver disease, low blood albumin, infections (like FIP), cancer (unlikely in a cat this age) among other causes. Without examining May and having some basic blood tests, it is difficult to make a specific diagnosis; however diuretics may help in the meantime to increase renal clearance of fluid. Regards Dr Callum Turner DVM
Add a comment to May's experience
Was this experience helpful?
sada
Indian
24 Days
-1 found helpful
Has Symptoms
stinky smell on genital area.
My kitten is only 24 days old, and I feel a stinky smells from her genital area. Her abdomen is also not in normal shape, its big. She is unable to eat properly. Is there any medicin to help her? should I use lasix to remove her abdominal fluid? I feed them with home made kmr. is that ok with them?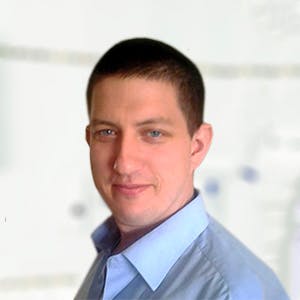 3320
Recommendations
Given Sada's age, you should visit your Veterinarian for an examination as there are a few different possible conditions which may be causing these symptoms; infections, parasites, liver issues, congenital disorders among other causes may cause these symptoms. Regards Dr Callum Turner DVM
Add a comment to sada's experience
Was this experience helpful?
Gadoo
Ragdoll
6 Years
-1 found helpful
My cat has fluid in her lungs and abdomen. The vet told me it's serious even though he couldn't diagnose what my cat has with just x rays and blood work. He did say her heart didn't look great in the X-ray and hinted at heart disease. He suggested putting her down when she becomes too uncomfortable and I agree. I'm not one to keep taking my cat to the vet for treatment because she absolutely hates it there. She isn't an easy cat to give medicine too either. All I want to know is if there is anything I can do at home to help. Any special diet? Do I encourage exercise? Also if acsites ever goes away on its own? We never drained the fluid so I don't know if it's blood either.

On a side note, my cat had gotten into a bad fight 6 weeks ago she had an abscess that cleared up with antibiotics. The fluid buildup and lethargy started right after this fight. The vet told me that the fight and her symptoms now are unrelated. But the bite wound was on the upper part of her shoulder, could the fight be related to the fluid build up now?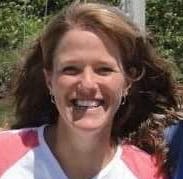 1611
Recommendations
Thank you for your email. There isn't a home therapy for ascites, sadly. Unless the cause of the fluid buildup is resolved, the fluid will continue to build up. If the fluid is pus, it may be related to the fight wound, but without seeing Gadoo, I can't say for sure what the cause might be. I hope that you are able to keep her comfortable for a little while longer.
Add a comment to Gadoo's experience
Was this experience helpful?
Mari
Cat mixed breed
13 Years
-1 found helpful
my cat is now 13 years old and out of the blue has water in belly but not lungs, blood test has come back, red cells are a Little out but there is Nothing my Vet can put a finger on to treat her. Shes had antibotics and 2 water drains. After the last drain she droped water from her belly for over 8 hours on the Floor the Color was milky and sometimes clear. As soon as the water in her belly went down, she started to over drink water and within 2 days her belly is not only back but larger. Shes Eating small amounts of Food every 2 Hours and she now has Trouble with breathing. we had her at 6 weeks old with her brother, both where unwanted kittens, at 6 months both where ill and close to death, blood test Shows FIP contact/carrier, we had luck and they both pulled through. Now at a loss do not know what to do! as she only has water in belly could she have a drain fitted to let the water Keep driping out?
Or is it time to let her go?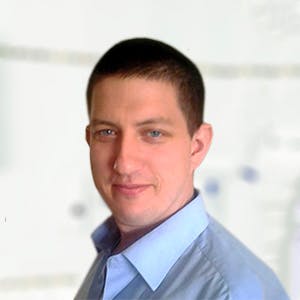 3320
Recommendations
It is difficult to say what the specific cause is, a sample of the fluid should be sent for examination to look for any signs of cells or other indicators which may help indicate an underlying cause. After the next draining I would recommend an x-ray to look for signs of any masses in the abdomen to determine if there are any tumours present. A permanent drain would not be a good idea as any opening into the abdominal cavity would potentially open the door for infection. Regards Dr Callum Turner DVM
The Ascites has now got into Mari's lungs.We had no time for a second opionion. Today her heart is racing and she is Fighting for breath. She has looked at me with sad eyes , it is her way to let me know It's time for me to stop fighting for her and to let her go. With sadness I now say, our Wonderful Girl is with the angels.
We still do not know what caused the Ascites, it came on fast, Drainage of the fluid lasted for a very short time, in fact within Hours the fluid was back, and she started to drink more water.Blood test update, still does not Show where the Problem came from, just that her red cells where a Little low and it was not FIP, and she had just been wormed.
Thank you for trying to help.

Love from our Angel Mari and her Mum
Mari's OP cancelled as the Vet says he cannot do anything for her. He has taken a sample of fluid for Tests, still cannot give an answer to what is wrong, just that it is not FIP.
All he says is Keep an eye on her breathing, when that becomes stressful for her, put her to Sleep. My heart is Breaking, the only Thing I can now do is to try and find a new Vet and ask for a second opinion.
Hallo
Thank you for you info.
I have passed this onto her Vet and today she is having the fluid drained from her belly, to be sent to the lab. She will then have an x.ray Her Vet thinks he will also go in to have a look at all her Organs.
Our Wonderful Mari, has now to be Hand fed, not because she will not eat but because the fluid in her belly will not allow her to eat lying or sitting down, because of this, I am now feeding her more protin Foods, red meat, chicken, eggs, sardines, no tinned pet food or dried cat Food, and all the water she can drink. Till now all her blood Tests are giving no clear signs of what the Problem is and the fluid that droped from her belly is mostly clear with a Little milky Color, and not the Color yellow that I am told is FIP. She is still playing, but gets out of breath, still the loving Family cat, she is not showing any signs that she wants to give up, so as Long as she is not in pain, we will Keep Fighting for her.
I will Keep you updated.
Add a comment to Mari's experience
Was this experience helpful?
Bakouzy
shiraz
8 Years
0 found helpful
My cat is 8 years old male. The condition started a month ago before that he was fine. The condition started by poisoning due to insect repellent then severe soft tissue inflammation and vertebral column stenosis due to wrong movement during injection. The condition was treated by metronidazole, antibiotics, anti-inflammatory and vitamin B. He was getting perfectly well. Then 2 days after that I noticed him breathing with difficulty and having tender, bloated abdomen filled with fluids and having diarrhea twice which is black in color. The vet said that he is having bad stage liver impairment and gave him silymarin and ursodeoxycholic acid but nothing to get rid of the excessive fluids. I'm asking what can be done more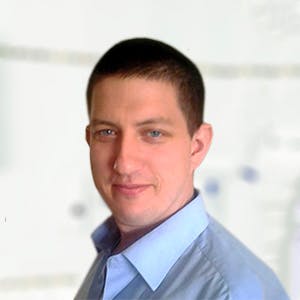 3320
Recommendations
Without examining Bakouzy it is difficult to say what specific symptomatic and supportive care would be needed, however if there is fluid accumulating in the abdomen a diuretic may be indicated but it is also important to determine the specific cause of the liver disease. The liver support (silymarin and ursodeoxycholic acid) should help to bring the liver enzymes down but the rest is down to your Veterinarian's judgement to get Bakouzy stable. Regards Dr Callum Turner DVM
Add a comment to Bakouzy's experience
Was this experience helpful?
Lulu
Dont kno
7 Years
-1 found helpful
My cat breathing seems heavier than befor , i suspect that she has ascitis although there is no signs of abd discomfort loss off apetite or weight gain or loss , her abd does seem tense but when i pet her abd she doesnt show discomfort how can i be sure?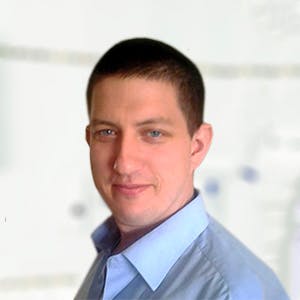 3320
Recommendations
When a cat's abdomen is tense, it can be difficult to palpate and determine if there is fluid or any masses in the abdomen especially if it isn't something you do every day. If Lulu is having breathing difficulty and you suspect that she may have ascites (we would normally see an increase in weight due to the weight of the fluid) you should visit your Veterinarian for an examination to be on the safe side since she has difficulty breathing. Regards Dr Callum Turner DVM
Add a comment to Lulu's experience
Was this experience helpful?
His name is Oreo. We call him Mr Brown
American Shorthair
17 Years
-1 found helpful
I have a 17 yr old male cat who is recently suffering from ascites. About a month ago he developed a hot spot on his hind leg which was cultured and he was given a shot of antibiotics. Blood work was performed which showed elevated liver and kidney levels. the hot spot has healed and he seems fine except he's beginning to be uncomfortable from the fluid buildup. A brief ultrasound confirmed the fluid. No further tests were recommended and I was told to bring him home and love him as we wait for the inevitable. I'm worried that there may be more which could be done to help him. I don't have a lot of money but would like to not just give up on him without a little more information.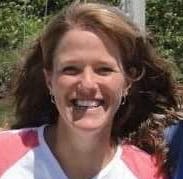 1611
Recommendations
Thank you for your email. Common causes for fluid buildup in the abdomen include liver disease, heart disease, and protein losing diseases that might be related to kidney or intestinal disease. If Mr. Brown is 17 years old, there are many possibilities for what might be going on with him. If he is generally doing well but seems to be uncomfortable with the fluid buildup in his belly, he might benefit short term from having some of that fluid removed, even if you don't know the underlying cause. That isn't a long term solution, but might make him feel better in the short term. You can talk with your veterinarian more about that option, as well as any others that they might have, as they have examined him and know more his specific situation.
Add a comment to His name is Oreo. We call him Mr Brown's experience
Was this experience helpful?
Koda
domestic short hair
7 Years
0 found helpful
My cat Koda's stomach recently balooned up and the vet told us it was ascites. The vet took a fluid sample and blood sample and couldn't figure out what was the cause and the animal hospital we took him to, did a sonogram and couldn't figure out the cause either. We haven't had any other tests done for him because we don't have the money to get all tests done. They took a liter of fluid out but we think it's building up again. In terms of symptoms, he's eating his soft food fine, but he's not eating his hard food and he's less active but other then that and looking like a pear from above, he seems fine. Is there anything you'd suggest us try?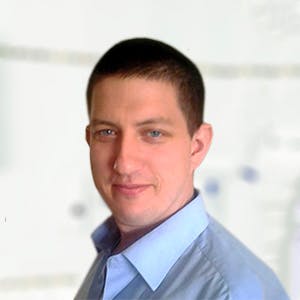 3320
Recommendations
The problem is that it is important to determine the cause of the ascites as any treatment is dependent on the underlying cause; however possible causes may include liver disease, hypoalbuminemia, heart failure among other causes. But as I mentioned, without an underlying cause it is difficult to give any guidance for treatment. Regards Dr Callum Turner DVM
Add a comment to Koda's experience
Was this experience helpful?
Sammy
short hair
14 Years
0 found helpful
Has Symptoms
not eating, fluid in the abdomen
I just had my 14 year old kitty to the vet because he wasn't pooping for over 5 days. Blood work and xrays revealed he has fluid in his abdomen. When some fluid was withdrawn it was pinkish in color but not sticky indicating internal bleeding but not infection. Without getting a full ultrasound I don't know if it is cancer or something else. I love my Sammy dearly but can't afford more testing and possible surgery. If he were younger I would get more testing done. Is there any treatment to keep him comfortable ? He is drinking water and still using the litter box but not eating anything and sleeps most of the time. He doesn't seem to be in pain and purrs when I hold him. I just can't bear to have him put to sleep and would like him to pass at home if possible. Any suggestions would be greatly appreciated.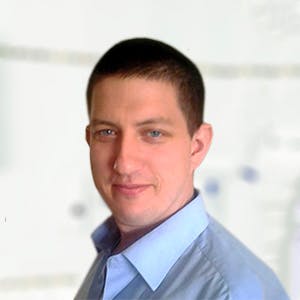 3320
Recommendations
Any medication given would be dependent on the underlying cause, although diuretics may help with water excretion it is important to know what is causing the presence of fluid in the abdomen (ascites). I understand that you want Sammy to pass at home, but ensure that his passing will be a peaceful one; without know what is causing these symptoms we don't know any idea of life expectancy or what to expect. Regards Dr Callum Turner DVM
Add a comment to Sammy's experience
Was this experience helpful?
YODA
Siamese
5 Months
0 found helpful
Has Symptoms
Loss Of Appetite, water in abdomen,
Dear Doctor,

My kitten, Yoda, is 4.5 months old (siamese). His sister died a few weeks ago and the Vet summed it up to be FIP as there was eye discharge, nasal blockage, difficulty in breathing, fever, loss of appetite, failing liver and ofcourse water in the abdomen.

Yoda seemed fine through this period, but since the last 10 days his body has begun acting up- fever and loss of appetite. Ive taken him to the vet several times and with IV meds and fluids he seems to do fine. Not his playful self, but stable. However, in one recent visit the doc caught glimpse of a swollen belly and Ultrasound showed there was water in the abdomen and an affected liver.

Im not certain where this leaves us now? No one says its FIP but no one knows whats going on. The only advise I get is to keep the drip and IV meds on and maybe liver supplements. Could this be FIP? If yes, what should be my plan? I knoow theres no cure and its difficult to diagnose but as a parent, i just want to know what I can do to help my little one.

Thank you.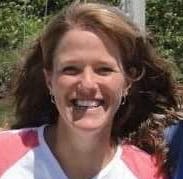 1611
Recommendations
I'm sorry that Yoda is having these problems. FIP is very difficult to diagnose, and not a treatable disease, sadly, as you know. If your veterinarian is able to get a sample of the fluid and analyze it, that may give a clue as to whether he has FIP or a liver related disease. If he responds to therapy and medication, he may pull through this is if it not related to FIP. If it is, you sadly will just need to keep him comfortable for as long as possible. I hope that things go well for him.
Add a comment to YODA's experience
Was this experience helpful?
Socks
European Shorthair
16 Years
0 found helpful
Has Symptoms
Swollen Abdomen, lack of appetite
My cat is a big eater loves food. His appetite has diminished his belly is swollen and hard. Blood test came back normal, x ray came back normal. We have an appointment for an ultrasound. If his kidney function is normal on blood work, blood cell count normal etc. What else could it be.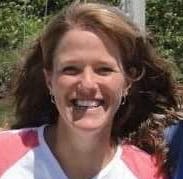 1611
Recommendations
Thank you for your email. I am so glad that Socks' bloodwork came back normal! An ultrasound is a great next step to determine why his belly is swollen. Hopefully that will give you some answers. I hope that all goes well with him.
Add a comment to Socks's experience
Was this experience helpful?
Baby
Domestic shorthair
17 Years
0 found helpful
my cat was diagnosed with Kidney disease last march ..he is now 17.5 years of age ..and has otherwise been in good health for his entire life. weve had him on fortekor tablets (benazepril hydrochloride) also potassium powder which has helped him tremendously for 10 months... since then he has now developed ascites in his abdomen...this cat is amazing he is still eating and drinking ..the vet told me to have him on plasmalyte subcut fluids 3x weekly BUT he is eating and drinking ..should he STILL be on subcut fluids if hes eating and drinki g >> im worried these excess fluids will contribute to TOO much fluid in his body ??? are the two things related ? The vet tapped teh ascites last week and we determined theres NO cancer .. the fluids were just transudates ..... question ...should i keep having the transudates drained every week ? keep him on subcut fluids or not ? and is THERE ANYTHING ELSE we can do about the ascites ?? very much appreciate this second opinion ...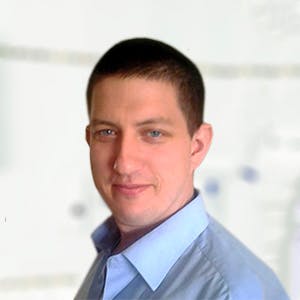 3320
Recommendations
Whether or not an animal is drinking is not an indication of whether or not they require fluids, they require fluids if there is a deficit in water intake or there are signs of dehydration; if you have concerns about the fluids you should ask your Veterinarian since I haven't examined Baby and cannot make an informed decision regarding fluid therapy. Generally fluids are indicated when the is inadequate intake of water or there are signs of dehydration, then Veterinarian will then work out the deficit and calculate the amount of fluids required to meet daily needs; the ascites most likely is irrelevant in this equation. Regards Dr Callum Turner DVM
Add a comment to Baby's experience
Was this experience helpful?
Olive
American Shorthair
10 Years
0 found helpful
Hi Yes she has had this for years. Recent trip to a vet suggest to change her food and feed less
She has half cup bench and field dry and 3oz of canned tuna. She purrs and cleans but is more lethargic and seems like it is bothering her. Should I get another opinion? First vet said to give her a rabies vac and lower cal food and that is it.
Thank you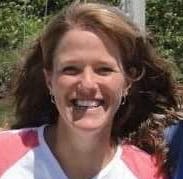 1611
Recommendations
Thank you for your email. I'm sorry that olive is having this problem. if she has indeed had ascites for years, it would be a good idea to try and figure out why she is having ascites, as that isn't normal for a healthy cat. It is never a bad idea to get a second opinion on complicated cases, and if you haven't gotten a diagnosis or plan for her to deal with her ascites, it would be good to have her examined by a veterinarian that will help you find out why this is happening. I hope that she does well.
Add a comment to Olive's experience
Was this experience helpful?
Meisha
Greek Aegean
12 Years
0 found helpful
Has Symptoms
Appetite loss, intermittent vomiting
Hello! My 12 year old cat recently had a problem eating. He would be interested in food but unable to keep it down. This has been happening for about a month. He lost half his body weight going from 14 pounds to 8 pounds! He has a history of mast cell disease and diabetes (though recently he regulated himself) He had an xray done today and it showed a growth in his abdomen and fluid buildup around his heart and lungs. The vet suggested I put him down or see a specialist to receive furthur diagnosis. I asked if she could give him a fluid shot to help him get some energy and she agreed and gave me some urgent care cat food to feed him in a dropper/syringe. But we came home and he has eaten on his own without the syringe and is drinking water and peeing a lot. My question is, is this positive? Can the fluid buildup he has around his organs be eliminated through his urine? I know that CHF and things like it in humans is treated that way so could kitty be trying to help his own body get rid of the fluid? Also he has eaten more today than he has all week...so is this also a positive sign? In light of the growth would abdominocentesis be advisable from a specialist to make him more comfortable while we assess his treatment and surgical options?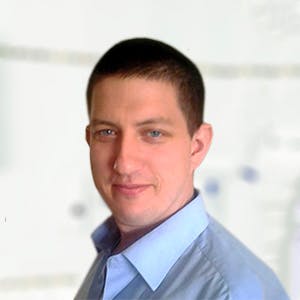 3320
Recommendations
A diuretic will only do so much to remove fluid from the abdomen and is a short term solution in animals with the effects tapering in efficacy over time; the mass will continue to cause problems unless it is removed or treated directly. The increased appetite may be just down to a change of food and we need to see a consistent appetite change before we can chalk it up to a positive change. Abdominocentesis is generally performed to remove fluid from the abdomen so that it may provide relief to a patient and for it to be examined for cells and other anomalies which may assist in a diagnosis; remember fluid may return quickly after abdominocentesis regardless of diuretic therapy. Regards Dr Callum Turner DVM
Add a comment to Meisha's experience
Was this experience helpful?
Somalezul
European Shorthair
1 Year
4 found helpful
My male cat has dysplasia of tricuspid valve and has ascite. He is 1 year old and weights about 9 pounds. He takes 1 ml of injectable Lasix every 8 hours but he still doesn't eliminate all the liquid he drinks. His veterinarian suggested puncture and I am desperate because the cat can't take it any more. Please tell me what other DIURETIC - MORE EFFICIENT - I could at least try ?
I know he is not going to recover. I know he is going to die. But maybe if I can keep him around for just a little while without make him suffer too much.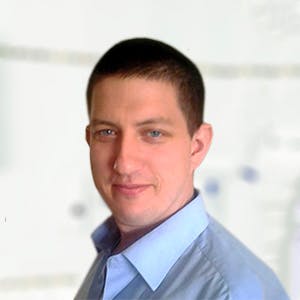 3320
Recommendations
Prognosis for tricuspid valve dysplasia is poor and there is only medical management and abdominocentesis for treatment; furosemide and ACE inhibitors are normally prescribed with the furosemide possibly being used in combination with another diuretic (like spironolactone) which has a different mechanism of action than furosemide but would need to be discussed with your Veterinarian as they need to determine if the treatment is appropriate for Somalezul. Regards Dr Callum Turner DVM https://wagwalking.com/cat/condition/tricuspid-valve-dysplasia
My female is 16 has hyperthytoidism & has fluid in stomach too. Vet drained 640 ml. Did abdominal ultrasound & biopsy on stomach fluid & spleen fluid. All inconclusive!vet recommends putting her down as quality of life us unknown. I am distraught. Any thoughts
Hi, yes my vet says the same. Its most likely heart failure caused by the thyroid issue. Have the cat started on a duretic pill and then have fluid drained when it gets exsessivly bloated
Add a comment to Somalezul's experience
Was this experience helpful?