What is Intestinal Cancer?
Intestinal cancer is a term used to describe abnormal cell growth or tumors occurring in the gastrointestinal system. This growth can be benign or malignant. Malignant growths are considered cancerous and can cause severe issues, potentially spreading to other systems or vital organs. Benign tumors can still cause issues in the intestinal tract, including blockage, and may require removal. Intestinal cancer in cats and other companion animals is most common in the small intestine but can affect the duodenum, stomach, large intestine, colon, or rectum. Without early detection and proper treatment, the prognosis for a cat with intestinal cancer is poor, and the condition can be fatal. If symptoms are observed, seek medical attention immediately.
Symptoms of Intestinal Cancer in Cats
The symptoms of intestinal cancer in cats are very similar to other gastrointestinal issues. This can make diagnosis difficult. The most common symptoms are vomiting and abnormal stool, but viruses, parasites, bacterial infections, and exposure to toxins can cause these symptoms as well. As tumors grow or the cancer spreads, symptoms become more evident. Tumor growth that results in a rupture of the intestinal wall can cause internal bleeding, which can be seen in the animal's vomit or stool.
Symptoms Include:
Vomiting
Lack of appetite
Weight loss
Abdominal pain
Diarrhea
Blood in vomit
Dark or black colored feces
Blood in feces
Constipation
Trouble defecating
Gas
Abnormal stomach sounds
Fever
Abdominal mass or swelling
Lethargy
Pale gums and mucous membranes
Anemia
Dehydration
Internal bleeding
Death
Types
Several types of cancer can affect the gastrointestinal tract. The most common intestinal cancer found in cats is lymphoma. It is also possible for cancers found in any part of the body to spread, including to the intestines. Some of the more common types of intestinal cancer than occur in cats and other companion animals include:
Adenocarcinoma
Carcinoid cancers
Gastrointestinal stromal tumors
Hemangiosarcoma
Leiomyosarcoma
Lymphoma
Mast cell tumors
Plasma cell tumors
Causes of Intestinal Cancer in Cats
Tumors are caused by abnormal cell growth. The body naturally produces new cells in the gastrointestinal system, but when these cells mutate and refuse to stop production, it results in cancer. The exact cause of intestinal cancer in cats is not known. Studies suggest that environmental factors could be a possible cause, but no definitive information is available. Risk factors for intestinal cancer in cats include age, infection with feline immunodeficiency virus, and infection with feline leukemia virus. Males are slightly more likely to develop intestinal cancer as are some breeds, like Siamese.
Diagnosis of Intestinal Cancer in Cats
The similarity of intestinal cancer symptoms with those of other conditions can make diagnosis difficult. Your veterinarian will rely on a differential diagnosis, which is a process that involves ruling out conditions until the issue can be identified. Be prepared to discuss your cat's complete medical history, the symptoms you have observed, and the timeframes associated with those symptoms. A physical examination will allow veterinary staff to look for observable clues that might help rule out or identify the underlying cause of their condition. If your pet has intestinal cancer, an abdominal mass may be identified during the physical examination. An identified mass can suggest inflammation, cancer, or parasitic infection. Veterinary staff will also draw blood and complete a full blood panel. This can help identify infections, elevated white blood cell counts, and may rule out some conditions.
If cancer or other conditions are suspected, x-rays or other imaging techniques will be used to determine which organs are affected and look for signs of tumors or other issues. Intestinal cancer is usually observable on an x-ray or ultrasound. Imaging methods can also aid in biopsy procedures, determine the extent of the cancer, and monitor its spread. If a tumor is observed, a tissue biopsy will help veterinary staff determine if the condition is benign or malignant. In harder to reach tumors, your veterinarian may need to aspirate or remove cells from the mass with a large needle. Analysis of the biopsied material will provide your veterinarian with the information they need to properly diagnose your pet.
Treatment of Intestinal Cancer in Cats
The treatment method used when intestinal cancer is diagnosed will vary depending on the cancer's location, severity, and staging. In some cases, treatment may not be possible, especially if cancer has spread to other systems in the body or is affecting one or more major organs. If treatment is a viable option, the methods used will target removal or reduction of the tumor. These treatments may be used in conjunction with methods designed to treat symptoms. Common treatments for intestinal cancer include:
Surgical Removal
The most effective method of treatment involves surgically removing the tumor or tumors and repairing the damage it may have caused in the gastrointestinal tract. Although surgery can be a risky treatment option, it is the best method to remove the cancerous cells. Surgical intervention will require hospitalization. Your pet will be placed under anesthesia for the procedure and will be carefully monitored by veterinary staff.
Chemotherapy
If surgery is not an option, chemotherapy treatments may be used to shrink the size of the tumor. This treatment method has had some success in cats and other companion animals. In some cases, chemotherapy may be used in conjunction with surgery. This generally occurs when it is difficult to remove all of the cancerous cells using surgical methods. Chemotherapy can weaken the immune system and have a negative impact on your pet's overall health, making the treatment somewhat risky.
NSAID Pain Relievers
Nonsteroidal anti-inflammatory (NSAID) drugs may be prescribed to reduce fever, pain, and inflammation. In some cases, NSAIDs have been shown to aid in shrinking tumors as well. This treatment is fairly low risk, but proper dosing for the animal's size is needed to reduce the risk of side effects.
Antibiotics
In cases which a tumor or cancerous growth has ruptured the intestinal wall or is causing tissue death, antibiotics may be prescribed. This type of medication is used to fight and prevent bacterial infections. This treatment method has a low risk of side effects, but will not directly target the cancer. It is only prescribed if infection is a concern.
Antihistamines
Some tumors, like mast cell tumors, can release histamine in the body and cause a severe allergic reaction. Antihistamine drugs can help prevent the physical reaction and reduce discomfort associated with histamine release. This low-risk treatment does not target cancerous cells and is only used to treat symptoms.
Intravenous (IV) Fluids
To combat dehydration and lethargy, fluid therapy may be recommended. This symptomatic treatment is generally provided inpatient and for a shorter period of time. IV fluids are commonly used for many procedures, including surgery. There is a very low risk associated with using fluid therapy.
Recovery of Intestinal Cancer in Cats
The prognosis for a cat with intestinal cancer can vary from poor to excellent. This depends on the location, severity, and stage of the cancer. In cases which all cancerous cells can be surgically removed, there is generally a better chance of recovery. If your cat is able to return to your home, ensure it receives a healthy diet. Proper nutrition may aid in healing. A special diet may also be needed while the cat recovers from intestinal surgery. Generally, soft foods are recommended. Follow all of your veterinarian's instructions, including proper dosing of medication and returning for any recommended follow-up visits.
Intestinal Cancer Questions and Advice from Veterinary Professionals
Scout
Tortoiseshell
6 Years
0 found helpful
Has Symptoms
mildly enlarged lymphnodes
mildly thickened gallbladder wall
mildly thickened intestinal walls
My 6 year old cat is currently hospitalized after she became lethargic and seemed to be eating less than usual. The vet noticed her abdomen was tender so they ordered an ultrasound and blood tests. The tests came back normal but the ultrasound showed a few things: slightly enlarged lymph nodes, a slightly enlarged spleen, thickened intestinal walls, thickened gallbladder wall, and a small circular mass (.5 cm x .84 cm) at the opening of her small intestine (where it meets the gallbladder). Due to the positioning of the mass, they're unable to get a sample. Their plan of action is to keep her on pain meds for the next 2 weeks and then I'll bring her for a follow-up ultrasound to see if the mass has shrunk or grown. From what I understand, the vet thinks it can be a mass caused by inflammation and may go away on its own. She thinks the mass is causing all the other inflammation in her abdomen.

My question is what kind of mass appears on an ultrasound other than a tumor? I've only ever heard of a "mass" in reference to a cyst or tumor. But I'm not sure how a mass that shows up on an ultrasound can just go away on its own?

Is it possible the mass is a result of chronic inflammation? Or is the mass most likely causing the inflammation in her other organs?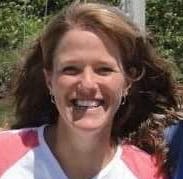 468
Recommendations
Thank you for your email. A mass is just a description for an abnormal growth, and can include inflammation, abscesses, benign tumors, malignant tumors, among other things. Chronic granulomatous inflammation might appear as a 'mass', yes, and it may respond to the therapy your veterinarian has prescribed. The current plan for Scout seems quite reasonable. If things don't look better at the recheck ultrasound, then you have to consider that the mass is the cause of the problem, and take the next step, which might be an exploratory, but your veterinarian will know more, as they can see her and her lab results. I hope that things resolve quickly for Scout and she does well.
Add a comment to Scout's experience
Was this experience helpful?
Elton
DOMESTIC
15 Years
0 found helpful
Hi. I have a domestic long hair cat, 15 and a half years old. Has started vomiting more than he ever used to. I have had a vet palpate abdomen. No mass detected. Also had blood work done and on paper he looks super healthy. He has not thus far lost weight. He has a good appetite, but is very finicky. Good energy level. However, I am worried about lymphoma or some other cancer. Question: is an ultrasound the best diagnostic method for him? I want to find out why he is vomiting. I have had a cat with intestinal cancer long ago, but my current cat does not exhibit those symptoms -- just throwing up.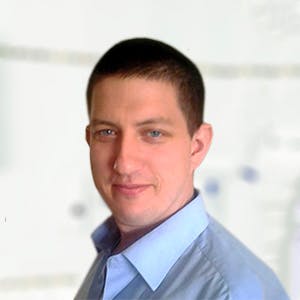 1955
Recommendations
Vomiting may be caused by a variety of conditions which may include some cancers; infections, parasites, hairballs, foreign objects, other obstructions, liver disease, kidney disease, food sensitivity, poisoning, tumours among other conditions may cause vomiting. Ultrasound would be a useful tool to have a look for any anomalies in an older cat but if your Veterinarian cannot feel anything it may be inconclusive; in a cat Elton's age I would check liver and kidney function as well as watching out for other symptoms. Regards Dr Callum Turner DVM
Add a comment to Elton's experience
Was this experience helpful?
Athena
Bengal
12 Years
1 found helpful
My cat Athena has been losing weight fairly rapidly, not eating, grinding noise when eating, staring at water fountain, and somewhat lethargic. She is 12 and a bengal. Since adopting her she has always weighed between 8 to 11lbs. About a year and a half ago we noticed her losing a lot of weight, vomiting, sometimes not eating and drinking well. We gott her checked out and they treated her for IBD with cabalamim and a new prescription food. She's had Urinary Tract issues since I adopted her in 09. She seemed to get better for awhile, but started going downhill again around Feb/March. She was still about 8lb then, but I noticed the significant change about 2 months ago. Took her in and she was 6.3lbs. Blood work came back fine again. Since then she has lost more weight, not eating much, horrible grinding sound while eating, and not drinking much water (not very much vomiting anymore) so I took her in today.

Her blood work came back ok but the vets have noticed a mass in her stomach/intestinal area and will be doing an Ultrasound to investigate further. Her kidneys seem slightly small, but the vet wasn't concerned about early onset of renal failure since she's already having so many issues. If the blood work came back ok does that mean for sure their isn't cancer, or could it just not be effecting her CBC count? I'm very worried about her and do not want her to starve bThank you!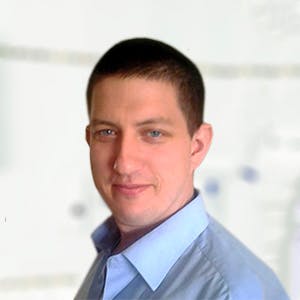 1955
Recommendations
Blood work can come back fine with many types of cancers, an ultrasound will help to determine the extent of the mass in the abdomen and should give an indication regarding operability; during the ultrasound your Veterinarian will also check Athena's kidneys to see if there is anything to be concerned with their size. After the ultrasound, your Veterinarian will decide whether or not to perform surgery to remove the mass; surgery may not be curative but should allow Athena to eat (depending on various factors). Regards Dr Callum Turner DVM
Add a comment to Athena's experience
Was this experience helpful?
Munki
Domestic shorthair
14 Years
1 found helpful
My 14 year old female domestic shorthair Munki was diagnosed with an adrenal tumour and gastrointestinal obstruction, originally thought to be an impacted cecum.

Munki started to become unwell in August when she occasionally would vomit after eating, what we first thought was just from her gorging on food. Throughout November she started to rapidly lose weight and occasionally vomit again. We booked her in for an exam which showed she had lost a quarter of her body weight and a deterioration in muscle tone. Her blood work was tested for feline HIV, feline leukaemia and thyroid issues which came back negative. We them booked her in for an ultrasound which happened 11 December. It was then that the the tumour was discovered and what appeared to be spreading.

The outlook and recommendation was grim and not favourable but we decided to push on and have her reviewed at an animal hospital by means of CT and biopsy. On 13 December the ct was able to confirm the adrenal tumour but did not show spreading, and the impacted cecum. The following day she underwent surgery where they successfully removed the tumour and affected area of the bowel. Lab testing of the tumour showed it was benign but that the mass in the bowel was adenocarcinoma. Tests of the mass showed the area where they had cut into to remove the mass was healthy tissue.

I discussed with her surgeon what our options were for the future in terms of being proactive rather than reactive after the surgeon explained the possibility of it spreading elsewhere in the body. Her opinion was that it was probably best to "wait and see" rather than regular ultrasound or CT. By no means am I an expert and I can almost be satisfied with that answer but I suppose I'm just looking for another opinion. Internet searches suggest chemotherapy may be of some benefit? Obviously I want to limit the amount of stress and strain put on her and if that were to adversely affect her with little to no result I wouldn't pursue it. I'm really just wanting to give her the best possible outcome but have her as comfortable and happy as I can make her.

Any advice or knowledge/information is appreciated!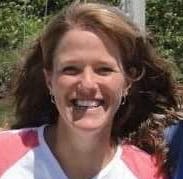 468
Recommendations
Thank you for contacting us today about Munki. I am sorry that that is happening to her. Sadly, adenocarcinoma of the bowel is quite an aggressive cancer, and one that doesn't respond well to chemotherapy. You could attempt it, yes, but the stress on her body may be more than the benefits would be worth, in this situation. You can ask your veterinarian their opinion as well, of course, but I do not think that this situation would end well for Munki with aggressive therapy. I am sorry for you, and for her.
Add a comment to Munki's experience
Was this experience helpful?
Lucca
Maine Coon
14
0 found helpful
Has Symptoms
Loss of Balance. Loss of energy. W
Loss of Balance. Loss of energy
My 14 year old Maine Coon has been diagnosed with lymphoma. The vet recommended after 4 mos if treatment since the mass was still spreading we stop chemo as well as steroids since it made him diabetic. It's been 3 months now since his last treatment and while he cries a lot more especially at night, he isn't vomiting, doesn't have diarrhea and eats and drinks large amounts of food. All the while he's not grooming like he used to, is more lethargic and a bit spacey. I also hear gurgling sounds coming from his tummy. I guess my question is, is this unusual for him to be doing this well? He's stil wants to be close to me. I've also noticed blood though where he sleeps and kneads which is odd since neither I nor the vet could find anything on him?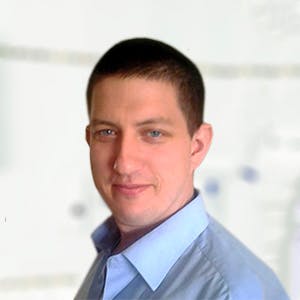 1955
Recommendations
In a case like this I would take each days as it comes, the gurgling isn't unusual and the lethargy is to be expected; the vomiting and diarrhoea may have been a side effect of the chemotherapy. Just monitor him and make sure he is doing his business, eating and drinking. Regular checkups with your Veterinarian is also recommended. Regards Dr Callum Turner DVM
Add a comment to Lucca's experience
Was this experience helpful?
Cleopatra
Tortoiseshell
9 Years
0 found helpful
Hi. For about the past month my tortoiseshell cat Cleo was vomiting, not eating and rapidly losing weight. After a week we took her to the vet, and we were told she was fine, and that she would resume normal eating soon. However, this only seemed to get worse as she refused to eat at all and so we took her back. It was then, only 3 days ago, that the vet did a full body scan and diagnosed her with intestinal cancer. Since the tumour is so large there is no possible surgery/cure, and the vet estimates she only has a few weeks left. My family wish to put her down to end her suffering, but I feel too soon. How much pain would a cat with severe intestinal cancer be feeling, and would it be best for her sake to put her down now?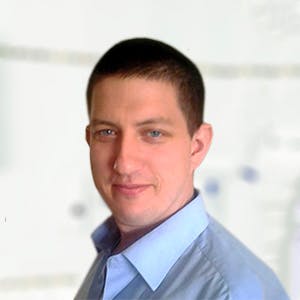 1955
Recommendations
Large intestinal tumours can be painful, especially if they cause intestinal obstruction or are locally invasive to other organs; I cannot recommend you euthanise Cleopatra since I haven't examined her but think about if delaying this you're doing it out of Cleopatra's best interest or your own. Regards Dr Callum Turner DVM
I had a cat with this situation and she was in PAIN. As soon as they diagnosed her abdominal tumor, I had her put to sleep then and there. While it is hard to say goodbye, no animal should suffer any longer than necessary. You must let go. I felt so guilty as the first vet misdiagnosed my poor cat. Hope this helps.
Add a comment to Cleopatra's experience
Was this experience helpful?
Odie
DSH
12 Years
1 found helpful
I have a 12 yr old cat with a 3cm tumor on the small intestine. The Dr. did an ultrasound and sees that it has high vascular structure. She suspects it as a cancer and not we are unsure if sx would be the route to take. He is eating fine, drinking and using the litter box.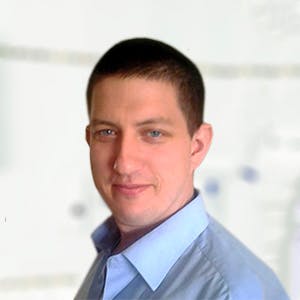 1955
Recommendations
Surgery is normally the treatment of choice for intestinal tumours, but depending on a cat's age and general health surgery may be too risky; if Odie's blood work is OK the tumour may be removed by enterectomy, but adhesions and other complications may make removal difficult. Chemotherapy is an option but this would need to be discussed with your Veterinarian about Odie's specific case. Regards Dr Callum Turner DVM
Add a comment to Odie's experience
Was this experience helpful?
Thomas
Short haired male ??
11 Years
0 found helpful
My cat Thomas was diagnosed with end stage intestinal cancer, what could be the estimated time he has to live? He is currently taking pain med, he is dinking water and eating a little, he moves around normal, but his energy is low. I can say he has ups and downs, I don't want him to suffer.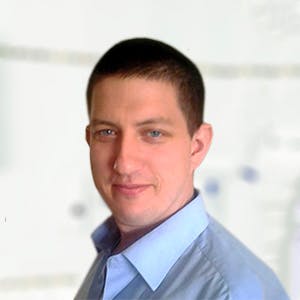 1955
Recommendations
I am not a fan of giving defined numbers for life expectancy for terminal cases, especially without an examination and full review of case; there are many variables involved, but generally you would be looking at weeks to months. Your Veterinarian would be able to advise you better given Thomas' current condition. Regards Dr Callum Turner DVM
Add a comment to Thomas's experience
Was this experience helpful?
Bandit
American Shorthair
14 Years
0 found helpful
Bandit was diagnosed 5 weeks ago. He's getting thinner, sleeping in weird places (although often in public, like kitchen counter). We can't decide if it's time yet or if he's just progressing as expected.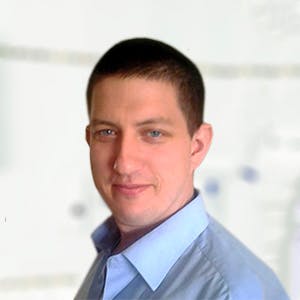 1955
Recommendations
Deciding on whether it is time is a decision that you need to make, you know Bandit better than anyone. Whilst his behaviour may seem strange, is he in pain or discomfort? What is his quality of life? There are many question you can ask yourself, but you will know when it is the time. Regards Dr Callum Turner DVM
Add a comment to Bandit's experience
Was this experience helpful?
Chelsea
Cat
8 Years
The vat has just discovered a mass in my cat's abdomen. She's booked in for tests - blood work, x-rays and a biopsy - on Monday (three days from now), but has warned us that it's highly likely to be cancer. She's 8 and a former rescue cat and has had a mammary lump removed (2015) but her blood work in September 2016 was completely clear. She has lost weight but she is showing no other changes - her appetite is broadly similar, her behaviour is the same and there's no vomiting other than the occasional hairball. Obviously we won't know how bad things are until we get the tests back, but, if it is cancerous, the vet has advised that we could think about surgery and chemotherapy. I appreciate that every case is different, but what are the broad prognoses of going down this route. Even though I can't bear to lose her, I don't want her to suffer.