What is Intestinal Cancer?
Intestinal cancer is a term used to describe abnormal cell growth or tumors occurring in the gastrointestinal system. This growth can be benign or malignant. Malignant growths are considered cancerous and can cause severe issues, potentially spreading to other systems or vital organs. Benign tumors can still cause issues in the intestinal tract, including blockage, and may require removal. Intestinal cancer in cats and other companion animals is most common in the small intestine but can affect the duodenum, stomach, large intestine, colon, or rectum. Without early detection and proper treatment, the prognosis for a cat with intestinal cancer is poor, and the condition can be fatal. If symptoms are observed, seek medical attention immediately.
Symptoms of Intestinal Cancer in Cats
The symptoms of intestinal cancer in cats are very similar to other gastrointestinal issues. This can make diagnosis difficult. The most common symptoms are vomiting and abnormal stool, but viruses, parasites, bacterial infections, and exposure to toxins can cause these symptoms as well. As tumors grow or the cancer spreads, symptoms become more evident. Tumor growth that results in a rupture of the intestinal wall can cause internal bleeding, which can be seen in the animal's vomit or stool.
Symptoms Include:
Vomiting
Lack of appetite
Weight loss
Abdominal pain
Diarrhea
Blood in vomit
Dark or black colored feces
Blood in feces
Constipation
Trouble defecating
Gas
Abnormal stomach sounds
Fever
Abdominal mass or swelling
Lethargy
Pale gums and mucous membranes
Anemia
Dehydration
Internal bleeding
Death
Types
Several types of cancer can affect the gastrointestinal tract. The most common intestinal cancer found in cats is lymphoma. It is also possible for cancers found in any part of the body to spread, including to the intestines. Some of the more common types of intestinal cancer than occur in cats and other companion animals include:
Adenocarcinoma
Carcinoid cancers
Gastrointestinal stromal tumors
Hemangiosarcoma
Leiomyosarcoma
Lymphoma
Mast cell tumors
Plasma cell tumors
Causes of Intestinal Cancer in Cats
Tumors are caused by abnormal cell growth. The body naturally produces new cells in the gastrointestinal system, but when these cells mutate and refuse to stop production, it results in cancer. The exact cause of intestinal cancer in cats is not known. Studies suggest that environmental factors could be a possible cause, but no definitive information is available. Risk factors for intestinal cancer in cats include age, infection with feline immunodeficiency virus, and infection with feline leukemia virus. Males are slightly more likely to develop intestinal cancer as are some breeds, like Siamese.
Diagnosis of Intestinal Cancer in Cats
The similarity of intestinal cancer symptoms with those of other conditions can make diagnosis difficult. Your veterinarian will rely on a differential diagnosis, which is a process that involves ruling out conditions until the issue can be identified. Be prepared to discuss your cat's complete medical history, the symptoms you have observed, and the timeframes associated with those symptoms. A physical examination will allow veterinary staff to look for observable clues that might help rule out or identify the underlying cause of their condition. If your pet has intestinal cancer, an abdominal mass may be identified during the physical examination. An identified mass can suggest inflammation, cancer, or parasitic infection. Veterinary staff will also draw blood and complete a full blood panel. This can help identify infections, elevated white blood cell counts, and may rule out some conditions.
If cancer or other conditions are suspected, x-rays or other imaging techniques will be used to determine which organs are affected and look for signs of tumors or other issues. Intestinal cancer is usually observable on an x-ray or ultrasound. Imaging methods can also aid in biopsy procedures, determine the extent of the cancer, and monitor its spread. If a tumor is observed, a tissue biopsy will help veterinary staff determine if the condition is benign or malignant. In harder to reach tumors, your veterinarian may need to aspirate or remove cells from the mass with a large needle. Analysis of the biopsied material will provide your veterinarian with the information they need to properly diagnose your pet.
Treatment of Intestinal Cancer in Cats
The treatment method used when intestinal cancer is diagnosed will vary depending on the cancer's location, severity, and staging. In some cases, treatment may not be possible, especially if cancer has spread to other systems in the body or is affecting one or more major organs. If treatment is a viable option, the methods used will target removal or reduction of the tumor. These treatments may be used in conjunction with methods designed to treat symptoms. Common treatments for intestinal cancer include:
Surgical Removal
The most effective method of treatment involves surgically removing the tumor or tumors and repairing the damage it may have caused in the gastrointestinal tract. Although surgery can be a risky treatment option, it is the best method to remove the cancerous cells. Surgical intervention will require hospitalization. Your pet will be placed under anesthesia for the procedure and will be carefully monitored by veterinary staff.
Chemotherapy
If surgery is not an option, chemotherapy treatments may be used to shrink the size of the tumor. This treatment method has had some success in cats and other companion animals. In some cases, chemotherapy may be used in conjunction with surgery. This generally occurs when it is difficult to remove all of the cancerous cells using surgical methods. Chemotherapy can weaken the immune system and have a negative impact on your pet's overall health, making the treatment somewhat risky.
NSAID Pain Relievers
Nonsteroidal anti-inflammatory (NSAID) drugs may be prescribed to reduce fever, pain, and inflammation. In some cases, NSAIDs have been shown to aid in shrinking tumors as well. This treatment is fairly low risk, but proper dosing for the animal's size is needed to reduce the risk of side effects.
Antibiotics
In cases which a tumor or cancerous growth has ruptured the intestinal wall or is causing tissue death, antibiotics may be prescribed. This type of medication is used to fight and prevent bacterial infections. This treatment method has a low risk of side effects, but will not directly target the cancer. It is only prescribed if infection is a concern.
Antihistamines
Some tumors, like mast cell tumors, can release histamine in the body and cause a severe allergic reaction. Antihistamine drugs can help prevent the physical reaction and reduce discomfort associated with histamine release. This low-risk treatment does not target cancerous cells and is only used to treat symptoms.
Intravenous (IV) Fluids
To combat dehydration and lethargy, fluid therapy may be recommended. This symptomatic treatment is generally provided inpatient and for a shorter period of time. IV fluids are commonly used for many procedures, including surgery. There is a very low risk associated with using fluid therapy.
Recovery of Intestinal Cancer in Cats
The prognosis for a cat with intestinal cancer can vary from poor to excellent. This depends on the location, severity, and stage of the cancer. In cases which all cancerous cells can be surgically removed, there is generally a better chance of recovery. If your cat is able to return to your home, ensure it receives a healthy diet. Proper nutrition may aid in healing. A special diet may also be needed while the cat recovers from intestinal surgery. Generally, soft foods are recommended. Follow all of your veterinarian's instructions, including proper dosing of medication and returning for any recommended follow-up visits.
Intestinal Cancer Questions and Advice from Veterinary Professionals
Tommy
angora
5 Years
0 found helpful
Has Symptoms
Weight Loss Severe Vomiting Pain
Weight Loss Severe Vomiting
Medication Used
Prednisone, Anti-Nausea Medication
My cat Tommy, a beautiful 5 year old, solid white Angora mix was abandoned as a kitten. I rescued him at 6 weeks old. He had Giardia from drinking contaminated water, which was treated and cured but the vet told me at his Tommy's first visit that he also had a very noticeable heart murmur but that has never caused any serious problems, however it is a concern when any surgery is being considered. He had lost 2 lbs at his last well visit, he was 18 lbs and was now 16 lbs. He's a very big cat so at 18 lbs he was considered to be a healthy weight. I noticed that his appetite hadn't changed but he was still losing weight and he was scheduled for a visit this week, but I ended up having to take him earlier. Tuesday evening he ate normally be several hours later he began vomiting severely and was noticeably in pain and his abdomen was very tender and sensitive to touch with no pressure applied. This went on for the duration of the night into Wednesday morning. As soon as the vet's office opened I had Tommy there waiting. He was taken in and examined and at first it was thought he may have eaten string or another foreign object but upon weighing him he had lost down to 14 lbs, which was very concerning. I left him there for some tests, blood work and e-rays etc. The blood work show a high red count but a normal white count but some other things in it showed inflammation and dehydration. The e-ray suggested that there was a possible foreign in his small intestine so I consented to emergency surgery. Late Wednesday after the surgery the doctor called me and told me that he didn't find and foreign objects but I wish that was what he found.The lower section of his small intestine had section that was thinner than normal, however this wasn't the main concern. The upper part of the small intestine had a large section that was much thicker than normal and was discolored and one of his lymph nodes was very enlarged. A biopsy was done on the section that is thick and discolored and I expect to get the result Saturday or Monday and I am hoping and praying that it's negative for cancerous tissue. The vet did tell me that is could be somethings other than cancer. Tommy has not eaten since the surgery and I could be picking him up Saturday morning but my concern is will he eat and more importantly will he be able to keep it down. He is currently being given prednisone and nausea medication but he just won't eat. If the worst should be the case I have mixed feelings about how I should proceed with treatment. I just lost my 16 year old Chihuahua to oral cancer this year in May and I saw how chemotherapy affected her and I'm really scared for Tommy. I know he is much younger than my dog was when she died for a very aggressive form of oral cancer but its still a difficult decision. I think surgery to remove the diseased section of intestine and medication would be the best course of treatment depending on how progressed it is if it is cancer, but as I said I'm hoping its something besides the worst case scenario. I'm just trying to make the decision that would be best for Tommy.
Add a comment to Tommy's experience
Was this experience helpful?
Abby
Ragdoll
14 Years
0 found helpful
Has Symptoms
Sometime slight blood in stool
The vet has just discovered a mass / tumor in my male cat's abdomen today about 4cm to 5cm. Our cat was a street rescue about 6 years ago and the vet guessed he was about 7 years old at the time making him around the 12 to 14 year old range. Out cat has a history of IBS and was being treated with low dosage of prednisone over 2 years which resulted with our cat become diabetic. We slowly stopped the prednisone and begin using insulin and a wet food diet for a few months before he went into remission and no longer needed insulin. In the past we have had a number of blood tests and a ultrasound performed only to be told they didn't have an answer. The vet gave us pain medicine and told us to us it if we think he is pain and gave us a 2 to 4 month time frame!! The major issue is his weight. 2 years ago he was 8.2pds and today he is just over 7pds for large framed cat ( Ragdoll mix Pt Seal ). Since he is older we think having surgery or Chemo might be to much for him and looking at another suggestion that might help or slow the tumor.
Add a comment to Abby's experience
Was this experience helpful?
Max
domestic short hair
13 Years
2 found helpful
Has Symptoms
Not eating,extremely lethargic weak
Max suddenly stopped eating 2 weeks ago, took him to vet 3 times, blood work and x-Ray are all normal. He had diarrhea and vomiting initially, stopped after taking metronidazole 50mg. But he is extremely weak now that can barely walk. Lost 2 pounds. I try some syringe feeding but obviously not enough. Currently taking prednisolone 5mg and appetite enducer. No obvious improvement. Doctor recommended ultrasound but we feel he is just tooo weak to go through that. What possibly is he suffering and is there anything we can do to save him? I feel so stressed and sad 😭
My partner and I just lost our second cat. He was 13 years old, the last two weeks his appetite really started waning, then about a week ago he was getting really dirty on his backside, we were washing and showering him for a few days. We thought he'd just eaten soomething he shouldn't because he seemed 'ok.' And only a few weeks earlier he'd had a special senior health appointment and they said he was in top form (we thought he had years left in him).

We took him to the vets, and on the first appointment in the last week, they said he had a full stomach, that he was blocked up with feaces, so they gave us some parrafin and laxative. We put him in an observation cage (a big one) gave him a nice comfy bed and covered the floor in puppy pads as well as having a litter box. After a day of treatment he managed to go, started eating a bit more. We again thought he is going to be okay.

That appointment was on the 23rd December, we nursed him over Christmas day, made a fuss of him, but my partner was concerned although he'd produced solids thought he hadn't passed water (he actually had, it had seeped through the litter), so we called the vet again on the 27th (which was also a penned in follow up date), based on the fact that he hadn't seemed to urinate they got us in straight away and this time to do an xray. About an hour later they phoned to say they had found a massive cancerous lump in his colon, that he was still under from the xray and informed us there would be nothing we could do for him. We agreed it was kinder, to not let him wake up. The best we had to say good bye was to see his little body about an hour later.

If you have pets, we all know the chances are we'll have to go through this experience, but it breaks our heart that we had no idea. The vet said this lump could have developed very quickly, hard to spot, hard to diagnose. On the 23rd when we first took him there - they asked us if we wanted to leave him overnight for an xray then. We decided not to because we wanted to try out the parrafin and laxative first, and he didn't seem to be in pain as such, just legathargic. It's a bit selfish perhaps, but I'm glad we got a few more days with him over Christmas, because the xray would have resulted in the same outcome. He might have had a few more days to perhaps 3 months, but every day was going to get worse and worse and already I would guage any more days not eating and toileting properly as a substantive loss of quality in life. We will really miss the little fella.
I have a 15 year old cat. About two years ago, she literally started leaking diarrhea. I had to cover everything until I could get her into the vet. I woke up in the morning and there was diarrhea spots all over the cover I had on my bed. Mega colon was the first suspicion. She was put on a low dose of prednisone & Cisapride, which helped tremendously. But she really started to decline this last December. We did an ultrasound, I was with her the whole time. A mass in her colon was confirmed. Metronidazole was added to her medications. Currently she's starting to have more bad days than good. She strains really hard to deficate, and many times she is unsuccessful. When she does, it's black diarrhea. Sometimes she doesn't make it to her litter pan. I can also tell that she's having pain occasionally. She's becoming more frail. But then she has a good day when she wants to eat a lot, play, and gets very sassy. I'm not sure how much time I have left with her. I tell her every night when we're cuddling under the covers how much I love her and how happy she's made me. I'm starting to get a plan together for the end...who will come to the house to see her off, as I do not want her last minutes in a veterinarians office. I might have 3, 6, 9 or more months with her, but I want to have a plan set.
Ultrasound is very gentle, like someone gently touching you with a Bingo dauber.
Btw, he does drink water. Just has absolutely no appetite. And he seems can't get comfortable.
Add a comment to Max's experience
Was this experience helpful?
Alvin
Maine Coon
7 Years
0 found helpful
Alvin is at least 7 years old, Maine Coon. He has never been playful, doesn't really like to be petted much so it took us a while to notice he had lost a lot of weight(especially with him being so fluffy). Took him to the vet and he has a baseball sized intestinal tumor. The vet took a biopsy, it was malignant and infected. He received a shot of antibiotics and was put on a steroid regimen. The vet said that surgery was very risky and that he would not likely survive. was told that we should just keep him comfortable and on steroids. He has never lost his appetite, in fact, he has always eaten a ton. The first night after antibiotics, he vomited. He's been defecating around the house though, not sure what is up with that.
Add a comment to Alvin's experience
Was this experience helpful?
Jinx
American Shorthair
4 Years
2 found helpful
My cat Jinx is a female and is 4 years old. Our family has already lost 3 cats to some form of cancer, Jinx will be our 4th. I was wondering if it is possible for her to recover on her own. I am not quite sure of her symptoms the only one I picked up on was bloody clear vomit. We took her into the vet and they told us she had intestinal cancer and prescribed us a steroid to give her once daily. They also said she would have a maximum of 3-4 more years to live. It has been about 9 months since she was diagnosed and 2-3 months ago we had to up her pill dosage to twice a day due to reappearing symptoms. My parents aren't willing to pay to get surgery or chemotherapy. I have been doing some research and it looks like those are the only two proven cures. I also found that intestinal cancer is more common in older males and she is a young female. I am not sure of the severity level of cancer she has. If you can help at all that would be great!
Read your comment about Jinx. How is he doing? You mentioned 2 cancer cures. What are they? My cat just got diagnosed with a stomach tumor but they dont know if its malignant or not.
Jinx mom - I hope she is doing ok. Im sitting at a vet now with my 3.5 year old female ragdoll waiting for an ultrasound. We are both super nervous. I will update you with any good info i find she has a blockage near her colon. Too young !!!!
Add a comment to Jinx's experience
Was this experience helpful?
Patrick
domestic short hair
13 Years
-1 found helpful
There has been no change in Patrick's behavior. Totally normal; lovely snuggler with a great appetite. Noticed recently that his stool has been loose more than it's been solid. Happy to report that there's no struggling or no increase in frequency. Just last week there I noticed some bright red blood in his stool. He then had a few normal stools but then last night loose stool with a little blood and some mucus. This was the first time I noticed mucus. I'm very concerned. I have an appointment with an internal specialist tomorrow for some testing. Aside from blood work, I'm thinking ultrasound to check for tumors or damage to intestines (IBD). How reliable is imaging in detection of tumors? And if my worst nightmare is true, and the diagnosis is cancer, when do the bowel symptoms start? Trying to gag how far advanced the cancer is when stool changes start occurring. Obviously I hoping to have caught this earlier rather than later.

He's an indoor house cat but I've performed an O&P exam to double check and nothing was found. I'm routinely feeling around for lumps or bumps - nothing. I'm praying it's just diet change or sensitive stomach. Especially since I'm seeing no other symptoms.
Hello Patrick,
with regards to the efficacy of Ultrasound, it will give the following:
1) definite answer if a mass exists
2) inconclusive report on:
a) size
b) exact location

if 1 above is confirmed then your options are
i) get a biopsy -- to determine the type of mass (Lymphoma or Adenocarcinoma) Lymphoma can be treated with chemo therapy while adenocarcinoma needs to be surgically removed.
ii) needle aspirate under ultrasound guidance (this will allow for determining the type of mass/cancer

with the above you and your vet will have a clear idea of what you are dealing with and can come up with a strategy to help and heal your pet.

Good Luck
Suresh
You don't show what the vet said
how is your cat now Patrick? My cat has been vomitting every day for two months now and my vet thinks IBD or cancer. I don't really have money for an ultrasound or biopsy (graduate student) so I am just wondering whats down the road for my poor kitty. His behavior is normal except for the vomitting every night.
Add a comment to Patrick's experience
Was this experience helpful?
Tiggs
domestic short hair
14 Years
-1 found helpful
My cat has been diagnosed with IBD several years back, the symptoms have gotten worse, he strains to use use the bathroom with lots of gas and spraying of feces, or it just comes out in a gooey thin line, both with blood mixed in. He will be laying next to me sleep and suddenly wake up and give a loud meow that almost sounds like him yelling. He is active, drinks plenty of water and has a very good appetite , but he keeps losing weight.
Add a comment to Tiggs's experience
Was this experience helpful?
Bugzie
dsh
10 Years
0 found helpful
My cat Bugz has had several ultrasounds, needle aspirates, blood work and stool and urine tests. They now want me to do a 3k scope to determine if it's cancer. They haven't found anything with the other tests. All he has is diarrhea. No vomiting or weight loss or blood or vomiting. He's been on prednislone, but it didn't do anything.

He's now on Royal Canin gastrointestinal fiber response. I see some improvement.

Should I do the scope? It seems like an ungodly amount for a exploratory procedure.

Thanks.
Add a comment to Bugzie's experience
Was this experience helpful?
Little Mouser
Domestic long hair
7 Years
0 found helpful
Little Mouser was the apartment complex TNR feral kitty that I took into my home about a year and a half ago, when I feared she would die overnight from frigid outside temperatures. She weighed only 5 lbs. As she adjusted to indoor life, I noticed that, while she ate well, she had more or less constant diarrhea and never gained more than 2 lbs. in spite of eating and drinking well. X-rays showed distended bowel loops but a normal cardiac, liver and kidney profile. The vet put her on prednisone and recommended a prescription diet. Mouser started to thrive and socialize with me - to the point where she was sleeping with me at night and being very interactive. The vet said she probably had kitty Crohn's disease. However, about 6 months ago, Mouser started to vomit as well. The vet put her on a course of flagyl, but Mouser had no remission or relief. About a month ago, her diarrhea became mixed with blood. She had a hard time getting comfortable in any position for long and started leaking stool all over everything. I covered my apartment in disposable puppy pads. Two weeks ago at night, she bit me savagely when I tried gently to move her on my bed. I landed in the hospital for 3 days with cellulitis from the bite. When I came home, Mouser was anxious, prowling and uttering cries as she attempted to use use the litter pan - when she made it to the litter pan - there were diarrhea and blood spots all over the floor. She started hiding and isolating and would no longer play with her favorite toy or use the scratching post. About a week ago, Mouser started passing more blood with her stool and became increasingly lethargic in spite of more medication. I made the decision to put her to sleep and she crossed the rainbow bridge yesterday afternoon. The vet said that, in the end, if she had Crohn's there would have been periods of remission with intermittent flareups. However, Mouser's steady decline indicated another diagnosis in the differential: diffuse abdominal lymphoma.
Add a comment to Little Mouser's experience
Was this experience helpful?
Jennie
Domestic shorthair
15 Years
1 found helpful
Has Symptoms
Straning and constipation
I have a 15 year old cat. About two years ago, she literally started leaking diarrhea. I had to cover everything until I could get her into the vet. I woke up in the morning and there was diarrhea spots all over the cover I had on my bed. Mega colon was the first suspicion. She was put on a low dose of prednisone & Cisapride, which helped tremendously. But she really started to decline this last December. We did an ultrasound, I was with her the whole time. A mass in her colon was confirmed. Metronidazole was added to her medications. Currently she's starting to have more bad days than good. She strains really hard to deficate, and many times she is unsuccessful. When she does, it's black diarrhea. Sometimes she doesn't make it to her litter pan. I can also tell that she's having pain occasionally. She's becoming more frail. But then she has a good day when she wants to eat a lot, play, and gets very sassy. I'm not sure how much time I have left with her. I tell her every night when we're cuddling under the covers how much I love her and how happy she's made me. I'm starting to get a plan together for the end...who will come to the house to see her off, as I do not want her last minutes in a veterinarians office. I might have 3, 6, 9 or more months with her, but I want to have a plan set.
Tiger Lily's condition worsened despite medications and the prognosis wasn't good as the mass location made it difficult for Vet's to reach and remove. My wife and I had to make the heart wrenching call to put her down to ease her pain. This morning around 10:25am she crossed over. She was the cynosure of our life for 15 years. Rest in Peace Tiger Lily.
Hello Jenny,
Our Bengal (Tiger Lily) is starting her 15th year and has been diagnosed with mass in her color as well. She struggles to defecate. Her mass is near the pelvis and rectum causing some concerns and possible complications for surgery. With our vet's recommendation she is put on Miralax (an over the counter drug) to soften the stool to pass through the constricted colon. She is also on Mirataz (a new appetite stimulant) that can be applied topically on the inside of the ear using glove. This is a new medicine that came out within the last couple weeks. You have to make sure your baby eats first. With the combination of medications she is slightly improved but I want the stool to be paste like than diarrhea. I am doing my best to give her prednisone as well which seems to have had good effect in her. I am contemplating surgery but the vet said they would want to remove the mass and 3~4cm of colon on either side of the mass and bring the two sides together and suture. She also has chronic kidney disease with high BUN and CREbut I reduced her protein intake. But given her mass and its location we may not have that option where they may have to just take what they can out of the colon and put her back together. They need love and love shall they get and a lot of it during this difficult time and things can turn around.

My other cat Smokey (boy 17 years now) was diagnosed with kidney disease in 2011 and was given 1 week to 30 days to live. The vet offered to put him down. I refused and after researching online found a product called Tripsy (now under new name Kidney Support Gold from www.petwellbeing.com). I ran it by my vet who didn't have any objection and I started administering that medicine to Smokey for two years morning and evening diligently. After two years we moved and I stopped administering this medication. Smokey is strong as a rock today and I give all the credit to concerned online pet owners who shared their good deeds to save their pets which also helped me save mine.

I am going to order another Kidney support bottle and try it on Tiger Lily.
Add a comment to Jennie's experience
Was this experience helpful?
Tommy
angora
5 Years
1 found helpful
Has Symptoms
Vomiting Weight loss Pain
I had been noticing that my 5 year old male angora was losing weight but it seemed gradual. This past Tuesday night he began vomiting severely 2 hours after eating and his abdomen was very tender and painful to touch. I took his to his regular vet first thing Wednesday morning, and he has lost 15% of his weight. After doing blood work which showed a high red count, normal white count but there were indicators of dehydration and inflammation. The vet's first impression was that my cat may have eaten a foreign object that was lodged in his small intestine and recommended surgery, which I consented to. No foreign object was found, however two sections of his small intestine were very abnormal looking. A lower section of the small intestine was thinner than normal and a large section of an upper section of the upper part of his intestine was much thicker than normal and was not normal in color. He also noted a very enlarged lymph node. He set a small piece of the thicken, discolored section to the pathology lab for further analysis for what might possible be cancerous, I should get those results either Saturday or Monday I'm hopeful that it is negative for cancer. Is there any other disease like IBS that could possibly be causing the problem. If he can keep food and water down I may be able to bring him home tomorrow. My cat is being treated with prednisone since the surgery. I just lost my 16 year old Chihuahua this past May to oral cancer that was aggressive and unresponsive to treatment. If the results of the pathologist are less than favorable I wonder what the best course of treatment would be for my cat. I would be okay with surgical removal of any cancerous tissues if it hasn't spread any further but having chemotherapy done concerns me. My cat is much younger than my dog was but it is hard to watch a pet go through that. I'm very torn about what course of treatment I should have done.
Add a comment to Tommy's experience
Was this experience helpful?
Ringo
dsh
13 Years
0 found helpful
Rest in peace my sweet baby boy

30 Nov 2006 -- 27 Dec 2019

A month ago on 26th November he had his annual checkup, blood test and vaccinations and was fine, on the 23rd December he was having difficulties pooping so we took him to the vets, we were given meds and came home, today (27th December) he went in for a follow-up and had a tumour so big in his colon he wasn't even woken up from his x-ray anaesthetic.

When we dropped him off at the vets in the morning cancer was a 45% possibility but with treatment, he would have about a year of good health left before decisions needed to be made OR 50% just a large hard poop for some reason that needed investigating with a 5% chance he wouldn't wake up from the anaesthetic due to a heart murmur - so the thought he wasn't coming home tonight or tomorrow was so remote I wasn't prepared when they rang us to inform us they said it wouldn't even be fair to wake him up from the anaesthetic as he would have 3 months at best but they would be bad and it wouldn't be fair to him, we didn't even get to say goodbye until after he'd passed as they couldn't wait for us to get back to the vets.
Add a comment to Ringo's experience
Was this experience helpful?
Hansel
tabby
2 Years
1 found helpful
Has Symptoms
Diarrhea (occasionally with blood)
Hello! My two-year old cat, Hansel, has been having diarrhea (occasionally with bright red blood) for a week or so. The frequency of bowel movement is normal (once or twice per day), but when he does go, it's loose and tinged with blood. He vomited once per day during the first three days of symptoms, but not since. Appetite has decreased a little. Took him to vet, and his white blood cell count was 35,000 (which she said indicated an infection somewhere in the body). No fever and no dehydration. She thinks it is either IBD, Pancreatitis, or Gastrointestinal Lymphoma. His mood is good, and he is playing and showing interest in treats! Slightly decreased appetite with "normal" food. May I ask your opinion on what may be going on?
Add a comment to Hansel's experience
Was this experience helpful?
Mama cat
tabby
12 Years
0 found helpful
Has Symptoms
Weight Loss not eating anddiarrhea
Hello, In the past month I have noticed that one of my cat has lost a lot of weight and has diarrhea. I took her in to be seen by the vet and he put her on an antibiotic and some other medication to build the good bacteria in her gut. We've been on the medications for almost 2 weeks in a improvement. We went back in and he put her on another antibiotic and anti-inflammatory meds. It seems like the diarrhea has gotten worse from puréed consistency to pure liquid coming out. She's about 8 pounds or under when she used to be about 12 to 13 pounds. She's been on steroids to antibiotics and the other medication to build her gut bacteria for three days
and no improvement. The vet has recommended to go in and do a ultrasound of her tummy. He thinks it's Either cancer or inflammatory bowel disease. Her white blood count is up also. I am a little bit lost because I feel like it's either she's going to be put down or have a chance at life. I wish the vet would've given me more insight and direction and I am lost at this point. She is on prednisolone 5 mg, metronidazole 0.5 ml biomox, pro pectolin
Add a comment to Mama cat's experience
Was this experience helpful?
Chubby
Siamaese
7 Years
0 found helpful
Has Symptoms
2 pound weight loss in 3-4 mon
My siamese mix started loosing weight, vomiting, diarhea about a month ago,so i took her in to the vet. They did labs, all labs were normal,they hydrated her and sent her hoke with Flagyl. She had lost 2 pounds in 3-4 months. The voliting continued so we did ultrasound and fecal sample. Fecal sample came back negative. The ultrasound showed mass like thickening of the ileum with partial, chronic obstruction. It is concerning for neoplastic process (e.g. carcinoma, round cell), however a fivrotic inflammatory process cant be excluded. Diffuse, thickening of the small intestinal loos could be secondary to infiltrative disease (e.g. IBD, round cell neoplasia), however hypertophy is also a consideration given the presence of chronic partial obstruction. Mesenteric lymphadenopathy may be reactice or metaatatic. Bowel biopsies are needed for more information. I have a oncology appointment this Wednesday to discuss surgery. They said i have two choices,but wont know until i do biopsy. I can do biopsy and surgery or go prednisone route until the end. I hope the oncologist is open and honest. Is there hope surgery can remove all of this or is surgery not an option? I give her buepenorphine every 12 hours because i cant have her in pain. She is happy,purring and eating lile a regular happy cat. I am tore up and scared the surgeon will promise me things that arent true like she will be cured. Does this sound like its treatable? Would doing prednisolone and pain meds be a painful way to go out? Im lost and very sad. Ive raised her since 7 months. She is my pretty pound kitty. Help.
Add a comment to Chubby's experience
Was this experience helpful?
Athena
Bengal
12 Years
0 found helpful
My cat Athena has been losing weight fairly rapidly, not eating, grinding noise when eating, staring at water fountain, and somewhat lethargic. She is 12 and a bengal. Since adopting her she has always weighed between 8 to 11lbs. About a year and a half ago we noticed her losing a lot of weight, vomiting, sometimes not eating and drinking well. We gott her checked out and they treated her for IBD with cabalamim and a new prescription food. She's had Urinary Tract issues since I adopted her in 09. She seemed to get better for awhile, but started going downhill again around Feb/March. She was still about 8lb then, but I noticed the significant change about 2 months ago. Took her in and she was 6.3lbs. Blood work came back fine again. Since then she has lost more weight, not eating much, horrible grinding sound while eating, and not drinking much water (not very much vomiting anymore) so I took her in today.

Her blood work came back ok but the vets have noticed a mass in her stomach/intestinal area and will be doing an Ultrasound to investigate further. Her kidneys seem slightly small, but the vet wasn't concerned about early onset of renal failure since she's already having so many issues. If the blood work came back ok does that mean for sure their isn't cancer, or could it just not be effecting her CBC count? I'm very worried about her and do not want her to starve bThank you!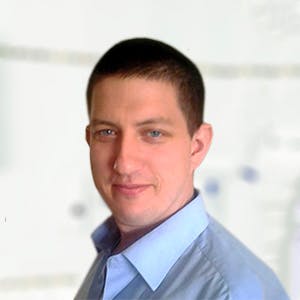 3320
Recommendations
Blood work can come back fine with many types of cancers, an ultrasound will help to determine the extent of the mass in the abdomen and should give an indication regarding operability; during the ultrasound your Veterinarian will also check Athena's kidneys to see if there is anything to be concerned with their size. After the ultrasound, your Veterinarian will decide whether or not to perform surgery to remove the mass; surgery may not be curative but should allow Athena to eat (depending on various factors). Regards Dr Callum Turner DVM
Add a comment to Athena's experience
Was this experience helpful?
Amber Cat
Calico
17 Years
1 found helpful
Has Symptoms
Wasting away, groggy and medicated
Wasting away, groggy and listless
Our 17 year old calico, Amber, was diagnosed with IBS and pancreatitis about 3 years ago after vomiting regularly. Prior to that diagnosis, we took her to a couple of vets that prescribed a change in food and some antiemetics, which failed to give her any relief. Finally we took her to a "cats only" vet who diagnosed the IBS and pancreatitis. But even he was nebulous about how to treat it. At first we went after the IBS thinking that the pancreas condition may be unrelated to the vomiting. When that failed we treated her with prednisolone. The effect was instant and the vomiting stopped - virtually the same day. Over the past few weeks she's stopped eating and has dropped 30% of her body weight and was running a high fever.. The same "cat vet" gave her an antibiotic injection and hydrated her. Over the past week she seems to have taken a turn for the worse. The cat vet has recommended pain medication to try and keep her as comfortable as possible while we hospice her and give her a 100 ml fluid drip once a day. I've been attempting to syringe feed her with her cat food diluted in chicken broth, with most of it ending up on me instead of in her. She's such a fighter. Even while laying on her little blanket moaning, she'll still drag herself across the floor to relieve herself in her box. Then struggle back to her spot, falling over several times along the way. I feel so helpless. I want to give her every possible chance. But is an all out treatment program which may well include invasive surgery - and all that goes with it - a reasonable course for a 17 year old cat?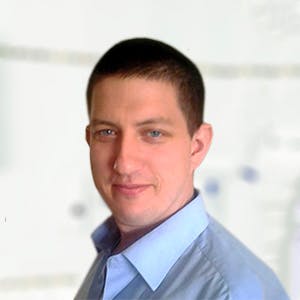 3320
Recommendations
Without examining Amber and confirming any diagnosis I cannot say what the most appropriate course of action would be; however in a 17 year old cat I wouldn't think that surgery would be suitable for her or for the risk:benefit balance when we consider the effects of the anaesthesia and the overall recovery. You should however discuss with your Veterinarian about Amber's options and continue with palliative care. Regards Dr Callum Turner DVM
Amber passed away this morning at about 1:AM.

She was a sweet and gentle little spirit but with an iron will and she clung to life ferociously.

At times, I would almost think she was gone – and then , somehow, she'd pull herself up, drag herself across the floor to use her cat box.

But, I think she was as comfortable as possible with the medication that we had and I'm glad I didn't subject her to more stress and trauma.

I was with her stroking her coat as she took her last few gasps of breath.

I'm glad we took this route and kept her at home.

It was better for her.

Still heartbroken
Add a comment to Amber Cat's experience
Was this experience helpful?
Beemer
Siamese
16 Years
1 found helpful
Has Symptoms
Peaceful, placid, as is his nature.
My 16 dear old male chocolate point Siamese presented with loss of appetite, sluggish. Two weeks before that, he had 3 teeth taken out. He lost 500 grams in two weeks. I took him back to fat, and she thought she felt a lump in his intestine. She kept him in, all the tests later, she diagnosed a lymphoma bigger than an egg on the X-rays. Blood expiration was inconclusive. Referred to specialist vet. Confirmed today it is a cancerous lyphoma on his intestine. They have recommended surgery to remove the growth, the CHOP chem ongoing.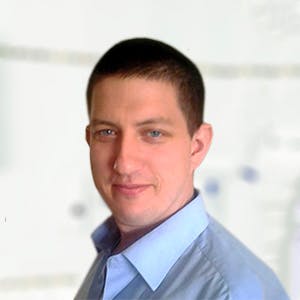 3320
Recommendations
Surgery and chemotherapy would be a treatment of choice for feline intestinal lymphoma, if the Specialist has passed Beemer for surgery I cannot think of anything else that I could add at this point. Regards Dr Callum Turner DVM http://veterinarycalendar.dvm360.com/managing-feline-gastrointestinal-lymphoma-proceedings
My fur baby Tiger just passed away from cancer a few months ago. I am on here because I can't sleep really. I took him in because he started going outside the litter box. I saw a vet I usually donT see because I was alarmed. Tiger had fleas but was an indoor cat. He had a possible tapeworm. The vet prescribed medicine for a supposed tapeworm. I never saw any fleas and he didnt see any signs of a tapeworm. My regular vet though he had cancer I feel like the tapeworm medicine sped up his death. I know it's a toxin. By the time he finished taking all of that medicine his little legs wouldn't hold him up. I am devastated. I just wanted to ask- if you give a cat tapeworm medicine and the cat does not have a tapeworm (but instead gastrointestinal cancer would that cause a cat to pass away more quickly.
I am blaming myself really. I am praying for all the kitties on here.
Thank you very much, Dr Turner for taking the time to respond to my question. I will proceed with the recommended course of surgery and chemo. I'll only get one chance to do the right thing by my old man, so I will put my fears and doubts to one side.

Once again, thank you for your kindness.
Add a comment to Beemer's experience
Was this experience helpful?
Cleopatra
Tortoiseshell
9 Years
1 found helpful
Hi. For about the past month my tortoiseshell cat Cleo was vomiting, not eating and rapidly losing weight. After a week we took her to the vet, and we were told she was fine, and that she would resume normal eating soon. However, this only seemed to get worse as she refused to eat at all and so we took her back. It was then, only 3 days ago, that the vet did a full body scan and diagnosed her with intestinal cancer. Since the tumour is so large there is no possible surgery/cure, and the vet estimates she only has a few weeks left. My family wish to put her down to end her suffering, but I feel too soon. How much pain would a cat with severe intestinal cancer be feeling, and would it be best for her sake to put her down now?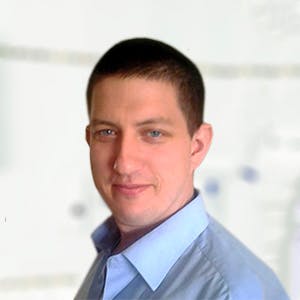 3320
Recommendations
Large intestinal tumours can be painful, especially if they cause intestinal obstruction or are locally invasive to other organs; I cannot recommend you euthanise Cleopatra since I haven't examined her but think about if delaying this you're doing it out of Cleopatra's best interest or your own. Regards Dr Callum Turner DVM
I had a cat with this situation and she was in PAIN. As soon as they diagnosed her abdominal tumor, I had her put to sleep then and there. While it is hard to say goodbye, no animal should suffer any longer than necessary. You must let go. I felt so guilty as the first vet misdiagnosed my poor cat. Hope this helps.
Add a comment to Cleopatra's experience
Was this experience helpful?
Odie
DSH
12 Years
2 found helpful
I have a 12 yr old cat with a 3cm tumor on the small intestine. The Dr. did an ultrasound and sees that it has high vascular structure. She suspects it as a cancer and not we are unsure if sx would be the route to take. He is eating fine, drinking and using the litter box.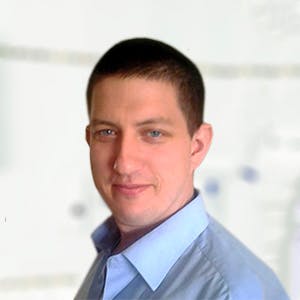 3320
Recommendations
Surgery is normally the treatment of choice for intestinal tumours, but depending on a cat's age and general health surgery may be too risky; if Odie's blood work is OK the tumour may be removed by enterectomy, but adhesions and other complications may make removal difficult. Chemotherapy is an option but this would need to be discussed with your Veterinarian about Odie's specific case. Regards Dr Callum Turner DVM
Add a comment to Odie's experience
Was this experience helpful?
Romeo
Cat
12 Years
1 found helpful
Has Symptoms
Weight Loss, trouble defecating
Romeo, my 12 year old male, medium shorthair cat, was diagnosed 3 months ago wth lymphoma in the intestines. He is eating and drinking well, but is losing weight again. He's gone from 8 lbs three months ago to 6.6 yesterday.
Today, I found him straining to defecate. I gave him sub-Q fluids and in a couple of hours, he finally passed a small stool.
My question is, is this one of the symptoms of the lymphoma? Is there a chance he may become blocked?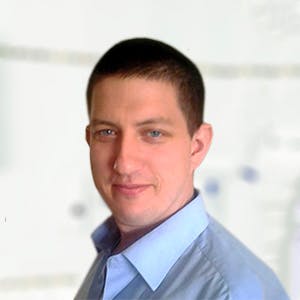 3320
Recommendations
The constipation may be related to the lymphoma but I feel it may be more due to a lack of hydration than a possible obstruction or narrowing of the gastrointestinal tract; keep Romeo hydrated and check his bowel movements, if this becomes a common problem you should visit your Veterinarian for a check to see how he is doing. Regards Dr Callum Turner DVM
Add a comment to Romeo's experience
Was this experience helpful?
Alvin
Long hair domestic
9 Years
0 found helpful
Has Symptoms
Vomiting, anorexia, lethargy
My cat was vomiting every day for 4 days straight and not eating. I wassyringe feeding him for a few days and he has been getting cerenia and famotidine injections 4 days in a row to sort of get him eating again. bloodwork came back with a high white blood cell count but also showed the cardiac probnp test with numbers in the 700's. He had an ultrasound and they found a 4cm mass in his small intestine with loss of layering. My question is, is it even worth it to do additional testing to find out exactly what type of cancer with his heart like that or am I just going to be putting him through a ton of stress and buying time? I'm at a loss as to the right thing to do.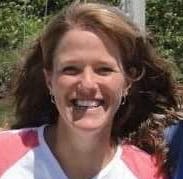 Dr. Michele King, DVM
Dr. Michele King DVM
1611
Recommendations
I would need to have more information about Alvin to give you an answer to that question, as prognosis, cost, and quality of life all come into this equation. It would be valid to have a frank conversation with your veterinarian about any further testing and his heart condition, and whether you would be helping prolong his life to find out what the intestinal mass is. I hope that all goes well for him.
Add a comment to Alvin's experience
Was this experience helpful?
Bandit
domestic short hair
12 Years
1 found helpful
My 12 1/2 year old DSH seemed to be losing weight. Over the weekend, he stopped eating much. We took him to the vet, and he has lost 2 lbs in 2 months. He was 9.4 lbs in Feb, now 7.4. The vet felt a tennis ball sized tumor in his abdomen. They did blood work, and he tested negative for leukemia and aids, and his thyroid, kidneys and liver are okay. He has a very high white cell count, low blood protien, and he is anemic. He also has a heart condition, and is on atenelol for that. He is going for an ultrasound tomorrow, and has an appt with an internist right after. I assume they will do a biopsy at that appt. He has started eating more, but he will not drink. We've tried tap water, milk, bottled water...He won't drink anything. We have tried adding a little water to his wet food, but he shuns it. We are concerned about anesthesia due to his heart condition. I guess my question is should we prepare for the worst. He is my heart, and I'm not ready to lose him.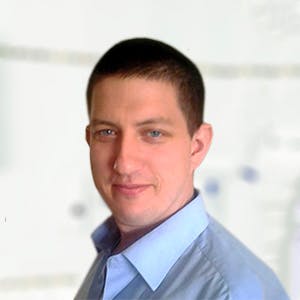 3320
Recommendations
If the tumour is within the abdominal cavity (not attached to the abdominal wall), a biopsy would require a general anaesthetic and surgery to get to the tumour; a fine needle aspirate may not be suitable depending on the specific location. It would be better to wait for the results of the ultrasound and the consultation with the Internist before making any decisions; they will tell you if Bandit is able to go through surgery or not. Regards Dr Callum Turner DVM
Add a comment to Bandit's experience
Was this experience helpful?
Abby
Short Hair Cat
11 Years
-1 found helpful
Not that my question will matter now, maybe it will help others. She had been throwing up for several years. I took her to the vet and she was diagnosed with irritable bowel syndrome. She had exploratory surgery several years ago and no tumor. Most recently, it got worse and during that time I relocated due to a job. I was referred to have an ultrasound and a 2cm mass was discovered. I found a vet over an hour away that could do the surgery for a fraction of the cost. He absolutely told me up front that she could possibly die on the table but then she could come out okay. Due to lymphoma, I decided to go with chemo. She had her first treatment on March 5th. From that minute on she did not throw up, she was eating and gaining weight and was actually doing things she had not done in quite a while. I even called the vet and told him how well she was doing. Then she started leaving some crumbs in her dish. Last Sunday, I could tell she didn't feel well. She was grooming herself, ate very little. I took her to the vet on Monday and they gave her some fluids and a B12 shot. From that minute on, she went downhill. By Wednesday I had to say my good-byes. It is literally killing me. Is it normal for a 2cm mass to grow that fast and affect other organs? Her blood count was good at 1st treatment. I felt very positive she would beat it at least for another year. She was 11 1/2. She was my baby and I miss her terribly. The day after she passed I sat in my car at lunch and cried for my lunch hour. How could I miss this? What are the other signs of cancer? I feel so guilty but I wanted to give her every chance I could possibly give her. I stayed on top of her vet visits. I spent a load of cash buying the food you can only get a vets, tried different brands thinking maybe it was food related. I feel like a failure and she's the one that paid the price. What tests can be done to test for cancer without the expensive ultrasound? What food is recommended?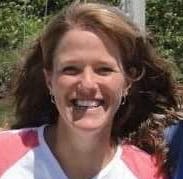 Dr. Michele King, DVM
Dr. Michele King DVM
1611
Recommendations
I am sorry for your loss. Unfortunately, there are no definitive 'cancer tests', as all cancers are different, and we need to test on a case by case basis. Ultrasound and biopsy is a reasonable test for intestinal cancers, and some types are quite aggressive and grow quickly. Sometimes, you do everything that you can, but cancer wins, sadly. Again, I am sorry for the loss of your Abby.
Add a comment to Abby's experience
Was this experience helpful?
Bandit
Cat
4 Years
0 found helpful
I have a 4 year old male cat who has lost 4 lbs since January all his blood work came back good. His stool sample came back clean.vet does not know why he is losing weight..he has not lost his appetite no vomiting or diarrhea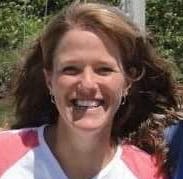 Dr. Michele King, DVM
Dr. Michele King DVM
1611
Recommendations
Without more information, I'm not sure that I can comment on what might be happening with Bandit, other than a couple of thoughts. He may need to eat more or a better quality food, or his thyroid levels may be elevated. I hope that you and your veterinarian are able to figure out the cause for his weight loss.
Add a comment to Bandit's experience
Was this experience helpful?
Maya
dsh
15 Years
0 found helpful
Has Symptoms
Weak hind legs,little wobbly,hidin.
Just discovered my cat has large mass- intestinal (3.07cm;4.04cm)and smaller (1.19cm;1.63cm)in lymph nodes-eats extremely low amount of wet food, lethargic,drinking some water,mostly sleeping& hiding,swollen abdomen&gurgling sounds,lose a lot of weight (11-9.6lb in1week.What's the best thing for me to do for her and can I give her some holistic-for cancer in cats -supplements ("Life Gold ")&how long you think she might have?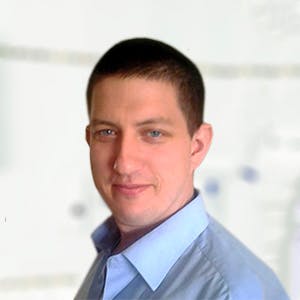 3320
Recommendations
When it comes to life expectancy, it is very difficult to determine as the specific type of cancer, specific location on the intestinal tract, adhesions, obstruction of the intestinal lumen among other factors will have an effect on life expectancy. The use of any supplements should only be done after discussing with your Veterinarian as you haven't mentioned any medications Maya is on. Regards Dr Callum Turner DVM
Add a comment to Maya's experience
Was this experience helpful?
Lola
Long Haired Domestic Tabby
6 Years
1 found helpful
Hi, we have a 5 1/2 year old domestic long haired tabby that we have had for about 2 1/2 years. Since about Christmas she has not quite been herself and we took her to a vet who carried out tests and we were advised that there was nothing wrong with her. Over the past 4 months she has continued to become more picky with her food (she used to be a food addict), has become more lethargic and less happy in her demeanour. She has also dropped from 5kg to 3.8kg. Last week she stopped coming to bed with us. This was the trigger for a return to the vet as we knew in our heart of hearts that something wasn't right. We took her to our old vet on Tuesday (it's now Thursday) and they decided to run tests. Feline Aids and Leukaemia were ruled out but she was found to be anaemic. This morning they advised that her PCV count had reduced from 15 to 10 percent and that a further examination had revealed a mass adjoining her intestines. They carried out x-rays and an ultrasound and attempted a biopsy which didn't reveal a good result. The plan now is to give her a blood transfusion in the morning (hoping she will last the night) and commence surgery to try and remove the mass and complete a biopsy on what they can remove. My questions are, could there be any other alternative diagnosis than a lymphoma? Is there anything significant to be taken from the internal bleeding? If surgery is successful, what is the prognosis for the future. Am I right in my brief readings that she's unlikely to live more than 12 months? If so, what will be her quality of life over this period?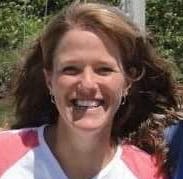 Dr. Michele King, DVM
Dr. Michele King DVM
1611
Recommendations
Lola's prognosis depends in large part on what the growth is that is affecting her intestines. It may be lymphoma, which has a guarded long term prognosis, but it may be an abscess or another type of growth that may carry a better prognosis. Many different types of masses may bleed. Unfortunately, until you know what the growth is, we don't have any way of knowing what to expect. Your veterinarian seems to be doing a very thorough job trying to get to the bottom of her problem. I hope that you have good news in general tomorrow, and you can discuss further with your veterinarian once they know more what they are dealing with.
Thank you Michele. Your input gave us options to hope for. She's had a blood transfusion and surgery today. Apparently there was a hair blockage where the intestines meet the stomach and there were irregularities in the stomach tissue but no tumour as such. They have removed what they could but and patched it up but are unsure if the hair blockage has caused an infection and inflammation which has spread from there or if cancerous tissue has caused the hair blockage due to the tissue becoming tacky. As an aside, she has had no vomiting of blood, nor irregular bowl movements so in this we have also found hope. We will await the biopsy results in 3 days and hope she holds on and that its the better of the two alternatives. You're right the vet has been very thorough and is doing the best she can but it's still always good to get an objective point of view.
Add a comment to Lola's experience
Was this experience helpful?
Poppy
British Shorthair
10 Years
1 found helpful
my cat became unwell and was not eating, had loose stools, and was loosing weight. I took her to the vet who did blood tests which showed nothing, the vet then done a ultrasound which showed a mass on her intestine. He advised that this could probably be cancer, a tumour or lymphoma and he said the best thing is to operate she had two in three chance but if lymphoma she is unlikely to survive. I went ahead with the operation and only one mass was found which he said was a good sign. This was then sent off for diagnosis after 10 days I contacted the vet and have been told the result is inconclusive so I am none the wiser if my cat is unwell or not, although he did say there was signs of ulceration or blockage, but if I wanted to know if it is lymphoma I will need to pay more money for further tests. I am very confused as to my understanding this is what should have been done already. My cat is still very quiet but would be after a major op which was two weeks ago but she is eating and has put a slight bit of weight on. He did not want to see her for a post op check and said just see how she goes if she improves everything should be fine if not bring her back. My concern is I am still none the wiser after spending well over £2k and if she becomes unwell again I will be back to the vet paying for more tests which I feel should have already been done by the specialists with the mass that was removed.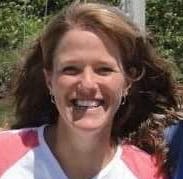 Dr. Michele King, DVM
Dr. Michele King DVM
1611
Recommendations
I wish that I could explain what happened with her better, but without knowing anything about the procedure or results, it is quite impossible for me to do so... if you are not sure of the way that her condition is being managed, it might be a good idea to either have a follow up with your veterinarian and ask for more defined explanations, or to take her test results with you and seek a second opinion. There may be more that can be done, but without examining her or knowing more about her situation, I cannot recommend anything. I hope that you are able to get some better answers.
Add a comment to Poppy's experience
Was this experience helpful?
Raja
Black domestic cat
17 Years
0 found helpful
17 y/o cat diagnosed as either intestinal cancer or kidney failure in September 2016. Initial signs began July 2016, where she suddenly lost 3 lbs in one month, which is a big deal since she only weighed 8 lbs to begin with. I gave her prescribed medication/chemo which gave her an awful reaction, so I went holistic, feeding her chicken and broth which helped.
She has been vomitting on and off for 2 years, has been increasingly recently.
*Just today she began bleeding rectally, but she is responsive. Seems like the right time to euthanize, but I want to call the vet tomorrow and get additional feedback here. Thanks.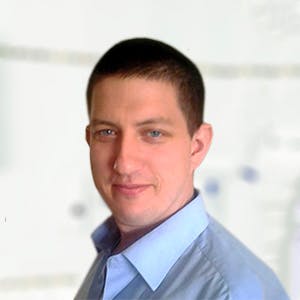 3320
Recommendations
Without examining Raja I cannot give a recommendation to euthanise or not especially if we are not sure of the diagnosis; but if the condition severity is getting worse it may be the time where it is in Raja's interest to have one last car ride to the Veterinarian. It seems like you are comfortable with now being the right time and you need to be comfortable with the decision. Regards Dr Callum Turner DVM
Add a comment to Raja's experience
Was this experience helpful?
Millie
Standard moggie
14 Years
0 found helpful
Has Symptoms
Not eating or drinking . Breathing
My cat had a mass removed 2 days ago and it is now on way to path lab for analysis. It was very large it was between golf and tennis ball size. She is around 13/14 ( I say around as she is rescue cat - I have had her 11 years). He also said it seems a part of her ovary was left inside as I read above. She had that op 10 year ago.
Her eating and drinking before the op was virtually non existent. The vet took her to his home on the first night on a drip to keep an eye on her. He sent pictures once off drip of her eating I was so pleased.
Now she is home she not eating much for me and it's the same wet food as the vet gave her.
My biggest concern is her breathing-this is shy I rushed her in to have the op 2 days earlier than scheduled ( vet was editing for anaemia levels to change ). She goes short regular bursts through her nose ( best way I can describe it really ) and it seems like she is struggling, as I type it's turned to like constant heavy breathing.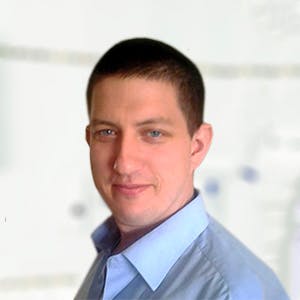 3320
Recommendations
Millie may be breathing heavily due to pain or discomfort, it is not comfortable to have this level of surgery at any age and the breathing may be a response to pain; without examining Millie I cannot say with certainty that this is the cause. Appetite may change over the next few days as she recovers, water is more important than food but you should pop into your Veterinarian for another check before the weekend (to avoid out of hour fees) to be on the safe side. Regards Dr Callum Turner DVM
Add a comment to Millie's experience
Was this experience helpful?
Scout
Tortoiseshell
6 Years
0 found helpful
Has Symptoms
mildly enlarged lymphnodes
mildly thickened intestinal walls
mildly thickened gallbladder wall
My 6 year old cat is currently hospitalized after she became lethargic and seemed to be eating less than usual. The vet noticed her abdomen was tender so they ordered an ultrasound and blood tests. The tests came back normal but the ultrasound showed a few things: slightly enlarged lymph nodes, a slightly enlarged spleen, thickened intestinal walls, thickened gallbladder wall, and a small circular mass (.5 cm x .84 cm) at the opening of her small intestine (where it meets the gallbladder). Due to the positioning of the mass, they're unable to get a sample. Their plan of action is to keep her on pain meds for the next 2 weeks and then I'll bring her for a follow-up ultrasound to see if the mass has shrunk or grown. From what I understand, the vet thinks it can be a mass caused by inflammation and may go away on its own. She thinks the mass is causing all the other inflammation in her abdomen.

My question is what kind of mass appears on an ultrasound other than a tumor? I've only ever heard of a "mass" in reference to a cyst or tumor. But I'm not sure how a mass that shows up on an ultrasound can just go away on its own?

Is it possible the mass is a result of chronic inflammation? Or is the mass most likely causing the inflammation in her other organs?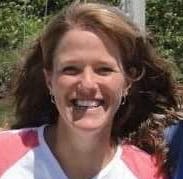 Dr. Michele King, DVM
Dr. Michele King DVM
1611
Recommendations
Thank you for your email. A mass is just a description for an abnormal growth, and can include inflammation, abscesses, benign tumors, malignant tumors, among other things. Chronic granulomatous inflammation might appear as a 'mass', yes, and it may respond to the therapy your veterinarian has prescribed. The current plan for Scout seems quite reasonable. If things don't look better at the recheck ultrasound, then you have to consider that the mass is the cause of the problem, and take the next step, which might be an exploratory, but your veterinarian will know more, as they can see her and her lab results. I hope that things resolve quickly for Scout and she does well.
Add a comment to Scout's experience
Was this experience helpful?
Elton
DOMESTIC
15 Years
0 found helpful
Hi. I have a domestic long hair cat, 15 and a half years old. Has started vomiting more than he ever used to. I have had a vet palpate abdomen. No mass detected. Also had blood work done and on paper he looks super healthy. He has not thus far lost weight. He has a good appetite, but is very finicky. Good energy level. However, I am worried about lymphoma or some other cancer. Question: is an ultrasound the best diagnostic method for him? I want to find out why he is vomiting. I have had a cat with intestinal cancer long ago, but my current cat does not exhibit those symptoms -- just throwing up.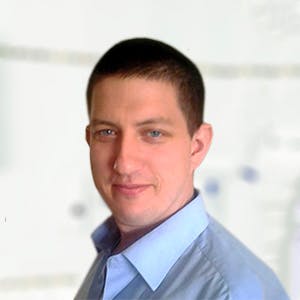 3320
Recommendations
Vomiting may be caused by a variety of conditions which may include some cancers; infections, parasites, hairballs, foreign objects, other obstructions, liver disease, kidney disease, food sensitivity, poisoning, tumours among other conditions may cause vomiting. Ultrasound would be a useful tool to have a look for any anomalies in an older cat but if your Veterinarian cannot feel anything it may be inconclusive; in a cat Elton's age I would check liver and kidney function as well as watching out for other symptoms. Regards Dr Callum Turner DVM
Add a comment to Elton's experience
Was this experience helpful?
Munki
Domestic shorthair
14 Years
1 found helpful
My 14 year old female domestic shorthair Munki was diagnosed with an adrenal tumour and gastrointestinal obstruction, originally thought to be an impacted cecum.

Munki started to become unwell in August when she occasionally would vomit after eating, what we first thought was just from her gorging on food. Throughout November she started to rapidly lose weight and occasionally vomit again. We booked her in for an exam which showed she had lost a quarter of her body weight and a deterioration in muscle tone. Her blood work was tested for feline HIV, feline leukaemia and thyroid issues which came back negative. We them booked her in for an ultrasound which happened 11 December. It was then that the the tumour was discovered and what appeared to be spreading.

The outlook and recommendation was grim and not favourable but we decided to push on and have her reviewed at an animal hospital by means of CT and biopsy. On 13 December the ct was able to confirm the adrenal tumour but did not show spreading, and the impacted cecum. The following day she underwent surgery where they successfully removed the tumour and affected area of the bowel. Lab testing of the tumour showed it was benign but that the mass in the bowel was adenocarcinoma. Tests of the mass showed the area where they had cut into to remove the mass was healthy tissue.

I discussed with her surgeon what our options were for the future in terms of being proactive rather than reactive after the surgeon explained the possibility of it spreading elsewhere in the body. Her opinion was that it was probably best to "wait and see" rather than regular ultrasound or CT. By no means am I an expert and I can almost be satisfied with that answer but I suppose I'm just looking for another opinion. Internet searches suggest chemotherapy may be of some benefit? Obviously I want to limit the amount of stress and strain put on her and if that were to adversely affect her with little to no result I wouldn't pursue it. I'm really just wanting to give her the best possible outcome but have her as comfortable and happy as I can make her.

Any advice or knowledge/information is appreciated!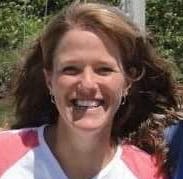 Dr. Michele King, DVM
Dr. Michele King DVM
1611
Recommendations
Thank you for contacting us today about Munki. I am sorry that that is happening to her. Sadly, adenocarcinoma of the bowel is quite an aggressive cancer, and one that doesn't respond well to chemotherapy. You could attempt it, yes, but the stress on her body may be more than the benefits would be worth, in this situation. You can ask your veterinarian their opinion as well, of course, but I do not think that this situation would end well for Munki with aggressive therapy. I am sorry for you, and for her.
Add a comment to Munki's experience
Was this experience helpful?
Lucca
Maine Coon
14
0 found helpful
Has Symptoms
Loss of Balance. Loss of energy
Loss of Balance. Loss of energy. W
My 14 year old Maine Coon has been diagnosed with lymphoma. The vet recommended after 4 mos if treatment since the mass was still spreading we stop chemo as well as steroids since it made him diabetic. It's been 3 months now since his last treatment and while he cries a lot more especially at night, he isn't vomiting, doesn't have diarrhea and eats and drinks large amounts of food. All the while he's not grooming like he used to, is more lethargic and a bit spacey. I also hear gurgling sounds coming from his tummy. I guess my question is, is this unusual for him to be doing this well? He's stil wants to be close to me. I've also noticed blood though where he sleeps and kneads which is odd since neither I nor the vet could find anything on him?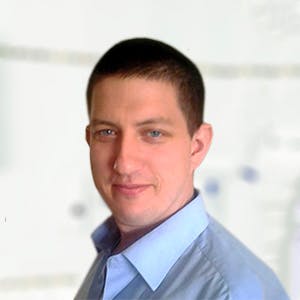 3320
Recommendations
In a case like this I would take each days as it comes, the gurgling isn't unusual and the lethargy is to be expected; the vomiting and diarrhoea may have been a side effect of the chemotherapy. Just monitor him and make sure he is doing his business, eating and drinking. Regular checkups with your Veterinarian is also recommended. Regards Dr Callum Turner DVM
Add a comment to Lucca's experience
Was this experience helpful?
Thomas
Short haired male ??
11 Years
0 found helpful
My cat Thomas was diagnosed with end stage intestinal cancer, what could be the estimated time he has to live? He is currently taking pain med, he is dinking water and eating a little, he moves around normal, but his energy is low. I can say he has ups and downs, I don't want him to suffer.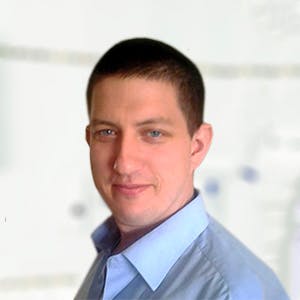 3320
Recommendations
I am not a fan of giving defined numbers for life expectancy for terminal cases, especially without an examination and full review of case; there are many variables involved, but generally you would be looking at weeks to months. Your Veterinarian would be able to advise you better given Thomas' current condition. Regards Dr Callum Turner DVM
Add a comment to Thomas's experience
Was this experience helpful?
Bandit
American Shorthair
14 Years
1 found helpful
Bandit was diagnosed 5 weeks ago. He's getting thinner, sleeping in weird places (although often in public, like kitchen counter). We can't decide if it's time yet or if he's just progressing as expected.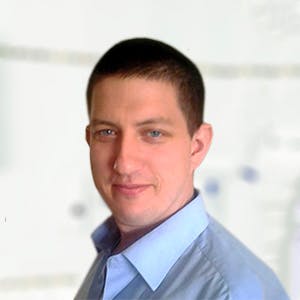 3320
Recommendations
Deciding on whether it is time is a decision that you need to make, you know Bandit better than anyone. Whilst his behaviour may seem strange, is he in pain or discomfort? What is his quality of life? There are many question you can ask yourself, but you will know when it is the time. Regards Dr Callum Turner DVM
Add a comment to Bandit's experience
Was this experience helpful?
Chelsea
Cat
8 Years
The vat has just discovered a mass in my cat's abdomen. She's booked in for tests - blood work, x-rays and a biopsy - on Monday (three days from now), but has warned us that it's highly likely to be cancer. She's 8 and a former rescue cat and has had a mammary lump removed (2015) but her blood work in September 2016 was completely clear. She has lost weight but she is showing no other changes - her appetite is broadly similar, her behaviour is the same and there's no vomiting other than the occasional hairball. Obviously we won't know how bad things are until we get the tests back, but, if it is cancerous, the vet has advised that we could think about surgery and chemotherapy. I appreciate that every case is different, but what are the broad prognoses of going down this route. Even though I can't bear to lose her, I don't want her to suffer.