What is Chemotherapy?
Chemotherapy is the term used for a group of drugs designed to kill cancerous cells in the feline body. Chemotherapy can be administered in one of five ways; intramuscular (in the muscle), intralesional (injected directly into the tumor), subcutaneous (under the skin), intravenous (in the vein), or oral (by mouth). Chemotherapy is administered by a veterinary oncologist only. The veterinary oncologist has a variety of chemotherapy drugs available to them to treat cancer and will use these drugs in combination to treat a feline's cancer type. Common drugs used in chemotherapy include; L-asparaginase, Vincristine, Cyclophosphamide, Doxorubicin, Prednisone, Asparaginase, Cytoxan, Chlorambucil and Methotrexate. The duration a treatment lasts depends on the type of cancer the feline is diagnosed with. Chemotherapy can be given every week, but the oncologist may only require treatment every three to four weeks.
Chemotherapy Procedure in Cats
Chemotherapy is administered in a number of ways. Intravenous chemotherapy administration will be discussed here. Prior to the date of chemotherapy infusion, the oncologist will have already discussed the drug combination he or she plans on administering to the cat. On the day of chemotherapy administration, the veterinarian oncology staff will check your feline in and take vital signs. The feline's weight, respiratory rate, temperature, pulse and blood pressure will all be taken prior to chemotherapy infusion. The feline will then be taken into the preparation area where she will be readied for therapy.
An IV (intravenous) catheter will be placed. The placement of this catheter depends on the veterinarian's personal judgment and the health of the feline.
To place a catheter, the feline's hair may be shaved to view the vein. The area will be cleansed with alcohol prior to catheter insertion.
The catheter has a needle inside the catheter casing and once the correct placement is made, the needle will be removed, leaving the catheter in place.
The catheter will be capped off to prevent blood from leaving the vein. The technician will tape the catheter in place to ensure it will not move out of the vein during feline transport.
The technician will take a sample of the cat's blood during the IV placement to perform a complete blood cell count. A CBC simply evaluates the number of white and red blood cells the feline has at the current time. The results will be evaluated before chemotherapy drug values will be calculated.
A pre-chemotherapy medication will likely be administered to the feline at to prevent nausea and a possible allergic reaction. Nausea and an allergic response are common responses to chemotherapy.
The veterinarian technician may begin administering fluids through the IV catheter before infusing the drugs, as fluids help the drugs work more efficiently.
The feline's vital signs will be taken again.
The infusion process will begin. Chemotherapy infusion can take several hours to complete.
After the infusion process is complete, the technician will remove the IV and ensure the feline is stable by once again recording her vital signs.
Before being released, the veterinary oncologist will review possible side effects (nausea, tiredness, etc.) and a schedule for the next chemotherapy session.
Efficacy of Chemotherapy in Cats
The efficacy of chemotherapy in cats depends on the type of cancer, the stage of cancer, and how the feline's body reacts to the cancer drugs. Felines that have stage 1 or stage 2 cancer types have a positive prognosis for a full recovery, whereas stage 3 or 4 type cancers have a poor prognosis.
Chemotherapy Recovery in Cats
Immediately following chemotherapy infusion, your cat will need to drink plenty of fluids and follow prescribed tablet drugs as directed by the veterinary oncologist. Nausea drugs and prednisone are common take-home drugs given to almost all chemotherapy patients. Make sure to follow the administration schedule exactly as directed by the veterinarian for the best possible outcome. Cat owners should expect side effects of nausea, vomiting, tiredness, constipation, and abnormally dark urine coloration.
Cost of Chemotherapy in Cats
The cost of chemotherapy treatments for cats can cost pet owners from $200 to $2,000, depending on the length of treatment. Pain and nausea medications can add another $25 to $50 in oral drug therapy costs.
Cat Chemotherapy Considerations
Many cat owners are concerned about putting their feline through chemotherapy, due to the duration and effects of the drugs. However, chemotherapy for felines is much milder than in human medicine and the side effects are not as severe.
Chemotherapy Prevention in Cats
As scientists still do not know the exact cause of cancer, preventing this disease is difficult. Diet, medications, life style and use of chemical products are believed to be possible causes of cancer, but not enough evidence has been found to support these theories. Chemotherapy does not provide a permanent resolution of cancer in cats.
Chemotherapy Questions and Advice from Veterinary Professionals
C
American Shorthair
1 Year
0 found helpful
Hi everyone
My cat "C" got diagnosed with lymphoma one month after her first birthday. Due to my inexperience and a vet that was unqualified, C did not receive a biopsy. Now we never will truly know what type of lymphoma she had and at what stage she was in. I have switched from my vet who claimed to be an oncologist but was not, to a real oncologist. He recommends 2 years of treatment. I don't see how her body could withstand that. She currently has been on chemo since August 15th. I want to stop the chemo and start working in alternative methods. There are TOO many alternative methods that people have had success with to not give them a try. What are the dangers of stopping her chemo for this one session? I know that if it "comes back" that means that it was never really gone. I am unconfident in chemo's ability to not damage too much of her body so that when she finally is off it, her organs shut down, or she gets cancer somewhere else. All we are doing with the chemo is killing the daughter cells, the mother cells or as i call the chemo factory, is still undamaged. She is doing great on the treatment, but I can tell it is taking a toll on her body. Can I put her back on the chemo once i break her cycle? What are the dangers of skipping one chemo treatment? Thank you for taking the time to read this.
Add a comment to C's experience
Was this experience helpful?
Ali
Doha Special
14 Years
0 found helpful
Has Symptoms
Tongue hanging out, problems eating
My cat was diagnosed with Lymphoma 2 months ago, in the mouth and neck. She couldn't eat properly and kept dropping food, and had a big mass in her mouth. Her tongue was also hanging out. She had surgery to remove what they could and then we started on chemo(tongue still hanging out) I live in the middle east, so it was hard to get the medicine. After an agonising, worrying 4 weeks, we received medication from Australia (I think it's called doxorubicin), and she has had two rounds of it (another 4 to go). She also has steroid shots every few days, along with tramadol (pain killer). She has been doing really well, and no side effects. A few days after the second round, I was told the mass had increased, and I started to worry, and she had stopped eating. After another 1 week, I noticed her tongue was back in her mouth and she is eating so much better, and now won't stop eating. Also, I noticed her lump in her neck had gone down. The vet is now speaking to another ongologist to see if we can do laser surgery in her mouth to try and remove the masses. It's cost alot, but she is part of the family, so if you can go down that route, try everything you can. I still have a long way to with her, but to see her happy again and after all the love I have given her, its worth every penny.
Add a comment to Ali's experience
Was this experience helpful?
Huggie
domestic short hair
8 Years
0 found helpful
My cat was bleeding a lot when urinating. He had a lot of blood loss. He was also losing a lot of weight. Took him to the vet and they found a mass in stomach. We then took him to the hospital for an ultrasound and the dr did a biopsy and the results came back. My cat is anemic due to blood loss and has transitional cell carinoma (tcc). He then had a blood and plasma transfusion and his blood count had went up. Surgery is not an option at this point. We don't know how much longer he has but had put him on inflammatory meds. Next step option would be chemo. If we start chemo, and the tumor shrinks, would surgery to remove the tumor be an option?
sounds like my cat. she has a three inch tumor on her spleen. I don't want her to be in pain and it sounds like chemo will provide at most six months, but maybe on 3 months. How did your kitty do?
Add a comment to Huggie's experience
Was this experience helpful?
Sagittarius
domestic short hair
13 Years
0 found helpful
It all started with my cat Sagi, seeming off or depressed somewhat, i was spending a lot of time sleeping at the hospital as my nonna was very ill, we put it down to stress for Sagi as no blood or urine tests could find any abnormalities.
Couple of months passed and Sagi would go up and down, but his vomiting had increased (he has always been a bit of a vomiter) Again vets confused.
More time passes, Sagi is losing weight, hungry but not eating much, finally the vet thinks he may feel something in his bowels. We finally got Sagi in for an ultrasound and the also got a biopsy with a needle (?) The results came back as there being a mass most likely cancerous adenocarcinoma in large intestine.
We booked Sagi in for an ct scan and enema because he hadn't opened bowels for days.
The night before the appointment Sagi began throwing up what smelt like faeces.
Once at the Vet hospital, the quickly decided that he must immediately do a ct scan, which revealed a complete blockage of his large intestine, we had to decide then and there euthanasia or extremely risky surgery. He had lost 65% of his body weight. We decided surgery.
Success! The surgeon was impressed and surprised at how well it all went.
Biopsies taken during surgery, of the large mass in the large intestine was confirmed as a adenocarcinoma, liver mass non cancerous, but spread to lymph nodes had occurred.
We were told we had 2 options. Chemo or not. Without chemo 2+ months with 6-9+ months.
Today as i write this Sagi just got home from his 5th round of chemo.
He has steadily gained the correct amount of weight since surgery, he still has his whiskers, his fur is growing back from the surgery, but most importantly he is the cat he was before, dare i say better... like i said earlier ever since he was a kitten he has been a bit of a vomiter, and now his vomiting has dramatically dropped.
He is happy, energetic, gaining muscle and enjoys life.
We know he is terminal, it really is a matter of time for the cancer to get worse but you wouldn't know it looking at him.

Chemo for Sagi has been positive for us. Expensive, yes, stressful at times, yes. But he hasn't had any side effects and i get to enjoy a little bit longer.
Add a comment to Sagittarius's experience
Was this experience helpful?
Simba
domestic short hair
9 Years
0 found helpful
Hi!
My cat has been diagnosed with lymphoma and is about to start on chlorambucil and prednisolone every second day. He is an inside/outdoor cat. is naughty and does spray inside the house occasionally. Does anyone have any experience or advice how best to go about cleaning it and if it has any side effects to myself or my other cat if it is not spotted/cleaned up straight away!? Also if in the unlikely event of him using the litter tray - does this pose a risk to my other cat?
Thankyou!
My vet told me it's okay for them to share litter box. But clean box 3 times a week with bleach double bag everything and wear disposable gloves
Add a comment to Simba's experience
Was this experience helpful?
Sassy
Feline
3 Years
0 found helpful
My Sassy is currently at vet hospital. Went in for weight loss and severe anemia. Vet thinks its kidney lymphoma and ultrasound showed enlarged kidneys and 2 masses in her abdominal area. She is only 3 1/2 years old. I am waiting on cytology report and to speak with oncology vet to find out options. The one vet told me at best with chemotherapy she may have a year. I don't know if I have the strength to go thru this in a year or if it's what's best for her. Every time we try to catch her to take her to vet for any reason it is extremely stressful for her. Please note that she is "semi-feral". I didn't catch her till she was 3 months old and it has been a long journey with her. I just don't know if doing chemo is what is best for her.
Add a comment to Sassy's experience
Was this experience helpful?
Wanda
domestic short hair
12 Years
0 found helpful
Has Symptoms
Lump found inbetween mammary chains
Hello,
Sharing my experience... well...I have a few stories so far.
Over a year ago on Saint Patrick's day I was home with my then 12 yo cat Wanda. A very good thing to do is once a month or so do a head to tail exam of your cat's body. I was rubbing her belly and I felt a lump. This lump was not on one of her mammary glands but sort of in between the two chains. My heart dropped, it was hard but small 1cm and I knew it should be looked at by a vet. So, I brought her in to my primary vet. He palpated it and said it could be good or bad and did a fine needle asperate. The cells came back as non conclusive. So she got a biopsy and she indeed had a adenocarcinoma. A very small tumor about one centimeter in size yet it had spread to her lungs (reveled after ct scan). I was floored! My primary vet said she would need a radical mastectomy most likely but referred me to a oncologist. Within a week she had surgery by my primary vet to remove her primary tumor and then within two weeks she was doing great so we went for 7 rounds (I think it was 7) of chemotherapy (intravenous doxorubicin). I live in NE NJ so costs are pretty high but at the same time I am also lucky to live in an area that does feline MRI's, CT scans, etc. within a 20 minute drive. Realize if she had gotten the radical mastectomy the quality of life issue comes up. Not only is that removing the two mammary chains but also muscle behind it. THEN they have to try to pull it all back together. The healing process is painful, long and difficult. SO, back to what Wanda actually went through, surgery around 3K, then ct scan 2,200ish, then chemo which altogether was about another 3K. Realize too, DO NOT believe chemo as it is in humans... Wanda had intravenous doxorubicin. You would have NO idea she even went through ANYTHING! She was as sweet, happy and playful as she had been before treatment. It is now a year and 3 or 4 months later and she is kicking it almost even better than before. She is NED and I am SOOOO happy to have gone the chemo route with her instead of having to have had the trauma of a difficult surgery etc. Followups are about every 3 months now and include an ultrasound (about $700) and chest xrays but I wouldn't have it any other way!
Add a comment to Wanda's experience
Was this experience helpful?
Sebastian
domestic short hair
8 Years
0 found helpful
About a year almost after my cat Wanda underwent chemotherapy for an adenocarcinoma my cat Sebastian's tail went limp. Both the vet and I thought it was a trauma at first. Xrays revealed there was a mass so he got a fine needle aspirate. Again it was non conclusive so he had a biopsy. Biopsy revealed he had a fibrosarcoma. Next step is the oncologist. She had a surgeon check to see if there was any possibility of surgical removal but it was not so we went through the other options. His lung were clear which was the best news ever! I meant it hadn't spread to the most likely place it would have. I decided staging and a ct scan of his back end $2,145(ish) was to be next to truly reveal the extent of the tumor. Then stereotactic radiosurgery for it was $7,000 (ish)if that was even possible. Here is a link to his imaging review http://test.vetcareshare.com/WS_Uploader/VideoStorage/2019-06/VCS_2019-06-17_00002575_00007104.mp4 we included his lymph nodes in the treatment plan. So three treatments on three consecutive days. On those days besides the anesthesia you would have no idea he had anything done. After that he went through what he probably though was a week of hell but I am not him so how bad the pain was I could only imagine. He had difficulty moving too much and wanted mostly to eat. Colitis was part of what we were told would be an after affect and he didn't want to eat or poop for about 4 days. I made him nutrical slurries with unflavored pedialyte, got him burn cream, painkillers and took off 3 days from work to make sure he had both physical and emotional support. Lots of loving caresses and general help to eat, etc. I went to our primary vet last week and this week a recheck with the oncologist. Within a week he went from looking like he'd been hit by a truck to now demanding food in the morning and jumping up on the table. I mention this because out NEXT part of the journey will be chemo for him as well in case the radiation even with margins did not "get it all". I encourage anyone who has to make the decision of cancer treatment for their pet or not to certainly consult with an oncologist on the stage of the cancer and what to expect. Two cats now have been helped through means that weren't even thought about even 10 years ago. Was it expensive, yes, but I honestly am happy to help them even if it means I live humbly.
He had difficulty moving too much and wanted mostly to eat TYPO! I MEANT TO TYPE SLEEP.
Add a comment to Sebastian's experience
Was this experience helpful?
Lucy
Domestic long hair
9 Years
0 found helpful
Medication Used
CHOP therapy, prenisolone
My cat Lucy was diagnosed with nasal lymphoma with lymph node involvement. She was started on CHOP 6/26 and then started radiation therapy 7/1. She had a total of 9 treatments of palliative radiation on her nasal lymphoma and on the lymph nodes in her neck. She has had a very good response to treatment and her last CT scan showed almost no nasal tumor and markedly reduced size in her lymph nodes. She has been having issues with her red blood cell count dropping after chemo and has already needed 1 blood transfusion in order to finish her radiation therapy. Her last chemo treatment was on 7/10 (Vinblastine)and her red blood cell count continued to fall for over a week all the way down to 15%. Then two days later it shot back up to 23%. Her oncologist says is very unusual case and it is not normal to have this kind of waxing and waning anemia. She has stopped CHOP for now but I am terrified that it won't be long before she becomes very sick again. Can the cancer be in full remission after only 3 treatments on CHOP? I can no longer feel any swelling in her mandibular lymph node which was the largest swelling.
Add a comment to Lucy's experience
Was this experience helpful?
Grey
Domestic long hair
12 Years
0 found helpful
Hello, my cat had a plum size tumor on his chest. It is ostiosarcoma and likley came from the bone. We live in Hawaii and they don't have advanced treatment here. He had Cyberknife radiation treatment in Carlsbad/San Diego, CA. The tumor has reduced in size from my touch/observation. He is starting chemo this Friday. He was considered stage 3 because of the size. Does the stage decrease if the size decreases? Also, they said they will send me home with medications. What are the most common ones and do you know if they are able to be compounded into dermals? Any advice would be appreciated. Thank you!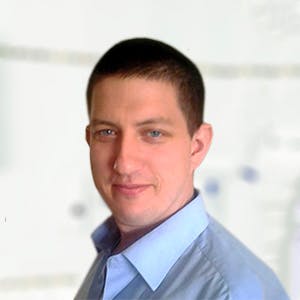 3320
Recommendations
The size of a tumour is not related to the staging, staging is related to the spread of the cancer with stage III showing spread to local lymph nodes. As for chemotherapy, there are different approaches and combinations as well as additional medications which may also be prescribed; the medications should be given as prescribed. Regards Dr Callum Turner DVM
Add a comment to Grey's experience
Was this experience helpful?
Bink
Russian Blue mix
7 Years
0 found helpful
My cat is 7 years old and recently had a 4-5cm mass removed full thickness with 2-4mm margins from his abdomen as well as a gastric lymph node. He is currently recovering from the surgery. I then had additional testing done to determine if the mass was cancerous and what type of cancer. The results came back and the mass is cancerous the findings were Stomach: Diffuse large B-cell lymphoma. I would just like to know what types of chemotherapy are available him with this diagnosis? What is the typical outcome for each and life expectancy? What would be the best route to take considering the cats quality of life?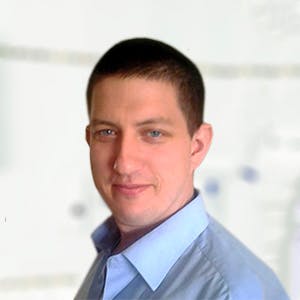 3320
Recommendations
In cases of B-cell lymphoma, there is a better response to doxorubicin chemotherapy than the CHOP protocol; however you should discuss with your Veterinarian about chemotherapy but you may find out more information in the links below regarding different chemotherapy protocols as it is generally more complicated than lymphoma equals this chemotherapy. As for life expectancy, this may vary widely based on numerous factors and your Veterinarian would be able to give you a more accurate ballpark. Regards Dr Callum Turner DVM https://todaysveterinarypractice.com/lymphoma-in-dogs-cats-whats-the-latest/ https://www.vettimes.co.uk/article/treating-feline-lymphoma/?format=pdf
Add a comment to Bink's experience
Was this experience helpful?
Eliah
moggy
12 Years
0 found helpful
my cat has an intestinal mass with fluid pockets round it. he is currently on vincristine weekly IV and cyclosphosphamide oral everyother day along with prednisone and famotitide.He is on his 3 rd week of this and has become very flat and vomits a brownish watery very smelly substance. he's been given IVfluids for 3 days along with IV antisickness but is now home from hospital, is there anything i can do to help him with eating and preventing the vomit?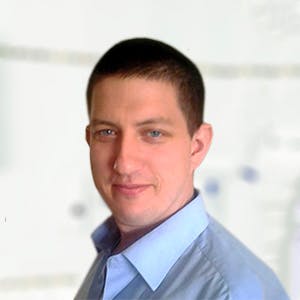 3320
Recommendations
Vomiting is a common side effect of chemotherapy, however there isn't much that can be given apart from regular medication to prevent vomiting which isn't not always effective in these cases; you should try to give Eliah small regular portions of food so that the stomach isn't overloaded with food and so that there will be food present in the stomach in small amounts throughout the day. Regards Dr Callum Turner DVM
Add a comment to Eliah's experience
Was this experience helpful?
Loki
domestic short hair
5 Years
1 found helpful
Just found out my cat Loki has cancer, more than likely osteosarcoma. We are definitely going to do amputation. But worried about chemo. What are some questions we should ask an oncologist?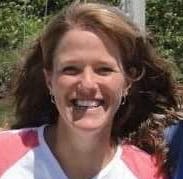 1611
Recommendations
Thank you for your email. I hope that Loki does well with amputation - that is the most important part of therapy for osteosarcoma. As far as chemotherapy goes, mostly just make sure that you understand the process and what to expect during treatment. You can ask questions on frequency of treatment, whether it will be injectable or oral, whether Loki will need to be in the hospital for chemotherapy or whether it will take place at home, and any side effects that you need to be aware of. I do hope that everything goes well for Loki!
Add a comment to Loki's experience
Was this experience helpful?
Brother Cat
short hair
16 Years
3 found helpful
Has Symptoms
Anorexia, weight loss, acites
Should my cat be exposed to chemotherapy in hopes of extending his life or would it be unfair to make him tolerate the treatment? The only other option right now apparently is euthanasia.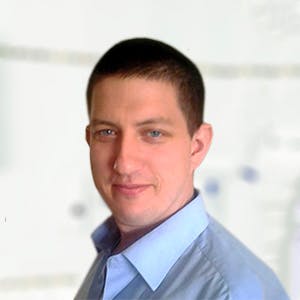 3320
Recommendations
The decision on whether to use chemotherapy is never a clear yes or no answer; there are many variables which need to be considered including types of cancer (not all cancers respond to chemotherapy), location, staging, general health of patient (despite the cancer) among others. You should discuss with your Veterinarian regarding Brother Cat's suitability for chemotherapy. Regards Dr Callum Turner DVM
Just want to clarify that our cat does still have to be pilled every 2 weeks with the tiny pill, in addition to the chicken or tuna chaser, and steroid shot.
Please try the protocol! My cat is doing just fine with the chemo protocol for his pancreatic cancer and lymphoma - we caught both in stage 1, and may have removed all the pancreatic cancer with the biopsy. We talked to our local compounding pharmacy to find the best compounded formulas of the medication to give our pet. Just like for people, they can make almost any flavor, gels, creams, powders, etc... of almost any medication so it can make it easier to take.

Our cat obviously doesn't like the pill (and it's tiny so it's easy for the cat to spit out if it finds it) but the compounded med in the form of chicken/tuna flavor that we use a syringe to administer is okay - if given in small enough amounts so he can swallow them. Afterwards, in a few hours, he feels a little under the weather (as if he has a fever and a mild tummy issue) but still interacts with us (though doesn't eat much) and has diarrhea for about 2 days, then is back to his old self for the rest of the 2 weeks. 1 shot of steroid every few days- which is not intramuscular so it's not even noticeable to him. He's now 18 years old and doing just fine with no sign of any active cancer. We are thinking of trying a compound that it's the form of a gel that we'd put in his ears (which gets easily absorbed) to avoid accidentally gagging him with the syringe med but the secret there is to get more syringes than they think you need so the action is still smooth and, as I said, deliver a bit of the syringe at a time and just let it take the few minutes that it takes. Yeti forgives us in about 10 minutes. We time the shots to be before feeding time so it lowers chances of vomiting.

Chemo can be pretty easy on pets, unlike humans, because it is much less intense and isn't necessarily meant to cure them, at least in our case. I'd try a few months of the treatment before putting a pet down. You might have happy years with them.
Add a comment to Brother Cat's experience
Was this experience helpful?
Max
short haired
14 Years
0 found helpful
Has Symptoms
vomiting, mass abdomen, weight loss
My cat has a mass in his abdomen and most likely lymphoma I'm told. What kind of chemo pill is used and what is the cost to treat this cancer? He has lost weight but sill eating; has had an ultra sound.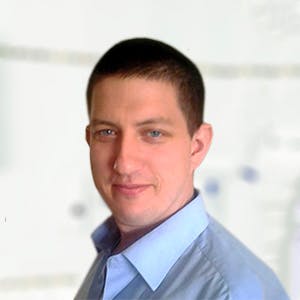 3320
Recommendations
Firstly it is important to confirm the diagnosis before starting to treat with chemotherapy, however depending on the grading and overall severity a number of different chemotherapy protocols may be used which may include up to five or more different medications together to give the best result; it isn't as simple as lymphoma = one pill. As for cost, again this depends on the protocol used and the dosage; your Veterinarian will be able to give you a better indication. Regards Dr Callum Turner DVM
Add a comment to Max's experience
Was this experience helpful?