What are Arthrocentesis?
Arthrocentesis is a simple, safe procedure used to diagnose joint disorders in domestic animals. This is also known as a "joint tap". During this procedure, the veterinarian will "tap" several joints, typically starting with the most affected one. The vet will use a syringe to extract synovial fluid so that it can be examined. This procedure is diagnostic, rather than therapeutic, and is usually painless for the cat. Complications associated with arthrocentesis are extremely rare. Any complications that arise from arthrocentesis can be managed with standard medications.
Arthrocentesis Procedure in Cats
The cat will be sedated.
The vet will then clip and clean the joint(s) to be tapped.
The equipment will be sterilized.
A small syringe will be inserted while the joint is flexed to extract a small amount of synovial fluid.
This process may be repeated on other affected and/or healthy joints.
The vet will then examine the synovial fluid using a microscope.
Top
Efficacy of Arthrocentesis in Cats
This procedure is typically very effective at diagnosing joint disorders. However, there are some cases in which arthrocentesis may not be effective. This occurs when there is too much blood in the sample of synovial fluid, making examination difficult. This typically happens because of the disease affecting the joint. Sometimes, a particularly inflamed joint may not yield any synovial fluid. If either of these complications occurs, the vet will have to tap a new joint or a different part of the first joint to obtain a suitable sample.
Top
Arthrocentesis Recovery in Cats
Cats will not need to recover from this procedure since it is a diagnostic measure rather than a treatment method. Cats will normally be allowed to go home the same day provided that their condition is stable. Once the diagnosis has been confirmed, the veterinarian will work with the owner to create a customized treatment and recovery plans for the cat. If the condition is considered serious, owners should ensure their cat rests and does not engage in activities that could exacerbate the condition. The vet may prescribe analgesics, antibiotics, anti-inflammatories or other medications to help manage the condition. Follow-up appointments may be required to administer additional treatment for certain conditions, including cancer.
Top
Cost of Arthrocentesis in Cats
The cost of arthrocentesis will vary based on standards of living and additional costs incurred, including additional diagnostic tests, medications, and supportive care. The average cost of arthrocentesis is $100.
Top
Worried about the cost of Arthrocentesis treatment?
Pet Insurance covers the cost of many common pet health conditions. Prepare for the unexpected by getting a quote from top pet insurance providers.
Cat Arthrocentesis Considerations
Although the procedure is virtually painless, cats will need to be sedated prior to undergoing arthrocentesis. Because of the simplicity of the procedure, complications associated with arthrocentesis are extremely rare. However, some complications are possible. These include infection, joint trauma, and pain. These complications are usually managed with medications, including antibiotics and analgesics.
Top
Arthrocentesis Prevention in Cats
Some joint disorders are difficult to prevent. However, owners should ensure their cats do not engage in activities which could result in joint trauma. If significant joint disease or trauma has occurred, owners may want to limit their cat's outdoor activity to prevent the condition from recurring or getting worse.
Top
Arthrocentesis Questions and Advice from Veterinary Professionals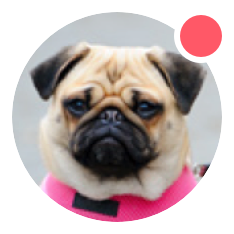 Need pet insurance?