What is Anti-inflammatory Therapy?
Inflammation is part of the body's response mechanism to injury or infection. Whilst inflammation plays a useful role in carrying white cells to the seat of an injury and helping to remove toxins, in the long term it can be damaging and painful.
The unique physiology of cats means many common drugs are not metabolized and therefore cats are particularly vulnerable to toxic accumulation. Thus, extreme care needs to be taken over the dosage, frequency of administration, drug type, and how the medication is given in order to reduce the likelihood of possible complications.
Corticosteroids are potent anti-inflammatories, but newer drugs belonging to the non-steroidal anti-inflammatory (NSAID) group are preferable in most cases. There are several licensed for use in cats, which are a powerful addition to our ability to relieve pain in cats.
Anti-inflammatory Therapy Procedure in Cats
NSAIDs are prescription medications, so the cat needs to be seen by a vet. Most NSAIDs are cleared from the body through the kidney, therefore before starting therapy the vet may need to take a blood draw to screen the patient for renal disease.
Treatment may be short term, such as reducing fever in a patient with an infection whilst antibiotics get to work. Or they may be long term, such as the arthritic cat with painful joints.
NSAIDs are not compatible with many other common medications, such as steroids, because of a heightened risk of gastric ulceration, so extreme care must be taken when mixing meds.
To reduce the risk of side effects such as gastric ulcers, NSAIDs must be given either with food or on a full stomach. Oral formulations include liquid suspensions, which make fine dose adjustments possible. Depending on the particular NSAID prescribed, the dosage is usually given once or twice daily.
Efficacy of Anti-inflammatory Therapy in Cats
Anti-inflammatory drugs from the NSAID family are good at managing mild to moderate pain. Severe pain requires the use of more potent analgesics (pain relievers) such as those from the morphine family.
Some anti-inflammatories, such as steroids, are potent at reducing inflammation but have no pain relieving properties.
Your vet will make a call as to which anti-inflammatory is best, based on the nature of the underlying problem. For example, mild arthritis or minor surgery is best served with NSAIDs. Severe debilitating arthritis may require steroids (for the strong anti-inflammatory effect) with the addition of a painkiller from another drug group. Whilst severe pain, such as a fractured leg, may require potent painkillers from the morphine family.
The big advantage of NSAIDs is they provide an option for at-home pain relief of cats with mild to moderate discomfort.
Anti-inflammatory Therapy Recovery in Cats
Some patients need short courses of pain relief, such as during the perioperative period. Other have long-term conditions, such as arthritis, and need ongoing medication.
NSAIDs are non-addictive and can be curtailed without problems once the inflammation has subsided. Corticosteroids, however, can induce a state of dependency in the body by suppressing the natural production of steroid. Therefore a slow, staged reduction of dose is necessary, especially for those on steroids for several weeks or months.
Cost of Anti-inflammatory Therapy in Cats
The anti-inflammatory medications licensed for use in the cat are prescription only. The most economic way to acquire NSAID medications is for your vet to write a script (cost $10 to $14) and then fill the script at a pharmacy. There are also economies of scale, whereby a 30 ml ($24) bottle of meloxicam is more economical to buy than ten x 3ml (10 x $6 = $60) bottles.
Blood tests to check kidney function are around $45 to $60 or more.
Cat Anti-inflammatory Therapy Considerations
Anti-inflammatory medications can considerably reduce a cat's discomfort or pain and therefore greatly enhance that cat's welfare. It is no longer a case that elderly cats with arthritis have to put up with sore joints, as there are good pain-relieving medications which are safe in the long term.
However, NSAIDs need to be treated with respect and care taken to ensure they are given safely. This includes screening for renal disease before the start of therapy, sticking within the recommended dosage, and giving food before or with medication.
Unfortunately, for severe pain the vet may need to look at stronger medications that are more tightly controlled by law, and therefore administered mainly within the confines of a veterinary hospital.
Anti-inflammatory Therapy Prevention in Cats
Cat owners should act responsibly to ensure their pet is safe from harm. This may mean keeping a cat as an indoor pet in order to reduce the risk of traffic collisions.
Cats may suffer pain for a number of reasons. Of these, the most preventable is dental disease. With regular toothbrushing or the use of dental hygiene products such as washes or food additives, the risk of gum disease or loose teeth can be greatly reduced.
With regards to arthritis, keeping your cat slim and supplementing their diet with nutraceuticals such as glucosamine and chondroitin, helps to protect their joints. That said, a cat that develops arthritis should not suffer pain unnecessarily, and rather than avoiding NSAID use, it should be encouraged in order to relieve discomfort.
Anti-inflammatory Therapy Questions and Advice from Veterinary Professionals
Fasola
grey tabby
3 Years
0 found helpful
Greetings and Happy Thanksgiving Dr. King / Dr.Callum. Thank you for posting the advice on cats and anti-inflammatory drugs.

I'm Keith, recently adopted by a cat who showed up at my door last July 4. I thought exploding fireworks were freaking out her eardrums, but she had a secret plan to move in, now going on 4.5 months; name is Fasola (Romainian for "bean").

In addition to mostly dry food, with one serving per day of wet food, I had been giving her a daily tablespoon of cream w/o incident.

Last Sat I ran out of cream, substituted w/ tblsp non-fat milk. At a teaspoon she got sick: vomit,to the litter box, rinse repeat for 1/2 hr. (litter box empty; no diarrhea). After 1/2 no more vomit, but frequent trips to the litter box continued, only a drop or two of something wet to show for it.

I thought constipation, but at night she made a sizeable single poo (mushroomed at one end). I thought "great,better now", and she went coo-coo-for-kitty-puffs as she does after a #2. A few minutes later more trips to the litter box, wet drops now-and-then. Began to suspect urinary blockage.

She slept so-so that night, getting up many times, but purring when I would pet her and able to get a few hours in-between pees.

Sunday, the same. I read about FLUTD, brought her to vet:
Diagnosis: idopathic urethritis
Prescription: Buprenorphine; a urinary tract diet for the rest of her life. Gave an antibiotic shot,
Radiograph: negative
Urinalysis :blood cells and crystals.

He chip-checked her(none) and explained she was pick-up/release feral cat, hence my lack of success at over 30 hours trying to find her owner. (our county has a do not kill policy— yeah!, but they clip off the top 1/3 of the ear to let them know it's feral and already fixed, shots etc,set free for rodent control)

Required 3 of us at office to stabilize her for the first dose of Buprenorpine. At home I made a body chock, dosaged as described.

2 days later not better as to volume of urine, but the; frequency of trips to the box a little less (resting more) and not getting up as much at night.

Tues called vet: Onsior. Got home 7pm, noticed she had not eaten, but not certain. Waited to give Onsior (was not sure if contraindicate w/ Bupre... Called vet Wed AM.

Wed AM would not eat wet food,water, or even cream. Gave her first pill Onsior at noon.

Thursday (Happy Thanksgiving) still not eating, and I can't bring myself to give her an anti-inflammatory drug on an empty stomach.

Brought home cooked turkey — no interest. Now I'm on my way out to p/u beef and cxn broths, meat baby foods, yogurt and other items that random online folks said triggered their non-eating cats to eat. If it does not work, on Friday or weekend back to the vet, concerned about all, and fatty liver issue some folks noted

Tried rubbing some bird toys w/feathers in cooked turkey and playing with her, and she was playful for a bit, and even walked to her dry food, but stopped short of eating or drinking.

When she's resting I can pet her and give her kitty kisses and she purrs.

Thank you in advance your valuable time. I suspect the milk shocked her into this condition, so "idiotpathic" on my part. Your thoughts, suggestions, and recommendations for topics for me to raise with the local vet are all much appreciated. Fasola and I welcome you to come as our guest for a Park City ski vacation.

thx so much, Keith keitharanATsisnaDOTcom
I see that your experience was posted over a year ago, so my comments are likely irrelevant but may be useful to others who read this website. We had a similar experience with our older cat right after she got into a little bit of milk that was leftover in the cereal bowl. She suffered stage 3 kidney failure and is on 3 different medications right now. I had to force feed baby food with a medicine dropper for a week and a half to keep her alive as she would not eat one bite of anything on her own. She is doing much better but still needs to be force fed with a medicine dropper in between meals because she doesn't eat enough to keep her weight up and to get enough nutrients. I think it would be wise for cat owners to strictly keep milk away from them. You just never know which cats will have such a severe reaction.
Add a comment to Fasola's experience
Was this experience helpful?
Winston
Street
5 Years
0 found helpful
Our cat has been prescribed Meloicam but he seems to be having muscle spasms. I have read that Meloxicam is not ideal for ongoing use in cats (versus dogs), particularly due to their kidneys.
What I have not managed to find is a NSAID that is recommended for cats.
Any ideas for cats with arthritis pain instead of Meloxicam?
Add a comment to Winston's experience
Was this experience helpful?
Timothy
dsh
5 Years
0 found helpful
My 5 year old cat who occasionally goes out with the dogs and back in with the dogs, wandered off yesterday. After 1 hour, he came home and went to sleep. For about 10 hours. We realized when we moved him off the chair, that he was injured. A few puncture wounds over hip, a scratch on the eye and ear. Face is fine, very superficial. Even the hip is superficial. But he is in pain. I gave him 0.1 cc of buspirone and repeated this morning. He is less stiff today, eating, drinking, even jumping on the bed and to the desk... and defecating fine. But under the laceration, his tissue seems hard. And he cries when i just lay my hand over it. Does he need an mri? For soft tissue damage? I know his hip is not fractured.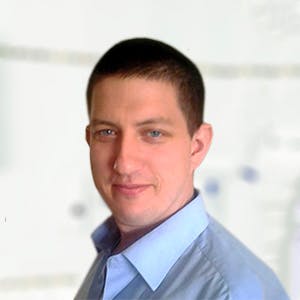 3320
Recommendations
Legally I cannot recommend the use of buspirone unless it was already prescribed by your Veterinarian; without examining Timothy I cannot determine the severity of the injury but would recommend visiting your Veterinarian for an examination to determine if any additional treatment is required and if any pain relief is required. Regards Dr Callum Turner DVM
It was prescribed for him from an earlier incident. I did follow up with my veterinarian, who agreed it was a cat fight, he must have been running away when bitten. One tooth punctured the skin and left him with a terrible infection. He gave a shot of abics and pain meds. 72 hours later, he is doing great. And hating being inside. Thank you.
Add a comment to Timothy's experience
Was this experience helpful?
Chernia
Random
8 Years
0 found helpful
Hi. My cat had been sick with diarhea. We brought her to the vet and after medication therapy she is ok now, except...
She avoids stairs. She has dificulties jumping even small stairs example she cant jump off the bed.she is almost always lethargic, i can see she is in pain, but on flat surface she looks ok. When i touch the paws she is ok. She hisses sometimes when i try to take her. What could be the reason?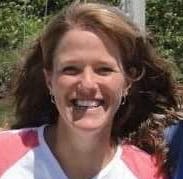 1611
Recommendations
Cats can sometimes get arthritis or joint pain, and it can be painful for them. Her behavior may or may not be related to the diarrhea, but since she is still displaying these problems, a recheck would be a good idea, as they can examine her and see what this problem may be, and recommend any treatment for her that might help.
Add a comment to Chernia's experience
Was this experience helpful?
Callie
Calico
1 Year
0 found helpful
My cat has suspected dry FIP and my vet gave me 3 Onsior/Robenacoxib 6 mg pills and she has felt so much better when she was on those, I want to get her a bigger prescription. I was curious how those pills affects the cats body in long term use.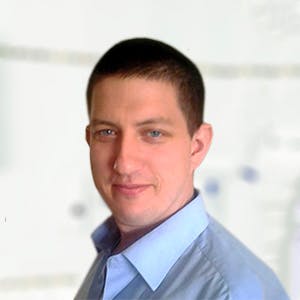 3320
Recommendations
Onsior (robenacoxib) is indicated for short term treatment in cat and is prescribed for a maximum of three days as indicated in the prescribing information linked below: "Onsior (robenacoxib) Tablets for Cats are indicated for the control of postoperative pain and inflammation associated with orthopedic surgery, ovariohysterectomy and castration in cats ≥ 5.5 lbs (2.5 kg) and ≥ 4 months of age; for up to a maximum of 3 days." However, your Veterinarian may prescribe an alternative medication at their discretion. Regards Dr Callum Turner DVM www.onsior.com https://assets.ctfassets.net/kvimhx6nhg7h/3lqYXVToVqWsgEiikumWs8/b641f1f0c40e3fe26a2c35fdc5170e69/Onsior_Tablets_for_Cats_PI_Oct_2016.pdf
Add a comment to Callie's experience
Was this experience helpful?
Yakety Yak
Male taby
10 Months
0 found helpful
My cat came home injured yesterday he is limping there's no broken bones that I can see but there is quite a bit of swelling. I'm trying to find out what I can do to help him with the swelling of his foot.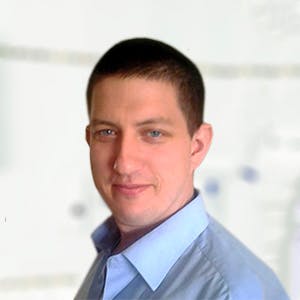 3320
Recommendations
Without examining Yakety Yak I cannot determine if the cause of the swelling is due to trauma, insect bite, snake bite or another cause; if you suspect there has been a traumatic injury (sprain etc…) you should restrict movement and prevent any activity (no playing, running or jumping). If a spider bite or snake bite is a possibility (not all bite wounds are visible) you should visit your Veterinarian immediately for an examination. Regards Dr Callum Turner DVM
Add a comment to Yakety Yak's experience
Was this experience helpful?
Moby
tabby
14 Years
1 found helpful
I have a 14 year old Male Tabby who has been recently diagnosed as diabetic. To further complicate matters, he also has stomatitis, or at least dental disease which we were treating with convenia antibiotic and depomedrol for anti-inflammation. Due to the diabetes showing up in a blood test, we've had to cease the steroid based anti-inflammatory medicine. My concern is that he is drooling again and showing signs of inflammation, all the while we've just started insulin injections 2 times a day. My vet said he couldn't think of any non-steroid based anti-inflammatory medicine that was not steroid based that could help. That seems wrong to me... I know there must be some NSAID medicine that could possibly help reduce the inflammation, and help him eat when he should. Please advise!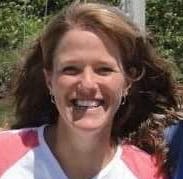 1611
Recommendations
There are quite a few NSAID medications for cats, but stomatitis typically responds best to steroids. I'm sorry that Moby is having this problem. It may be worth a try to give an NSAID and see if it helps him to the point where he can eat, and common NSAID's that you can get as a prescription from your veterinarian include Meloxicam, and Onsior. Each comes with it's own set of side effects, so your veterinarian can discuss those with you, as they know more about Moby's overall health condition. I hope that all goes well for him.
Add a comment to Moby's experience
Was this experience helpful?
Matty
Bengal
7 Months
0 found helpful
Has Symptoms
Lost of appetite,lost of activity,
White ulcer in the mouth of a cat near top teeth,fester and bad smell from the mouth,loss of hair,loss of smell,gag reflex...............................................................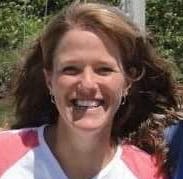 1611
Recommendations
Thank you for your email. Unfortunately, without examining Matty, I can't comment on what the lesion might be or what is causing it, but it does sound like it is affecting his life and needs to be examined by a veterinarian. They will be able to examine him look at the ulcer and assess his general health, and figure out what is going on with him and how to treat it. He is a young cat, and is prone to infection, infectious diseases, and parasites. I hope that your veterinarian is able to resolve this for him.
Add a comment to Matty's experience
Was this experience helpful?