Heartgard for cats is a beef-flavored chewable tablet that prevents heartworms, hookworms, and roundworms. Ivermectin is the active ingredient in Heartgard for cats. In addition to preventing parasitic infections, ivermectin also treats scabies and ear mites in cats. Keep reading for more information and answers to frequently asked questions about Heartgard for cats.
Dosage
Heartgard chewables for cats are available in 2 dosage strengths depending on your cat's weight:
Up to 5 pounds:

55 micrograms ivermectin

5 to 15 pounds:

165 micrograms ivermectin
If your cat weighs more than 15 pounds, consult your vet for the precise dosage. The recommended minimum dosage is 10.9 micrograms of ivermectin per pound of body weight, or 24 micrograms of ivermectin per kilogram.
Dosage instructions
Every 30 days, give your cat 1 Heartgard chewable. You can feed by hand or add the chewable to a small amount of palatable cat food. If your cat is particularly stubborn, you can break up the chewable into small pieces and feed it to them manually.
Heartgard for cats is most effective when chewed instead of swallowed whole. Make sure your cat takes the whole tablet. Monitor them afterward to ensure they don't vomit it back up. Provide food throughout the day to promote absorption.
Store Heartgard tablets at room temperature and out of direct sunlight.
Cost
The cost of Heartgard for cats varies depending on the retailer and costs of living in your area. Expect to pay $40 on average for a 6-month supply of Heartgard chewable tablets.
Efficacy
Ivermectin is a highly effective, well-tolerated heartworm preventative that starts working within 2 hours. Few studies have investigated the efficacy of Heartgard for cats specifically. However, one study found that Heartgard is 95.6% effective in dogs.
According to the Heartgard for cats product leaflet, one study of more than 3,000 doses of Heartgard found that 0.3% of cats experienced vomiting and 0.2% of cats experienced diarrhea. Separate clinical trials found that these side effects occurred when cats were given several times the recommended dosage. No adverse effects have been observed in pregnant or nursing cats taking Heartgard.
Side effects of Heartgard for cats
Side effects of Heartgard for cats are rare but may include vomiting and diarrhea.
Considerations
Your cat will need to be tested for heartworms before taking this medication. Heartgard for cats is safe for kittens as young as 6 weeks old. Kittens breastfed by a mother cat taking Heartgard will not be protected against heartworms.
Drug interactions
Although interactions are uncommon, Heartgard for cats may interact with the following drugs:
Ketoconazole

Itraconazole

Cyclosporine

Erythromycin

Amlodipine besylate

Nifedipine

Piperazine

Levamisole

Morantel
Let your vet know if your cat is taking any supplements or prescription medications before starting Heartgard.
Allergic reactions and sensitivity
It's rare for cats to be allergic or sensitive to ivermectin. A VetFolio toxicology brief notes that heartworm preventative tablets are extremely unlikely to cause an overdose. Keep all products containing ivermectin, include medications for other animals such as dogs and horses, out of your cat's reach. Signs of ivermectin overdose in cats include:
Frequently asked questions
Got questions about Heartgard for cats? Veterinarians on the Wag! app have answers! Submit your question to a vet using the form below, or chat live with a vet now for prompt answers.
Does my indoor cat need heartworm prevention medication?
Even if your cat lives indoors 24/7, they should still take heartworm prevention medication. Mosquitoes can enter your home through an open window and infect your cat with heartworms.
What should I do if I forget a dose?
Give the next dose as soon as you remember. Then, give subsequent doses every 30 days. Setting a reminder on your phone or calendar can help you remember to give the dose on time. The back of the Heartgard chewables box contains a convenient space to write down the dates you administered each dose.
What should I do if my cat vomits up the medication?
Call your vet for advice. The product leaflet recommends administering another chewable if you suspect that any of the dose has been lost.
I noticed pieces of the Heartgard chewable in my cat's stool. Do I need to give them another tablet?
No. The product leaflet notes that Heartgard is still effective in this case. If you have questions or concerns, contact your vet.
Do cats like the taste of Heartgard?
Many pet parents who reviewed Heartgard on consumer websites said their cats loved the taste, while others said their finicky cats didn't.
Can you get heartworm prevention medication over the counter?
You'll need a prescription from your vet to purchase Heartgard for cats.
Can I give my cat Heartgard for Dogs?
No. Heartgard for Dogs contains higher amounts of ivermectin, as well as pyrantel, and may be dangerous for cats. Always keep medications prescribed to other animals out of your cat's reach.
Can my cat take Heartgard if they've tested positive for heartworm or recovered from a heartworm infection?
Heartgard doesn't treat heartworms — it prevents them. Cats who recover from a heartworm infection can take Heartgard to prevent future infections.
Heartgard for Cats Questions and Advice from Veterinary Professionals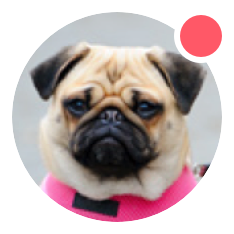 Need pet insurance?