What is Ataxia?
Ataxia itself is a symptom of an underlying disorder negatively affecting the cat's sense of motion. There are a vast number of possible disorders that can lead to an unbalanced gait. Both the duration of the loss of control and the severity of the instability may vary, depending on what is causing the issue to exist. Ataxia may be a sign of something harmless, or of a life-threatening disease.
When a cat experiences a period of limited or no muscle coordination, the condition is referred to as "ataxia". Ataxia is the most common neurological issue found in cats.
Symptoms of Ataxia in Cats
The range and severity of symptoms associated with ataxia will vary greatly depending on the type of ataxia present, and the cause of the occurrence. Signs to watch for include:
"Wobbly" gait
Clumsy movements
Weakness
Swaying
Head tilting
Leaning
"Goose-stepping" (abnormally high steps)
Tremors
Vomiting
Abnormal eye movements
Behavioral changes
Types
There are three different categories of ataxia that can develop.
Cerebellar
Cerebellar ataxia involves the part of the brain in charge of balance and coordination. This lack of control is often present from birth, but may also be brought on by damage or inflammation to the brain.
Vestibular
Vestibular ataxia relates to the function of the inner ear. The nerves surrounding the inner ear send information to the brain to maintain balance. It is thought that endolymphatic fluid (the fluid in the membranes of the inner ear) can become abnormal and irritate receptors causing inflammation.
Sensory
Sensory ataxia often involves damaged nerves or compression of the spinal cord. This inhibits the cat's proprioception (spatial awareness of self).
Causes of Ataxia in Cats
A great number of diseases or occurrences can cause ataxia to develop in cats. The causes are generally divided by types of ataxia.
Cerebellar
Bleeding of the brain (from stroke or blunt trauma)
Genetic defects
Exposure to toxins before birth
Viral infection (such as feline infectious peritonitis)
Parasitic infection (such as toxoplasmosis)
Meningitis
Insect bites
Benign or malignant tumors
Decreased blood supply to the brain
Hydrocephalus (water on the brain)
Hypoglycemia (low blood sugar)
Hypocalcemia (low levels of calcium)
Immune system disorders
Glycogen storage disease
Central nervous system vasculitis
Encephalitis
Vitamin E deficiency
Vestibular
Bacterial ear infection
Fungal ear infection
Nasal cavity or soft palate polyps
Exposure to toxins
Bone cancer near vestibular nerves
Congenital disorders
Medication
Sensory
Spinal trauma
Tumor on the spine
Diabetes
Spinal stroke
Bacterial infection
Metabolic disorders
Exposure to toxins
Diagnosis of Ataxia in Cats
Because so many possible causes of ataxia exist making a proper diagnosis can be difficult, but is necessary to provide appropriate treatment. Provide your veterinarian with your cat's full medical history to assist in the diagnostic process. Answer any questions about medications your cat is on and possible exposure to toxins, and provides a detailed explanation of your cat's diet. If severe trauma exists, the most threatening injuries will be addressed and treated first. The vet will note all symptoms and attempt to match them to the closest fitting disorder.
Full blood work will need to be run, including a complete blood count, which can indicate possible cancer growth. A biochemical profile and urinalysis can reveal how the organs are functioning, if inflammation is present and if mineral levels are abnormal in the body. An otoscopic examination of the middle ear may be performed to look for the presence of polyps, infection or foreign objects. A cerebrospinal tap may also be performed. A CT scan of the middle ear can provide information on the parts which are not visible. X-rays or ultrasounds may be needed to look for brain or spinal tumors or abnormal fluid deposits. Parasites, bacteria, fungi and viruses should be tested for.
Treatment of Ataxia in Cats
The appropriate course of treatment will vary depending on the diagnosis and location of the underlying cause of the issue. Many conditions will require a period of hospitalization.
Supportive Care
Many injuries and infections require supportive care to return stability to the cat. This often involves intravenous fluid administration, feeding tubes and maintaining the general comfort of the cat.
Antibiotics
If a bacterial infection has been found or if wounds exist, an antibiotic may be prescribed. These prescriptions often last from one to four weeks.
Surgical Removal
If tumors or polyps are found to be causing the ataxia, they should be surgically removed if possible. This procedure requires the use of a general anesthetic.
Medication
Certain conditions such as diabetes and mild cases of hydrocephalus can be alleviated with medication prescriptions. These generally do not cure the condition, but do provide symptom relief and improved quality of life.
Recovery of Ataxia in Cats
Recovery time and overall prognosis depend on the health condition that has been identified. Some issues are harmless and will not affect the cat's length of life, such as cerebral hypoplasia. Other issues are incurable and may lead to death, such as lysosomal storage disease, severe hydrocephalus, feline infectious peritonitis or glycogen storage disease. If the cat has experienced head trauma, any brain damage may be permanent.
During severe episodes of ataxia, it may be difficult for your cat to get to its litter box or food and water dishes. It is best to move these items close to the cat's bed so that it may access them. Clean your cat's bedding regularly, as it may soil it when it can not make it to the litter box. Dietary changes and supplement administration can alleviate certain conditions such as hypoglycemia or thiamine deficiency. Be sure to provide all recommended postoperative care if your cat has undergone surgery. Some cases of ataxia may spontaneously go away, while others will require life long treatment.
Ataxia Questions and Advice from Veterinary Professionals
Norbert (Bitty)
Domestic shorthair
2 Years
0 found helpful
Adopted 2 year old cat from shelter that didn't walk on front right leg. Shelter had taken him to vet that took x-rays, negative. Said it must be birth defect. After 1 month with us he starts walking on the leg. Now, 4 months later he has ataxia. Rear legs not working right. Our vet did blood work, all negative. Stared him on clindamycin and steroids. It's been 3 days and there's no change. He's loosing appetite. We administer fluids and force feed him. His eyes are wide open and alert. Any advice?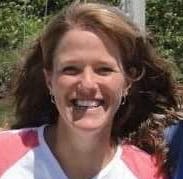 494
Recommendations
Thank you for your email. Without knowing more about Bitty, it is hard for me to comment on what might be going on with him. He may have a parasite that is affecting his neurologic status, which the Clindamycin should help. If he hasn't improved after 3 days, and isn't eating, he should be seen for a recheck with your veterinarian, as he may need further care. I hope that he is okay.
Add a comment to Norbert (Bitty)'s experience
Was this experience helpful?
Dash
Munchkin
12 Weeks
0 found helpful
Can vestibular ataxia or similar symptoms be caused by fever? Can it be caused by antibiotics? I am asking because I have a 12 week old munchkin kitten who suddenly became lethargic and feverish. His fever continued to rise for 2 days. Once he got an injected antibiotic his fever went down but then he started falling over, had left sided head tilt and gaze. I took him to a neurologist who performed an mri which was negative. So I'm just curious if a fever or antibiotics could have caused him to get this way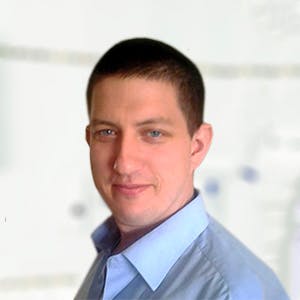 1993
Recommendations
Fever itself as a symptom wouldn't cause vestibular symptoms or ataxia but the underlying cause of a fever may do; also some medications may cause ototoxicity and should be checked under side effects and adverse reactions. There are various causes some of which (like cerebellar hypoplasia) would have been ruled out with the MRI; continue with the current course of treatment and monitor for improvement. Regards Dr Callum Turner DVM
Add a comment to Dash's experience
Was this experience helpful?
Linc
American Shorthair
13 Weeks
0 found helpful
Hi.
We put our two male 13 week old kitten in for desexing. they were both healthy happy bouncing kittens. Sadly both appeared to stop breathing during the procedure (they used anaesthesia) and had to resuscitate both of them. they were put on breathing tubes for a little wile and one never seemed to breath on his own after that so the vet decided it was best to put him to sleep. the other started to breath on his own and was able to come off the breathing tube. when we went to pick him up he still looked drunk or heavly under the effect still of the anaesthesia. he monitored him over night and he went from being limp to being able to use his front legs but could not seem to stand. i checked on him over night and he had wee and pooed himself. i took him back to the vet and she said his pupils had come down and would keep him overnight and flush him with IV drip. i have called today and there does not seem to be much change however the vet said he can stand slightly. im worried he might have bain damage as he seems blind and very listful. they are keeping him over the weekend to see what they can do but the vet put it down to something wrong with there DNA as they were both from the same litter and some cats find anaesthesia lethal and 1 in 2500 cats has this happen to them. My question is if given time is it likely he will return to normal or close to normal or is this a forever thing.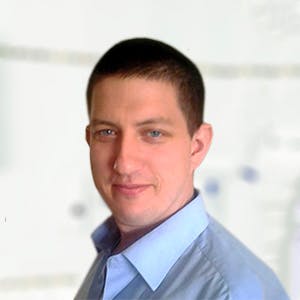 1993
Recommendations
Without examining Linc or knowing exactly what occurred it is difficult for me to give an indication of prognosis, anaesthesia reactions are rare but do occur; if there was only a reaction with your two kittens then most likely there may be a genetic component responsible but I cannot give any assurances that that is the cause. It is a case of taking a wait and see approach to recovery and seeing how Linc does over the weekend. Regards Dr Callum Turner DVM
Add a comment to Linc's experience
Was this experience helpful?
Max
dsh
10 Years
1 found helpful
My cat Max has ataxia which started a couple days after he completed a course of Clavamox for FLUTD prescribed by our local emergency vet in summer of last year. At the time he did not have a urinary infection. He had a PU surgery for obstruction in 2013 and we were told that cystitis was more common after that surgery. He has had only two episodes. The first was last summer and that is when we gave him the Clavamox and the ataxia started. At the time we saw our regular vet and he did not feel that he had a stroke but couldn't rule out vestibular disease. He prescribed a couple weeks of steroids. Max improved, though couldn't tell if from the steroid or just passage of time. He still cannot jump on counters or our bed, or run up stairs. He especially has trouble controlling his head when he eats and makes a mess. His appetite is great, drinks lots at his cat fountain, is interested and is otherwise himself. His second bout of cystitis was last night and we again visited the emergency vet. She did not feel his neurological symptoms were due to the antibiotic, but I simply can't dismiss the coincidence with the Clavamox. This time we requested an alternative antibiotic and they gave him Convenia (culture pending). She suggested blood work to rule out some of the other causes of ataxia (toxoplasmosis, diabetes, etc.) We did have a Senior Panel done back in summer which was normal. My question is, has Clavamox been linked to ataxia as an adverse event? I should mention too that Max has not had any injuries except scratches from rough play with our other neutered male cat (who has not had any health problems whatsoever) and none of his scratches have ever been infected. Both cats are indoors cats except that we put them in their mesh tent outside on warm days on occasion.

Best regards,

Max's Mom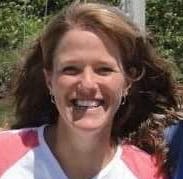 494
Recommendations
Thank you for your email. As far as I am aware, Clavamox has not been linked to neurologic signs or strokes, and it is a very commonly used antibiotic in both cats and dogs. It would probablyl be best to continue to follow the advice of your veterinarian, as it sounds like they are doign their best to identify Max's problem. I hope that he does well.
Add a comment to Max's experience
Was this experience helpful?
Sampson
tabby
8 Months
0 found helpful
Medication Used
Clindamycin Hydrochloride
My 8 month old Kitten has been in and out of the ER twice this week. He has been showing severe ataxia symptoms that are progressing quickly. He also has lost weight since his 3 month appointment (4.5 then, 4.3lbs now) He is Stumbling, falling over, falling off things, lack of control of his legs, head and body tremors, vomiting and has recently almost totally stopped eating/drinking. Ive been told he needs to see a neurologist and get an xray and MRI to diagnose this (with no promise of treatment) which I can't afford. I suppose my questions are Is he in pain, and how much longer does he have to live?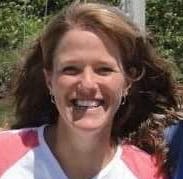 494
Recommendations
Thank you for your email. I'm very sorry that that is happening to Sampson. Without examining him or knowing more what is going on with him, I'm afraid that I can't give you an answer as to whether he is in pain, or how long he will live. Those are questions that you would want to ask your veterinarian, as they have examined him and are able to assess his quality of life. If he is in pain, they will be able to tell you, and will be able to help you make any decisions that you need to make. I hope that he starts to recover.
Add a comment to Sampson's experience
Was this experience helpful?
Nemo
Shorthaired domestic
6 Months
-1 found helpful
My kitten who is 6 months old was walking yesterday and fell over immediately. His walking goes on and off. Sometimes he walks fine and other times he just falls over while walking. I noticed before he falls his back right leg goes sideways. Any advice?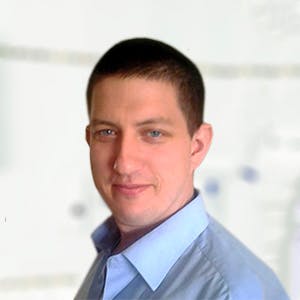 1993
Recommendations
There are many different possible causes of an unsteady gait including trauma, congenital problems, nutritional deficiencies or infection. It would be best to visit your Veterinarian to check Nemo over as there are many different causes. Regards Dr Callum Turner DVM
My cat 6years old came back home with lump in left side of abdomen and lower legs weakness 15days ago. We called a doctor and he treated on injection kind of albendazole, and then my cat better worse and lay down. I think got blindness although have pupil movement. Later, his lump bursts and pus out. Another doctor gave antibiotics for 3days and cut of upper skin in that area and took dressing 2times for a day. Also gave antiobiotic powder. It lasts about 4days after treatment. But I dont like his condition so much. I think his wound doesnt heal much. He drink food and nutriments.Output also good. But still got tremer and not got enough normal conscious. Please give some advise.
Add a comment to Nemo's experience
Was this experience helpful?
Vincent
Ragdoll
19 Years
0 found helpful
I have a 19yr old cat that has had a sudden onset of Ataxia. When attempting to stand up he falls over on his side and then staggers back-and-forth when walking and falls over while walking. I noted one day prior that when he went to the litter box he had soiled on the outside of it instead of inside. This is the first time it has ever happened. By evening time he was staggering started. When you went to the litter box I had to hold him under his belly so that he could maintain his balance to urinate. He is eating and drinking, will fall over while doing so. I want to do what's best for my cat. This started on a Saturday night and my veterinarians office does not open until Monday. What are some of the causes, and what can I do? Thanks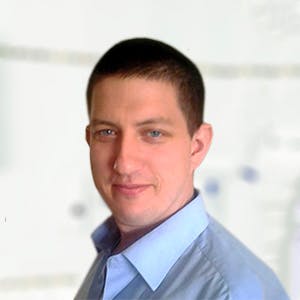 1993
Recommendations
In a cat Vincent's age, there are many possible causes including liver disease, vestibular conditions, head trauma, ear infections, poisoning among other conditions. I would recommend visiting your Veterinarian or an Emergency Veterinarian as soon as possible to determine what exactly is going on but in the meantime ensure that Vincent is drinking and staying hydrated. Regards Dr Callum Turner DVM
I took Vincent to the Veterinarian and he was diagnosed with vestibular Ataxia. I'm antibiotics and steroids were given. How long does this take to work, and can he recover?
Add a comment to Vincent's experience
Was this experience helpful?
Smirre
Domestic long hair
5 Years
1 found helpful
Has Symptoms
Wobbly gait, convulsive movements
Our 5-year old male cat suddenly had a wobbly gait today after scratching the scratch post - something I have never seen with him. Before this, a few days ago I thought I saw him having a few "convulsive" movements while trying to flip over on the bed.

Nothing strange had happened again since, and his gait is currently back to normal. He is still very active, easily jumps and runs fast, he is playful and portraying his usual appetite.

Could this have just been something odd? Would it be alright to observe him for another 24 hours or so before taking him to the vet? If nothing happens, could it likely have been something temporary?

Any advice would be highly appreciated. Thanks!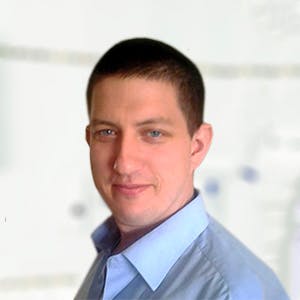 1993
Recommendations
There are a few possible causes for the symptoms you are describing which may include low blood glucose, liver disease, vestibular issues among other causes; if Smirre is otherwise in good spirits you should keep an eye on him for the time being but if this episode recurs you should visit your Veterinarian immediately for an examination. Regards Dr Callum Turner DVM
Add a comment to Smirre's experience
Was this experience helpful?
Leo
Oxicat
5 to 6
0 found helpful
Dear Dr.

We put our cat to sleep two weeks ago. His name is Leo, he is an oxicat. A day after a fight with another cat living (they used to fight from time to time) at home his tail was down, like "death". We went to the vet, they examined using Xrays, and found no signs of trauma, but by then the cat has no control over his balder (we needed to express three four times per day) and next day he got paralyzed his rear legs. Vet considered trauma cause be the cause. A week later the cat started to have problems towards the head, I meant his ability for using the front legs were reduced and finally he was not able to stand by. We changed the clinic and the new vet prescribed a CT exam for checking what can't be causing the problem, as at the place we live we need to travel 700 km for the nearest Magnetic resonance Facility (place in a Vet university hospital). The CT shown anything apparent and therefore the vet told us that trauma could not be the cause and he was suspecting about infection or tumor. He recommend us to travel to this hospital and to perform a MRI exam as well as intra cephalic liquid examination. We traveled there and the magnetic resonance shown the spine entirely affected (reaching the brain) and the color of the fluid indicated infection probably by FIP (coronavirus), which has been confirmed yesterday. At the day of the examination and considering the current pain (cat had day to day worst condition and last two days even with painkiller he was very excited and only calmed down when hiding his head within my hands and or entirely covered by a towel (just his nose out). He stopped drinking (when he was ok he loved to drink a lot of water) and only was eating fresh tuna (like sashimi. we discover this possibility after he has stopped to eat any other food we have tried, and aften been forcing his feeding during a week or ten days with a mouse of pate home made of liver (I have read Vit A may cause meningitis, so not sure if we contributed to worsen his symptoms). We put him to sleep as diagnostic, quality of life (manly pain) and recovery possibilities were bad. I am living in an Asian country where to speak to vets in English is not always easy (nor us neither them are English speakers), and after these two weeks after his death I have some unsolved questions:

- It is possible that FIP may only appear clearly diagnosed after the intra cephalic fluid exam (more than 1000 cells detected) while the standard test sometimes were positive and sometimes negative (same with leukemia)
- Necropsia exam did not detect other organs affected, but virus test on the fluid was positive for FIP.
- The cat suffered some months ago a wound on the base of his tail, I guess as a result of a fight in the garden (as I told above cat are coming in our garden and fights are unavoidable from time to time when our cats spend their time on the garden). The was treated with antibiotic and daily visits to the vet for cleaning it, as the wound was seriously infected and producing big amount of pus. We discover the wound (it was perfectly hidden under he fur of the base of the tail) because he had a kind of ataxia symptoms (no more than three episodes). He recovered and ataxia (or alike) disappeared as well and never repeated again. May this episode to originate what has happened later (i Know FIP epidemiology follows a oral fecal way)? It could be a bacteria the cause instead and therefore not as fatal as FIP?
- Why the last two days the cat was so agitated and hidden from light / open spaces so actively (under his towel)?
In definitive I think it is hard to us (cultural and idiomatic issues) to accept we did what was better for our really loved friend . I really appreciate you taking your time for answering us. Best.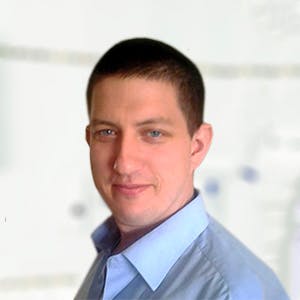 1993
Recommendations
Detection of coronavirus is not definitive for FIP (feline infectious peritonitis), many cats (up to 90% in some environments) will test positive for coronavirus but only a few cases of a mutated strain of the coronavirus will result in a FIP infection. Diagnosis with cerebrospinal fluid is indicative for FIP if protein is above 200mg/dL and white blood cell count is above 100 cells per microlitre; blood testing showing albumin:globulin ratio of less than 0.8 is also indicative of FIP with results less than 0.4 almost confirming it. It is difficult to say what the specific cause of death was but FIP may have played its part; necropsy is usually conclusive so it is difficult to comment if it was unable to give a diagnosis. Regards Dr Callum Turner DVM www.cliniciansbrief.com/sites/default/files/attachments/Feline%20Infectious%20Peritonitis.pdf
Add a comment to Leo's experience
Was this experience helpful?
Paint
Egyptian Mau
4 Weeks
1 found helpful
So last night, my four/near five week old kitten was stepped on. It was an accident as my boyfriend tripped and felt fur under his foot and immediately lifted up. The kitten made some convulsive movements before getting up and attempting to run under the couch. I managed to grab a hold of her and keep her in alignment as well as possible because I was worried about possible spinal injuries. While driving her to an emergency vet, I watched her breathing and she was able to meow and breath properly still. When we made it to the vet, he stated she was breathing okay, but she was dehydrated. We were unsure if her mother was producing enough milk and made a decision to begin weening her off, so the vet administered a subcutaneous injection of fluids and kept her overnight with some oxygen. We came to pick her up this morning, and the vet stated she was breathing fine, but she wasn't walking as well as he hoped for and her respirations were a little elevated. Upon bringing her back, we started giving her a mixture of pedialyte and milk replacer because she was having trouble walking to eat. I try to let her rest unless I get her up to eat, but when I do get her up, I notice that she will only walk in circles and sometimes even fall over. I have also observed her staring off at nothing, and both her pupils appear to be dilated. Her respirations were abnormally high this morning, but they have managed to slow down since. One issue she is also having after her return back home is the fact that she is unable to meow properly even though she is trying. Her legs begin shaking as well if she is up too long. The vet told me to really just let her rest and feed her as much food as she will take. I understand this will help, but I am just worried for her well being. I wanted to see if I could get a second opinion here before I make a decision to break the bank even more and take her back to the vet.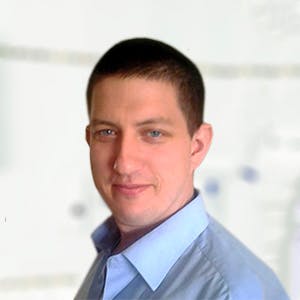 1993
Recommendations
A full grown human standing on a kitten could have caused instant death; luckily Paint is still with us. Spinal injury, brain injury as well in internal injuries are all possible in these cases; there is no quick fix and recovery is slow (very slow) and may still be unrewarding. Rest together with good nursing care is the best course of action; your Veterinarian would have stabilised her and would have been confident in discharging her. Just ensure she is rested. Regards Dr Callum Turner DVM
Add a comment to Paint's experience
Was this experience helpful?
Lucy
domestic shorthair - tabby
8 Months
0 found helpful
Hello, I rescued a kitten who was about 6 weeks old. As she is growing, I noticed she walks a little funny, kicking her legs out a bit and stepping heavy. My vet said she has ataxia but not a severe case. Without knowing what happened to her from the time I saved her, I am not sure what type of ataxia she has. My concern is that she is needing to be spayed soon (she is approx 8 months old now) and want to know is there any risk in putting her under anesthesia for the procedure? Should I be worried?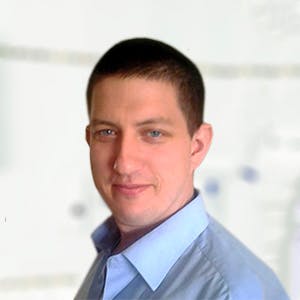 1993
Recommendations
There are various causes of these symptoms which you are describing and not knowing Lucy's history for the first six weeks or so of her life leaves many unanswered questions about trauma, poisoning, infections etc… There is no real special consideration given to anaesthesia in this type of case however your Veterinarian will make sure that duration of anaesthesia is as short as required. Regards Dr Callum Turner DVM
Add a comment to Lucy's experience
Was this experience helpful?
Sasha
American Shorthair
9 Months
0 found helpful
Has Symptoms
Third eye lids show 75% of the time
Sits with hip to one side
Lays woth legs spread on ground
My cats eyes are always watery and she is sneezing. This has been on amd off since we got her and can change from morni g to night back to normal in the morning. I have taken her to a vet twice first they had me administer eye drops that made it worse then gave me antibiotics and eye gel that seemed to get rid of it for about a week before it started again. I asked about allergies and the vet brushed it off saying it was viral and could be any one of five different viruses but they couldnt tell me which one. She also has balance issues all in her back legs and has since we got her two months ago. When i set her down after holding her every time she falls sideways with her back legs while front stay upright. She also has issues walking narrow paths without her back end falling. When i asked vet about this he just said some cars have that and went on to another subject.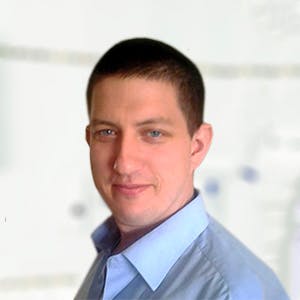 1993
Recommendations
I would suggest getting Sasha checked out by another Veterinarian to be on the safe side as a full examination of her symptoms hasn't been completed. Allergies or other irritation are a possible culprit for the watery eyes along with infections, foreign objects and ophthalmic disorders; her back end is worrying and should be examined thoroughly before settling on 'some cat's have that'. Regards Dr Callum Turner DVM
I have three other cats all over a year old (one just turned one one is two as of july and the other will be three in Dec.) None have any simular symptoms. They all clean eachother and eat same food out of same bowl as well with their water so whatever this is is not effecting the others which is what has me baffled. All have had their shots amd are fixed.
Has she ever been evaluated for spinal stenosis? One of my dachshunds has it, and it's difficult for her to control her right hind leg.
Add a comment to Sasha's experience
Was this experience helpful?
Bertie
moggie
11 Weeks
1 found helpful
Has Symptoms
Head shaking,loss of balance,wobbly
Medication Used
prednisolone, zodon antibiotics
I am fostering 4 rescue kittens and their feral mum for a small rescue. The kittens have always been smaller than average but have made good progress about from a bout of diarrhoea at 5 weeks and were prescribed probiotics and were wormed with a 3 day course of Panacur. All was fine and then at 11 weeks and just after their 2nd 3 day course of Panacur, the largest kitten developed an unsteady gait in his hind legs which has progressed to a shakey head and back leg coordination problems. He has been twice to the vet who has given antibiotics and prednisolone but thinks it is cerebullar hypoplasia. He has got slightly worse over 2 weeks, but is eating, drinking and going to the loo fine. Any more hopeful suggestions please? The vet has not done any tests.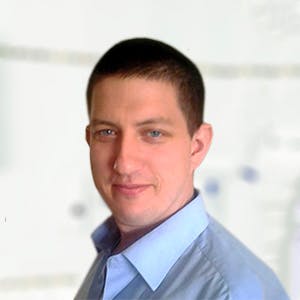 1993
Recommendations
It looks like your Veterinarian has covered a few different bases with the Panacur (fenbendazole), antibiotics and prednisolone; cerebellar hypoplasia is a possible cause if treatment is ineffective and is normally diagnosed with CT or MRI, other ways to diagnose this condition is through a diagnosis of exclusion. Regards Dr Callum Turner DVM
Hello, I have a kitten that has genetic cerebellar ataxia. Coincidently, I have the same thing. So basically I perform a modified version of the physical and occupational therapies that I receive daily. The Therapists where I receive care actually help me prepare excercises fot him. We have another cat that is a couple years older than him, and he helps him to be a "cat". He has helped him to learn how to "cat". It's amazing when I first saw him he could barely walk now he is running and jumping and he actually walked upstairs and everything!

So I say all of that to say, that occupational and physical therapy is everything... It must be done every single day period every activity has to be geared towards therapy. If you're able to buy a kiddie pool, you can actually start water therapy as well. Good luck to you, this will be a long and arduous process.
Thanks for your reply. Bertie continues to worsen and I do not think it is CH but I don't know what. We cannot afford the MRI scans which would be about £2000. I will do what I can for the little boy x
Add a comment to Bertie's experience
Was this experience helpful?
"BUGS"
DLH Tuxedo
Approximately 10
1 found helpful
Has Symptoms
Crawling, holds head to one side when laying down,
I have a cat who had all teeth removed a year ago. He has never fully recovered his personality and health. He has slowly lost almost half his weight. I have taken him to the Vet many times and was given injections of nausea, antibiotics, steroids, etc. About 2-3 months ago he started walking wobbly, holding head at an angle and was starting to spit up white foam. (nausea injections again). Then while sleeping there were episodes of some type of seizures. Now he is barely walking but mostly crawling. I have taken him to 4 different Vets, 5 visits and cannot get a definite diagnosis. He has good days and bad days. He is constantly hungry and sometimes jumps on the food table with the rest of my cats by a small kitchen ladder to the table. He will eat mostly gravy from the food and then lays his head to one side. It is as if he cannot swallow or something lodged in throat even though all Vets have said no obstruction. Since his teeth were removed I thought this was an issue of swallowing maybe. He will lay his head down and I will pick him up again and he will try to eat again. He does go to the litter box but does have problems because he cannot stand up but uses the bathroom basically laying down and then he will crawl or jump out the best he can. Some days he will crawl to the outside where I am with the rest of the cats. Some days I have to lift him to the food table and then to my bed where sometimes he will jump. This is really frustrating to not know what it is and what is causing it in order for treatment. All Vets are "stumped" as to his diagnosis. He has had many blood work ups. Thanks!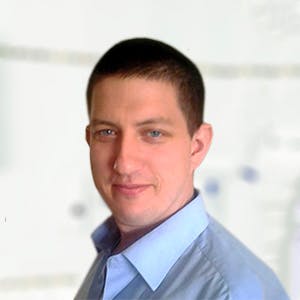 1993
Recommendations
I am guessing all the blood work shows liver and kidney (as well as all other parameters) within normal range. Problems with swallowing can be due to paralysis of the muscles at the back of the throat; head trauma, brain tumour, stroke, parasites, brain swelling and poisoning (the damage after a poisoning event) may all cause these symptoms as well as liver and kidney disease which would have shown up on blood tests. The next step would be a CT or MRI to check his brain, but this may be cost prohibitive. Regards Dr Callum Turner DVM
Thanks! I really Appreciate the Input!
Add a comment to "BUGS"'s experience
Was this experience helpful?
Leo
mixed
8 Years
1 found helpful
My cat is wobbling, he's almost 8 years old he is falling over, active drunk and I'm very concerned. What should I do?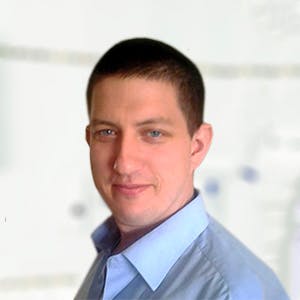 1993
Recommendations
Please visit your Veterinarian immediately as there are many conditions, some life threatening which maybe affecting Leo including infections, liver disease (hepatic encephalopathy), parasites, poisoning, toxins, tumours, hormonal disease to name a few. Treatment would be dependent on the underlying condition. Regards Dr Callum Turner DVM
Add a comment to Leo's experience
Was this experience helpful?
kitten
British Shorthair
15 Years
0 found helpful
hi dr turner - my 15 year old male cat has ataxia. he has been to a neurologist, cardiologist along with his regular vet. his blood work from a few weeks ago show elevated liver enzymes - so the vet gave us denim. meanwhile, he has had a lung and chest exray and echogram of heart. nothing alarming was found - mild asthma in lung. need advise on next test, cardiologist recommend halter monitor to check electronic pulses from heart to determine if oxygen fluctuates affecting brain functions. also, ultra sound to see . my questions is what is the probably the heart is the cause of the alexia? we don't want the mri due to the concern of putting cat under. so should we ask the vet for an antibiotic to treat any potential for baterial infection that may be affecting inner ear - causing the ataxia? what other options should we consider to treat what we can without the mri?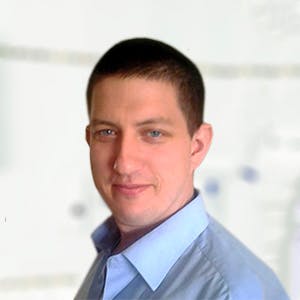 1993
Recommendations
Ataxia can be caused by three main groups of conditions, either: vestibular (balance), cerebellar (brain) or sensory (the input from the surroundings are not being sent properly to the brain. There is a long list of actual possible causes including: head trauma, poisoning, infections, brain tumours, liver disease, kidney failure, stroke, nutritional deficiency, parasites, autoimmune disease, etc… In older cats, poor cardiac output can lead to a lack of oxygen reaching the brain which can cause symptoms; as an animal ages, organs become less reliable. A cerebrospinal fluid analysis may be useful as it would indicate inflammation or other cells or constituents which may give more information than a MRI. Regards Dr Callum Turner DVM
Could your veterinarian possibly use ketamine? I'm just learning the ropes in the veterinary field, and I'm not sure if ketamine would affect your cat's other conditions, but, I do know that it's considered the safest anesthetic for animals who have trouble breathing because it doesn't cause apnea.
Add a comment to kitten's experience
Was this experience helpful?
snow
Persian
2 Months
0 found helpful
I just adopted a 1 month old cat that has been treated in a very ugly way, thrown from the second floor and left behind. He has spinal injury and ataxia, whenever he tries to rise his head he gets hyperextension of the neck. I toke him to the veterinarian and he advised me to put him down, but I do have faith that he will get better with a good support.
I just want to know what is the prognosis of such cases? and how to take care of him?
really, I don't want to give up on him, thank you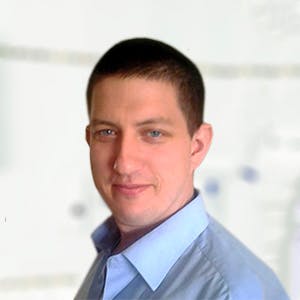 1993
Recommendations
It is great that you want to give Snow a good life, but in some cases the kindest way forward is euthanasia if their quality of life isn't going to be what a normal cat should have. I cannot comment on Snow's particular case as I haven't carried out an examination or taken an x-ray, it would be best to see another Veterinarian for another opinion. Regards Dr Callum Turner DVM
Add a comment to snow's experience
Was this experience helpful?
Pinki
domestic short hair
17 Years
0 found helpful
My cat has developed vestibular ataxia two weeks ago after starting Mirtazapine. With every dose, it has become more pronounced. It began as a wobbly gait, and now she has a head tilt and walks in circles. She is 17 years old and has CKD and pancreatitis. One of the side effects of Mirtazapine is ataxia, which is a broad term. Could Mirtazapine in a hypersensitive cat cause a head tilt and circular walking? I should note we are operating under the assumption that she has suffered a stroke and are treating her appropriately.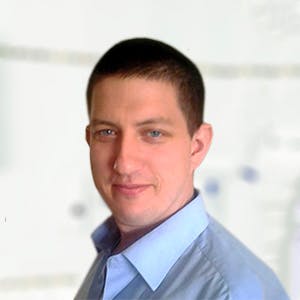 1993
Recommendations
Mirtazapine (which is has a few uses including appetite stimulation) may cause ataxia in cats; I couldn't find any direct scientific article relating to cats to link to, but there are plenty of articles in human medicine linking Mirtazapine to vertigo (generally in 7% of human patients, again I couldn't find data on cats). Whilst the possible side effects of Mirtazapine should be considered, a geriatric cat would be at risk of other causes including progression of kidney disease, liver failure, hepatic encephalopathy, poisoning, tumours, stroke and trauma. Regards Dr Callum Turner DVM
Add a comment to Pinki's experience
Was this experience helpful?
Bandit
mixed
almost 5
0 found helpful
we found our cat as she suddenly appeared in our back garden, and after trying to find her owners, we too her in. she's lived with us for almost 4 years. in the past year, she's had 3 attacks of some sort. the 1st time, she stood up on the bed where she had been sleeping, fell off the bed, then walked almost like she was drunk. kind of sideways, staggering, and had some frothing at the mouth. the other 2 times, she's fallen from where she was lying, same walk with the sideways gait and staggering, but no frothing. what might be happening to our Bandit?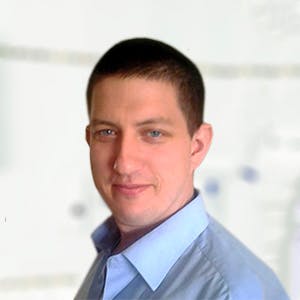 1993
Recommendations
There are various causes for ataxia in cats including infections, vestibular disorders, trauma, brain tumours, dehydration, poisoning, heart disorders (low blood flow to the brain), stroke, dietary deficiencies, low blood pressure, low blood sugar or hormonal conditions. Waking up suddenly may be caused by pain, heart disorders or neurological problems. Due to the varied number of causes, a neurological examination and diagnostic tests would need to be carried out by your Veterinarian to determine a diagnosis. Regards Dr Callum Turner DVM
Add a comment to Bandit's experience
Was this experience helpful?
chester
Himalayan
16 Years
0 found helpful
I have a 16 year old cat. wondering what to do about my cat. He is wobby and falling over. It just started yesterday afternoon. He has been on epogen and benazepril now since 2/9. I took him to the vet yesterday and she insists to continue with the meds scheduled for today as I suspended them both yesterday. He is more wobbly since I left her and just now I went to the closet where he decided to lay down and got there too late and he urinated on the blanket under him b/c he couldn't get up to walk to the litter box. I am worried! He has a kidney issue but never had an issue with peeing inside the box and walking around. He was fine over the weekend.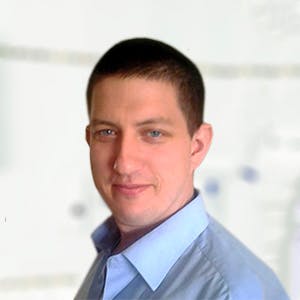 1993
Recommendations
If Chester is progressing with his incoordination, it may be worth visiting your Veterinarian again for blood tests to check liver (especially) and kidney function as waste products may accumulate in the blood and have an effect on the brain. Other causes include tumours, neurological problems and poisoning. Regards Dr Callum Turner DVM
Add a comment to chester's experience
Was this experience helpful?