What is Ataxia?
Ataxia itself is a symptom of an underlying disorder negatively affecting the cat's sense of motion. There are a vast number of possible disorders that can lead to an unbalanced gait. Both the duration of the loss of control and the severity of the instability may vary, depending on what is causing the issue to exist. Ataxia may be a sign of something harmless, or of a life-threatening disease.
When a cat experiences a period of limited or no muscle coordination, the condition is referred to as "ataxia". Ataxia is the most common neurological issue found in cats.
Symptoms of Ataxia in Cats
The range and severity of symptoms associated with ataxia will vary greatly depending on the type of ataxia present, and the cause of the occurrence. Signs to watch for include:
"Wobbly" gait
Clumsy movements
Weakness
Swaying
Head tilting
Leaning
"Goose-stepping" (abnormally high steps)
Tremors
Vomiting
Abnormal eye movements
Behavioral changes
Types
There are three different categories of ataxia that can develop.
Cerebellar
Cerebellar ataxia involves the part of the brain in charge of balance and coordination. This lack of control is often present from birth, but may also be brought on by damage or inflammation to the brain.
Vestibular
Vestibular ataxia relates to the function of the inner ear. The nerves surrounding the inner ear send information to the brain to maintain balance. It is thought that endolymphatic fluid (the fluid in the membranes of the inner ear) can become abnormal and irritate receptors causing inflammation.
Sensory
Sensory ataxia often involves damaged nerves or compression of the spinal cord. This inhibits the cat's proprioception (spatial awareness of self).
Causes of Ataxia in Cats
A great number of diseases or occurrences can cause ataxia to develop in cats. The causes are generally divided by types of ataxia.
Cerebellar
Bleeding of the brain (from stroke or blunt trauma)
Genetic defects
Exposure to toxins before birth
Viral infection (such as feline infectious peritonitis)
Parasitic infection (such as toxoplasmosis)
Meningitis
Insect bites
Benign or malignant tumors
Decreased blood supply to the brain
Hydrocephalus (water on the brain)
Hypoglycemia (low blood sugar)
Hypocalcemia (low levels of calcium)
Immune system disorders
Glycogen storage disease
Central nervous system vasculitis
Encephalitis
Vitamin E deficiency
Vestibular
Bacterial ear infection
Fungal ear infection
Nasal cavity or soft palate polyps
Exposure to toxins
Bone cancer near vestibular nerves
Congenital disorders
Medication
Sensory
Spinal trauma
Tumor on the spine
Diabetes
Spinal stroke
Bacterial infection
Metabolic disorders
Exposure to toxins
Diagnosis of Ataxia in Cats
Because so many possible causes of ataxia exist making a proper diagnosis can be difficult, but is necessary to provide appropriate treatment. Provide your veterinarian with your cat's full medical history to assist in the diagnostic process. Answer any questions about medications your cat is on and possible exposure to toxins, and provides a detailed explanation of your cat's diet. If severe trauma exists, the most threatening injuries will be addressed and treated first. The vet will note all symptoms and attempt to match them to the closest fitting disorder.
Full blood work will need to be run, including a complete blood count, which can indicate possible cancer growth. A biochemical profile and urinalysis can reveal how the organs are functioning, if inflammation is present and if mineral levels are abnormal in the body. An otoscopic examination of the middle ear may be performed to look for the presence of polyps, infection or foreign objects. A cerebrospinal tap may also be performed. A CT scan of the middle ear can provide information on the parts which are not visible. X-rays or ultrasounds may be needed to look for brain or spinal tumors or abnormal fluid deposits. Parasites, bacteria, fungi and viruses should be tested for.
Treatment of Ataxia in Cats
The appropriate course of treatment will vary depending on the diagnosis and location of the underlying cause of the issue. Many conditions will require a period of hospitalization.
Supportive Care
Many injuries and infections require supportive care to return stability to the cat. This often involves intravenous fluid administration, feeding tubes and maintaining the general comfort of the cat.
Antibiotics
If a bacterial infection has been found or if wounds exist, an antibiotic may be prescribed. These prescriptions often last from one to four weeks.
Surgical Removal
If tumors or polyps are found to be causing the ataxia, they should be surgically removed if possible. This procedure requires the use of a general anesthetic.
Medication
Certain conditions such as diabetes and mild cases of hydrocephalus can be alleviated with medication prescriptions. These generally do not cure the condition, but do provide symptom relief and improved quality of life.
Recovery of Ataxia in Cats
Recovery time and overall prognosis depend on the health condition that has been identified. Some issues are harmless and will not affect the cat's length of life, such as cerebral hypoplasia. Other issues are incurable and may lead to death, such as lysosomal storage disease, severe hydrocephalus, feline infectious peritonitis or glycogen storage disease. If the cat has experienced head trauma, any brain damage may be permanent.
During severe episodes of ataxia, it may be difficult for your cat to get to its litter box or food and water dishes. It is best to move these items close to the cat's bed so that it may access them. Clean your cat's bedding regularly, as it may soil it when it can not make it to the litter box. Dietary changes and supplement administration can alleviate certain conditions such as hypoglycemia or thiamine deficiency. Be sure to provide all recommended postoperative care if your cat has undergone surgery. Some cases of ataxia may spontaneously go away, while others will require life long treatment.
Ataxia Questions and Advice from Veterinary Professionals
SAVAGE
domestic kitten
9 Weeks
0 found helpful
My pit bull found a three week old kitten under a porch.. he let me know it was there . He looked malnourished. So I took him home he was very lathargic..I got him warm an started feeding him formula..He loved to eat. I spent every second with him.. I immediately noticed his pupils wernt centered in his eyes. An there was swelling in his head.An a very wobbly gate. I felt he has HC. Not sure of the prognosis of HC. I researched. An mainly wanted to give savage the best life an relentless love.. He showed much improvement. With proper nutrition. Heating pads, He wanted to live an although wobbly he quickly learned that running was a better gait for him. He was the most playful fun loving kitten I have ever seen. He never left my side. I took him to the vet..an she feel in love as I did. His big head an googly eyes were too much. Yes she said he was special. He was treated for worms. I WATCHED him extra close as I felt his reaction was extream. He slept for two days. I was extreamly concerned.. day three he was doing better expelled his worms. I iced his head as it seemed more swollen.. seemed to help.. as weeks went by his pupils got centered were dialating correctly an he was getting more rambunctious. SO funny.. But with this I had to watch him . HE ran into walls table legs etc. Hed jus get going so fast playing with his special condition his spacial awareness an hyperactive disposition were issues.. After every head bonk I'd immediately ice his head..an did it every night before bed. He liked it. An it seemed to improve his gate an overall health.. I would only ice for a min. Or two. Jus till he said enough.. but a long as his head was too hot to the touch an not looking large especially near his forehead.. he was on the go an getting around great.. he tripled his weight an by 8 weeks was 5.8 lbs.. he loved food.. an i kept it grain free. An usually canned wet food is what he prefered.. hed use his litter box 90% of the time. Slept in bed with me.. I jus loved him he did take extream amounts of cautious care. But I loved every minute of it..He jus kept progressing. At 8 weeks I took him to the vet again. She couldnt believe it. She was amazed how big he was. The improvement in his vision. Head swelling, an gate was impeccable.. We didnt vaccinate him as we both decide aginist it until he was older I was relieved.. She gave me REVOLUTION for preventative aginist worms an fleas.. I was weary an said are you sure. She said it's not a pesticide. An ther was no reason to worry.. I being reluctant contemplated for a few days. An decide to only use half the application.. an did not apply it close to his head due to his HC.. so I lightly applied not even half of the dose by the doc of tail. He seemed unaffected . He played normal the entire day. That night he seemed tired so I took him to bed. He normally woke us up biting our toes or jumping on our heads. He was still sleeping. I became frantic. I Made an appointment at 7am. She said shed see him at 10.He wasnt having seizures, druling, or symptoms of poisoning. He jus was so sleepy.. almost unresponsive.. I called to try to find a quicker app. But none available. I called her back an expressed my concern. But still had to wait. So I jus held him . His heart rate was good an he was warm. I got him there an she checked his heart rate. Blood. It was good. Gave him oxygen. An iv an told me to go home they wanted to keep him. I called by two o'clock, She said he was gone... I jus cant believe it one minute he was fine an the next gone. What went wrong. I'm jus sick to my stomach an so sad. I mis him so much.. we accomplished great improvements in his health. He was so excited an thankful to be alive an happy with his family... Why did he have this reaction. An what can be done to prevent this from happening.
My heart goes out to you. And to your sweet kitty. I am so sorry to hear of your loss of that special kitten. Time is the only thing that will ease your pain. But I must tell you that you are a kind, loving soul and Savage will forever live in your heart.
Add a comment to SAVAGE's experience
Was this experience helpful?
Nemo
Shorthaired domestic
6 Months
-1 found helpful
My kitten who is 6 months old was walking yesterday and fell over immediately. His walking goes on and off. Sometimes he walks fine and other times he just falls over while walking. I noticed before he falls his back right leg goes sideways. Any advice?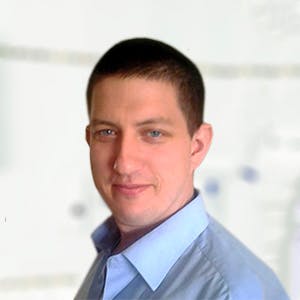 3317
Recommendations
There are many different possible causes of an unsteady gait including trauma, congenital problems, nutritional deficiencies or infection. It would be best to visit your Veterinarian to check Nemo over as there are many different causes. Regards Dr Callum Turner DVM
My cat 6years old came back home with lump in left side of abdomen and lower legs weakness 15days ago. We called a doctor and he treated on injection kind of albendazole, and then my cat better worse and lay down. I think got blindness although have pupil movement. Later, his lump bursts and pus out. Another doctor gave antibiotics for 3days and cut of upper skin in that area and took dressing 2times for a day. Also gave antiobiotic powder. It lasts about 4days after treatment. But I dont like his condition so much. I think his wound doesnt heal much. He drink food and nutriments.Output also good. But still got tremer and not got enough normal conscious. Please give some advise.
Add a comment to Nemo's experience
Was this experience helpful?
Pete
Domestic cat
4 Months
0 found helpful
Has Symptoms
tremor, unsecure walk, wobbly walk
hi, i'm foster mam for 4 month old kitten.
when he came he had head tremors, wobbly walk and he would fell over sometimes, but i didn't bother him too much, he was using his litter box, playing, eating, running...

in the last couple of weeks his condition is worsening, he falls more often, his walk is unsecure, he is much more careful, doesn't run..he has problems eating food because he can't keep his head still
in our country there is no possibility for CT or MRI scan, could you please help me and suggest what kind of ataxia could this be, what could caused it (he was saved from the street with cold and fever when he was few weeks old) and how can i help him

thank you in advance
Add a comment to Pete's experience
Was this experience helpful?
Merlin
tabby
17 Years
0 found helpful
My 17 year old cat started walking a little wobbly this morning. He is still eating fine, purring, drinking water and using the litter box. I have an appointment with the vet in the morning.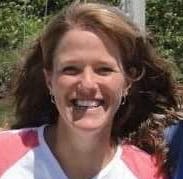 1607
Recommendations
Thank you for your email. I think your appointment is a great idea, given Merlin's age, to see if they can determine the reason for his unsteadiness and try and find a treatment that is appropriate for him. I hope that he does well.
Add a comment to Merlin's experience
Was this experience helpful?
Kuro
Unknown
1 Month
0 found helpful
One of our kittens recently has started walking with a head tilt and favoring his left side, almost walking in circles. He doesn't show any signs of nausea, but something is definitely not right. He's about 1 month old, so the only thing he's had to eat is his mother's milk.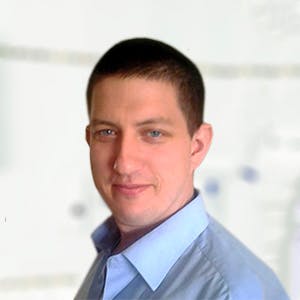 3317
Recommendations
It is possible that the head tilt and loss of balance may be caused by cerebellar hypoplasia, however you would need to have your Veterinarian examine Kuro to determine whether this is the cause or the symptoms are due to another cause. Regards Dr Callum Turner DVM https://wagwalking.com/cat/condition/cerebellar-hypoplasia
Add a comment to Kuro's experience
Was this experience helpful?
Tiger
Short hair domestic
9 Years
0 found helpful
My cat is 9 years old. Yesterday, he was acting like he was in pain. He was yowling and hiding. Today, he hasn't really been meowing as much. He seems to be dehydrated. He has been staying by his water dish. Today I noticed that he has loss of balance, especially in his hind legs, and he is now tilting his head. I also noticed him shaking all over. He seems to be very weak and he isn't very responsive. I took him to the vet for this about a month ago but he got better on his own. This seems to be much worse this time. He is also urinating and defecating on himself. I am not sure if it is due to weakness or if he has lost control of his bowels and bladder. What could be causing this?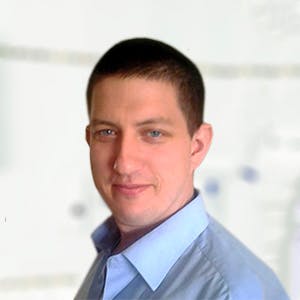 3317
Recommendations
Without examining Tiger and running some basic blood tests for blood counts, liver and kidney function it is difficult to make a diagnosis; poisoning, vestibular disorders, neurological disorders, spinal disorders among other causes may cause similar symptoms. Whilst the symptoms are severe, you should visit your Veterinarian when they open for a thorough examination and tests to determine the underlying cause. Regards Dr Callum Turner DVM
Add a comment to Tiger's experience
Was this experience helpful?
Miranda
short haired callico
15 Years
0 found helpful
I believe my cat Miranda who is 15 years old now has Vestibular Disorder.
She had the same symptoms last summer.
It first starts with her flicking her left ear. Then she starts falling over. She also has head tremors, slightly.
They said they would have to do a culture on her if she isn't better.
And she is not.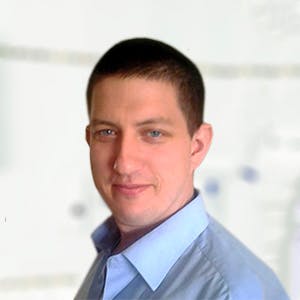 3317
Recommendations
Vestibular disease is not uncommon in older animals and whilst many cases are idiopathic, other causes like infections, tumours and trauma may also cause this condition. If there is no improvement in Miranda's condition, you should allow your Veterinarian to make further tests to try to determine an underlying cause so that the condition can be treatment or managed. Regards Dr Callum Turner DVM
Add a comment to Miranda's experience
Was this experience helpful?
Winston
spy
8 Months
0 found helpful
hello, i have an 8 month old Sphynx who when i got was 4.25 pounds and 4 months later he is only 4.35 pounds. I feel he didnt grow at all. His height and weight stayed the same. I took him to the vet and they said thats probably normal and he comes from small parents. I talked to the breeder and mom is 8 lbs and dad is 12 lbs. Also during that 4 months he didnt move around much and never really had much to say the Vet also said its probably just his personality. Well about 14 days ago he randomly fell over his back hind legs wouldnt work very well he seemed almost drunk, couldnt jump, and seemed really dizzy his eyes are also very shaky. I took him the emergency vet and they said probably an inner ear infection and sent me home with clavamox and prednizone and some ear drops. After 5 days we had recheck and nothing has changed so they sent me home with a different antibiotic to try. Also he doesnt want to eat, and he sleeps literally 24 hours a day. Vets here dont seem to be any help and we have no specialists in the area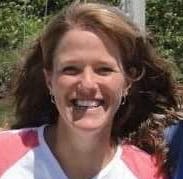 1607
Recommendations
Winston may have a growth or brain defect, as purebred animals are often more prone to those things. He may have a problem with his liver called a shunt, and further testing may need to be done to determine the cause for his problem. A start to diagnose his problem would be some lab work to test his liver function. I hope that everything goes well for him.
Add a comment to Winston's experience
Was this experience helpful?
Lucy
domestic shorthair - tabby
8 Months
0 found helpful
Hello, I rescued a kitten who was about 6 weeks old. As she is growing, I noticed she walks a little funny, kicking her legs out a bit and stepping heavy. My vet said she has ataxia but not a severe case. Without knowing what happened to her from the time I saved her, I am not sure what type of ataxia she has. My concern is that she is needing to be spayed soon (she is approx 8 months old now) and want to know is there any risk in putting her under anesthesia for the procedure? Should I be worried?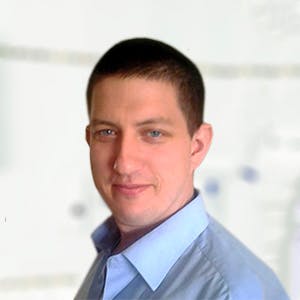 3317
Recommendations
There are various causes of these symptoms which you are describing and not knowing Lucy's history for the first six weeks or so of her life leaves many unanswered questions about trauma, poisoning, infections etc… There is no real special consideration given to anaesthesia in this type of case however your Veterinarian will make sure that duration of anaesthesia is as short as required. Regards Dr Callum Turner DVM
Add a comment to Lucy's experience
Was this experience helpful?
Alleycat
moggie
3 Years
0 found helpful
My 3 yeah old cat was hit by a car 2 days ago. She is at the vet hospital and had two collapsed lungs however they have drained the fluid and she is breathing independently. However she has a brain injury causing blindness and ataxia and she is asleep most of the time at the moment. She tried to get up when I visited her today but she was so ataxic and it was hard for her to coordinate getting to me. What are the chances of brain recovery in cats when it is from a blunt force head injury?
Add a comment to Alleycat's experience
Was this experience helpful?
Cali
Calico
5 Years
0 found helpful
Has Symptoms
Yelps when touches low back
Hi,
Cali came into the house today after being outside for a bit, and she came in walking weird but nothing that was too awkward. After she was inside she seemed on edge and then proceeded to sit, except she was leaning more on the left side. We noticed she was breathing quickly and that she was in pain. We also noticed that itwas around her low back and when we touched near there she flinched her leg up high. She was uneagar to move when we did which was out of character for her. She stretched out and moved her hip and leg fine, which makes me think it might be in her back. What would you recommend or think of this?
Thanks.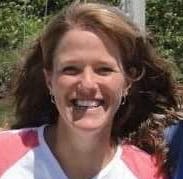 1607
Recommendations
Since Cali was outside, any number of things may have happened to her. Without being able to see her, I can't comment on what might be hurting, but she does sound uncomfortable and should be evaluated by a veterinarian. They'll be able to look at her, determine what might be going on, and recommend any medications or treatments that she might need.
Add a comment to Cali's experience
Was this experience helpful?
No name
Domestic shorthair
10 Weeks
0 found helpful
Hi. I have a kitten who is around 10 weeks old possibly 11. He suddenly has been whining very loudly and when he walks he begins to take slow steps or sits with his back legs to the side. He just wants to lay down (we have the mother cat as well). He is very wobbly when he walks and is slow to do things.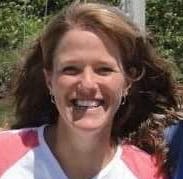 1607
Recommendations
Your kitten may have a developmental problem, parasites, or an infectious disease. Since I cannot see him, it would be best to have him examined by a veterinarian, as they can determine what might be going on with him, and recommend any necessary treatments. I hope that all goes well for him!
Add a comment to No name's experience
Was this experience helpful?
Sasha
American Shorthair
9 Months
0 found helpful
Has Symptoms
Third eye lids show 75% of the time
Sits with hip to one side
Lays woth legs spread on ground
My cats eyes are always watery and she is sneezing. This has been on amd off since we got her and can change from morni g to night back to normal in the morning. I have taken her to a vet twice first they had me administer eye drops that made it worse then gave me antibiotics and eye gel that seemed to get rid of it for about a week before it started again. I asked about allergies and the vet brushed it off saying it was viral and could be any one of five different viruses but they couldnt tell me which one. She also has balance issues all in her back legs and has since we got her two months ago. When i set her down after holding her every time she falls sideways with her back legs while front stay upright. She also has issues walking narrow paths without her back end falling. When i asked vet about this he just said some cars have that and went on to another subject.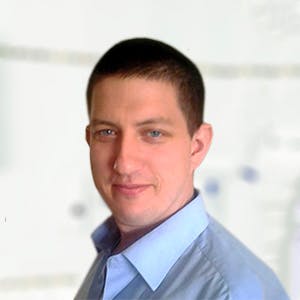 3317
Recommendations
I would suggest getting Sasha checked out by another Veterinarian to be on the safe side as a full examination of her symptoms hasn't been completed. Allergies or other irritation are a possible culprit for the watery eyes along with infections, foreign objects and ophthalmic disorders; her back end is worrying and should be examined thoroughly before settling on 'some cat's have that'. Regards Dr Callum Turner DVM
I have three other cats all over a year old (one just turned one one is two as of july and the other will be three in Dec.) None have any simular symptoms. They all clean eachother and eat same food out of same bowl as well with their water so whatever this is is not effecting the others which is what has me baffled. All have had their shots amd are fixed.
Has she ever been evaluated for spinal stenosis? One of my dachshunds has it, and it's difficult for her to control her right hind leg.
Add a comment to Sasha's experience
Was this experience helpful?
Vincent
Ragdoll
19 Years
0 found helpful
I have a 19yr old cat that has had a sudden onset of Ataxia. When attempting to stand up he falls over on his side and then staggers back-and-forth when walking and falls over while walking. I noted one day prior that when he went to the litter box he had soiled on the outside of it instead of inside. This is the first time it has ever happened. By evening time he was staggering started. When you went to the litter box I had to hold him under his belly so that he could maintain his balance to urinate. He is eating and drinking, will fall over while doing so. I want to do what's best for my cat. This started on a Saturday night and my veterinarians office does not open until Monday. What are some of the causes, and what can I do? Thanks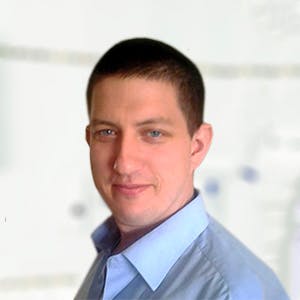 3317
Recommendations
In a cat Vincent's age, there are many possible causes including liver disease, vestibular conditions, head trauma, ear infections, poisoning among other conditions. I would recommend visiting your Veterinarian or an Emergency Veterinarian as soon as possible to determine what exactly is going on but in the meantime ensure that Vincent is drinking and staying hydrated. Regards Dr Callum Turner DVM
I took Vincent to the Veterinarian and he was diagnosed with vestibular Ataxia. I'm antibiotics and steroids were given. How long does this take to work, and can he recover?
Add a comment to Vincent's experience
Was this experience helpful?
Tiny
British short hair
12 Years
0 found helpful
I have a 12 year old male cat which was diagnosed with Ataxia this was quite advanced as a result my cat could not walk and had no feeling in his back right leg, he was prescribed steroid tablets called Predicare and anti acid tablets He has two steroid tablets per day one in the morning and one in the evening and one anti acid tablet per day thirty minuets before food. He has since taking the medication for only a few days developed a swollen oesophagus which makes him regurgitate his food almost immediately, I have been told by my vet that this could be a side effect of the medication.
I would like to ask what type of Ataxia you think he has, and how long will he be on steroids and what can be done for the swelling of the oesophagus meanwhile the reason for contacting you is because this treatment for my cat has cost me just over five thousand pounds over the past four weeks.
Many thanks for time reading this request
Mr Albert Ross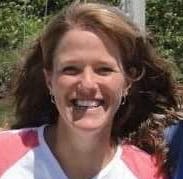 1607
Recommendations
I'm sorry that is happening to Tiny. I don't have any way of knowing what cause his ataxia without seiegn him, as ataxia is a sign, not an actual disease. It can be caused by a spinal problem, a toxin, a brain injury or tumor, or a muscular problem. Most drugs can be formulated into liquid medications so that they are not so hard on his esophagus and to allow it to heal. For the other questions, it is very reasonable to ask you veterinarian what they think is the reason for his problem and what they think his expected recovery is, as they have seen him and can assess his progress.
Add a comment to Tiny's experience
Was this experience helpful?
Spaz
I don't know
4 Years
0 found helpful
Has Symptoms
Drags One Back Paw & One Front
My Cat Just Had A Litter Of Kittens, She Got 3 Out Then Her Uterus Came Out.. So She Had To Have An Emergency C-section. We Brought Her Home About 2 Days Ago & Tonight We Noticed That She's Lost Controll Of Her Front Right Paw & Her Left Back Paw..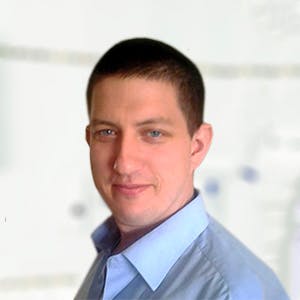 3317
Recommendations
Without examining Spaz I cannot say specifically what the cause for the issue with the front right and left back legs since they are contralateral sides; keep an eye on her but visit your Veterinarian when they open for an examination to be on the safe side. Regards Dr Callum Turner DVM
Add a comment to Spaz's experience
Was this experience helpful?
Meow
Stray cat
One Year
0 found helpful
My cat suddenly started to walk a bit unsteadily. She seems normal but has stopped running and prefers to sit quietly in a corner. I can't understand what's wrong and I can't even take her to a vet. She is a stray cat, almost one year old. Please help.
Add a comment to Meow's experience
Was this experience helpful?
Kitty
Mix
13 Years
0 found helpful
Has Symptoms
Keeps rubbing her right ear
Vision seems worse at night
My kitty has been more wobbly lately. She's deaf and about 13-15 years old (we adopted her) she keeps laying on her right ear, and her vision seems to be off slightly. She was on the floor and I moved my foot towards her slightly and she backed up really fast like she couldn't tell depth wise how far away it was. She seems to do better focus wise when she's laying down. Pupils still dialate the way they should. She seems to lose her balance on unsteady surfaces like my bed and doesn't try jumping up on things anymore. I noticed this after I gave her frontline tick prevention (little drops that go on their neck) could this be Ataxia or a sign of something I should be concerned about? She's still normal otherwise; very lovey, purrs, cuddles, eats, drinks, potty as normal.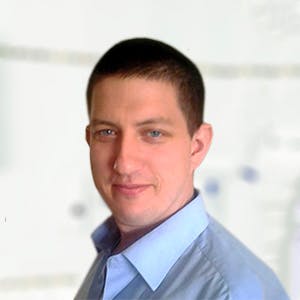 3317
Recommendations
There may be a variety of different age related conditions going on here which may include impaired vision, vestibular disorders among other conditions; without giving Kitty a thorough examination I cannot say for certain what the cause is. If these symptoms continue it would be wise to check in with your Veterinarian and also run a blood test to check if everything is within physiological range. Regards Dr Callum Turner DVM
Add a comment to Kitty's experience
Was this experience helpful?
Sampson
tabby
8 Months
0 found helpful
Medication Used
Clindamycin Hydrochloride
My 8 month old Kitten has been in and out of the ER twice this week. He has been showing severe ataxia symptoms that are progressing quickly. He also has lost weight since his 3 month appointment (4.5 then, 4.3lbs now) He is Stumbling, falling over, falling off things, lack of control of his legs, head and body tremors, vomiting and has recently almost totally stopped eating/drinking. Ive been told he needs to see a neurologist and get an xray and MRI to diagnose this (with no promise of treatment) which I can't afford. I suppose my questions are Is he in pain, and how much longer does he have to live?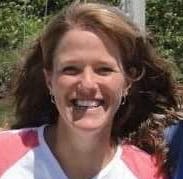 1607
Recommendations
Thank you for your email. I'm very sorry that that is happening to Sampson. Without examining him or knowing more what is going on with him, I'm afraid that I can't give you an answer as to whether he is in pain, or how long he will live. Those are questions that you would want to ask your veterinarian, as they have examined him and are able to assess his quality of life. If he is in pain, they will be able to tell you, and will be able to help you make any decisions that you need to make. I hope that he starts to recover.
Add a comment to Sampson's experience
Was this experience helpful?
Queen
Calico
3 Years
0 found helpful
My cat keeps falling over and is very unbalanced. She seems like she's tired all the time. She also seems like she can't hear us. I searched this up and it popped up with ataxia. I don't exactly know.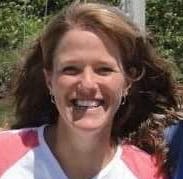 1607
Recommendations
Ataxia is just a term that means loss of balance, basically, and can be due to many reasons. Since I cannot examine Queen, it would be best to have her examined as soon as possible, as a veterinarian will be able to see her, determine what might be going on, and recommend any treatment that needs to be given for her.
Add a comment to Queen's experience
Was this experience helpful?
Astrid
Norwegian Forest
7 Months
0 found helpful
My cat recently just started walking with a limp in her left hind leg. She is 7 months old. She plays normally but today she just stayed still laying down and she looked uncomfortable when i picked her up. Please help!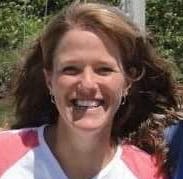 1607
Recommendations
Astrid may have a strain, a sprain, an abscess, or a subtle fracture in that leg. Since I cannot examine her, it would be best to have her seen by a veterinarian, as they can see her, evaluate the leg, and determine what might be going on. They'll be able to advise you as to any necessary treatment. I hope that all goes well for her.
Add a comment to Astrid's experience
Was this experience helpful?
Linc
American Shorthair
13 Weeks
0 found helpful
Hi.
We put our two male 13 week old kitten in for desexing. they were both healthy happy bouncing kittens. Sadly both appeared to stop breathing during the procedure (they used anaesthesia) and had to resuscitate both of them. they were put on breathing tubes for a little wile and one never seemed to breath on his own after that so the vet decided it was best to put him to sleep. the other started to breath on his own and was able to come off the breathing tube. when we went to pick him up he still looked drunk or heavly under the effect still of the anaesthesia. he monitored him over night and he went from being limp to being able to use his front legs but could not seem to stand. i checked on him over night and he had wee and pooed himself. i took him back to the vet and she said his pupils had come down and would keep him overnight and flush him with IV drip. i have called today and there does not seem to be much change however the vet said he can stand slightly. im worried he might have bain damage as he seems blind and very listful. they are keeping him over the weekend to see what they can do but the vet put it down to something wrong with there DNA as they were both from the same litter and some cats find anaesthesia lethal and 1 in 2500 cats has this happen to them. My question is if given time is it likely he will return to normal or close to normal or is this a forever thing.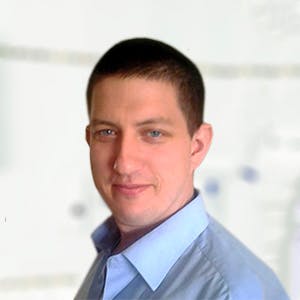 3317
Recommendations
Without examining Linc or knowing exactly what occurred it is difficult for me to give an indication of prognosis, anaesthesia reactions are rare but do occur; if there was only a reaction with your two kittens then most likely there may be a genetic component responsible but I cannot give any assurances that that is the cause. It is a case of taking a wait and see approach to recovery and seeing how Linc does over the weekend. Regards Dr Callum Turner DVM
Add a comment to Linc's experience
Was this experience helpful?
Bertie
moggie
11 Weeks
1 found helpful
Has Symptoms
Head shaking,loss of balance,wobbly
Medication Used
prednisolone, zodon antibiotics
I am fostering 4 rescue kittens and their feral mum for a small rescue. The kittens have always been smaller than average but have made good progress about from a bout of diarrhoea at 5 weeks and were prescribed probiotics and were wormed with a 3 day course of Panacur. All was fine and then at 11 weeks and just after their 2nd 3 day course of Panacur, the largest kitten developed an unsteady gait in his hind legs which has progressed to a shakey head and back leg coordination problems. He has been twice to the vet who has given antibiotics and prednisolone but thinks it is cerebullar hypoplasia. He has got slightly worse over 2 weeks, but is eating, drinking and going to the loo fine. Any more hopeful suggestions please? The vet has not done any tests.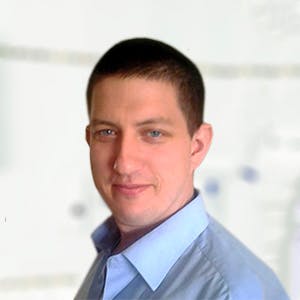 3317
Recommendations
It looks like your Veterinarian has covered a few different bases with the Panacur (fenbendazole), antibiotics and prednisolone; cerebellar hypoplasia is a possible cause if treatment is ineffective and is normally diagnosed with CT or MRI, other ways to diagnose this condition is through a diagnosis of exclusion. Regards Dr Callum Turner DVM
Hello, I have a kitten that has genetic cerebellar ataxia. Coincidently, I have the same thing. So basically I perform a modified version of the physical and occupational therapies that I receive daily. The Therapists where I receive care actually help me prepare excercises fot him. We have another cat that is a couple years older than him, and he helps him to be a "cat". He has helped him to learn how to "cat". It's amazing when I first saw him he could barely walk now he is running and jumping and he actually walked upstairs and everything!

So I say all of that to say, that occupational and physical therapy is everything... It must be done every single day period every activity has to be geared towards therapy. If you're able to buy a kiddie pool, you can actually start water therapy as well. Good luck to you, this will be a long and arduous process.
Thanks for your reply. Bertie continues to worsen and I do not think it is CH but I don't know what. We cannot afford the MRI scans which would be about £2000. I will do what I can for the little boy x
Add a comment to Bertie's experience
Was this experience helpful?
Dash
Munchkin
12 Weeks
0 found helpful
Can vestibular ataxia or similar symptoms be caused by fever? Can it be caused by antibiotics? I am asking because I have a 12 week old munchkin kitten who suddenly became lethargic and feverish. His fever continued to rise for 2 days. Once he got an injected antibiotic his fever went down but then he started falling over, had left sided head tilt and gaze. I took him to a neurologist who performed an mri which was negative. So I'm just curious if a fever or antibiotics could have caused him to get this way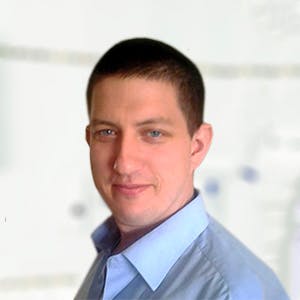 3317
Recommendations
Fever itself as a symptom wouldn't cause vestibular symptoms or ataxia but the underlying cause of a fever may do; also some medications may cause ototoxicity and should be checked under side effects and adverse reactions. There are various causes some of which (like cerebellar hypoplasia) would have been ruled out with the MRI; continue with the current course of treatment and monitor for improvement. Regards Dr Callum Turner DVM
Add a comment to Dash's experience
Was this experience helpful?
King
Not Available
5 Weeks
0 found helpful
Has Symptoms
Weakness, Can't stay upright
We have a kitten that wandered home with my kids 2 days ago. He suspect he is about 5-6 weeks old. He was very sick when he showed up. We "dropper" fed him pedialite for about a day and he had since eaten cooked eggs a number of times. His appetite was great this morning but we decided to take him to the vet because his eyes and nose are constantly discharging mucus. Our vet, who specializes in large animals (we live in the country)gave the kitten a shot of antibiotic and sent some home to administer orally tonight. The problem is that in the past few hours the kitten had lost control of its mobility. It can stand but then falls over after taking a couple of steps. It appears to have weakness of its limbs or neck. It was a drastic change over just a few hours. Can a shot cause a nerve disorder?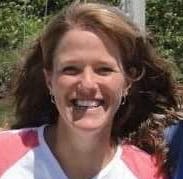 1607
Recommendations
It would certainly be unusual for King to have that reaction to an antibiotic injection, but since the two things happened so closely together, it may be possible. Since I cannot see him, it would be a good idea to either call or visit your veterinarian, let them know what is going on, and see if there is any treatment that they can give him to help resolve this problem. I hope that he is okay.
Add a comment to King's experience
Was this experience helpful?
chester
Himalayan
16 Years
0 found helpful
I have a 16 year old cat. wondering what to do about my cat. He is wobby and falling over. It just started yesterday afternoon. He has been on epogen and benazepril now since 2/9. I took him to the vet yesterday and she insists to continue with the meds scheduled for today as I suspended them both yesterday. He is more wobbly since I left her and just now I went to the closet where he decided to lay down and got there too late and he urinated on the blanket under him b/c he couldn't get up to walk to the litter box. I am worried! He has a kidney issue but never had an issue with peeing inside the box and walking around. He was fine over the weekend.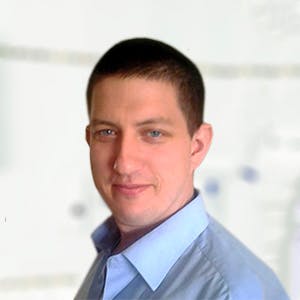 3317
Recommendations
If Chester is progressing with his incoordination, it may be worth visiting your Veterinarian again for blood tests to check liver (especially) and kidney function as waste products may accumulate in the blood and have an effect on the brain. Other causes include tumours, neurological problems and poisoning. Regards Dr Callum Turner DVM
Hi, i have a 6 month old cat, he was fine and healthy but then this afternoon i heard him scream so i ran to see him and he was with weird eye movements and ge couldnt walk straight, and i saw my dog trying to play with him and i think my dog stepped on him and my dog is pretty big, the cat ate a lot but now is like 3 hours later and he is the with the same sintoms
Add a comment to chester's experience
Was this experience helpful?
Prince
Tonkinese
5 Years
0 found helpful
I have a 5yo male, neutered Tonkinese cat. He has been getting progessive vestibular-like symptoms over the past 18 months. I rescued him 3 years ago and he also had severe stomatitis at the time leading to needing most of his teeth removed. He has always had a funning gait since I have had him. About 18 months ago he began having severe episodes of uncoordination, circling, and falling. About 9 months ago, he began showing signs of horizontal nystagmus (fast phase to the left I think) periodically. About 3 months ago, he began having very severe nearly seizure-like episodes where he could not stop flipping over, circling, falling over, and was generally not responsive to me. He wears himself out doing this and I am afraid he might be hitting his head when rolling. Sometimes one or both ears will get warm and red. He also sounds congested much of the time. These symptoms all come and go and seem cyclic in nature. He has now had about 4 of these severe episodes but they always resolve within a 24h period. Oh and he also has proprioceptive deficits on the right side. He has been seen by a neurologist, but no official diagnosis as I really can't afford for him to get an MRI or CT. Any thought?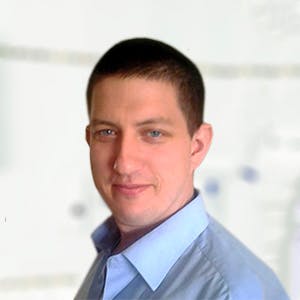 3317
Recommendations
It is very difficult to say what may be going on here, especially since your Veterinarian and a Neurologist were unable to narrow in on a specific cause; the next step would be advanced imaging (CT or MRI) but I know that they can be cost prohibitive without insurance. There are various different issues which may be causing these symptoms but without the imaging we cannot rule them out. Regards Dr Callum Turner DVM
Add a comment to Prince's experience
Was this experience helpful?
Blue
Russian Blue
1 Year
0 found helpful
Has Symptoms
Wobbly gait, vomiting, circling
Can a cat develop ataxia as a result of ingesting an overdose of worming tablets? She is a neutered 1yr old. Has been vomiting, has dilated pupils, loss of balance and coordination plus issues walking. Starting 2hrs ago. I have been giving her water via syringe. She had the suspected overdose 17 hrs ago.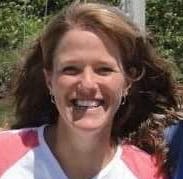 1607
Recommendations
I'm not sure what medication Blue was given, but some deworming medications can be quite toxic in higher dosese. It would be best to have her seen by a veterinarian, and let them know what medication she may have had so that they can treat her appropriately.
Add a comment to Blue's experience
Was this experience helpful?
Pinki
domestic short hair
17 Years
0 found helpful
My cat has developed vestibular ataxia two weeks ago after starting Mirtazapine. With every dose, it has become more pronounced. It began as a wobbly gait, and now she has a head tilt and walks in circles. She is 17 years old and has CKD and pancreatitis. One of the side effects of Mirtazapine is ataxia, which is a broad term. Could Mirtazapine in a hypersensitive cat cause a head tilt and circular walking? I should note we are operating under the assumption that she has suffered a stroke and are treating her appropriately.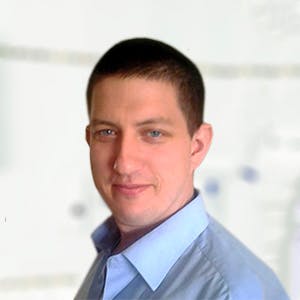 3317
Recommendations
Mirtazapine (which is has a few uses including appetite stimulation) may cause ataxia in cats; I couldn't find any direct scientific article relating to cats to link to, but there are plenty of articles in human medicine linking Mirtazapine to vertigo (generally in 7% of human patients, again I couldn't find data on cats). Whilst the possible side effects of Mirtazapine should be considered, a geriatric cat would be at risk of other causes including progression of kidney disease, liver failure, hepatic encephalopathy, poisoning, tumours, stroke and trauma. Regards Dr Callum Turner DVM
Add a comment to Pinki's experience
Was this experience helpful?
Sam
domstic
7 Years
0 found helpful
My cat (12lb 7 year old male) has been having vestibular issues such as circling and stumbling, head tilt while eating almost like he can't see the food right in front of him, eye a bit runny and slight delayed pupilary response in one eye. The vet has put him on prednisone and azythromycin. We are in the last week of meds and I feel like even since we started to wean the prednisone the symptoms began to worsen again. My vet is hesitant to do xrays because of the effects of the anesthesia. I really hope that this isn't a tumor, but since the meds are not working it might be time to rule out an infection as the cause. I want ct/mri/spinal to be last resort for financial reasons so looking for other diagnostic suggestion. Please Help.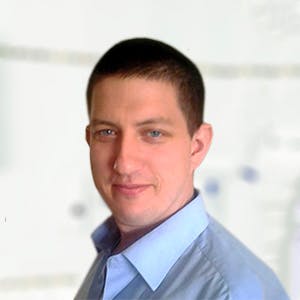 3317
Recommendations
In cats Sam's age, infections are common causes for the symptoms presenting; however we're limited diagnostically with want can be done and an x-ray most likely wouldn't show anything of value. Your options are to try a different antibiotic, take a wait and see approach or look into more expensive imaging methods like a CT scan. I cannot really think of anything else to recommend apart from a consultation with a Neurologist which would be cheaper than a CT scan. Regards Dr Callum Turner DVM
Add a comment to Sam's experience
Was this experience helpful?
Tipsy
lynx point shorthair
9 Weeks
0 found helpful
I adopted a kitten with possible CH. She wobbles and has head tremors. Is it normal for CH cats to be playing fine one moment and then the next loose all motor function on one side of her body? She will flop over and then drag her self around, sometimes in circles and cry. Once I see it happen, i place her in her bed and she sleeps.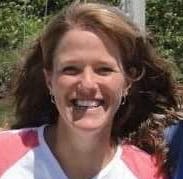 1607
Recommendations
Cerebellar hypoplasia affects each cat differently, and can be a little challenging to provide care for. If you are able to make her comfortable when she has these episodes, you are doing exactly the right thing. I hope that all goes well for her!
She also has times where her limbs go rigid. Is this a sign of seizures?
Add a comment to Tipsy's experience
Was this experience helpful?
"BUGS"
DLH Tuxedo
Approximately 10
1 found helpful
Has Symptoms
Crawling, holds head to one side when laying down,
I have a cat who had all teeth removed a year ago. He has never fully recovered his personality and health. He has slowly lost almost half his weight. I have taken him to the Vet many times and was given injections of nausea, antibiotics, steroids, etc. About 2-3 months ago he started walking wobbly, holding head at an angle and was starting to spit up white foam. (nausea injections again). Then while sleeping there were episodes of some type of seizures. Now he is barely walking but mostly crawling. I have taken him to 4 different Vets, 5 visits and cannot get a definite diagnosis. He has good days and bad days. He is constantly hungry and sometimes jumps on the food table with the rest of my cats by a small kitchen ladder to the table. He will eat mostly gravy from the food and then lays his head to one side. It is as if he cannot swallow or something lodged in throat even though all Vets have said no obstruction. Since his teeth were removed I thought this was an issue of swallowing maybe. He will lay his head down and I will pick him up again and he will try to eat again. He does go to the litter box but does have problems because he cannot stand up but uses the bathroom basically laying down and then he will crawl or jump out the best he can. Some days he will crawl to the outside where I am with the rest of the cats. Some days I have to lift him to the food table and then to my bed where sometimes he will jump. This is really frustrating to not know what it is and what is causing it in order for treatment. All Vets are "stumped" as to his diagnosis. He has had many blood work ups. Thanks!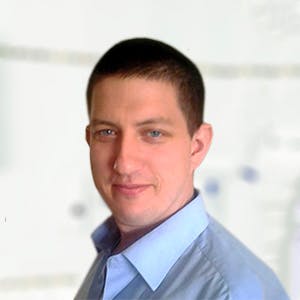 3317
Recommendations
I am guessing all the blood work shows liver and kidney (as well as all other parameters) within normal range. Problems with swallowing can be due to paralysis of the muscles at the back of the throat; head trauma, brain tumour, stroke, parasites, brain swelling and poisoning (the damage after a poisoning event) may all cause these symptoms as well as liver and kidney disease which would have shown up on blood tests. The next step would be a CT or MRI to check his brain, but this may be cost prohibitive. Regards Dr Callum Turner DVM
Thanks! I really Appreciate the Input!
Add a comment to "BUGS"'s experience
Was this experience helpful?
Tigrito
Tiger tabby
3 Weeks
0 found helpful
Hi! Me and my mom are fostering two kittens (3!weeks old) they're brothers but one of them has a soft lump or bump on his head (left side a little behind his forehead) and has symptoms of what it looks like Ataxia (bad balance when he tries to walk or run, wibbles, arches himself back when I hold him, weaker and under developed, trembles at times, bumps his head uncontrollably with anything in front of him, etc). Do you think it's related? He was VERY week and in poor health when my mom found them but it looks like they're both improving. When is a good time to take him to the vet? Thanks so much!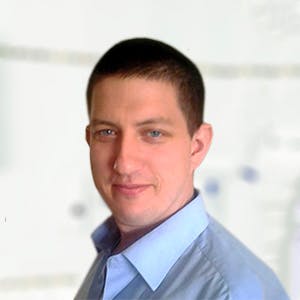 3317
Recommendations
It is great that both kittens are improving, but without examining Tigrito I cannot say for certain whether the lump is due to a traumatic injury or if it is related to the ataxia; you should continue giving the supportive care (as it seems to be working well), but I would recommend that you visit a Veterinarian as soon as possible for a check to be on the safe side. Also, if you haven't wormed them yet I would recommend that you do so every two weeks until three months of age. Regards Dr Callum Turner DVM
Add a comment to Tigrito's experience
Was this experience helpful?
Leo
Oxicat
5 to 6
0 found helpful
Dear Dr.

We put our cat to sleep two weeks ago. His name is Leo, he is an oxicat. A day after a fight with another cat living (they used to fight from time to time) at home his tail was down, like "death". We went to the vet, they examined using Xrays, and found no signs of trauma, but by then the cat has no control over his balder (we needed to express three four times per day) and next day he got paralyzed his rear legs. Vet considered trauma cause be the cause. A week later the cat started to have problems towards the head, I meant his ability for using the front legs were reduced and finally he was not able to stand by. We changed the clinic and the new vet prescribed a CT exam for checking what can't be causing the problem, as at the place we live we need to travel 700 km for the nearest Magnetic resonance Facility (place in a Vet university hospital). The CT shown anything apparent and therefore the vet told us that trauma could not be the cause and he was suspecting about infection or tumor. He recommend us to travel to this hospital and to perform a MRI exam as well as intra cephalic liquid examination. We traveled there and the magnetic resonance shown the spine entirely affected (reaching the brain) and the color of the fluid indicated infection probably by FIP (coronavirus), which has been confirmed yesterday. At the day of the examination and considering the current pain (cat had day to day worst condition and last two days even with painkiller he was very excited and only calmed down when hiding his head within my hands and or entirely covered by a towel (just his nose out). He stopped drinking (when he was ok he loved to drink a lot of water) and only was eating fresh tuna (like sashimi. we discover this possibility after he has stopped to eat any other food we have tried, and aften been forcing his feeding during a week or ten days with a mouse of pate home made of liver (I have read Vit A may cause meningitis, so not sure if we contributed to worsen his symptoms). We put him to sleep as diagnostic, quality of life (manly pain) and recovery possibilities were bad. I am living in an Asian country where to speak to vets in English is not always easy (nor us neither them are English speakers), and after these two weeks after his death I have some unsolved questions:

- It is possible that FIP may only appear clearly diagnosed after the intra cephalic fluid exam (more than 1000 cells detected) while the standard test sometimes were positive and sometimes negative (same with leukemia)
- Necropsia exam did not detect other organs affected, but virus test on the fluid was positive for FIP.
- The cat suffered some months ago a wound on the base of his tail, I guess as a result of a fight in the garden (as I told above cat are coming in our garden and fights are unavoidable from time to time when our cats spend their time on the garden). The was treated with antibiotic and daily visits to the vet for cleaning it, as the wound was seriously infected and producing big amount of pus. We discover the wound (it was perfectly hidden under he fur of the base of the tail) because he had a kind of ataxia symptoms (no more than three episodes). He recovered and ataxia (or alike) disappeared as well and never repeated again. May this episode to originate what has happened later (i Know FIP epidemiology follows a oral fecal way)? It could be a bacteria the cause instead and therefore not as fatal as FIP?
- Why the last two days the cat was so agitated and hidden from light / open spaces so actively (under his towel)?
In definitive I think it is hard to us (cultural and idiomatic issues) to accept we did what was better for our really loved friend . I really appreciate you taking your time for answering us. Best.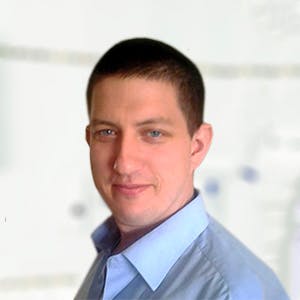 3317
Recommendations
Detection of coronavirus is not definitive for FIP (feline infectious peritonitis), many cats (up to 90% in some environments) will test positive for coronavirus but only a few cases of a mutated strain of the coronavirus will result in a FIP infection. Diagnosis with cerebrospinal fluid is indicative for FIP if protein is above 200mg/dL and white blood cell count is above 100 cells per microlitre; blood testing showing albumin:globulin ratio of less than 0.8 is also indicative of FIP with results less than 0.4 almost confirming it. It is difficult to say what the specific cause of death was but FIP may have played its part; necropsy is usually conclusive so it is difficult to comment if it was unable to give a diagnosis. Regards Dr Callum Turner DVM www.cliniciansbrief.com/sites/default/files/attachments/Feline%20Infectious%20Peritonitis.pdf
Add a comment to Leo's experience
Was this experience helpful?
Hollywood.
mixed
9 Weeks
0 found helpful
Medication Used
Antibiotic -Clindamycin Prezolon
We have 8 kittens all about 9 weeks old from different litters. All healthy then first vaccination given 3 days later paste for internal parasites the next day one of the kitten showed signs of being unwell. Head shaking unable to walk in a line. Stopped eating and drinking.Took kitten to the vet they gave fluids under skin antibiotic injection. This had little affect the kitten was getting worse. Returned to the same vet more medication still giving water under his skin still not eating or drinking. After 5 days the kitten died. When the kitten was dead we found a great deal of blood on his clean bedding. We are now having the same problems with another kitten from a different litter. We are giving her intra-muscular injections of Prezolon 0.1ml every 12 hours also Clindamycin ( Anti Robe )to help with her neurological problem and to help her appetite. She is not responding she is fading fast. From fit healthy kittens to fighting for their lives after the vaccination.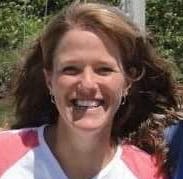 1607
Recommendations
I have not heard of this problem being related to a vaccine in kittens, but kittens are prone to infectious diseases that can cause these signs. Since I cannot see them or examine them, it would be a good idea to talk with your veterinarian about what they think may be happening, as they have seen the kittens and know more about their specific condition. I hope that rest of the kittens are okay, and am very sorry for the loss of the other kitten.
Add a comment to Hollywood.'s experience
Was this experience helpful?
snow
Persian
2 Months
0 found helpful
I just adopted a 1 month old cat that has been treated in a very ugly way, thrown from the second floor and left behind. He has spinal injury and ataxia, whenever he tries to rise his head he gets hyperextension of the neck. I toke him to the veterinarian and he advised me to put him down, but I do have faith that he will get better with a good support.
I just want to know what is the prognosis of such cases? and how to take care of him?
really, I don't want to give up on him, thank you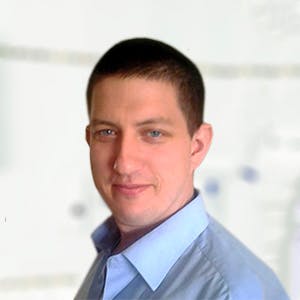 3317
Recommendations
It is great that you want to give Snow a good life, but in some cases the kindest way forward is euthanasia if their quality of life isn't going to be what a normal cat should have. I cannot comment on Snow's particular case as I haven't carried out an examination or taken an x-ray, it would be best to see another Veterinarian for another opinion. Regards Dr Callum Turner DVM
Add a comment to snow's experience
Was this experience helpful?
Mama
Tuxedo cat
11 Years
0 found helpful
My cat is having difficult walking and it looks like she isn't eating. She is also wobbly and falling when walking. She lays in the same spot all the time. I don't know what is wrong with her, can you please help?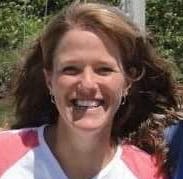 1607
Recommendations
There are many conditions that can cause those signs, including systemic disease, metabolic disease, trauma, or nerve or muscle disease. Since I have no way of examining her or determining what might be going on, she needs to be seen by a veterinarian right away. They'll be able to look at her, figure out what might be happening, and recommend any testing or treatment that she might need. I hope that she is okay.
Add a comment to Mama's experience
Was this experience helpful?
Norbert (Bitty)
Domestic shorthair
2 Years
0 found helpful
Adopted 2 year old cat from shelter that didn't walk on front right leg. Shelter had taken him to vet that took x-rays, negative. Said it must be birth defect. After 1 month with us he starts walking on the leg. Now, 4 months later he has ataxia. Rear legs not working right. Our vet did blood work, all negative. Stared him on clindamycin and steroids. It's been 3 days and there's no change. He's loosing appetite. We administer fluids and force feed him. His eyes are wide open and alert. Any advice?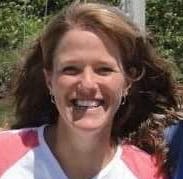 1607
Recommendations
Thank you for your email. Without knowing more about Bitty, it is hard for me to comment on what might be going on with him. He may have a parasite that is affecting his neurologic status, which the Clindamycin should help. If he hasn't improved after 3 days, and isn't eating, he should be seen for a recheck with your veterinarian, as he may need further care. I hope that he is okay.
Add a comment to Norbert (Bitty)'s experience
Was this experience helpful?
Max
dsh
10 Years
1 found helpful
My cat Max has ataxia which started a couple days after he completed a course of Clavamox for FLUTD prescribed by our local emergency vet in summer of last year. At the time he did not have a urinary infection. He had a PU surgery for obstruction in 2013 and we were told that cystitis was more common after that surgery. He has had only two episodes. The first was last summer and that is when we gave him the Clavamox and the ataxia started. At the time we saw our regular vet and he did not feel that he had a stroke but couldn't rule out vestibular disease. He prescribed a couple weeks of steroids. Max improved, though couldn't tell if from the steroid or just passage of time. He still cannot jump on counters or our bed, or run up stairs. He especially has trouble controlling his head when he eats and makes a mess. His appetite is great, drinks lots at his cat fountain, is interested and is otherwise himself. His second bout of cystitis was last night and we again visited the emergency vet. She did not feel his neurological symptoms were due to the antibiotic, but I simply can't dismiss the coincidence with the Clavamox. This time we requested an alternative antibiotic and they gave him Convenia (culture pending). She suggested blood work to rule out some of the other causes of ataxia (toxoplasmosis, diabetes, etc.) We did have a Senior Panel done back in summer which was normal. My question is, has Clavamox been linked to ataxia as an adverse event? I should mention too that Max has not had any injuries except scratches from rough play with our other neutered male cat (who has not had any health problems whatsoever) and none of his scratches have ever been infected. Both cats are indoors cats except that we put them in their mesh tent outside on warm days on occasion.

Best regards,

Max's Mom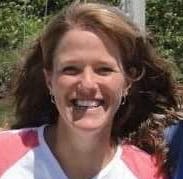 1607
Recommendations
Thank you for your email. As far as I am aware, Clavamox has not been linked to neurologic signs or strokes, and it is a very commonly used antibiotic in both cats and dogs. It would probablyl be best to continue to follow the advice of your veterinarian, as it sounds like they are doign their best to identify Max's problem. I hope that he does well.
Add a comment to Max's experience
Was this experience helpful?
Paint
Egyptian Mau
4 Weeks
1 found helpful
So last night, my four/near five week old kitten was stepped on. It was an accident as my boyfriend tripped and felt fur under his foot and immediately lifted up. The kitten made some convulsive movements before getting up and attempting to run under the couch. I managed to grab a hold of her and keep her in alignment as well as possible because I was worried about possible spinal injuries. While driving her to an emergency vet, I watched her breathing and she was able to meow and breath properly still. When we made it to the vet, he stated she was breathing okay, but she was dehydrated. We were unsure if her mother was producing enough milk and made a decision to begin weening her off, so the vet administered a subcutaneous injection of fluids and kept her overnight with some oxygen. We came to pick her up this morning, and the vet stated she was breathing fine, but she wasn't walking as well as he hoped for and her respirations were a little elevated. Upon bringing her back, we started giving her a mixture of pedialyte and milk replacer because she was having trouble walking to eat. I try to let her rest unless I get her up to eat, but when I do get her up, I notice that she will only walk in circles and sometimes even fall over. I have also observed her staring off at nothing, and both her pupils appear to be dilated. Her respirations were abnormally high this morning, but they have managed to slow down since. One issue she is also having after her return back home is the fact that she is unable to meow properly even though she is trying. Her legs begin shaking as well if she is up too long. The vet told me to really just let her rest and feed her as much food as she will take. I understand this will help, but I am just worried for her well being. I wanted to see if I could get a second opinion here before I make a decision to break the bank even more and take her back to the vet.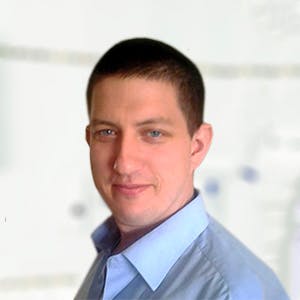 3317
Recommendations
A full grown human standing on a kitten could have caused instant death; luckily Paint is still with us. Spinal injury, brain injury as well in internal injuries are all possible in these cases; there is no quick fix and recovery is slow (very slow) and may still be unrewarding. Rest together with good nursing care is the best course of action; your Veterinarian would have stabilised her and would have been confident in discharging her. Just ensure she is rested. Regards Dr Callum Turner DVM
Add a comment to Paint's experience
Was this experience helpful?
Bandit
mixed
almost 5
1 found helpful
we found our cat as she suddenly appeared in our back garden, and after trying to find her owners, we too her in. she's lived with us for almost 4 years. in the past year, she's had 3 attacks of some sort. the 1st time, she stood up on the bed where she had been sleeping, fell off the bed, then walked almost like she was drunk. kind of sideways, staggering, and had some frothing at the mouth. the other 2 times, she's fallen from where she was lying, same walk with the sideways gait and staggering, but no frothing. what might be happening to our Bandit?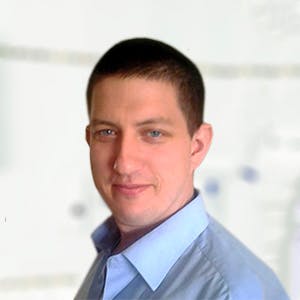 3317
Recommendations
There are various causes for ataxia in cats including infections, vestibular disorders, trauma, brain tumours, dehydration, poisoning, heart disorders (low blood flow to the brain), stroke, dietary deficiencies, low blood pressure, low blood sugar or hormonal conditions. Waking up suddenly may be caused by pain, heart disorders or neurological problems. Due to the varied number of causes, a neurological examination and diagnostic tests would need to be carried out by your Veterinarian to determine a diagnosis. Regards Dr Callum Turner DVM
Add a comment to Bandit's experience
Was this experience helpful?
kitten
British Shorthair
15 Years
0 found helpful
hi dr turner - my 15 year old male cat has ataxia. he has been to a neurologist, cardiologist along with his regular vet. his blood work from a few weeks ago show elevated liver enzymes - so the vet gave us denim. meanwhile, he has had a lung and chest exray and echogram of heart. nothing alarming was found - mild asthma in lung. need advise on next test, cardiologist recommend halter monitor to check electronic pulses from heart to determine if oxygen fluctuates affecting brain functions. also, ultra sound to see . my questions is what is the probably the heart is the cause of the alexia? we don't want the mri due to the concern of putting cat under. so should we ask the vet for an antibiotic to treat any potential for baterial infection that may be affecting inner ear - causing the ataxia? what other options should we consider to treat what we can without the mri?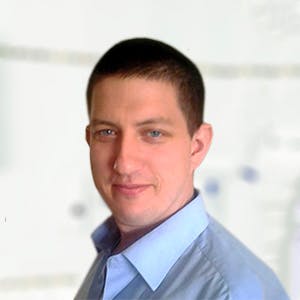 3317
Recommendations
Ataxia can be caused by three main groups of conditions, either: vestibular (balance), cerebellar (brain) or sensory (the input from the surroundings are not being sent properly to the brain. There is a long list of actual possible causes including: head trauma, poisoning, infections, brain tumours, liver disease, kidney failure, stroke, nutritional deficiency, parasites, autoimmune disease, etc… In older cats, poor cardiac output can lead to a lack of oxygen reaching the brain which can cause symptoms; as an animal ages, organs become less reliable. A cerebrospinal fluid analysis may be useful as it would indicate inflammation or other cells or constituents which may give more information than a MRI. Regards Dr Callum Turner DVM
Could your veterinarian possibly use ketamine? I'm just learning the ropes in the veterinary field, and I'm not sure if ketamine would affect your cat's other conditions, but, I do know that it's considered the safest anesthetic for animals who have trouble breathing because it doesn't cause apnea.
Add a comment to kitten's experience
Was this experience helpful?
Kitty
Not sure
11 Years
0 found helpful
My cat can't walk he leans to one side when he tries to walk it's more along the wall so he don't fall down which he does that a lot. He also has black discharge coming out of his eyes and nose what can I do to treat this without taking him to the vet.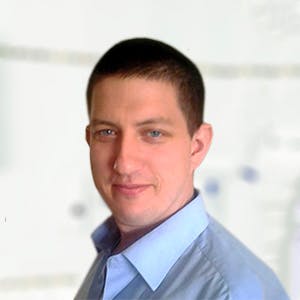 3317
Recommendations
There are many reasons why a cat may be having trouble walking and relying on a wall to keep themselves up which may include head trauma, poisoning, liver disease, kidney disease, spinal issues among other causes; the black discharge from the eyes may be unrelated and caused by infections, inflammation among other causes. For the eyes, you should use a warm damp cloth to remove any discharge, flush out with sterile saline and apply an ophthalmic antibiotic ointment to the eyes twice per day; as for the unsteadiness, I would recommend visiting your Veterinarian regardless for a thorough examination and possibly a blood test to determine the underlying cause. Regards Dr Callum Turner DVM
Add a comment to Kitty's experience
Was this experience helpful?
E
American Short Hair
10 Weeks
0 found helpful
We adopted a kitten 2 weeks ago, NO signs of any health issues. for the past 2 days has muscle rigidity where his eyes dilate his front legs stiffen and contort behind his head and he rolls on side or over.. stretching toes. Did this about 10 times within 30 minutes. Then fine except for an unbalanced walk. Blood was tested..came back normal. No infections. Went to the emergency room and had a healthy check up but slight head tremors...kids get scared when he has an episode.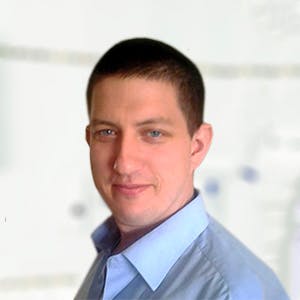 3317
Recommendations
There may be various neurological issues which may be causing these symptoms, it can be difficult to narrow in specifically to an underlying cause; however abnormal cerebellar development may be one possible cause. Ideally you should consult with a Neurologist and have an MRI or CT scan done to look for any neurological abnormalities. Regards Dr Callum Turner DVM
Add a comment to E's experience
Was this experience helpful?
Babbs
dsh
1 Year
0 found helpful
Has Symptoms
T104.6, rigid muscles, ataxia, pant
I have a queen who developed milk fever at day 5 post delivery. She dissapeared for 36 hours causing a delay of treatment. Glucagon, dextrose and fluids have been administered and she is improving drastically. Due to the delay in treatment we are now dealing with some neurological issues that did not resolve immediately with the glucagon tx. We are at 12 hours post initial treatment and she is now taking water on her own, but still very weak and ataxia is still present. We suspect some crebral edema due to tx delay. How long does this usually take to resolve, or will the effects be perminant. She is showing marked improvement, though with other queens we saw symptom improvement within 10-20 minutes of treatment. We have never had a treatment delay like this.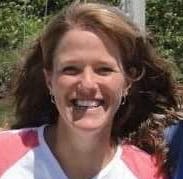 1607
Recommendations
Each animal is an individual, and her response to treatment will be a matter of time, and seeing how she responds. If she has developed cerebral edema, that can take days to weeks to resolve, and may leave permanent signs. It may resolve within 24 hours and she may be normal. For her, this is a 'wait and see' situation, unfortunately. I hope that she does well.
Add a comment to Babbs's experience
Was this experience helpful?
Leo
mixed
8 Years
1 found helpful
My cat is wobbling, he's almost 8 years old he is falling over, active drunk and I'm very concerned. What should I do?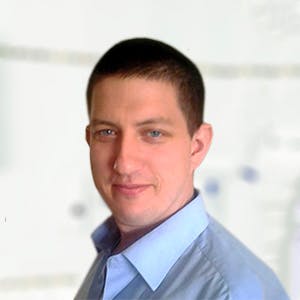 3317
Recommendations
Please visit your Veterinarian immediately as there are many conditions, some life threatening which maybe affecting Leo including infections, liver disease (hepatic encephalopathy), parasites, poisoning, toxins, tumours, hormonal disease to name a few. Treatment would be dependent on the underlying condition. Regards Dr Callum Turner DVM
Add a comment to Leo's experience
Was this experience helpful?
Smirre
Domestic long hair
5 Years
1 found helpful
Has Symptoms
Wobbly gait, convulsive movements
Our 5-year old male cat suddenly had a wobbly gait today after scratching the scratch post - something I have never seen with him. Before this, a few days ago I thought I saw him having a few "convulsive" movements while trying to flip over on the bed.

Nothing strange had happened again since, and his gait is currently back to normal. He is still very active, easily jumps and runs fast, he is playful and portraying his usual appetite.

Could this have just been something odd? Would it be alright to observe him for another 24 hours or so before taking him to the vet? If nothing happens, could it likely have been something temporary?

Any advice would be highly appreciated. Thanks!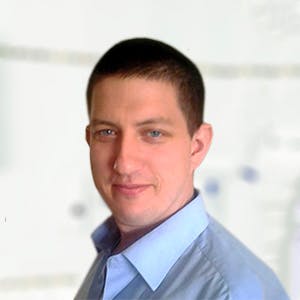 3317
Recommendations
There are a few possible causes for the symptoms you are describing which may include low blood glucose, liver disease, vestibular issues among other causes; if Smirre is otherwise in good spirits you should keep an eye on him for the time being but if this episode recurs you should visit your Veterinarian immediately for an examination. Regards Dr Callum Turner DVM
Add a comment to Smirre's experience
Was this experience helpful?