What is Painful Abdomen?
Pain located in the abdomen can result from conditions ranging from trauma to disease, so it is important to take your cat to a veterinarian for an examination as soon as possible if it is suffering.
There are numerous reasons why your cat may be experiencing abdominal pain. Cats are not normally expressive creatures when it comes to pain, but there are ways to detect if something is wrong in the abdominal region. Since the abdomen lies between the pelvis and the chest, a number of organs can be the culprit behind their pain.
Symptoms of Painful Abdomen in Cats
Your cat may not always show signs to indicate it is experiencing abdominal pain. Also, pain can, unfortunately, be referred to another area of the body that isn't the real sources. It is important to pay close attention to your cat to discover if it is experiencing abdominal pain. The main symptoms to look out for are listed below:
Vomiting
Diarrhea
Loss of appetite
Blood in feces
Difficulty urinating
Change in appearance or posture (e.g. hunched over)
Tenderness/pain when touched
Weight loss
Causes of Painful Abdomen in Cats
A number of conditions can bring about abdominal pain in your cat, including:
Pancreatitis (inflammation in pancreas)
Constipation
Cancer
Poisoning
Ruptured bladder
Urinary obstruction
Dietary intolerance
Kidney stones
Ascites (buildup of fluid within abdominal cavity)
Bacterial infection (e.g. pyometra, salmonellosis, campylobacteriosis)
Parasites
Intestinal obstruction
IBD (inflammatory bowel disease)
Feline infectious peritonitis (FIP, a fatal viral infection)
Diagnosis of Painful Abdomen in Cats
To diagnosis your cat's condition, the veterinarian will want a full medical history and will also conduct a thorough physical examination that may lead to further diagnostic testing. What you provide the vet can help immensely in narrowing down potential causes. Knowing if there has been any reaction to a specific type of food, exposure to dangerous substances or circumstances, and all of the other symptoms your cat has shown can aid in this process.
If the vet has determined further tests are required, there are a few common ones they will conduct. The common diagnostic testing includes a CBC (complete blood count), a urinalysis, and a biochemical profile. The three tests are generally used to check for signs of inflammation or infection, and to examine how well the organs are functioning. A fecal test may be conducted as well if parasites are suspected.
Your vet may also perform a biopsy or even a peritoneal fluid analysis, which checks the type of fluid in your cat's abdomen if fluid is detected. Lastly, an X-ray or ultrasound of the abdomen will be taken. These scans can discover any inflammation, tumors, kidney stones, or ruptures in the organs.
Treatment of Painful Abdomen in Cats
Since there is a range of causes for abdominal pain, treatment plans may vary.
Surgery
If cancer or tumors have been found, the vet will almost certainly recommend surgery to remove it. A surgical procedure is also sought in the case of a ruptured bladder.
Medication
In the event of a parasitic infestation or a bacterial infection, your vet will prescribe a round of antiparasitic or antibiotics. Although these medications may come with risks (e.g. side effects, developing a resistance), the benefits typically outweigh those concerns. It is important that they are given as prescribed so that your cat will reap all of the benefits.
Some medications may be given as supportive care. If your cat is suffering significantly, your vet may recommend the use of pain medication for relief. Anti-nausea medicine may be given to help stop vomiting, and in the event of seizures (mainly due to poisoning), your cat may be given anti-seizure medication. Additionally, drugs that suppress the immune system may be prescribed, typically in the case of IBD.
Poison Treatment
When poisoning is the cause behind your cat's suffering, your vet will begin treatment immediately upon knowing which toxin was ingested, if possible. If your cat only recently swallowed the poison, its stomach will be emptied and activated charcoal or fluid therapy may be administered to help curb any ill effects.
Additional treatment methods may vary based on the specific toxin. For example, in rat poisoning, the vet may administer vitamin K.
Diet
In the event of IBD or other dietary complications, a change in diet tends may be the recommended plan of treatment. Your vet may recommend a hypoallergenic diet or even an elimination diet. Both can help with IBD as well as determining if your cat has an allergy.
Supportive Care
Beyond pain and anti-nausea medication, supportive care may include the administration of fluids to treat dehydration. Also, if your cat has the misfortune of being afflicted with FIP, supportive care may be the primary form of treatment, as the viral infection has a high mortality rate.
Recovery of Painful Abdomen in Cats
It is important to follow the treatment plan laid out by your veterinarian, especially if medicine has been prescribed. Prognosis will vary with the cause of abdominal pain. Relapse can occur from some conditions, and some be be chronic. IBD, for example, cannot be cured and is managed, rather than resolved. Keep a watch on your cat's appetite as well as any other symptoms. If they return, be sure to take your cat into see the veterinarian.
Painful Abdomen Questions and Advice from Veterinary Professionals
Lilly
dsh
5 Months
0 found helpful
Has Symptoms
Loose stool (but not rrunny)
Eating and drinking normally
Hunched over when she sleeps
Good day

I have a kitten, about 5 1/2 months old, she had her spay 12 days ago and they also operated on her umbilical hernia. This past Monday (7 days after the opp), I took her back to the vet as she was vomiting and sleeping all weekend, when she slept however she was hunched over with her butt in the air which was concerning, they tested her for feline aids and leukemia (negative), gave her an anti-inflammatory injection as well as antibiotics and something for nausea, she showed great improvement since then but still had diarrhea which I assumed was a consequence of the antibiotics, she then had her stitches removed yesterday (11 days), she seemed fine but today she is limping and back to sleeping where she would normally be playing outside all day, she also moans when you touch her lower body. My question is , is this her wound acting up, or is this something else much simpler, for instance having played too rough and hurting herself? My concern is,if this was an infection, the meds the vet gave will have helped for this. I am very frustrated as we are taking her in on a weekly basis and this is getting very costly (actually beyond what we can afford). She was 100% fine with none of the above issues before the opp.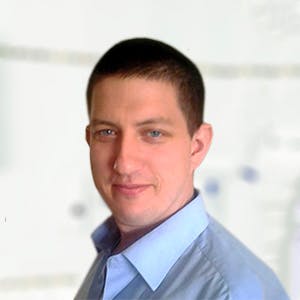 2008
Recommendations
Without examining Lilly I cannot say what the underlying cause of the abdominal pain is, she may have been a little bit over active during recovery leading to abdominal pain now; you should allow Lilly to rest as much as possible even placing her in a crate or carrier to restrict movement. However, if she starts to show fever, discolouration of surgical site, recurrence of hernia or anything concerning you should revisit your Veterinarian. Regards Dr Callum Turner DVM
Add a comment to Lilly's experience
Was this experience helpful?
Moca
Calico Cat
4 Years
0 found helpful
My cat seems to be in pain. She's a 4 year old calico. She's walking kind of hunched over like her stomach hurts. She seems to be eating and drinking fine. She peed in her litter box within the hour but I'm not sure when she last pooped as we have multiple cats. Not sure what to do. She seems miserable. Her stomach doesn't seem bloated. We've pressed on it and she doesn't complain other than her normal she hates people touching her stomach complaining. We've touched her back and legs and she doesn't seem to be in pain. Any advice would be great.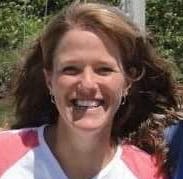 512
Recommendations
Thank you for your email. Unfortunately, without seeing Moca, I can't diagnose anything or suggest anything to help her. She may be having back pain or she may be constipated - your veterinarian will be able to examine her, do any testing that needs to be done, and figure out what is wrong with her and how to treat it so that she feels better. I hope that she is okay.
Add a comment to Moca's experience
Was this experience helpful?
Candy
Ocicat
Five Months
0 found helpful
Has Symptoms
Lose of appetite. Weight lose.
For four days now my kitten has not been eating well. In fact it was only today I managed to force feet it something. It was dewormed yesterday and also given some vitamins by the vet. Today she seems worse. She seems too weak to walk. I noticed however that a few minutes after I fed it,it started to cry. Anytime I touch or pick it up,it cries also. I don't know what to do. The other kittens and cat was given rabies vaccination so I understand that a side effect of that may be lose of appetite buy she wasn't because she hadn't been eating before then. I also noticed all the kittens had fluid coming out from their ears but the vet told me it was ear infection. He advised that I clean them with disinfectant and I did.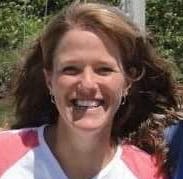 512
Recommendations
Thank you for your email. I'm sorry that Candy isn't doing well. If your veterinarian did not do a Feline Leukemia test, you should ask them to do that. If she doesn't seem to be doing better after the deworming and the vitamin supplementation, she should have a recheck with them. Kittens can get dehydrated quickly, and I worry that there is something else going on, as that is not normal kitten behavior. I hope that everything goes well for her.
Add a comment to Candy's experience
Was this experience helpful?
Joy
Domestic shorthair
2 Years
1 found helpful
I noticed her lack of activity and eating/drinking/general well-being last week, and when i noticed how she appeared to be in pain and felt hot, I took her to the vet. She had a 104 fever and an incredibley tender abdomen, and was given a dose of Baytril, an appetite stimulant, and some fluids under the skin. That enabled me to get a very small amount of food and water into her before she declined again. Blood was drawn, and nothing was shown to be out of the ordinary in her blood work other than that she hadn't been eating. I took her in the next day for antibiotics and more fluids under the skin. Saturday midday I was at my wits end and took her to an Emergency Clinic and ended up admitting her to try and rehydrate her and maybe get her to want to eat again. This evening, Sunday, I brought her home because she was hydrated, but scared and miserable. I am still struggling to get her to eat, she's shaky and weak and it's killing me that I can't help her. She's only 2 years old, she should have a long life left. What more can I do? An ultrasound was done at the emergency clinic and all they saw in her abdomen were inflamed liver and spleen. I'm giving her another dose of antibiotics tonight, but she's been hiding away from me after she tumbled off the bed and got dazed. I have another kitten whi's not sick at all, and they eat the same food, drink the same water, and it's really the kitten I have to watch for with trying to eat everything and anything that's around the apartment. Do you have any advice or possibly anything I should have my vet look/test for to possibly help get her on the road to recovery?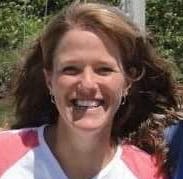 512
Recommendations
Allison, thank you for contacting us about Joy - I'm sorry she is feeling so poorly, it is hard to watch our pets be sick. It sounds like you have done everything that they have suggested for her to try and find out what is going on. The only things that you haven't mentioned are whether they did a FeLV/FIV test, and whether she is spayed. If the kitten was recently introduced into the house, he may have introduced a viral infection, and she may be having that level of fever from that, in which case she could benefit from some anti-inflammatories to bring her fever down, although I'm not sure if she still has a fever or not. Other than that, just make sure that your vet knows that she isn't doing well, as they can't help if they don't know. I hope she feels better soon.
She and the kitten have both tested negative for both FeLV and FIV, and they've been in the apartment together for about 2+ months. Since I've brought her home yesterday, she seems more interested in trying to drink water, although she's attempted to lick at some salmon shreds. She seems to be acting like eating is physically difficult, because she has shown some interest in food, and has attempted to eat or lick at food a few times. She's showing more of her friendly and cuddly/sweet personality, but she's getting weaker, and is having difficulty getting up into the bed and even staying steady while drinking or attempting to drink.
Both she and the kitten are spayed as well. As of yesterday, she did not have a fever, but she's very weak and seems to be passing out
Add a comment to Joy's experience
Was this experience helpful?
Tupac
Russian Blue
12 Years
0 found helpful
My cat seems to be having stomach issues. I just watched him pee and have a normal bowel movement. He is not throwing up. He has been walking, but keeps trying to hide in the corner of the closet. He seems to be breathing normally but he yells and hisses when any pressure is put on his lower stomach and even tries to bite. Right now he is sleeping but I can tell by how he is laying that something is wrong. What is going on?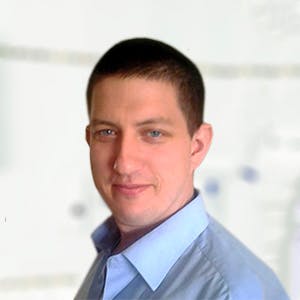 2008
Recommendations
Without examining Tupac it is difficult to say what the specific cause is; trauma, infection, obstructions, foreign objects, tumours, hernias among other causes may lead to a pain response. If Tupac is exhibiting this level of pain you should have your Veterinarian examine him since he seems to be having normal urination and bowel movements so a more in depth examination is required. Regards Dr Callum Turner DVM
Add a comment to Tupac's experience
Was this experience helpful?
Nala
tabby
1 Year
0 found helpful
Has Symptoms
Tenderness to touch abdomen
My cat growls anytime I lightly touch her stomach and she has thrown up a few times. She has gotten into my food a few times rather than eating her own food. I noticed some diarrhea a few days ago but she doesn't like being picked up right now and I can't afford to have a checkup on her right now, is here anything I can do for her?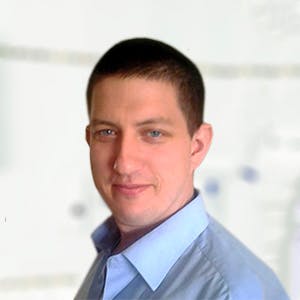 2008
Recommendations
The problem is there are many different causes for abdominal pain and unfortunately not everything can be treated at home with over the counter medications; abdominal pain may be caused by infections, parasites, foreign bodies, other obstructions, liver disease, back problems (due to spine articulating when picking up a cat) etc… Try to keep Nala rested and ensure that she is hydrated and is eating normally; if the trouble persists, you should visit your Veterinarian regardless of cost. Regards Dr Callum Turner DVM
Add a comment to Nala's experience
Was this experience helpful?
kitten
Ocicat
5 Weeks
0 found helpful
Has Symptoms
not eating ,not playing ,sleeeps alot
i have a kitten she stop eating drink water but little.she sleeps alot not playing and doing anything ..not weight loose please do something she was fine yestrday i tried variety of food but she dont agree to eat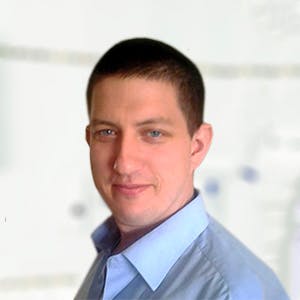 2008
Recommendations
There are many different causes of loss of appetite in kittens, the treatment would be dependant on the underlying cause; foreign bodies, infection, parasites and congenital anomalies may all cause loss of appetite. If there is no improvement you would need to visit your Veterinarian. Regards Dr Callum Turner DVM
I have a car she is over 14yrs old. She initially had loss of appetite, which lead to weight loss. She is eating wet food slowly but have not pooped. I rubbed her belly and she started panting when I touched her left side of the tummy.
We have a cat that is 16. He started with diarrhea, so we tried some medication and food, he is loosing so much wt, he eats very little and drinks. But i noticed when i touch his left tummy it hurts. I cant afford a big vet bill but I want him better and willing to do payment plans. I am in the houston Hobby Airport area. Can someone please help. He is our Son!
Add a comment to kitten's experience
Was this experience helpful?