What is Adenocarcinoma?
Adenocarcinoma is a type of cancer. Like all forms of cancer, the cells in the body grow uncontrollably in a specific location, invading vital surrounding structures. This mass growth of cells is called a tumor which, in the case of adenocarcinoma, is always malignant (cancerous) and invades other tissues. Tumors arising from glandular tissues that are benign (non-cancerous) are termed adenoma and do not invade surrounding tissues. Whether a tumor is malignant or benign, scientists are still puzzled as to what causes the cells to lose control of their growth. The body's various types of cells are actively destroyed and replaced with new cells once they have carried out their ultimate function. However, something in the body changes this routine process and creates more cells than the body needs in one location.
Adenocarcinoma in cats is an aggressive form of cancer that arises from epithelium and glandular tissues throughout the body. Adenocarcinomas can affect many organs in a feline's body, but the most common structures to be affected by these growths are the intestines, lungs, pancreas and kidneys. The way adenocarcinoma affects your cat depends on what tissues it is occupying, but most adenocarcinomas cause gastrointestinal distress such as vomiting and diarrhea. Adenocarcinoma, no matter which type your cat has, is a serious disease that is often fatal to felines.
Symptoms of Adenocarcinoma in Cats
Symptoms of adenocarcinoma in cats depend on where in the body the tumor has developed. The most common adenocarcinoma-associated symptoms in cats include:
Localized pain or discomfort
Palpable growth
Reluctance to remain active
Breathing difficulties
Blood in the stool
Mucus in the stool
Diarrhea
Vomiting
Prolonged infections
Prolonged healing time
Lethargy
Depression
Anorexia
Distended abdomen
Constipation
Types
Since adenocarcinomas arise from glandular or epithelial tissues, and these tissues occur throughout the body, adenocarcinomas affect a number of internal structures. Common types of adenocarcinomas cancers in cats include:
Intestinal adenocarcinoma
Mammary adenocarcinoma
Kidney adenocarcinoma
Lung adenocarcinoma
Prostate adenocarcinoma
Pancreatic adenocarcinoma
Esophageal adenocarcinoma
Causes of Adenocarcinoma in Cats
The cause of adenocarcinoma in cats still remains unknown, as in many other forms of cancer. However, adenocarcinoma typically affects felines with tri-colored fur coats, Siamese cat breeds, and cats older than seven years of age. Experts believe that cancer itself occurs when cells grow uncontrollably in one location, but the question as to why this uncontrollable cell growth happens is still unanswered.
Diagnosis of Adenocarcinoma in Cats
The diagnosis of adenocarcinoma in cats varies as the test the veterinarian selects will depend greatly on where the tumor is located. However, your cat doctor will always begin with a review of the feline's medical history and discuss current symptoms with the pet owner. A physical examination might reveal evidence of a lump, indicating a mass underneath the skin or in one of the body's organs. Blood work, especially a biochemistry profile, will likely be requested as this test will detect changes in organ secretions. If an organ is producing more or less of a hormone than normal, it could indicate that a massive growth is compromising its functionality.
Once the veterinarian has an idea of where the adenocarcinoma might be located, he or she may request an MRI or CT scan. These specialized scans will allow the vet to see abnormal tissues in the body as well as how far the growth has progressed. The doctor may then request a biopsy of the mass to determine cancer potential and decide on a treatment plan.
Treatment of Adenocarcinoma in Cats
If at all possible, adenocarcinomas in cats are surgically removed, even if they are benign (non-cancerous), due to the large impact the growth has on the organ it is inhibiting. However, if the tumor has spread and removal of the mass has a high risk of life-threatening potential, your veterinarian may seek other forms of treatment. Chemotherapy and radiation therapy are commonly prescribed to adenocarcinoma patients, but age, as well as your cat's overall health, should be taken into consideration. Old cats, infants, and cats with very poor immune function may not be good candidates for these treatments.
Recovery of Adenocarcinoma in Cats
If your cat's adenocarcinoma tumor was surgically removed, followed by cancer treating therapy, your cat has a positive prognosis. The majority of cats who have survived an adenocarcinoma live well over a year and only a select few have reported recurrences. There is no known way to prevent a cat contracting adenocarcinoma or to keep the disease from recurring in your feline. However, studies show that cats who maintain a proper diet, receive plenty of exercise, and live in a clean environment are less likely to develop an adenocarcinoma.
Adenocarcinoma Questions and Advice from Veterinary Professionals
Rusty
mixed
8 Years
0 found helpful
My adopted baby Rusty started vomiting almost every day this year. We took him to a vet, but of course she didn't take it seriously. We gave him the medicine, but the vomiting continued. He was losing a lot of weight, and started getting diarrhea. We took him to another vet for an ultrasound and more tests. After going to this vet for 3 months(during which Rusty had a mass removed from the small intestine), the biopsy result came back as an intestinal adenocarcinoma... Rusty is doing much better after the surgery; he's eating like a champ, playing with his little brother.
But he's still got cancer... we will be starting treatment very soon.. I am devastated. The vet said "there are no obvious macroscopic metastasis, but there's a microscopic invasion of the nearby tissue."
Add a comment to Rusty's experience
Was this experience helpful?
Chepe
Persian
10 Years
0 found helpful
Chepe began having loose stool and meowed when he went to the bathroom. The first vet I took him to told me he might have a food allergy and gave me antibiotics in case he had any intestinal inflammation. He was ok for a while and then he stopped eating. I thought it was due to my daughter's birth and my not being able to give him the attention I had given him prior to that. Chepe lost weight and we took him to another vet. He has adenocarcinoma and a tumor was taken from his large intestines and colon. The vet tells me we can give Chepe 4 rounds of chemo. He's doing well and is eating again, but I fear what chemo might do to him during his last months of life. On the other hand, chemo might prolong his life and give him comfort. I don't know what to do. Any suggestions?
Add a comment to Chepe's experience
Was this experience helpful?
Anya
Domestic long hair
18 Years
0 found helpful
Has Symptoms
Hard to breathe & vomiting
I have 2 cats (sisters) that are 18 1/2. They were part of a feral colony where I lived. I got them around 7 months old when they got very sick. Both very healthy except for vision issues from when they lived on the street. However, a couple of years ago, Anya started sneezing a lot. Large amount of mucus came out. The vet (feline only) suggested it was just allergies. It continued. Had more tests done but no resolution. Changed to another feline only vet who proscribed prednisone (as needed) for the sneezing and methiamozole for her thyroid. She was much better until recently. Suddenly there was vomit everywhere. Anya (who was a polite and dainty eater) was suddenly ravenous. However, she continued to throw up every time. It got to the point where she would vomit while eating. The vet did blood work and her thyroid was out of control. I felt I hadn't been giving her the medicine correctly. Started meds again but she seemed to lose all interest in food. Vet did X-Rays and found fluid in her lungs. She aspirated about 1/2 cup from her lungs. She said the cells in the fluid didn't look good. I took Anya home on Friday and went back to the vet this morning. Pathologist confirmed it was Adenocarcinoma. She was skinny (hard to tell under all the hair)and tired. I let her go this morning.
Add a comment to Anya's experience
Was this experience helpful?
Panda
British short hair
12 Years
0 found helpful
My heat a full cat panda, was diagnosed a week and two days ago. I know carcinoma. He has gone downhill very quickly. He only had symptoms for about two weeks prior to me taking him to the vet. I thought it was aging. He had lost weight, muscle mass, I was sleeping more than usual. I took him to the vet when I noticed he didn't want to drink from the faucet And wasn't eating his dry food. I have been trying CBD oil the past two days and it seems to have perked him up and allowing him to eat and drink. His abdomen has grown and is painful and hard for him.
Add a comment to Panda's experience
Was this experience helpful?
Oscar
tabby
15 Years
0 found helpful
My 15 year old kitty had a pea sized adenocarcinoma removed from under his jaw near the ear. He suffers from arthritis but is in otherwise good health. I was told that his chances of recurrence are only 30%. I am worried that cancer treatments may deteriorate his health and may not extend his life appreciably. In addition, we may have to take Oscar long distances for his treatment because there is no one local who can help him. How risky are these cancer treatments for a cat of this age?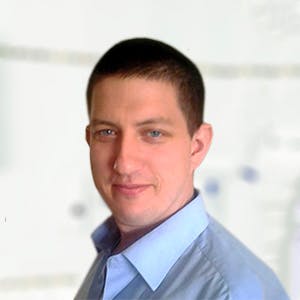 3320
Recommendations
The decision to follow up the surgery with chemotherapy or radiotherapy would be down to a discussion with your Veterinarian regarding Oscar's suitability and what the histopathology report came back indicating. Chemotherapy treatments themselves are as much risky but do carry side effects and the whole balance between health and side effects needs to be thought about; this isn't something I can advise you on as I haven't examined Oscar. Regards Dr Callum Turner DVM
Add a comment to Oscar's experience
Was this experience helpful?
Clinton
Egyptian Mau
10 Years
0 found helpful
Hi, my cat was diagnosed, or as the vet we went to says, "interpreted to have" a condition referred to as Papillary basaloid ductular adenocarcinoma. It's on her salivary duct and since the excision was incomplete it's came back. It's not an internal growth, as it's on the surface of the skin, so my question is simple. Since it doesn't obstruct organ function is it still a good idea to consider her to get euthanized? I love my lil kitty and want to know what would befall her if she is to stay.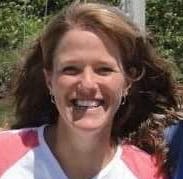 Dr. Michele King, DVM
Dr. Michele King DVM
1611
Recommendations
Without knowing more about Clinton, it is very difficult for me to comment on whether she is suffering or not. If the growth is superficial, and she is generally happy, there may be more time. If the growth is interfering with her life or causing her pain, that is important to take into consideration. This question would be a great one to ask your veterinarian, as they know her, and her health status, and can advise you on her quality of life.
Add a comment to Clinton's experience
Was this experience helpful?
Jack
Cat
9 Years
0 found helpful
my cats first started suffering from breathing issues some months ago, we had X-ray's taken and his heart was shown to be pushed severely to the left side by what looked to be a fatty growth. he was put on prednistolone, and since it's become worse. he had new x rays taken a week ago and a fresh lump has formed in the centre of the right lung.

he also has a fatty/fluid like swelling on his abdomen region which from my. research leads me to suspect he might have this rather than lymphoma (the other option suggested)


my query is this.

given his heart issue (he has bouts of difficult breathing often and the vet gave him a few months to live) would it be too dangerous ornjust a bad idea to have him undergo ab aspirate/biopsy for chemo. i understand chemo would be purely palliative - surgery isn't an option where we live unfortunately.

how traumatic would it be/risk vs gain? she says he isn't in any pain right now. I don't want to put him through needless pain. I also don't want him to have to die without an least trying something?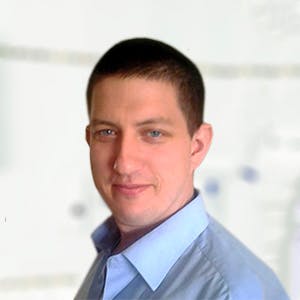 3320
Recommendations
The decision to carry out any procedure is at the discretion of your Veterinarian based on their judgement of the risk:benefit balance and their determination of the animal's overall health. If your Veterinarian feels that Jack isn't in any pain, I wouldn't go ahead with any invasive tested based on the information in your question (remember that not all cancers respond to chemotherapy so it may be a lot of stress for nothing); you should ensure that Jack is comfortable and overall hydrated. Regards Dr Callum Turner DVM
Add a comment to Jack's experience
Was this experience helpful?
Googer
Russian Blue
16 Years
0 found helpful
Medication Used
Clavamox antibiotic- oral
My sixteen year old Russian Blue's eye has been completely shut off by swelling originally from the bottom of his eye, starting about five days ago. It has only become more swollen, and after going to one vet, they have prescribed antibiotics, thinking this could be a bacterial infection or conjunctivitis. He used to be an outside cat but is now only inside. After keeping up with his prescriptions, the size of the swelling has decreased, but there is a bulbousy lump right below it that has surfaced. I'm worried that this assumption of an infection could actually be much worse. Is a tumor the likely diagnosis? I'm going to another vet in a couple days to see if they have any different thoughts. He had been not eating and was lethargic for a few days, but has since acted like his usual self and is eating regularly. Many thanks, and please wish the best for my best buddy and I.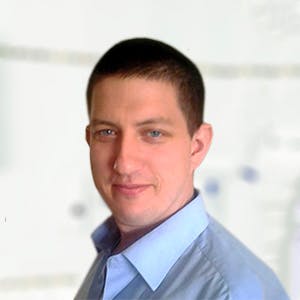 3320
Recommendations
Without examining Googer I cannot say whether this is cancer, infection or due to something else; whilst infection and cancer are possibilities and may occur simultaneously you should wait for your next visit to a Veterinarian before worrying too much. Sometimes lumps may be due to benign cysts or other issues which may be easily treated, but in some cases it may be cancerous. Regards Dr Callum Turner DVM
It seems that it only is a sterile abscess. Fortunately, all that's needed right now is removing the pus from the area
Add a comment to Googer's experience
Was this experience helpful?
hiedie
Tiger cat
10 Years
0 found helpful
Has Symptoms
weight loss lhurts to eat or drink
adenocarcinoma my cat has it, in both nasal passages and the space above the mouth. radiation, surgery and chemo are not an option,please help very sick, took to vet diagnosed with adenocarcinoma. both nasal passages and space between mouth and nose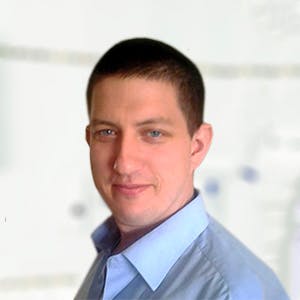 3320
Recommendations
Unfortunately, if surgery/radiotherapy/chemotherapy are not possible the only remain option you have is to offer Hiedie palliative care for as long as she is comfortable; discuss management options with your Veterinarian, but surgical excision is the only real way forward. Regards Dr Callum Turner DVM
Add a comment to hiedie's experience
Was this experience helpful?
Lynx
domestic short hair
12 Years
0 found helpful
Has Symptoms
Weight loss, facial twitching
Medication Used
Baytril, Metronidazole, Mirtazapine
Hi retyping because not sure last message transmitted. My wonderful kitty has been diagnosed with Cecal Transmural Scirrhous Carcinoma, a tumor removed a week ago from her intestine. She has recovered remarkably well from surgery, a strong girl and all other tests like kidney, diabetes, thyroid and heart plus oral health results very good. She has lost weight, now at 7.8 lbs although always hungry prior to and still quite lively before and after surgery. I would be beyond grateful for additional advice and your thoughts on cutting edge chemo treatment and immunotherapy. Some treatments are not available here in Bermuda like radiation and I am struggling financially renting a room to supplement my tour business while establishing a wild bird rehabilitation sanctuary. A first of its kind on the island. The economy is still slow here unfortunately. Many thanks for considering my truly heartwrending situation.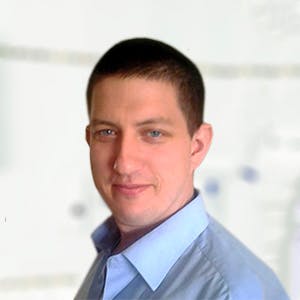 3320
Recommendations
In a case like this I would consult with either a Veterinary Oncologist through a company like PetRays which would be able to provide up to date information on any additional therapy available or visit a Veterinarian in Bermuda like at CedarTree Vets (Trained in the United Kingdom) who would be able to guide you personally and acquire any treatment required for Lynx, I am not familiar with veterinary care in Bermuda so a local Veterinarian may be able to help better. Regards Dr Callum Turner DVM www.petrays.com www.cedartreevets.com
Add a comment to Lynx's experience
Was this experience helpful?