What are Leg Paralysis?
When leg paralysis occurs in a cat, it is in need of urgent veterinary attention. Care should be taken when transporting the cat so as not to cause further impairment or injury.
The inability of an animal to move or feel one or more legs is referred to as leg paralysis. When motor and sensory function is only partially impaired, this is referred to as paresis. When function is completely impaired it is referred to as paralysis. The inability to move all four legs is tetraplegia, whereas paraplegia occurs when the animal cannot move two legs. Leg paralysis can be the result of several things that are not common in cats including trauma from a fall, accident or abuse, viruses, or tick bites.
Symptoms of Leg Paralysis in Cats
General symptoms of paralysis are:
Loss of movement and/or loss of feeling in leg(s)
Incontinence (urinary or fecal)
Constipation
Limb weakness (paresis) or inability to move (complete paralysis)
Lack of pain response in the limb(s)
In addition, symptoms specific to the cause of the paralysis may be present as in the following situations:
Dragging leg: radial nerve paralysis
Cold limbs, absent or hard to discern pulse in groin: thrombosis (blood clot)
Dilated pupils, coughing: tick paralysis
Pain, reluctance to move: slipped disc or spine injury
Swollen abdomen, weight loss, fever, labored breathing: feline infectious peritonitis
Loss of appetite, lethargy: toxoplasmosis
Neurological symptoms such as circling, tilted head, fixed pupils: stroke
Causes of Leg Paralysis in Cats
There are a variety of causes of paralysis in the limbs which result in a malfunction in the brain, spinal cord, or nerves that connect the central nervous system (CNS) to the legs. These include:
Blood Clot: Thrombosis where the aorta joins with iliac arteries results in paralysis of both legs. Thrombosis in iliac artery of either leg can result in paralysis of that leg specifically
Tick bite: Ticks bites can release neurotoxins into the cat, resulting in nervous system malfunction and paralysis.
Stroke: Lack of oxygen to the brain destroys the part of brain controlling leg movement.
Trauma: Broken pelvis, injured spine
Cancerous tumor: Tumors in the brain or spine can impair CNS function.
Slipped disk: puts pressure on spine
Toxoplasmosis parasitic infection Usually is symptom-free in cats but can, in rare cases, cause nervous system impairment.
Viral infection: Feline Infectious Peritonitis (FIP)
Botulism
Inflammation of the spine or CNS
Infection of CNS
Cryptococcus - fungal infection that can affect the CNS
Nerve damage
Diagnosis of Leg Paralysis in Cats
Your veterinarian will perform a complete physical and neurological exam. He or she will look for signs of trauma and check for pain response in the affected limb(s). They will look for tick bites and check for a weak or absent pulse in groin area that would indicate a thrombosis. Your vet will ask you for a complete medical history of your cat, including any possible accidents or environmental hazards.
In addition, a blood count and urinalysis will be performed to identify possible secondary causes such as infection. An x-ray or ultrasound may be ordered to provide images of the spine and brain, which may reveal tumors or inflammation. In the case of a suspected slipped disk a myelogram may be performed, which involves injecting dye and performing an x-ray to see where a slipped disk may be pressing on spine. If FIP is suspected, a test for FIP may involve taking a fluid sample from abdomen or taking a blood test depending on the type of FIP suspected.
CTs or MRIs are also useful tools to locate the source of nervous system malfunction resulting in paralysis.
Treatment of Leg Paralysis in Cats
Leg paralysis in cats is an urgent condition and requires veterinary treatment. Your veterinarian will provide supportive care such as hospitalization, intravenous fluids and oxygen therapy as appropriate. Steroids or anti-inflammatories to reduce spinal inflammation are commonly administered.
Further treatment options for paralysis will vary depending on the cause. Various treatments include:
Administration of antiserum to counteract neurotoxins released by a tick bite.
Surgical removal of tumors causing nervous system impairment.
Painkillers and surgery, if required, to repair trauma or injury causing nervous system impairment.
Severe cases of toxoplasmosis may require antibiotics to kill the parasite causing CNS disorder.
Thrombosis can be treated with clot-dissolving medications and painkillers but prognosis is guarded and euthanasia may be recommended.
Massage therapy and physiotherapy for radial nerve paralysis may be beneficial.
In cases which paralysis is caused by FIP, there is a poor prognosis and euthanasia is usually recommended.
Recovery of Leg Paralysis in Cats
Prognosis and recovery will depend on the cause and extent of nervous system impairment that resulted in the paralysis. Massage and physiotherapy can be beneficial on a continuing basis. The animal should rest in a confined area without stimulation from other animals or exposure to hazards in its environment that could cause further injury.
Leg Paralysis Questions and Advice from Veterinary Professionals
Fluffy
tabby
5 Months
0 found helpful
Has Symptoms
Ascites bulging eye weak rear
Hi my 5 month old kitty had an eye infection a month ago. Its not responding to antibiotics and is no longer valiable and would need to be enucleated but is not possible since her weight is just 0.4kg. We are now waiting for her to gain weight. While waiting, she has now developed ascites and her rear legs are weak and dragging. What could be going on? Please help and what should i do? Should i go amd take the risk of the operation or wait for her to reach 1kg? Will her brain get infected? Or sepsis? Im worried she might lose her front limbs pls help
Add a comment to Fluffy's experience
Was this experience helpful?
Buzz
Dragon Li
1 Year
0 found helpful
My cat is a little under a year old . I noticed that he was kind of just laying around the last couple of days. Then this morning I noticed that he wasn't walking right. He is dragging his back legs and is not using his front left all the way. He tries to walk but then he just gives up. He is also laying with his hips spread out and his right hind leg sticking out . Do you know what this might be ? Help!!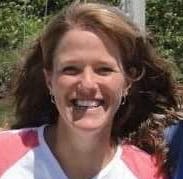 1077
Recommendations
Buzz may be suffering from an injury, a neurologic or muscular disease, or a systemic problem or toxin. Without seeing him, I can't determine what might be going on, but he definitely needs veterinary care right away. A veterinarian will be able to examine him, find out what is happening, and recommend any treatment that he might need. I hope that he is okay.
Add a comment to Buzz's experience
Was this experience helpful?
Missy
domestic short hair
5 Weeks
0 found helpful
I have a 5 week old kitten and I just noticed one of her paws is slightly smaller and she can't seem to move or feel it. It's not the whole leg, just the paw, and her siblings are totally healthy. She uses it to wash her face and such but avoids putting weight on it when she walks. I don't think she's in pain and she wasn't injured as far as I can tell, so what else could it be? and is there anything I can do?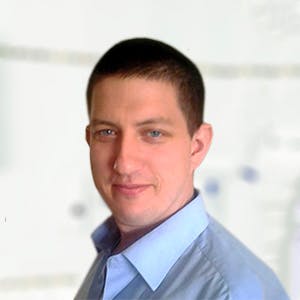 2496
Recommendations
Without examining Missy it is very difficult to weigh in on a possible cause; there are many different possible causes but it would be best to have a Veterinarian check her over especially with her being so young so that any cause can be identified and treated if possible. Regards Dr Callum Turner DVM
Add a comment to Missy's experience
Was this experience helpful?
Alax
normal
2 Months
0 found helpful
Medication Used
Amoxicillin & Paracetamol, Bitadine
My 2 months old baby cat was bitten in neck, wound is not so deep and being treated with antibiotics and pain killers but since then his front left leg is not working, is it because of pain or anything else. I examined there is no fracture then what??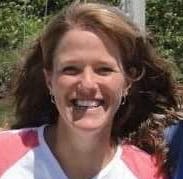 1077
Recommendations
Alax may have nerve damage to his front leg from the wound, or he may have another problem that is causing that lameness. Since I cannot see him, it would be best to have him seen by a veterinarian, as they can examine him, determine what might be going on, and give you an idea as to how best to treat this problem. I hope that all goes well for him.
Add a comment to Alax's experience
Was this experience helpful?
Nikki
Indian billi
Two Months
0 found helpful
My cat is affected with a stroke how do I treat it ? We took him to the vet and he gave a few medications to be followed. we see no improvement in her despite following the medications, it has been 2-3 days. I read your article now and came through this word called stroke that is what my cat is actually suffering with. My cat used to go inside and sleep under the bed in my room which has no ventilation. Is that the reason why she is affected with the stroke.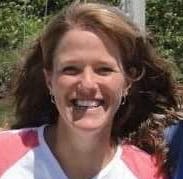 1077
Recommendations
Without seeing Nikki, examining her and knowing more about her, I can't comment on how to treat her, or if she had a stroke. It would be very uncommon for a 2 month old kitten to have a stroke. If the medications that you are giving are not helping, it would be best to follow up with your veterinarian, as sometimes response to therapy can give a clue as to what might be going on. I hope that she is okay.
My cat Bollie, (20 yrs), was nowhere to be seen for more than a day, I walked around other houses and found her on the outside of another houses wall, she couldn't move... her right leg is paralysed and she can't stand, if she tries to she falls. She is still eating and drinking water, I haven't taken her to the vet yet because we don't want to giver her medication because of her age and getting her leg amputated would cost a lot and she could die.... I really don't want to put her down. What should I do? What could the causes be??? 😭
Add a comment to Nikki's experience
Was this experience helpful?
Floyd
Unknown
1 Year
0 found helpful
I have a kitty who is about a year old. My husband & I recently got a dog who is much bigger than our cat. He's still a puppy & would sometimes play rough with our cat. I would always stop him though & Kept them in separate rooms when we were not home. My cat started acting a little weird like he was having breathing issues. I took him to the vet & they took some radiographs & sent it off to a lab for a second opinion & said everything came back okay. They diagnosed him with asthma & gave him a steroid. The first couple days that he was home he was getting better but this morning I noticed he was sleeping more & having trouble walking. His front legs just seem weak. I'm back to feeding him milk & water to make sure he get nutrients. He still jumps to the window seal & even went outside for a little while. But he just seems drained. Could our pup have caused damage that wasn't detected? I'm so worried but don't want to rush him back to the vet just yet. (The pup has been at my dad's house since I noticed our kitty not acting right)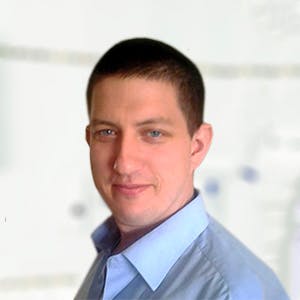 2496
Recommendations
It is difficult to say whether the pup has injured Floyd to this point, it may be that Floyd is in discomfort from the rough playing but since nothing was broken it wasn't detected on x-ray. I would try to keep Floyd as calm as possible even placing him in a cat carrier to restrict movement so that he rests properly. It was a good move to send the pup to your father's home which Floyd rests but I cannot recommend anything else apart from rest at this time. Regards Dr Callum Turner DVM
My current situation is almost identical to what you just explained. Have you figured anything out yet? Would be very helpful to hear. Thanks, Lauren
Add a comment to Floyd's experience
Was this experience helpful?
Tigger
tom
2 Months
1 found helpful
Hi, I recently adopted a stray kitten, about 2-3 months old. The other day a much larger cat attacked him. I immediately picked him up and took him to the vet, they performed an ultra sound and xrays and said they did not see any internal injuries or broken bones, however, he is dragging one of his hind legs. He has feeling in the leg because he cries when I touch it but it is just limp. There is a rather big open wound on that leg and I am hoping that maybe it is just causing him pain and maybe has his leg numb and unable to move. I am so worried about him walking again.
In your opinion do you think he will regain use of his leg
Thanks in advance for any assistance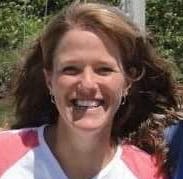 1077
Recommendations
Without seeing or examining Tigger, I have no way to comment on whether he will regain use of the leg, but if there is a wound, it is possible that that is affecting the use of that leg. You haven't listed any medications that he is on, I'll assume that he is on antibiotics and pain medications? If you are not sure, it would be best to have him rechecked by your veterinarian, as they saw him initially and are able to examine him and assess his neurologic function. I hope that he recovers well.
So I decided to go for a second opinion 2days after the attack and my inital vet visit. Turns out the first vet never even prescribed pain meds only inflammatory meds. 

The second vet gave Tigger pain meds and cleaned up the wound on his leg again. Im so happy to report that within a day I am seeing a huge improvement! His leg appears to be regaining strength.. he cant quite walk on it just yet but he's limping periodically (before it was just dragging)

Im hopeful that he will make a full recovery, just giving it time.

The vet said this was caused by either nerve damage, torn ligaments or a combination of the two. Hes on pain meds and the anti inflammatory meds and they have recommended putting honey on the wound after cleaning it. I also spend time massaging his leg and extending and retracting it while he is relaxed.

The vet said it may take weeks but Im just so thankful to see improvement and to see Tigger getting back to his fun loving playful self:)
Add a comment to Tigger's experience
Was this experience helpful?
Pelle
Bombay
4 Years
0 found helpful
Hi there. My cat is relatively healthy cat, however this morning something strange happened. He appeared to not control his back legs as he tried to go upstairs. He ended up rolling down the stairs and then involuntary bowl release before getting up and walking away seemly unsaved. He currently shows no signs of pain or discomfort.
Could this be related to something he ingested since it was so temporary and how can it affect his ability to stand?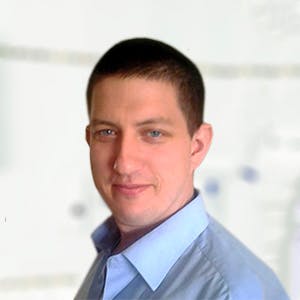 2496
Recommendations
Without examining Pelle it is difficult to say what may have caused this sudden paralysis which spontaneously resolved as quickly as it started; there are various possible causes but you should restrict Pelle's movement (preferably to a cat carrier) to prevent any further injury and monitor him for the time being for any other symptoms. It would be wise to have a Veterinarian check his spine, hips and abdomen to see if they are able to determine a cause for this worrying episode. Regards Dr Callum Turner DVM
Add a comment to Pelle's experience
Was this experience helpful?
Pelle
Bombay
4 Years
1 found helpful
My cat is about 4 years old and usually in great health, however this morning he had trouble using his back legs and struggled to get up the stairs. He then decided to just drag himself downstairs and he had uncontrollable fecal release as well. However right after he got up and walked away and now seems fine like thing had happened. He recently had very smelly discharge again but this time in the litterbox. Could this be some stomach related issue from something he ate since it went away or would there be a more serious underlying issue? Thanks in advance.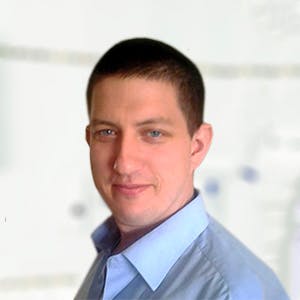 2496
Recommendations
Without examining Pelle it is difficult to say what may have caused this sudden paralysis which spontaneously resolved as quickly as it started; there are various possible causes but you should restrict Pelle's movement (preferably to a cat carrier) to prevent any further injury and monitor him for the time being for any other symptoms. It would be wise to have a Veterinarian check his spine, hips and abdomen to see if they are able to determine a cause for this worrying episode. Regards Dr Callum Turner DVM
Add a comment to Pelle's experience
Was this experience helpful?
Kittypaw
Grey Tabby Short Hair
10 Years
1 found helpful
Hello,
Our cat was adopted so we don't know her real age but based on her condition it seems she is at least 10 years or older.
A couple of years ago she had a nosectomy due to a nodule under her nose that was constantly bleeding. The condition was diagnosed as hemangiosarcoma.

In December 2017, she started vomitting her food and lost about 1kg of her weight. We went to the vet who wanted to do a surgical biopsy to ascertain if it was IBD or cancer as they observed some lesion in her stomach. We refrained from this process keeping in mind the suffering for the cat. On specialist consult, intestine X-Ray and free T4 test, we found that she did have hyperthyroidism and constipation. Normal thyroid test always came back normal.

Treating her hyperthyroidism and also a couple UTI shots made her better for 2 months. She has completely stopped vomiting and weight has consistently gone up. She is now almost 4kg. Since last 5 days, she has been incontinent and urinating wherever she sleeps. She also let out yelps when initially she made the effort to use the litter tray. Her hind legs collapse when she tries to poo. But her hind paws are not blue and there is pulse in the hind legs.

I understand this is a complex situation and would really appreciate your advise which we take to the specialist. We want to ensure we gave her a fighting chance before the time comes to make the dreadful call.

Thank you.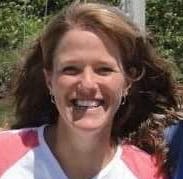 1077
Recommendations
Thank you for your email. From the information that you have provided, Kittypaw seems to have improved since starting her therapy for her thyroid. Since the signs that she is exhibiting seem urinary in nature, it might be worth following up with that - one thing that might be a good idea would be an ultrasound to determine if anything is going on with her bladder or urogenital tract. I hope that she does well.
Add a comment to Kittypaw's experience
Was this experience helpful?
Chili
Black cat
16 Years
0 found helpful
My cat CHILI is 16 and is being treated for hyperthyroidism for the past 4 months. She has since developed bad arthritis in her back legs and hips. For some time now I have witnessed her momentarily loosing power in her back legs when she poops. This is now also starting to happen when she urinates and she just collapses to her side for a few seconds. It is very distressing to see and for her as she gets soiled. I mentioned it to the vets several times and they keep saying it is just the arthritis causing this. But it seems very strange as it started before she had any difficulty walking. She did have an accident aged 5 where she had severe damage to her tail but then she recivered over time. I keep reading about all these different conditions, but nothing related directly to toilet times. Not sure where to go from here as it is really affecting her quality of life. Otherwise she eats and sleeps a lot. Thank you. She also has suspected kidney disease.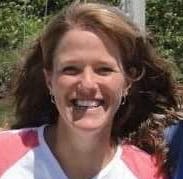 1077
Recommendations
Thank you for your email. Kidney disease, thyroid disease and arthritis are difficult diseases to manage all at the same time, but Chili may benefit from some pain medication for her arthritis if she is having trouble keeping her balance. There are many options that are not damaging to the kidneys, and it would be worth discussing wither your veterinarian. I hope that she is okay.
Add a comment to Chili's experience
Was this experience helpful?
Mandy Andy
Domestic shorthair
3 Years
0 found helpful
Our cat Mandy Andy is about 3 years old now. We got him at 8 weeks for free from a breeder of munchkin cats, who gives away the cats that did not inherit the munchkin-leg gene. We noticed right away when we got him that he walked very slowly, sloth-like, sort of crept ultra-slow wherever he went. He was playful, but in short bursts. He slept so much we wondered if something was wrong, but then he'd wake up and be fine. We got used to his "slowness" and accepted it as just how he was, as he seemed normal in other ways.

Last year in 2016 getting a Christmas tree and moving his cat tree to a different room stressed him (we assumed, in hind sight) and he developed a urinary tract issue of some sort that got worse and worse, he was peeing in different places, crying when he peed and otherwise exhibiting typical UTI symptoms. The vet ran all sorts of tests blood urine fecal etc and all were normal but he was still having trouble urinating and got sicker and weaker. With medications he improved and was able to irons te again without pain, but he was losing hair and still wasn't eating much, and got very weak in his hind legs. He wasn't able to stand with his hind legs and just laid in his crate. He still had no fever or any elevated blood count or other sign of infection, but on our request the vet gave him an antibiotic shot, which had an almost immediate effect and he improved quickly! after a few days had regained the use of his legs and was able to jump up on things and within a week got back to his normal, slow-creeping self. That was a year ago; this week we moved to a new house a few miles away which is obviously stressful. His urinary seems fine, he wasn't afraid at the new house and was walking around, rubbing legs and purring, eating fine and generally exploring and happy, but two days after we moved he got weaker and over the course of 24 hours his hind legs gave out. I immediately took him to the vet, they performed all sorts of tests (like last time)and everything was normal. They gave him subcutaneous fluids to support him in case he was dehydrated and, since the shot had worked last year, they gave it to him again just in case.

It is now 12 hours later, he is eating (he never did lose his appetite) and seems alert and OK in every way except that his limbs will not work. He does have some strength in his hind legs as when I put him in my lap and manipulate them he kicks and can push back. His front legs are stronger than his back legs, but they don't seem to be 100%. He definitely has feeling in all 4 feet and limbs, and they are not cool to the touch. The vet had tested for diabetes and he was normal. He has been an indoor cat all his life since we got him at eight weeks, we have one other cat that we got from the same place or year later. Both tested negative for feline leukemia Etc.

As I have been reading about neuromuscular disorders in cats, I wonder if he has a genetic / heritage disorder of some sort since he has exhibited that strange slow gait since we got him as a kitten. His hips / rear end is very skinny compared to the rest of his body, under-exercised. He has always slept a crazy amount, way more than our other cat. All those symptoms have seemed to be the same his entire life, no increase or decrease over the years.

I am curious what sort of genetic disorders would present in this way, where it is generally the same / chronic over time but paralysis / paresis occurs under stress. I realize that as he is only 3 years old perhaps it is a degenerative problem that will get worse, but as he regained use of his back end last tear when this occurred I'm hoping he improves this time too. Our vet recommended a wait and see for the weekend, and to bring him back on Monday. I'm reluctant to allow heart tests and other expensive things that would reveal intreatable things, or test for infectious diseases as clearly this has been with him since birth, not something contagious that he contracted; and I'm concerned that even if we figure out what it is, I would expect it's not treatable since it's a hereditary condition like perhaps a spinal cord defect.

Assuming it's a chronic condition with stress induced flare-ups, I'm wondering if some sort of anti inflammatory or prednisone treatment might help, or if an anti-anxiety treatment can help with stress-induced paralysis??

Thanks for your insight! I realize you can't diagnose, but any ideas I can take to my vet would be appreciated. We love Mandy Andy and our daughters are very anxious!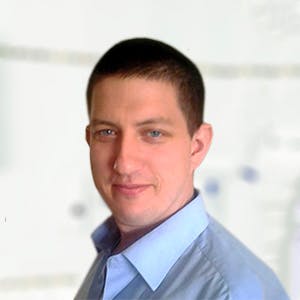 2496
Recommendations
Given the situation and the symptoms, I would push for an x-ray which would show any spinal deformity, hip deformity or other abnormality which may be causing this paralysis for Mandy Andy; I will note however that spinal issues are uncommon for the breed but I would recommend an x-ray regardless. Osteoarthritis is common in Munchkin cats which meet the breed standard, but I have no data on others which don't exhibit the breed standard. Issues with intervertebral discs, vertebral anomalies, hip disorders and other problems would be visible on an x-ray and I would suggest that is your next step. Regards Dr Callum Turner DVM
Add a comment to Mandy Andy's experience
Was this experience helpful?
Amber
Cat
18 Years
0 found helpful
Our 16 yr old cat tonight just started rolling around weirdly and meowing loudly andnow her front paw is hanging limp and she cannot put weigh on it at all. My mom says she had a stroke. I just went to see her and she was eating but backing away from us. My husband did gently pick her up and petted her and shes purring. Should we put her down? Its so expensive.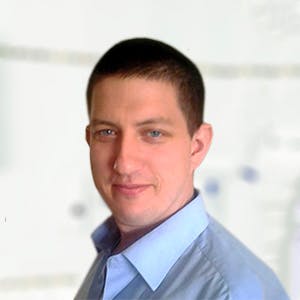 2496
Recommendations
Without examining Amber I cannot say what the specific cause of this 'episode' was and whether the front paw will recover or not; I would keep a close eye on her for the time being and ensure that she is rested. I would also recommend having a general examination by a Veterinarian to see if they are able to determine a cause; any decision for euthanasia would need to be down to yourself. Regards Dr Callum Turner DVM
Add a comment to Amber's experience
Was this experience helpful?
BAGIRA
Bombay Cat
4 Months
0 found helpful
My cat is 4 months old and of domestic breed located in India. Unfortunately, he was attacked by two stray dogs following which he received an injury on sides of his spine just shy of his front legs and loss of hind legs movements. Although there is strong pulse underneath the thighs and hind legs being warm, he still drags the legs around the house. The cat has sensation in his legs and often moves it during the physio exercises suggested by the vet. I have provided him every treatment available but have failed to regain activity of the hind legs. Could you please advise me on this?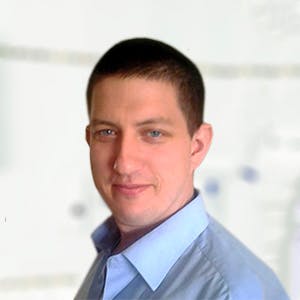 2496
Recommendations
The problem with spinal injuries is that even though there is adequate blood supply to the legs, if the spinal cord is damaged then recovery may not occur; the movements in the hind legs during physiotherapy may be spinal reflexes and not signs of improvement. Apart from rest, there is little else I can recommend at this point apart from following your Veterinarian's instructions. Regards Dr Callum Turner DVM
I do have the X-ray results and my VET tells me there is nothing wrong with the spine. Please do help!!!
Add a comment to BAGIRA's experience
Was this experience helpful?
Basma
Domestic short hair Tabby
8 Months
0 found helpful
Hello i have a cat (basma) she is "paralyzed" in her back legs .. but recently she has been twitching them she can sort of feel it when i touch her feet but not her tail .. one of her legs lock out straight
Do you think if i keep moving them around and maybe build up some muscles she may be able to walk of atleast one of her legs? I mean she pushes back on me with her legs but still drags the around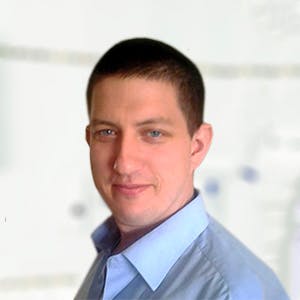 2496
Recommendations
It is difficult to say whether or not Basma is regain sensation or not, sometime a reflex may seem like improvement but may not be; there are phenomenon like spinal reflex walking where paralysed dogs and cats may walk again but the conditions need to be right for this to occur. I don't want to give any false hope, but consult with your Veterinarian if you are seeing improvement but it may just be spinal reflexes. Regards Dr Callum Turner DVM
Keep working with Basma!!! I as well have an 8 month old cat who had a similar problem, she would drag her little hind legs. I would constantly massage her legs and help her walk around a bit ( preferably on carpet or foam.) My cat walks now, and even runs around! Hope all goes well with your cat!
Add a comment to Basma's experience
Was this experience helpful?
Lil Tiger
Dragon Li
2 Years
0 found helpful
My cat suffers paralysis.
My country have no medication for my cat.
I have no idea which method is good for my cat. I need help.
My cat can't stand up
He lose weight.
It was been 5 days.
I feeds him chicken soup.
Plz give me advice for my cat to recover his health.
He looks so depression.
Sorry my English skill not good.
I can't explain his situation more than this.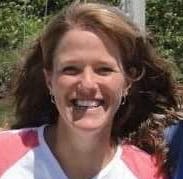 1077
Recommendations
Thank you for your email. Your English is fine, but unfortunately, I cannot tell you what is wrong with Lil Tiger or recommend any treatments without examining him and determining what is going on with him. He may have a systemic disease, or parasites, or a neurologic or muscular problem. I'm not sure if you don't have medications, or don't have access to veterinary care, but he does need to be seen, and evaluated, so that some treatment might be started. There are some diseases that just need medical treatment. I hope that he is okay.
I really thanks for your replying.
I need some home medical treatment for my cat because
my country veterinarian told me that they only thing they can do for my cat is neural hypodermic and whether good or not is depend on his fate. I don't like fate. At least as much as I can do myself for my cat. I want to know which food is suitable and which exercises are good for my cat's health.My country conditions is so poor. They cannot possible good medical method for pets. Please some home medical treatment method to improve my cat's health. I don't wanna let him go. 😔
Add a comment to Lil Tiger's experience
Was this experience helpful?
Tiago
mixed
6 Years
0 found helpful
Hi, I have a 6 years old male neutered cat (Tiago) and 2 days ago I noticed that his front left leg was lifted and seemed he didn't want to use it. He was discomforted when I try to touch it and I assumed he hurt it somehow (I didn't see that, I assumed it).There was no sign of bad locomotion or instability before that. Yesterday I took him to the vet who said it could be tendonitis or a minor trauma and the best thing to do would be to wait a few days to see how he is doing before going into an MRI. Today morning I felt he was doing a bit worse (more difficult for him to move) and noticed that he had no appetite and although he was not in pain his back right leg also seemed to be working with difficulty and he only wanted to stay curled. I let him rest a bit for a few hours. Later on, I realized that he was getting even worst and he wouldn't move at all so there is something really wrong with him. It is Sunday and I managed to get my vet on the phone a couple of hours later. I will take him there in the morning (9 h from know). He advised me for now to administer cortisone. I did that (1 h ago/ 5 mg prednisolone). Generally, he is a healthy cat and never had health issues besides a mild urine infection 2 years ago and a stomatitis 3 weeks ago. To treat that he got a depo-medrol injection (29/12/17 and antibiotics for 8 days (finished his treatment 5/01/18). He is a bit fat (13lbs) but overall he has been a healthy cat. I only have access to this one vet since I live in a remote area. Any idea what is causing this? I checked on him right now and I have the feeling (and hope) that cortisone is working. He still doesn't want to move but he is kind of "less" paralyzed. I hope it is not something super bad and he will recover. In the same house, I have one more male cat (one year older) but has no symptoms of any kind and a healthy 3 legged female dog that gets along very well with him.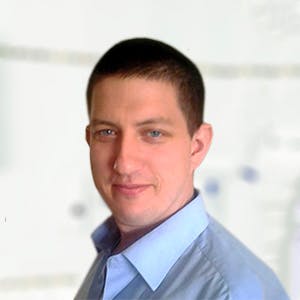 2496
Recommendations
Injuries, sprains, spinal disorders etc… may all cause some type of paralysis or a reduction in the use of a limb (or two); many times before Veterinarians suggest any expensive diagnostic tests we prefer to allow rest (if there is no obvious sign of fracture or other serious injury), rest is best in most cases and improvement or resolution may be seen after a few days. Without examining Tiago I cannot give you any specific advice apart from follow your Veterinarian's advice and visit them in the morning. Regards Dr Callum Turner DVM
Add a comment to Tiago's experience
Was this experience helpful?
Kitty
Street
Two Months
0 found helpful
Has Symptoms
No sensation in rear legs
Rescued a paralyzed kitten who is about two months old. Both his rear legs and tail has no sensation. Doctors said to put him down that is euthanasia. Can any other alternative is there to give him a new life. Please help.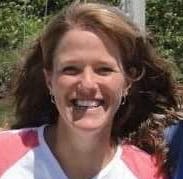 1077
Recommendations
Thank you for your email. I'm sorry that is happening to Kitty. Without knowing more about what happened to him, it is hard for me to comment on what might be done, but if your veterinarian is suggesting that his quality of life will suffer due to his injuries, euthanasia might be the kindest thing to do. You might want to consult a physical therapist to see if the kitten would benefit from that, but it sounds doubtful based on your veterinarian's opinion. I'm sorry for Kitty.
Add a comment to Kitty's experience
Was this experience helpful?
Fluffy
Arabian Mau
6 Months
0 found helpful
My 6 month old kitten was spayed 3 days ago and has since had problems with the hind leg she was injected in. The vet says the needle probably touched a nerve. The first day she walked with a completely flat foot from the hock down. The last two days she tries to use her toes but she collapses at the hock on every step. The vet will look at her in 5 more days time. What should I do with her in the mean time? What can the vet do to help? We live in Saudi Arabia and can't see another vet as this is the only one within reach. Thanks.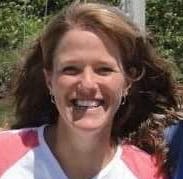 1077
Recommendations
Thank you for your email. I'm sorry that that is happening with Fluffy. Time will hopefully help heal the nerve that was damaged. There isn't a lot that you can do while waiting for her to recover, but you can do passive range of motion exercises if she will let you, where you move the leg in a circle, gently, to keep the muscles loose and the joints healthy. If she seems to be using the leg more, that may be a positive sign. I hope that she recovers.
Add a comment to Fluffy's experience
Was this experience helpful?
she was stray
stray
5 Months
1 found helpful
i saved a cat from stray dog attack i took her to vet. as she was unable to move her hind limbs vet. told that she is paralysed...so they kept her with them only...i want to know will she be able to walk again or she ll just crawl ?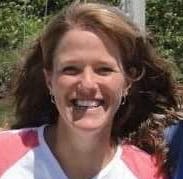 1077
Recommendations
Thank you for your question. Without knowing what is wrong with her, or examining her, I can't say whether she will walk again. It depends on the extent of her injuries, whether she has perception in those back legs, among other things. Cats sometimes have miraculous recoveries if given care, but I can't say whether she will recover or not. I hope so.
Add a comment to she was stray's experience
Was this experience helpful?
rui
DOMESTIC
3 Months
0 found helpful
dr. my kitten age 3 months had fallen from 5th floor, and i took her to clinic their dr. gave her depo medrol injection & didnt diagnosis & said to observe her activity 24hr. after 4 days she died because her gallbladder was swelled. plz tell me there was a negligence of that dr.? plz help.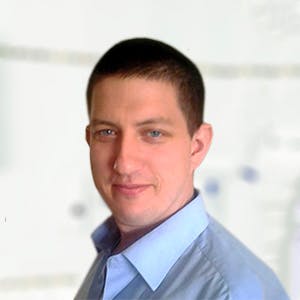 2496
Recommendations
If I had a kitten which had fallen five stories, I wouldn't have sent them home but kept them in for observation; a neurological examination and x-rays should have been taken as a minimum. I cannot comment fully, but I would have kept Rui in for observation. Regards Dr Callum Turner DVM
Add a comment to rui's experience
Was this experience helpful?
Macbeth
Unknown
6 Months
0 found helpful
So I adopted a cat and his two hind legs are paralysed and also a really swollen butt. my vet told me the paralysis might be temporary and that he'll need my assistance when urinating or defecating because of it for a little while. how do I help my cat with these tasks,since he isn't able to use a litter box or properly clean himself on his own because of his condition?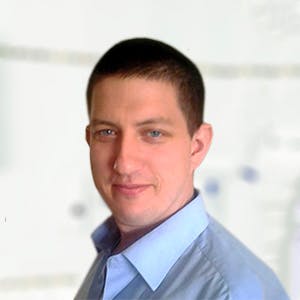 2496
Recommendations
A cause for the paralysis should be determined, an x-ray would be useful in this case to see if there is any severe injury or pathology causing the paralysis. In the meantime, all you can do is clean up after Macbeth as you are unable to gauge when he will need to urinate or defecate. Regards Dr Callum Turner DVM
Add a comment to Macbeth's experience
Was this experience helpful?
Maja
Tricolor
2 Years
0 found helpful
Hello, I have a question. (I'm from Czech Republic, so my english isn't the best). About three and half months ago, my cat seemed different to me. She was depressed, so I took her to a vet, where we found out (after X-RAY) that my cat has some kind of bump/bulges on her back and it has to do something with spinal cord. She got prescribed Prednicortone (prednisolone corticosteroids) and after three and half months of dosing (half a pill every other day), nothing changed. Her back still hurts at touch and I noticed that her hind legs are weakened. It's not like she can't walk or something, but I still see they're weaker than they were when she was healthy. The vet said that surgery would cost something about 40 000 czech crowns which is about 1500$. I'm 18 so I cant afford something like this even if I wanted. Is there an option that the hind legs would stop weakening more? Or is it gonna get worse? I really don't know what to do.. Thank you for your response.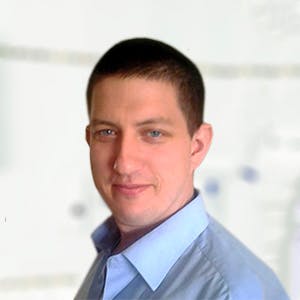 2496
Recommendations
Dobrý večer, I have spent some time in the Czech Republic - beautiful country (long with Slovakia, Poland and Hungary); I have also visited the Veterinary School in Brno for a tour back in 2004 or 2005 I think it was just for the day. It sounds like Maja may have a herniated disc which is pressing on the spinal cord, whilst uncommon in cats it may still occur; medical therapy with corticosteroids along with strict rest is usually tried first, if this is not successful then surgery would be indicated. Treatments like laser therapy (not sure if available in the Czech Republic) are only indicated after the surgery; you could try an Acupuncturist if you are within a reasonable distance of Brno (bottom link below). Regards Dr Callum Turner DVM http://web-dvm.net/wp-content/uploads/2012/12/IV_disc_disease.jpg www.ncbi.nlm.nih.gov/pubmed/19186087 www.veterinarynaturalclinic.com
Add a comment to Maja's experience
Was this experience helpful?
Cello
white
1 Month
0 found helpful
I found a kitten 2 days ago near the dumpster. I took him in and named him Cello. Cello doesn't move his front legs at all. He had an eye infection that we cured. He was eating, drinking, sleeping and pooping normally. The next day I took him to the vet. He said that Cello has a virus that is damaging his brains and spinal cord. He's going to die soon and there is no treatment that can help him. The vet said that he got the virus from the environment he was in. Now Cello is breathing really fast, not moving at all or making any meowing sound. Regarding the breed, i am not fully aware of it.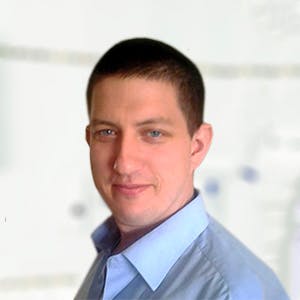 2496
Recommendations
It is possible that the Veterinarian may be referring to something like Panleukopenia virus is affects typically cats younger than a year old and has a high fatality rate in kittens younger than three months which are showing neurological symptoms. The virus is everywhere, but most cats are kept indoors until they are fully vaccinated so it isn't normally seen. Regards Dr Callum Turner DVM www.avma.org/public/petcare/pages/Feline-Panleukopenia.aspx www.msdvetmanual.com/generalized-conditions/feline-panleukopenia/overview-of-feline-panleukopenia
Add a comment to Cello's experience
Was this experience helpful?