What are Feline Miliary Dermatitis?
Feline miliary dermatitis is the term vets use when they explain the skin condition affecting a cat, as the reaction looks like tiny millet seeds on the cat's skin.This condition is also called scabby cat disease, papulocrusting dermatitis and miliary eczema. The rash appears most often around the neck and head of the cat, going down its back.
Feline miliary dermatitis is a term used to describe several skin conditions, usually as the result of an allergic reaction. The allergy could be to flea bites or other types of allergens. Harvest mites, walking dandruff, ear mites and lice can also lead to the development of this condition. Food allergies can also cause allergic reactions that show up on the cat's skin.
Symptoms of Feline Miliary Dermatitis in Cats
Cats that develop feline miliary dermatitis display:
Tiny, red crusty bumps on the skin (near the head and neck, and running down the back)
Hair loss
Intense itching and scratching
Hair pulling
Thickened skin that is darker than surrounding skin
Grazed areas on the skin resulting from constant scratching
When a food allergy causes feline miliary dermatitis, the cat develops sores and scabs around its head and tail. Some circular sores can be found around the shoulders.
Causes of Feline Miliary Dermatitis in Cats
Cats can develop this skin condition from one of many causes, or a combination of several:
Bacterial infections
Flea bite hypersensitivity (most common cause)
Cheyletiellosis mite
Hormone/endocrine disorder
Allergies (food, inhalant, or food intolerance issues)
Drug hypersensitivity
Poor diet
Mites
Ringworm
Immune-mediated diseases (immune disorders)
Contact allergies (rare)
In warm-climate areas or flea-infested areas, this skin condition can develop more frequently in cats. Cold-winter regions may see this condition develop much more often in the summer months.
Diagnosis of Feline Miliary Dermatitis in Cats
The vet will rely mainly on the cat's medical history and the clinical signs of the condition to make a diagnosis. If they know, for instance, that the cat has experienced food intolerance or food allergies, they are more likely to tell the cat's owner that the cat has developed feline miliary dermatitis.
It's not easy to spot fleas on a cat, but if the vet sees flea dirt or feces on the cat, they are also likely to provide this diagnosis. The cause may be determined as a flea allergy, but if it doesn't respond to a flea treatment, the vet will run additional tests to narrow down the diagnosis:
Serum IgE allergy testing
Skin scraping
Fur samples
Hypoallergenic food trial
Fecal examination to look for intestinal parasites
Biochemical profile
Biopsies
Referral to a veterinary dermatologist
Veterinarians take into account the locations of the rashes and lesions in making their diagnosis. They will also measure the size of the lesions and determine what kind they are.
Treatment of Feline Miliary Dermatitis in Cats
Treatment is straightforward: Remove the irritants and make the cat more comfortable until the lesions heal.
Cat owners need to remove fleas from the cat's home environment, which may help relieve many of its symptoms. If the fleas return, the allergy symptoms and rashes will return. Because cats groom themselves daily, it's rare to find live fleas on their bodies.
If the cause of the cat's skin condition is a food allergy or intolerance, the pet owner will need to switch the cat to a different food. It is vital that, once a food allergy has been diagnosed, the cat does not eat the allergy-causing food. If the cat has been allowed to roam outdoors, it will have to stay indoors permanently to reduce the risk of eating an offending food or hunting and eating prey that could cause a relapse.
The cat owner will need to give the cat one of several medications:
Antihistamines
Corticosteroids
Fatty acid supplements (skin oil replacements)
Antibiotics
Topical ointments
Special shampoo to stop inflammation and itching
For intestinal parasites, the cat will have to take medication that helps to eliminate the parasites.
Allergy shots for cats are controversial—they are used only for cats who are severely affected
Recovery of Feline Miliary Dermatitis in Cats
The prognosis for cats diagnosed with miliary dermatitis are excellent. Once the offending substance has been eliminated from the cat's environment or food, the cat will recover. Its skin will heal and fur will grow back.
The pet owner will have to be vigilant in keeping fleas from returning to the home if the cat's condition is flea allergy-related. The new food given to the cat will be a permanent part of its diet. Since many causes of miliary dermatitis are allergy-related, the cat may need occasional treatments with corticosteroids to keep flare-ups from becoming severe.
As the cat gets older, its allergies may get worse. If it has been diagnosed with more than one allergy, its recovery may not be total, meaning it needs to continue with treatment to keep skin reactions and symptoms under control.
Feline Miliary Dermatitis Questions and Advice from Veterinary Professionals
Clara
Domestic shorthair
6 Years
0 found helpful
My cat seems to get military dermatitis around the start of summer persisting to the fall. It's mostly on her back near her tail with a few spots around her neck. She is on a limited ingredient diet with fish as the protein and is grain and gluten free. She is strictly an indoor cat, what could be causing the reaction?
Add a comment to Clara's experience
Was this experience helpful?
oliver
Cornish Rex
6 Years
0 found helpful
Has Symptoms
Mosquito bite type lesions
my male cornish rex is 6 years old and over the past 2 years has developed small lesions on his rear legs which resemble mosquito bites. he has eaten the same food (royal canin/ for neutered) always. he grooms frequently. he is 8lbs, very active. some of the lesion areas are beginning to be void of hair. we bath him occasionally though not frequently. 2 X / month. the lesions are raised and hard on top as if scabbed.
Add a comment to oliver's experience
Was this experience helpful?
Dexter
Domestic long hair
10 Years
0 found helpful
I have a 10 year old long hair cat. I just discovered a patch of scabs at the base of his back and the top of his tail. He's changed food quite a few times in the last few months because our other cat has a sensitive stomach. We also give Dexter a dose of high calorie gel once or twice a week, he's skinny and just barely a healthy weight. I don't think the scabs are bothering him and we'll likely bathe him this weekend. He seemed to enjoy having the area scratched with his brush. Any other home remedies before taking him to the vet? I ask because I cannot stress enough how he is terrified of strangers, leaving the apartment, or even his humans if we are walking around. He's a simple boy that enjoys his humans on the couch or bed.
My 5 yr cat Nirvana, started scratching, chewing and constantly grooming. I took her to a Vet that was not that helpfull, right away giving me a prescription food and a steroid shot. I see lots of comments about coconut oil, fatty acid supplements, antihistamines and special baths. What type coconut oil should I apply, supplements any particular one is recommended and shampoo type, can it be the Avenno colloidal bath? Please help.
Dont want to go back to the Vet until I explore more remedies.
Thanks
Are you putting the coconut oil on heat food or rubbing it on her, I'm so stressed And I hope I get your response. I'm so worried. I can't afford another vet bill I have 7 cats who I love but just lost my husband recently and he was the main provider I'm just looking and hoping for answers
Be careful what you bathe your cat in. If you use the wrong shampoo or soap you can make it much worse for them.
I've been dealing with this issues over a year with my cat- he does not have fleas so that's out. I was doing steroid shots every 6 weeks but that was only temporary relief and overtime can lead to organ damage. I tried ultamino food it's expensive thinking it was a food allergy and it didn't help. I went to a new vet - She gave me ointment and a soft cone for him. She suggested it's most likely dermititis but when he would lick or bite at it the bacteria was infecting it - thus causing open sores. She did blood testing to determine his levels were safe to take Atopica orally for 3 weeks every 24hrs. He's on his first week of it but when I take the cone off he still wants to bite/lick at himself. The vet also suggested aside from an allergy my cat could have ocd or he internalizes stress and lets it out by chewing on himself. I'll update this post after the 3 weeks on the next diagnosis. The bottom line is it's a long road and the sooner you get treatment from the vet the better. I hope all of this helps.
My cat, Pepper, has had this problem and the vet said it is allergies. I have been using coconut oil topically since this is the third bout of it for her..she's also terrified of everyone. I've swapped out the food that's been most recently changed and the coconut oil has been helping her a lot. And it's safe to ingest.
Add a comment to Dexter's experience
Was this experience helpful?
Miss Mew
Tuxedo
8 Years
0 found helpful
Our 8 yr. old female cat appears to have military dermatitis around the outer edges of her ears, from research online. Vet prescribed Prednisolone Oral steroid and Otizole Ear drops and improvement was noticed within a few days. Upon learning about the link between steroids and diabetes, we weaned her off the steroids as quickly and safely as possible. A week later, the ear scabs returned and she's chewing the hair off the joints of her back legs. We suspect it's a food allergy (kibble and canned food), so we'll try a hypoallergenic canned food and continue with the topical steroid and hope for improvement. Question: how long before we should expect to see improvement before trying another approach, ie another brand of food?
Add a comment to Miss Mew's experience
Was this experience helpful?
luca
Maine Coon
6 Years
0 found helpful
I have a 6yr old Maine coon mix. Since we have moved into our new house he started biting and scratching himself all over. He is on flea and tick meds so it isn't that. His food is limited ingredient and he takes a benadryl a day. When things had gotten really bad with him I got him the corticosteroid shot and it made him super aggressive and did not help the scratching at all. Now besides extra oil to help his skin, he gets antibacterial baths 2x a week, anti itch spray and bitter apple to deter the OCD habit
Add a comment to luca's experience
Was this experience helpful?
Yoda
Brendle tabby
3 Years
0 found helpful
My cat Yoda has had dry, sensitive,scabby skin since adopting him from vet at only 6 months old.He is now 3 years old and still have it but some worse which us from fleas from other pets that go outside.So now I'm treating him for fleas along with my other 4 fur babies.I have already gave all them cap star to take care off adult fleas and next I'm giving them a waterless bath with vets best waterless shampoo which is suppose to kill remaining adult fleas,flea eggs,flea larva and repels against ticks and moskitoes.My question is...is it safe to use this waterless shampoo on Yoda since he has sensitive skin and alit of scabes? I love my baby and don't want to do anything to hurt him worse!
Add a comment to Yoda's experience
Was this experience helpful?
Kitty
Tortoiseshell
5 Years
0 found helpful
My cat had ringworm on her ear a little over a month ago. I gave her the medicated baths for fungus and lime sulfur dips. Her ear now has her fur back but I noticed that her coat is very thin and scruffy looking now. Not to mention, the spot on her ear where she had ringworm now has tiny hard bumps. I looked into it and saw that it's possible miliary dermatitis, how can I fix this? Can I buy a cream in stores for her?
Add a comment to Kitty's experience
Was this experience helpful?
Bella
tabby
3 Years
0 found helpful
Has Symptoms
swelling, dandruff, itching
My female cat, Bella, has a condition I can't pinpoint. She has dandruff first, then swelling on one side of the face, followed by swelling in one paw (after the face swelling subsides) and then finally the military dermatitis blows up and she has crusty spots develop that she licks and chews until they bleed and the hair is gone. Ultimately I get her a shot at the vets (steroid) and the symptoms completely subside...for 6 weeks to the day. she's been combed for fleas and that never is it (she is an indoor cat too) and I have tried changing food to see if I notice any change after that... but I'm at a loss. I don't want to continue the shots and damage organs or throw her into diabetes. But we want to help her relieve these issues because she seems so uncomfortable from them! Any suggestions would be greatly appreciated!
Add a comment to Bella's experience
Was this experience helpful?
Lilly
Unknown
5 Years
0 found helpful
Our cat developed milliary dermititis and we found it was a food allergy. We immediately put her on an expensive prescription hypoallergenic food and it went away. I was wondering if there is a specific ingredient that I need to look for that may be causing the issue when searching for a cheaper aternate food. Any help is greatly aappreciated and we look forward to hearing from anyone that may be able to help.
Add a comment to Lilly's experience
Was this experience helpful?
Sofia
MaineCoon
7 Years
0 found helpful
My cat Sofie has been having this very recently. Luckily, it's only some crustyness but i am really thinking that she might have mites. ever since she got it she's been sleeping in my room and my heads been getting REALLY itchy. But I bet that as soon as I peel all of that off (she loves it! :D) she'll stop being itchy(so will I) and she'll go back to being my happy little kitty!
Add a comment to Sofia's experience
Was this experience helpful?
Houdini
tabby
7 Years
0 found helpful
Has Symptoms
Scabs, hairball, excess grooming, lesions
Houdini has suffered from dermatitis for nearly 5 years but this summer is especially terrible. He has been throwing up numerous hairballs a month He is flea treated but past vets have determined it is a flea and possible dust allergy as he has only been an indoor cat for the last 5 years of his life. And his skin looks terrible. Scabs, inflammation, lesions. I just moved and am so low on funds, what can I do for him at home? He is eating, drinking plenty of water, playing and sleeping as he normally would but you can feel the scabs and bumps from his neck to the tip of his tail and I am heartbroken for him.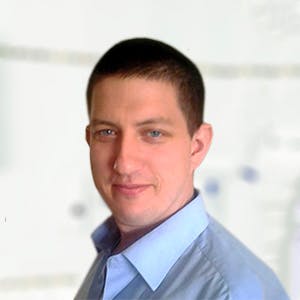 3320
Recommendations
It is important to determine whether fleas and dust are the triggers or not, allergy testing would be the best to confirm whether this is the case; it is also important to ensure that you are using an effective flea prevention medication as well. There is no specific one fits all solution and you would need to work with your Veterinarian to determine what is the best solution for Houdini. Regards Dr Callum Turner DVM
Add a comment to Houdini's experience
Was this experience helpful?
Bells
As above
10 Years
0 found helpful
Has Symptoms
The seedy lumps dry coarse hair
My vet gave me Zymox for the miliary dermatitis. I noticed it is ear drops.
Currently my finances are not ideal for skin testing to find cause.
Bella is ten years old and is extremely overweight. 25#. She is Maine coon and Norwegian Forest. I am going back to the vet in a couple of weeks. Let me add she has multiple fatty tumors and a hard one the size of a dime that the vet is concerned about.
Is this treatment for the dermatitis one that works? She initially had them around her neck, now I noticed she has them down her back to her tail. She does not scratch, she has no fleas or mites. I am heartbroken over this especially the tumors.
How long will it take to clear? What type of shampoo should use. Her skin is dry and where the dermatitis is coarse compared to her soft fur. Any comments would be appreciated. Again going back to the vet is going to cost more money as she also wants to do blood work.
Thank you.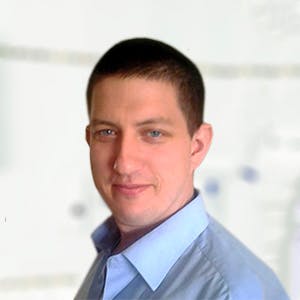 3320
Recommendations
In cases of feline miliary dermatitis, it is important to determine the underlying cause of the symptoms as the term is a general term; ZYMOX among other products may be given but it is always best to know what the underlying cause is that you're treating instead of addressing the symptoms only. Regards Dr Callum Turner DVM
Add a comment to Bells's experience
Was this experience helpful?
Maddie
British Blue
3 Years
0 found helpful
Has Symptoms
Fleas, decreasing. Scabs.
My British Blue had a flea infestation that I was unaware of. She wasn't scratching unduly and her behavior was fairly typical. She was pregnant by design when I discovered it. Her vet advised against treatment while pregnant due to potential for miscarriage. The manufacturer of the flea medication felt clearly that treatment while pregnant was O.K., but I followed our vet's advice. I treated her right after the birth of her six beautiful kittens, but now I am combing the kittens daily until they are old enough for topical treatment. The babies are healthy and plump and active. The mom eats and drinks plenty but has developed scabs. I am vaccuuming daily and washing the kittens bedding daily. I think the flea population is decreasing and I am guessing everything will get back to normal in time, but how long will it take for my mama cat's skin to heal completely and return to normal? The scabs are pretty thick.
Thanks for your help.
Deborah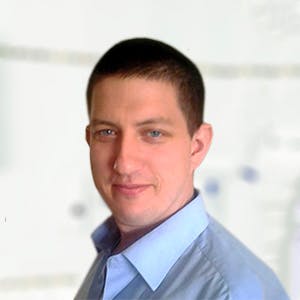 3320
Recommendations
There is no set time frame since severe lesions will take longer to heal, plus whilst she is nursing most of her energy and nutrition will go to lactation. You should continue with the treatment and environmental cleaning you're currently doing and monitor Maddie for improvement. Regards Dr Callum Turner DVM
Add a comment to Maddie's experience
Was this experience helpful?
Lucy
Manx Tabby
2 Years
0 found helpful
Hi, my Lucy is a Manx and tabby mix. Two years old, indoor cat. She suddenly has dry, scabby and flaky skin on her stub tail, back her hind legs and around her rectum area. She's using her litter and eating. She's lost interest in wet food suddenly when before she'd devour it. I'm not sure if it was the wheat based litter that we were using if she's become allergic. Some one said maybe fleas, but would they only focus on her tail and back end area? We have another cat, she doesn't seem to be affected. I put a cone on Lucy because she licks and bites continuously. I'll clean her then rub organic coconut oil on her to moisturize her. I'm so confused as to what suddenly caused this. I feed them good quality food. When i adopted both cats they evidently had fleas. Then two months after getting them they had parasites. That was a few months ago. I feel so sorry for her. I've never seen anything like it and can't find anything online close to it.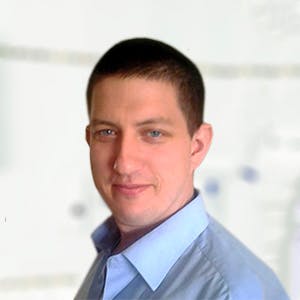 3320
Recommendations
These types of symptoms can be difficult to narrow in on a cause with changes in food, litter, cleaning products or other things in the home could cause similar symptoms; this is something to consult your Veterinarian about to determine whether there is a parasitic infection, allergy, autoimmune disease or another cause. Regards Dr Callum Turner DVM
Add a comment to Lucy's experience
Was this experience helpful?
Lucky
Demestic
9 Years
0 found helpful
I had myv9 yrs old cat to the vets and he has miliary dermitis and they used a steroid shot, but it's niwv5 weeks and he has them again, what can I do or advise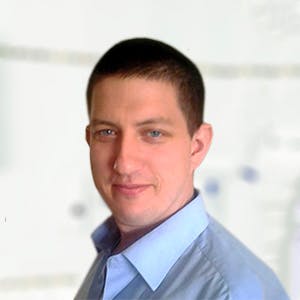 3320
Recommendations
Corticosteroids may help with the itching but it is important to determine the specific underlying cause or allergen which is causing the itching to occur since any other treatment (including the corticosteroid) is just treating the symptom not the cause. Regards Dr Callum Turner DVM
Add a comment to Lucky's experience
Was this experience helpful?
Kin
Unknown
2 Years
0 found helpful
Has Symptoms
itching and neck and head injuries
Dear Feline friends, my sweet cat Kin , after one year old , now she is 2 and half , developed this kind of allergy or something in her skin and since that we were in 5 different vets we spent more than 1000 thousand in tests , exams , medicine.... and non of then could realize what is or even gets she better. Plus that we spent another hundreds buying different kinds of foods and meals by expensive brands.... we bought even Kanguru meal and nothing makes she better ....Please if someone here was through something similar and can help us to find a solution or someone that can really help and makes she happier please let us know!! ❤️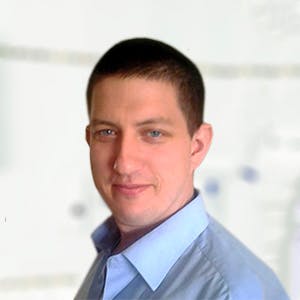 3320
Recommendations
Without examining Kin it is very difficult to say what the cause is, I am unable to see the skin texture, colour and other symptoms which are presenting; allergies are common problems and may be environmental or from food, I generally find that allergy testing is a shortcut to narrowing in on a specific allergen so that it may be removed from the diet or environment. Try to think if there were any changes in the home just before this itchiness started like new detergents or other cleaning products which may be irritating to the skin. You should think about allergy testing, but I feel most of the other causes (parasites etc…) would have been ruled out but the five Veterinarians. Regards Dr Callum Turner DVM
Add a comment to Kin's experience
Was this experience helpful?
Bubba
Calico
13 Years
0 found helpful
His rash started 2-3 weeks ago, a week or 2 after I gave him some new food.he is an indoor cat. The dermatitis is only at his lower back and tail. I've switched his food and given some Natural Pet Pharmaceutical for skin and itch about 5 days ago. So 2 questions how long till I see the rash start to go away? And where would I get Antihistamines. Corticosteroids. Fatty acid supplements. For a cat? Can I give him human stuff but make sure it's the tiniest amount?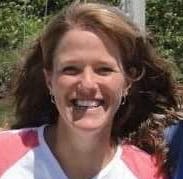 1611
Recommendations
It isn't a good idea to give cats human products, as many of them can be toxic to cats. The pattern of skin disease that you are describing is quite common with flea allergies, and that may be his problem. If the rash is not resolving over the next few days, it would be best to have him examined by a veterinarian, as there can be a number of causes for that problem. If he needs antihistamines, corticosteroids, or fatty acid supplements, a veterinarian will be able to get those things for you in cat-safe forms.
Add a comment to Bubba's experience
Was this experience helpful?
Ragnar
Rag doll
4 Years
0 found helpful
My rag doll cat has been allergic or sentive to something for a long time. He always has scabs in his name ect, back and tail but recent a dermatitis type rash is on his tummy and nipples. He is constantly licking and pulling hair out and forever throwing up hair balls. He is an inside cat and is regularly treated for fleas so i've ruled that out. I've tried oatmeal washes to calm his itch and use catlax to help with hairballs. My question is, is there a way when I take him to the vet to try and rule out some things so they don't try and do every test and put a tonne of costs on te bill if it's not likely or necessary? (Eg last time the done a skin scratch test) even though he just had worms. I hope my question makes sense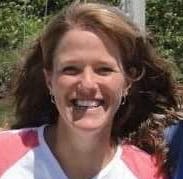 1611
Recommendations
Your question does make sense. It can be difficult to determine the cause of allergies in cats, and sometimes owners elect to treat the allergies rather than find the cause. Any testing that your veterinarian wants to do will need to be approved by you, but keep in mind that without those test results, they are making educated guesses on what will help Ragnar. I hope that all goes well for him.
Add a comment to Ragnar's experience
Was this experience helpful?
Echo
Calico
4 Years
0 found helpful
Has Symptoms
Scratching, hair loss, scabs
Echo has feline dermatitis my last vet visit cost in excess of $100.00 isn't there something I can do to treat her myself at home as I have 3 other cars so i have to treat them all and thats financially impossible for me at the present time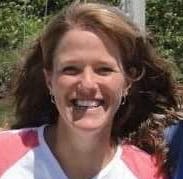 1611
Recommendations
Unfortunately, without knowing the cause of Echo's skin problem or what treatments were suggested by your veterinarian at her visit, I have a hard time commenting on things that may help her at home. Since you did just see your veterinarian for her, it would be reasonable to call them, let them know that you aren't able to give the treatments due to cost, and see if there are any other alternatives that you might be able to use. They may be able to suggest something. I hope that all goes well for all of your cats.
Add a comment to Echo's experience
Was this experience helpful?
Fudge
Shorthair
4 Years
0 found helpful
My 4 year old moggy has always had allergies but has recently gotten a lot worse. Large bald patch on lower abdomen with red legions, bald hind legs and now what I believe to be rat lip. Has been treated with steroids, flea treatment and on hills zd but getting worse. Returning to vets this evening but any additional advice would be amazing as I am worried about her. Aside from above she is generally happy, eating well and no stomach complaints. Thanks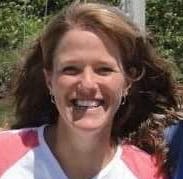 1611
Recommendations
If Fudge is having allergies that are not responding to steroid and hypoallergenic foods, she may benefit from allergy testing, or other medications such as Apoquel that can help treat allergies. I hope that your veterinarian is able to get her some relief.
Add a comment to Fudge's experience
Was this experience helpful?
Chips
Abyssinian
6 Years
1 found helpful
My cat has a single scab on her back toward her tail. It's been there for a few weeks, matting up with hair and weeping. She has been scratching a bit more lately but that single small lesion is the only other symptom.. No recent changes to her environment (indoor only) or food.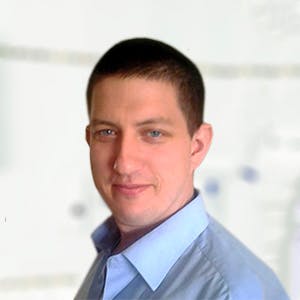 3320
Recommendations
It is difficult to say what the cause is, clip the hair around the lesion and bathe it regularly with a dilute antiseptic and keep an eye on it; if there is no improvement or you notice other areas you should visit your Veterinarian for another examination. Regards Dr Callum Turner DVM
Add a comment to Chips's experience
Was this experience helpful?
stray
American Shorthair
3 Months
0 found helpful
A stray kitten showing signs of skin problems, hair loss under neck, top of head and thinning fur on it's side. I've touched him and fur is a bit coarse but soft every place else. There are no running sores or scabs..is fed regularly. Like to get him healthy before finding him a home.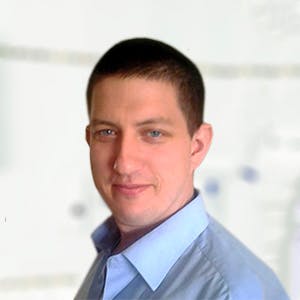 3320
Recommendations
If there are no signs of sores or scabs, it can be difficult to determine what the specific cause of the scratching and hair loss are; allergies, infections, parasites and autoimmune disorders are common but we would normally expect to see some rash or lesion on the skin. Given the kitten's age, you should visit a Veterinarian for vaccination (if not done already) and to look at the skin issue. Regards Dr Callum Turner DVM
Add a comment to stray's experience
Was this experience helpful?
Toby
Chartreux
1 Year
0 found helpful
Hello I have noticed a new rash in my cat. He is an indoor cat and has not had a diet change. The rash is located on the dorsal side and does not seem to cause any distress, moderate itching. He has no change in activity or environment. He is on no medications and no other medical problems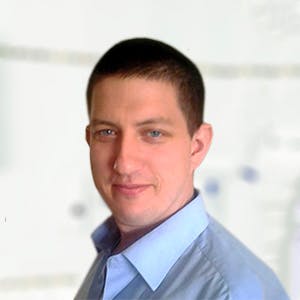 3320
Recommendations
A rash appearing may be due to external factors like allergies, parasites etc… or internal factors like autoimmune disease among others; if the rash isn't causing any distress to Toby, I would bathe him with a sensitive shampoo two or three times per week to see if there is any change. If there is no change in the rash or it starts to cause issues for him you should visit your Veterinarian for an examination. Regards Dr Callum Turner DVM
Add a comment to Toby's experience
Was this experience helpful?
Grace
Russian Blue
12
0 found helpful
I have a cat that has had years of milliary dermatitis. She has received prednisone injections for years and this has driven her into diabetes. My vet has essentially thrown up his hands and said there in nothing he can do for her. She now has bad dermatitis down her back. The cause has never been determined, although she has been checked for fleas and mites many times, and I have tried all kinds of pet food to no avail. Is there nothing I can do to alleviate some of her misery with her dermatitis, which has in some spots caused open sores?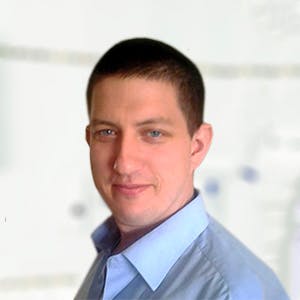 3320
Recommendations
Since we are unaware of the underlying allergy, it is difficult to advise treatment since elimination of an allergen is helpful if we are able to identify it; if you haven't done so already I would recommend allergy testing to see if anything comes up. Since our hands are tied, I would suggest giving Grace cetirizine (5mg once per day) to see if that helps; but discuss with your Veterinarian or another Veterinarian first. Given her situation I would suggest visiting a Dermatologist. Regards Dr Callum Turner DVM
I was wondering from reading these experiences, if any of the pet owners washed the cats bedding in any kind of laundry soap liquid or powder.We had a problem with Tide laundry soap that took a long time to figure out.But as soon as I stopped using it the intense itching stopped.I think washing pet bedding,does just as good in hot water and maybe just a little vinegar is fine. It wouldn't hurt to try and see if it brings relief , constant itching is so stressful for anyone, pets and humans.I hope this helps. I would even consider changing a cats litter to another brand.♡
Add a comment to Grace's experience
Was this experience helpful?
Chessie
Siberian
11 Years
0 found helpful
I am almost positive my cat has miliary dermatitis that just developed all around her head and neck. She is inside all the time so I don't think it is related to fleas. No recent food changes or anything like that. I have a cone on her and have been using a cat anti-itch spray. She's still eating and drinking and using the bathroom just fine. Will this go away on its own? Could the allergies be seasonal causing this?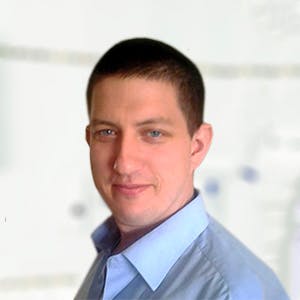 3320
Recommendations
Most likely this is either caused by seasonal allergies or due to an allergy to a change in something in your home like change of laundry detergent. Whilst she is an indoor cat, fleas or other parasites may still occur if brought in by fomites (inanimate objects which may assist in transmitting a disease or parasite - vector); I would bathe her with a sensitive shampoo and apply a topical spot on flea treatment (to be on the safe side) and see how she goes, if there is no improvement visit your Veterinarian. Regards Dr Callum Turner DVM
Add a comment to Chessie's experience
Was this experience helpful?
Luna
Ragdoll
2 Years
0 found helpful
Has Symptoms
Black mucous. Red scabs on ears
black things around nails
Luna my white furry ragdoll started with black mucus from her nose which then lead to scapping on her nose and red inflammed blister liked things on the edge of her ears. Also noticed she had black tough things around her nails. Vets have given her antibiotics but nothings ails her. The change started to happen when i changed from kitten food to grown up. She is not even 2 years old. Help! I cant see my baby like this.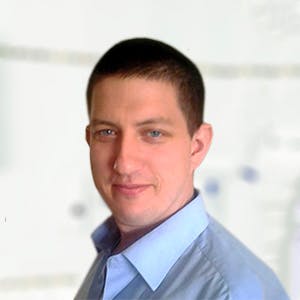 3320
Recommendations
It is a very strange reaction to a change of food, the black mucus is not expected with food changes. Have you tried changing back to the baby food to see if there is an improvement in the symptoms? Have you compared the ingredient list between the two products? Have you tried a sensitive diet? All these are important steps to look at if you noticed a correlation between the food change and the onset of symptoms; also culture and sensitivity testing of affected areas may show some secondary infection and a suitable antibiotic. Regards Dr Callum Turner DVM
I have had good results changing my cats from dry food to a canned, high protein, low or no carb food and I add 1 teaspoon of water at the base of her food Not on the food, at every meal.Giving cats plenty of water is so very important especially if they eat dry food, it makes a world of difference for them... Canidae can food has been a life saver for my cat with food allergies.
Add a comment to Luna's experience
Was this experience helpful?
Ava
American Shorthair
3 Years
1 found helpful
To treat Miliary Dermatitis for a flea allergy what can be bought to eliminate fleas while preventing irritation to the scabs? My cat does NOT tolerate baths in any circumstamces and i flea comb her often but there are still quite a few fleas on her that bite her and cause her to it's her scabs. is there anything over the counter from petco that can be used to get rid of the fleas such as a natural spray?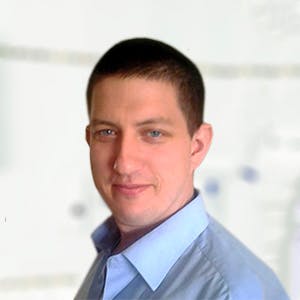 3320
Recommendations
There are a few products available for cats which don't like baths, there is a product called a waterless bath which is a foam made with natural ingredients which you apply to the coat which doesn't need to be rinsed off: apply and then comb out - see link below. Regards Dr Callum Turner DVM www.petco.com/shop/en/petcostore/product/cat/cat-flea-and-tick/vets-best-flea-and-tick-waterless-bath-for-cats
would it irritate her scabs?
There are no scabs Because she continuously licks so what should I do to either keep her from licking or make it heal really fast?
Add a comment to Ava's experience
Was this experience helpful?