What is Ringworm?
Ringworm is the common name for dermatophytosis, which is a highly contagious fungal infection that affects the skin, usually in close proximity to hair and nails. In many cases, dermatophytosis presents as a red ring-shaped infection on the outer layers of the skin. Ringworm is not life-threatening, but it can be uncomfortable and may be spread to other pets and humans. While cats of all ages can contract a ringworm infection, kittens are the most susceptible.
Symptoms of Ringworm in Cats
In some cases, ringworm symptoms are easily observed. However, in less obvious cases, ringworm can be more difficult to diagnose in cats, especially long-haired cats. The following symptoms will often cause a veterinarian to suspect ringworm.
Scaling of skin and coat
Erythema, an inflamed redness of the skin
Round thickened patches of skin
Patchy hair loss, often accompanied by "crusty" skin
Onychomycosis, an infection of the cat's claws that causes them to become scaly and rough
It should also be noted that after coming in contact with ringworm fungi, some cats become carriers but never exhibit any outward symptoms. These cats will likely infect other animals and humans if they are not treated.
Causes of Ringworm in Cats
Ringworm is caused by a fungal infection that settles into the outer layers of the skin, usually near hair and nails. The vast majority of ringworm cases are caused by the spores of the Microsporum canis fungus, but on rare occasions, ringworm has been found to be caused by the spores of three other fungi: Microsporum persicolor, Trichophyton mentagrophytes, and Microsporum gypseum Regardless of the particular fungus that has caused the infection, the overall causes are the same.
These fungi are highly contagious, spreading either by direct contact between animals, between animals and humans, or through contact with a contaminated object or surface.
Cracked skin is exceptionally vulnerable to ringworm infections, as the spores can settle within the cracks.
Once the skin comes in contact with the fungus, there is typically a seven to fourteen day incubation period before the infection becomes visible on the skin's surface.
Diagnosis of Ringworm in Cats
Your veterinarian will begin by conducting a thorough physical examination of your cat, looking for bald spots and inflamed or crusted skin. Your vet may also darken the room and shine a Wood's lamp, commonly called a black light, over your cat's skin and fur. In many cases, if the ringworm is the result of the Microsporum canis fungus, the infection will glow under the black light. Not all cases of ringworm, however, will appear under the black light. If the vet finds visual evidence of a ringworm infection, the vet may take cultures of the skin and fur in those areas to be tested for fungal spores. Although some veterinarians may feel confident in diagnosing ringworm based on visual evidence alone, especially in kittens, a culture that tests positive for fungal spores is the only definitive way to diagnose dermatophytosis. If the cat is known to have been in contact with infected animals or humans but does not exhibit any physical evidence of dermatophytosis, the vet may use a brush or comb to gather hair and skin to be tested for fungal spores.
Treatment of Ringworm in Cats
In most cases, if left untreated, ringworm will eventually resolve itself in 90-150 days. However, ringworm should not be left untreated, the infection can be spread to other animals and humans during that period. After a diagnosis of ringworm, it is likely that your veterinarian will prescribe a three-pronged approach to treatment, which will likely last for several weeks to several months. It is imperative to follow your vet's instructions for how often and for how long you should treat your cat's ringworm, as early cessation of treatment will usually result in a recurrence of symptoms. Your vet will likely schedule your cat for follow-up visits so that additional cultures can be collected to measure the progress of treatment toward eliminating the infectious fungi. The three approaches to treatment are:
Topical Treatments
Clotrimazole ointment
Miconazole lotion
Shampoo containing Ketoconazole 1.0% and Chlorhexidine Gluconate 2.0%
Shampoo containing Miconazole Nitrate 2%, Chlorhexidine Gluconate 2%
Oral Medications
Griseofulvin
Itraconazole
Terbinafine
Cleaning and Sterilizing the Cat's Environment
This is extremely important because Microsporum canis fungi have been found to remain infectious for up to 18 months.
Careful disposal of loose fur
Frequent mopping and vacuuming
Sterilizing contaminated objects and surfaces with a 1:10 ratio of bleach and water.
Recovery of Ringworm in Cats
Treated cats will usually begin to improve within two to four weeks, although for full recovery to take place the treatments must be administered for as long a period as your veterinarian has instructed. After the treatments begin to work, the skin will usually clear up and the hair will often begin to regrow. In environments such as animal shelters, especially kitten rescues, it can be very difficult to completely rid the environment and feline population of fungal spores. In these environments, and with cats that have shown a susceptibility to repeated infection, pet owners and shelter workers will need to be intentional about keeping the environment sterile, washing their hands and clothes often, and routinely checking the cat(s) for signs of ringworm infection. Most treated cats that live in a typical home environment will make a full recovery.
Ringworm Questions and Advice from Veterinary Professionals
Pedro, Cali
tabby
1 Year
0 found helpful
We have a one year old male orange tabby that was a barn cat that we adopted at 3 month. We recently adopted a 4 month old female grey/black tabby that was a rescue cat. I was diagnosed with ringworm yesterday. I have one lesion that I am treating with terbinafine hydro chloride. The cats have no symptoms. Do I need to get them checked?
Add a comment to Pedro, Cali's experience
Was this experience helpful?
Two Face
Calico
3 Years
0 found helpful
I have a kitty that adopted us a her family, who was just diagnosed with ring worm. She has scaly ears, she's getting spots on the back of her head, and her paws are bothering her. We have cream to put on her, but when we try she runs and looks at me like I'm the devil coming after her soul. She will hide until she thinks it's safe. Any suggestions on applying the meds to my kitty without her being terrified of me after? She is also not going to the potty as much as she was before.
I hope u found a way to put meds on your kitty...
I was going to suggest to just hold an pet her for a min to let her be comfy an have the medicine open already and slowly put it on her as you would in between strokes of petting the cat 🐈
Add a comment to Two Face's experience
Was this experience helpful?
Pearl
Cat
1 Year
0 found helpful
I adopted my cat from a cat rescue, and a couple weeks later, she developed scabs all over her face. The vet diagnosed with ringworm and provided a wound flush (germistat) and a topical solution (surolan). It has been two months, and while the large scabs and the majority of the infection has cleared and the fur has grown back. However, she is still developing small scabs every week or so. Should I contact my vet?
Yes, you should. It means she is still infected or is still being exposed to the fungal spores. My rescue kitten developed them too and is thankfully on her way to recovery after 2 weeks of daily cleaning and treatment.
Add a comment to Pearl's experience
Was this experience helpful?
bebe
American Shorthair
10 Years
0 found helpful
hi i have an outdoor cat and he has been diagnosed with ringworm before, he didn't have it for a while until this last summer and he only has it in one spot and it won't go away no matter what ointment/topical spray i try. he is now wearing a cone but he's wearing it the other way around cuz it messes with his senses and makes him even more uncomfty if i put it on the right way and i'm just so frustrated because i've been trying everything to get rid of it and i'm so stressed. i'm thinking of just taking him to the vet? i just don't have the money for it at the moment
I have A friend who has a cat and her cat is loosing a lot of fur on her tail and her butt area, does that mean she might have ringworms , thanks Nicole
Add a comment to bebe's experience
Was this experience helpful?
Lacey
North American Short-Hair Tabby
2 Years
0 found helpful
We have a 2 year old with feline symmetrical alopecia on both ears. It started about 2 months ago. She's an indoor cat for a reaction to fleas, ticks or mites is unlikely. We cleaned the house thoroughly in case of allergies and even switched her food to a new grain-free food to see if her old food was causing it.

The hair loss is on 80% of her outer ear flap, no redness, no sores. While she is a bit itchy, nothing unusual for a cat and we don't feel she is manually pulling off her hair from excessive grooming. The hair loss is from whatever she is reacting to.

Our vet looked at her ears with a Woods lamp and did an ear-swab for a culture. The culture came back negative. Unfortunately, we did wash her ears the day before our vet visit.

Our vet wants to treat for allergies and start with oral steroids. We are hesitant to do that without truly knowing the cause.

Our cat did have ringworm at the shelter when we adopted her. They treated her orally and she's been fine since, but may be she's been carrying it since with no symptoms, and having a mild reaction to it now.

Two questions:
1. How common is a FALSE negative to an ear swap culture?
We washed her outer ears the night before the vet tested her so we are thinking that could have impacted it.

By all signs and pictures, the hair loss most resembles alopecia due to ringworms versus anything else. It's winter, so don't think pollen or other environmental allergies.

2. Before we starting with allergy injection, what would you do first to rule out other alopecia causes? Blood screen for hormone imbalance, thyroid, treating for fleas/mites, other?

She is otherwise healthy. No other symptoms. Just concerned the outer ear hair loss is symptomatic of something we should treat.
Add a comment to Lacey's experience
Was this experience helpful?
Kutush
Mixed breed
8 Years
0 found helpful
Has Symptoms
Itching Hair loss, inflamed rednes
My male mixed breed cat was infected with ringworm in 2013. He had hair loss in many places of his body. I thought it ended their and didn't see a vet. Now After 5 years he is having serious itching in his ears, neck, in head area. His ears got rashes, by scratching he made his ears and neck bloody and it got worse. Now seeing vet for 3 months. The vet has injected medicine (Ivermactine group) into my cat twice already. Gave Bicozine and Sinamir syrup for feeding orally and pevisone cream to apply on hairlossed areas. My cat is better than before now but haven't recovered completely yet. (Besides he has 3 very small lumps on his body, I don't know if this is related to ringworm.) My vet told me to take him next week again, and if needed he might have to be injected with Steroid. I live in Bangladesh. We don't have advanced facilities for cats here. Even X-ray machines are rarely found in pet clinics. My question is will my cat recover completely? It it normal that it is taking months to recover? I'm very anxious for my cat thinking if he dies. Please give me some words of hope.
Add a comment to Kutush's experience
Was this experience helpful?
Aj and strike
Mix
9 Weeks
0 found helpful
Okay so I have a friend who found kitties at her house and wanted to get rid of them so we adopted 2. We gave them baths and their shots and let them in the house and they have gained weight and were doing wonderful! Then my kids got ringworm. I know kitties are HIGHLY susceptible to this so I researched a TON to see if they got it from Our kitties. So the kitties have some dry, scaly spots but not any hair loss or OBVIOUS signs of ringworm. These lesions could be and I did the blackight test and found tiny traces of the green in different spots. I've been treating the kitties for over a week  with a spray I got from Amazon 2x a day and baths 2-3x a week and I disinfect the bathroom 1x a day. They have been quarantined in a bathroom in my house and I feel just awful for them and their quality of life. I'd love to have just let them run outside but we have other animals that I'm afraid they might spread to. I'm treating my kids and I disinfect my house DAILY to avoid infection again. My question is now what? When can I let these kitties out back in the house? I called the vet and it is so much $$ for a couple of kitties we were trying to give a home to and now I want to help them But the cost is ridiculous. I am Just curious what you'd do with these kitties? I need help or I'm afraid we may have to find a different home for these kitties.
Add a comment to Aj and strike's experience
Was this experience helpful?
Eva
Siamese
2 Months
1 found helpful
Hello, I just got a kitten about 2 months old from a friend who did not take good care of it.
After getting it I realised it has black spots on both her arms and above one eye. After taking her to the vet it was diagnosed with ringworm fungal infection.

I was told to use the anti fungal shampoo 2 times a week, and then use iodine to clean and scrub the infected area and apply the anti fungal crème, it's been about a week now and I started to see what I could describe as skin flakes, but the kitten isn't getting any better I guess.

Is his treatment right? What could I do to get her treated perfectly.

PS: be very careful I got spots on my back because of the kitten. This is highly contagious.
Add a comment to Eva's experience
Was this experience helpful?
Kevin
Shorthair
3 Months
0 found helpful
Has Symptoms
Rapidly progressing ringworm
I received both of my cats from the humanitarian society — the first kitten I got, named Kevin, was three months old and had no problems. He was perfectly healthy and happy.
Around a month later, I brought in Gretchen, and the problem began. At first, I believed the patches of hair loss were mange, which upset me greatly. Upon visiting the vet, we discovered that it was ringworm, abd I was quite relieved. We were given a topical medicine to apply twice every seven days for a week, to take a break from for a week, and repeat twice more (or however long it took for the ringworm to clear up).
I am now in a state of distress, because my youngest kitten, Kevin, does not seem to be improving. In fact, I have noticed quite a few more spots of hair loss and crusting (which is a yellow color). Two more on his tail, two more on his head, and one near his eye.
Gretchen seems fine, but he's worrying me. I'm very scared that he's only getting worse, and to top that off, I've contracted ringworm as well.
Is this normal? Do cats being treated show signs of their ringworm worsening before it gets better, or is his case urgent? We are only nine days into treatment, but it seems to be rapidly progressing.
Add a comment to Kevin's experience
Was this experience helpful?
Rainbow Monkey
Siamese
6 Months
0 found helpful
I adopted my Siamese kitten from a rescue agency at our local pet store. She was given all her shots and spayed at the time I picked her up. She also had a small patch of hair loss (the size of a dime) on the back of her neck and there was redness. The adoption agency said she had an allergic reaction to the topical flee medication and not to worry. Well 2 weeks after having her I noticed the spot getting larger so I took her into the vet. They diagnosed it as ringworm and prescribed 5ml of terbinafine 150mg/ml orally once a day and to apply tresaderm drops to the affected area twice a day. For two weeks I was struggling getting her to swallow the entire dose of the terbinafine and it seemed to be getting worse so we went back into the vet. They upped her terbinafine to 6ml's and I've been doing that for about a week now. We went back into the vet and they gave her an antibiotic shot to help boost the recovery process. It will start to look like it's healing then two days later comes back x2 and more patches seem to be appearing which she is getting do and scratching her skin off creating holes in her neck. It's been a month now since we've started the medication and treatment from the vet but it's spreading down the sides and back of her neck, I feel so bad for her and I'm doing everything the vet said to do Little success and now it's quadrupled in size. Since we have already been to the vet three times in one month for this and the vet explained I may have to see a specialist/ dermatologist for her, is this normal of treating ringworm? Any advice is much appreciated!
Add a comment to Rainbow Monkey's experience
Was this experience helpful?
Lucifer
Maine Coon
3 Years
0 found helpful
I recently adopted a cat and last night I noticed a spot on its foot that looked like a bite or something. Took him to the vet today and turns out it's ringworm. I've never experienced this before so I'm freaking out. I gave the cat a bath with shampoo (which I'll do every three days) from the vet and also gave him a pill (given every 12 hours for a week) from the vet as well. I cleaned everything with a bleach/water mix, vacuumed (I have carpet in my room), washed and dried all my bedding and his bed. I haven't noticed anything on my skin (yet). Anyone have any advice? How long does this last? He usually sleeps on my bed at night so can he be on my bed or should I keep him off of it for now? How often do I need to rewash and disinfect everything?
Add a comment to Lucifer's experience
Was this experience helpful?
Quinn
DOMESTIC
4 Months
1 found helpful
My foster cat has ringworm. She just got one negative test back. After she gets two negative in a row they said she will be cured. To I have to worry about her being a "carrier' of ringworm and getting it back again and again and infecting me and my family? I unfortunately now have it
Add a comment to Quinn's experience
Was this experience helpful?
Trousers
Cat
2 Months
0 found helpful
Has Symptoms
glowing green, round scab on ear
My other in law fosters kittens and after some discussion we decided to potentially adopt one of her 8 week old charges. When she arrived for a weekend visit (we're a bit of drive away) as soon as we took the kitten out she pointed to a spot on his ear and said "uh-oh... that looks like ring worm". We took him to our vet the very next morning, keeping him quarantined in a large crate overnight, and he glowed green in several spots. She hadn't noticed it before, and had sent photos just a week earlier with no signs of the same spot, so it was very new (I know it can incubate for 1-2 weeks..). We sent the kitten back with her so that he and the litter can be treated in a sterile environment with oral and topical meds by the shelter she fosters for (they're in an isolation room together). My question is surrounding whether we continue with the adoption... my main concern being that my daughter has type 1 diabetes and while healthy does have a compromised immune system as a result. How likely is it that this kitten will be fully treated and not retract the ringworm a few weeks after we get him back (minimum 4 weeks is what we're being told)? I'm concerned :( He's the sweetest thing, but I can't seem to decide what the best call is for the family. While it's treatable, we have children and a dog that I'd rather not pass this along to if it's something that can easily return despite treatment. Any guidance would be so helpful, I'm struggling with this decision and want to make the best call for all of us.
Add a comment to Trousers's experience
Was this experience helpful?
Mitsy, Buddy and Booboo
short haired
11 Months
0 found helpful
Medication Used
I'm using an anti fungal cream
I'm on day no.17 with an outbreak of ringworm on my wrist. Yes, I'm being treated. I have 2 eleven month old cats and one 21/2 mth baby kitten who show no signs of having ringworm. I spoke to the vet since I've been worried sick about them catching it and I still have no idea how I got it or if one of my cats may be a carrier. The baby kitten sleep with me and the others are in and out of my room. The vet says I shouldn't be too concerned unless they show signs of having it. In the mean time I have been obsessing, cleaning diligently and driving myself crazy. Is it possible that my cats can be infected?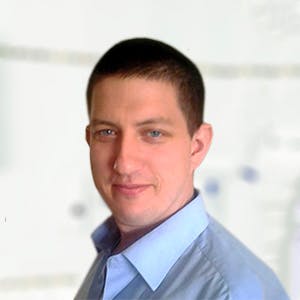 3320
Recommendations
Cats can be asymptomatic carriers of ringworm, especially long hair breeds; I cannot give you any specific assurance that they are ringworm free, if you're concerned you could have a toothbrush culture done to see if anything shows up just to put your mind at rest. Regards Dr Callum Turner DVM
Add a comment to Mitsy, Buddy and Booboo's experience
Was this experience helpful?
Smokey
domestic medium hair
10 Weeks
0 found helpful
My kitten is being treated for ringworm so far for a week she has scabby looking skin now above her eye were the ringworm is does this mean she is getting better is it ok for her to be around my 3 year old cat or do i need to isolate her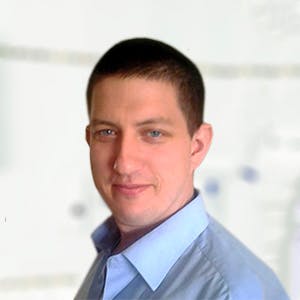 3320
Recommendations
You should continue to isolate Smokey until you have a resolution of symptoms and preferably once a negative toothbrush culture has come back to be on the safe side; also you should ensure that the environment is cleaned thoroughly and that there are no other issues. Regards Dr Callum Turner DVM
Add a comment to Smokey's experience
Was this experience helpful?
Winnie
dsh
10 Weeks
0 found helpful
I have been giving my (shelter) kitten Itraconazole, using an anti fungal ointment, and bathing her with a mix of chlorhexidine shampoo and Nizoral, as suggested by my vet. The leasions are much smaller, but have become very flaky! Is this to be expected?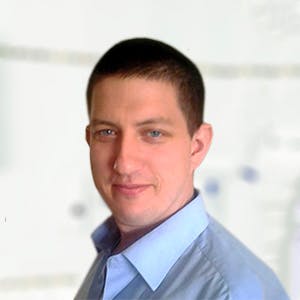 3320
Recommendations
Flaky skin lesions is something that we do see with ringworm, it is important to note that the flaky skin may still occur during treatment; continue to give the treatment as directed by your Veterinarian and monitor for improvement. If there is no improvement or you have any other concerns return to your Veterinarian. Regards Dr Callum Turner DVM
Add a comment to Winnie's experience
Was this experience helpful?
Hummus
Cat
2 Years
0 found helpful
One of my cats has been diagnosed with ringworm. As he has a skin disease (non infectious) normally when I first noticed the dry scaly skin I did not take him to the vet as that's quite normal on him. I took him for diagnosis after a while as I thought it didn't look normal and he had hair plucks and skin scrapes done. Whilst waiting for the results the vet gave me a antifungal treatment to smear on him. That was 2 weeks ago and the scales have gone and his skin has healed. The vets rang me today to say he has tested positive for ringworm and now I need to do this very elongated treatment that will cost the ends of the earth as well as being 're tested at the end of the treatment. Neither me, my housemate or my other cat have shown any symptoms and I slept with the cat for weeks before I even took him into the vets so I'm assuming it's a mild infection! I can't quarantine him to one room as that is cruel as I live in quite a small house as it is. How likely is it that I'll catch it from him? What's the shortest length of time he can be on the medication as I really can't afford to do it for 6 months or more!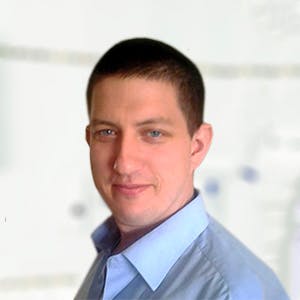 3320
Recommendations
Some people snuggle with cats with ringworm and have no issues whilst others just pet a cat and get ringworm; however if ringworm has been isolated from Hummus you should treat as per your Veterinarian's instructions. As for minimum times, we recommend the minimum effective dose for the minimum amount of time for the product to be effective however this is case dependent and may be measured in weeks or months; I wouldn't recommend giving one or two treatment sand calling it a day, also you need to ensure that your home is cleaned as well since ringworm can live in the environment for long periods of time. Regards Dr Callum Turner DVM www2.vet.cornell.edu/departments-centers-and-institutes/cornell-feline-health-center/health-information/feline-health-topics/ringworm-serious-readily-treatable-affliction www.msdvetmanual.com/integumentary-system/dermatophytosis/ringworm-dermatophytosis-in-dogs-and-cats
Add a comment to Hummus's experience
Was this experience helpful?
Jäger
short haired
5 Months
0 found helpful
My kitten was diagnosed with ringworm on the 12th of this month. Hes been on a medicated lotion (prescribed by the vet) for 3 weeks and 2 days now. The lesions are now the same color as the rest of his skin and his hair is growing back. Hes been in quarantine since the 12th. My question is, can he be released from quarantine and onto the rest of the house? We have another kitten but they have had a few interactions and the other kitten has not presented any symptoms of ringworm.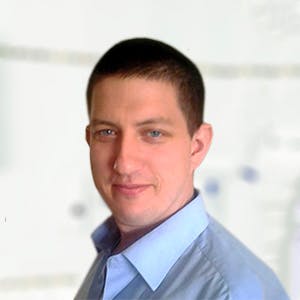 3320
Recommendations
Seventeen days is not a long period of time, whilst it may seem that Jager is improving I cannot give you an assurance that the infection is 'cured'; if you're wanting to mix him with another kitten I would recommend having him tested for ringworm (Wood's lamp or culture) to be on the safe side, also remember to treat the environment. Regards Dr Callum Turner DVM
Add a comment to Jäger's experience
Was this experience helpful?
Sox
DOMESTIC
10 Months
0 found helpful
My cats been prescribed medication for ring worm, I put it in his food but my other cat ate some of it today meaning he didn't get all medication will this affect all his treatment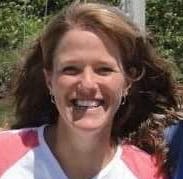 Dr. Michele King, DVM
Dr. Michele King DVM
1611
Recommendations
The cat that ate the medication should not have any significant effects from that one dosage, and as long as you continue Sox's treatment from here on out, that one missed dosage should not affect his treatment.
Add a comment to Sox's experience
Was this experience helpful?
LOLA
Persian
6 Months
0 found helpful
LOLA was diagnosed with ringworm. She is on Sporonox for 30 days.She is showing new symptoms, while on her meds. My biggest concern:Can asymptomatic carriers be healed completly,or will they stay carriers for live?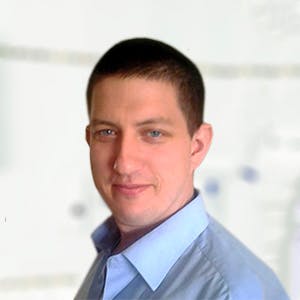 3320
Recommendations
Following your earlier question. Around one in five cats are thought to be asymptomatic carriers of ringworm and may be tested quite easily by your Veterinarian; however it is possible to treat asymptomatic carriers by bathing regularly with a medicated shampoo but to ensure if your cat is ringworm free you would need a culture done by your Veterinarian. Regards Dr Callum Turner DVM
Add a comment to LOLA's experience
Was this experience helpful?
Lola
Persian
6 Months
1 found helpful
We have a kitten,diagnosed with ringworm.I guess her parents were carriers,without any visable symptoms.The breeder claims her cats does not have it.
She is on Sporanox treatment for 30 days,we are at day 20.
This morning I saw her ears is dry and scaly,like before she got diagnosed. Can she get it while on meds? We do not have a vet near us to do a culture test. All our pets were infected, but on treatment.
Can she stay a carrier even after treatment? We disinfect the house, yard and clothing as well as possible.
Greetings
Marida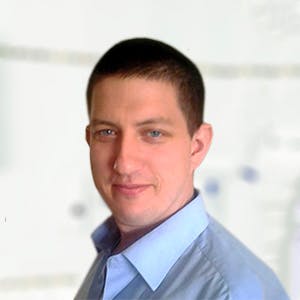 3320
Recommendations
In addition to Sporanox (itraconazole) and environmental cleaning it is also advisable to bathe around twice per week with a medicated shampoo and use a topical antifungal ointment (miconazole) on affected areas as long as she doesn't lick it off. It is possible that some cats are asymptomatic carriers and this is why it is important to bathe a cat regularly during treatment. Regards Dr Callum Turner DVM
Thank you so much.
My biggest concern is: will she be cured completly after treatment, or stay a carrier for life?
Add a comment to Lola's experience
Was this experience helpful?
Lala (we didn't know he was a boy)
Main coon mix
4 Years
1 found helpful
Started feeding a friendly stray cat that hangs out outside of our house and last week he showed up with his eye swollen so we put a warm compress on it while he was keeping us company. The following day the same thing happened to his other eye and we noticed that he had fur missing behind his ear and the fur around the previously swollen eye was thinned out. We have been monitoring him and more fur seem to have fallen off on top of his head. We tried to capture him to take him to the vet but he put up a fight, peed on my husband, and broke out of the carrier. Now he doesn't let us touch him and is cautious about coming near us when we feed him.....he used to lay let us hold and carry him prior to attempting to capture him. Is there anything we can do for him to help since we can't catch him to take him to the vet?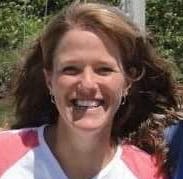 Dr. Michele King, DVM
Dr. Michele King DVM
1611
Recommendations
Unfortunately, without knowing what the problem is that is causing his swollen eyes and hair loss, there isn't a lot that you can do for him at home. There are many possible reasons for these problems, and they all may need to be treated differently. It is hard to treat stray cats, as they are notoriously difficult to have seen. Perhaps there is a mobile veterinarian in your area that could come to him? I hope that he is okay.
Could you possibly put a little tranquilizer into his food..? So it is possible to catch him. Flower essences can help in the long run, such as Trauma free which you can get online. Check the Jackson Galaxy online. Great stuff, really works. Even CBD's for Pats maybe able to take enough of the edge off so you can handle him again. Good Luck. Oh yes and talk to him, simple like with a child, that you mean well and dont wanna hurt him,etc
Add a comment to Lala (we didn't know he was a boy)'s experience
Was this experience helpful?
Million
dsh
5 Months
0 found helpful
I found a little pinch of hair from my cat is clung with some white stuff at the bottom part of the hair. So I take the hair off him, which didn't bother him. I am worrying that it could be ringworm, but I am not sure. The cat doesn't show any symptoms of redness or swollen on its skin. He doesn't scratch a lot.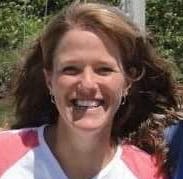 Dr. Michele King, DVM
Dr. Michele King DVM
1611
Recommendations
Ringworm is quite common in kittens, but without seeing Million, I can't comment on whether the hair that you found is a problem or not. Cats can also have other parasites, lice, or other conditions. If you notice more of this problem, it would be best to have him seen by a veterinarian, as they can see the problem and recommend any treatment that he might need.
Add a comment to Million's experience
Was this experience helpful?
Kitty
Mixed- has long fur
3 Years
0 found helpful
Has Symptoms
Area of hair thinning above eyes
We've been fostering a cat for about a week now and I'm concerned he may be showing signs of ringworm. Above his eyes his fur, which is jet black, is clearly thinning and he has dandruff on his neck and back. He was supposed to have been examined by the shelter vet before he was given to us, so I'm not sure if they checked already and he was fine or if they just didn't notice any concerning symptoms. We haven't had him tested yet for the fungal infection, but should we? Is this a legitimate concern, or just me being overly cautious?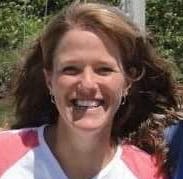 Dr. Michele King, DVM
Dr. Michele King DVM
1611
Recommendations
Ringworm is a legitimate concern in any cat coming from a shelter, and the signs may not have been obvious when Kitty was examined by the shelter veterinarian. It would be a good idea to have him looked at, either by your veterinarian or the shelter veterinarian, and see if his skin lesions appear to be ringworm, or something else. I hope that all goes well for him!
Add a comment to Kitty's experience
Was this experience helpful?
Banksy
Shorthair Persian mix
10 Months
0 found helpful
Hi! I'm curious as to whether my cat has a ring worm or something else. He is missing a patch of hair on his ear, circular in shape and it is just slightly puffy and soft. No real signs of redness or scaliness, I have a picture! He doesn't itch at his ear, or seems to be bothered by it. He is chattier than usual but he might just be learning that I like to talk to him/ he replies. While the spot has been noticeably balder then his other ear, no real shape was noticeable until today. He is 10 months if that makes any difference. I also recently switched up his wet food from solid gold to applaws.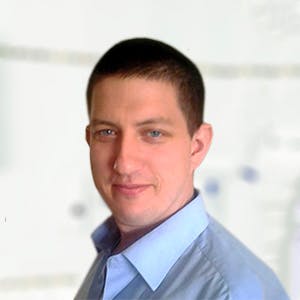 3320
Recommendations
There are various causes of lumps, bumps and scaling; without examining Banksy I cannot say what it is. You could try to apply an ointment to the area from a pet shop to see if there is any improvement; if there is no improvement, you should visit your Veterinarian for an examination. Regards Dr Callum Turner DVM
Add a comment to Banksy's experience
Was this experience helpful?
Olivia
short-hair
6 Years
0 found helpful
Hello!
We adopted our cat Olivia (6 year old female) from a SPCA in late September. Two weeks later we noticed a mark on her ear and took her to the vet. She was diagnosed with microsporum canis and we began daily itrafungol treatment. We began on October 24 and it is now January 15. The latest culture (done at 9 weeks) just came back positive although it has been 12 weeks since we have used itrafungol. I don't want to keep using it because it will hurt her liver. When we brought her to the vet and put her under the woods lamp they saw nothing. As well, her hair is growing back normally. It would seem that she doesn't not have ringworm anymore yet the tests keep coming back positive! It has been 12 weeks! I don't know what anymore. I have also been cleaning her area and the house like crazy.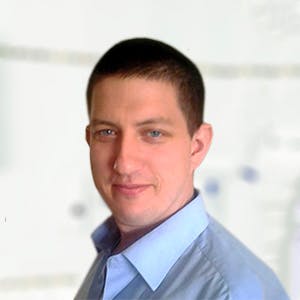 3320
Recommendations
It is possible that Olivia is now a carrier, only around half of carrier animals are positive for a wood lamp test; if there has been a positive culture I would recommend treating regardless since she can present with symptoms, contaminate the environment etc… Regards Dr Callum Turner DVM www.vettimes.co.uk/treatment-of-cat-ringworm-carriers/
Add a comment to Olivia's experience
Was this experience helpful?
Nana
tabby
1 Year
0 found helpful
My cat has ringworm around her ears. I've read this can take months to cure - I live in a small 1-BR apt with two cats. I can't quarantine the infected cat for months on end, and cleaning everything with bleach etc multiple times a week isn't possible. Are these internet tips I've read exaggerating? What's the best way for me to handle this situation given our living / work situation? Thanks!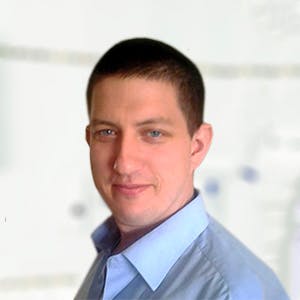 3320
Recommendations
There is a lot of misinformation online and I do not give any recommendation which I cannot verify from a reputable source (medical journal or university etc…). You should visit your Veterinarian as systemic treatment coupled with topical ointments will make a good two sided treatment but it is always best to keep the house clean and if necessary place Nanna in a cat carrier for the duration of treatment. Regards Dr Callum Turner DVM
Add a comment to Nana's experience
Was this experience helpful?
Sully
Black
4 Months
0 found helpful
I got a kitten who has ringworm I didn't know for the first five days and she was all over me my other cats my grandchildren my husband we took her to the bed and we were told she had ringworm and started using Prescribed shampoo and appointment it seem to have a fast took her in five weeks later for a second check up and I was told she was fine during this time my other cat contracting The ringworm as for me and my husband . I Continue to give him his weekly back after the eight weeks he has a lesion on his back but I don't know if it's from a cat scratch from the other cat when I they play and now I found one on his leg but I don't know if it's a ringeorm or a scatch... Is it possible if they're coming back after three months..I have went through all extremes my cleaning with Clorox every other day rain I saw him putting their medicine on like clockwork it had disappeared it's been three months and I don't know if it's a reason or just a scratched scars by the other cat while rough playing
I have worked my carpets out and taking every precaution cleaning with Clorox day after day washing sheets every day not reusing towels sweeping washing is this going to happen to me again am I just being paranoid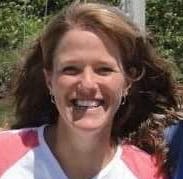 Dr. Michele King, DVM
Dr. Michele King DVM
1611
Recommendations
Thank you for your email. Without examining Sully, I can't say whether the new lesions are a recurrence of ringworm, which would be unusual, or healing scratches, which would be pretty common. Given what you've gone through to get rid of the ringworm, it would be best to have any questionable lesions checked by your veterinarian, as often the only true way to diagnose ringworm is with a fungal culture if they aren't sure. If Sully is getting ringworm again, it would be a good idea to have him tested for Feline Leukemia and make sure that his immune system is normal. I hope that all goes well for everyone!
Add a comment to Sully's experience
Was this experience helpful?
Raleigh
Ragdoll
16 Weeks
1 found helpful
Has Symptoms
Dry, flaky, skin ringworm
Can two cats with Ringworm be quarantined together? One cat has just one small spot on his ear. The other cat has it pretty bad on his head. They are being treated with topical and baths.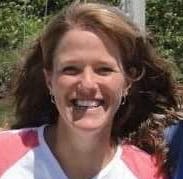 Dr. Michele King, DVM
Dr. Michele King DVM
1611
Recommendations
Thank you for your questions. Yes, if they are both affected by ringworm, they can be housed together.
Add a comment to Raleigh's experience
Was this experience helpful?
Luna
Domestic long hair
5 Months
0 found helpful
Has Symptoms
Glowing green under a black light,
no visable lesions anymore,
We adopted two kittens in mid August. By the end of the month, they were both showing signs of ringworm. After vet visit and two weeks of waiting, it was confirmed. In the meantime, my three daughters, my dog, and myself all caught it. The animals went through six weeks, three on and the off, of intrfungol and sulfur lime dips. The dog and one cat seem to be in the clear now. One kitten, the long haired one, still glows under a black light. Any suggestions of what else to do? The cats as isolated to one room, but I feel bad as it's been going on almost four months now. They have not been back to the vet in about a month. I hate to have to drop$100 just to confirm that she is still positive, since I have been checking her daily with a black light.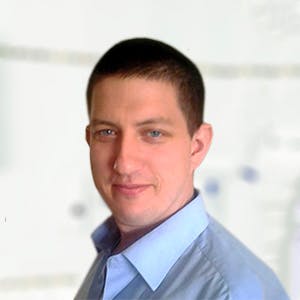 3320
Recommendations
If there are still areas of ringworm on one of your kittens, you should complete another course of treatment with medicated shampoo, miconazole or clotrimazole cream and check regularly with the black light for signs of improvement. If you are getting no success with treatment, systemic treatment may be required as well. Regards Dr Callum Turner DVM
Add a comment to Luna's experience
Was this experience helpful?
Zoey
tabby
1 Year
0 found helpful
My cat was diagnosed with ringworm & I have been giving her the lotion drops every 12 hours & a shampoo 3 times a week that was prescribed by our vet. She had a follow up appointment & the ringworm that was on her eye cleared up but some of it had spread to the base of her ears. The vet told me to follow the same routine of meds. I've been doing that but today I noticed when I tried placing the medicine on her ears she had 3 kind of large cuts on her ears that look dry & crusted & there was some dried blood between the cuts. I understand dryness is expected but I'm not sure if the cuts are because of the flexibility in her ears along with the dryness of ringworm or if it is becoming more severe. I would love another opinion before going back to the vet again.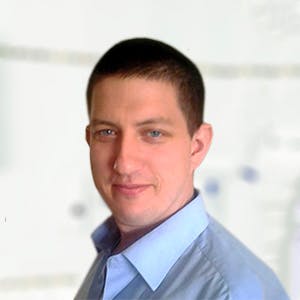 3320
Recommendations
Cuts to the ears may occur due to drying of the skin, continue to use the shampoo and drops as directed by your Veterinarian and ensure that the cuts are kept clean. If you don't see any improvement or are generally concerned, you should visit your Veterinarian. Regards Dr Callum Turner DVM
Add a comment to Zoey's experience
Was this experience helpful?
Audie
DOMESTIC
7 Years
0 found helpful
My cat had ringworm, but then tested negative twice and is now declared free of ringworm. However, some of her nails look like they have some black in them, which I read can be due to a fungal infection. I don't think she is contagious anymore, as I said, she has tested negative twice after taking Itraconazole for over a month, and it has been 6 months since she first had it. However, I am wondering how long it takes for her nails to fully recover? I have not noticed any spots on me in the last several months, but I am also wondering if she is contagious or if her nails are not harmful in any way, and if it just takes awhile for them to grow out and for them to all return to a normal clear color? Thanks.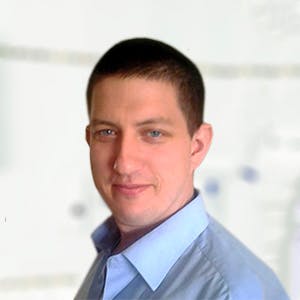 3320
Recommendations
Without checking the nails I cannot say if the nails are infected or not; if Audie is otherwise in good health and has had two negative tests and was on a course of itraconazole I would just keep an eye on things for the time being. If any other symptoms appear or you are generally concerned you should visit your Veterinarian for another examination. Regards Dr Callum Turner DVM
Add a comment to Audie's experience
Was this experience helpful?
Snow ball
Ragdoll
12 weeks
0 found helpful
I had kittens that had ringworm. I gave them back to breeder about three months ago and cleaned the house extremely well. Now I'm about to get a new kitten. Should the new kitten be ok?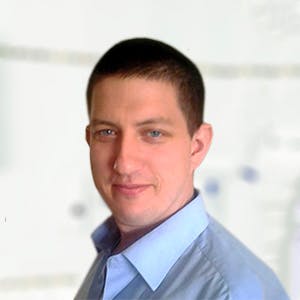 3320
Recommendations
A thoroughly disinfected home is important after having ringworm in the house, especially if you are considering bring a new kitten into the home; if the house surfaces, furniture and linen etc… have been sufficiently cleaned then you should be alright. I've added a few links below to give you some guidance on cleaning procedures. Regards Dr Callum Turner DVM www.livestrong.com/article/49666-rid-home-ringworm/ https://thecatsite.com/ams/ringworm-infestation-in-cats-the-housecleaning-regime.32417/ www.clorox.com/dr-laundry/disinfecting-ring-worm/
Add a comment to Snow ball's experience
Was this experience helpful?
Fluffy
Persian
1 Year
-2 found helpful
Has Symptoms
Red patches on body with no hair growth at the sit
Dribbling from mouth for one day
My cat has suspected ringworm for last two weeks..we have been treating her with a clotrimazole lotion and ketoconazol anti gungal shampoo,not prescribed by any vet..is that treatment okay or do we need to see a vet?how long it usually takes for ringworms to subside?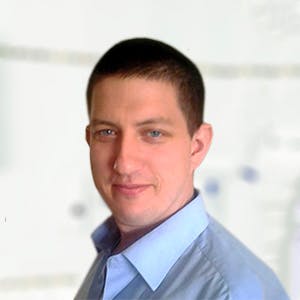 3320
Recommendations
Ringworm in cats can be quite variable in presentation; if you are not seeing any improvement after two weeks it would be worth visiting your Veterinarian to confirm the diagnosis and direct treatment effectively. Regards Dr Callum Turner DVM
symptoms by which i can know my cat us recovering from ringworm
Add a comment to Fluffy's experience
Was this experience helpful?