What is Ringworm?
Ringworm is the common name for dermatophytosis, which is a highly contagious fungal infection that affects the skin, usually in close proximity to hair and nails. In many cases, dermatophytosis presents as a red ring-shaped infection on the outer layers of the skin. Ringworm is not life-threatening, but it can be uncomfortable and may be spread to other pets and humans. While cats of all ages can contract a ringworm infection, kittens are the most susceptible.
Symptoms of Ringworm in Cats
In some cases, ringworm symptoms are easily observed. However, in less obvious cases, ringworm can be more difficult to diagnose in cats, especially long-haired cats. The following symptoms will often cause a veterinarian to suspect ringworm.
Scaling of skin and coat
Erythema, an inflamed redness of the skin
Round thickened patches of skin
Patchy hair loss, often accompanied by "crusty" skin
Onychomycosis, an infection of the cat's claws that causes them to become scaly and rough
It should also be noted that after coming in contact with ringworm fungi, some cats become carriers but never exhibit any outward symptoms. These cats will likely infect other animals and humans if they are not treated.
Causes of Ringworm in Cats
Ringworm is caused by a fungal infection that settles into the outer layers of the skin, usually near hair and nails. The vast majority of ringworm cases are caused by the spores of the Microsporum canis fungus, but on rare occasions, ringworm has been found to be caused by the spores of three other fungi: Microsporum persicolor, Trichophyton mentagrophytes, and Microsporum gypseum Regardless of the particular fungus that has caused the infection, the overall causes are the same.
These fungi are highly contagious, spreading either by direct contact between animals, between animals and humans, or through contact with a contaminated object or surface.
Cracked skin is exceptionally vulnerable to ringworm infections, as the spores can settle within the cracks.
Once the skin comes in contact with the fungus, there is typically a seven to fourteen day incubation period before the infection becomes visible on the skin's surface.
Diagnosis of Ringworm in Cats
Your veterinarian will begin by conducting a thorough physical examination of your cat, looking for bald spots and inflamed or crusted skin. Your vet may also darken the room and shine a Wood's lamp, commonly called a black light, over your cat's skin and fur. In many cases, if the ringworm is the result of the Microsporum canis fungus, the infection will glow under the black light. Not all cases of ringworm, however, will appear under the black light. If the vet finds visual evidence of a ringworm infection, the vet may take cultures of the skin and fur in those areas to be tested for fungal spores. Although some veterinarians may feel confident in diagnosing ringworm based on visual evidence alone, especially in kittens, a culture that tests positive for fungal spores is the only definitive way to diagnose dermatophytosis. If the cat is known to have been in contact with infected animals or humans but does not exhibit any physical evidence of dermatophytosis, the vet may use a brush or comb to gather hair and skin to be tested for fungal spores.
Treatment of Ringworm in Cats
In most cases, if left untreated, ringworm will eventually resolve itself in 90-150 days. However, ringworm should not be left untreated, the infection can be spread to other animals and humans during that period. After a diagnosis of ringworm, it is likely that your veterinarian will prescribe a three-pronged approach to treatment, which will likely last for several weeks to several months. It is imperative to follow your vet's instructions for how often and for how long you should treat your cat's ringworm, as early cessation of treatment will usually result in a recurrence of symptoms. Your vet will likely schedule your cat for follow-up visits so that additional cultures can be collected to measure the progress of treatment toward eliminating the infectious fungi. The three approaches to treatment are:
Topical Treatments
Clotrimazole ointment
Miconazole lotion
Shampoo containing Ketoconazole 1.0% and Chlorhexidine Gluconate 2.0%
Shampoo containing Miconazole Nitrate 2%, Chlorhexidine Gluconate 2%
Oral Medications
Griseofulvin
Itraconazole
Terbinafine
Cleaning and Sterilizing the Cat's Environment
This is extremely important because Microsporum canis fungi have been found to remain infectious for up to 18 months.
Careful disposal of loose fur
Frequent mopping and vacuuming
Sterilizing contaminated objects and surfaces with a 1:10 ratio of bleach and water.
Recovery of Ringworm in Cats
Treated cats will usually begin to improve within two to four weeks, although for full recovery to take place the treatments must be administered for as long a period as your veterinarian has instructed. After the treatments begin to work, the skin will usually clear up and the hair will often begin to regrow. In environments such as animal shelters, especially kitten rescues, it can be very difficult to completely rid the environment and feline population of fungal spores. In these environments, and with cats that have shown a susceptibility to repeated infection, pet owners and shelter workers will need to be intentional about keeping the environment sterile, washing their hands and clothes often, and routinely checking the cat(s) for signs of ringworm infection. Most treated cats that live in a typical home environment will make a full recovery.
Ringworm Questions and Advice from Veterinary Professionals
Kitty
Mixed- has long fur
3 Years
0 found helpful
Has Symptoms
Area of hair thinning above eyes
We've been fostering a cat for about a week now and I'm concerned he may be showing signs of ringworm. Above his eyes his fur, which is jet black, is clearly thinning and he has dandruff on his neck and back. He was supposed to have been examined by the shelter vet before he was given to us, so I'm not sure if they checked already and he was fine or if they just didn't notice any concerning symptoms. We haven't had him tested yet for the fungal infection, but should we? Is this a legitimate concern, or just me being overly cautious?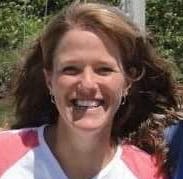 1059
Recommendations
Ringworm is a legitimate concern in any cat coming from a shelter, and the signs may not have been obvious when Kitty was examined by the shelter veterinarian. It would be a good idea to have him looked at, either by your veterinarian or the shelter veterinarian, and see if his skin lesions appear to be ringworm, or something else. I hope that all goes well for him!
Add a comment to Kitty's experience
Was this experience helpful?
Banksy
Shorthair Persian mix
10 Months
0 found helpful
Hi! I'm curious as to whether my cat has a ring worm or something else. He is missing a patch of hair on his ear, circular in shape and it is just slightly puffy and soft. No real signs of redness or scaliness, I have a picture! He doesn't itch at his ear, or seems to be bothered by it. He is chattier than usual but he might just be learning that I like to talk to him/ he replies. While the spot has been noticeably balder then his other ear, no real shape was noticeable until today. He is 10 months if that makes any difference. I also recently switched up his wet food from solid gold to applaws.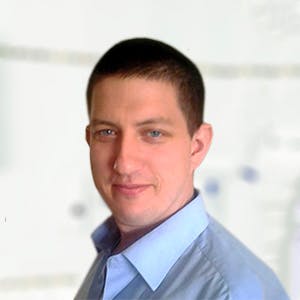 2479
Recommendations
There are various causes of lumps, bumps and scaling; without examining Banksy I cannot say what it is. You could try to apply an ointment to the area from a pet shop to see if there is any improvement; if there is no improvement, you should visit your Veterinarian for an examination. Regards Dr Callum Turner DVM
Add a comment to Banksy's experience
Was this experience helpful?
Olivia
short-hair
6 Years
0 found helpful
Hello!
We adopted our cat Olivia (6 year old female) from a SPCA in late September. Two weeks later we noticed a mark on her ear and took her to the vet. She was diagnosed with microsporum canis and we began daily itrafungol treatment. We began on October 24 and it is now January 15. The latest culture (done at 9 weeks) just came back positive although it has been 12 weeks since we have used itrafungol. I don't want to keep using it because it will hurt her liver. When we brought her to the vet and put her under the woods lamp they saw nothing. As well, her hair is growing back normally. It would seem that she doesn't not have ringworm anymore yet the tests keep coming back positive! It has been 12 weeks! I don't know what anymore. I have also been cleaning her area and the house like crazy.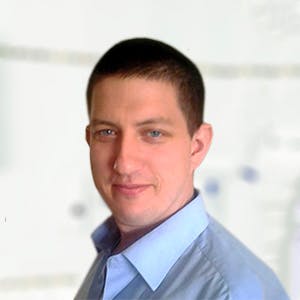 2479
Recommendations
It is possible that Olivia is now a carrier, only around half of carrier animals are positive for a wood lamp test; if there has been a positive culture I would recommend treating regardless since she can present with symptoms, contaminate the environment etc… Regards Dr Callum Turner DVM www.vettimes.co.uk/treatment-of-cat-ringworm-carriers/
Add a comment to Olivia's experience
Was this experience helpful?
Nana
tabby
1 Year
0 found helpful
My cat has ringworm around her ears. I've read this can take months to cure - I live in a small 1-BR apt with two cats. I can't quarantine the infected cat for months on end, and cleaning everything with bleach etc multiple times a week isn't possible. Are these internet tips I've read exaggerating? What's the best way for me to handle this situation given our living / work situation? Thanks!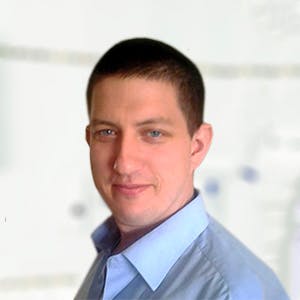 2479
Recommendations
There is a lot of misinformation online and I do not give any recommendation which I cannot verify from a reputable source (medical journal or university etc…). You should visit your Veterinarian as systemic treatment coupled with topical ointments will make a good two sided treatment but it is always best to keep the house clean and if necessary place Nanna in a cat carrier for the duration of treatment. Regards Dr Callum Turner DVM
Add a comment to Nana's experience
Was this experience helpful?
Sully
Black
4 Months
0 found helpful
I got a kitten who has ringworm I didn't know for the first five days and she was all over me my other cats my grandchildren my husband we took her to the bed and we were told she had ringworm and started using Prescribed shampoo and appointment it seem to have a fast took her in five weeks later for a second check up and I was told she was fine during this time my other cat contracting The ringworm as for me and my husband . I Continue to give him his weekly back after the eight weeks he has a lesion on his back but I don't know if it's from a cat scratch from the other cat when I they play and now I found one on his leg but I don't know if it's a ringeorm or a scatch... Is it possible if they're coming back after three months..I have went through all extremes my cleaning with Clorox every other day rain I saw him putting their medicine on like clockwork it had disappeared it's been three months and I don't know if it's a reason or just a scratched scars by the other cat while rough playing
I have worked my carpets out and taking every precaution cleaning with Clorox day after day washing sheets every day not reusing towels sweeping washing is this going to happen to me again am I just being paranoid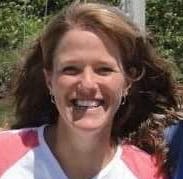 1059
Recommendations
Thank you for your email. Without examining Sully, I can't say whether the new lesions are a recurrence of ringworm, which would be unusual, or healing scratches, which would be pretty common. Given what you've gone through to get rid of the ringworm, it would be best to have any questionable lesions checked by your veterinarian, as often the only true way to diagnose ringworm is with a fungal culture if they aren't sure. If Sully is getting ringworm again, it would be a good idea to have him tested for Feline Leukemia and make sure that his immune system is normal. I hope that all goes well for everyone!
Add a comment to Sully's experience
Was this experience helpful?
Raleigh
Ragdoll
16 Weeks
1 found helpful
Has Symptoms
Dry, flaky, skin ringworm
Can two cats with Ringworm be quarantined together? One cat has just one small spot on his ear. The other cat has it pretty bad on his head. They are being treated with topical and baths.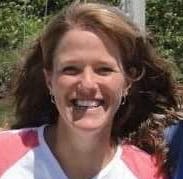 1059
Recommendations
Thank you for your questions. Yes, if they are both affected by ringworm, they can be housed together.
Add a comment to Raleigh's experience
Was this experience helpful?
Luna
Domestic long hair
5 Months
0 found helpful
Has Symptoms
no visable lesions anymore,
Glowing green under a black light,
We adopted two kittens in mid August. By the end of the month, they were both showing signs of ringworm. After vet visit and two weeks of waiting, it was confirmed. In the meantime, my three daughters, my dog, and myself all caught it. The animals went through six weeks, three on and the off, of intrfungol and sulfur lime dips. The dog and one cat seem to be in the clear now. One kitten, the long haired one, still glows under a black light. Any suggestions of what else to do? The cats as isolated to one room, but I feel bad as it's been going on almost four months now. They have not been back to the vet in about a month. I hate to have to drop$100 just to confirm that she is still positive, since I have been checking her daily with a black light.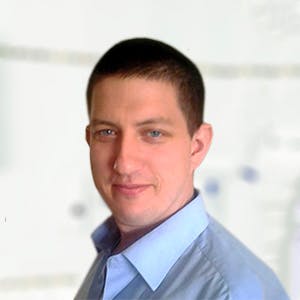 2479
Recommendations
If there are still areas of ringworm on one of your kittens, you should complete another course of treatment with medicated shampoo, miconazole or clotrimazole cream and check regularly with the black light for signs of improvement. If you are getting no success with treatment, systemic treatment may be required as well. Regards Dr Callum Turner DVM
Add a comment to Luna's experience
Was this experience helpful?
Zoey
tabby
1 Year
0 found helpful
My cat was diagnosed with ringworm & I have been giving her the lotion drops every 12 hours & a shampoo 3 times a week that was prescribed by our vet. She had a follow up appointment & the ringworm that was on her eye cleared up but some of it had spread to the base of her ears. The vet told me to follow the same routine of meds. I've been doing that but today I noticed when I tried placing the medicine on her ears she had 3 kind of large cuts on her ears that look dry & crusted & there was some dried blood between the cuts. I understand dryness is expected but I'm not sure if the cuts are because of the flexibility in her ears along with the dryness of ringworm or if it is becoming more severe. I would love another opinion before going back to the vet again.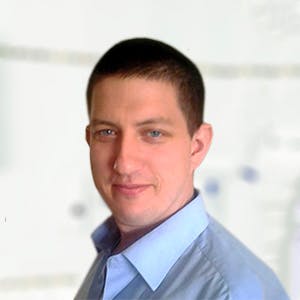 2479
Recommendations
Cuts to the ears may occur due to drying of the skin, continue to use the shampoo and drops as directed by your Veterinarian and ensure that the cuts are kept clean. If you don't see any improvement or are generally concerned, you should visit your Veterinarian. Regards Dr Callum Turner DVM
Add a comment to Zoey's experience
Was this experience helpful?
Audie
DOMESTIC
7 Years
0 found helpful
My cat had ringworm, but then tested negative twice and is now declared free of ringworm. However, some of her nails look like they have some black in them, which I read can be due to a fungal infection. I don't think she is contagious anymore, as I said, she has tested negative twice after taking Itraconazole for over a month, and it has been 6 months since she first had it. However, I am wondering how long it takes for her nails to fully recover? I have not noticed any spots on me in the last several months, but I am also wondering if she is contagious or if her nails are not harmful in any way, and if it just takes awhile for them to grow out and for them to all return to a normal clear color? Thanks.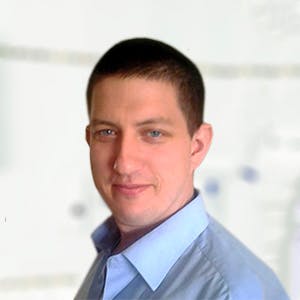 2479
Recommendations
Without checking the nails I cannot say if the nails are infected or not; if Audie is otherwise in good health and has had two negative tests and was on a course of itraconazole I would just keep an eye on things for the time being. If any other symptoms appear or you are generally concerned you should visit your Veterinarian for another examination. Regards Dr Callum Turner DVM
Add a comment to Audie's experience
Was this experience helpful?
Snow ball
Ragdoll
12 weeks
0 found helpful
I had kittens that had ringworm. I gave them back to breeder about three months ago and cleaned the house extremely well. Now I'm about to get a new kitten. Should the new kitten be ok?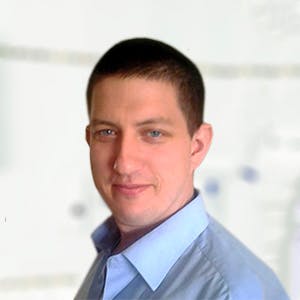 2479
Recommendations
A thoroughly disinfected home is important after having ringworm in the house, especially if you are considering bring a new kitten into the home; if the house surfaces, furniture and linen etc… have been sufficiently cleaned then you should be alright. I've added a few links below to give you some guidance on cleaning procedures. Regards Dr Callum Turner DVM www.livestrong.com/article/49666-rid-home-ringworm/ https://thecatsite.com/ams/ringworm-infestation-in-cats-the-housecleaning-regime.32417/ www.clorox.com/dr-laundry/disinfecting-ring-worm/
Add a comment to Snow ball's experience
Was this experience helpful?
Fluffy
Persian
1 Year
-2 found helpful
Has Symptoms
Dribbling from mouth for one day
Red patches on body with no hair growth at the sit
My cat has suspected ringworm for last two weeks..we have been treating her with a clotrimazole lotion and ketoconazol anti gungal shampoo,not prescribed by any vet..is that treatment okay or do we need to see a vet?how long it usually takes for ringworms to subside?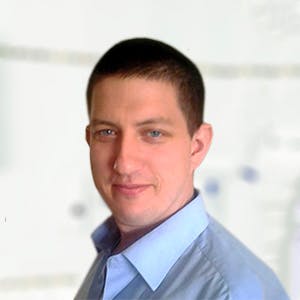 2479
Recommendations
Ringworm in cats can be quite variable in presentation; if you are not seeing any improvement after two weeks it would be worth visiting your Veterinarian to confirm the diagnosis and direct treatment effectively. Regards Dr Callum Turner DVM
symptoms by which i can know my cat us recovering from ringworm
Add a comment to Fluffy's experience
Was this experience helpful?