What are Watery Eyes?
Watery eyes, known as epiphora in the veterinary world, is defined as an abnormal overflow of tears. Veterinarians commonly see epiphora in brachycephalic breeds, such as Himalayans and Persians, whose congenital abnormalities cause an over exposure of the eyeball to the outside world. Watery eyes is also connected to two other congenital abnormalities including distichiasis and entropion, conditions in which the eyelids or eyelashes turn inward causing irritation to the eyeball.
If your cat has allergies, a foreign object trapped in the eye, or a viral infection similar to the common cold, her eyes could become excessively watery for a temporary period of time. However, if your cat's eyes have been abnormally watery since birth or for an extended period of time, the problem could be the symptom of a condition that requires veterinary attention.
Symptoms of Watery Eyes in Cats
Watery eyes in cats is fairly easy to recognize, especially in white-haired felines as the overproduction of tears causes a brown/reddish staining on the face, just below the eyes. Other symptoms of watery eyes in cats include:
Red eyes
Squinting
Scratching of the eyes
Inflammation of the eyes
Eye discharge
Droopy skin around the eyes orbit
Ulceration of the cornea
Causes of Watery Eyes in Cats
Watery Eyes in cats can be caused by a number of underlying health complications, but it is commonly seen in short faced cats. Short faced, or brachycephalic cat breeds, are genetically predisposed to have short noses and bulging eyes. The outset eyes are not protected from dirt, pollen and other elements that can scratch and inflame the eye, causing the eyes to water. The condition in which portions of the eye become scratched, referring to the conjunctiva of the eye, is known as conjunctivitis. Other causes of watery eyes in cats include the following:
Eyelid Tumors
Squamous cell carcinoma (SCC): extremely rare, but the most commonly seen eye-associated tumor in cats. White cats are the most commonly affected group.
Glaucoma: eye diseases that cause damage to the optic nerve commonly seen in older felines.
Trauma
Scratches (elements or other animals)
Facial bone fractures (hit-by-car accidents)
Trapped foreign elements in the eye
Parasites
Distemper
FIV (Feline Immunodeficiency Virus)
FIP (Feline Infectious Peritonitis)
FeLV (Feline Leukemia Virus)
Tear duct blockage due to a structural deformity of the tear duct or inflammation caused by a secondary condition.
Distichiasis: irregular growth of eyelashes
Entropion: turning inward of the eyelashes
Diagnosis of Watery Eyes in Cats
Any information regarding your cat's medical history and behavior that you can provide the veterinarian can aid him or her in the diagnosis. To better pinpoint the cause of your cat's watery eyes, the veterinarian may also perform:
A physical examination
An allergy test to rule out allergies as the cause
A fluorescein stain test to view trauma the eye that are not easily seen. This is a non-invasive test that will not cause pain to your cat. The veterinarian simply stains the eyeball and shines a blue light into the eye for viewing purposes.
The Schirmer tear test, a test using small strips to evaluate tear levels of the eye.
A tonometry test, performed to evaluate the intraocular pressure or fluid within the eye. This test is commonly performed to rule out or diagnose glaucoma.
Radiographs, an MRI, or a CT to check for internal abnormalities within the skull.
Laboratory analysis of cultured discharged from the eye.
Treatment of Watery Eyes in Cats
Treating watery eyes in your cat will depend on the underlying cause. Treatment of watery eyes in cats may be include of the following:
Removal of the foreign body lodged in the eye
Antihistamine treatment to manage allergies
Topical antibiotics for treatment of infection
Pain alleviating ointments to aid the healing of trauma, conjunctivitis, and congenital abnormalities
In the case of tear duct blockage, a catheter may be placed within the tear duct to open the duct and allow fluid to pass. Surgical repair of the eyelid may be necessary to treat abnormal eyelid formation such as an Entropion.
Distichiasis can be treated by removing the hairs using a process called cryosurgery.
Eyelid tumors will require aggressive treatment and if caught early, can be surgically removed.
Recovery of Watery Eyes in Cats
Recovery and management of watery eyes in your cat is dependent of the severity of the condition. If your cat has been prescribed medication to alleviate pain due to a foreign object obstruction or antihistamines to relieve allergy symptoms, recovery should begin within a few days. Management will mainly take place at home with occasional trips to the veterinarian. However, if you cat has undergone a surgical procedure, recovery and management will take longer, requiring more veterinarian attention. Your veterinarian will want to reevaluate your cat and check on the progress of the treatment.
Watery Eyes Questions and Advice from Veterinary Professionals
Binx
Domestic cat
13 Years
0 found helpful
My kitty will have one eye water whenever he is eating his food but no other time. It is usually clear, sometimes cloudy. It always stops after he is done eating. Could this be a symptom of a food allergy? It isn't the same eye every time.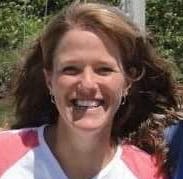 485
Recommendations
Thank you for your email. Cats are commonly affected by bacterial or viral diseases that can cause watery eyes, or blocked tear ducts, or eyelid abnormalities. It would be best to have him seen by a veterinarian to look at his eyes, determine what might be going on, and recommend any therapy that he may need to keep his eyes comfortable.
Add a comment to Binx's experience
Was this experience helpful?
Cirrus
white, shorthair
4 Years
0 found helpful
Has Symptoms
Eye discharge, sniffles, cloudy eye
My male cat, Cirrus, has had eye discharge that stains the fur underneath a brownish-red, plus sniffles. And then, just recently, one of his eyes turned cloudy. My vet thinks that it is a side effect of a chronic disease that he has and for which he is given prednisolone (red, scabby bumps above eyes). However, he was diagnosed with the chronic disease 3 years ago (he is 4.5 years old), but has had the eye discharge for only 6 months now. Intuition tells me it's something else.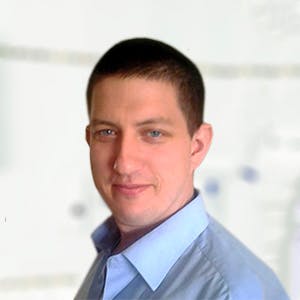 1988
Recommendations
The discolouration of the hair caused by the tears is due to porphyrins, but you need to determine why the eyes are watering more than usual; this may be due to irritation, stray hairs, blocked nasolacrimal ducts among other causes. If one eye has turned cloudy, this may be due to various causes but may be related to the excessive tear production. Without examining Cirrus I cannot start to think of a possible underlying condition which may be causing these symptoms, a visit to another Veterinarian for a second opinion or an Ophthalmologist may be useful. Regards Dr Callum Turner DVM
Add a comment to Cirrus's experience
Was this experience helpful?
Orion
Domestic short hair Tabby
7 Months
0 found helpful
My cat is 7 months old, vaccines up to date. After a few months he started getting a watery eye. One watery eye. No sign of swelling, no redness or inflammation. There is no cloudy or yellow discharge, just clear watery eye. It is the same eye and he has had this for about 3 months. There is no change in his behavior. He has a big appetite and drinks lots of water. He is very social and loves people. I got him from a kennel where they told me he had like a kitty cold which was normal from moving from kennel to kennel. He was lethargic at first but they gave me medication. After that he perked up. Is this watery eye serious?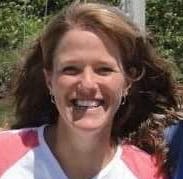 485
Recommendations
Thank you for your email. Cats are commonly affected by viral diseases that can vary in severity. If he is bright and happy, has only mild clear discharge, and isn't pawing at the eye, squinting, or lethargic, and if the eye isn't red, cloudy, and he isn't congested, you should be able to monitor him - typically the signs of viral diseases will resolve within about 2-3 weeks. If his watery eye has gone on for 3 months, you may want to have him seen to make sure that there isn't anything else going on, and to get any supplements that might help. Lysine supplements sometimes help improve the situation in cats with chronic viral infections. I hope that he does well.
Add a comment to Orion's experience
Was this experience helpful?
Sheik
Cat
2 Years
0 found helpful
My cat has one eye that forms tears every now and then. There arent any other symptoms. The tear is a clear color. She has regular breathing and no inflamation. I dont have enough for a vet right now to check her eye out and im worried aboit ready aboit what she might have.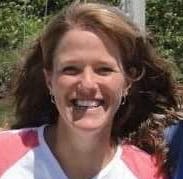 485
Recommendations
Thank you for your email. Cats are commonly affected by viral diseases that cause signs ranging from mild tears to severe congestion, swollen eyes, and fever. If she has mild tears every now and then, isn't squinting or pawing at her eyes, doesn't have any redness to her eyes, and seems perfectly normal otherwise, you should be fine to monitor it until you can see a veterinarian for her. If she isn't vaccinated, or goes outside, those can both make it worse. If the tears become yellow or green, or she is pawing at it, squinting, congested or has red eyes, she does need to be seen. I hope that all goes well for her.
Add a comment to Sheik's experience
Was this experience helpful?
Boo boo
short hair
4 Years
1 found helpful
I took in a cat about 2 yrs ago. I had a ferral cat program help me with nurteting and shots. I live in a very wooded area he is an outdoor cat. We noticed that he had 1 eye that would get wstery. I've recently noticed as the weather changed both his eyed were leaking clear watery discharge. I's this allergies or could it n something else? And what can I try.. I'm on ssd do I don't have much funds hes active and playful. What can it be. Nicole
[email protected]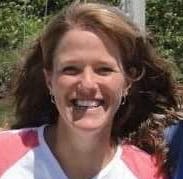 485
Recommendations
Thank you for your email. Without examining BooBoo, I can't diagnose anything, but cats are commonly affected by viral diseases that affect their eyes, and make them a little watery. They can also get congestion, and very sore, squinty red eyes from viral infections. He may have corneal ulcers, or allergies, but for the most part if he has a little bit of discharge, is not squinting or rubbing at his eyes, and is bright, happy and eating and drinking normally, you should be okay to watch him and make sure that it doesn't get worse. If he is showing more severe signs, he should be seen by a veterinarian. It is also important to make sure that he stays up to date on his vaccinations and parasite control since he does go outside. I hope that he does well.
Add a comment to Boo boo's experience
Was this experience helpful?
Mia
Domestic short-haired cat
3 Years
0 found helpful
We have a 2-3 years old female cat from a rescue center since 2016. About two months ago she started having tears constantly in her right eye. The discharge is clear and other than that she behaves normally, same as before.

Our vet performed an eye exam including staining test and prescribed Erythromycin for 7 days. After that did not work he prescribed Terramycin for 10 days which caused even more tears during treatment.

The vet is not sure what causes this and said it might be a blocked tear duct (during the stain test the dye went from eye to nose, so we are not sure about this diagnosis).

What could be causing this? Anything else we can try before taking her to an ophthalmologist (it is 40 minutes away and the drive could be stressful)? Already tried L-Lysine.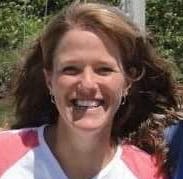 485
Recommendations
Thank you for contacting us about Mia. Your veterinarian has prescribed appropriate medications for her eyes, and it is good that you have tried L-lysine, as that can help with chronic viral disease in cats. Other causes could be entropion, where the eyelid is inverted and irritates the cornea, or distichiasis, where an aberrant lash is irritating the cornea. A visit to the ophthalmologist would be a good idea, as they have specialized equipment and can closely examine the structures of the eye to try and determine the cause of the tearing.
What do you mean try L-lysine? What source and dose?
Add a comment to Mia's experience
Was this experience helpful?
Bella & Ed
Russian Blue
8 Months
0 found helpful
I rescued 2 kittens which are now about 8 months and I haven't vaccinated them should I be concerned then being around my daughters even though they are home cats never go out my 6 year old got some black dots that look like scrapes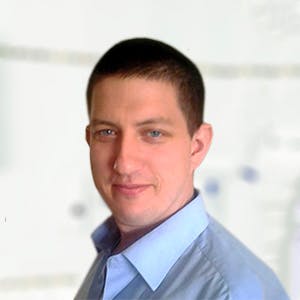 1988
Recommendations
It is always advisable to vaccinate cats, regardless of whether they are indoor or outdoor cats as well as give regular worming and flea & tick treatments. If you six year old has some dots on their skin you should speak with your Family Physician and then work backwards to see if the cats are the cause. Regards Dr Callum Turner DVM
Add a comment to Bella & Ed's experience
Was this experience helpful?
Kiwi
American Shorthair
11 Months
0 found helpful
My 11 month old cat has had one squinty eye since I got her 3 months ago. Now her eyes are watering really bad and her eyes look slightly glazed over. Ice also heard her sneeze 3 times. I cant take her to the vet for 2 weeks, what can I do for her until then.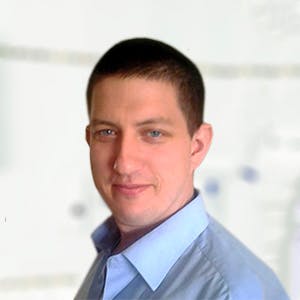 1988
Recommendations
There are various possible causes for the eyes to be like this which may include allergies, irritants, foreign objects, respiratory tract infections, nasolacrimal duct issues among other issues; you could try to give Kiwi cetirizine 5mg per day to see if there is any improvement in the eyes. Other than that, I cannot really recommend anything without examining her. Regards Dr Callum Turner DVM
Add a comment to Kiwi's experience
Was this experience helpful?
FIDO
Maine Coon
9 Years
0 found helpful
I have a Maine Coon male cat. His name is Fido, since he acts like a dog. Plays fetch, follows and such. 9 years olds. Has been fixed. His left eye is watery.
Clear water, not sticky.
His eye is not inflamed
not swollen
no redness
the eye is clear, not cloudy,
He is not squinting he hasn't been messing or rubbing it.
I can wipe it and he doesn't pull away, so I'm going with not painful.

He is not on any medications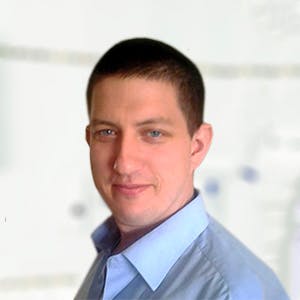 1988
Recommendations
It is possible that if the watery eye is unilateral with no sign of inflammation or infection that the cause may be a blocked nasolacrimal duct; a check with your Veterinarian will confirm and they will attempt to open up the duct to allow tears to run down into the nasal cavity instead of down Fido's face. Regards Dr Callum Turner DVM
Add a comment to FIDO's experience
Was this experience helpful?
SUZZY
REGULAR CAT
7 YEARS
0 found helpful
I HAVE A 7 YEAR OLD FEMALE CAT THAT SEEMS TO GET SEASONAL WATERY EYE IN ONE EYE. IS THERE AN OVER THE COUNTER EYE DROP THAT WILL HELP? IT DOES NOT SEEM TO BOTHER HER.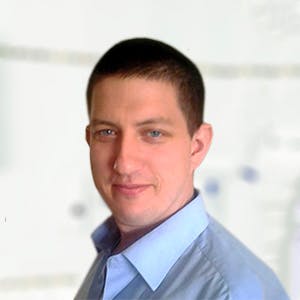 1988
Recommendations
A seasonal allergy in one eye is uncommon, normally both eyes would be affected; it is also possible that a latent viral infection is causing this runny eye each year as well. If there are no other symptoms I would just let it run its course. You could give cetirizine at a dose of 5mg per day to see if there is any improvement but otherwise a hands on examination would be required. Regards Dr Callum Turner DVM
Add a comment to SUZZY's experience
Was this experience helpful?
Apollo
American Shorthair
5 Months
0 found helpful
Medication Used
Immuno boost natural supplement
Is there eye drops or something I can get OTC for my cat to help get his eye back to normal? His third eye is showing, looks a little red or inflamed, Clear watering out of his eye. I wipe it as much as I can & use a warm wash cloth 1-2 times a day. Pretty sure it's allergies, heard a few sneezes no discharge. It started when the weather changed & the temp in our house dropped b4 we put the heat on. Started about 5 days ago.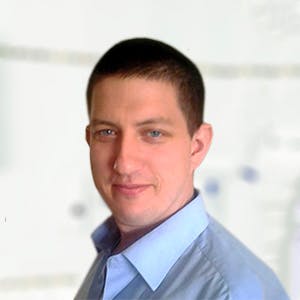 1988
Recommendations
You could try to give cetirizine at a dose of 5mg per day to see if that helps with any allergies. Flushing out the eye with sterile saline may also help; if the eye is getting dry artificial tears may also help. If there is no improvement you should visit your Veterinarian for an examination to determine if there is another cause; unfortunately there isn't an 'at home' treatment for everything. Regards Dr Callum Turner DVM
Add a comment to Apollo's experience
Was this experience helpful?
Santa
Tabby siamese
1 Year
0 found helpful
My cat is one. His eyes are watering. He often squints and closes an eye. He has squinted and closed one eye since he was a kitten. There is no redness. No thick discharge. Just light watery substance.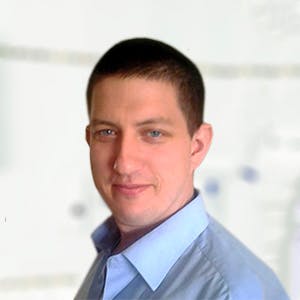 1988
Recommendations
It is possible that Santa has allergies or has some issue which is causing eye trouble from a young age; if this issue occurs year round since a kitten I would suggest having your Veterinarian take a look to make sure that the nasolacrimal duct isn't blocked and there are no other issues which may be causing these symptoms. Regards Dr Callum Turner DVM
Add a comment to Santa's experience
Was this experience helpful?