What is Mammary Gland Tumor?
Nearly one third of all tumors in cats occur in the mammary, or breast, area of female cats. Mammary gland tumors are typically malignant, meaning cancerous, and rapidly metastasize, or spread to nearby lymph nodes or other areas of your cat's body. Some studies have shown that over 85 percent of mammary tumors in cats are cancerous, making for a high likelihood that a mammary gland tumor on your cat will be a life-threatening situation. Of these cancerous tumors, the majority are adenocarcinomas, a type of cancer that affects the epithelial cells located under the outer layer of breast tissue. Given the fast rate of growth and spread of these tumors, veterinary care should be sought quickly for the best possible outcome. 
Mammary Gland Tumor Average Cost
From 590 quotes ranging from $200 - $8,000
Symptoms of Mammary Gland Tumor in Cats
Initially, the mammary gland tumor in your cat will have few, if any, symptoms. It is only as the tumor begins to grow that your cat will experience any pain or discomfort. Things you should watch for include:
Bumps or masses underneath the skin in the mammary or breast area
Ulceration, or weeping wound that will not heal, in the breast area
Lack of appetite as the disease progresses and the cancer spreads to other systems
Eventually, depression or lethargy as the cancer spreads
Top
Causes of Mammary Gland Tumor in Cats
As with many cancers, the exact cause of mammary gland tumors in cats are unknown. Some of the typical suspected causes of cancer, such as environmental factors or exposure to known carcinogenic chemicals, have not been shown to have a direct correlation with mammary gland tumors. The largest connection to mammary gland tumors has been the presence of sex hormones. Studies have found that cats that have been spayed before a year of age are 86 percent less likely to develop cancerous mammary tumors during their life. 
Top
Diagnosis of Mammary Gland Tumor in Cats
Diagnosis of mammary gland tumors in your cat will begin with a thorough physical examination by an experienced veterinarian. Your vet will gently feel the mammary/belly area of your cat to determine the size and location of any mammary gland tumors. Your vet will also gently palpate the lymph nodes located in the mammary area to determine whether they are inflamed. Inflamed lymph nodes in the mammary area could indicate that the cancer has begun to metastasize.
Your veterinarian will also order x-rays for your cat. X-rays will be used to identify the precise location of the tumor and its approximate size. X-rays of the chest and head area can also show if the cancer has begun to spread to other parts of the body, which can help determine which course of treatment would be the most appropriate for your cat. A fine needle biopsy, in which a needle is inserted into the tumor to extract cells, is sometimes used to definitively diagnose cancerous tumors. However, given the high percentage of tumors that are cancerous, your vet may choose to skip this test and proceed straight to treatment.
Top
Treatment of Mammary Gland Tumor in Cats
Treatment of mammary gland tumors in your cats will take one of two forms; surgery or chemotherapy.
Surgical Treatment
Surgery is the preferred method of treatment of mammary gland tumors. Your veterinarian will first perform pre-surgical x-rays in order to determine the approximate size and location of the tumor. This will also allow your vet to determine whether the cancer has spread to the lymph nodes or vital organs. As with any major surgery, your vet will also order a full blood panel to determine if there are any additional underlying conditions that may create additional risk during anesthesia or surgery.
During the surgery, your vet will either remove the tumor or opt to perform a complete mastectomy. Both procedures carry a similar degree of risk and the mastectomy reduces the chance that tumors will regrow or that additional tumors will form. Your vet may also choose to remove the lymph nodes that are located in the mammary area at this time.
Chemotherapy Treatment
The other treatment option for mammary gland tumors is chemotherapy. Chemotherapy is used either alone or in connection with surgical treatment. During chemo, your cat will be prescribed a series of medications administered at regular times. These medications can slow the growth of tumors and can kill any remnant cancer cells or tissue that may not have been operable. Chemotherapy has serious side effects such as lethargy, depression, and lack of appetite. Some of these side effects can be minimized through the use of other medications.
Top
Worried about the cost of Mammary Gland Tumor treatment?
Pet Insurance covers the cost of many common pet health conditions. Prepare for the unexpected by getting a quote from top pet insurance providers.
Recovery of Mammary Gland Tumor in Cats
For recovery from surgery, you will need to carefully follow all post-surgical instructions, including follow up visits for suture or staple removal. With either chemotherapy or surgery your vet will recommend regular follow-up exams to ensure that the cancer has not returned or spread.
The prognosis for your cat will often depend on the size of the tumor. Because mammary gland tumors grow and metastasize quickly, the sooner the condition has been identified and treated the lesser the chances are that the cancer has spread to other parts of your cat's system. In cats treated with surgery and with relatively small tumors, the average life expectancy is increased up to six years. As the tumor size grow, the prognosis for full recovery lessens. In cases of the largest tumors, or when the cancer has begun to metastasize, surgery has been shown to extend life expectancy three to six months. 
Top
Mammary Gland Tumor Average Cost
From 590 quotes ranging from $200 - $8,000
Top
Mammary Gland Tumor Questions and Advice from Veterinary Professionals
Layla
DOMESTIC
6 Years
1 found helpful
1 found helpful
Has Symptoms
No Symptoms Showing Other Than Swat
Hey my cat had mammary gland cancer last fall and the whole mammary chain was removed. I noticed a month ago on the other side of the chain there was a lump I took her back into the vet she did a aspiration and said it was cancerous cells and I had already bought her to to live and surgery was not a option to just take her home and spend time with her..Is this the right thing to do or should I get a second opinion? She acts fine other than the last two days she has been swatting the other animals in the house and has never done this before.
Aug. 7, 2018
Layla's Owner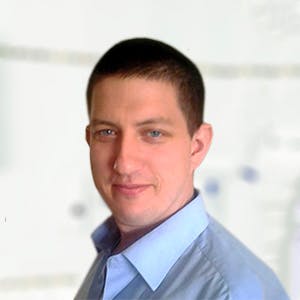 1 Recommendations
The Swatting may be just Layla indicating that she wants to be left alone. If there is the development of another lump, another surgery would be indicated but it is down to you and your Veterinarian whether this is the right decision to make or not. For the meantime ensure that Layla is comfortable and that she isn't showing any signs of pain or distress; follow up with your Veterinarian regularly and monitor the size of the lump. Regards Dr Callum Turner DVM
Aug. 8, 2018
Was this experience helpful?
Bona
Devon Rex
4 Years
0 found helpful
0 found helpful
Hello - My 4 yr old Devon Rex (male) developed a lump on one of his mammary glands about a month ago. I took him to a vet who expressed the gland, which seemed to "pop" the lump, secreting a milky white substance followed by dark blood stained liquid. The vet then prescribed a course of antibiotic and had us come back in a week. After that period, the lump had not returned. The the vet expressed a little more blood, but the vet did not seem concerned and we told to call again if the lump returned so a biopsy could be performed. A month later, the lump has returned. I'm taking him back to the vet tmrw. Everything I've read seems to indicate this is a mammary tumor, which should be treated as malignant until proven otherwise. I've also read that a biopsy is generally inconclusive for mammary lumps and it should be removed surgically. My question is: should I push for surgery over a biopsy?
July 16, 2018
Bona's Owner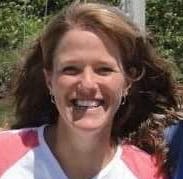 Dr. Michele K. DVM
0 Recommendations
It depends on the size and location of the mass, honestly. If it is a small mass, it may be almost as traumatic to get the biopsy then to just remove the mass. If it is a large mass, removal may be more troublesome than a biopsy, and the information from the biopsy may be helpful.
July 16, 2018
Was this experience helpful?
Mammary Gland Tumor Average Cost
From 590 quotes ranging from $200 - $8,000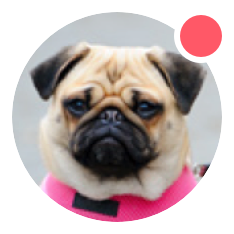 Need pet insurance?