What are Wart Virus?
While the warts are not-life-threatening in their own right, the danger with leaving wart virus untreated in your cat is that the growths can evolve into cancerous tumors over time.
Wart growth in cats, or papillomatosis, is a condition in which raised growths of tissue occur in various areas on your cat. These growths are typically benign, or non-cancerous, and can occur in any bodily location on your pet. The most common locations you would find papillomatosis growths would be around the eyes, mouth and nose, due to the increased moisture and potential for transference of viral cells to these areas.
Symptoms of Wart Virus in Cats
Wart virus, or papillomavirus, in cats typically presents with raised growths and a variety of other related symptoms. Here are some of the items to watch for if you suspect wart virus, or papillomatosis in your cat:
Raised bumps or warts focused around lips, mouth, eyelids, eyes and ears
Bumps may be white, dark or skin colored
Warts may bleed or cause your cat irritation
Warts may become infected or inflamed
Poor grooming or hygiene due to pain caused by warts
Reduced appetite from pain or discomfort from warts
Causes of Wart Virus in Cats
As "wart virus" is a phrase used to describe numerous sporadic growths in cats, there is not a single identified cause. There are several viruses that cause the formation of warts and several known causes of infection with papillomavirus and spontaneous growth of warts.
Spread of Infection from Other Cats: Wart viruses can be spread from one affected pet to another. Direct contact from outdoor cats with a variety of wild and domesticated animals can contribute to cross species or interspecies contamination with the virus.
Weakened Immune System: Some commonly occurring viruses can cause warts when your cat's immune system becomes suppressed due to underlying sickness or old age.
Precancerous and Cancerous Conditions: Some types of cancer can originally manifest as warts in cats which will initially appear as benign growths. Over time, these growths can multiply and spread, becoming cancerous and life-threatening lesions.
Diagnosis of Wart Virus in Cats
As with many conditions, it will be important to provide your veterinarian with documentation regarding your cat's warts or growths. Information such as date of first appearance of the wart, rate of growth of the wart and any resulting inflammation, infection, bleeding or other related conditions will be vital to eliminate similar conditions.
Your veterinarian may recommend a biopsy of all or a portion of the area affected by the wart virus. This will not only eliminate or identify the potential for cancer in your pet, but may also eliminate the growth and prevent future spread, infection or related conditions. This can be especially helpful for lesions or warts that are interfering with the daily life or your cat, such as those around the lips or mouth.
Treatment of Wart Virus in Cats
There are several courses of treatment that your veterinarian may choose to take in order to cure your cat of papillomatosis.
Medication
There are various types of anti-inflammatory, antiviral or antifungal medications that your vet may prescribe. The exact type of medication used will depend on the results of the biopsy or other tests conducted during the initial vet visit and subsequent diagnostic procedures.
Freezing
In the case of diagnosis of the wart virus as benign, your veterinarian may choose to freeze the warts in order to encourage the growth to reduce in size or fall off. Freezing the warts in sensitive areas on your cat will help alleviate symptoms such as loss of appetite, lethargy or general discomfort. Freezing may also be a viable alternative to surgical procedures which may cause significant damage to surrounding tissues.
Surgical Removal
In some cases, surgical removal of warts and surrounding tissues may provide the best course of treatment for your cat. Your vet may take this course of action in situations where the wart is suspected of being cancerous or will not respond well to freezing or medications. When removing via surgical methods, your vet may perform additional tests on the removed tissues to ensure clean margins, which would indicate that all infected or diseased tissue has been removed.
Recovery of Wart Virus in Cats
With property veterinary treatment, recovery of your cat after treatment from wart virus will be good. Warts that are eliminated via surgical methods or from medication will generally not return. On occasion, warts that have been frozen off have the potential for regrowth if the entirety of their structure was not impacted by the initial procedure.
Since most wart virus conditions are caused by a naturally occurring or otherwise contagious virus for which there is no cure, warts may recur in the same or different areas of your cat. Proper immune support for your cat will be important to reduce the possibility of recurrence. Overall, wart virus in cats is not a life threatening condition and, if treated properly, can still allow your cat to lead a long and healthy life.
Wart Virus Questions and Advice from Veterinary Professionals
Katutis
Gorgeous Taby
15 Years
0 found helpful
Has Symptoms
No simptoms, cat is happy.
My cat is about 15 years old and has few warts. What can I do about it? He is scratching wart if he can reach - I presume it feels itchy. He is happy as he was before. Just I think more and more warts I can feel. Once only my cat was ill in 15 years at about 6-7 years age - bladder crystals which were treated successfully by wet.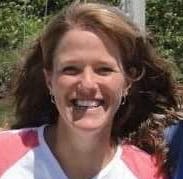 1604
Recommendations
Without seeing Katutis, I can't comment on what the wart-like growths might be, but if they are truly warts, those are benign and do not require treatment. They may be another type of growth, and it would be best to have him examined by a veterinarian to determine if the growths need treatment or not, especially if they seem to be bothering him.
Add a comment to Katutis's experience
Was this experience helpful?
Lenny
Siamese
16 Years
1 found helpful
My cat has a bunch of growths on him they dont seem particularly painfull to him or bother him at all he is really old I just wanna ask of i should check a vet for a check up so i can see if I can get him help if its bad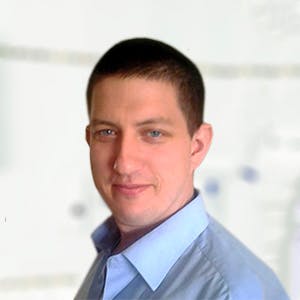 3314
Recommendations
Any growth or mass should be checked out by your Veterinarian to be on the safe side; it may be just to get an idea so progress can be monitored or their may be some treatment or management options available for you. Plus at Lenny's age, a blood test just to check general health may be a good idea to see how he is doing so if there are any anomalies they can be managed before they present with symptoms. Regards Dr Callum Turner DVM
Add a comment to Lenny's experience
Was this experience helpful?
Lucy
Maine Coon
6 Years
1 found helpful
Medication Used
8.1 mg phenobarbital daily
I just got out a fur mat from my cat. There was a tiny pimple like sore underneath it. Is this normal when fur is matted?
She is 6 and never had a mat like that on her back area.
I do brush/comb her often. After this will do so daily.
We moved a few months ago from all wood floor to a lot of carpet area.
She loves laying on her side and back.
Thank you in advance...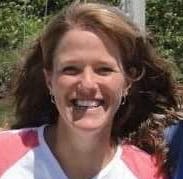 1604
Recommendations
The mat may have caused some skin irritation, or she may not have been grooming because of the sore and that caused the mat, it is hard to say. If you are able to comb her daily and keep an eye on the sore, it may resolve on its own. If it gets bigger or doesn't seem to be resolving, it would be best to have her seen by a veterinarian to have the lesion looked at. I hope that all goes well for her.
Add a comment to Lucy's experience
Was this experience helpful?
Tigger
DOMESTIC
3 Years
0 found helpful
My cat has a lump thing hanging from his ear it doesn't bother him he's eating fine putting constantly however today I have noticed it's been bleeding what should I don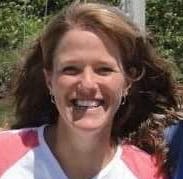 1604
Recommendations
Tigger may need to have the growth removed, if it is bleeding. It may be a tumor, or a benign growth, but either way it probably needs to be taken care of if is is causing problems. Your veterinarian will be able to look at it, determine what might be going on, and give you recommendations on the best way to handle treatment or removal.
Add a comment to Tigger's experience
Was this experience helpful?
Bear
Exotic Shorthair
12 Years
0 found helpful
Has Symptoms
scratching ears, deafness
Our 12 year old exotic shorthair has multiple dark small warts that originally started on his eyelid. We had the vet check and said not to worry about them. Since then they have multiplied and he cannot hear anymore due to having so, so many in his ears. He has just recently started to scratch at his ears. What can we do to make him more comfortable by stopping the itching.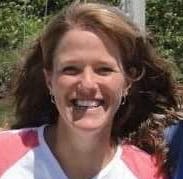 1604
Recommendations
Some cats develop growths that can occlude the ear canal and cause infection, which is very itchy. Bear needs to be re-assessed by your veterinarian, and may need surgery to remove some of those growths and prevent ongoing infection. your veterinarian will be able to tell you more once they have seen him. I hope that all goes well for him.
Add a comment to Bear's experience
Was this experience helpful?
Sarah
Black cat
1 year
2 found helpful
Has Symptoms
Sneezing, coughing, bump on nose
My cat is sneezing a lot and its like 10 sneezes at once when she sneezes . She also coughs like shes trying to get something out and she has a raised bump on her nose. I have no clue whats wrong with her.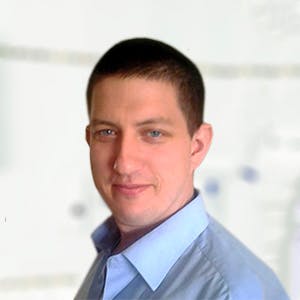 3314
Recommendations
Sneezing may be caused by multiple different causes which may include infections, parasites, allergies, other irritants, foreign objects, tumours, dental disorders among other issues; the bump may be due to infection, cancer or another cause. If Sarah is sneezing this much it would be best to visit your Veterinarian to check for any anomalies and to look at the bump on her nose which may be causing the sneezing too. Regards Dr Callum Turner DVM
My cat is quite old and has a pretty bad liver and degestive track so i assume the 3 or 4 bump like things are normal for a cat thats 16 so should i still check a vet
Besides thats hes kinda active for being his age and still eats alot and he doesnt seem to feel pain from it just from some stitches he used to have
Add a comment to Sarah's experience
Was this experience helpful?
Prince
tabby
13 Weeks
0 found helpful
Hi my kitten was born with a wart/mole type of growth on his cheek and mouth area. It's got bigger in the last few weeks. Two vets have failed to diagnose this . It's raised . The two "growths" are starting to connect making one . We love prince so much. He's such a good kitten. So we want to help and find out what it could be. Best wishes , nav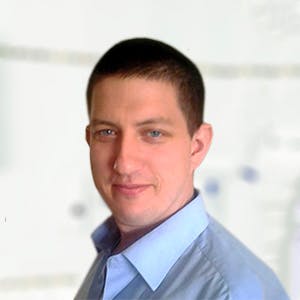 3314
Recommendations
Without examining Prince, it is difficult to say what the specific cause may be; masses are generally uncommon in a kitten this young. If your Veterinarian's cannot determine the cause, cytology may be done to see what types of cells are present which may aid in the diagnosis; or alternatively visit another practice for a second opinion. Regards Dr Callum Turner DVM
Add a comment to Prince's experience
Was this experience helpful?
Tiger
tabby
1 Year
0 found helpful
My 1 year old male cat has had a small round bump on his forehead directly in front of his left ear for a few months. It may have gotten slightly larger during this time period. It does not appear to cause any pain or discomfort when it is touched. It's colour is the same as his skin colour. I am wondering what it might be and if it requires veterinary attention?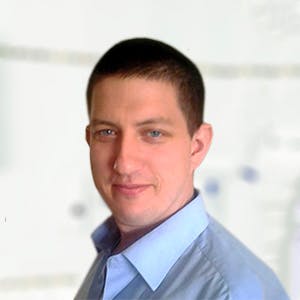 3314
Recommendations
Any lump or bump, especially one which stays around for a few months, should be checked by your Veterinarian to see if it is something which requires attention. If you haven't already taken him in for his yearly vaccination booster you can discuss it with your Veterinarian at that time. It may be just some inflammation of skin fat or may be something more serious, without an examination I wouldn't want to worry you. Regards Dr Callum Turner DVM
Add a comment to Tiger's experience
Was this experience helpful?
Joey
Blue tabby
10 Years
0 found helpful
My cat has a strange tiny white ball by his mouth area. It is left of his nose and on his right side of his face. Right by his whiskers. His mouth area is white so that's possibly why it's been hidden.

We're not sure how long it's been there. He's not acting different or throwing up. He's able to eat and drink, which he does a lot but that's been normal for him. We also have three other cats (who he knows and grew up with). They don't have any problems

Besides from the wart, he's normal.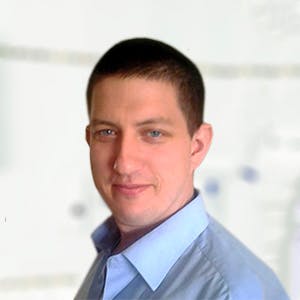 3314
Recommendations
Without examining Joey it is difficult to say what the specific cause of this lump is, you should take him for an examination with your Veterinarian to be on the safe side as insect bites, trauma, infections, tumours among other causes may lead to swellings, lumps and bumps. Regards Dr Callum Turner DVM
Add a comment to Joey's experience
Was this experience helpful?
Mush cat
None
24 Months
1 found helpful
I found a wart like growth in the corner of my cats mouth. She loves to rub on everything with the side of her face. ( probably how she picked it up in the first place). We're gonna make a appointment with the vet but is the wart contagious to human's? I get warts very easily and we have children coming and going and they all love the cat. She licks Peaple and rubs her face on them. Kinda like rubs the wart right on everything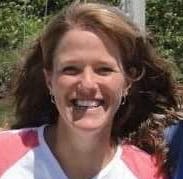 1604
Recommendations
Thank you for your email. There aren't any oral growths that would be contagious to people, but it might be a good idea to avoid having her rubbing your face until it is resolved as it may have bacterial infection associated with it at this point. hopefully your veterinarian is able to resolve it quickly so she can get back to her normal loving self!
Add a comment to Mush cat's experience
Was this experience helpful?
Tiger
Unknown
10 Years
0 found helpful
My 10 year old cat appeared with his first wart. He has been healthy his whole life besides his overweight issue. It doesn't seem to bother him and his lifestyle has not changed since it has appeared. Do you think I should worry and take him to a vet?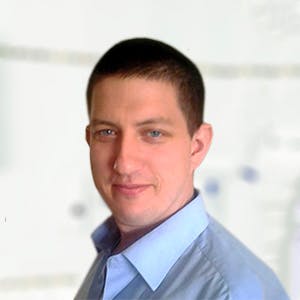 3314
Recommendations
If you've found a single wart/mass, I would keep an eye on it for the time being and bring it up with your Veterinarian to be on the safe side since I cannot say for certain what the cause is without an examination. It may be an innocent benign wart or it may be something more serious which is why a check with your Veterinarian is best. Regards Dr Callum Turner DVM
Add a comment to Tiger's experience
Was this experience helpful?
Keoki
American long hair
9 Years
0 found helpful
Has Symptoms
Wart on UpperLip/Whiskers
My cat got out (in a bad neighborhood too) about 4 years ago for two months. She came back (Thank Heavens) but with what Appears to be a Wart on her upper lip by her Whiskers. I mentioned it to the Vet last year and it was really kind of Looked Over, Side Noted,Not an Issue. Shes been suddenly sneezing alot these last few weeks, with absolutely no other symptoms of any kind, perfectly healthy cat. I could just be freaking myself but the wart looks Slightly Bigger than it Did to Start With, its Right next to a Whisker. Is this making her Sneeze? Should I bring her in?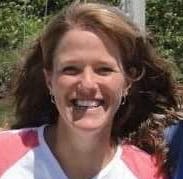 1604
Recommendations
It seems unlikely that the wart is making Keoki sneeze, but she may be having a little viral infection. If she is eating and drinking normally, you should be okay to monitor her for a few days and see if things get better. If she continues to sneeze, or isn't eating, or seems lethargic, then it would be a good idea to have her examined by a veterinarian, and mention the wart as well.
Add a comment to Keoki's experience
Was this experience helpful?