What are Upper and Lower Jaw Fractures?
Both upper and lower jaw fractures are very painful for the cat and they require immediate treatment. The lower jaw is more susceptible to fractures as it is made up of of two bones that have fused together, a process called symphysis. Often, because jaw fractures are linked with major trauma, the cat will be suffering from other, more serious injuries such as bruising of the lungs, punctured lungs or bruising of the heart. The jaw fracture in itself may be life threatening, as most cats will refuse to eat due to significant mouth pain.
Upper and lower jaw fractures generally happen when a cat's jaw is subjected to blunt force or trauma. This can cause the fragile mandible (lower jaw) or the more sturdy maxilla (upper jaw) to fracture. Any type of break is classified as a fracture. It can be as small as a hairline crack or as devastating as a severe comminution (a bone shatter). Your cat may only have subtle swelling, or its entire mouth may hang open.
Symptoms of Upper and Lower Jaw Fractures in Cats
The following list shows all possible symptoms for both upper and lower jaw fractures. Please note that while some fractures are visibly obvious, others can be harder to recognize, especially in maxilla (upper jaw) fractures. All fractures need immediate veterinary care.
Reluctance or refusal to eat
Swelling around the mouth
Bleeding from the mouth
Wounds in or around the mouth
Excessive drooling
Jaw misalignment
A mouth that hangs open or can not close at all
Other trauma on body (from original blunt force that has caused the jaw fracture)
Types
Jaw fractures in cats are generally classified as either favorable or unfavorable, depending on the severity of the fracture and the general healing success associated with it.
Favorable
If the fracture has not caused the jaw to move out of place, it is referred to as a favorable fracture. Fractures of the maxilla (upper jaw) are often favorable.
Unfavorable
If the fracture has caused jaw displacement, it is referred to as an unfavorable fracture. This includes situations where the fracture is exacerbated by the mouth muscles, and when the fracture runs perpendicular to the mandible (lower jaw). Mandible fractures are generally unfavorable.
Causes of Upper and Lower Jaw Fractures in Cats
Upper and lower jaw fractures are very common occurrences in cats. Jaw fractures are most commonly the outcome of impact injuries. These include but are not limited to:
Being hit by an automobile
Fights with other animals
Attacks from other animals (especially large dogs)
Falls from great heights
When injury is not the cause, the cause is generally one of the following:
Tooth decay
Metabolic disease
Cancer (or cancerous tumors)
Tooth extraction complications
It is important to note that these issues are seen much more often in older cats than in younger cats.
Diagnosis of Upper and Lower Jaw Fractures in Cats
All fractures need professional care to ensure that quality of life is restored as best as possible for the cat. Once at the veterinary clinic, your vet will most likely take the following steps:
Immediate Pain Relief
Most jaw fractures are extremely painful, and are often paired with other, very serious, injuries. Generally, before any tests are run your vet will sedate or anesthetize your cat to give it some relief while also providing the best conditions for assessment.
Visual Assessment
The vet will then look for any and all external wounds or swelling to locate the main fractures. Often, because the jaw has such little flesh, the bone may be protruding from the skin.
Injury Severity Assessment
Before any tests can be done, the vet has to ensure that your cat's condition is stable. This is especially true when the cat is suffering from multiple injuries, or there is significant blood loss.
Diagnostic Imaging
The vet will take either X-ray (radiography) images or complete a CT (computer tomography) scan. They serve the same purpose, however a CT scan combines X-ray images with computer technology to provide the most detailed view of the affected area. It does take more time and it is generally more expensive. CT scans are preferred when the injury or complication is severe.
Once your vet has collected all of this information, they will be able to diagnose which type of fracture has occurred and plan the next steps of action.
Treatment of Upper and Lower Jaw Fractures in Cats
The treatment needed for jaw fractures in cats is very dependent on what type of fracture is present. The most common procedures are listed below:
External Immobilization
The affected bones are aligned properly and then secured by a muzzle. The muzzle is administered using either a commercially produced mouth muzzle or medical tape. In less complicated fractures, this is sometimes all that is needed.
External Skeletal Fixation
Pins are threaded through the skin into the bone while all being connected to an external rod or bumper bar which holds the jaw in place. It is a less invasive surgery in which all implants can be removed after healing has occurred. There is some postoperative care involved to remove the pins. This method is very effective in treating open mandibular body fractures.
Internal Reduction
Bone plates and screws are placed surgically to secure bone pieces. They stay in the animal upon recovery. There is minimal postoperative care involved. This procedure is often used in repairing temporomandibular joint luxations (complete joint dislocation).
Interosseous or Interfragmentary Wiring
A long, slender wire is inserted through the lower jaw but remains under the tongue and then protrudes back through to the underside of the jaw. It is then bent properly to prevent snagging.Postoperative care is required to remove the wire. This works to join two pieces of broken bone back together, especially in mandible symphysis breaks.
Interarcade Wiring
The jaw is essentially wired shut to prevent movement and encourage proper alignment. The cat can only consume liquids and pureed foods throughout the healing process. A postoperative visit is required to remove the wire so the mouth can function again. This treatment is often used to correct a simple mandibular body fracture.
Interdental Wiring
The wire is secured around the cat's teeth to stabilize the realignment of the jaw. Wires will be removed at a later vet visit once the jaw has healed. This treatment is noninvasive.
Partial or Full Mandibulectomy
If the jaw is shattered beyond repair, or blood loss is too severe, mandibulectomy (amputation of the jaw) may be offered as a last resort attempt to save your cat's life. It is important to note that some cats will permanently refuse to eat after having this surgery, and the morbidity rates are high.
Feeding tubes may be used for a time with all of the above treatments.
Recovery of Upper and Lower Jaw Fractures in Cats
Your cat should resume eating soft foods in one or two days after being released from vet care. Pain medication is often prescribed to help your pet get through the recovery period. Non-steroidal anti-inflammatories are also given to help reduce swelling and general inflammation in the fracture area. Your vet may want to prescribe antibiotics, especially if there are any signs of infection after injury or surgery. You will need to limit your cat's activity and discourage play throughout the time of recovery. If the cat has any external wiring, you will have to clean it and ensure no food remains attached to it to prevent dermatitis. If there are bandages, they may need to be changed. It is common to feel sadness or guilt over your cat's injuries, especially if they are due to severe trauma that could have been prevented.
Certain complications can occur after your pet is discharged. They are:
Malocclusion (imperfect positioning) of teeth, which can discourage your cat from eating
Jaw dysfunction
Incomplete/delay/failure of bone healing
Tooth root injury
Osteomyelitis (inflammation of the bone)
Periodontal disease
Infection
Overall the prognosis is generally good, with most cats healing completely within 4-6 weeks. The cause of the fracture paired with the impact at which it happened usually determines the overall healing success.
Upper and Lower Jaw Fractures Questions and Advice from Veterinary Professionals
Smallboi
Siamese
1 Year
0 found helpful
My cat has had mucus going down her face, and seems moody, and today I noticed she keeps clicking with her jaw, when given food she tried to eat but was a lot more gentle than normal and eventually gave up without actually eating much of anything, her jaw clicked when she would try and eat, and she keeps licking her nose, before clicking again.
Add a comment to Smallboi's experience
Was this experience helpful?
Milo
tabby
12 Weeks
0 found helpful
Kitten ran underneath my husbands foot as he was stepping out of the house. He accidentally stepped on his head. He had a nose bleed and his left upper cheek beneath his eye is slightly swollen.
Add a comment to Milo's experience
Was this experience helpful?
Frankie aka Buddy
Domestic shorthair
3 Years
0 found helpful
My parents cat, Frankie aka Buddy, 3yrs old male was at the vet for a routine dental cleaning and 1 tooth extraction this past Monday 10/29/18. Something happened, we are not real clear on the events that unfolded, were just told that "he got away from them" either during the surgery or when putting him in the recovery cage after surgery. He freaked out, got scared, and proceeded to hiss, growl and bite. He jumped up on a counter and being somewhat sedated when he jumped down he hit his jaw on the counter and broke it in a few (three) places. The vet called my elderly 85 yr father to apologize and have him pick up the cat and take to a veterinary surgeon to have surgery for the broken jaw. He had the surgery yesterday, wired fracture but for recovery would have to have a lot of care, feeding tube, etc. and my parents are elderly and cannot take care of him to this extent so they had to euthanize him. What are your thoughts in regards to the negligence from the vet? He was either not sedated enough for dental surgery or he woke up when being put in the recovery cage and vet/techs not prepared in advance for this possibility. I am so mad and so heartbroken. This was their baby and he was so loved. He just passed this morning. Any advice would help me.
Add a comment to Frankie aka Buddy's experience
Was this experience helpful?
Stray (currently Till gets name)
American Shorthair
3 Weeks
-1 found helpful
Has Symptoms
Skin part of bottom jaw detached
Ok I found a cat/kitten my high school the lower section of his jaw skin has completely severed off. But his jaw can move and he or she is still eating. No bones are broken from the multiple researches of the cat jaw and how it's suppose to look but how should I recorded the skin on. I'm gonna go home and clean it out with cleaning AIDS I have with pets but the main problem is puttin the bottom skin on. Plz respond with the email. [email protected]
I'm very worried about this cat
So my cat has the same issue but today the part that was hanging fell off , we gave an appointment tomorrow with the vet
Add a comment to Stray (currently Till gets name)'s experience
Was this experience helpful?
Jingles
Tuxedo
5 Years
0 found helpful
We had a visitor and my cat being the shy one tried to run away but the visitor stepped on it but he said it wasn't too hard. It's nose started bleeding and we took it to the vet but they said there was nothing wrong with it. The cat is not eating anything and I am getting worried. The jaw is correctly alliances and it licks itself and goes about its business but it just doesn't eat. It's not drooling or anything but I am suspecting that it's jaw is broken what do you think???
Add a comment to Jingles's experience
Was this experience helpful?
Flash
American Short Hair
10 Months
-1 found helpful
Our cat flash has an extremely swollen jaw. My mom said it may be a tumor.It is round kinda squishy and whenever we mess with it she just sits there. She seems to be eating well/drinking. No apparent pain. She can move it fine. Just found this out while she was outside. She's an outdoor cat and is not even one yet in human months/years. She is staying in the garage and we let them out during the day. I am do not know age, I just had to put something in the "age" slot. Please help I'm worried. -Annabelle Strickler, 11 yr old.
Add a comment to Flash's experience
Was this experience helpful?
Jasper
Pet
3 Months
0 found helpful
Has Symptoms
Bleeding... Swollen gum.... stinking
My cat has broken his jaw... He is stinking and his tooth have came out .. he is bleeding. I am trying to clean it but he is not letting it to do.. he is only drinking nit chewing anything...can you help?
Add a comment to Jasper's experience
Was this experience helpful?
Charlie
Mixed black and white
2 Years
0 found helpful
Heard a loud noise a few nights ago, I ran out and found a coyote running down the street with our cat in his mouth. I ran after him and he dropped the cat and ran. He looked like he was slowly recovering from the attach and took to the vet today because he started stop healing. They are keeping him over night but reported he started to get an infection from what seamed to be a small hole near his ear and he has a fracture jaw. We won't know the extent of his fracture until tomorrow.
Add a comment to Charlie's experience
Was this experience helpful?
Mollycat
Domestic shorthair
9 Years
0 found helpful
Attempts to post a reply RE Mollycat do not work, posting attempt here:
These posts are old, but the responses from Maxine were totally uncalled for. Even if she were a vet (not likely), she did NOT examine this person's cat, she has NO idea what the extent of the injuries were and she has absolutely NO way to know if they were the same as your cat or what the outcome would be. Clearly the person was second-guessing at the time of the post, so it is clear that while they did what they thought was best for Mollycat, they are feeling bad - they don't need people like Maxine lambasting them for it.

To Mollycat's owner - I feel your pain. I had to make the awful choice to let one cat go last year - different reason, but treatments were not working and he was clearly suffering at the time. I too am second-guessing that decision, but like you said, we can't bring them back now.

As for whoever runs this site, allowing ANYONE to bad mouth others like this should not be allowed - most sites monitor posts and will take down those like this - Maxine's posts add VERY LITTLE to anyone's enlightenment and she unfairly disparages the original poster. THESE posts by judgmental Maxine should be TAKEN DOWN.
Add a comment to Mollycat's experience
Was this experience helpful?
Miles
domestic short hair
1 Year
0 found helpful
Has Symptoms
Fatigue, unaiblity to eat on own.
My cat miles was hit by a car. The car was moving at a slower speed. We found him outside and he had blood coming from his mouth. He couldnt walk strait, and he was crying in pain.we broughth I'm int othe vet asap. He stayed at the vet for a week. He is now at home and seems to be healing very well.He is still drooling a lot and won't eat. I'm just curious on the time it takes for the fracture in his top jaw to heal. He walks around and it seems that he has no pain anywhere else. We keep cleaning him and offering puree food along with water.
Add a comment to Miles's experience
Was this experience helpful?
Thomas
Shelter cat
19 Years
0 found helpful
Has Symptoms
Dislocated jaw, drooling blood
My cat is 18+ years old. He started drooling from the side of his mouth about 2 months ago and was really slowing down. I took him to the vet where he got a shot of B12 and some antibiotics. Now starting about 2 weeks ago his whole bottom jaw has dislocated to the side he isdrooling on. His appetite is good and after the B12 he is moving around better. I debate taking him in to vet who won't be able to stabilize him due to age, weight and health. I'm open to your thoughts as he does not seem to be in any pain whatsoever?
Add a comment to Thomas's experience
Was this experience helpful?
Argo
DOMESTIC
3 Days
0 found helpful
My cat got hit by a car a few days ago. He had a very very swollen face, a corneal ulcer, and a dislocated Jaw. He was very luck. He had no broken bones, and no lung damage. The poor thing had his jaw reset while it was still swollen. We took him home and noticed his jaw was clicking. He pawed at his face a lot and shook his head. It was obvious the Jaw was really bothering him. We took him back to the vet and the reset his jaw again. This time it is taped shut, with only a small opening for food and water. He also has to wear a cone. The poor kitty is miserable. His corneal ulcer is doing much better. When we brought him back to fix his Jaw, the vet examined his eye. She said she had never seen anything like it. She was blown away by how fast it had seemed to be healing. He gets to keep his eye! We go back today to check his jaw, and eye again. HHoprfully we will be able to stop some of the eye drops. I am worried about his Jaw though. He still tried to law at the jaw, he still shakes his head, and he now makes like a grinding clicking noise. Hopefully today the vet will be able to see what's going on with the jaw.
Add a comment to Argo's experience
Was this experience helpful?
Mollycat
Domestic short
9 Years
-2 found helpful
Has Symptoms
Lost teeth, blood, lower jaw fractu
Last Friday our male cat Wally had an accident at home. He misjudged running into the house and his mouth collided with a metal step. There was a lot of blood, lost teeth and his lower jaw was jutting forward. He did not cry or whine. We rushed him to the vet who sedated him and gave painkillers. We left him there. The vet rang a couple of hours later describing his condition as not good. His lower jaw was broken, she also mentioned a bone at the back of the mouth being broken and the upper jaw too. She explained that he would need to go to an Orthopaedic Animal Hospital for operation and treatment and that it would be a very long road of recovery and he wouldn't be able to eat pouch food again, but would have to be fed liquid food with a syringe. I cannot recall all of the details about the injuries as I was obviously in a distressed state. As a family we made the decision to have him put to sleep because we didn't want to put him through operations, recovery etc and having a poor quality of life. He was coming up to 9 years old.
We are struggling with his loss of life especially as it was so sudden.
We need to know if we did the right thing - although I know we cannot bring him back. We felt if we kept him alive, we would be doing it for ourselves, but he would spend the rest of his life in pain and discomfort. Help, we are so distressed.
[email protected]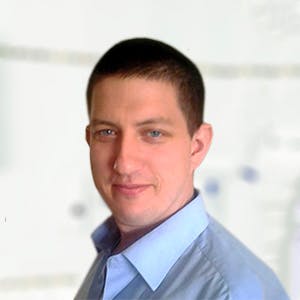 3320
Recommendations
Based on the information you gave regarding Wally's condition, it sounds like you made a choice which was in Wally's best interest given age, severity of injury, recovery and impact on life afterwards. Obviously I can only make my observation based on the information provided as I didn't examine Wally, but it sounds like you acted in his best interest and not your own. Regards Dr Callum Turner DVM
Oh and also his jaw was jutting out to the side , his teeth were broken the small ones and no longer lined up and his tongue was hanging out and he could not close his mouth- within 5 days he was eating mushy food himself!!!! even if he had to have mushed up food for life and he loves his dry food and dreamies i would have persisted with what im doing for him! you didnt even give him a chance or that option- that is wrong! im so saddened at the loss of your cats life and angry - i wished i had not read what you posted. Mine has 3 weeks left to go and he now eats, mashed cat food, prawns, crab, white fish , soft mashed chicken with gravy and clinical cat food mushed , i only had to liquidize for 5 days-
I think that is awful you had your cat put to sleep at 9 yrs old sorry it is, i have kept many cats the oldest living very well and healthily until she was 29 yrs old, recently one of my cats was hit by a car or fell from a height and broke its jaw, it was a mess! broken nose, broken jaw , other small facial bones fractured , lots of blood and in a lot of pain and barely able to breathe, however i took him to the vets, he had two consecutive surgerys on his jaw to have it wired and he was given two types of antibiotics and pain killers all in liquid form and i was given soft clinical diet food by the vet to liquidize for him!! was it hard work ? no!! its my pet a member of my family and it was no more difficult than feeding an unruly toddler (weaning a sick baby) in fact within 5 days he was eating mushy food on his own , and were now 3 weeks post surgery and he is fine , and eating well and the jaw is healing perfectly- i dont think you wanted to be bothered with all that hassle or ecxpense! - shame on you!!! it cost me £800 and a lot of hard work yes but worth all the effort and every penny!! your cats condidtion was not life threatening to him in 6 weeks he would of been fine !! and on his way to his 10th birthday , so if you feel guilty - you should do !!! you just opted for an easy way out!
Add a comment to Mollycat's experience
Was this experience helpful?
Gendai
domestic short-haired
4 Years
0 found helpful
My cat came home with clean cut on his muzzle, it was like someone cut it with a scissor because no other scratch mark, no bleeding or swelling but it ripped open wide,you can see one of his fang. I boiled some water while he gobbled his wet food, good appetite as usual he even asked more. After the water cooled down, i cleaned the wound although no bleeding or swelling, since i don't have any medicine i put 2 drop of pure honey into his wound. The next day the wound dried, no swelling or redding, inside mouth no puss or swelling or redding, good appetite as usual, no fever. However the wound has horrible ugly black scab, I'm worried,can his upper lip can be closed again without stitches?
Add a comment to Gendai's experience
Was this experience helpful?
Oliver
Cat
9 Years
0 found helpful
My cat was very playful one day and jumping about, I noticed him licking his lip and drooling a little. I took him to my vet who said his jaw is broken but not displaced and should heal on its own. He seems fine and doesn't seem to have any pain (but I know cats hide their pain) but as a cat who only likes dry food - he does not like wet and my vet said only give him wet. I have tried many options but have only gotten him to eat tuna fish sometimes. Any advice? I'm worried.
Add a comment to Oliver's experience
Was this experience helpful?
Diamond
Domestic shorthair
15 Years
0 found helpful
Our cat Diamond had his jaw broken in 2 places in an argument with 2 bull terriers. Our vet operated and both wired and glued his jaw in place. He had a tube for feeding as well. After 4,5 weeks he started lapping at food himself. The wires, glue and tube were removed at 6 weeks and it was healed. He is still battling to eat 4 days after the removal. My vet did say it would take a few days but I was wondering if there is anything else I could do to help him regain the muscle strength? We are offering him soft minced food and water.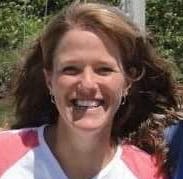 1611
Recommendations
With Diamond's injuries, the only thing that you can do is be very patient, and offer him soft food until he is eating normally on his own. That is a tremendous trauma, and the fact that he survived is impressive.
Add a comment to Diamond's experience
Was this experience helpful?
Tigra
tabby
5 Months
0 found helpful
I found nd a cat that has a problem with her breathing and her lower jaw, the vet said showed me scans that her lower jaw had been fused on one said and thus she can't open her mouth to allow a breathing tube to go in. How much would it cost to get her her mouth to open up again do you know?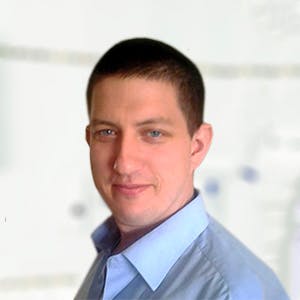 3320
Recommendations
There are too many variables here for me to give you any meaningful ballpark, mainly your location as price varies from city to city, state to state and especially country to country; also the specific area affected and the specific nature of the fused jaw which is causing the problem would also vary the cost as the surgery may need to be done in one or two surgeries. Regards Dr Callum Turner DVM
Add a comment to Tigra's experience
Was this experience helpful?
Sir Wonky
Domestic shorthair
8 Years
0 found helpful
Does my cat perhaps have a jaw fracture? He was attacked by a large dog and he bled a little bit in his mouth area, I checked the area and there was a small scratch on his chin. Later I noticed his mouth was hanging open slightly. But it's not always open like that, he usually closes it since then. But he just now, over 24 hours later, started drooling. And he's drooling alot. Could he perhaps have a puncture wound in his mouth or is it a fracture?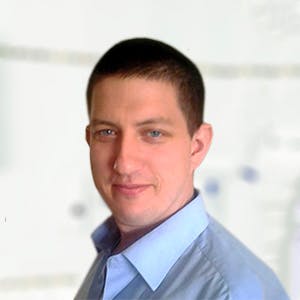 3320
Recommendations
Without examining Sir Wonky I cannot determine whether he has a fracture or just an injury to the inside of his mouth; oral injuries may result in these symptoms and may just be a scratch in the mouth. Try to have a look inside the mouth to see if you can see any signs of traumatic injury; however if you cannot find anything and the symptoms continue you should visit your Veterinarian for an examination. Regards Dr Callum Turner DVM
Add a comment to Sir Wonky's experience
Was this experience helpful?
Jasper
Cat
12 Months
0 found helpful
Hi, my car just came home from the hospital a few days ago. He suffered a major break on the upper and lower jaw. All of which has been fixed. However, the lower lip has lost circulation and as I'm told, the lip will fall off and regrow. Muscles, ligaments, everything is ok other than the lip. What time frame am I looking at for this regrowth to happen? If everything goes smooth. I haven't been able to find anything regarding this online.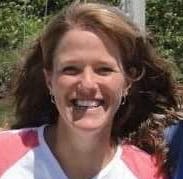 1611
Recommendations
That is an uncommon injury, and recovery time completely depends on the viability of the tissue, the area involved, and the damage that occurred. Since it is such an individual situation, it would be best to call your veterinarian and ask what sort of time frame to expect for Jasper's recovery.
Add a comment to Jasper's experience
Was this experience helpful?
Cassie
Tortoise
16 Years
0 found helpful
My cat has recently fractured her jaw and had it wired together last Monday, the wire is now poking out into the side of her mouth so she is going back under anesthetic on Wednesday to oysh the wire back flat. I'm told as she is nearly 16 the wire will stay in her mouth. Is this normal for the wire to stay in and how will it not point into the side of her cheek again. I'm so anxious as she must be in so much pain, she is on metacam at the moment.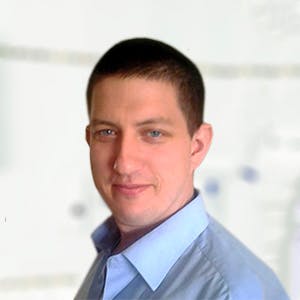 3320
Recommendations
In older cats, healing of bone is longer than in younger cats and the stress of additional anaesthesia as well as other factors may lead your Veterinarian to decide to leave the wire or other fixation there. To prevent the wire from sticking out again, it may be tucked under another loop of wire or turned towards the bone instead of the soft tissue. Regards Dr Callum Turner DVM
Add a comment to Cassie's experience
Was this experience helpful?
Speckles
Black
4 Years
1 found helpful
Has Symptoms
Broken right mandibular jaw
I have just taken my cat to the vets this morning where he was diagnosed as having been hit by a car and, following x-rays, he has a broken right mandibular jaw. The vet has kept him in and is ordering a plate so that he can operate and add the plate on Tuesday or Wednesday. I, however, find it strange that he has no other visible injuries such as bruising and, as he had all his back teeth taken out three months ago - due to a viral gum disease - I am wondering whether his jaw has been affected by this same disease and has become weaker. I noticed last night that while he was on my lap he tried to attack and bite me three times - so I am wondering if, even before the accident, there was something wrong with his jaw. If that is the case I would not want my cat to go through with an operation. Are there some tests that I can ask my vet to do regarding this virus and the strength of his jaw before he operates? Any advice very gratefully received.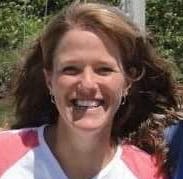 1611
Recommendations
It is a very reasonable question to wonder whether his jaw is weak from dental disease, and if he has bone loss or deterioration in his jaw, the bone plate may not have anything to hold onto. The x-rays that your veterinarian took will show the bony strength of his mandible, and it might be a good idea to have the x-rays assessed by a certified radiologist before undertaking this surgery, to get a specialists opinion on the capacity for healing and success with the surgery. Most veterinarians have a radiology specialist that they can refer x-rays to for a second opinion at a reasonable cost. I hope that Speckles is okay.
I have just received Speckles X-rays from my vet - do you know of anyone I could send them to for advice please?
Thank you very much for your speedy advice. Kind regards Joanna
Add a comment to Speckles's experience
Was this experience helpful?
Bubbles
tabby
1
1 found helpful
Has Symptoms
Eyes look a littke sad,..not eating
Bubbles is 1.. iand noticed something wasnt exactly right. Do i examined him, and though no obvious injury, ..when I looked at his mouth I was able to move his lower jaw slightly lftvto right, and he wined. .I'm assuming he's broke his jaw....he wants to eat but is hesitant..I was able to syringe feed him...I am totally broke so a vet is not an option, and I am in the middle of nowhere practicaly....will it heal on its own, with time and care?. ..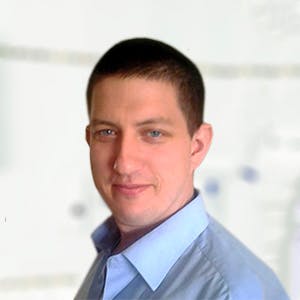 3320
Recommendations
If the jaw is mobile as you describe, this wouldn't heal well or at all by itself; it needs to be put in place and wired closed. There are options for people with limited funds to access veterinary care and I would recommend you try to contact some nonprofits and other organisations to see if they can assist you given your financial circumstances and Bubbles jaw. Regards Dr Callum Turner DVM www.aaha.org/pet_owner/lifestyle/cant-afford-critical-veterinary-care-many-nonprofits-can-help!.aspx
Add a comment to Bubbles's experience
Was this experience helpful?
Sarge
domestic short hair
9 Months
0 found helpful
My cat got into a tussle with a local dog and his jaw looks to be a bit off center. He doesn't appear to be in pain but is frequently opening and closing his mouth like he is trying to figure out how to straighten it. I don't have the money for a vet right now and would prefer not to take him if it isn't necessary. Is there anything I can do, given that it doesn't seem to be hurting him? Or would it be better to just take him in?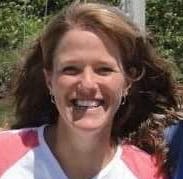 1611
Recommendations
Thank you for your email. If Sarge's jaw is dislocated, he needs to see a veterinarian. They'll be able to let you know more what is going on with him, and an possible treatments or tests that might be necessary. I hope that he is okay.
Add a comment to Sarge's experience
Was this experience helpful?
Nikolai
part persian
about 8-9mnths
0 found helpful
my kitty had surgery this a.m and had broken jaw wired top and bottom!!! im beside myself and so worried ,,, has also a feeding tube! Vet said i can pick him up in a few days and he will be fine! HOW LONG BEFORE HE CAN EAT ON HIS OWN?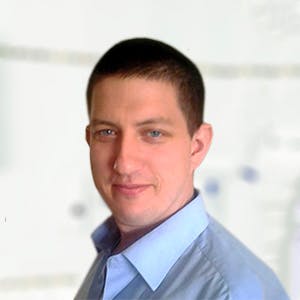 3320
Recommendations
Generally if the jaw has been wired, Nikolai will be unable to eat on his own until the wire is removed; once the wire is removed he should start eating alone after a few days but this varies from case to case and some cases require longer treatment depending on how the jaw is healing. Your Veterinarian would be able to give you a better idea of how long this would take. Regards Dr Callum Turner DVM
Add a comment to Nikolai's experience
Was this experience helpful?
Diesel
Orange tabby
4
0 found helpful
My cat ran outside and got a broken jaw. He got surgery and got a wire put in to help the fracture. It has been three weeks and there is now a little red bump by the wire and every time he tries to yawn he cries in pain. Will simple antibiotics help this?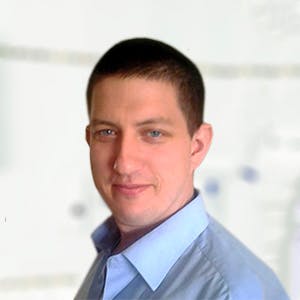 3320
Recommendations
The red bump likely isn't due to infection, so antibiotics wouldn't do anything; it may be caused by irritation from the wire which is causing the bump. I would return to your Veterinarian to check the wiring and to make sure that nothing has moved out of place. Regards Dr Callum Turner DVM
Add a comment to Diesel's experience
Was this experience helpful?
Bade
Tabby
1 Year
0 found helpful
What do I do if I can't afford the visit to the vet. Im pretty sure my cat has a broken jaw, he's drooling lots and his tounge is always hanging out. He can still drink and kind of eat but not very well. He is a barn cat, about 1 year old, and a fluffy tabby cat, or at least that's what he looks like. I guess what I really want to know is what can I do to help him if I can't afford the vet.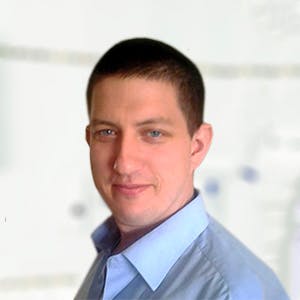 3320
Recommendations
It is very difficult to determine if there is a fracture of the jaw as complete fractures cannot be manipulated as easily as a clean break. Temporomandibular joint disorders or dislocation can cause problems with drooling and the jaw remaining open. Regardless of cost this is something to have a Veterinarian to look at; I understand your financial situation, but there are practices which have Angel Funds and some Charity Shelters offer reduced price care or care in return for donation. In this case it isn't just a treatment option, with pain and difficulty eating there is a welfare issue too. Regards Dr Callum Turner DVM
Add a comment to Bade's experience
Was this experience helpful?