Hair Loss in Dogs
Written By Michele K.
Published: 09/30/2015
Updated: 08/05/2021
Veterinary reviewed by Michele K.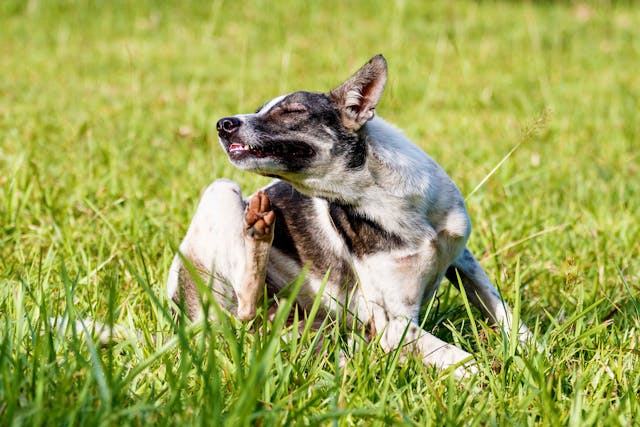 What are Hair Loss?
Partial or complete alopecia (or hair loss) is a relatively common problem seen in dogs, and can be due to a variety of conditions including skin infections, allergies, and endocrine disorders. Dogs of any age or breed can experience hair loss. The underlying cause can range from mild to serious in severity, so it is important to report hair loss to a veterinarian as soon as possible.
Hair Loss Average Cost
From 367 quotes ranging from $500 - $2,500
Get a free pet insurance quote in less than 60 seconds!
Easily compare quotes from the most trusted pet insurance companies in the United States.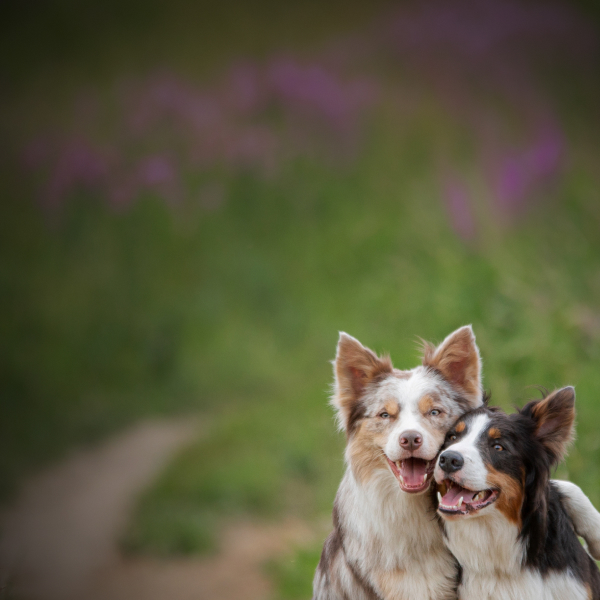 Symptoms of Hair Loss in Dogs
Dog hair loss is typically an obvious condition and can occur at any age, in any breed, and anywhere on the body. A variety of patterns and symptoms may develop depending on the underlying cause:
Overall thinning of the hair
Hair loss around eyes and mouth
Patches of complete hair loss
Symmetrical patterns of hair loss in the same place on both sides of the body
Foul odor
Itchiness
Black or dark grey skin under hair loss
Dry, scaly skin around area of hair loss
Red, inflamed skin around area of hair loss
Oozing moisture or bleeding around area of hair loss (typically a secondary condition)
Causes of Hair Loss in Dogs
Some possible causes for dog hair loss include:
Pressure sores
Friction (from a collar, for example)
Nervous chewing or licking
Trauma and/or scarring
Post-surgical clipping
Infection (bacterial, yeast or fungal)
Ringworm (fungal infection)
Allergies (fleas, food, environmental, contact)
Mites (Mange)
Abnormality in growth of the hair shaft
Thyroid disorder
Cushing's disease
Sex hormone imbalance
Chemotherapy
Skin cancer
Genetics (certain breeds can develop hair loss in adulthood on ears, chest, thighs, or in certain pigmented parts of the body)
Diagnosis of Hair Loss in Dogs
If your pet is experiencing hair loss, they should be examined by a veterinarian to determine the underlying cause and treat the condition. Diagnosis is based on the onset of signs, pattern of hair loss, skin condition around hair loss and whether the pet is itching or uncomfortable.
Pattern of hair loss - Generalized hair loss could be a sign of mange or bacterial infection. Patches of hair loss could indicate conditions like ringworm, bacterial infection, mites, or mange. Hair loss in the rump and tail base area is often due to a flea allergy. Hair loss from the paws and face is sometimes environmental allergies (atopy). Symmetrical hair loss could be a sign of adrenal gland disorder, thyroid disorder, or abnormal sex hormone levels (endocrine disorders).
Blood profile - Blood testing will help to diagnose certain immune system conditions, hormone abnormalities, thyroid disorders, Cushing's disease, and Diabetes mellitus.
Biopsy – If skin cancer or a tumor is suspected, or in persistent unresponsive skin lesions, the veterinarian may want to send a sample of the affected area to the laboratory to determine diagnosis and treatment.
Skin impression smears – Pressing a microscopic slide on the affected area and analyzing it can show the presence of bacteria, yeast, or inflammatory cells.
Skin scraping – Scraping the skin gently with a blade to gather hair follicles onto a slide can help detect the presence of mange mites.
Luminescence – Some ringworm species will glow a fluorescent green-yellow under ultraviolet light.
Allergen elimination trials – Feeding a hypoallergenic diet, treating fleas, or eliminating the use of certain shampoos or drugs may reveal an allergy to a certain food.  
Allergy testing - Skin and/or blood tests can narrow down the list of potential environmental allergens.
Treatment of Hair Loss in Dogs
Depending on the diagnosis, a variety of treatments are available for dog hair loss.
Antibiotics (oral or topical) will treat bacterial infections.
Antifungals (oral or topical) can treat yeast and ringworm infections.
Steroids may be required to treat certain skin conditions.
Immunosuppressive Drugs or Anti-cytokine Drugs may be needed for environmental allergy (Atopy) control. Often life long treatment is needed.
Immunotherapy may be needed orally or by injection for allergy desensitization.
Behavioral medications can treat nervous chewing or licking.
Medicated shampoos or dips can treat cases of mange.
Hypoallergenic diets will often solve hair loss due to food allergies. Allergies to foods take some time to define. The veterinarian will recommend a prescription or over the counter hypoallergenic diet and explain the proper method of transitioning to the new diet.
Monthly flea preventative can clear up hair loss associated with flea allergies
Thyroid medication and hormone therapy can reverse hair loss in hormonal and endocrine disorders.
Vitamin E, Vitamin A and fish oil supplements may be recommended for pets with certain conditions or a predisposition to dry skin or skin infections.
An Elizabethan collar (e-collar or cone) may be required to prevent your pet from licking at or itching the affected site until healed.
Surgery may be required to remove sections of skin cancer or tumors. Neutering or spaying your pet may be required for sex-hormone disorders.
Hair loss due to chemotherapy normally clears when chemotherapy sessions are completed. Hair loss may be permanent when caused by genetics, scarring, callouses or pressure sores. Most hair loss, when treated properly, will resolve. Recurrent skin conditions may require ongoing treatment.
Worried about the cost of treating your pet's symptoms?
Pet Insurance covers the cost of many common pet health conditions. Prepare for the unexpected by getting a quote from top pet insurance providers.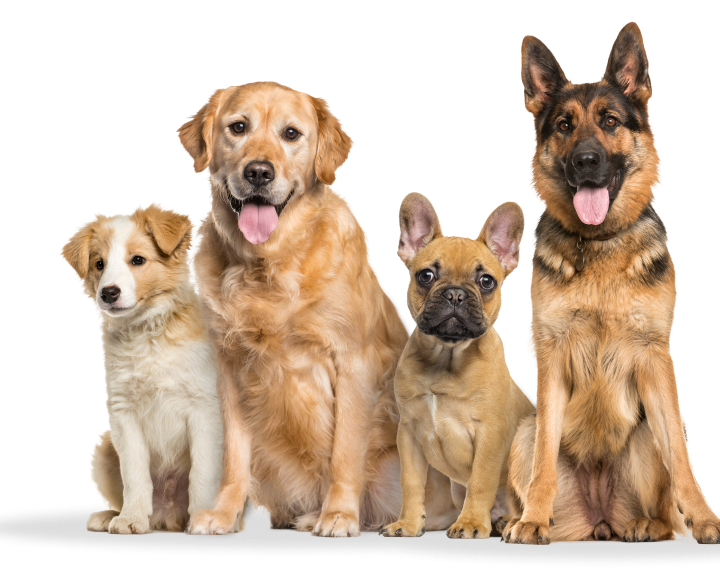 Recovery of Hair Loss in Dogs
Hair loss may need to be treated more than once, depending on your pet's predisposition to skin infections. Always administer treatment according to the veterinarian's instructions. Follow up appointments may be necessary to ensure the problem is resolving and any infection is clearing. Monitor your pet's skin and hair regrowth and communicate any changes or concerns to the veterinarian so they can adjust treatment accordingly.
Hair loss can be expensive to treat. If you suspect your dog has hair loss or is at risk, start searching for pet insurance today. Brought to you by Pet Insurer, Wag! Wellness lets pet parents compare insurance plans from leading companies like PetPlan and Trupanion. Find the "pawfect" plan for your pet in just a few clicks!

Curious about which health plan is right for your dog? Head over to our breakdown of the best pet insurance plans.

Hair Loss Average Cost
From 367 quotes ranging from $500 - $2,500
Top
Hair Loss Questions and Advice from Veterinary Professionals
Aspin
Four Months
22 found this helpful
22 found this helpful
My pet has the following symptoms:
What kind of medication can I use to my puppy?
Answered by Dr. Michele K. DVM
Thank you for your question. Your pups both appear to have a lot of hair loss in that picture, and there are many causes for this to occur. It would be best to have a veterinarian look at the puppies, as they may have parasites or skin infections, or ringworm or fungal disease. A veterinarian will be able to see what is going on when they are able to examine the pups and get the right medications.
Oct. 7, 2020
Was this question and answer helpful?
Golden Retriever
Two Months
7 found this helpful
7 found this helpful
My pet has the following symptoms:
Hair loss around eyes
Answered by Dr. Michele K. DVM
Thank you for your question. Puppies can be affected by bacterial infections or parasites like Demodex. It would be best to have your puppy seen by a veterinarian, as they can look at the dog's skin, see what might be going on, and get medication so that your puppy is able to get back to normal quickly. I hope that all goes well.
July 15, 2020
Was this question and answer helpful?
Hair Loss Average Cost
From 367 quotes ranging from $500 - $2,500
Get a free pet insurance quote in less than 60 seconds!
Easily compare quotes from the most trusted pet insurance companies in the United States.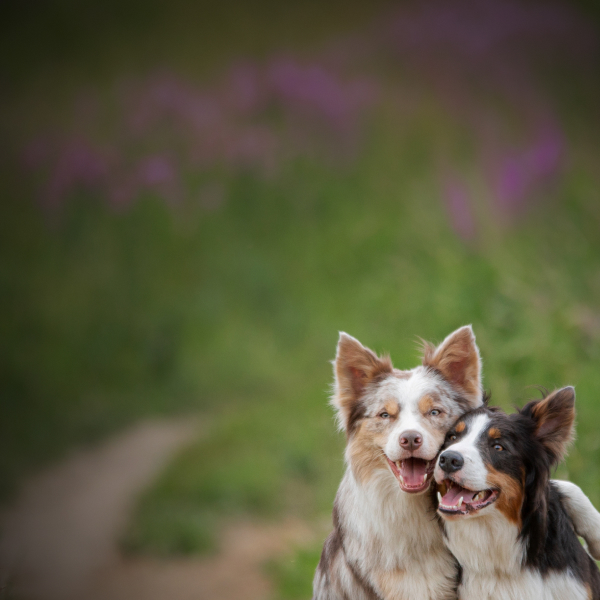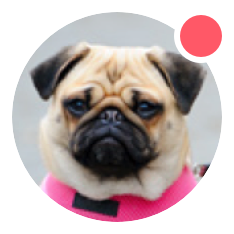 Need pet insurance?