What is Cushing's Disease?
Cushing's Disease is characterized by an overproduction of the hormone cortisol. This hormone, normally present in low levels and elevated during stress, helps to suppress inflammatory signaling and raise blood sugar, and is identical to the active ingredient in hydrocortisone anti-itch cream.
Cortisol production behaves like a thermostat, turning on and off in response to circulating levels of the hormone. It starts with the hypothalamus, a gland in the brain which releases the hormone CRH either in response to stress or to maintain the normal level of cortisol. CRH stimulates the pituitary gland to release ACTH, which is carried by the blood to the adrenal glands, located above the kidneys. The cortex (outer layer) of the adrenal glands secretes cortisol into the bloodstream. When a sufficient amount of cortisol has been released, the hypothalamus stops releasing CRH, which signals the pituitary gland to stop releasing ACTH, the lack of which causes the adrenal glands to cease the production of cortisol.
Cushing's disease is a defect in this process leading to the production of excessive cortisol, which usually occurs either with the pituitary or adrenal glands. Excessive cortisol is harmful to health and can cause enlargement of the liver, hair loss, skin irritation (including bruising, acne and thinning of the skin), obesity and recurrent urinary infections due to a suppressed immune system. These symptoms present very gradually, but can shorten your pet's lifespan and reduce their quality of life. See the veterinarian if your dog seems to be gaining weight without eating more, has any abdominal enlargement (potbelly), or is experiencing any hair loss. Since Cushing's disease occurs more often in older dogs, it can be mistaken for simple aging. Only a veterinarian can tell you if your dog's symptoms are age-related or indicative of a disease. Successful diagnosis and treatment can give you years longer with your pet.
Cushing's disease, clinically defined as hyperadrenocorticism, is a disorder in which an animal's endocrine glands no longer maintain the correct balance of the hormone cortisol. This disease may originate from neoplasm or trauma to either the pituitary or the adrenal glands. Additionally, iatrogenic Cushing's may arise from over-treatment with anti-inflammatory corticosteroids.
Book First Walk Free!
Symptoms of Cushing's Disease in Dogs
Excessive thirst and/or hunger
Frequent urination
Inability to cope with hot weather
Lethargy or abnormal behavior
Muscle weakness
Redistribution of weight to abdomen (bony head and legs, fat body)
Enlargement of the abdominal region
Excessive panting when not hot or exercising
Recurring urinary tract infections
Hair loss
Thinning or sensitization of the skin
Acne or pustules
Reddened, irritated or flaky skin
Causes of Cushing's Disease in Dogs
Pituitary tumor or damage
Adrenal tumor or damage
Excessive treatment with corticosteroids.
Types
Pituitary-dependent
Adrenal-dependent
Latrogenic (excessive steroid treatment)
Diagnosis of Cushing's Disease in Dogs
Diagnosing Cushing's disease can be difficult, as there is no single definitive lab test and many conditions may present along with the disease, complicating the diagnosis. A successful identification of Cushing's will depend on the owner's vigilance and description of changes in the dog's habits and body, along with an analysis of all the symptoms by a veterinarian.
After a physical examination of your dog, checking for an enlarged liver and examining any skin complaints, the veterinarian will likely send urine and blood to the lab for testing. Abnormalities in the blood that may indicate Cushing's include increased SAP (serum alkaline phosphatase), increased ALT, high cholesterol, high blood sugar, and lower BUN (blood urea nitrogen). Diabetes often co-presents with Cushing's.
If your dog is otherwise healthy, a urine test measuring the ratio of cortisol to creatinine can easily indicate Cushing's disease, but this test may also return positive results if your dog has additional, different conditions. This urine sample must be obtained by the owner at home when the dog is relaxed- the stress of a car journey or fear of the veterinarian's office can cause stress-released cortisol to artificially inflate the cortisol to creatinine ratio.
Once Cushing's disease is suspected, there are a number of tests that can be performed to confirm the diagnosis and shed light on the source of the condition (i.e. pituitary vs adrenal problem). An ACTH stimulation test is conducted by administering artificial ACTH and measuring the response of the adrenal glands. Elevated response from the adrenal glands disproportionate to the amount of ACTH administered can indicate Cushing's disease, and implicates the adrenal glands (or over-treatment with steroids) as the cause. An LDDS is less sensitive (often giving false positives if the dog has a different illness) but rarely gives false negatives. LDDS involves administering a pituitary-suppressing compound and measuring how long it takes the pituitary to "escape" the suppression and continue producing ACTH. A 3-4 hour window where ACTH production is low, followed by resumption of production at around 8 hours strongly suggests pituitary-dependent Cushing's.
Once Cushing's has been tentatively diagnosed, the next step is medical imaging to determine whether a tumor or unusual damage may be causing the problem. To examine the pituitary gland, MRI is the machine of choice. For the adrenal glands, ultrasound is preferred, and likely can be used in your veterinarian's office upon suspecting Cushing's, as it is easily portable and noninvasive.
Treatment of Cushing's Disease in Dogs
The treatments for Cushing's disease usually fall under three categories: medication, surgery or radiation.For Pituitary-dependent Cushing's, administration of mitotane helps to suppress production of ACTH. This treatment is usually administered for 7-10 days at a low dose to see how the animal responds. An additional ACTH response test should be conducted to check the dosage. The treatment is continued for life. It may be necessary to increase the dosage every so often, so an ACTH test and physical exam should be conducted every 3-4 months. For pituitary cancers or tumors, radiation therapy is often successful, but will require some temporary administration of mitotane to bring the ACTH levels under control initially. Additionally, trilostane can be used to reduce the adrenal gland's ability to secrete cortisol, and is a reasonable alternative to mitotane in dogs who experience adverse reactions.
For Adrenal-dependent Cushing's, surgical removal of adrenal tumors can bring the disease under control, but surgical staff must watch for a severe drop in cortisol due to the reduction in cortisol-producing tissue and the body's acclimation to the higher levels. Corticosteroids may need to be administered to replace cortisone and gradually tapered off. Mitotane is not recommended for Adrenal-Dependant Cushing's, as the necessary dose is 4 times as high, and carries much more serious side effects.
Finally, if Iatrogenic (treatment-initiated) Cushing's is suspected, an examination of the steroids being used and the treatment is needed. Steroids are often administered to treat joint pain, arthritis, and autoimmune diseases, but are essentially just different types of cortisol, and can cause the same damage as a body's natural overproduction of cortisol. Switching to a shorter acting, pill-form steroid like prednisone or prednisolone in addition to slow reduction of the dose can correct the disease.
Recovery of Cushing's Disease in Dogs
The outlook for dog's with Cushing's will depend on the root cause of the disease, but is often positive. Pituitary tumors respond well to radiation therapy, and medication can bring the disease under control. Adrenal tumors are more serious and carry a more mixed outlook, with the overall cure rate after surgery being around 50%.
Mitotane treatment carries the risk of gastrointestinal irritation, weakness, and difficulty walking. This can be managed by dividing the treatment into two doses given with food morning and evening. Trilostane must be administered more often, and carries a slight risk of necrosis to the adrenal glands, so periodic ultrasounds should be conducted.
In the case of Iatrogenic Cushing's, managing a dog's arthritis or other inflammatory disorder with reduced steroids can be challenging, and settling for shorter walks and gentler play may be the tradeoff in treating Cushing's. However, with a carefully planned dosage schedule and a faster-acting steroid, a successful balance can be struck to keep your pet healthy and mobile.
Cushing's Disease Questions and Advice from Veterinary Professionals
BUTTERS
Pit bull
8 Years
0 found helpful
My 8 year old pit bull had Cushing`s in 2015. Unfortunately I didn't notice the signs until it was too late and treatment was no longer an option. I had to have her euthanized. I was told that white dogs or more likely to get this disease. Is that true?
I would love to know this also, I have an 8 yo white pitbull also. We have been fighting her skin condition for 3 years now and it is only getting worse. Our vet has not given us an answer for what is causing it. Now she is starting to act very old suddenly stiff legs and confused at times.
Add a comment to BUTTERS's experience
Was this experience helpful?
Jak
Boston Terrier
9 Years
0 found helpful
Jak has had Cushing's for over 3 years now. Treated with Trilostane. He has progressively gotten worse and we know the time in nearing. He has recently started getting "confused" and standing in the corner's of rooms or getting stuck behind furniture. I feel terrible when we are gone to work, I have no idea how long he has been there.
Add a comment to Jak's experience
Was this experience helpful?
Prade
Bichon Frise
9 Years
0 found helpful
My dog, a Bichon Frise, 9 years old, has recently been diagnosed with Cushing's Disease through extensive blood work done at Michigan State and Dexamethasone testing. She weighs 13.5 pounds and has been on 15 mg of Trilostane for the past 1.5 months. Although we have not been able to diagnose if her disease as adrenal or pituitary gland related. I guess this would need to be done definitely through a high def ultrasound? Since taking Trilostane for about 1.5 months, she has lost her undercoat hair, and I fear she will lose her topcoat hair as well. We did not see ANY signs of hair loss prior to starting Trilostane treatment. Her numbers have come into normal range from 30 to 5. Any advise on getting a definitive diagnosis on the source of her Cushing's Disease; what is the least harsh way to treat it; and how we can regain her hair growth (or at a minimum stop the hair loss) would be greatly appreciated. I have dealt with a lot of serious health issues in dogs and humans, but this one has me totally stumped. Thank you.
Add a comment to Prade's experience
Was this experience helpful?
Susi
Poodle
11 Years
0 found helpful
My dog is 11.5 years old, female poodle. She has done liver lump removal last 2 weeks (2 liver lobes taken away) and diagnosed to get cushing's disease.


She took 4 times 10mg vetroyl in 2 days and her appetite becomes more. The vet asked me to stop the drug and wait for another consultation.

My question is Vetroyl is fitted for her current condition. The manual said it is not suitable to kidney disorder. Other than Vetroyl, can I take more mild drugs ie lignans and melatonin?

Thanks for your help!

Cheers
Erica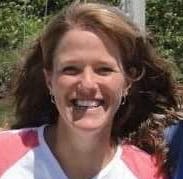 1611
Recommendations
Without knowing more about Susi's condition, history, and pathology of her liver mass, I have a hard time commenting on what medications may work for her. Cushing's disease is a difficult disease to treat sometimes, and often requires frequent communication with your veterinarian. Vetoryl is a very appropriate medication for a dog with Cushing's, and the dosage can take a few adjustments. It would be best to follow up with your veterinarian and assess how she is doing. I hope that all goes well for her!
Add a comment to Susi's experience
Was this experience helpful?
Bailey
Miniature Schnauzer
7 Years
0 found helpful
Has Symptoms
Eating toilet paper, peeing in the gain
Bailey is a miniature schnauzer who is 7 years old. He has gained several pounds in the past 2 years. He pees on my floor numerous times a night. He also started eating toilet paper and will eat to excess (48 buffalo boneless wings, extra hot) which he has never done before. He will be tested next week for Cushings. How much will his meds cost if he does have it?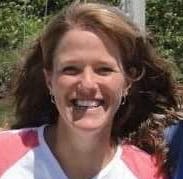 1611
Recommendations
Thank you for your email. The cost of medications can vary depending on where you live, what his dosage range is, and what medication your veterinarian thinks would be best for him, as there are different medications to treat Cushing's disease. It would be best to ask your veterinarian, as they have an idea as to what medications will be most appropriate for him. Typically, medications to treat Cushing's disease are not prohibitively expensive.
Add a comment to Bailey's experience
Was this experience helpful?
Nala
Siberian Husky
9 Years
0 found helpful
My Siberian Husky is suspected of having Cushing's but further testing needs to be done to get a better answer, and then determine if it's pituitary or adrenal related. Most of her blood work came back normal, but the liver enzymes were high. The ALT was not too high - 162, compared to the high end of the range of 151. But the alkaline phosphate one was 2,604 compared to the high end of the range at 289 for the lab that was used. My vet talked about the tests and the cost of those plus medication and the life expectancy etc. The way she talked didn't sound like she thought it was worth treating.
Is not treating/managing this condition really an option? Will she get better or will treatment just keep the condition from getting worse if there is no cure?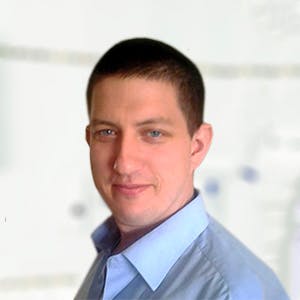 3320
Recommendations
Cushing's disease/syndrome is a lifelong condition which can be managed day to day to improve the quality of life for the patient; however since the condition is lifelong the management is lifelong as well. Medical management generally involves managing the symptoms and keeping a patient in the best health possible during their life, if there is a tumour then surgical excision may be curative; you should discuss this all with your Veterinarian as they will give you more information regarding Nala's specific case. Regards Dr Callum Turner DVM www.embracepetinsurance.com/waterbowl/article/to-treat-or-not-to-treat-cushings-disease
Add a comment to Nala's experience
Was this experience helpful?
Oscar
Daschund
10 Years
0 found helpful
Has Symptoms
Increased thirst and hunger
I have had the chushings test done and should receive the results tomorrow. From what I've seen from my dogs x-ray I know the liver is enlarged and pressing on other organs, I also know that he is not in any pain just discomfort.I have been told to start him on Vetoryl 30mg if the cushings test is positive. My question is, based on your experience and knowledge, could the Vetoryl shrink the liver back to normal or a smaller size? My dog has lost alot of muscle mass as well, what can I do to help him restore it?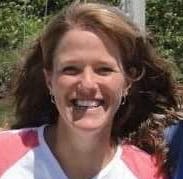 1611
Recommendations
Thank you for your email. It is unlikely that the Vetoryl will decrease his enlarged liver, although if he does have Cushings is may help a little. The liver enlargement in Cushing's disease is typically due to chronic cortisol stimulation, so if you are able to decrease that stimulation, the liver may decrease in size - it really is an individual response to see how the medication works for Oscar. His loss of muscle mass may be due to other factors than the Cushing's disease, such as arthritis or other inflammatory conditions. If your veterinarian thinks it would be appropriate for him, physical therapy can help to preserve muscle mass, and your veterinarian will be able to refer you to an appropriate person to help you with that. I hope that he does well, regardless of the test results.
Add a comment to Oscar's experience
Was this experience helpful?
Dyson
Beagle
14 Years
0 found helpful
Has Symptoms
liver, drinking, peeing in sleep
I have had my beagle for 12 years, but she was a rescue, and I am not sure how old she really is. 14-15 years, probably. Her liver levels are very high, and my vet thinks she may have Cushings's Disease. My dilemma now is...do I put her through the test? Is the treatment worth it? Do I let nature take its course? Is that inhumane? I LOVE my dog and she has been SPOILED rotten. I can't imagine life without her, but I want her life to be good for as long as it can be.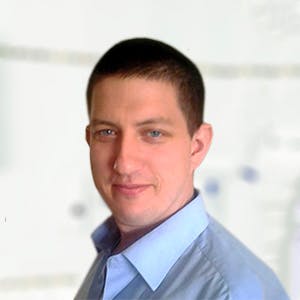 3320
Recommendations
If your Veterinarian suspects that Dyson may have Cushing's it is important from a medical point of view to confirm the diagnosis so that a decision can be made to either manage the condition or otherwise. Whether or not you want to treat or allow nature take its course should be discussed with your Veterinarian, I feel that the condition should be effectively managed but each case is different; it is only inhumane if she is suffering or her welfare is impacted by your decision. Regards Dr Callum Turner DVM
Add a comment to Dyson's experience
Was this experience helpful?
Ivory
Border Collie
16 Years
1 found helpful
Has Symptoms
Panting, crying, urination, appetit
My Border Collie/Golden Retriever cross is 16.5 yrs and has been panting pretty much all the time now. Her appetite has increased noticeably (for her...odd) and she coughs/chokes a fair bit as though she has something in her throat. She has been going out to pee approx 4-5 times per night and she has begun to trip on things or her legs give out. She cries and whines at night a lot. I have taken her to the vet and she had a yeast infection that has been treated. She is on tramadol when needed and an anti inflammatory every 12 - 24 hrs. Gums appear to be an ok color. Her abdomen is not distended but she has lumps that are non-fatty on her neck, chest and lower abdomen. I cannot afford all the tests but do not want her to suffer and am at a loss as to whether it is time for me to let her go or if she can be kept comfortable without it costing me thousands. All I've read makes me think it may be Cushing's. Does it sound like that may be correct? I will save to get her blood and urine tests if so.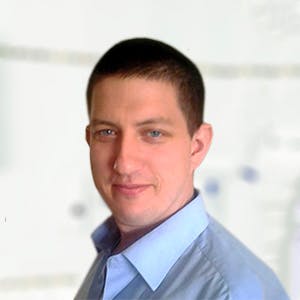 3320
Recommendations
Whilst Cushing's is a possibility, in a dog as old as Ivory there can be multiple conditions running at the same time and the increase in urination may be caused by many different conditions; I would first do urinalysis and blood tests to see if anything points your Veterinarian in any particular direction when coupled with the findings during the physical examination. Regards Dr Callum Turner DVM
Did you find out what was wrong?? My dog has all the same symptoms and is a Mini Australian shepherd
Add a comment to Ivory's experience
Was this experience helpful?
Holly
cockerspaniel
12
0 found helpful
Symptoms Pot Belly, Weight gain, flaky skin condition,Increased thirst, Increased urination, constant panting with litle to no excercise and constant coughing.
She has also a enlarged liver. She may have Cushings. She needs to be seen but I have spent over a thousnads dollars this month to get some sraight answers and I just keep getting the RUN AROUND... PLease can you help me with some advice on what to do?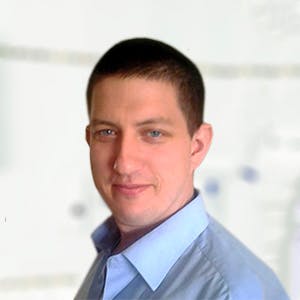 3320
Recommendations
It certainly does sound like Cushing's Syndrome as though you are reading from a textbook, but we also need to consider that the appearance of the abdomen by be attributable to the enlarged liver. I would recommend a low dose dexamethasone suppression test to determine whether or not it is Cushing's Syndrome. Without examining Holly I cannot give you any concrete answers. Regards Dr Callum Turner DVM
Add a comment to Holly's experience
Was this experience helpful?
Rosalie
German Shorthaired Pointer
9 Years
1 found helpful
Our dog, Rosalie has possibly been diagnosed with Cushings disease. She was scheduled for minor surgery 9/22 (skin tag on eye and fatty tumor under front leg) and blood test showed elevated ALT (208). ALP (182) BUN (20.7). She also had X-rays and liver seemed slightly smaller. She had taken Metacam (meloxicam) for several years following surgery on injury to left leg. We took her off Metacam and she received Denamarin, 1 pill daily. She had second blood test on 10/10 and levels were ALT (205). ALP (214) Chloride (94), BUN 28.8 and BUN/Creat ratio (22.2). Our doctor prescribed ultra sound and biopsy to liver, kidneys (her urine test was not good). She does get agitated when she goes to doctor. She is active, runs daily at walk time, frequent urination including one accident at night. She is our life and we want to do what ever we can to keep her with us.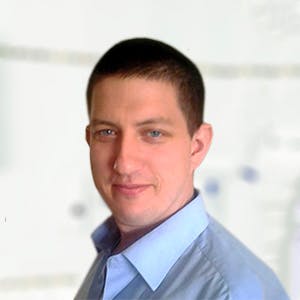 3320
Recommendations
The blood test results show that something is affecting the liver, but other symptoms and tests will help to narrow down on a primary cause. Liver damage may be caused by a variety of different causes, an ultrasound will show any anomalies and a biopsy will show any issues on a microscopic level. Denamarin and dietary changes are normal initial treatments for liver issues whilst the underlying cause is being determined. Regards Dr Callum Turner DVM
Could Metacam caused the liver damage. Thank you for your response.
Add a comment to Rosalie's experience
Was this experience helpful?
Sissi
chihuaha cross
about 10 (rescue dog)
1 found helpful
My little chihuaha x jack russel has developed a pot belly, panting, bigger around the neck, hunger and has gained 400 gm since she has been hit by a car causing concussion. No excoriation or broken bones. Now when going for walks she starts out well but becomes tired and panting shortly after. On the first vet visit 5 days after the accident, she was given an all clear. Two weeks later I noticed the above and took her to the vet for a check up. Lungs and heart OK diagnosed probable Cushings. Could the concussion be the cause of the present symptoms?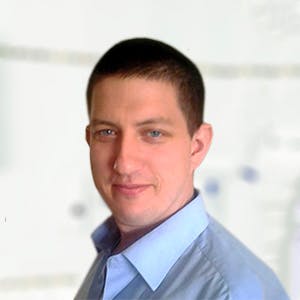 3320
Recommendations
It is theoretically possible that damage to the pituitary gland may cause secondary Cushing's Syndrome but I wouldn't want to confirm as I am unable to find any similar case; although the timeline is suggestive. The Cushing's Syndrome should be confirmed with a diagnostic test (there are a few) and treated accordingly. Regards Dr Callum Turner DVM
Thank you for the answer. The timeline is certainly suggestive as she was a healthy dog before the accident.
Further to the above, if the accident caused damage to the pituitary gland, any chance that in time it may heal itself? Would there be anything to help the healing process? I am really convinced that the accident has caused the symptoms present now. Before the accident she was a lively healthy dog. The pot belly and the panting came very soon after the accident. I am worried because she has started snorting and coughing. I hate to think that she may be in pain or suffering in other ways.
Add a comment to Sissi's experience
Was this experience helpful?
Fix
English Cocker Spaniel
11 Years
0 found helpful
How fast do muscles and fur recover after starting treatment ?
Fix (English Cocker Spaniel, 11years) was diagnosed Cushing end july. Since then he's on Vetoryl 30mg. His panting, activity and food focus has very well improved. His fur and muscles seem to take (much) longer. Is this normal ? He's two months into his treatment now.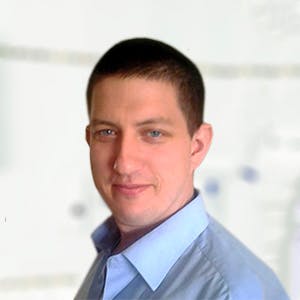 3320
Recommendations
Treatment of Cushing's Disease is a fine balancing act to ensure treatment is effective; recovery of hair loss and muscle tone may take a few months; the Vetoryl website has a nice series of photos showing pictures of a dog before treatment, after three months and after nine months. Each case is different so timeframes can vary, as long as you are seeing progress I wouldn't be too concerned; it is also important to visit your Veterinarian at least every three months for check ups, especially initially. Regards Dr Callum Turner DVM www.canine-cushings.co.uk/treatment-cushings-in-dogs
Add a comment to Fix's experience
Was this experience helpful?
Cody
mini schnauzer
14
0 found helpful
Has Symptoms
excessive drinking and desire to urinate
My 14 year old mini schnauzer has numerous medical conditions like liver issues and high cholesterol. he also has bladder stones and recently had one that moved into the urethra and prevented him from urinating but the vet did a procedure to flush it back into his bladder. The current issue is he gets up multiple times a night and wants water and to go out to urinate but doesn't always go. I've seen this desire without going or going only a small amount during the day as well. We have resorted to diapering him but he still gets up and wants to go out several times a night. The vet is saying possibly cushings and wants to test. My question (sorry for taking so long to get here) with all his aliments and advanced age couldn't the vet have just prescribed the cushings meds and saved me the cost of expensive tesing? Thanks Al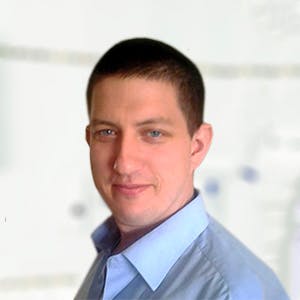 3320
Recommendations
It would be irresponsible for your Veterinarian to prescribe medication for a condition like Cushing's Disease without testing for it first. Cushing's Disease is a hormonal condition and treatment for it when it isn't the cause may cause more harm than good. I understand that Veterinary care can be expensive, but treating for Cushing's when not confirmed is just not good practice. Regards Dr Callum Turner DVM
Add a comment to Cody's experience
Was this experience helpful?
Sadie
Cocker Spanial
11 Years
0 found helpful
Has Symptoms
Symptoms are pot belly, weight gain, thinning fur.
My Cocker Spaniel is eleven years old and may have Cushing's Disease. If the average lifespan of a cocker is between twelve to fourteen years then is it beneficial to start treatment for this disease?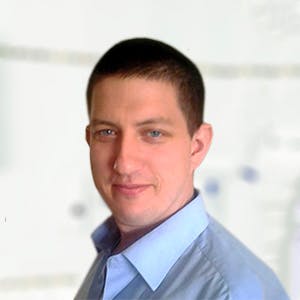 3320
Recommendations
I would recommend treating Cushing's Disease as the management of the condition would make Sadie more comfortable; this isn't a case of curing her or not, it is a case of managing the symptoms and making her comfortable. If Sadie was fifteen years old, I would still recommend treatment based on the same reasoning; we are not discussing surgery or invasive testing. Regards Dr Callum Turner DVM
Add a comment to Sadie's experience
Was this experience helpful?