What are Tumor of the Nerves?
Peripheral nerve sheath tumors represent 25% of canine nervous system tumors and are most commonly diagnosed in middle age to older dogs. They can form in any location, from any peripheral nerve. Lesions of the peripheral nerves can be benign (schwannoma, neurofibroma), or malignant (usually a locally aggressive tumor that does not metastasize through the lymphatic system).
Tumors of the nerves are abnormal growths that originate from peripheral nerves or along the nerve sheath (myelin surrounding the nerves). In canines, the most common places a tumor of the nerves will be found are at the head and neck (cranial), the paraspinal region of the trunk (next to the spine), and the brachial plexus (a network of nerves found near the neck, shoulder and limb).
Book First Walk Free!
Symptoms of Tumor of the Nerves in Dogs
Symptoms of the presence of a tumor depend on the location. Below is a list of usual symptoms:
Brachial plexus and cervical nerve roots
Pain in front limb
Continual muscle weakness or lameness in thoracic limb (forelimb)
Horner syndrome (sunken eye known as enophthalmia, droopy upper eyelid which is called ptosis, small pupil also called miosis, and evidence of prominent 3rd eyelid)
Absence of ipsilateral cutaneous trunci reflexes (branches of lumbar and thoracic spinal nerves)
If the tumor is pressing, or fixed within the spinal cord you may see partial or complete paralysis of limb
Lumbosacral plexus
Slow degeneration of muscles in hindlimb
Unilateral lameness of the hindlimb
Trigeminal nerve
Absence of sensation in face
Tumors can be painless or painful
Degeneration of the mastication (for chewing) muscles
You pet may also exhibit neurological symptoms that are related to spinal nerve disruption (in relation to mobility, movement and control of limbs).
Causes of Tumor of the Nerves in Dogs
While the exact cause for tumors in the nerves in dogs has not yet been pinpointed, documentation shows that the following factors have been suspected:
Previous exposure to radiation may bring about a tumor
A hereditary mutation may be an explanation for a tumor
Tumors have been seen to develop around a preceding injury
Diagnosis of Tumor of the Nerves in Dogs
If you notice mobility issues, lameness, or any other sign that your dog is unwell, prompt attention by a veterinary professional is crucial. Our pets are unable to clearly express pain or illness and often try to continue on a day to day existence even though they are uncomfortable.
Schedule a visit and see the veterinarian promptly if you have concerns about a possible tumor. Documentation states that a tumor can be identified with the following elements in place:
It arises from a peripheral nerve
There are features in the cells and tissues such as protein binding
The lesion develops from a pre-existing benign or malignant mass
The veterinarian will want to start with a complete physical, and at times a mass can be felt. In many instances, though, the tumor is not immediately found. The next step will be a complete blood profile, count, and chemistry.
A nerve biopsy may be suggested, as well as the tests listed below with their function:
MRI or CT scan can accurately diagnose the presence of a tumor (the dog will need to be sedated for the procedure)
Ultrasound cannot always identify small masses but is very beneficial when locating a larger size tumor because of echogenicity (ultrasound waves bounce off of affected nerves very well and can differentiate from unaffected nerves); also sedation is not usually required, so the procedure is easily repeated when needed
Electromyogram can show abnormal muscle activity
Myelography can accurately place the location of the mass
Tomography can assess the whole spinal cord and vertebral column, and can identify if the spine is compressed
Treatment of Tumor of the Nerves in Dogs
Surgical removal of the mass is typically the treatment of choice; this decision is based on whether the tumor is accessible and can be removed in it's entirety. Regrettably, tumors of the nerves often advance beyond surgical margins before they are identified.
Surgery, if attempted, is sometimes accompanied by hemilaminectomy. This is a procedure that removes part of the vertebra in order to relieve pressure on nerve tissue, and can also involve removal of nerve roots at the spinal cord.
Complete amputation of a limb containing a tumor is a form of treatment also, but is done specifically when veterinary surgeons feel that they can totally eradicate the mass. Radiation therapy usually accompanies the above treatment protocols.
Recovery of Tumor of the Nerves in Dogs
If the tumor can be completely removed, the prognosis is much more positive. Sadly, recurrence is common, especially in cases of nerve sheath tumors in the spinal cord. Tumors in the outer locations of the nerves allow for a better prognosis than a mass in the plexus (within the network of nerves) or root.
Less success is achieved if the tumor is not completely removed, or if the neurological damage remaining is severe, which can lower the quality of life for your dog and for you as a pet owner.
It must be noted that many dogs who have tumors in the nerves face recurrence or are euthanized due to a poor prognosis of recovery. However, a benign tumor of the peripheral type (outside or in the outer locations of the nerves) can have a good chance of eradication, leading to a positive outcome. The veterinarian will be an advocate for your pet, sincerely advising you on the wisest choice for the best outcome. Veterinarian care pushes the health and comfort of your dog first and foremost, which is why it's essential to listen to the advice and medical suggestion of the veterinarian.
Tumor of the Nerves Questions and Advice from Veterinary Professionals
Molly
Golden Retriever
6 Years
1 found helpful
How quickly do these types of tumors grow? Our dog was just diagnosed, via MRI and other imaging, to have a nerve sheath tumor that has moved into her C1 vertebrae. It is not malignant. It is causing her painful episodes that look like "headaches" where she limits her movement by laying down or standing still. She has some crookedness to her neck in how she holds her head. Other than that she is active, good appetite and perfect blood work. She turns 7 years old next month. Her vet said mortality is 60 days. How can this be??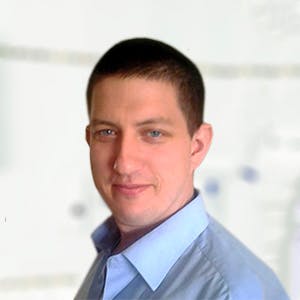 2507
Recommendations
Nerve sheath tumors can grow rapidly and can be difficult to remove with high recurrence rates due to not being able to get a sufficient margin due to the location of the tumours. I cannot say whether Molly has sixty days or longer without an examination or seeing an MRI scan etc… but this condition may progress rapidly. If you would like an in depth second opinion, you should send a copy of the MRI and case notes to PetRays for review by a board certified Oncologist. Regards Dr Callum Turner DVM www.petrays.com
My Jack Russell ,Merlin, developed a limp in his right foreleg. My vet could not diagnose the cause,but he did not recommend an MRI .With hin months, the limp developed into Merlin's right front paw folding under him. My vet still did NOT recommend an MRI. I took him to another vet who thought Merlin had a pincer nerve and manipulated his neck, which completely paralyzed my dog. I rushed Merlin to a vet specializing in advance surgeries. An MRI diagnosed Nerve Sheath non malignant tumor .Merlin was age13,however his father lived to age18,so I made the decision to have surgery to try to get the tumor extracted .It was in his neck involving the vertebrae. It was a very expensive operation and Merlin did not recover from paralysis. I took him home and the vet said to allow time for Merlin to possibly recover mobility. After 4 weeks, no improvement. It broke my heart that I put him through the trauma of surgery and prolonged his suffering for which,9 years later,I still feel distraught over. If, ONLY, my original Vet, who had been Merlin's vet since he was a puppy, diagnosed him properly,,perhaps he would have had a chance for a successful surgery, but perhaps not,
Add a comment to Molly's experience
Was this experience helpful?
Nikita
German Shepherd
8 Years
0 found helpful
8 year old German Shepard diagnosed with sheath nerve tumor on rear quarter...already spent 1000 and can't afford another 2500+ to have it removed. Left untreated, what will her quality of life be like, and how long can she live with this? Right now, she is not in any pain...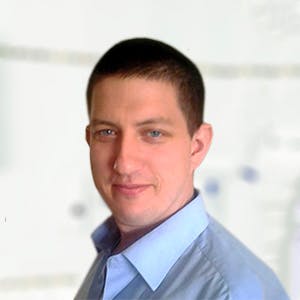 2507
Recommendations
It really depends on whether it is a benign or malignant nerve sheath tumour; quality of life shouldn't be an issue initially but the growth, size and whether it spreads can have an impact on quality of life. You should look into the possibility of amputation of the limb if it would remove the tumour which would be cheaper than surgically removing the tumour but you would need to speak with your Veterinarian who will be able to give you a better indication based on their assessment. Regards Dr Callum Turner DVM
Add a comment to Nikita's experience
Was this experience helpful?
Joli
Mixed
11 Years
0 found helpful
Has Symptoms
Horners front forelimp lameness
My dog most likely has a tumor causing lameness of front forelimb and horners. She is 11 and we are unable to afford full tumor diagnosis nor do we want to put her through surgery amd chemo for a condition that has such a high reoccurrence rate. my question is what should we expect if we choose no treatment? Life expectancy and quality of life?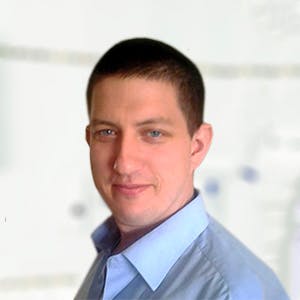 2507
Recommendations
Life expectancy and quality of life is dependent on the specific type of tumour, benign or malignant, its location, whether is causes problems whilst moving/lying down among other variables. I don't have any specific statistics to tell you as we don't have any specific details about the tumour without performing a biopsy or any other diagnostics. Regards Dr Callum Turner DVM
Add a comment to Joli's experience
Was this experience helpful?
Ninja
Labrador Retriever
7 Years
0 found helpful
My Dog's skin sinks above his right eye on head, just for last few weeks we noticed. Today his doctor said he may have Trigeminal nerve sheath tumor & suggested to see Neurologist for exact diagnose. Pls suggest the cure to it & chances of survival. My dog is hybrid of Golden lab & retriever. 7 and half years old.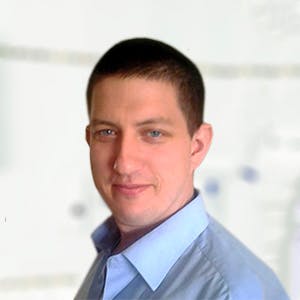 2507
Recommendations
Labrador retrievers are overrepresented in cases of nerve sheath tumours. Treatment is surgical removal coupled with chemotherapy or radiotherapy as indicated; many times it is not possible to remove the whole tumour so surgical debulking is common. Around 75% to 80% of cases have a recurrence and median survival time is around two years; all this varies on whether the tumour is benign or malignant, it can be removed as a whole or not, and whether chemotherapy or radiotherapy is used as required. Regards Dr Callum Turner DVM www.vetstream.com/treat/canis/diseases/nerve-sheath-neoplasia
Add a comment to Ninja's experience
Was this experience helpful?
Bear
Golden Retriever
12 Years
0 found helpful
One morning in April of this year my golden retriever suffered from severe pain with twitching towards the front sides of his body. He was misdiagnosed and now in September it has happened again. I'm now told a Nerve Tumor under his right front body/leg. Also a tumor on his spleen. He is on Gabapentin, Cephalexin & Loxicom. Is there anything holistic I can do in addition to this? Clinically speaking, what's the life expectancy? He is approx 12 yrs. Thank you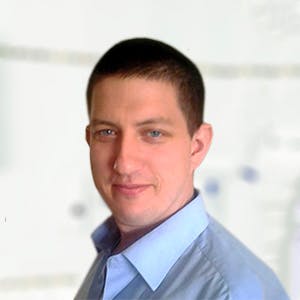 2507
Recommendations
Life expectancy is never an easy question to answer as literature and experience gives ranges from a few months to a few years in some cases; depending on the type of splenic mass and the type of nerve sheath tumour, prognosis may vary from a few months to a year or so without surgical excision but I do not want to give you any false hope as prognosis is usually on the shorter end of the range. As for holistic therapies, I do not like to give any recommendation of any treatment or product that doesn't have peer reviewed articles from reputable sources backing up the claims. Regards Dr Callum Turner DVM www.acvs.org/small-animal/splenic-masses
Add a comment to Bear's experience
Was this experience helpful?
Cooper
LABRADORE
10 Years
0 found helpful
My English Lab was diagnosed with a brachial plexus nerve sheath tumor by MRI on March 24th, 2017. Do you know any surgeons who are experts in this area? I was told this is a slow growing rare type of tumor.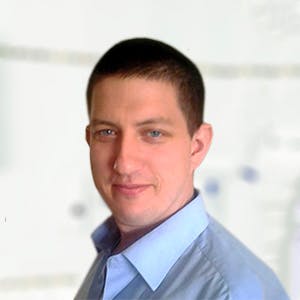 2507
Recommendations
The golden question on recommending Surgeons is your location; I have questions from all over the globe, not just the USA and the USA is a pretty large place (imagine driving from San Diego, CA to Redding, CA which is about 10 hours). When looking at these types of surgery, if you are looking for a Specialist it would be best to contact your nearest Veterinary School as they would have Surgeons, equipment etc… plus Students can watch too (since it is an uncommon condition). Below I have included a list of American Veterinary Medical Association accredited Veterinary Schools covering the USA, Canada and aboard. Regards Dr Callum Turner DVM
www.avma.org/ProfessionalDevelopment/Education/Accreditation/Colleges/Documents/colleges_accredited.pdf
Add a comment to Cooper's experience
Was this experience helpful?
Phoenix
Siberian Husky
12
0 found helpful
Is chemo effective against nerve sheath tumors? My dog has had this tumor removed 3 times. It usually recurs within a year. She is now 12 years old. The tumor is in her neck on the left side. This last one was lying along the artery so the vet was unable to get a clean margin.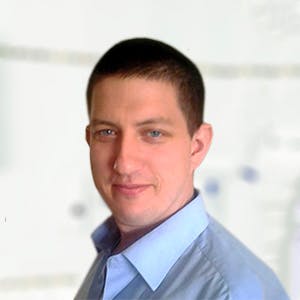 2507
Recommendations
There is a possibility of chemotherapy or radiotherapy in some types of nerve cell tumours (but not all). The problem is that many tumours which originate from the nerve cells have a high recurrence rate above 70% which can be frustrating. A biopsy of a tumour will indicate the type of tumour and your Veterinarian would be able to determine if chemotherapy is a suitable course of treatment or not. Regards Dr Callum Turner DVM
Add a comment to Phoenix's experience
Was this experience helpful?
Misile
Lab Rhodesian mix
13 Years
1 found helpful
Before I moved to another city, my vet removed a tumor from my dog's bottom and it was reported to be nerve sheath cancer. Now, about 3 years later, the tumor has come back with and is even larger now. I talked to the vet and she said there is not enough skin to cover if we were to remove it again. There was barely enough the first time. My dog is 13 yrs old. Is there any way to slow down the growth of the tumor? She also has severe arthritis in her legs.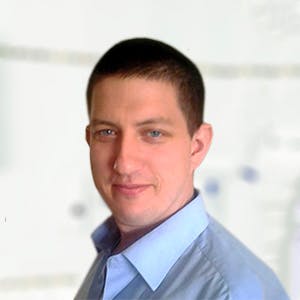 2507
Recommendations
Nerve sheath tumours have a high recurrence rate, around one in seven will recur after treatment. Surgery is the obvious treatment of choice; however, in certain locations, it can be difficult to operate to remove the tumour with enough margin of healthy tissue to be satisfied that the tumour was excised. Palliative treatment would consist of radiation therapy, but this would halt or slow down the growth of the tumour but wouldn't resolve the underlying cause; a Veterinary Oncologist would be able to give you more information regarding the benefits and drawbacks of radiation therapy. Regards Dr Callum Turner DVM
My GSP is 12.5 years old and was diagnosed with a tumor of the 5th cranial nerve. No pain no quality of life issues
Add a comment to Misile's experience
Was this experience helpful?