What is Brachial Plexus Avulsion?
You may notice that your dog begins to limp or have a limb that drops. This may follow an injury and may impact any of his limbs. The drop may be a noticeable inability in flexing and controlling the limb and therefore it just hangs there.
This injury can look similar to a less severe injury, or your dog may not want to put pressure on a broken bone or cut. Your dog may not appear to be in any pain making it difficult to identify what is going on.
The brachial plexus are the last 3 cervical and first 2 thoracic nerves in your dog's spine which impacts his shoulders. When these nerves are torn, ripped or injured it is referred to as an avulsion. This tends to happen if your dog is hit by a car, or if he falls and there is displacement of the thoracic (backbone) limbs.
Book First Walk Free!
Symptoms of Brachial Plexus Avulsion in Dogs
Symptoms will include the loss of use of your dog's limbs, changes in his behavior, and other possible medical symptoms.
Horner's Syndrome (drooping eye, small pupil, sunken in eye, prominent third eyelid)
Paralysis of a limb
Difficulty controlling a limb
Limbs dragging
Not putting weight on a limb
Lack of pain or significant pain when examined
Types
There are three types of brachial plexus avulsion and they are dependent on what part of the spine is impacted.
Cranial avulsions (C6-C7)
Rare
Few clinical signs and symptoms
Your dog will most likely be able to bear weight on the limb
Loss of shoulder movement
Caudal avulsions (C8-T2)
More common
Cause severe clinical signs
Your dog may not be able to extend his elbow or bear weight
Dragging of the limb
May carry the limb flexed off the ground
Complete avulsions (C6-T2)
Sensory signs are common
Partial Horner's Syndrome
Causes of Brachial Plexus Avulsion in Dogs
The cause of brachial plexus avulsion is typically an injury, however there are other causes of the condition as well:
If your dog was hit by a car
If your dog fell from a significant height
If your dog was grabbed incorrectly or roughly
Neuromuscular disease
Endocrine system disorders
Immunization side effect
Diagnosis of Brachial Plexus Avulsion in Dogs
If you begin to notice that your dog is not putting weight on a limb, dragging a limb, or if there was recent injury, you will want to contact your veterinarian. It will be important to go to your veterinarian or emergency veterinarian prepared to share any recent injuries, falls or events such as if your dog was hit by a car.
Your veterinarian will want to perform a full body exam to determine any obvious injuries or signs of brachial plexus avulsion. Your veterinarian will want to test your dog's nerve reactions and see if there is any damage. This may include testing if your dog feels pain when pinched or poked.
Your veterinarian may want to perform an MRI as it is the imaging tool of choice to determine a brachial plexus injury. Electrodiagnosis testing can also be performed, this test will involve inserting a needle into your dog's muscle to see how it responds to stimuli. This will help your veterinarian to determine the cause of your dog's limb concerns 7 to 10 days' post injury.
Treatment of Brachial Plexus Avulsion in Dogs
Treatment options are unfortunately limited and long term prognosis is not promising. Your veterinarian may suggest surgery to try and correct some of the damage done to your dog's nerve endings. It should be noted that if it is a full avulsion (full tearing of your dog's nerve endings from the spinal cord) the prognosis is poor.
Surgery
Surgery can be done to repair some of the damage done to your dog's nerve endings. Some of the surgery options are: coaptation splintage, tendon transposition, nerve transposition, ankyloses and amputation. The splintage is done to prevent your dog from harming his limb and is done along with physical therapy and anti-inflammatory medications.
Tendon transposition is done by cutting the tendons and either reconnecting them or loosening them to provide your dog with more use of the limb. Nerve transposition is done by reattaching the nerves to other places to try and provide your dog with some of use of his limbs. Amputation may be suggested if your dog will be dragging the limb causing it ongoing injury or if he is self-mutilating the limb. Long term prognosis is poor for full avulsion, however for partial there is a possibility for recovery with treatment.
Recovery of Brachial Plexus Avulsion in Dogs
Your dog will most likely need ongoing care depending on the severity of his brachial plexus injury. These appointments will be done to determine his condition is getting any worse or if there is any improvement.
Should he have surgery there will be follow up need per the direction of your veterinarian. A full recovery can be expected within 2 months of surgery. Your veterinarian may also suggest physical therapy once surgery is done and also to try and recover some function.
Brachial Plexus Avulsion Questions and Advice from Veterinary Professionals
Izzy
German Shepherd
5 Months
0 found helpful
Our dog jumped out of our car while we were driving. After rushing her to the vet we were told she had no broken bones but suffered from Brachial Plexus. At that time she has no feeling but could move her shoulder. Over the next few days we were told that she had some feeling in her toes. She is in a full cast and is getting checked weekly. I noticed when I play with her toes she no longer moves her foot. Could that feeling have gone away?
Add a comment to Izzy's experience
Was this experience helpful?
Milo
Labrador Retriever
1 Year
0 found helpful
My poor baby, Milo, jumped out of the car last week. He was on a leash that I had around my hand, but out he went. Fortunately, we weren't going very fast and there were no broken bones (just some mild road rash). However, Milo is suffering brachial plexus injury symptoms in his left front arm. He is able to walk on three legs, but does not have sensation of the leg and is knuckling his paw under. He can hold the paw up slightly but not much. When he was admitted to the ER, they claimed he had zero deep pain perception and that we would most likely have to amputate. Heart breaking, but so happy I got to take my baby home. Next, we went to a neurologist who thought he might actually have some deep pain since his panting stopped whenever she would squeeze between his toes. I am not too sure if I should get my hopes up, but he is scheduled to start PT on Thursday. Hopefully, we will know more then. We are going to do everything we can to save the leg, but I am not too sure what is going to happen. I have yet to read/hear a successful rehabilitation of this kind of injury, so I am super nervous to see the outcomes of the PT
did you have to amputate? My dog recently got hurt by tripping over a tree root. and he is having to be carried around he cant walk by himself. i'm just wondering if your dog was able to recover?
Add a comment to Milo's experience
Was this experience helpful?
Barney
Cavapoo
4 Years
0 found helpful
Hi. I have a cavapoo who was involved in a RTA. 2 mo this ago.He had various injuries, but most are healing now. His front right leg is still lame when walking, but moves both front legs together happily , but can put it to the ground when standing And walking slowly. With a very little weight bearing. He is diagnosed with brachial plexus, hopefully just stretched though.
My question is how long do you generally wait for improvement, should I be taking him for short exercise (5-10 mins) to help with muscle strength now as advised by My specialist vet.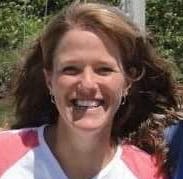 1611
Recommendations
Injuries to the brachial plexus can take a long time to heal, and may never fully resolve. If Barney seems to be using that leg more and bearing weight, that is a good sign. If your specialist has advised short walks to keep those muscles strong, now would be a good time to do that so that they don't atrophy.
Add a comment to Barney's experience
Was this experience helpful?
Jojo
Boxer
9 Years
0 found helpful
My dog recently underwent emergent splenectomy for ruptured spleen. Histology still pending. Its POD 4 and she has overall recovered well except one drastic complication. We tried getting her up and she has weakness and paralysis in her front limbs. One limb can bear some weight but she has limited control over it. The other front limb is flaccid. Edema is present and has been resolving but the vet is blaming vasculitis and subsequent nerve compression. I on the other hand believe this is from poor positioning during surgery and over stretching of the brachial plexus.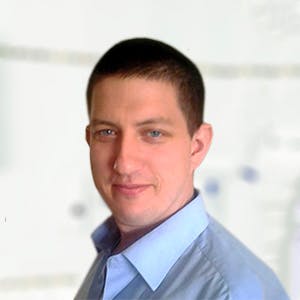 3320
Recommendations
I haven't experienced issues with the brachial plexus avulsion due to malpositioning during surgery; to have a full avulsion to the point where the limb is flaccid would require a lot of force. This would need to be examined to fully weigh in with an opinion and I would recommend that once discharged from the clinic you ask another Veterinarian to perform an examination to determine a cause to see if they believe it is an avulsion. Regards Dr Callum Turner DVM
Add a comment to Jojo's experience
Was this experience helpful?
Tappie
Huntaway Greyhound Cross
7 Days
1 found helpful
Medication Used
Gabapentin 100mg once a day at night
Brachial plexus avulsion has been loosely diagnosed in my large huntaway/greyhound x severe wasting to left scapula area and foreleg, standing with foot slightly knuckled under, unable to extend forelimb from elbow himself and appears to have pain. Very pronounced limp mornings and evenings more so than usual with the above problems. Still uses the limb to balance but that's about all. Lies down a lot, sleeps a lot. Amputation has been suggested but am worried it will cause him more nerve pain. Not injuring the leg or foot yet and haven't splinted or booted the leg and foot yet. Your thoughts??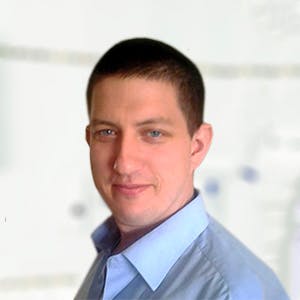 3320
Recommendations
Brachial plexus avulsion is a serious condition which is irreversible in complete cases where the nerves are completely torn from their attachment to the spinal cord which results in a flaccid limb; Tappie's limb isn't flaccid but if there are only some tearing with other nerves being intact or bruised then prognosis is difficult to evaluate. Many cases of brachial plexus avulsion end up with amputation; there is no treatment (splinting and booting are useless in these cases), in mild cases rest is best but may take a long time to see improvement if any. Regards Dr Callum Turner DVM www.msdvetmanual.com/nervous-system/diseases-of-the-peripheral-nerves-and-neuromuscular-junction/trauma-of-the-peripheral-nerve-and-neuromuscular-junction
Add a comment to Tappie's experience
Was this experience helpful?
Henry
lab/shep
unknown older, than 5
-1 found helpful
I work at a veterinary clinic, I took in a hit by car dog who's owner refused to come claim. He was diagnosed at the E with brachial nerve injury. The vets at my own hospital have concurred. Left shoulder is flaccid and non responsive. I was told 'give it 6 months, then amputate.' I don't feel this dog would make a good tripod as he is weak on the hind end as well. Age unknown. Clearly cared for as he is ematiated, unneutered with alopecia, fleas, possible mange. I want to help this dog as he is a very sweet lab/shep mix. There has been no recommendation of nerve attaching surgeries, etc etc and possibly because there is no one to pay his bill. I am willing to set up a donation for him but what kind of money are we talking for these specialized surgeries (is it worth trying if it doesn't work?) I would like to know your thoughts on Electro stimulation acupuncture?? Do you see this useful? I just can't sit and wait for 6 months without being proactive. Affordable suggestions for a dog with no owner? Here he is in this video I've made: https://www.youtube.com/watch?v=QOVgJ1NtyqY
Thank you! Elizabeth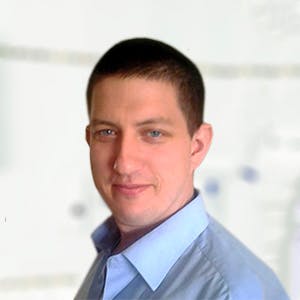 3320
Recommendations
From the video, Henry's leg looks completely flaccid and from the video, I doubt if he gets any sensation back. The problem with these types of injuries are that if the nerves are stretched and bruised, the prognosis is favourable; but in avulsion the nerves are ripped apart there is no course of action for repair (try looking at cloth which is cut and sewn together compared to something ripped without any regard). Amputation is normally the outcome for cases which don't show improvement; whilst Henry is not showing much strength at the moment, I am sure that he will gain strength as he receives are and his body condition score increases. Regards Dr Callum Turner DVM www.vetstream.com/treat/canis/diseases/brachial-plexus-avulsion www.msdvetmanual.com/nervous-system/diseases-of-the-peripheral-nerves-and-neuromuscular-junction/trauma-of-the-peripheral-nerve-and-neuromuscular-junction#v26305049
Add a comment to Henry's experience
Was this experience helpful?
Marvin
Labrador Retriever
19 Months
1 found helpful
My lab has been diagnosed with nerve damage affecting his front leg which he is reluctant to put weight on. He yelps if his elbow is moved. The vet confirmed he has sensation in his paw and thinks it is likely the trauma took place by him jumping or getting his leg stuck. How likely is he to make a full recovery?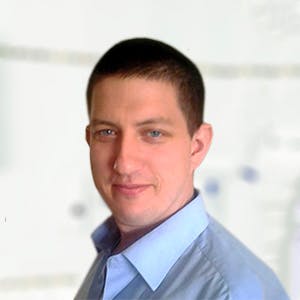 3320
Recommendations
Prognosis is dependent on which nerve(s) are affected, but generally if he has pain sensation and is reluctant to put weight on it, it is more favourable than something like complete brachial plexus avulsion which would result in a flaccid limb with no pain sensation. Each case is different, but with rest and pain management reasonable improvement can be expected; your Veterinarian would be able to tell you more. Regards Dr Callum Turner DVM
Add a comment to Marvin's experience
Was this experience helpful?
Lady
lab
3
1 found helpful
My dog Lady was hit by a car and has a brachial plexus injury. It has only been 3 weeks but our vet is already recommending amputation. I am wondering if we should get her an MRI or CT scan to better see her injury before amputating her leg. She is 3 years old and a lab mix. The vet has said she is deep pain negative and has a less than 5% chance of recovering function. We just don't know if it is good to move forward with the amputation this week or if it is best to wait 4-6 weeks to give her a better shot at recovery. If she were to recover would her leg work or just feel pain? We just don't want to make a rash decision for our baby girl!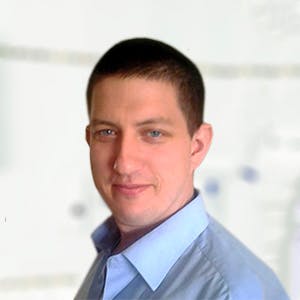 3320
Recommendations
If the leg is flaccid with no pain sensation then the chance of recovery is less than 5%, but you have every right to give it longer to see if any sensation comes back; just ensure that the leg is bandaged so that the leg doesn't get damaged whilst she is walking. Amputation would be the next step and is generally tolerated well by dogs (much better than the owners); discuss this with your Veterinarian. Regards Dr Callum Turner DVM
Add a comment to Lady's experience
Was this experience helpful?
JJ
French Bulldog
6 months
1 found helpful
May I know can a dog naturally heal from dibia treat avulsion? He jump from 3-4 feets high so coz back leg(right side) injure . Aft taken x-tray found that his right knee ligament avulsion.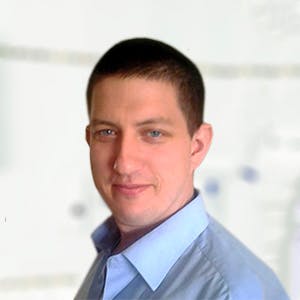 3320
Recommendations
Tibial Tuberosity Avulsion (which I understand the problem to be from your explaination) is normally treated with surgery, mild cases may be attempted to be treated with rest but are rarely successful; surgery is the treatment of choice. Correct fixation is important especially in pups of six months old; each case is individual, but surgery is best. Regards Dr Callum Turner DVM
www.vetary.com/dog/condition/tibial-tuberosity-avulsion-fractures
Add a comment to JJ's experience
Was this experience helpful?
Kimberly
Golden Retriever
2 Years
0 found helpful
What makes the difference when the dog has the disease? What to do to overcome the disease? What impact is given when the dog has the disease? The dog's condition right now is weak/lethargic, hard to eat, and also hard to walk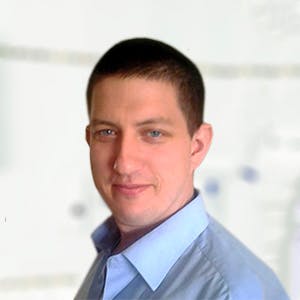 3320
Recommendations
Has your Veterinarian diagnosed brachial plexus avulsion? If you haven't visited your Veterinarian it would be wise to do so as numerous injuries may cause swelling of the limbs; also if you have bandaged Kimberly's leg yourself there is a risk that the bandage is too tight and will cause further swelling. Mild cases of brachial plexus contusion may resolve after a mild injury; but if the limb is flaccid (limp), no sensation below the elbow joint and loss of the panniculus reflex the prognosis is less favourable and would probably result in amputation (to prevent secondary injury from dragging etc…). If you haven't already, I would recommend visiting your Veterinarian to evaluate Kimberly; until then restrict her movement. Regards Dr Callum Turner DVM
Add a comment to Kimberly's experience
Was this experience helpful?
Lincoln
Bichon Frise
13
0 found helpful
Our 13 year old bichon has been favoring his right front leg. He does not put much if any weight on it. When in a prone position, he curls the paw under. He has had x-rays that have ruled out a broken or dislocated bone. He was on Gabapentan and Medicam which seemed to help. He has not been on that for about 10 days. Lately he has lost his appetite and seems more lethargic.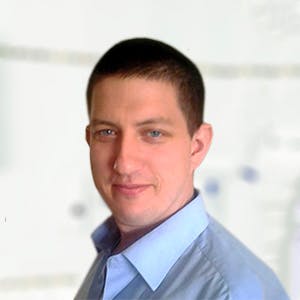 3320
Recommendations
In cases of brachial plexus avulsion, you would normally see muscle atrophy within ten days of injury; considerable force is required to cause brachial plexus avulsion (either partial or full). The loss of appetite and lethargy may be attributable to pain; at this point, if x-rays have rule out structural problems, it may be a case of visiting a Specialist to determine the extent and root cause of the damage and likely treatment options which in a worse case scenario may involve amputation. Regards Dr Callum Turner DVM
Add a comment to Lincoln's experience
Was this experience helpful?