Intestinal Cancer (Adenocarcinoma) in Dogs
Intestinal Cancer (Adenocarcinoma) in Dogs
Veterinary reviewed by: Michele K.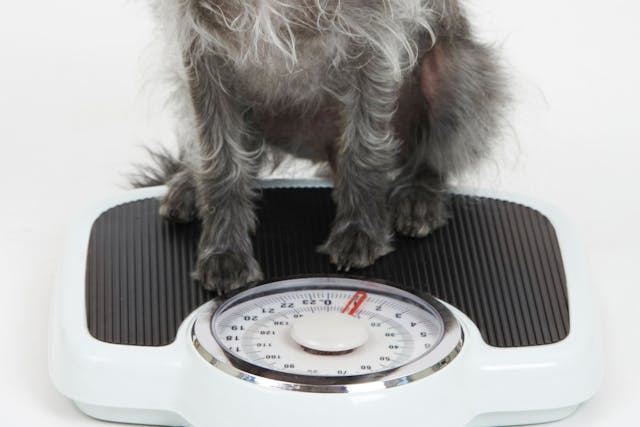 Veterinary reviewed by: Michele K.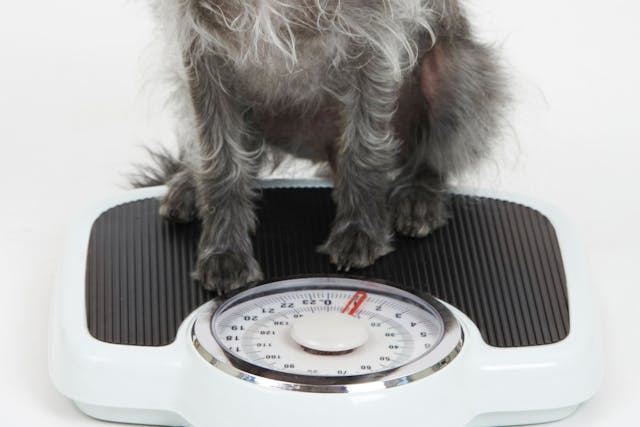 What is Intestinal Cancer (Adenocarcinoma)?
Intestinal cancer is fairly rare in dogs. When it does occur, though, intestinal tumors are normally located in the colon and rectum, though sometimes they can be found in the small intestines. Intestinal tumors can be benign or malignant, though adenocarcinomas are malignant. This means they have the potential to metastasize, or spread to other areas of the body. Most animals diagnosed with intestinal tumors are middle-aged or older, and male dogs have a higher predisposition. Certain breeds, such as Collies and German Shepherds, are more likely to develop adenocarcinoma. Possible symptoms of adenocarcinomas include weight loss, diarrhea, and loss of appetite. The most preferred treatment is surgical removal of the tumor, though chemotherapy and anti-inflammatories may be used as alternatives or in conjunction with surgery. Immediately following surgery the dog should be monitored for complication. In many cases of malignant tumors, especially where the tumor has metastasized, dogs only live for anywhere between 3 and 15 months.
Adenocarcinomas are malignant tumors found in the glandular structures in the epithelial tissue. While intestinal cancer is rare in dogs, most intestinal tumors are malignant and therefore, prognosis is not good.
Intestinal Cancer (Adenocarcinoma) Average Cost
From 367 quotes ranging from $2,000 - $12,000
Symptoms of Intestinal Cancer (Adenocarcinoma) in Dogs
Symptoms of intestinal tumors are usually gastrointestinal signs, and in early stages they may not be distinguishable from other, less serious gastrointestinal diseases. Some of the symptoms of intestinal tumors, including adenocarcinomas, are:
Weight loss
Loss of appetite
Vomiting
Diarrhea
Bloody vomit or feces
Ascites (build-up of fluid in the stomach, causing swelling)
Feces that appears black or tarry
Hypoglycemia (low blood sugar)
Tenesmus (trouble defecating)
Hematochezia (feces that appear maroon, resulting from blood)
Peritonitis (inflamed peritoneum)
Types
Most intestinal tumors are malignant, though there are some cases where they are benign, particularly in the rectum, though malignant tumors develop in this location as well. Adenocarcinomas are only one type of intestinal tumors. Others include:
Lymphoma – cancer of the lymph nodes
Leiomyosarcoma – a cancer of the connective tissues in the body
Extramedullary plasmacytoma – a mass of neoplastic monoclonal plasma cells in soft tissue
Extraskeletal osteosarcoma – rare cancer of the soft tissue
Mast cell tumors – cancer of a blood cell involved in the body's response to allergens and inflammation
Hemangiosarcoma – cancer in the lining of the blood vessels, occurring primarily in dogs and cats
Top
Causes of Intestinal Cancer (Adenocarcinoma) in Dogs
As with most cancers, the cause of adenocarcinoma is not really known. Male dogs ranging between six and nine years in age are more regularly affected than females and other ages. Breed predilection includes Collies and German Shepherds. 
Top
Diagnosis of Intestinal Cancer (Adenocarcinoma) in Dogs
Your veterinarian may do a number of diagnostic tests to rule out other causes and determine the severity of the tumor so the best treatment option can be pursued. Some of these diagnostic tests include: 
Physical exam
Abdominal palpation
Abdominal X-rays
Abdominal ultrasound
Blood test
Chemistry profile
Laparoscopy (surgery using thin, lighted tube to evaluate abdominal organs)
Exploratory laparotomy (surgery involving an incision through the stomach wall to see the inside of the stomach)
Aspirate (drawing of fluid from the stomach using needle)
Endoscopy (a non-surgical procedure using a tube-like camera to obtain visuals of the digestive tract)
Exploratory surgery
Histopathology (a study of a tissue sample obtained from the tumor)
Top
Treatment of Intestinal Cancer (Adenocarcinoma) in Dogs
Surgery is the most likely course of treatment for adenocarcinomas. Full recovery is dependent on complete removal of the tumor, which is often difficult to achieve.
Chemotherapy may be recommended as an alternative to surgery, especially in cases where tumors have metastasized.
Prescription of non-steroidal anti-inflammatory medications (NSAIDs) for inflammation reduction. This may also kill tumor cells for carcinomas.
Special diets or other medications may be used depending on symptoms and accompanying conditions.
Top
Worried about the cost of Intestinal Cancer Adenocarcinoma treatment?
Pet Insurance covers the cost of many common pet health conditions. Prepare for the unexpected by getting a quote from top pet insurance providers.
Recovery of Intestinal Cancer (Adenocarcinoma) in Dogs
Prognosis relies largely on the severity of the tumor and how much it has spread, but in most cases the prognosis is grim. Many dogs with metastatic adenocarcinomas only live around 3-15 months after treatment. 
Top
Intestinal Cancer (Adenocarcinoma) Average Cost
From 367 quotes ranging from $2,000 - $12,000
Top
Intestinal Cancer (Adenocarcinoma) Questions and Advice from Veterinary Professionals
Teddy
Labradoodle
7 Years
10 found helpful
10 found helpful
Our dog Teddy was diagnosed with cancer in his intestines, which has spread to his kidneys and lymphoid. He was struggling to go to the bathroom for a couple of weeks and it was always liquidy and filled with blood. The vet told us that this would probably continue until he passes . We changed his diet and stopped feeding him kibble, and focused on a BARF diet with a couple of other supplements. Now his bowel movements are the best of his life. Is this normal, as we feel cautiously optimistic that he somehow is getting better. Could this also just be a positive side affect from prednisone,as he thought his colon was 80% blocked.
June 27, 2018
Teddy's Owner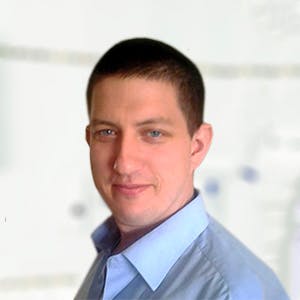 10 Recommendations
The prednisone may be reducing inflammation which in turn may be improving faecal quality; however, it is not going to change the underlying issue unfortunately. The BARF diet may also be helping with faecal quality but it is difficult to know for sure. You should keep an eye on Teddy and ensure he is comfortable and visit your Veterinarian regularly for checkups. Regards Dr Callum Turner DVM
June 28, 2018
Was this experience helpful?
Zack
Yorkshire Terrier
8 Years
7 found helpful
7 found helpful
Has Symptoms
Not Eating, Diarrhea,No Bowel Movem
My baby boy Zack passed away and I was advised he had bowel cancer. This came on suddenly and I don't understand why! Zack was a Yorkie and 8 years old, he was a diabetic and blind but otherwise healthy. He lost his appetite on Thursday and had diarrhea and on Saturday he was gone.
June 24, 2018
Zack's Owner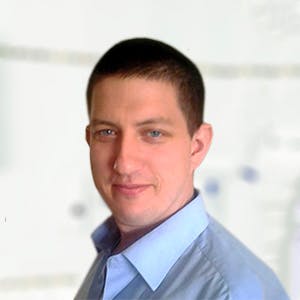 7 Recommendations
It is always distressing when a loved one passes, especially when they seemed otherwise healthy leading up to it; some cancers can grow and only show symptoms in the later stages or is only discovered during necropsy. I never examined Zack, so I cannot say whether or not there was something which would have indicated that there was an issue. Regards Dr Callum Turner DVM
June 25, 2018
Was this experience helpful?
Intestinal Cancer (Adenocarcinoma) Average Cost
From 367 quotes ranging from $2,000 - $12,000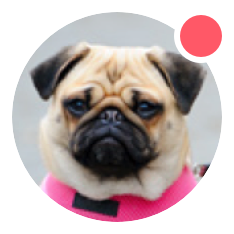 Need pet insurance?