What is Intestinal Cancer (Adenocarcinoma)?
Intestinal cancer is fairly rare in dogs. When it does occur, though, intestinal tumors are normally located in the colon and rectum, though sometimes they can be found in the small intestines. Intestinal tumors can be benign or malignant, though adenocarcinomas are malignant. This means they have the potential to metastasize, or spread to other areas of the body. Most animals diagnosed with intestinal tumors are middle-aged or older, and male dogs have a higher predisposition. Certain breeds, such as Collies and German Shepherds, are more likely to develop adenocarcinoma. Possible symptoms of adenocarcinomas include weight loss, diarrhea, and loss of appetite. The most preferred treatment is surgical removal of the tumor, though chemotherapy and anti-inflammatories may be used as alternatives or in conjunction with surgery. Immediately following surgery the dog should be monitored for complication. In many cases of malignant tumors, especially where the tumor has metastasized, dogs only live for anywhere between 3 and 15 months.
Adenocarcinomas are malignant tumors found in the glandular structures in the epithelial tissue. While intestinal cancer is rare in dogs, most intestinal tumors are malignant and therefore, prognosis is not good.
Symptoms of Intestinal Cancer (Adenocarcinoma) in Dogs
Symptoms of intestinal tumors are usually gastrointestinal signs, and in early stages they may not be distinguishable from other, less serious gastrointestinal diseases. Some of the symptoms of intestinal tumors, including adenocarcinomas, are:
Weight loss
Loss of appetite
Vomiting
Diarrhea
Bloody vomit or feces
Ascites (build-up of fluid in the stomach, causing swelling)
Feces that appears black or tarry
Hypoglycemia (low blood sugar)
Tenesmus (trouble defecating)
Hematochezia (feces that appear maroon, resulting from blood)
Peritonitis (inflamed peritoneum)
Types
Most intestinal tumors are malignant, though there are some cases where they are benign, particularly in the rectum, though malignant tumors develop in this location as well. Adenocarcinomas are only one type of intestinal tumors. Others include:
Lymphoma – cancer of the lymph nodes
Leiomyosarcoma – a cancer of the connective tissues in the body
Extramedullary plasmacytoma – a mass of neoplastic monoclonal plasma cells in soft tissue
Extraskeletal osteosarcoma – rare cancer of the soft tissue
Mast cell tumors – cancer of a blood cell involved in the body's response to allergens and inflammation
Hemangiosarcoma – cancer in the lining of the blood vessels, occurring primarily in dogs and cats
Causes of Intestinal Cancer (Adenocarcinoma) in Dogs
As with most cancers, the cause of adenocarcinoma is not really known. Male dogs ranging between six and nine years in age are more regularly affected than females and other ages. Breed predilection includes Collies and German Shepherds.
Diagnosis of Intestinal Cancer (Adenocarcinoma) in Dogs
Your veterinarian may do a number of diagnostic tests to rule out other causes and determine the severity of the tumor so the best treatment option can be pursued. Some of these diagnostic tests include:
Physical exam
Abdominal palpation
Abdominal X-rays
Abdominal ultrasound
Blood test
Chemistry profile
Laparoscopy (surgery using thin, lighted tube to evaluate abdominal organs)
Exploratory laparotomy (surgery involving an incision through the stomach wall to see the inside of the stomach)
Aspirate (drawing of fluid from the stomach using needle)
Endoscopy (a non-surgical procedure using a tube-like camera to obtain visuals of the digestive tract)
Exploratory surgery
Histopathology (a study of a tissue sample obtained from the tumor)
Treatment of Intestinal Cancer (Adenocarcinoma) in Dogs
Surgery is the most likely course of treatment for adenocarcinomas. Full recovery is dependent on complete removal of the tumor, which is often difficult to achieve.
Chemotherapy may be recommended as an alternative to surgery, especially in cases where tumors have metastasized.
Prescription of non-steroidal anti-inflammatory medications (NSAIDs) for inflammation reduction. This may also kill tumor cells for carcinomas.
Special diets or other medications may be used depending on symptoms and accompanying conditions.
Recovery of Intestinal Cancer (Adenocarcinoma) in Dogs
If the tumor is not completely removed, there should be careful monitoring for complications, such as dehiscence (the wound rupturing along the surgical incision) and septic abdomen (leakage of intestinal contents into the stomach) which will require emergency surgery. Prognosis relies largely on the severity of the tumor and how much it has spread, but in most cases the prognosis is grim. Many dogs with metastatic adenocarcinomas only live around 3-15 months after treatment.
Intestinal Cancer (Adenocarcinoma) Questions and Advice from Veterinary Professionals
Lovie
Boxer
9 Months
0 found helpful
Has Symptoms
Walking stiffly. Constipation,
My Lovie is a 9 year old male boxer. He had a Grade 3 mast cell tumor removed from his backside below his anus. My vet examined him in June when I first noticed the mass. He took a scraping and examined it under a microscope. He thought it was a histocytoma. He advised me to watch it for 7 weeks to see if it went away if not he could remove it. It grew rapidly and in 5 weeks I took him back to have it removed. The biopsy results came back as a grade 3 mast cell tumor. After surgery, I noticed that Lovie was walking stiff legged. I thought it was arthritis in his hips or because the skin on his backside had to be stretched to close the incision from the tumor. He healed up well and was doing great. On Friday he was playing with my one year old female boxer. Running and wrestling. On Saturday, I noticed he was straining to move his bowels and his stool was like small pebbles. I gave him a stool softener and started feeding him ground beef and rice. His stool became softer but he was straining more. I took him to my vet on Wednesday and the vet did a rectal exam and said that Lovie had a large tumor in his colon. He said to remove the tumor, he would have to remove the entire colon and Lovie would have a colostomy. He did not recommend it. I wouldn't even consider it. So he kept Lovie and started an oral chemo drug (Palladia). He said that you usually see results in 24-48 hours if the chemo is going to work to shrink the tumor. He gave him a dose Wednesday and Friday but had not seen any change in the size of the tumor. I picked Lovie up Friday afternoon with instructions to give him another dose of chemo and on Sunday and Prednisone on Saturday. I was to take him back to the vet on Monday to recheck the tumor. By Monday, the tumor had shrunk about 75 percent. I continued to give the chemo Wednesday, Friday and Sunday with Prednisone all other days. Lovie was having almost normal bowel movements. He was eating and drinking but no longer playing like he had been. The chemo had to be stopped after two weeks because his white blood cell count was low (5.4). I took him back to the vet to recheck his white blood cell count yesterday and it was only up to 5.75. so the chemo is being held for another week. I take him back again next Monday to recheck it. He is still moving his bowels but it is taking longer. He is straining more. He doesn't seem to be in pain. I take him for multiple walks each day. I love him so much. I can't imagine having to euthanize him. I don't want to see him suffer. He has been such a faithful loving companion. He is my best friend. I wish that I had removed the tumor when I first noticed it. I wish that I would have known that he was walking stiffly because the tumor in his bowels. I'm not sure if I should continue the chemo next week if his white blood cell count is normal next week. The vet said that it won't cure the cancer. It will just buy him more time.
Add a comment to Lovie's experience
Was this experience helpful?
Vasco
Portuguese Water Dog
8 Years
0 found helpful
Has Symptoms
Diarrhea, loss of muscle mass
We have a 8 year old PWD that was diagnosed by FNA and I was wondering if they can ever get cancer cells confused with bacteria or fungis during the FNA. Our dog started going downhill (losing weight , muscle mass, etc ) after he got into our food bin in late or mid september so this just seems like a cause and reaction and maybe we are just holding onto hope.
Add a comment to Vasco's experience
Was this experience helpful?
Jellybean
British Bulldog
6 Years
0 found helpful
Has Symptoms
vomitting, weight loss,diarrhea
My 6 year old British Bulldog has just had surgery to remove an adenocarcinoma in her small intestine my vet said it was all removed and it hadn`t spread locally.I am waiting on a specialist to tell us if this sort of cancer would spread in other organs what would you say her Prognosis was.

Read more at: https://wagwalking.com/condition/intestinal-cancer-adenocarcinoma
Add a comment to Jellybean's experience
Was this experience helpful?
Teddy
Labradoodle
7 Years
0 found helpful
Our dog Teddy was diagnosed with cancer in his intestines, which has spread to his kidneys and lymphoid. He was struggling to go to the bathroom for a couple of weeks and it was always liquidy and filled with blood. The vet told us that this would probably continue until he passes . We changed his diet and stopped feeding him kibble, and focused on a BARF diet with a couple of other supplements. Now his bowel movements are the best of his life. Is this normal, as we feel cautiously optimistic that he somehow is getting better. Could this also just be a positive side affect from prednisone,as he thought his colon was 80% blocked.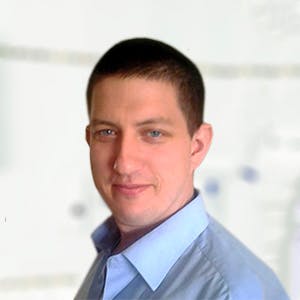 3320
Recommendations
The prednisone may be reducing inflammation which in turn may be improving faecal quality; however, it is not going to change the underlying issue unfortunately. The BARF diet may also be helping with faecal quality but it is difficult to know for sure. You should keep an eye on Teddy and ensure he is comfortable and visit your Veterinarian regularly for checkups. Regards Dr Callum Turner DVM
Add a comment to Teddy's experience
Was this experience helpful?
Zack
Yorkshire Terrier
8 Years
0 found helpful
Has Symptoms
Not eating, diarrhea,no bowel movem
My baby boy Zack passed away and I was advised he had bowel cancer. This came on suddenly and I don't understand why! Zack was a Yorkie and 8 years old, he was a diabetic and blind but otherwise healthy. He lost his appetite on Thursday and had diarrhea and on Saturday he was gone.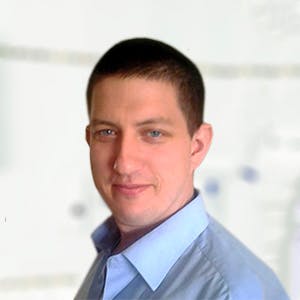 3320
Recommendations
It is always distressing when a loved one passes, especially when they seemed otherwise healthy leading up to it; some cancers can grow and only show symptoms in the later stages or is only discovered during necropsy. I never examined Zack, so I cannot say whether or not there was something which would have indicated that there was an issue. Regards Dr Callum Turner DVM
Add a comment to Zack's experience
Was this experience helpful?
Jeter
Boston Terrier
15 Years
1 found helpful
Has Symptoms
leaking poop raw bottom constapted
my 15 year old boston terrier was diagnosed with fatty tumor near his bowel area. we are struggling with the right time to let him go. He has been pooping watery poops in his bed ect. He has gone a full day with no going to the bathroom, but we put him on merlix and pretisone and the next day he had a loose stool. He is still eating and drinking and seems ok but I am worried about the poop leaking so much. Is this a sign that the tumor is to big and he can not pass stool? When is the time? Do we wait till he can not eat or drink any longer , or is he suffering now with the blockage?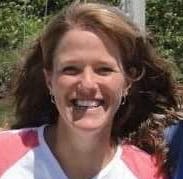 1611
Recommendations
Thank you for your email. I'm sorry that Jeter is going through this. Without seeing him, knowing how big or where the tumor is, or evaluating the rest of his physical status, I have a hard time commenting on whether he is suffering. It would be best to have him see your veterinarian, as they can assess his health, evaluate him, and let you know if they think he is suffering. I hope that he stays comfortable a while longer.
Good day.

is it possible that also puppies can have this kind of cancer? I have a pit bull puppy that a Dr diagnosed it without running the tests at all and he even wants to put it down, this makes me sad because my boy is not even 6 moths old and now THIS.

WHAT CAN ONE DO NOW?
Add a comment to Jeter's experience
Was this experience helpful?
Fred
pit bull terrier
9 Years
1 found helpful
Could my dog be suffering from intestinal cancer? These symptoms have been ongoing for quite some time. He was diagnosed with hyperthyroidism and is on medication for that. But i fear it is something else entirely. His whole demeanor has changed and i feel horrible for him.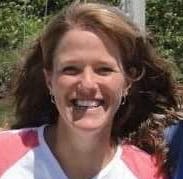 1611
Recommendations
Thank you for your email. I'm sorry that Fred is having these problems. I'm not sure what might be going on with him without examining him and being able to see him, but possible causes might be intestinal parasites, infectious or inflammatory bowel disease, or cancer. A visit to your veterinarian would be a good idea, as they can test his stool sample, perform a rectal exam, and recommend any other possible tests or treatments that he might need. I hope that he is okay.
Add a comment to Fred's experience
Was this experience helpful?
Toby
American Bulldog
Ten Years
0 found helpful
We have an American Bulldog that is 10 yrs old. We rescued him & he had always had some issues with anxiety and especially food allergies as he is all white. For years he has had about 1 day a week where he throws up basically just stomach acid & then he might be fine or not eat for part of the day, then he's back to normal. But in the past year or so, now when he has one of those days, he also has frequent, uncontrollable, almost liquid diarrhea that is maroon colored and is more like jelly. It has a completely different consistency & smell than his regular feces. We have to put him in diapers & sometimes just hose him off if it's bad enough. He also has a skin problem/rash & has lost hair on his underside that won't seem to go away that he won't stop munching on. We don't have a lot of money for diagnostic tests & my husband can't really work full time because Toby can't be left alone on those days. Seems like IBS or cancer. At 10, is it worth trying to figure out or should we start preparing for the end?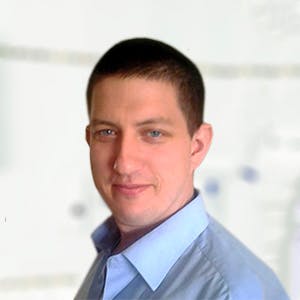 3320
Recommendations
A maroon coloured jelly sounds like the consistency of raspberry jelly (or jam) which would be a characteristic symptom of hemorrhagic gastroenteritis but other symptoms don't really fit. Infections, parasites, food sensitivity, poisoning among many other causes (including cancer) may lead to similar symptoms; it would be wise to have your Veterinarian examine Toby as they may be able to give an indication to a possible underlying cause. Regards Dr Callum Turner DVM
Add a comment to Toby's experience
Was this experience helpful?
Gizmo
Spaniel mix
12 Years
1 found helpful
Has Symptoms
No appetite loose mucous bowels
My dog has just been diagnosed with intestinal cancer. He also has a heart murmur. He has had x rays and an ultra sound plus the vet did an aspiration. What are his chances of recovery. He is 12years old.n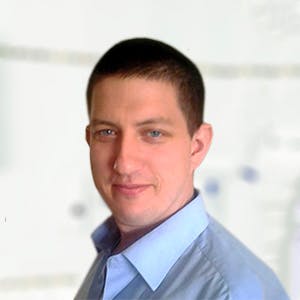 3320
Recommendations
There are many variables in this case; the specific type of cancer, level of regional lymph node involvement, any metastasis, local invasion of other issues, successful surgical excision (depending on severity of heart murmur and the results of preanaesthetic blood tests) and chemotherapy or radiotherapy given afterwards. These are really a case by case basis and you should speak with your Veterinarian about Gizmo's specific case. Regards Dr Callum Turner DVM
Any update on Gizmo? My dog has same thing.
Can you update on gizmo? My dog has the same thing.
His diagnosis is intestinal adenocarcinoma. The specialist has said it would require surgery. Surgery is going to require taking the tumor out and a part of the colon and then joining them. Would chemo be required after the surgery from what I have been told the tumor is not large. What would his prognosis be if we go ahead with the surgery
Add a comment to Gizmo's experience
Was this experience helpful?
Bonnie
Golden Retreiver
13 Years
0 found helpful
My 13 year old female golden retriever was diagnosed with adenocarcinoma about 4 months ago. After her spleen was removed She seems quite well at the moment and I wondered the life expectancy, I have heard between 2 and 6 months?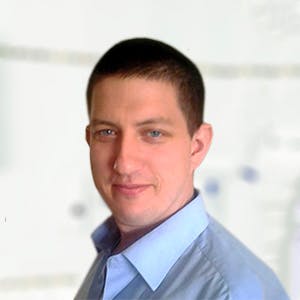 3320
Recommendations
Life expectancy varies widely and the two to six month timeline is where the majority of cases will fall when you are reading literature; life expectancy is something I like to stay out of, especially if I haven't examined a patient because when I was a student someone tried sue a Veterinarian I was shadowing because the cat lived two days longer than his estimate (needless to say it never progressed further than an initial letter). Life expectancy from reputable sources will normally indicate the life expectancy for cases with and without chemotherapy and will give an indication of the percentage of patients surviving after three months, six months, twelve months and two years. Regards Dr Callum Turner DVM
My 2 year old pitbull was just let go due to a tumor side of a hotdog wrapped around his intestine. Was there more we could have done?
Add a comment to Bonnie's experience
Was this experience helpful?
smudge
German Shepherd
5 Years
1 found helpful
had my dog to vet on Tuesday as on Saturday she had been sick a fe times then on suday was sick so gave her something to settle her stomach and it did but sunday teatime she has blood poo but ate chicken and scrambled egg Monday she was ok no sick no poo so thought she was ok till Monday night then a lot of blood so was at vet next morning but that morning she had more water blood took photo showed vet they gave her antibiotic jab and anti sickness jab and a course of antibiotics this morning had normal poo to night it was blood and mucus so will be backto vet tomorrow she hasn't been sick since sunday and is eating im worried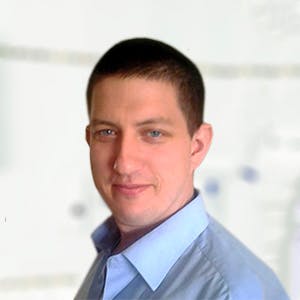 3320
Recommendations
Mucus, bloody diarrhoea may be indicative of colitis; colitis may be caused by bacterial infection, parasites, food intolerance, stress and other causes. It may be worth trying to withhold food for one to two days to allow the gastrointestinal tract to reset; also giving anthelmintics for parasitic worms may be beneficial too. After the two day rest period, reintroduce food (may be worth giving boiled chicken and rice for a few days) along with a dietary fibre supplement (psyllium hydrophilic mucilloid or coarse wheat bran). This should all the discussed with your Veterinarian. Regards Dr Callum Turner DVM
www.vetary.com/dog/condition/colitis
www.msdvetmanual.com/digestive-system/diseases-of-the-stomach-and-intestines-in-small-animals/colitis-in-small-animals
Add a comment to smudge's experience
Was this experience helpful?
BEVO
Daschund
9.5 years
0 found helpful
Medication Used
Surgery performed yesterday.
I have a 9.5 year old Miniture Daschund (BEVO). He was always healthy and playful and Friday night he vomited, quite eating, vomited again and became very weak and tired. On the third day of not eating and starting to back off water I took him to a Vet Speciality Hospital. They diagnosis a mass in a x-ray, and suggested ultrasound and a bacterial infection in the intestines. They wanted a huge amount of money. Almost $10,000 to do in and do surgery. I had already paid over $2500 up front. We transferred him to another hospital recommend to us and they helped with the cost and did immediate surgery, and within an hour called us and told us he had a huge intestinal cancer where they removed it and some of the intestines. I understand they can't remove all the lesions within the intestinal fibers that hold the intestines together. Dr. says she knows it will come back. I don't have a whole lot of money to invest but I just can't give up on this little guy yet, he was always there for me. Is there any type of chemo treatment that can be done for this and what is the prognosis and what ball park would I be looking at in cost? I don't want him to suffer and do the right thing for him, but it's hard to let go.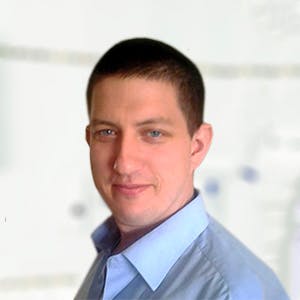 3320
Recommendations
The most important step to take is to have histopathology done on the tumour to determine the type of the cancer as the type of the cancer will determine the aggressive nature of the recurrence, the spread, the prognosis and the expected response to chemotherapy. For a ballpark figure and prognosis, I really don't want to speculate as the specific type of tumour is unknown. The average survival time for adenocarcinoma (subject of this article) is ten to fifteen months; chemotherapy may be done with adjuvant chemotherapy (carboplatin) but this would need to be discussed with your Veterinarian regarding suitability if it is adenocarcinoma as the price of the treatment can be cost prohibitive. Also, consulting an Oncologist may help to explore other options. Regards Dr Callum Turner DVM
Add a comment to BEVO's experience
Was this experience helpful?
Oreo
Shih Tzu
10
1 found helpful
Hi My shih tzu has two tumours , one on the tail and one on his butt. (The butt is recurring) I have been told its intestinal cancer and now it's about making him comfortable. My dog is 10 years old. He does not react well to chemo. We tried it once and he nearly died. I have removed his tumours before but they grow back. Is there anything else you can recommend.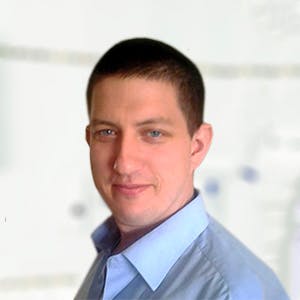 3320
Recommendations
In cases like these, surgery is treatment of choice followed by chemotherapy. In cases of recurrence and unfavourable reactions to chemotherapy, options are limited; I would recommend having a consultation with a Veterinary Oncologist as I am unable to suggest any other course of action that hasn't been attempted already. Regards Dr Callum Turner DVM
I know of a friend whose dog had adenocarcinoma that had spread and she began giving her companion "i'm yunity", was a holistic veterinarians recommendation and the dog is still alive today 18 months later with a special diet and "i'm yunity" worth a shot if you ask me.
Add a comment to Oreo's experience
Was this experience helpful?