What is Thyroid Poisoning?
Thyroid hormones are a vital part of the day to day function of the body. Heart rate, body temperature regulation, and oxygen consumption are just a few of the systems that work in sync with the thyroid. Thyroid problems in animals and people are not uncommon making this type of medication a normal item in the medicine cabinets of many households. Whether your pet gains access to your supply of medication or if you accidentally give him to much of his own prescription, veterinary care will be needed to ensure your pet remains in good health. Studies show that canines can function quite well and have a high margin of safety when it comes to overdose. However, toxicity from the consumption of a very large amount is possible, though rarely documented in veterinary literature. A few of the symptoms of toxicity can be tremors, vomiting,and diarrhea. Treatment is necessary in the case of severe poisoning, and may include medication that must be administered in a hospital setting in order to control symptoms.
Dogs and humans both can be prescribed thyroid hormones for conditions such as hypothyroidism. The hormone levothyroxine (a synthetic form) is the typical choice for treatment in canines and humans alike. Overdose of this hormone can cause toxicity in your pet.
Book First Walk Free!
Symptoms of Thyroid Poisoning in Dogs
Symptoms of thyroid poisoning in dogs may appear between 1 and 9 hours after the pills were ingested. A mild case of toxicity will involve hyperactivity and an increase in heart rate. The ingestion of a large number of thyroid pills may mean the following symptoms can appear.
Excitability
Nervousness
Excessive panting
Lethargy
Vomiting
Diarrhea
Abnormal reflex of pupils to light
Contraction of the pupils
Tremors of muscles
Rapid heart rate
Rapid breathing
Difficulty breathing
Aggression
Types
Toxicity to thyroid hormones is typically an acute event, meaning it occurs as the result of a large ingestion of pills. Chronic overdose can occur over time; though studies show that the liver and kidneys can handle and disperse the hormone well even in cases of overabundance. There is also evidence that thyroid hormones have a slow gastrointestinal absorption allowing for a period of toxicity that is not apparent right away.
Causes of Thyroid Poisoning in Dogs
Dogs can tolerate and in fact, need a higher dose per weight than humans do in order for the hormone to do its job
An enzyme in the liver (alanine transaminase) has increased activity; this is why underlying liver issues can exacerbate the poisoning
Symptoms will vary in dogs but are most commonly mild to moderate; severe toxicity is rare
Medications may react adversely to an excess of the hormone
Concurrent heart problems can make thyroid hormone toxicity more symptomatic
Diagnosis of Thyroid Poisoning in Dogs
As with any poisoning by medication or substance that is known to be dangerous when ingested, bring along the container or packaging that contained the thyroid hormone pills as this will be helpful for the veterinarian to see. If you have an idea of the time of ingestion this is important information to relay to the veterinarian because whether or not the team induces vomiting depends on the timing (less than 2 hours prior).
Clinical signs relevant to thyroid poisoning will be considered as the physical examination takes place. Your dog's heart rate and blood pressure will indicate how severe the toxicity is and blood work will reveal T4 levels and other markers like electrolytes and liver enzymes. The treatment protocol will be determined by the level of poisoning indicated in the diagnostic process.
Treatment of Thyroid Poisoning in Dogs
A pet who has experienced significant toxicity due to thyroid hormones will be hospitalized. Fluid therapy will be commenced to aid in the administration of medications for nausea, vomiting, or diarrhea if needed. Additional drugs could include those meant to regulate symptoms like a rapid heart rate and uncontrollable tremors, and those which will help to eliminate the excess thyroid hormone from the system.
If emesis is within the two hour time frame, this will be initiated along with other gastric decontamination measures such as activated charcoal administration. Oxygen therapy will be provided if beneficial; at the same time the fluid therapy may be slowly continued and the heart activity will be closely watched.
Recovery of Thyroid Poisoning in Dogs
A dog without underlying conditions and who has been treated in a timely manner will have a good prognosis for recovery. Once your pet has been released from the care of the veterinarian, he can return home provided that he has a comfortable, quiet resting place. Continue to monitor him at home and be certain to contact the clinic if your dog's behavior changes in any way that causes you concern. For the future, keep all medications, dangerous substances, household products, and forbidden food out of reach of your pet and if you have in your possession medication prescribed for your dog, follow the instructions very carefully.
Thyroid Poisoning Questions and Advice from Veterinary Professionals
Apollo
Labrador Retriever
1 Year
2 found helpful
My 1 year old lab mix was gaining weight, and getting very lethargic. We brought him to our vet and after many tests, it came back that his thyroid levels were low. They put him on .8 mg of thyroid-tabs, twice a day. (at tha time he weighed 85lbs) and told us to cut down his food as he was overweight. After a couple weeks on the Thyroid-tabs, he started acting like a puppy again and started losing weight. Took back for a blood test to check his levels and they were now high, so cut it back to .4mg twice a day. He was still doing great and was down to 75lbs, which is around where he should be. Took him for bother test and levels were still high, vet told us it was very strange but to stop the medication.

Since doing that, he is gaining weight and getting lethargic again, it's so sad to see him acting this way again. I just wanted to get your thoughts on this and whether he should have been taken off the meds completely or if they should have cut it back again?

So not really thyroid poisoning but thought I'd ask.

Thanks,
Kim
My Dog Fox got into my wife's levothyroxine she kept in our bedroom, can inducing vomiting help? I'm not sure how many he might have ate but there were chewed ones ..like he maybe bit then spat out.
Hi kim, doseage was likely high for your [email protected] .08 for 85lbs..a the best way85lbs..and the large drop in half is low.. according to dr. Jean dodds of hemopet.. a conservative starting dose is .01mcg per every 15lbs of "desired weight" if your pups desired weight is 75lbs a dose of .05mcg twice a day, 12 hours apart.. one hour before food or 3 hours after.. also important to make sure ypu had more than a t4 test done.. as there are other non thyroid illnesses (nti) that can cause a low t4.. you want to get the t4, ft4 and tgAA.. hemopet is a non proffic highly acclaimed bloodbank.. you can send blood there for analysis.. best of luck..look up "hemopet"
My Domino was exactly the same way...soon after first taking meds...acting like puppy again...but I noticed she seemed.."high." I took it upon myself to giver her every one every other day...did blood work 4 weeks later...perfection. Not giving advise..ask get..my vets said well done..they were actually surprised how it was working..good luck..don't let him go through life lethargic. Xoxox
Add a comment to Apollo's experience
Was this experience helpful?
Penny
Rat Terrier
9 Years
0 found helpful
Has Symptoms
Weight loss, excessive hunger,hyper
My dog shows every symptom of hyperthyroidism, but my vet diagnosed (through blood work) hypothyroidism and put her on thyro tabs 0.1 mg twice a day. I'm afraid to start this med due to already significant weight loss. Any thoughts on this please!
Add a comment to Penny's experience
Was this experience helpful?
Gianni
Silky Terrier
13 Years
0 found helpful
My "Puppy" is 13 years young... was in perfect health as far as I knew -still running around playful and active, sleeping a little more than he used to but it seemed age appropriate. I took hi to the vet for routine check up. Vet called after visit and advised that his thyroid level was very low, below .5, and that I needed to put him on thyroid meds right away. My boy is a silky terrier, weighed at the time 11 pounds. Vet prescribed .2mg of thyroxine. Suddenly he was very lethargic - less playing, poor coordination, just not who he was. After 3 weeks he then had a shift - acting playful again - jumped up on the bed which he hadn't done in a long time... it has all been one thing after another since then... he started increased panting - even in his sleep, he seemed way too amped up... I researched that the dosage was high and I started giving him 1/2 the pill each day (.1 total for day) I called vet and he said bring him back in to retest - said I should give him .1 2x a day... I reluctantly did this and then brought him in a few days later - Test showed He was then at the high end of normal range. Vet then says something about his elevated liver levels - which he NEVER mentioned. I picked up all copies of blood tests and went to another vet. The new vet put him on .1 2 x a day and retested liver as well - which now (1 month after initial test) has doubled. After 3 weeks we retested his thyroid and he did an abdominal sonogram. Said the liver was ok except for a bright area which could be from age, said something about his adrenal glands (wish I could remember!!! I am waiting for a call from him now), now he also noticed a heart murmur and his liver levels are now I believe 365- up again. He put him on Denamarin. I read online that home cooked food would be better for him than the Blue Buffalo he has been eating for the last 2 years - and I stopped the cosequin he had everyday... I started giving him boiled chicken, brown rice, raw spinach, sometimes adding nonfat cottage cheese and sweet potato. This was last week... now... panting started to return, a little bit of jaw chomping (for a short period) - lethargic, indifferent, not wanting to play - seems to have ups and downs, drinks more water than normal. Then suddenly 3 days ago he started having accidents. He urinated on the floor 3 times in one day - and this was with walks in between. He NEVER urinated on the floor in the night before - now he has for the last 2 nights in a row. The vet said drop the dose to .05 2 times a day. First such dose was last night. This morning he drank excessively - then vomited (all clear and undoubtedly the water he gulped down), then he urinated on the floor again and had diarrhea.... How I wish I never started any of these medications - he was absolutely fine!!! I just want my boy back to normal - he just sleeps at my feet for most of the day... he is like a wet noodle. Weighs 10 lbs now. When I spoke to the vet yesterday he mentioned something about cushings... I am getting info in dribs and drabs - everything seems like speculation.... can anyone offer me some insight here - this little boy means the world to me....
Any update on your puppy? We have a 10 year old that has been doing the same things. She has been hypothyroid for 3 years now and has been hard to regulate the last year or so. We keep trying new medications and dosages but they seem to work for a bit then back to panting and weak back end.
Our dog (Lab/pit mix) had been on thyroid meds for some years and had done well with them, but as he aged, we noticed that he started to be less active regardless, and he gained a bit of weight. But, in the end we think he developed Cushing's....rapid panting and being restless. He also drank water a lot more then he used to. No accidents in the house, but he did need to go out in the night. Possibly he also had late stage kidney disease because he did not urinate out as much as he took in.
Long story short....at his age (10-3/4) there was no way we would subject him to blood tests or other tests, or put him on meds that might have eased the panting, as they have severe side effects.
He quit eating, vomited some yellow bile, did not want to go for a walk, did not want any of his favorite treats and he no longer could have good rests. So, we knew it was his time to go. Terribly painful, but the best for him. From the way he looked at us, it seemed he was asking for help from us. We said goodbye on July 3rd so he did not have to suffer through the fourth with the noisy fireworks either.
Add a comment to Gianni's experience
Was this experience helpful?
Daisy
German Shepherd
6 Years
1 found helpful
Has Symptoms
heavy breathing, weird behavoir
I have a 5-6 year old german mix rescue. She (Daisy) has gained A LOT of weight in the last year. Took her to the vet and her blood test indicated-low thyroid. It's been about two weeks I am giving her 2 pills (my pups ate the pill bottle) twice a day. I have noticed her personality change. She has become aggressive toward my other dog (Chance). He is somewhat equal to size but he was been with her since he was 9 weeks old. She has not become aggressive to my 2 smaller fosters. I have been keeping her in my room and walked in and found her licking all over the floors-just walking around licking. So weird - she had water and never has done that. I am convinced its the meds. Has anyone else experienced this?
Hello, Unfortunately I went through the same experience but it did not turn out well. My boxer/lab mix was diagnosed with hypothyroidism recently. They prescribed her 1 pill twice a day. After about 3 to 4 weeks we noticed a dramatic weight loss, shedding and abundance of dandruff. We thought oh maybe this is just a side effect. We still had another week or so before we were going to schedule her follow up blood work. Well before we got a chance to do that, she bit her sister while we were not home. I came home to my 14 year old dachshund bleeding and her eye bulging. We rushed her to the vet and they said they think that our other dog had bit her (totally out of her character. They have been with each other since the boxer/lab was 3 months old) and unfortunately we had to put her down due to her age and the trauma to her face. We took the boxer/lab back to the vet that week and they tested her thyroid and realized she was now too high. Please be careful with your animals together. I feel like the vet should have warned us that a possible side effect of too much is aggression.
Add a comment to Daisy's experience
Was this experience helpful?
Dotty
Whippet
9 Years
0 found helpful
I took my nine year old whippet to the vet a month ago because she has put on some weight over the years. They did bloodwork and the vet said she had a slow thyroid so she put her on .4mg of thyrosyn twice a day and she weighs 37 lbs. She has been acting fine for the past 4 weeks but last night she totally changed and not in a good way. It was like her joints locked, she won't walk, she is not attentive, and will not even look at me. Her whole body is shaking and trembling. She will not eat on her own, I have to feed her piece by piece by mouth. I try to set her up on her feet and she will walk very slow but then just lay down on the ground and not move. This is very alarming for me.
Add a comment to Dotty's experience
Was this experience helpful?
Max
Siberian Husky
7 Years
0 found helpful
Our 7 1/2 year old Siberian Husky was diagnosed with hypothyroidism after a blood work. He weighed about 92 - 94 pounds, was lethargic, thinning of hair, with dull and brittle hair. Our vet prescribed .8 mg of Tyhro-tabs, 2 times daily, so a total of 1.6 mg a day. At first he seemed more perky, with more enegry. After 10 days on the medication, he stop eating, began to drink a lot more water and didn't have as much energy. He also had diarrhea a couple times on the 2n day of not eating. We took him to the Pet Emergency, they gave him Metronidazole, 500 mg, 2x daily. Took our dog to our vet 2 days after the Pet ER, our dogs temperature was 104.5, still some diarrhea and vomited once. Vet prescribed Amoxicillin, 3x daily, and indicated to continue with the Metronidazole, and cut the Thyro-tabs to .4mg every 12 hours, even though she thought it wasn't the Thyro-tabs causing our dog to not eat, drinking a lot, high temp, diarrhea, and vomiting once. Went back to the vet the next day and the et did X-rays, more blood work and a urine test, at this visit his temp was 105.4. They also gave him fluids under his skin on his back to rehydrate and cool him down. We have not be able to get our dog to take the medicine regularly, and more often not. Even the vet couldn't get his meds in him while they had him for 1/2 a day for the X-rays and blood work. Our dog hasn't eaten a meal for 7 days. Only little bits of turkey lunch meat to try to get him to take his pills. But he has stop even taking the pills with the turkey (which he usually loves the turkey, but hardly ever gets since we try to keep him on his regular dog food. But at this point w were willing to let him eat just about anything if it would help him take his pills and the vet said to give the pills with food he loves to eat. We've even tried a pill dispenser (popper), but that didn't work. Since he was drinking so much water, we even tried beef broth to try and get some liguids with a little nutrients in him, but he smelled but would driink any of it. I asked our vet if the .8 mg 2x daily was too high of a dose and could our dog be having an adverse reaction and/or now have Thyrotoxicosis, but the vet indicate no, she didn't believe so, that the high fever is not an adverse side effect of the Thyro-tabs. From the X-rays the vet said the stomach was very enlarged and so were the intestines and they believe it is gastrointestinal cancer, and that was also probably contributing to the low thyroid issue. The vet said to stop the Thyro-tabs and focus on the Metronidazole, she added Cesernia (spelling - for nausea for 4 days) and Mitrazine (appetite stimulant for 7 days), and 1/2 imodium AD (for 3 days) to see if we can get his intestines not so inflamed so our dog may be willing to eat. But almost no luck in getting the pills into him. The vet also said with treatment for the cancer, it would only give our dog about 2 - 6 months more time, but he would have to take some more pills to stay comfortable and hopefully so he'll eat. If it was the Thyro-tabs that caused the initial problems, how long after being off of the Thyro-tabs would you think it would take for our dog to start eating again? The vet has recommended that it would be best for our dog to be put to sleep, as he can't be comfortable since he won't eat and/or take the pills. We have a vet coming to our home tomorrow to put him to sleep. It is breaking our hearts, we love him so much, he's part of the family, but don't want him to suffer. He is such a sweet dog and so loving, we feel we have to do whats best for him. But I feel so unsure, it just seems such a coincidence that only after 10 days of being on the Thyro-tabs that this all started. But 3 vets within the same practice have indicated they don't think it is the Thyro-tabs and/or the dosage amount. Don't know what else do to four our dog, put he can't go on this way without eating, he looks so sad when he looks at you now, like he's saying please help me. He hasn't been taking the Thyro-tabs for a few days and we had reduced it to .4 mg for a few days before that. I keep hoping each morning that we see improvement in him, but it seems to being getting worse, and more weak by the day. Please respond even if it doesn't help us, in case others have this same experience they may know how and who to reach out to get better way to get it fixed.
Add a comment to Max's experience
Was this experience helpful?
Lucy Belle Cheatham
Bulldog
13 Years
2 found helpful
Has Symptoms
Lathargic, muscle weakness,
Hello. My dog was diagnosed with hypothyroidism. I assume the test were performed to diagnose my dog accurately. My wallet was tested. Today I gave her 1 pill of thyroxine.5mg. This was at 11:00amCDT. Second dose was only half of a .5mg tablet. Due to the effect of the first pill I questioned the administering of the 2nd pill. If my dog does not have hypothyroidism could this medication cause these side effects? Will not eat, will drink water, lethargic, head tilt, muscle weakness. Looks like she is about to die. And I hate this. I firmly believe in taking care of your pets. That is why I did not question the expense. I love my dog more than most of my immediate family. Female dog, 13 years young, 53 pounds. Has had x-rays, ultra sound, EKG. Vets/specialist found nothing. Actually the specialist stated her heart was in "Good shape and size." Diagnosed with heartworm. Think that's odd seeing how we have given her and other 2 dogs monthly treatments. No signs of heartworm in her blood. Laryngeal Paralysis. I agree with that. Maybe Cushing's.? She is a bull dog, boxer, English bulldog, just a mixed breed, awesome, will bark and may bite if you didn't pay attention to her. If you was a stranger. Thank You and May God Bless each of You and your Pets.
Add a comment to Lucy Belle Cheatham's experience
Was this experience helpful?
Charlie
Sheltie
8 Years
1 found helpful
Has Symptoms
Vomiting, loss of appetie
Vomiting, loss of appetite,, diahrrea
Vomiting, loss of appetite,, diahrrea, lethargic
Vomiting, loss of appetite, diahrrea, weight loss
Our dog had no pre-existing liver or biliary system problems. He was on thyroxine for a few months and when we picked up his refills the vet prescription was twice the dosage he had been taking. Within a week to ten days, the dog stopped eating, lost a large amt of weight and was vomiting. We took him to another vet for a 2nd opinion who diagnosed thyrotoxiosis. He underwent emergency surgery as his liver, bile duct, gallbladder, pancreas had all been damaged. He has been given a clean bill of health and has had normal function of all organs for 2 years now and no issues. The 2nd opinion vet discovered that the original vet had erroneously written an overdose for our pet's thyroid refills. Good news is our dog has been having a clean bill of health showing no pre-existing or post conditions. The only factor related to his sudden illness was the thyroid poisoning for 2 weeks. Can you advise what the relation is with prolonged thyroid overdose in dogs and damage to the biliary system.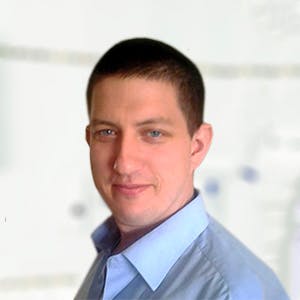 3320
Recommendations
Thyroxine or usually the lack of thyroxine has a well known effect on the biliary system; but an increase in thyroxine levels can have an effect on the increase of ile secretion, as far as specific issues caused hasn't been investigated as much as a lack of thyroxine (hypothyroidism) but a relationship exists nonetheless. The article below talks about the lack of thyroxine and the formation of bile stones, but also touches on incidents of an increase in thyroxine levels. Regards Dr Callum Turner DVM www.hindawi.com/journals/hpb/2012/102825/
Add a comment to Charlie's experience
Was this experience helpful?
Lambchop
Bichon Frise
11 Years
0 found helpful
My 10lb bichon frise had thyroid test done because she kept getting an infected paw that was operated on twice, and I was told she had hypothyroidism and had to be put on levothyroxine 0.1 twice a day. Within a few months she lost a considerable amount of weight, and her skin was red and itchy so I cut her meds back to 1 pill per day. She seemed to be just wasting away, so once again I cut her meds back to a half pill per day. She wasn't gaining any weight back, so I stopped the medicine all together. I brought her to the vet, he couldn't test the thyroid since she was off the meds for a week, so he ran a liver panel which came back elevated. How is it possible that a dog without any liver issues ends up having liver issues after she was put on thyroid meds? She's now on Denamarin for liver support, and canine thyroid wellness for her thyroid condition. She has since gained the weight back, no itchy red skin and looks much healthier.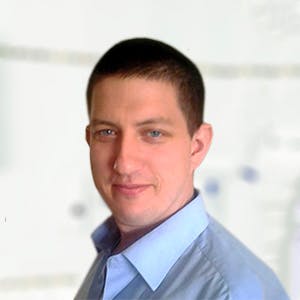 3320
Recommendations
Elevated liver enzymes are a noted side effect of levothyroxine which has been reported in some cases (see package insert below) so it isn't a complete surprise, just uncommon. Now that Lampchop is no longer taking levothyroxine and is taking Denamarin (silybin and SAMe) for liver support there should be an improvement in liver enzymes. Regards Dr Callum Turner DVM www.lloydinc.com/media/filer_private/2016/02/16/tt_1000_ct_insert_web_021116b_2.pdf
Add a comment to Lambchop's experience
Was this experience helpful?
Brady
IRWS
7 Years
0 found helpful
Has Symptoms
Hair loss and weight gain
My dog Brady has been dx with hypothyroidism. His levels are 3.86 which is well below the norm of 7.7-47. I feed some kibble with raw. Can I add kelp to his diet. Or could I create a bigger problem.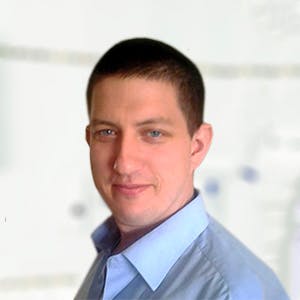 3320
Recommendations
Kelp is promoted on many websites and forums as being a natural boost for thyroid health, however in animals treated with levothyroxine the supplementing with kelp may cause other issues. I would recommend that you discuss with your Veterinarian regarding feeding kelp are kelp supplements. Regards Dr Callum Turner DVM www.veterinarypracticenews.com/how-safe-is-kelp-for-thyroid-patients/
Add a comment to Brady's experience
Was this experience helpful?
Bella
Boxer
7 Years
0 found helpful
Is it normal for a dog on thyroid meds to grow excessive amounts of hair? My 7 year old Boxer was dx as hypothyroid. She had bald patches and thin hair, very lethargic and ate often. After only one month on thyroid meds her bald spots were gone, hair was thicker, she had tons of energy and a lack of appetite. 3 months later and her hair continues to grow, its so thick and its even growing out of the bottoms of her paws to the point you cant see her pads. She pants day and night. I called my vet and she said that if all her other symptoms were better then panting was a small price to pay and she feels the dose is fine and wants to recheck bloodwork in 3 months. Is it normal for hair to grow excessively? I'm assuming her new ultra thick coat is the reason she stays hot and pants all day. I feel helpless because she pants so much and her hair just continues to thicken and grow. She has energy but she gets so hot that she cant play long without getting hot and vomiting. Could it be too high of a dose causing this?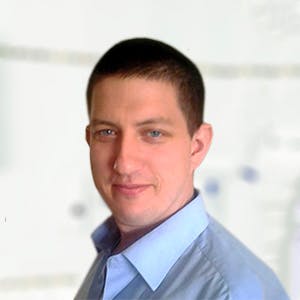 3320
Recommendations
There are different medications to manage hypothyroidism in dogs; however generally with treatment of hypothyroidism there is an improvement in the cost coverage and overall condition, but it is important to not over supplement levothyroxine and thyroid levels should be monitored to ensure that the dosage is sufficient in accordance with the prescribing information. Regards Dr Callum Turner DVM "DOSAGE AND ADMINISTRATION: The initial daily dose is 0.1 mg/10 pounds (0.01 mg/lb; 0.022 mg/kg) body weight as a single dose every 24 hours or as a divided dose every 12 hours. The dose may then be adjusted by monitoring the serum total thyroxine (TT4) concentrations 4 to 6 hours post-tablet administration, along with clinical response, of the dog every 4 to 8 weeks until an adequate maintenance dose is established." www.lloydinc.com/media/filer_private/2016/02/16/tt_1000_ct_insert_web_021116b_2.pdf
Add a comment to Bella's experience
Was this experience helpful?
OLLIE & GUNNER
Doberman Pinscher
2 Years
0 found helpful
I have a 65 pound lab mix and a 70 pound doberman. I came home to find my 90 day supply of .075MG of Levothryroxine medication bottle chewed up and empty. I'm estimating that there were about 82 pills left in it as I picked the prescription up about a week ago. I'm not sure which of my dog dogs ate them or if they shared them... What symptoms should I look out for other than vomit and diarrhea? It's 1:30 AM and I'm not sure how long it's been since they ingested the pills. Is this dosage enough to cause more serious symptoms?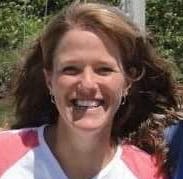 1611
Recommendations
Some of the signs of thyroid medication toxicity include vomiting, diarrhea and tremors. The signs would typically occur between about 2-10 hours after they ate the pills. There is a high margin of safety for the medication, but that is a high dosage for either of them. If either of them show any of those signs, it would be best to have them seen by a veterinarian, but they may tolerate the medication and not show any signs.
Add a comment to OLLIE & GUNNER's experience
Was this experience helpful?
Jake
Pomeranian
7 Years
0 found helpful
Hi,my dog was diagnosed with a thyroid issue about 2 years ago with a test and my vet put Jake on Thyro-tabs but at half of 0.1 mg once a day and he was 8 lbs then and he started getting bacterial infections continuously for the next 2 years never given anything but antibacterial shampoo and baths every week and it did nothing. He just started having seizures a year ago and he has one now every 6 months and I don't know what caused it and my vet hasn't put him on anything for it because they aren't frequent enough. He has what I believe is yeast issues and allergies because he constantly licks and chews his paws and feet and scratches his nose with his foot. He has been shaking his head now pretty often and I have taken him to the vet about 7 times recently to see if it's an ear infection and first my vet said he saw yeast and wax in his ears and gave me Zymox drops to use for 3 days which helped at first but then he continued shaking his head again. Visits again they kept saying his ears are not red and now look clean so we have no idea what is wrong. So they gave him an antibiotic in his ears one visit, then an antibiotic shot another visit, then 2 other visits steroid injections each time which he has gained 2 lbs from very fast (now he is 9lbs) and another visit the vet gave me Temeril P saying it was allergies and I gave him half a pill that night and fourty five minutes later he had a really long terrible seizure and the vet was closed!! 3 days later he had a 2nd seizure because the Temeril P was still in his system and now my vet won't definitely prescribe me any medicine for my dog probably for the rest of his life.. unless I find a new vet. But I saw another vet same Office and she told me the correct dosage of thyroid medication my dog should have been on in the first place. She said 1 mg once a day or can even go to twice a day (2 mgs) so I gave him 1 mg once a day and the bacterial infections suddenly went away after 2 LONG years!! But then he started after about 2 weeks of that having frequent urination and drinking lots of water so I started to worry!! I brought him back to the vet thinking it was a UTI but it came back fine so yet again NO answers. And he also has been breathing heavily in his sleep suddenly but seems restless before hand. I decided to try giving him the extra bit of thyroid med so I have been giving him 1 1/2 mg(total) of 0.1 mgs twice a day for the past 3 days and he has gone back to his normal routine of going out potty 3 times a day instead of the recent 6 times. But today in the afternoon he didn't want to go out like he used to always before so I took him out at dinner time and when he peed he only went a small amount considering he went out at 7:30 am and then 5:30 pm (10 hrs later) my question is could I be giving him too much thyroid medication? And actually now he has calmed down at night and does not breath heavy anymore while sleeping just like before...so that's why I'm not sure and about getting his thyroid levels checked... I plan on doing that but not for awhile because I don't have ALOT of money and I have to save up for it unfortunately :( but THANK YOU for your help!! I just don't want to damage any of his organs or anything because he has enough problems already and he obviously can't have any medication in the future because of the seizures so that's why I have to just try and not hurt him anymore than he already is... THANK YOU for responding I really appreciate it ALOT!! :)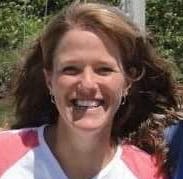 1611
Recommendations
The starting dosage for thyroxine medications in dogs is 0.1 mg per 10 lbs, so the 0.1 dosage for him was appropriate. Every dog is different, and that is why we test thyroid levels to see where their thyroid levels are once they are on medications, usually every 4-6 weeks until they are stable. Thyroid medications can cause panting, increased urination, and anxiety initially until levels stabilize, and it is possible to give too much thyroid medication, yes. I hope that everything goes well for Jake!
SORRY to bother you again.. After 3 weeks on the higher dosage of 0.1 mg once a day Jake did fine for 3 weeks then the 4th week started heavy breathing, frequent Urination and drinking lots of water. My question is do you think that dosage could of been too high and it just took 3 weeks for the symptoms to appear? Oh and he was restless too... because that's actually why I had mentioned about giving him the 3/4 of a 0.1 mg pill and see if he did better on that? But I have been already giving him 1 1/2 mgs now and I don't want to just jump down to 3/4 mg... should I taper down for a few days if you recommend I try that and see how he does? Is it bad to keep switching dosages? Because if so, I don't want to keep doing that... Thanks for your help!! :)
THANK YOU for your reply.. I don't know if you misunderstood but Jake was first prescribed NOT a 0.1 mg tablet BUT just a half of that mg which is barely nothing and 3/4 LESS than what he actually should of been on for his weight. He wasn't actually put on the correct dosage of 0.1 mg until 2 years later by a different vet and after he then had developed seizures and extremely bad allergies and recurrent ear infections that they won't even treat him for because of the seizures. And with the start of the 0.1 mg of thyroid med he did great for 3 weeks with no symptoms UNTIL he had 2 steroid injections back to back and one dose of Temeril P and then this last week he started with the heavy breathing, frequently urinating and drinking lots of water so since it happened later on I suspected it was weakened immune system from the steroids and was worried he could possibly have diabetes or Cushing's now. But I gave him an extra half of the 0.1 mg thyroid at night (so 1 1/2 mg total) and in 3 days the symptoms all stops pretty much. (Heavy breathing, frequent Urination, & lots of water) so I am kind of confused as to what that's all about really? It seems kinda strange that would happen that way... SORRY to continue my question but I had to try and re-explain it again because I thought my first message might of been a little confusing maybe. But are you able to explain at all why this might happen? And should I keep him on the 1 1/2 mgs with no symptoms or maybe go try going to 3/4 of a 0.1 pill? THANKS for your help AGAIN!! :)
Actually I do think the seizures started from using Revolution because I noted it at the time and I used it right when he had his first one and then I believe I stopped using it there after. And his bacteria infections started after him getting a very short haircut at a groomer and she cut off a mole or skin tag. But SORRY my question is SO LONG!! :(
Add a comment to Jake's experience
Was this experience helpful?
Greyson
Akita Chow
11 Years
0 found helpful
My 11 year old Akita-chow has had long term hypothyroidism and colitis with any food changes. He is on levothyroxine and a consistent diet. He has developed excessive panting in the heat, excessive water drinking and urination with increased hunger. We are waiting for lab work to come back including chemical profile, t4 and Tsh. Any thoughts. He has lost a little but of weight but no depression, very playful and no other symptoms at all. His coat is unchanged and no neuromuscular symptoms.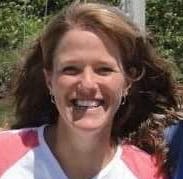 1611
Recommendations
Thank you for your email. If Greyson is having the signs that you are describing, a lab panel is a good screening panel. Once you get the results back, you'll have a better idea as to what might be going on with him, and if he is generally healthy. I hope that everything comes back normal, but it if doesn't, your veterinarian will be able to guide you as to the next best step.
Add a comment to Greyson's experience
Was this experience helpful?
Benji
Australian Shepherd
3 Years
0 found helpful
My Australian Shepard ate about 8 to 15 pills of my wife's Thyroid medication. Not sure how long it's been, we are currently monitoring his activity. He seems to be ok for now, but my wife and I are concerned and want to know our best options.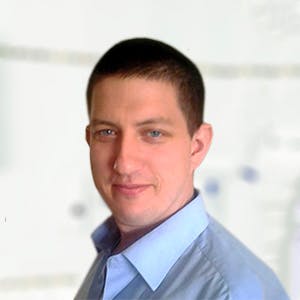 3320
Recommendations
Thankfully one off thyroid medication overdosing usually goes with a little hyperactivity and a little lethargy afterwards; also, the therapeutic dose for dogs is much higher than in humans so that is also a plus. But monitor Benji for now, however if another incident occurs in the future induce vomiting with 3% hydrogen peroxide within an hour of ingestion. Any concerns, contact your Veterinarian for Pet Poison Helpline. Regards Dr Callum Turner DVM www.petpoisonhelpline.com/poison/thyroid-medications/
Add a comment to Benji's experience
Was this experience helpful?
Moses
mixed breed- lab, dachshund, terrier
9 Months
0 found helpful
Has Symptoms
rapid heart beat, vomiting
My 9 month old dog, about 20lbs, ate MY thyroid medicine last night. It was a 30 day supply of .112mg levothyroxin. We did not know this at the time and just found the empty container this morning. Looking back, he was both overly animated with rapid heartbeat and then lethargic. He woke us up with vomiting early this morning. Aside from the above, he seems to be acting normally. How concerned should I be right now? How can I help him at home when it's Sunday and the veterinarian is not in the office?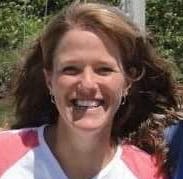 1611
Recommendations
Thank you for your email. Moses did eat enough levothyroxin to cause signs such as tremors, increased heart rate and behavioral changes. If He is still vomiting or showing those signs, you should see your veterinarian today to determine if he will need supportive care. I hope that he is okay.
My 12.5 pound Bichon Frise just ate one of my Should I be doing 112 mcg Lexothryrine for low thyroid,,,, how bad panicking should I be do doingy😳😮😢
Add a comment to Moses's experience
Was this experience helpful?
Bebo
Maltipoo
14 Years
1 found helpful
My dog 14 pounds ate 4-5 extra synthroid pills he takes .10 dosage a day. He's not showing any symptoms but should I take him into the vet anyway or wait till he shows symptoms?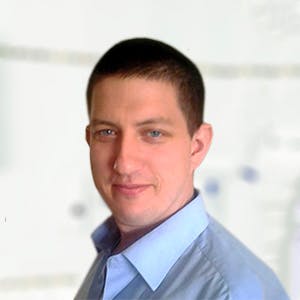 3320
Recommendations
A one off overdose of four or five times the normal dosage of Synthroid (levothyroxine) is unlikely to cause any long term issues; generally you may see some overactivity or other behavioural changes but monitor Bebo for now, but if you are concerned you should visit your Veterinarian. Regards Dr Callum Turner DVM
Add a comment to Bebo's experience
Was this experience helpful?
Baloo
Mix breed
2 Years
0 found helpful
My dog ate 29 pill of medicine Tirosint 50mg (T4) between sometime between 14:00 and 17:30 that we came home. She is a 2 year old mix breed dog of 15kg weight. We called the Vet immediately and drove there. About 18:30 he gave her a shot for vomit. There was nothing to notice there. Her heart rate was crazy 170 but he said there is no adidote and gave her a pill of Tenormin atenolol 25mg (human medicine) to bring her heart rate to slow down. And told me to feed her only with rice and maybe some chicken breast. This morning i went back to the vet to check her and her heart rate was 100 and he gave her another one. Should i take her (Baloo) somewhere else to make blood test? The Vet told me to check her pulse every two hours and to give her before sleep another pill. And take her back tomorrow morning for a check of pulse. Should i go somewhere else where they do blood test? She is energetic has appetite it is now almost 24h.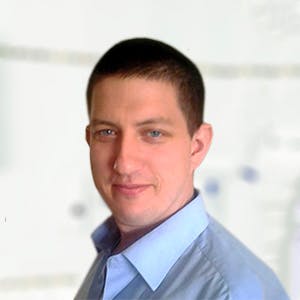 3320
Recommendations
Baloo certainly consumed a high number of Tirosint (T4) pills which is high enough for us to see signs of an adverse reaction which may include muscle trembling, increase in heart rate, behavioural changes among other symptoms. If you are concerned about Baloo's care, you should consult the Pet Poison Helpline as they will be able to give you specialised advice on what to expect with that particular brand of thyroid medication etc… Regards Dr Callum Turner DVM www.petpoisonhelpline.com/poison/thyroid-medications/
Add a comment to Baloo's experience
Was this experience helpful?
molly
Labrador Retriever
15 Years
0 found helpful
my dog had black patches on her skin and was loosing small patches of hair about 9 months ago. i took her to my vet and he gave her a thyroid med #7 that i had to give her once a day for her lifetime.he did not do a blood test first but i trusted him. at first giving the medication to her she did have trembling and she kind of hacked like something was going on in her throat. i figured it was just the medication working.after 3 month refills 3 times or 9 months my dog stopped eating.i took her back to the vet he gave her fluids and then gave her a blood test and told me her liver was bad. he said instead of a normal reading for her liver of around 200 her reading from the blood test was 4000. she lost a lot of weight and was dying. after another round of fluids and 2 b12 shots and an antibiotic there was no change she just stopped eating and drinking water.i had to put her to sleep and i am living with the possibility that i gave my beloved dog a medication that she really did not need since there was no blood test done in the beginning. i am thinking her thyroid was always fine and she did not need the medication. all i know about the thyroid medication is the pill is long with a 40 stamped on one side and a t4 on the other.can you tell me in your opinion did she really need this medication.i am thinking with the high 4000 number pertaining to her liver function that i gave her a medication she did not need. please can you answer this thanks.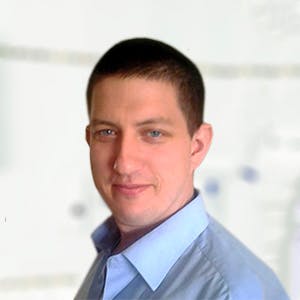 3320
Recommendations
A tablet with T4 stamped on it would be levothyroxine which is given to patients with hypothyroidism where the thyroid doesn't produce sufficient thyroid hormones for the body. Whilst a presumptive diagnosis can be made from symptoms, it is important to have a T3/T4 test done to determine the severity of hypothyroidism. Sometimes liver disease is misdiagnosed as thyroid issues due to the process where T4 to converted into T3; since I didn't examine Molly, I cannot really weigh in on this delicate issue. Regards Dr Callum Turner DVM
Add a comment to molly's experience
Was this experience helpful?
George
terrier
3 Years
0 found helpful
My 12 pound pup got into my Synthroid 50 prescription and ate a 20 day supply. He seems fine and is not showing any symptoms. His poo was regular. I called my vet and they are very busy today and won't have time to see him. What do I do??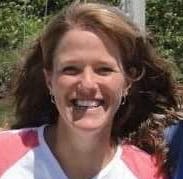 1611
Recommendations
Maura, thank you for contacting us about George. Ideally, if he has eaten them within the last hour, I would take him to an emergency clinic if your clinic is busy or closed, and have them induce vomiting. That would be the best course of action for him, as that is a very high dose of thyroid medication for him! If it has been longer than that time, the signs of an overdose of synthroid in dogs are muscle tremors, nervousness, panting, a rapid heart rate and aggression. He may need treatment for those signs at either your vet or the emergency clinic. There is also a PetPoison Hotline that you can contact for further assistance: http://www.petpoisonhelpline.com. Their phone number is 855-764-7661. I hope that you are able to get him into an emergency clinic and have them evacuate his stomach contents, but if it has been too long or you are unable to do so, your veterinarian may be able to give you some advice as to how to handle his signs as well.
Add a comment to George's experience
Was this experience helpful?
kalvin
Golden Retreiver
14 Years
0 found helpful
I have 60 pound 14 year old Golden that has be on Carprofen for joint pain and it has been working great. Recently found to need thyroid replacement along with some elevated kidney function and was started on 100mg twice a day starting on a Sunday. Within 24 hours started having loose stools and on Tuesday had a couple emesis with dog food and soil noted in it (very unusual for him to get into the dirt) along with the loose stools he randomly started going into pool and swimming, which he hasn't done in years.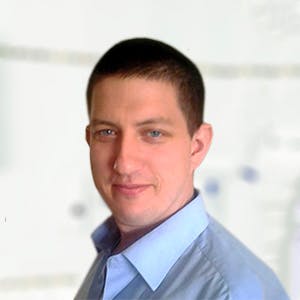 3320
Recommendations
Any negative changes presenting after the start of any new medication should be review immediately with your Veterinarian to determine whether any changes to the regimen need to be made or to continue with the current course of treatment. I cannot really advise you on this as Kalvin isn't under my care. Regards Dr Callum Turner DVM
Add a comment to kalvin's experience
Was this experience helpful?
Arlo
Schnoodle
2 Years
0 found helpful
My dog accidentally was given the other dogs thyroid medicine. She doesn't have a thyroid problem. We have a black lab who takes half a pill but I don't know the dosage. What do we do?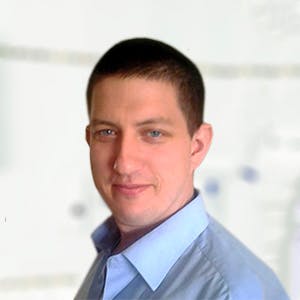 3320
Recommendations
Whilst it is concerning that Arlo took a dose of your other dog's thyroid medicine, a one time dose is unlikely to cause many if any side effects; if ingestion is within two hours you could try inducing vomiting otherwise monitor Arlo for any changes. If you notice any symptoms on this page, visit your Veterinarian. Regards Dr Callum Turner DVM
Add a comment to Arlo's experience
Was this experience helpful?
Jake
German Shepherd
9 Years
0 found helpful
Having hypothyroid in a dog will it cause trouble walking weakness, legs giving out? My dog was diagnosed hypothyroid and watching him is so sad he's been out on medicine but it's only been 4 days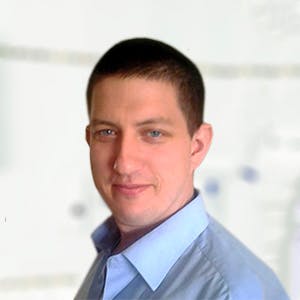 3320
Recommendations
Hypothyroidism is related to weakness and hind limb paralysis in dogs among other neurological symptoms. Thyroxine administration should be commenced to manage this condition, also a visit to your Veterinarian may be indicated as well for a check up. Regards Dr Callum Turner DVM
Dr. Callum Turner I have a question that kind of ties into Jakes question. I have taken in a senior rescue 8 months ago who had a chronic skin infection that would improve with amoxicillin, but once the 28 days of treatment where up within a few days it would come back. She came with significant muscle weakness in her hind legs (muscle wasting noted,) but it was initially thought to be due to her possibly being restrained on a short leash for a long time. Rosie was missing a good patch of hair along her under neck area that was about the width and length of a collar being too tight and her vocal noises where very odd until 2 months into not having any thing around her neck (harness no collar). My Vet eventually did a TSH level that came back at 7.4 (Canadian result) I do not know the normal range for TSH levels so not too sure how far from normal her result was. The infection of skin and hair loss has significantly improved over the 2 months she has been taking the thyroid medication, but I was wondering with time is it likely she may get some muscle tone/strength back in her hind legs with the continuing of her thyroid medications & exercise... She has always shown a love for her walks & has tried to chase my younger rescue in play since she entered our home :) .
Add a comment to Jake's experience
Was this experience helpful?
Projo
Corgi mix
10 Years
0 found helpful
My jack tussle recently started a low dose of thyroid meds and a a mild pain killer to take daily she did great first month, now not eating but still drinking water and moving around it's been 5 days she ate some food this morning but this afternoon she threw it up. Should I stop the thyroid meds now and get her to a vet or should I continue to monitor as my vet suggested? Also her skin is shedding not rashes out new hair growth and skin like a snake shedding the dead layer.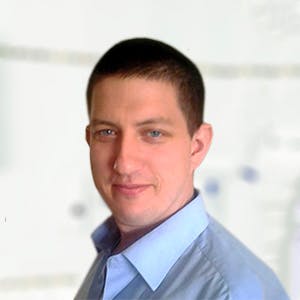 3320
Recommendations
If Projo hasn't been eating for the past five days (apart from the morning) it would be best to visit your Veterinarian for an examination to be on the safe side; your Veterinarian will check Projo over and will may give her something to settle her stomach since eating after a long period of fasting will cause vomiting. You Veterinarian may also review the medication Projo is receiving. Regards Dr Callum Turner DVM
Add a comment to Projo's experience
Was this experience helpful?