What is Copper Poisoning?
Copper poisoning in dogs is most often noticed in Bedlington Terriers because they have a sensitivity to copper that is inherited, making this breed susceptible to toxicity with even low levels of copper. Because the only way copper can be removed from the body is through bile, veterinary medical experts believe it is a bile flow disorder that causes certain breeds to be more apt to get copper poisoning. There are several other breeds that also have this sensitivity, although it is not seen as often as in the Bedlington Terrier. These breeds include Doberman Pinscher, American Cocker Spaniel, Keeshond, Skye Terrier, West Highland White Terrier, and Labrador Retriever. However, copper poisoning can happen in any breed.
Copper poisoning is a serious, life-threatening emergency that causes irreversible damage to the liver, which eventually becomes fatal if not treated. Acute copper poisoning is most often reported from accidental overuse of copper salt, which is an ingredient in some parasitic deworming treatments. Chronic poisoning is caused by eating pennies or certain kinds of plants, such as certain types of clover. This causes hepatitis (liver inflammation), major gastrointestinal problems (diarrhea, vomiting, abdominal pain), and dehydration. After three days, the copper starts destroying red blood cells, tissues, and liver, so this can be fatal if not treated in the first day or two.
Book First Walk Free!
Symptoms of Copper Poisoning in Dogs
The symptoms of copper poisoning are usually not evident until the damage is already done to the liver, which cannot be reversed. The symptoms to watch for are:
Abdominal pain and swelling
Altered mental state (encephalopathy)
Anemia
Appetite loss (anorexia)
Bleeding from the nose or mouth
Blood in the urine
Depression
Diarrhea
Disorientation
Excessive thirst (polydipsia)
Frequent urination (polyuria)
Jaundice
Vomiting
Weight loss
Types
Acute copper poisoning shows symptoms right away and is usually from an accidental overdose from parasite medication
Chronic copper poisoning is progressive and usually caused by eating certain plants or too much copper in the diet
Causes of Copper Poisoning in Dogs
Although any breed can get copper poisoning from eating certain items or from an accidental overdose of deworming medications, several breeds are more susceptible. This is because they have a copper sensitivity giving them a much lower tolerance to copper.
American Cocker Spaniels
Bedlington Terriers
Doberman Pinschers
Keeshonds
Labrador Retrievers
Skye Terriers
West Highland White Terriers
Other ways to get copper poisoning:
Eating Mediterranean clover
Eating pennies
Overuse of deworming medication
Diagnosis of Copper Poisoning in Dogs
If your dog is one of the breeds mentioned above, the veterinarian will start them on chelation treatment right away to stop the damage before it gets any worse. A complete physical examination will be done next, including vital signs, reflexes, height, and weight. The veterinarian will need as much information as possible about your dog's symptoms, medical history, recent illnesses or injuries, and abnormal behavior or appetite.
The veterinarian will need to do some blood tests to find the complete blood count, chemical analysis, liver enzyme and glucose levels, and blood gases. In addition, a urinalysis will be done to check for levels of copper and free hemoglobin (blood) in the urine. The veterinarian may also get a fecal sample to do a culture and look for copper in the feces. The most effective way to get a definitive diagnosis of copper poisoning is by getting a sample of tissues from the liver with a fine needle aspiration. The tissue sample will be examined under a microscope to determine the amount of copper in the liver and how much liver damage has already occurred. Imaging will be done with radiographs (x-rays), and possibly a CT scan, MRI, or ultrasound as well.
Treatment of Copper Poisoning in Dogs
If your dog is showing severe symptoms, the veterinarian will admit him to the hospital for IV fluids, oxygen therapy, antibiotics, and observation. The treatment for both acute and chronic copper poisoning is chelation with penicillamine or to excrete the copper in the urine, and zinc therapy after your dog's copper levels are reduced. This will be done in the hospital so the veterinarian can continue to monitor your dog's progress. A lifelong treatment of 3 mg of zinc per day can help with liver disease. Your dog will need to be monitored for the rest of his life to check zinc and copper levels in the blood. Vitamin E is often used as a supplement to reduce the damage done to the liver.
Recovery of Copper Poisoning in Dogs
When your dog is stable enough to return home, you will need to carefully monitor his health for the next several weeks for the residual effects of copper poisoning. In severe cases, intense treatment will be continued daily for several days, but in many cases, treatment is not successful because the damage is irreversible. You will need to return to the veterinarian every few months for liver enzyme tests.
Copper Poisoning Questions and Advice from Veterinary Professionals
Rowdy
Corgi
7 Years
0 found helpful
My corgi, Rowdy, has already been diagnosed with copper retention and high liver enzymes, (840) and currently undergoing a treatment using Penicillamine. My question is Milk Thistle or Vitamine E over his food help in reducing the damage done to his liver? If so, which is better? This is the second time we're going through this.
Add a comment to Rowdy's experience
Was this experience helpful?
Maryland
Labrador Retriever
2 Years
0 found helpful
We have had several dogs die in Maryland with a working diagnosis of copper poisoning as a results of eating dark false mussels that were scraped off boats that had recently been pulled from marinas. Diagnosis are based on kidney copper levels (the liver levels are normal to slightly elevated because the liver in these severe cases of liver failure has dumped the copper). The mussels that have been tested have shown elevated copper highest in the exterior shell growth. Six of the 10 cases are in breeds known to have copper sensitivity (including Labrador Retrievers). I am wondering if this had occurred anywhere else?
Add a comment to Maryland's experience
Was this experience helpful?
Frank
Dachshund
10 Years
0 found helpful
Has Symptoms
Elevated liver enzymes di
Distended/firm abdomen at times
My 10 year dachsund, Frank was recently diagnosed with Coppers disease. Watched his values for a year and they fluctuated. He had been on and off Denamarin. Biopsey confirmed. He weighs 17-18 pounds, fluctuates. He is on Denamarin. My vet is not familiar with this disease. I have been researching and heard about zinc, vitamin e, vitamin c, and b 12. Can zinc and denmarin be taken at the same time? His liver values were over 2000, currently down to 1499 after diet change and initiating denamarin again 3 months ago. Can you tell me correct doses of others and if alright taken together.
Add a comment to Frank's experience
Was this experience helpful?
Bear & Skidoo
Labradoodle
10 Years
0 found helpful
My husband just started using the Remington Solar Sun shock pool system that uses copper anodes to kill algae so we can reduce chlorine use by 85%. My dogs drink the pool water and swim in the pool during the summer. My dogs are Labradoodles so I'm wondering if the copper in the water will harm them? Thank you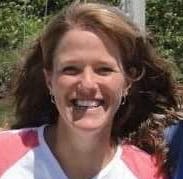 1611
Recommendations
If Bear and Skiddo drink a significant amount of the pool water, it might be a good idea to keep them away from that water. If they drink small amounts, I can't see that amount of Copper harming them, as it it presumably safe for people as well.
Add a comment to Bear & Skidoo's experience
Was this experience helpful?
Lucky
Dalmation mix
8 Years
0 found helpful
My dog has had a liver biopsy and found to have excess copper related hepatitis. She recommended the copper chelator medication but also zinc Gluconate at 250 Mgs per day - he is 50 lbs. I have zinc picolinate - assume it is equal here. she says protocol will take 3-6 months. All that I read though says zinc over 100 mgs is potentially toxic. Should I be concerned? Also, the dog just had a splenectomy for a bleeding tumor (hemangiosarcoma)...which they saw no signs of anywhere else.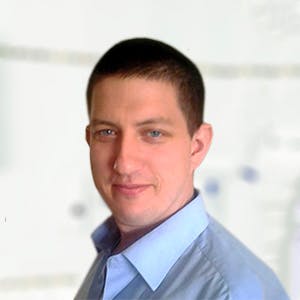 3320
Recommendations
Zinc picolinate is not equal just because there is zinc in the name; efficacy and mechanisms of action can be different due to the different structure of the molecule. Zinc acetate or zinc gluconate is commonly used along with D-penicillamine or trientine; additionally vitamin E and C supplementation along with SAMe and dietary management is also used to manage the condition. Regards Dr Callum Turner DVM http://veterinarymedicine.dvm360.com/diagnosing-and-treating-canine-copper-associated-hepatopathies
Add a comment to Lucky's experience
Was this experience helpful?
Floyd
German Shepherd/Lab mix
5 Months
0 found helpful
Hi my dog just chewed apart a USB cable which has braided copper wire in it. It appears that he didn't eat much of the wire, if he had any at all, but the copper braid is frayed in places. Should I be worried about copper poisoning? He is a 30lb Lab/GSD pup.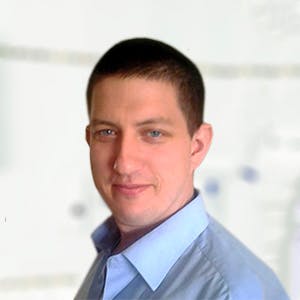 3320
Recommendations
I would be more concerned about a short strand of wire getting stuck in the gastrointestinal tract, you should monitor him for symptoms (pain, vomiting, diarrhoea) and feed Floyd some food with some plain canned pumpkin to up the fibre content to help him pass the wire(s) if he consumed any. If you have any concerns or you notice other symptoms visit your Veterinarian. Regards Dr Callum Turner DVM
Add a comment to Floyd's experience
Was this experience helpful?
Sallie
Boston Terriers
Not sure
0 found helpful
My dog had died a couple of days ago and there were some copper bbs in my rug that I didn't notice. She was an old dog but I don't know any symptoms she had because she died 2 days after I picked them up. Could it be she died from eating them?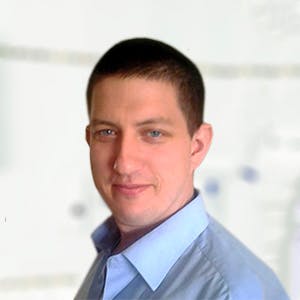 3320
Recommendations
It is difficult to say whether the BBs were the cause of death, many times BBs are also formed with lead, zinc and other metals all of which can cause toxicity; however, death is rarely sudden and animals will generally show symptoms of poisoning (abdominal pain, vomiting etc…) before death. For a definitive answer, ask your Veterinarian for a necropsy. Regards Dr Callum Turner DVM
Add a comment to Sallie's experience
Was this experience helpful?
Sadie
Shih Tzu/Yorki mix
1 1/2 years old
-1 found helpful
I think my dog just ate a copper supplement pill of mine. I'm not sure, but if she did, it is 2.5 mg of chelated copper. This may have just happened. What do I need to watch for if she did?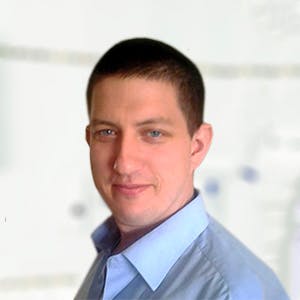 3320
Recommendations
I always recommend that if in doubt (or are certain) that your pet has been poisoned, to visit your Veterinarian for preventive and supportive therapy. A single tablet of 2.5mg shouldn't cause harm to Sadie, but look out for vomiting, diarrhoea, blood in the urine, abdominal pain, jaundice, weakness, excessive drinking (as well as urination) and behavioural changes (depression). If you notice any of these signs visit your Veterinarian immediately. Regards Dr Callum Turner DVM
Add a comment to Sadie's experience
Was this experience helpful?
Foxy
Pomeranian
1 Year
0 found helpful
My 11 pound Pomeranian chewed up an electric cord made of copper wire. I am unsure if she injested any. What should I do or look for.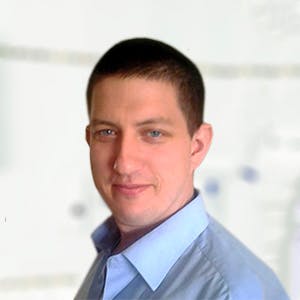 3320
Recommendations
Copper poisoning can cause gastrointestinal symptoms, anaemia, behavioural changes and urinary trouble. Many times, copper wire isn't a solid strand but looks like braided hair, if a piece of this was consumed, you may see severe signs if it gets lodged anywhere. If you notice any worrying symptoms, visit your Veterinarian. Regards Dr Callum Turner DVM
My 8yo blue healer has bad arthritis. He come to work with me at a scrapyard. Every day he likes to sleep on a pile of copper wire. Can this harm him.
My dog had died a couple of days ago and I didn't realize it but there was some copper bbs in my rug. Could it be that she died from eating 1? She was a Boston terrier.
Add a comment to Foxy's experience
Was this experience helpful?
Shrink
Miniature Pinscher
idk
0 found helpful
Hello, my dog got shot in the eyelid with a BB gun by my neighbors. The BB is copper. I was wondering if we should take him to the vet or would it be okay to let it stay? Or is there a way we could remove it ourself? Could this cause an infection of some type or poisoning? Please help. Thanks.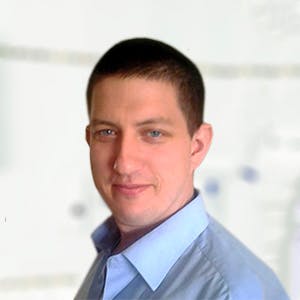 3320
Recommendations
Please visit your Veterinarian as soon as possible, don't attempt to remove it yourself; Shrink needs to have the BB removed safely by his Veterinarian and will require a course of antibiotics and pain relief. Regards Dr Callum Turner DVM
Add a comment to Shrink's experience
Was this experience helpful?