Pyometra in Dogs
Veterinary reviewed by: Dr. Linda Simon, MVB MRCVS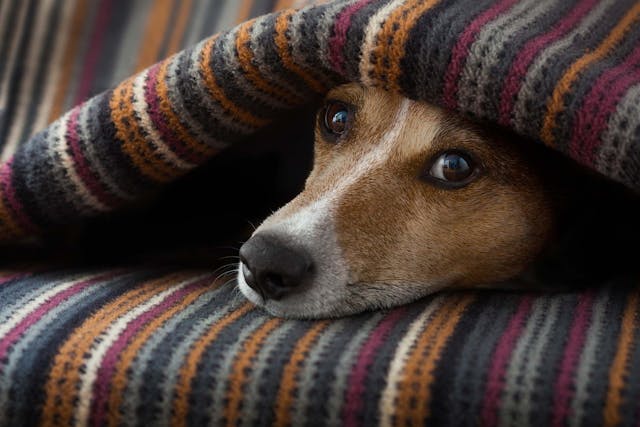 Veterinary reviewed by: Dr. Linda Simon, MVB MRCVS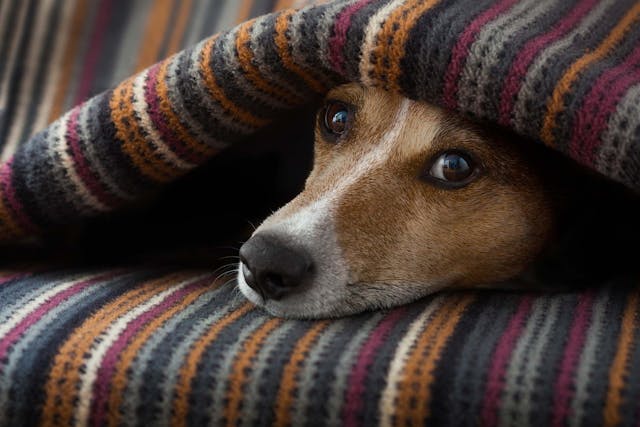 What is Pyometra?
Pyometra is an infection of the uterus, the reproductive organ of a female dog. The uterus becomes filled with pus and the infection can spread systemically leading to sepsis. Pyometra occurs commonly in older intact female dogs and will begin several weeks after a heat cycle. It develops due to an increase in hormonal stimulation from the uterus combined with introduced bacteria. Pyometra can be identified by abnormal discharge from the vulva, excessive thirst, panting,  weight loss, lethargy, and on occasion abdominal distention. Underlying causes of pyometra include previous misalliance injections, urinary tract infections and poor hygiene.
Treatment for pyometra can be either medical or surgical and is dependent on the severity of the disease. Pyometra can be prevented with elective ovariohysterectomy (spay surgery), which is recommended in young dogs unless the dog is intended for breeding.
Pyometra refers to a purulent (pus-filled) infection in the uterus. It occurs in older intact female dogs, but can occur in unspayed dogs of any age. Left untreated, the infection can spread systemically and is potentially fatal.
Pyometra Average Cost
From 22 quotes ranging from $750 - $5,000
Symptoms of Pyometra in Dogs
The following symptoms can be seen with pyometra:
Pale gums
Lethargy
Weight loss
Panting
Diarrhea
Serous vaginal discharge, usually containing blood and pus and/or vulval licking
Abdominal distension
Fever
Reduced appetite
Pyometra should always be considered in older intact female dogs, even if only one or two of the above clinical signs are exhibited.
Types
There are two types of pyometra - open and closed.
Open pyometra is named for the condition in which the cervix stays open and the infection drains out from the uterus through the vagina. A classic sign of open pyometra is purulent, foul-smelling discharge from the vulva.
In closed pyometra, the cervix is sealed and the infection is trapped in the uterus. Closed pyometra will progress quicker and is more severe because the infectious discharge accumulates within the uterus with no escape. As no discharge is visible, it is easier to miss a diagnosis. 
Top
Causes of Pyometra in Dogs
Pyometra develops through the assistance of hormonal stimulation from progesterone and oestrogen in the uterus. Progesterone and oestrogen are hormones that are naturally produced in the ovaries. If bacteria is introduced into the uterus at a certain time during the hormonal cycle, the hormonal action will facilitate the spread of bacteria leading to an infection.
Factors that contribute to the development of pyometra include:
Injections of oestrogen (for prevention of pregnancy following mating)
Administration of progesterone to delay oestrus
Urinary tract infections
Poor hygiene and faecal contamination into the vagina
Postpartum metritis (inflammation of the uterine wall after giving birth)
Top
Diagnosis of Pyometra in Dogs
Pyometra is suspected upon presentation of the above clinical signs as well as signalment. It has common incidence in older, unspayed female dogs, but will be suspected in unspayed females of any age. Several diagnostic tests may be performed including palpation, vaginal cytology, evaluation of blood parameters, urinalysis, radiography, and ultrasonography.
Palpation (feeling for an enlarged uterus) is more useful in closed pyometra where uterine enlargement and distension are prevalent. Vaginal cytology is helpful in open pyometra as it evaluates the contents of the vaginal discharge. Cytology is performed by taking a sample of the discharge and examining the components under a microscope. The veterinarian will look for abnormalities such as the presence of bacteria and a high white blood cell count.
While the pyometra infection begins in the uterus, it will eventually spread systemically leading to septicaemia (blood poisoning). Therefore, blood tests and urinalysis are performed to help determine the severity of the infection. Certain blood value abnormalities are characteristic of pyometra.
Radiography is more useful in the case of closed pyometra as the enlarged fluid filled uterus can be visualised on x-rays. Ultrasound can definitively diagnose the fluid filled uterus of closed pyometra as well as reveal increased thickness in the uterine wall that is seen in cases of open pyometra.
Pyometra infection in the uterus can be expensive to treat. If you suspect your dog has pyometra infection or is at risk, start searching for pet insurance today. Brought to you by Pet Insurer, Wag! Wellness lets pet parents compare insurance plans from leading companies like PetPlan and Trupanion. Find the "pawfect" plan for your pet in just a few clicks!

Top
Treatment of Pyometra in Dogs
The most effective treatment for pyometra is surgical removal of the uterus and ovaries (ovariohysterectomy). Medical management can be considered in less severe cases of open pyometra if the owner wants to use the dog for breeding. If an owner chooses this route, they must be made aware of the potential complications and lower success rate when compared to the surgical approach.
Surgical treatment is always indicated in cases of closed pyometra, especially if the infection has spread systemically. It is also indicated in older dogs that are not intended for breeding. Ovariohysterectomy is performed as soon as possible when the dog is in a stable condition. There is an increased anaesthetic risk in elderly or compromised patients. Recovery is relatively quick and the dog is usually sent home with medications for inflammation and pain, as well as a course of antibiotics to counteract the spread of infection.
Medical management is indicated in cases of open pyometra that are less critical, as well as if the dog is younger and has particularly valuable genetics for breeding. Medical management involves injections of hormone prostaglandins, concurrent antibiotics, and fluid therapy. Depending on the preferred protocol, the prostaglandin injections are given for 3 - 7 days and the antibiotics for at least 2 weeks. Side effects that may be seen include excessive panting, diarrhea, and vomiting. Dogs will need a recheck following completion of treatment.
Top
Worried about the cost of Pyometra treatment?
Pet Insurance covers the cost of many common pet health conditions. Prepare for the unexpected by getting a quote from top pet insurance providers.
Recovery of Pyometra in Dogs
There is a high risk of reoccurrence after medical management of pyometra. In some cases, this risk can be decreased by mating the dog in the next oestrus cycle following treatment. If pyometra reoccurs or if the patient does not initially respond to medical management, surgical removal of the uterus will be required. Once breeding goals have been met, dogs should be spayed to prevent reoccurrence of pyometra.
With ovariohysterectomy surgery, the uterus is completely removed so once the patient is fully recovered, there is no risk of reoccurrence. Oral antibiotics are usually prescribed for 1-2 weeks following surgery. Dogs will require a post-operative check approximately 14 days after surgery to check for adequate recovery and healing of the wound site. Exercise should be limited in this period immediately following surgery to allow for optimal healing.
Top
Cost of Pyometra in Dogs
Treatment cost will depend on the severity of the infection and whether medical management or surgical treatment is necessary.
Medical management with prostaglandin injections will cost between $200 - $500 depending on the amount required and duration of treatment. Antibiotics will cost approximately $60 - $150 for a two-week course. If intravenous fluid therapy is deemed necessary by the veterinarian, this will be an additional $150 - $300. In some cases, subcutaneous (under the skin) fluid therapy will be sufficient, which is usually around $60 - $90.
Surgical removal of the uterus is a more intensive treatment and thus incurs a higher cost. An ovariohysterectomy including all surgical and anaesthetic fees will be around $1200 - $2800. The cost in a pyometra spay (compared with an elective spay in a healthy animal) is higher due to the presence of infection and increased risk; the surgery is more complex and takes more time.
Top
Pyometra Average Cost
From 22 quotes ranging from $750 - $5,000
Top
Pyometra Questions and Advice from Veterinary Professionals
English Bulldog
Eight Years
8 found helpful
8 found helpful
We had to have emergency spay yesterday for Pyometra and this evening we noticed bloody discharge after she got up from sleeping, on the bedding and when I cleaned her after she went to pee. I was told discharge was normal but should it be bloody and clot like?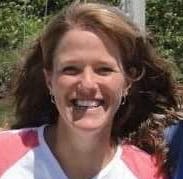 Dr. Michele K. DVM
8 Recommendations
Thank you for your question. I apologize for the delay, this venue is not set up for urgent emails. That kind of discharge would not be completely surprising after a surgery like that. If they are still having problems, It would be best to have your pet seen by a veterinarian, as they can examine them, see what might be going on, and get any testing or treatment taken care of that might be needed.
Oct. 23, 2020
Was this experience helpful?
Pit Bull
Five Years
7 found helpful
7 found helpful
Can a male dog cause a female dog to get pyrometra?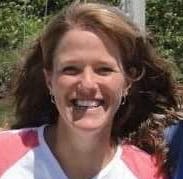 Dr. Michele K. DVM
7 Recommendations
Thank you for your question. Female dogs typically get pyometra on their own due to fluctuations in hormone cycles, but if the dogs were mating, there may have been bacteria introduced that caused a problem, yes.
Aug. 8, 2020
Was this experience helpful?
Pyometra Average Cost
From 22 quotes ranging from $750 - $5,000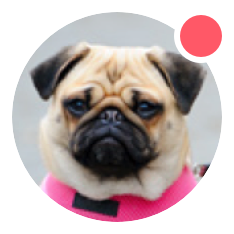 Need pet insurance?