What is Chronic Leukemia?
Chronic leukemia is a cancer of the blood and occurs when an abundance of white blood cells are produced rapidly. It typically affects middle-aged to older dogs and develops slowly, with no visible symptoms specific to the condition. When chronic leukemia is diagnosed, you can maintain your dog's condition through a combination of consistent monitoring and chemotherapy, which can prolong your dog's life and improve his or her quality of life.
Chronic leukemia progresses slowly and is typically asymptomatic in the beginning stages. Though the cancer is not curable, it can be maintained through a combination of close observation and chemotherapy, allowing your dog to keep up a high quality of life for months to years following diagnosis.
Book First Walk Free!
Symptoms of Chronic Leukemia in Dogs
Because chronic leukemia progresses slowly, symptoms may not develop until after the diagnosis has already been made. Many patients are asymptomatic, but if your dog does exhibit signs, they may include:
Lethargy
Loss of appetite
Mild anemia
Swollen lymph nodes
Enlarged spleen
Easy bruising or bleeding
Types
There are two types of chronic leukemia: chronic lymphocytic leukemia and chronic myeloid leukemia, otherwise known as chronic myelogenous leukemia. Lymphocytic leukemia originates in lymphocytes, while myeloid leukemia starts in myeloid cells, or non-lymphocytic white blood cells. Lymphocytic leukemia occurs more frequently than myeloid leukemia.
Causes of Chronic Leukemia in Dogs
Chronic leukemia occurs when an abundance of white blood cells gather in the body, typically due to a mutation in the bone marrow. Much as with other cancers, there is no known cause for chronic leukemia of either type. The condition mostly occurs in older dogs, with no strong connection to gender or breed.
Diagnosis of Chronic Leukemia in Dogs
Due to the condition's slow progress and the initial lack of symptoms, most cases of leukemia are discovered when blood work is conducted for other reasons. If your dog's blood test shows elevated levels of white blood cells, the veterinarian will perform an initial examination in order to establish your dog's medical profile. The results from previous blood work will be useful if available, as this ascertains your dog's normal blood cell counts and provides a basis for comparison.
The veterinarian will perform further tests in order to diagnose leukemia, as there are several other conditions which may result in an increased number of lymphocytes in your dog's blood. Possible tests include:
Chemistry panel
Urinalysis
Chest radiograph
Abdominal ultrasound
Bone marrow aspirate
Leukemia is typically confirmed with an examination of the bone marrow. In cases where insufficient bone marrow is obtained by aspiration, a biopsy may be required.
Treatment of Chronic Leukemia in Dogs
Chronic leukemia is typically maintained through careful monitoring. Because the condition progresses slowly, no treatment may be necessary in the beginning stages. You will need to observe your dog and keep note of any new symptoms, as well as bring your dog in to the veterinarian's office for regular physical examinations and blood work to monitor blood cell counts.
As the leukemia develops, your veterinarian will treat your dog with oral chemotherapy to help control the condition. Chemotherapy cannot cure chronic leukemia, but it can provide supportive care that relieves discomfort and maintains a higher quality of life for your dog. Depending on the extent of the leukemia at the time of diagnosis, maintenance medication may slow its progress by several months.
Alternative treatments, such as nutritional supplements or a change in diet, will not address the leukemia itself but may improve your dog's overall function. These methods can strengthen your dog's immune system against any complications arising from leukemia or chemotherapy. If the condition spreads to other areas of the body, including the spleen or lymph nodes, your dog may require stronger treatment, such intravenous chemotherapy. The goal of chemotherapy in all cases is to achieve remission and allow your dog to remain comfortable for as long as possible.
Recovery of Chronic Leukemia in Dogs
Chronic leukemia cannot be cured, though chemotherapy may help push it into remission and reduce exhibited symptoms. Depending on your dog's symptoms and response to treatment, you may need to change your daily routine to accommodate loss of appetite or reduced energy levels. You will need to bring your dog in to your veterinarian's office for regular examinations and blood work, both to monitor the progress of the condition and to gauge your dog's response to chemotherapy. If the condition responds well to the medication, or if your dog achieves remission, your dog can still maintain a high quality of life for several years following the initial diagnosis.
Cost of Chronic Leukemia in Dogs
If the veterinarian has caught leukemia early enough, then they may not need to start any major treatment right away. The veterinarian will usually recommend coming in for a physical exam ($40-$56) and blood work ($20-$34) a few times a month to properly track the cancer's progression. The veterinarian may suggest giving your dog vitamins ($10-$32) and a healthier diet ($15-$42) to improve your dog's overall health. Once the cancer starts progressing, the veterinarian will begin oral chemotherapy, such as Lomustine or Leukeran. Lomustine can cost around $116 per treatment, whereas Leukeran can cost around $340 per treatment. Unfortunately, there is no cure for cancer yet. Having stated the obvious, the chronic leukemia can spread, and if it does, the chemotherapy treatments will need to be more aggressive. This chemotherapy is given intravenously and can cost $1,000 per treatment. The combined cost of everything mentioned can range from $1,185 to $1,440 and, many of these costs are continuous. Having chronic leukemia cannot be cured, but these treatments have the ability to prolong your dog's quality of life for as long as possible.
Chronic Leukemia Questions and Advice from Veterinary Professionals
Butter
Miniature pincher
13 Years
1 found helpful
Has Symptoms
Lethargy, out of breath,weight loss
My min pin has leukemia. She has all the typical symptoms but- she also has chronic runny nose. A clear liquid with consistency of water. At night it runs literally like a faucet. She wakes up because she can't control it , has to stand up to get control. This happens off and on all night. Can you tell me why this happens? Thanks
Add a comment to Butter's experience
Was this experience helpful?
Baxter
Dachshund
4 Years
0 found helpful
5 months ago, my dachshund developed lameness and lost energy and interest in surroundings (getting up to greet us, food, playing with his sister). Noticed all pads on all feet were peeling off, not the whole pad but just the top layer. All feet! Off to the vet and had high WBC and neutrophils so over the course of a few weeks had a couple of antibiotic injections and took several antibiotic tablets. Also had heavy breathing and started heart meds in case it was heart related. Had weight loss. Lung, heart, abdomen, liver etc all clear on xrays and ultrasounds. Stopped all anti-inflammatory and antibiotics and started on predisinone. Bloods have been monitored every few weeks and while still high, the WBC and Neuts are coming down. But after 2-3 months taking pred, his bloods are starting to rise again - could be cause he has started tappering his dosage or could be cause the pred is now no longer working and masking whatever is wrong. No confirmed diagnosis has been received and vets have the opinion of "we'll just keep doing what we're doing"... I need to know if there are any further tests that should be getting done, why are the bloods rising, whats wrong with him etc!
Add a comment to Baxter's experience
Was this experience helpful?
Ashke
Rottweiler
7 Years
1 found helpful
My dog ​​is diagnosed with chronic leukemia. the symptoms developed in a month so that even the veterinarian was convinced he was acute but the lab says he is chronic. he is currently on leukeran tablets and corticosteroids. he lost 8 kg and his dental meat was completely white. the blood picture is repaired since the therapy but the pounds are not climbing and the dental flesh is still completely white. The question is whether the kilograms should come back and the color of the dental flesh to repair if the therapy work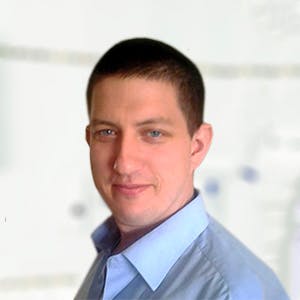 3320
Recommendations
The white gums (dental flesh) would be an indicator of anaemia and would (should) return pink once the red blood cell count has increased towards normal levels; the weight may not return although. However, you should continue with the therapy and follow up visits with the Veterinarian to monitor the progress and management of this condition. Regards Dr Callum Turner DVM
Add a comment to Ashke's experience
Was this experience helpful?
Sam
Scottish Terrier
7 Years
0 found helpful
My vet recently prescribed both Palladia and hydroxyurea and the choice is up to me what to use. My dog has CML with a WBC too high to register on the machines... What is my best option? Is this blast crisis? I have read convincing literature on both drugs but remain divided on my best option.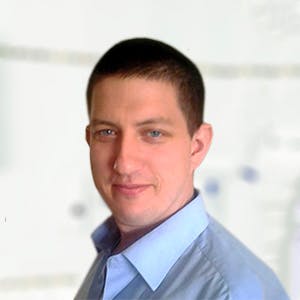 3320
Recommendations
This isn't an easy question to answer and I really shouldn't recommend one prescription medicine over another in a dog I haven't examined personally myself. Hydroxyurea has more literature behind it as it has been used for treatment of chronic myelogenous leukemia for a longer period of time; Palladia is newer (compared to hydroxyurea) but is also showing good reports of success. Regards Dr Callum Turner DVM
Add a comment to Sam's experience
Was this experience helpful?
Taco
scottish terrier mix
7 Years
0 found helpful
Hi- my dog was recently diagnosed with CML Leukemia with myelopthesis however I am not sure if I am convinced. Based on the blood I have posted below- he responded well initially to another round of antibiotics with his WBC dropping from 100s into the 80s (which isn't reflected on the blood work chart for some reason) unfortunately it has remained in the 80's from there.

Is it worth it to start chemo? When I ask the doctor I get very vague answers that it doesn't always work.. Should I be getting another opinion? I am still not totally convinced that this is cancer- his WBC seemed to sky rocket once he was on pred for awhile the problem is- when I take him off of pred his platelets drop.



PREVIOUS DIAGNOSTICS
6-17-17 WBC 100,610 Segs 83,130 Hct 19.8% MCV 82
MCHC 36 Platelets 106,000
5-17-17 WBC 49,510 Segs 43,840 Hct 22% MCV 70
MCHC 38 Platelets 49,000
4-14-17 WBC 16,40 Segs 14,200 Hct 37% MCV 71 MCHC 35
Platelets 65,000

DIAGNOSTICS
Path review: severe left shifted neutrophilia nad monocytosis, anemia, possible thrombocytopenia

DIAGNOSIS
Leukemoid reaction vs Myelogenous Leukemia

DISCUSSION
I strongly suspect CML Leukemia with myelopthesis. Submitted blood for path review.

6-26-17 emailed cytology, CBC report to owner
6-30-17 Wt 22.8#; Chest Rad: Normal; CBC: WBC 113,590 Segs 98,510, Hct 22.9%, Platelets 60,000; Prescribed Doxycycline 100ml bid, continue pred
7-14-17 Wt 25.4#; CBC: WBC 67,500 hct 28% Platelets 121,000; Continue meds, recheck 2 weeks
7-28-17 Wt 26.1#; WBC 76,170 Segs 69,600 Hct 30% Platelets 60,000; Pred 10mg daily

Re: Beattie, Taco

8-18-17 Wt 28.6#; CBC: WBC 88,010 Neut 76,180 Hct 32.9%
Platelets 17,000; Treatment of CML is best managed with chemotherapy to control the proliferation of the abnormal cell line and improve quality of life. Hydroxyurea is the most effective agent and is given at a dose of 20mg/kg bid until Neutrophilia counts fall to 15,000-20,000cells then the dose is reduced to 200mg twice per week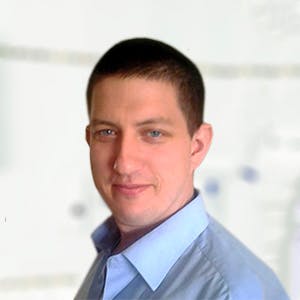 3320
Recommendations
These types of cases can be difficult, we rely on histopathology for a diagnosis but doubts may creep into people's mind when the report concludes with 'strongly suspect' which leads people to question other areas of the blood work etc… From the description I would also suspect myeloid leukemia but there are many variables which may not fit within a textbook definition (which for these cases rarely does - you need to use a line of best fit). If you have doubts or for treatment protocols it may be worth visiting an Oncologist to review the case in order to get a better overview of the condition and to run through a few differentials as well. Regards Dr Callum Turner DVM
www.ncbi.nlm.nih.gov/pubmed/12024326
www.idexx.eu/globalassets/documents/congress/elp2015/practical-guide-to-leukemia-finland-2015.pdf
Thank you! What is the best course of treatment? Is it a treatment or just to maintain?
Add a comment to Taco's experience
Was this experience helpful?
Tulla
Golden Retriever
9 Years
1 found helpful
Hi.
My 9 year old golden retriever Tulla was diagnosed with chronic lymphocytic leukemia march this year. We have started treating her with chlorambucil(leukeran) every other week combined with bloodwork to monitor her blood cells, and prednisone every other day. She had enlarged lymph nodes in her neck, under her chin and behind her heels when she was diagnosed, and no other symptoms. She was so unfortunate to get pyometra up in all this, so she had to remove her uterus. She seems happy and has gone up 1 kg, since her diagnosis, is eating well and likes to excercise in the woods, but I can see that she is not so energetic as before relating to long runs and high intensity. She is reacting to the chlorambucil and prednisone treatment well, and her lymph nodes went immediately down, where we can't fell them anymore, or we can feel a little bump, but she has one left on her right shoulder that is a little bit more hard to get rid of, but it is decreasing a little at a time. She is coughing a little bit and is sometimes short of breath and snores. I have 2 questions that I am wondering about. She scratches her stomach more than before, and the colour of her stomach is a little bit darker than before. This have occurred after her surgery to remover her uterus. The other question is about vitamins. I read in your article that the veterinarian may suggest giving vitamins, and I was wondering what vitamins that might be?

Best regards, Maria and Tulla from Norway.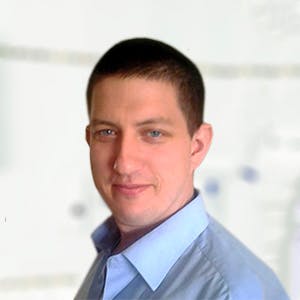 3320
Recommendations
It is encouraging that Tulla is responding well to treatment; chlorambucil has a few possible side effects and is common for hair loss to occur, it may be that there is a side effect of the chlorambucil or local irritation from the pyometra surgery. As far as vitamins are concerned, there is a lot of information online about vitamin C (ascorbic acid) miraculously curing various cancers; however, there is suggestible evidence between certain cancers and low vitamin D (calciferol) levels. The link between low vitamin D levels and cancer isn't a confirmed link, but supplementation with vitamin D wouldn't cause any harm to Tulla. Regards Dr Callum Turner DVM
James, were the natural supplements helpful? Do you have any updates?
My 6yr young avid pheasant/quail,duck hunting rescue chocolate lab just got diagnosed,by red blood cell ct. At 16 and white cells over 1000,000 all X-rays and other tests were negative.I began treatment with Metatrol fermented wheat germ caps,red bone marrow caps and liquid chloryphyll,no way am I doing conventional medicine and will monitor blood count next week.All the earths plants and trees were put here as the book says for our nourishment and healing.Look it up and get away from chemicals that destroy good and bad cells. Also feeding liver for iron.He is showing signs of improvement 3 days into treatment.Fermented wheat germ very interesting CURE not treatment of symptoms,look it up educate yourself.
Thank you for answering! I will talk to my vet about the vitamin D. Given the information I have given you above, and that her stomach is a bit inflated (our veterinary says it looks good under the circumstances), is there anything else we can do for or give her besides loving her and stay active? She is fed on Orijen Six Fish plus gut mixed with salmon and insides from cattle and pig.

Regards Maria
Add a comment to Tulla's experience
Was this experience helpful?
Richi
9 Years
2 found helpful
Hi!I know a person who cured his leukemia by eating carrots every day and drinking a lot of green juices. Is it possible a dog with leukemia to be given carrots to kill the cancer cells in his body?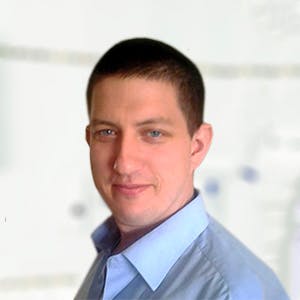 3320
Recommendations
The theory is that carrots contain high proportions of vitamin A which proponents believe will cure Leukemia (or any cancer. There hasn't been scientific studies published showing the benefits of vitamin A in treating Leukemia (or any cancer). Conventional treatment consists of chemotherapy and surgery. All evidence pointing to carrots as a successful treatment is anecdotal and I cannot therefore recommend treatment. Also, high quantities of carrots over a long period of time may lead to vitamin A toxicity which presents as constipation, hypersensitivity, joint stiffness and changes in hair coat. Regards Dr Callum Turner DVM
Add a comment to Richi's experience
Was this experience helpful?
Bowser
Boxer
5 Years
0 found helpful
Has Symptoms
Increased respiratory rate
The vet diagnosed my dog with regenerative anemia. At first they thought it could be bacterial and gave him and antibiotic for 2 weeks. his RBC improved from 23% to 28%, but still low. His white blood cell count prior to the antibiotic was 18.94 K/uL. After the antibiotic is was 14.09 K/uL. The part that does not make sense is his lymphocyte count prior to the antibiotics was 27.7%, and after the meds it was 58.9%, with his platelet count dropping a small amount. Before the antibiotic neutrophil count was 61.4% afterwards it was 22.6%. I have an appointment at the vet medicine internist in a week, I am just trying to gather some thoughts before hand. We tested for tick borne infections and auto immune disease, but those came back negative.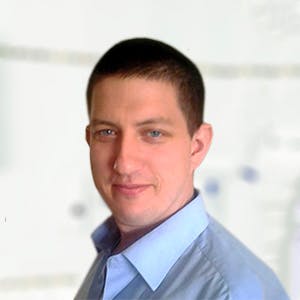 3320
Recommendations
A high neutrophil count would be indicative of a bacterial infection, the normal range for them is 0-3% in dogs; normal range for lymphocytes is 8-21%. I cannot explain the increase in lymphocytes after the end of treatment, the body may still be reacting to the previous infection. If Bowser is on the mend, I would wait a week and take another blood test to see if the count numbers have stabilized and returned to normal; however other serious causes should be investigated and ruled out (like leukemia) in the meantime. Regards Dr Callum Turner DVM
Thank you. The only thing he's showing currently is a increase in respirations, other than that he seems well, but I expect that from the anemia. Hopefully I can get some more answers from the Medicine Internist next week. I thought about swinging him by the vet for another blood test to see if anything had changed, but I am sure they will do that at the internists office.
Could the lymphocyte count increase be due to the antibiotic? A possible side effect maybe?
Add a comment to Bowser's experience
Was this experience helpful?
Chase
German Shepherd
12
0 found helpful
My dog has anemia. She has been fatigued, short of appetite, pale gums, etc. Upon recent bloodwork, we discovered that she also has an elevated white blood cell count of 11,000. Could this be CLL?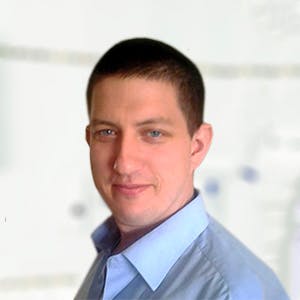 3320
Recommendations
The normal reference range for white blood cells in dogs is 5,000-14,000/ul which would put Chase within physiological range. Does Chase have heart failure? As Vetmedin is to be used only in cases of heart failure. The cause of the anemia needs to be determined and managed. Regards Dr Callum Turner DVM
www.merckvetmanual.com/appendixes/reference-guides/hematologic-reference-ranges
Add a comment to Chase's experience
Was this experience helpful?
Abby
Labrador Retriever
11 Years
0 found helpful
Has Symptoms
Healthy appetite, but is suddenly picky
I took Abby to her regular vet when she developed a cough out of concern for heartworms. A 4DX snap test was positive for heartworms and the doctor performed x-rays of her abdomen and performed a CBC test. The x-rays were not clear, but the doctor noticed that Abby's spleen was enlarged by about 50%. The CBC reported a WBC of 113,000. The doctor recommended that we immediately take her to the emergency hospital out of concern for pyometra. We took her to the hospital and no pyometra was found. They did confirm the enlarged spleen and liver on radiographs. An abdominal ultrasound was performed and nothing remarkable was found other than the enlarged spleen. A CBC with pathology review was submited and confirmed the severe neutrophilia. A splenic aspitate revealed neutrophilia and possible increased numbers of progenitor cells. Abby was started on broad spectrum antibiotics (Baytril and Clavamox) in the case of infection and stomach protectants (Omeprazole and Sucralfate) in the event of an undetected stomach ulcer. She vomited repeatedly while taking the medication and stopped when we stopped all of the medications. We administered just the Baytril again without any vomiting. Abby's severe WBC elevation has persisted. Yesterday, we submitted for Hepatozoon PCR and Tick PCR testing. A bone marrow aspirate was also performed. The doctor is concerned that she may have chronic myelogenous lukemia. We will not know the results until next week. The doctor said that this is a "Mayo Clinic" type of case and I'm beginning to feel like we are just taking shots in the dark at this point. If all of these tests come back negative, do you have any advise on where we should go from here? What will Abby's life look like if she is positive for myelogenous lukemia? Abby is remarkably not the least bit lethargic, happy and as playful as ever. I'm noticing a little discomfort when she lays down, possibly from the spleen and her appetite is good, but she suddenly has opinions about what she is eating. Thank you.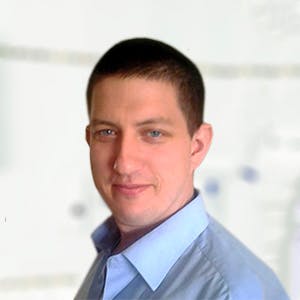 3320
Recommendations
Myelogenous leukemia (also known as chronic granulocytic leukemia) can be a difficult diagnosis to pin down and may be misdiagnosed as pyometra (in intact females) or other infections (tick borne diseases). Splenomegaly may be caused by a variety of different conditions including: cancer, poor venous drainage, torsion, infection among other causes. An increase in white blood cells (especially neutrophils) would be consistent with an infection on first look; general increase in white blood cells may also indicate inflammation and immune mediated diseases. Given the complexity of this case and your concerns of your Veterinarian "taking shots in the dark", it may be worth visiting a board certified Specialist; the ACVIM website will be able to direct you to a Specialist near you. Further tests may include another spleen aspirate, liver aspirate, bone marrow aspirate and a lymph node aspirate; the myelogenous leukemia can be a diagnosis by exclusion where you rule out every other possible cause leaving you with the diagnosis. Regards Dr Callum Turner DVM
Dr. Breen's lab at NCSU runs a test for the mutation commonly seen with CML in dogs. Ask your veterinarian about the BCR-ABL mutation test through his lab. It is not a cheap test but it does give some indication ( though not enough research has been done in dogs to confirm correlation) of CML.
Add a comment to Abby's experience
Was this experience helpful?
Sadie
Dachshund
9 Years
0 found helpful
We recently had our 9-year old miniature dachshund in for her yearly shots. After reviewing routine blood tests with the vet, we were told her blood cell count was above 70,000 and could be early signs of CLL. At this point, our dog is extremely energetic and doesn't exhibit any tell-tale signs of the disease. Our vet recommended we see an oncologist to do further testing in determining whether this may be possible b-cell vs. t-cell leukemia. At this point, does a trip to the oncologist seem necessary?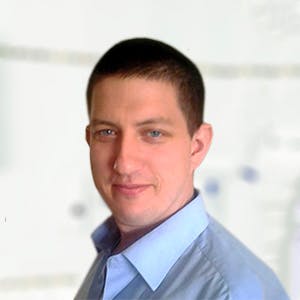 3320
Recommendations
A lymphocyte count of 77,000/μL is significantly high; I would strongly recommend visiting an Oncologist to take a look at Sadie to determine the cause of the increase in lymphocytes, type and to discuss your treatment options. Regards Dr Callum Turner DVM
Add a comment to Sadie's experience
Was this experience helpful?
Freesia
Smooth Fox Terrier
10 Years
0 found helpful
My dog Freesia, a fox terrier 10 yrs old was diagnosed with chronic lymphocytic leukemia two years ago. Since then we have treated her homeopathically with the Budwig diet. She is energetic, eats well and has good stools, but for nine months now has had a severe itching problem all over and often scratches the area of her enlarged glands. What could be the cause of this? She has no fleas and until recently she was on Advantage for flea and heartworm control.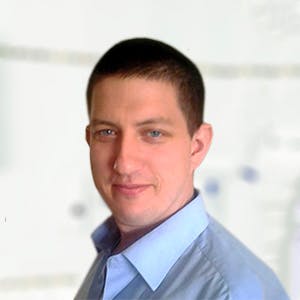 3320
Recommendations
Swollen lymph nodes can become tender or sensitive causing discomfort which may lead to itching. Since you are seeing this new symptom (the itching), it would be worth revisiting your Veterinarian and having another examination for them to determine if the lymph nodes are more tender or if there are any other changes. A fine needle aspirate or biopsy may be done. Regards Dr Callum Turner DVM
Hello, I was wondering if you could tell me more about that Budwig diet and its effect on Freesia. My doggie, Eva, was recently diagnosed with chronic lymphocytic leukemia and has also a chronic anemia (she had a blood transfusion today). I would highly appreciate your help. Thank you.
Add a comment to Freesia's experience
Was this experience helpful?
Sargent
Dog
15 Years
Was diagnosed last week with leukaemia, her blood cell count was over 100,000.