What is Hernia?
A hernia is an abnormal opening in a muscle in which other tissues can pass through to reach other body parts. In dogs, hernias are usually found near the "belly button" area, the groin area near the rear legs or the chest/diaphragm area. In over 90 percent of medical cases, hernias are due to genetics and very rarely the result of trauma or pressure. The only exception to this is hiatal hernias.In most cases, veterinarians treat hernias in puppies less than 1-year-old due to inherited traits. Conversely, hernias can be the result of significant trauma at any age. If you notice swelling in the groin area or serious vomiting, consult a veterinarian immediately. Do not take a wait and see approach when swelling or frequent vomiting is occurring.
Hernia Average Cost
From 367 quotes ranging from $700 - $2,500
Symptoms of Hernia in Dogs
Pet owners will usually notice signs of hernias in their dogs due to:
Food and/or water vomiting
Loss of appetite (although water may still be attractive to them)
Physical signs include:
Cramping
Fever
Leg numbness
Lethargy
Swelling (noticeable when the dog barks, cries, stands or strains)
In the worst case scenarios, a dog may die if bacterial toxins are able to make their way into a dog's body after tissues break down. This could happen as quickly as 24 to 48 hours if the dog is not treated immediately.
Types
Hernias in dogs are usually one of three:
Diaphragmatic hernia (liver or stomach pass through diaphragm opening to chest cavity and move into the area of the lungs)
Hiatal (stomach contents pass through diaphragm, and esophagus moves to stomach)
Inguinal hernia (groin area on the inner area of one of the rear legs)
Perineal hernia (abdominal contents pass from a pelvis tear to the anus)
Umbilical hernia (belly button area where a puppy was once connected to its mother). Abdominal organs (intestines or fat) travel through a muscle opening underneath the skin.
Top
Causes of Hernia in Dogs
Unfortunately for some dogs, genetics play a large part (over 90 percent) in the reasons that they develop hernias. Veterinarians may suggest to pet owners to spay or neuter dogs immediately to avoid hernias traveling on to a potential set of puppies. Even dogs who have had a surgical repair on their own hernias are generally shied away from breeding again.
Top
Diagnosis of Hernia in Dogs
The veterinarian will first inquire about whether the dog has already been spayed or neutered. If not, this will be recommended in addition to finding out the area where the hernia is located via X-rays.
Contrast studies, which are completed orally or by needle injection, confirm the diagnosis before proceeding with treatment. The contrast study will highlight where the hernia is on X-ray film or digitally, depending on available equipment. Considering hernias consist of tissue moving into the wrong place; veterinarians will be on the lookout for what doesn't look quite right in certain regions of the body.
The veterinarian will also look for any signs of respiratory or abdominal disorders, as well as hard or painful bulges. Because those hard bulges could lead to fatalities if bacteria is able to travel through the muscle tissue, those areas will be focused on immediately before moving onto any other possible hernia areas.
Top
Treatment of Hernia in Dogs
Spaying or neutering a dog is the first procedure for pre-treatment. In the case that it's too late for either procedure, if the hernia is reducible, then it can simply be pushed back into its correct area (example: abdominal wall). Oral antacid preparation, along with medical treatment, may also be used to treat hernias in nonlife-threatening cases. In both cases, the earlier a hernia can be detected, the higher likelihood that this can be done.
Nonreducible hernias are linked to incidents where body tissue may have grown together due to swelling or blocked in so much that it cannot easily be pushed back. If the hernia has escalated to a strangulated hernia, when blood supply is lost, surgery is a mandatory procedure. Surgery is also necessary to prevent tissue from attaching itself to other organs.
Male dogs may have the upper hand on inguinal hernias near the rear legs. Sometimes small inguinal hernias will close without medical attention, including with male pups. With female dogs, especially ones who are pregnant, this is not usually the case, and medical attention will be needed.
In the case of a hiatal hernia combined with pneumonia, it is imperative that pet owners follow antibiotic prescription instructions from veterinarians, along with any dietary needs.
Top
Worried about the cost of Hernia treatment?
Pet Insurance covers the cost of many common pet health conditions. Prepare for the unexpected by getting a quote from top pet insurance providers.
Recovery of Hernia in Dogs
In the case of a hiatal hernia, pet owners may have to feed a dog more frequently than normal due to slower digestion. Eventually, the dog should heal as usual, but times may vary.
As long as the surgery is successful, the dog should be able to go back to a healthy lifestyle. However, due to genetics, veterinarians will more often than not strongly recommend that the dog be spayed or neutered to avoid potential puppies having the same hernia problem as the parents.
Like other genetic disorders, there is currently no medical way to stop a genetic disorder that can easily be transmitted to offspring. If a pregnant female dog's hernia is found, the puppies and the mother should all be spayed or neutered as soon as possible to prevent the disorder from continuing to spread.
Top
Hernia Average Cost
From 367 quotes ranging from $700 - $2,500
Top
Hernia Questions and Advice from Veterinary Professionals
Maltese Yorkie
7weeks
17 found helpful
17 found helpful
I think she has a harnias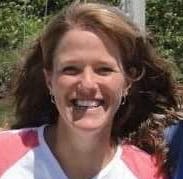 Dr. Michele K. DVM
17 Recommendations
Thank you for your question. That may be a hernia, but without examining her, I cannot say for sure. If you are concerned, it would be be best to have her seen by a veterinarian who can see her and examine her, and they can let you know if that is a hernia or not.
Oct. 8, 2020
Was this experience helpful?
Bully Basset
Seven Years
1 found helpful
1 found helpful
Has a hernia under her belly gets big and shrinks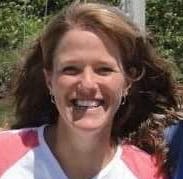 Dr. Michele K. DVM
1 Recommendations
Thank you for your question. I apologize for the delay, this venue is not set up for urgent emails. I hope that your pet is feeling better. If they are still having problems, It would be best to have your pet seen by a veterinarian, as they can examine them, see what might be going on, and get any testing or treatment taken care of that might be needed.
Oct. 21, 2020
Was this experience helpful?
Hernia Average Cost
From 367 quotes ranging from $700 - $2,500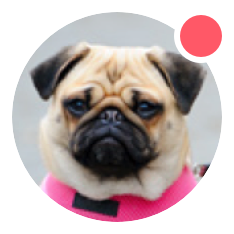 Need pet insurance?