What is Hernia (Diaphragmatic)?
In dogs, the diaphragm separating the chest and abdominal cavity plays an important part in respiration and also acts as a barrier between the organs. If the diaphragm is torn or damaged, it allows the abdominal organs to protrude into the chest cavity. This is called a diaphragmatic hernia, or sometimes a diaphragmatic rupture. Hernias generally occur as a result of trauma to the abdomen, but some dogs can be born with an incomplete diaphragm due to abnormal development of the fetus. The most typical form of congenital diaphragmatic hernia is Peritoneal-Pericardial Diaphragmatic Hernia which can affect the pericardial sac surrounding the heart. Any diaphragmatic hernia can be a very serious and life-threatening condition. Migration of the abdominal organs into the chest cavity can cause severe breathing difficulty and abnormal heart rhythms. Some dogs may have milder symptoms that go unnoticed and the hernia will develop into a chronic condition with fibrous attachments connecting the abdominal organs in a misplaced location. With chronic diaphragmatic hernia, dogs will suffer from repeated vomiting, weight loss, and liver disease. Most hernias can be treated surgically but ultimate recovery will depend on the immediacy of treatment and the extent of other injuries.
A rupture or tear in the diaphragm means the abdominal organs can migrate into the chest cavity where they will interfere with breathing. This is called diaphragmatic hernia. In dogs, this is most commonly caused by trauma to the abdomen, but it can also be congenital.
Book First Walk Free!
Symptoms of Hernia (Diaphragmatic) in Dogs
Getting treatment early is important, so watch for these signs in your dog.
Breathing difficulties especially when upset or stressed
Rapid or shallow breathing
Vomiting
Severe respiratory difficulty
Muffled lung sounds
Muffled heart sounds
Abnormal heart rhythm
Shock
Abdomen that feels empty
Weight loss or jaundice (chronic)
Types
Traumatic
A diaphragmatic hernia or tear that is acquired from trauma
The most common type of hernia in dogs, accounting for about 80% of cases
Congenital
Any hernia that is inherited
Peritoneopericardial Diaphragmatic Hernia (PPDH)
Most common type of inherited hernia that allows for communication between the abdominal cavity and the pericardial sac surrounding the heart
Weimaraners and Cocker Spaniels are predisposed
Hiatal hernia
Hernia around the esophageal connection
More common in Shar Peis and brachycephalic breeds
Pleuroperitoneal hernia
Traumatic and congenital hernias can be further characterized based on their symptoms.
Acute
Severe symptoms that can be immediately life-threatening
Chronic
An asymptomatic hernia that goes undiagnosed and develops into a long term condition
Causes of Hernia (Diaphragmatic) in Dogs
Congenital diaphragmatic hernias are inherited. Traumatic hernias are usually acquired from an accident that injures the abdomen.
Falling out a window
Car accident
Blow to the abdomen
Diagnosis of Hernia (Diaphragmatic) in Dogs
Diaphragmatic hernia will be suspected if your dog is showing symptoms of respiratory difficulty after a traumatic injury, especially one which affected the abdomen. Dogs that have suffered abdominal trauma should be examined regardless of whether they have symptoms since mild hernias that go unnoticed will become harder to treat. Any past traumas can also be relevant if your dog is showing symptoms of chronic gastrointestinal problems and liver disease. Breed and family history are important in diagnosing a congenital hernia; these will be more common in puppies although a mild congenital hernia could go unnoticed until later in life. Congenital hernias may often be combined with other abnormalities, such as a ventricular septal defect.
X-rays are the main tool for diagnosing a diaphragmatic hernia. The veterinarian may add a contrast dye to make the x-ray clearer. An ultrasound or CT scan may also be ordered to for a clearer picture of the abdomen and thoracic cavity. Blood and urine tests help to diagnose liver dysfunction in cases of chronic hernia.
Treatment of Hernia (Diaphragmatic) in Dogs
If your dog has suffered an accident or trauma, you should assess him for immediate injuries and attempt to stop any bleeding. Try to keep the dog comfortable and avoid movement as much as possible during transportation. Cover the dog with a light blanket, but avoid anything that restricts breathing.
The veterinarian will attempt to stabilize your dog as much as possible before administering anesthetic for surgery. Severe cases may require emergency surgery if the abdomen fills with gas and your dog is unable to breathe. Surgery can be quite complex since the abdominal organs will need to be put back into position and the tear in the diaphragm will need to be sutured closed. If it is not an emergency, the veterinarian may refer you to a specialized surgeon. Your dog will need to stay in a veterinary hospital for some time after surgery so that the veterinarian can make sure the gastrointestinal and respiratory systems have returned to normal. This period could be extended based on other injuries. Intravenous pain medication may also need to be administered to make your dog feel better. After returning home, there will be a recovery period of reduced activity based on the veterinarian or surgeon's recommendation. You may need to return for stitch removal, or a post-surgery check-up.
Recovery of Hernia (Diaphragmatic) in Dogs
Diaphragmatic hernia can often be successfully treated with surgery, and your dog may make a complete recovery. Immediate treatment is very important however. Unfortunately, it's estimated that about 15% of dogs with diaphragmatic hernias from trauma die before they can be treated. Other complications, like additional injuries or several congenital defects, can greatly affect your dog's prognosis. If the condition is chronic and fibrous connections have developed around the abdominal organs, this will make it much harder to separate and reposition the organs without damage. Your dog's chances of recovery can be determined more accurately by a veterinarian upon diagnosis.
Hernia (Diaphragmatic) Questions and Advice from Veterinary Professionals
Rocky
terrier
8 Months
0 found helpful
A few days ago my puppy got hit by a car this Friday on his left side. Due to the impact he has a fractured pelvic and has an hernia. By the doctor at the emergency he needs a surgery by due to monetary incompletion (4,000) he was giving back and recommend to take him somewhere else. I did took him to the first vet and the diagnose of this doctor was my puppy has a rupture bladder and his left leg will be paralyzed and there is no need of surgery because there is nothing to do. Instead to put him down. I took my dog to the 2nd recommend place and this Doctor told exactly what he was. He said he has an hernia the abdominal wall is torn his intestines are out of place in which there is swelling, alot of brusing and blood. The doctor told me the surgery was suppose to be done immediately, but like I told him I don't have that money up front. He said we have to wait for his swelling to reduce, he needs to eat and have bowl movement in which he urinates fine, but he was not done any feces. He will also need a pelvic surgery as well. What is the best thing to give my puppy for him to be able to poop?
Based on his condition will my puppy be able to stay with me forever?
Is it normal for his urine to smell?

He is really active every sound he hears he picks his ears up, and he barks is this a good condition?
Add a comment to Rocky's experience
Was this experience helpful?
Smokey
terrier
3 Years
0 found helpful
I'm a 37 year-old woman with a disability for depression and mood disorder. I just adopted a rescue dog about 10 days ago who is the sweetest thing you've ever seen. His name is Smokey and he's a 3 year-old terrier mix. I began the process of getting papers for him to be my official emotional support dog. The family that was "sort-of" taking care of Smokey and found him on the street, said he had been acting differently for the past month.

I took him directly to the vet the day after I got him. He recieved all his vaccinations and they said his blood and urine analysis came back ok. All they suggested I go back for was to micro-chip and neuter him.

After caring for him for this short time, I continued to feel like there was something off with him. Sleeping a lot, not very active, not very hungry and kind of skinny. I took him back to the vet today and this second vet listened to his chest and heart and said it didn't sound right. She suggested an X-ray, which I approved (even though I can't afford it since I recently lost my job and am unemployed) The X-rays came back and it wasn't pretty. Smokey barely has any lung capacity and all of his organs are pushed into his chest cavity. It's definitely a Diaphramatic Hernia and they said they'll call me back later tonight or tomorrow with a treatment plan.

The problem is I can't afford this surgery. I'm so sad and upset. Any advice would be greatly appreciated!

Thanks
Add a comment to Smokey's experience
Was this experience helpful?
Toby
Shih Tzu
12 Years
0 found helpful
I have 12 year old shih-tzu he was hit by a car 7 years ago and I just found out he has diaphragmatic hernia, since it's been too long his Vet recommended a laparoscopy surgery since is safer, but that would cost up to 5,000... I am unable to pay it. Will he suffer if he stays like this without having surgery? Is it worth it him being this old and risking his life doing a laparoscopy? I'm devastated with the news I just dont know what to do, he has been with me for 11 years, my heart hurts for him.
Add a comment to Toby's experience
Was this experience helpful?
KD
Labrador Retriever
5 Months
0 found helpful
My dog was partially ran over this morning, his gums became pale and there was a small amount of blood in his mouth. We took him immediately to the vet and was diagnosed with diaphragmatic hernia. He's having a labored breathing but he is still very responsive. the doctor said he needs surgery but we don't have enough money for it. She also told me that there are cases that the still survives even without the surgery.
Add a comment to KD's experience
Was this experience helpful?
Boo
Saint Bernard
15 Months
1 found helpful
Hi, I recently adopted a 15 month old St. Bernard. She was originally a stray who had been roaming for 4 weeks prior to being captured. When I adopted her on 4th April 2018 I was aware that she may have had a problem with her right hind leg, turns out she has a fractured pelvis and a broken femoral neck and needs a hip replacement, we suspect she may have been involved in an RTA whilst straying. She was only 23kg when captured, she was very malnourished and had muscle wastage and needed lots of tlc. She was doing great when I adopted her, she was putting weight on, had a great appetite and was generally very happy. She was spayed on 26th April and I had all the pre anaesthetic blood tests done etc which I presume test her liver and kidney function etc.... So after having her for nearly 12 weeks, she was 39kg and doing great....then on the 19th June 2018 she was rushed to my vets with breathing difficulties, turns out she had a diaphragmatic hernia and her Liver and gall bladder where sitting in her chest, they had to remove part of her liver as it was twisted, they also removed liver and lung lobes. she had 5 litres of fluid drained from her chest in total.
So my question to you is.... 7 weeks prior to this happening she was spayed and had the pre anaesthetic checks done.... would this have shown an abnormality in her pre op tests?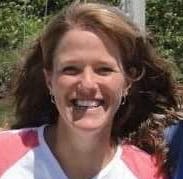 1611
Recommendations
A diaphragmatic hernia may not have showed any signs prior to becoming an emergency, no - If the hernia was there but was not causing a problem at the time, there may not have been any signs that it was there. I'm glad that Boo is okay.
Thank you.....But if her liver was damaged and twisted would it not have shown higher enzyme levels in her bloods when tested?
Add a comment to Boo's experience
Was this experience helpful?
Maple
Pug
6 Months
0 found helpful
Has Symptoms
Difficulty gaining weight
My 6 month old pug has a diaphragmatic hernia in which her liver is stuck in but not purtruding into the lung cavity. Xrays look normal, this was found during surgery. Would you recommend surgery? Most of the advice I see is in regards to a hernia caused by trauma but this appears to be a birth defect. Thank you.

Symptoms- chronic diaherra and trouble gaining weight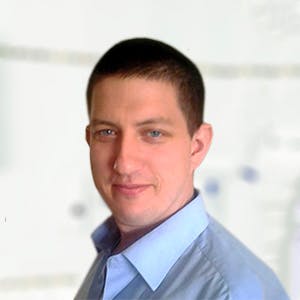 3320
Recommendations
In a dog Maples' age we would be leaning more towards a birth defect over traumatic injury, I would recommend having the defect closed as it may cause issues later on in life; personally (depending on the severity of the defect) I would have corrected it on sight if it was possible. But I would put her in for another surgery to correct the defect and have her spayed if not done so already. Regards Dr Callum Turner DVM
Add a comment to Maple's experience
Was this experience helpful?
Puppy
Cavalier King Charles Spaniel and Papillion
10 Weeks
1 found helpful
There is a 10-week-old puppy I am thinking about purchasing. I found out today that a few of the pups have hernias. They are a mixed breed: Mom is Papillion/Japanese Chin and Dad is a Cavalier King Charles. One of the boys has an umbilical hernia. But I am most interested in the female whose hernia is on the left side and higher than an umbilical. My concern is whether this may be pericardial or diaphragmatic ? She is one of 2 runts of the litter. The other was fine. I really like her I just don't know how serious this might be.

Thank you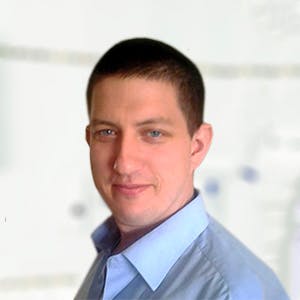 3320
Recommendations
I'm not sure where you're referring the hernia is, diaphragmatic hernias as not visible from the outside and are diagnosed based on symptoms and need x-rays to confirm. If you have any doubts or concerns you should have a third party Veterinarian examine the pup before you commit to purchasing. Regards Dr Callum Turner DVM
Thank you very much. I did not know from my online reading that this type of hernia was inside. I still am unsure. The hernia is further up on the body, on the left side of the chest and definitely not at the bellybutton. Thanks again.
Add a comment to Puppy's experience
Was this experience helpful?
Jace
Morkie
10 Years
1 found helpful
Today I took my dog to the vet for his yearly.. I notice a day last week he had raspy breathing but went away. The vet ordered an xray and he has a diaphragmatic hernia. The vet said he could not operate.. due to him only having done 12 in his 50 years but we live in a small town. Anyways they told him we could go to a specialist or take him home and just let him be. Hes not having any symptoms but that one raspy voice day. Anyways.. they think his hernia has slowly came about from a weaked diapragm.. not from trauma. My question is.. can a dog live like this?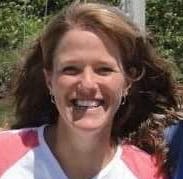 1611
Recommendations
A dog can live like that, yes. If Jace lives a relatively quiet life, he may not be affected by the hernia. You may be able to call around in the meantime to larger centers and find a clinic that could do the surgery for you, or save up funds until you are able to have the specialist do the surgery, as it is obviously better for Jace to have the hernia repaired.
Well I would love to get him surgery however he is 10, and his vet is concerned about his kidney's during anesthesia. So I'm just not sure what to do at the moment.

Thank you so much for the reponse. I didnt know if my vet was sending me home to wait for the end or just figured he could live with it like this.
Add a comment to Jace's experience
Was this experience helpful?
Simon
Terrier cross
2 Years
0 found helpful
I am interested in adopting a dog that has had a diaphragmatic hernia repaired.
I am wondering if there are any problems that might arise later in his life that I should be aware of
Thanks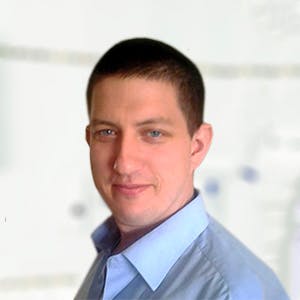 3320
Recommendations
Generally, there is a high success rate with surgical correction with dogs leading normal lives; there is always the risk of recurrence but this is low. If Simon is otherwise healthy there should be no reason to adopt him, you should note that in cases of congenital hernias he should not be bred. Regards Dr Callum Turner DVM
Add a comment to Simon's experience
Was this experience helpful?
Baby
Chihuahua
7 Years
0 found helpful
I have a 4.2 pounds femelle Chihuahua who is now around 7 years old . She has a diaphragmatic hernia the abdominal contents were completely overtaking the left side of the thoracic cavity . My question is : Do you think she will be okay to fly Airlines on a cabin for a long trip ?
can we take here with us on a trip to Paris France ?we leave in south Texas , the trip duration will be 20 h + .
Thank you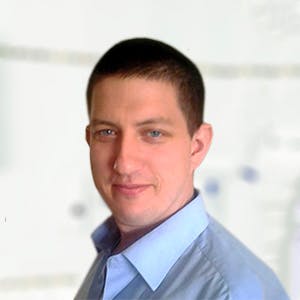 3320
Recommendations
Any decision to fly would be based on the examination of the USDA Accredited Veterinarian signing the certificate or Pet Passport before travel; I cannot comment, however you should start looking into the regulatory side of this journey now by looking at the link below and contact a USDA Accredited Veterinarian. Regards Dr Callum Turner DVM www.aphis.usda.gov/aphis/pet-travel/by-country/eu/pettravel-france www.aphis.usda.gov/aphis/pet-travel/bring-pet-into-the-united-states
Add a comment to Baby's experience
Was this experience helpful?
Buddy
Border Collie
Two Years
0 found helpful
My dog was diagnosed with diaphragmatic hernia after being ran over 8 months ago. He has a slight cough when he exercises and doesn't have as much of an appetite. He is happy otherwise and it doesn't seem to bother him one bit. Surgery isn't an option, so what is likely to happen if this is left untreated?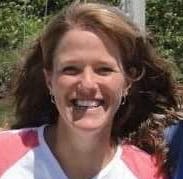 1611
Recommendations
Thank you for contacting us about Buddy. I'm sorry that he had that injury. Diaphragmatic hernias can act a number of different ways, as there is basically a hole between the abdomen and the chest. It is possible that he will have minimal effects, if the hole is small and nothing happens to migrate into an area where it doesn't belong. He could also have significant problems breathing if his abdominal organs move into his chest. Without seeing him and the extent of his injury, I have a hard time commenting on which direction his hernia might take. I have some concerns about his decreased appetite, and suspect his cough might be related, but if he is doing well otherwise, he might be okay. If you have concerns about him, don't hesitate to contact your veterinarian.
Add a comment to Buddy's experience
Was this experience helpful?
rudy
Golden Doodle
5 Years
0 found helpful
Our 5 year old golden doodle started throwing up his food on friday night, some on saturday and on monday we took him to our local vet. they ran some blood tests and an xray and said he could have a possible diapramatic hernia but not sure. he does not exhibit any breathing problems, wags his tail and does what he does everyday without problems. he is a eater meaning he trys and eat anything that will fit into his mouth. we have found shop rags that he has somehow gotten ahold of and eaten. they usually come out in the end. Our vet says they are not equipped to operate on something like this as its unusual and not very common. Can they be missing something in the x rays like an obstruction or something. we did locate another vet in lake city, mn that has experience in the hernias that i described. they are going to look at our dog tonight at 5:00 pm but she has reservations that our dog has a diapramic hernia as the breathing is normal, he acts normal, eats normal but throws part of his food up after eathing. thanks for any help in this matter.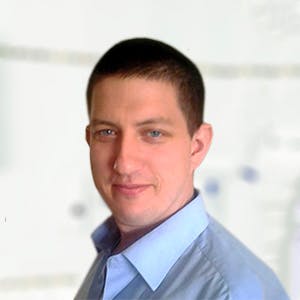 3320
Recommendations
Diaphragmatic hernias are usually easy to see on x-rays as there is abdominal contents in the thoracic cavity; in the link below, if you open the diagnostics section you will see two normal x-rays and two x-rays with diaphragmatic hernia which you will be able to see the different around the diaphragm. Another opinion with a Veterinarian which has experience with this type of hernia is important to either confirm or rule it out. Regards Dr Callum Turner DVM www.acvs.org/small-animal/diaphragmatic-hernia
Add a comment to rudy's experience
Was this experience helpful?
Angie
Dachshund
2 Years
0 found helpful
Thank you so much for your quick response. Angie is still at the hospital. I am worried and anxious because she has a lot of fluid and air in her lungs, but it is being taken out every couple of hours. She is on painkillers and antibiotics, but the vets are not providing her with any oxygen. I understand her discomfort and pain but is it life threatening if panting continues to happen for a few more days? What is a general recovery time post diaphragmatic hernia surgery?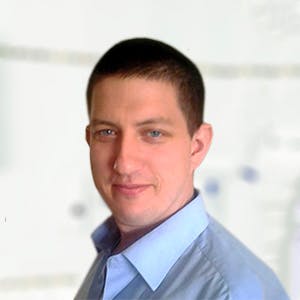 3320
Recommendations
Oxygen is only required if her body isn't getting enough oxygen which can be checked with a pulse oximeter. It sounds like this diaphragmatic hernia occurred due to trauma (fractured pelvis) so it is more complex than a congenital hernia. Pain management is the most important part of post surgical care along with regular monitoring; I understand your concerns but I am unable to examine Angie to determine if there needs to be a change in post surgery management, I've added some links below on the procedure. Regards Dr Callum Turner DVM https://wagwalking.com/treatment/diaphragmatic-herniorrhaphy www.acvs.org/small-animal/diaphragmatic-hernia www.acvs.org/files/proceedings/2012/data/papers/108.pdf
Add a comment to Angie's experience
Was this experience helpful?
Angie
Dachshund
2 Years
0 found helpful
Hi, my question is. Why is my dog still panting/ heavily breathing and still in a lot of pain post 48 hours of Diaphragmatic Hernia Surgery? Is it normal for her to be panting like this? She also has fractured pelvic bone. How soon can we expect her to be pain free and heal completely?
Waiting for your reply.

Thanks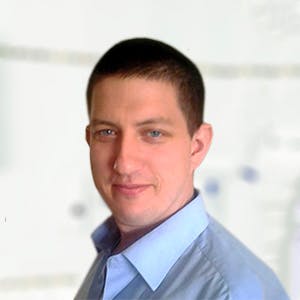 3320
Recommendations
Panting and heavy breathing can be in response to pain from the surgery or the fractured pelvis; it is normal for a dog to feel discomfort after surgery and the pain response may cause panting. If the panting is excessive, then you may need to return to your Veterinarian for a check to make sure that Angie is getting an adequate amount of oxygen and isn't in too much pain. Regards Dr Callum Turner DVM
Add a comment to Angie's experience
Was this experience helpful?
bolt
labradore
5 Years
0 found helpful
my lab dog 5year old has a lots of blood bleeding...he felt very week even he cant walk properly.my dr suggest to not give him a water and food.he is only on gulocose dirp and medicience.is he has hernia diaphramatic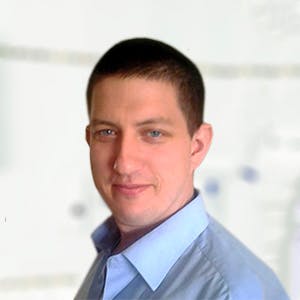 3320
Recommendations
The symptoms you are describing may be attributable to a few different causes including infections, poisoning, obstructions etc… Conditions like diaphragmatic hernia would need to be diagnosed with an x-ray of the chest which would show abdominal organs in the thoracic cavity. Blood in the vomit may be caused by poisoning, stomach ulcers and other conditions, more investigation into the underlying cause is needed. Regards Dr Callum Turner DVM
Add a comment to bolt's experience
Was this experience helpful?
Mac
Chihuahua
5 Years
0 found helpful
Has Symptoms
Perforated hernia in left sode of rear belly
Does wrapping the spot where the hernia is with an ace bandage help until their appt for surgery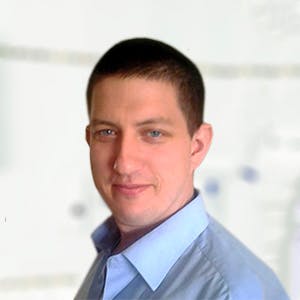 3320
Recommendations
If the hernia isn't causing any issues, it maybe better to leave it be; it is possible to bandage a hernia, but it must be a reducible hernia (can be pushed back in) and the bandage cannot be too tight as it may cause further complications, also the area maybe difficult to bandage correctly; but please consult with your Veterinarian (can be by phone) before you attempt to bandage. Regards Dr Callum Turner DVM
Add a comment to Mac's experience
Was this experience helpful?