What is Apricot Poisoning?
Apricot poisoning in dogs occurs when dogs ingest the seed for seeds of the apricot. Apricot belongs to the same genera, known as Prunus, along with fruits such as the cherry, chokecherry, peach and almond. The pits of the apricot contain cyanide, which is highly poisonous to dogs. Cyanides are specific chemicals that are in the group known as the cyano group. In the cyano group, each carbon atom possesses three chemical bonds to the nitrogen atom. Many cyanides are in the form of a gas; however, some cyanides come in liquid or solid form. In nature, cyanides come from specific types of fungi, algae, and bacteria. These are found in certain plants. Plants containing cyanides have this defense in order to prevent animals from eating them; it acts as a natural defense.
Apricot poisoning in dogs occurs when dogs ingest the seed of an apricot. The seed of an apricot contains a poisonous chemical, called cyanide, which can lead to severe sickness or even death if untreated.
Apricot Poisoning Average Cost
From 30 quotes ranging from $200 - $2,000
Symptoms of Apricot Poisoning in Dogs
If your dog ingests cyanide, symptoms can begin as early as 15 minutes afterwards or may not begin for a few hours. Symptoms can include:
Watery eyes
Vomiting
Drooling
Right red mucus membranes
Convulsions which can lead to death
Aggression
Bloody stools
Spasms of different limbs
Weakness
Urinary incontinence
Seizures
Abnormal breathing
Diarrhea
Types
There are several different substances in nature that contain cyanide and should be avoided by dogs. Although many fruits and some vegetables are known to have cyanide, the lethal amounts of cyanide do not necessarily occur within the edible parts. The bark of the trees, seeds, and leaves contain the natural toxin. Types of natural substances that contain cyanide include: 
Almonds
Apples
Lima beans
Bamboo shoots
Barley
Peaches
Apricots
Cherries
Flaxseed
Top
Causes of Apricot Poisoning in Dogs
The cause of apricot poisoning in dogs is the ingestion of the apricot seed, which contains the toxic chemical.
Cyanide is absorbed from the gastrointestinal tract
There is tissue death due to lowering of oxygen
The heartt and brain are susceptible
Top
Diagnosis of Apricot Poisoning in Dogs
If you suspect your loved one may have cyanide poisoning due to the ingestion of apricot seed, you must get him to a veterinarian as soon as possible. The veterinarian may ask questions that pertain to the onset of symptoms, the amount of apricot eaten, the time frame of when they were ingested, and any other questions that will help the veterinarian with the diagnosis. The medical professional, if there is time (this depends on your dog's condition), will do a complete examination with blood work, urinalysis, and any other tests he feels is necessary to help him make a definitive diagnosis.
The amount of time the veterinarian feels he has to make the diagnosis will depend on the level of poisoning at that time. Your dog may be already exhibiting serious symptoms, such as convulsions, hyperventilation, trouble breathing, and tremors. Characteristic of cyanide poisoning are blood-red mucus membranes. 
The veterinarian will need to take diagnostic specimens of the stomach to check for HCN in the contents of the stomach. To do so, the medical professional will need to wear protective gear and possibly a respirator when collecting any samples of the stomach contents due to the levels of cyanide. Trocarization is a test in which a sterile instrument is used to withdraw any fluid from the cavity of a body, in this case the stomach, to test for cyanide poisoning. There are other ways to test for cyanide poisoning, such as using a detection tube which is placed in the stomach to withdraw fluid for testing.
Once the physician is aware of the history, the clinical signs, and the finding of hydrocyanic acid in any specimens taken including from the stomach, liver, blood, and the muscles and tissues of your dog it is important to act very quickly to treat your pet. The physician may have given your dog an effective antidote for the poisoning; sodium thiosulfate and sodium nitrate can be successful if given in time. Oxygen therapy may also be given along with the antidote. Most animal species, including dogs, have a normal rate of cyanide in the blood of less than 0.5 mcg/mL. Any amount of cyanide above approximately 3 mcg/mL can be lethal; however, it depends on the size, health, and age of the dog.
Top
Treatment of Apricot Poisoning in Dogs
Treatment must begin immediately; it is important to stop the bonding of cyanide-cytochrome c oxidase and to reestablish the mitochondrial electron transport chain through the membranes. The veterinarian may induce Fe3 into the hemoglobin, give and intravenous injection of nitrates, and give your dog inhaled amyl nitrates to be a decoy chemical receptor for the cyanide.
Inhalation of Nitrates
The veterinarian should give your dog 0.3mL of amyl nitrate as soon as he recognizes cyanide poisoning, preferably very soon after ingesting the apricot seed.
Detoxification
The physician will detoxify by using thiocyanate or rhodanese through intravenous fluids. This will be done in addition to treatment with nitrates.
Sodium Thiosulfate 
An oral dosage of sodium thiosulfate may be given to your dog orally to stop any cyanide production within the stomach.
Other Antidotes
Hydroxocobalamin is another antidote for cyanide poisoning. It is effective in detoxifying cyanide by binding to the cyanide and forming another receptor, which is actually a decoy. Sulfanegen is another antidote that acts as a decoy receptor as well. There are other antidotes that are still being researched by the FDA to ensure effectiveness without severe side effects. It is important to understand that antidotes for cyanide are toxic and must be used with caution.
Top
Worried about the cost of Apricot Poisoning treatment?
Pet Insurance covers the cost of many common pet health conditions. Prepare for the unexpected by getting a quote from top pet insurance providers.
Recovery of Apricot Poisoning in Dogs
Recovery depends on the seriousness of the poisoning in the time it took for your dog to receive medical treatment. Cyanide toxicity can be lethal if left untreated; with immediate treatment the prognosis can be fair to good. Your veterinarian will give you specific instructions on how to care for your pet at home after any medical procedures or treatment have been completed. For some dogs, recovery from cyanide poisoning may take longer than others, and your veterinarian will give you a time frame of recovery. If you see any behavioral changes in your companion or have any questions about the after-care once you are home, do not hesitate to contact your veterinarian.
Top
Apricot Poisoning Average Cost
From 30 quotes ranging from $200 - $2,000
Top
Apricot Poisoning Questions and Advice from Veterinary Professionals
Yorkshire Terrier
Seven Years
2 found helpful
2 found helpful
Ate an undisclosed number of seedless apricots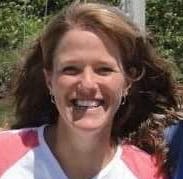 Dr. Michele K. DVM
2 Recommendations
Thank you for your question. An 'undisclosed number' may cause significant GI upset. If your small dog is vomiting and showing signs of intestinal disease, It would be best to have your pet seen by a veterinarian, as they can examine them, see what might be going on, and get any testing or treatment taken care of that might be needed.
Oct. 20, 2020
Was this experience helpful?
terrier
Nine Years
0 found helpful
0 found helpful
Years ago I had a terrier who began developing welts, boils, cist, I am not sure what they were. He had them for over a year. We took him to 3 different vets and they all told us there was nothing they could do for him. They smelled like "death" and he licked toe ones he could reach. We had 2 apricot trees and towards the end of the season he began eating the pits. He would crack them open and eat the insides. Within 4 to 6 weeks all the lesions were gone and never came back. He had a major stroke at 16.The research I have done all tells me the pits are poisonous. Ay thoughts?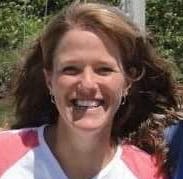 Dr. Michele K. DVM
0 Recommendations
Thank you for your question. I apologize for the delay, this venue is not set up for urgent emails. It seems possible if he was eating a low level all the time that they may have had an effect on him - I believe they can cause some photosensitivity.
Oct. 15, 2020
Was this experience helpful?
Apricot Poisoning Average Cost
From 30 quotes ranging from $200 - $2,000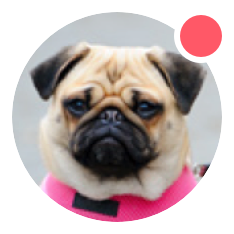 Need pet insurance?