What is Apricot Poisoning?
Apricot poisoning in dogs occurs when dogs ingest the seed for seeds of the apricot. Apricot belongs to the same genera, known as Prunus, along with fruits such as the cherry, chokecherry, peach and almond. The pits of the apricot contain cyanide, which is highly poisonous to dogs. Cyanides are specific chemicals that are in the group known as the cyano group. In the cyano group, each carbon atom possesses three chemical bonds to the nitrogen atom. Many cyanides are in the form of a gas; however, some cyanides come in liquid or solid form. In nature, cyanides come from specific types of fungi, algae, and bacteria. These are found in certain plants. Plants containing cyanides have this defense in order to prevent animals from eating them; it acts as a natural defense.
Apricot poisoning in dogs occurs when dogs ingest the seed of an apricot. The seed of an apricot contains a poisonous chemical, called cyanide, which can lead to severe sickness or even death if untreated.
Book First Walk Free!
Symptoms of Apricot Poisoning in Dogs
If your dog ingests cyanide, symptoms can begin as early as 15 minutes afterwards or may not begin for a few hours. Symptoms can include:
Watery eyes
Vomiting
Drooling
Right red mucus membranes
Convulsions which can lead to death
Aggression
Bloody stools
Spasms of different limbs
Weakness
Urinary incontinence
Seizures
Abnormal breathing
Diarrhea
Types
There are several different substances in nature that contain cyanide and should be avoided by dogs. Although many fruits and some vegetables are known to have cyanide, the lethal amounts of cyanide do not necessarily occur within the edible parts. The bark of the trees, seeds, and leaves contain the natural toxin. Types of natural substances that contain cyanide include:
Almonds
Apples
Lima beans
Bamboo shoots
Barley
Peaches
Apricots
Cherries
Flaxseed
Causes of Apricot Poisoning in Dogs
The cause of apricot poisoning in dogs is the ingestion of the apricot seed, which contains the toxic chemical.
Cyanide is absorbed from the gastrointestinal tract
There is tissue death due to lowering of oxygen
The heartt and brain are susceptible
Diagnosis of Apricot Poisoning in Dogs
If you suspect your loved one may have cyanide poisoning due to the ingestion of apricot seed, you must get him to a veterinarian as soon as possible. The veterinarian may ask questions that pertain to the onset of symptoms, the amount of apricot eaten, the time frame of when they were ingested, and any other questions that will help the veterinarian with the diagnosis. The medical professional, if there is time (this depends on your dog's condition), will do a complete examination with blood work, urinalysis, and any other tests he feels is necessary to help him make a definitive diagnosis.
The amount of time the veterinarian feels he has to make the diagnosis will depend on the level of poisoning at that time. Your dog may be already exhibiting serious symptoms, such as convulsions, hyperventilation, trouble breathing, and tremors. Characteristic of cyanide poisoning are blood-red mucus membranes.
The veterinarian will need to take diagnostic specimens of the stomach to check for HCN in the contents of the stomach. To do so, the medical professional will need to wear protective gear and possibly a respirator when collecting any samples of the stomach contents due to the levels of cyanide. Trocarization is a test in which a sterile instrument is used to withdraw any fluid from the cavity of a body, in this case the stomach, to test for cyanide poisoning. There are other ways to test for cyanide poisoning, such as using a detection tube which is placed in the stomach to withdraw fluid for testing.
Once the physician is aware of the history, the clinical signs, and the finding of hydrocyanic acid in any specimens taken including from the stomach, liver, blood, and the muscles and tissues of your dog it is important to act very quickly to treat your pet. The physician may have given your dog an effective antidote for the poisoning; sodium thiosulfate and sodium nitrate can be successful if given in time. Oxygen therapy may also be given along with the antidote. Most animal species, including dogs, have a normal rate of cyanide in the blood of less than 0.5 mcg/mL. Any amount of cyanide above approximately 3 mcg/mL can be lethal; however, it depends on the size, health, and age of the dog.
Treatment of Apricot Poisoning in Dogs
Treatment must begin immediately; it is important to stop the bonding of cyanide-cytochrome c oxidase and to reestablish the mitochondrial electron transport chain through the membranes. The veterinarian may induce Fe3 into the hemoglobin, give and intravenous injection of nitrates, and give your dog inhaled amyl nitrates to be a decoy chemical receptor for the cyanide.
Inhalation of Nitrates
The veterinarian should give your dog 0.3mL of amyl nitrate as soon as he recognizes cyanide poisoning, preferably very soon after ingesting the apricot seed.
Detoxification
The physician will detoxify by using thiocyanate or rhodanese through intravenous fluids. This will be done in addition to treatment with nitrates.
Sodium Thiosulfate
An oral dosage of sodium thiosulfate may be given to your dog orally to stop any cyanide production within the stomach.
Other Antidotes
Hydroxocobalamin is another antidote for cyanide poisoning. It is effective in detoxifying cyanide by binding to the cyanide and forming another receptor, which is actually a decoy. Sulfanegen is another antidote that acts as a decoy receptor as well. There are other antidotes that are still being researched by the FDA to ensure effectiveness without severe side effects. It is important to understand that antidotes for cyanide are toxic and must be used with caution.
Recovery of Apricot Poisoning in Dogs
Recovery depends on the seriousness of the poisoning in the time it took for your dog to receive medical treatment. Cyanide toxicity can be lethal if left untreated; with immediate treatment the prognosis can be fair to good. Your veterinarian will give you specific instructions on how to care for your pet at home after any medical procedures or treatment have been completed. For some dogs, recovery from cyanide poisoning may take longer than others, and your veterinarian will give you a time frame of recovery. If you see any behavioral changes in your companion or have any questions about the after-care once you are home, do not hesitate to contact your veterinarian.
Apricot Poisoning Questions and Advice from Veterinary Professionals
Perl
Poodle
11 Years
1 found helpful
My dog at a lot of dried apricots and has diarrhea I'm not sure if it has apricot poisoning or if it at too many that it has diarrhea. I don't know if I should take it to the Vet she's still acting normal like she usually does but didn't eat since Sunday and has diarrhea. I don't know what to do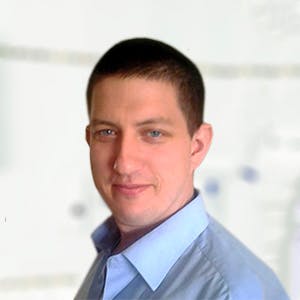 3320
Recommendations
As I explained in my previous answer, if you suspect that Pearl has ingested apricots it is best to visit your Veterinarian or Emergency Veterinarian. If she had just ingested the apricots, I would recommend inducing vomiting using hydrogen peroxide, but if she is showing symptoms of apricot poisoning the poison has been absorbed and the damage has been done. Also, in your previous question you stated that there was blood in her stool; again your Veterinarian should be consulted about this. Regards Dr Callum Turner DVM
Add a comment to Perl's experience
Was this experience helpful?
Keewi
Pomchi
3 Years
0 found helpful
I think my dog just ate an apricot seed. My dad was eating apricots in the living room and while i left my dog unattended I think he ate one. When i went to see what he was doing, he had one in his mouth, but i quickly wrestled it away from him. However, my dad ate two and I could only find the one apricot seed. Therefore, I think that my dog ate the first one. He usually chews stuff that are too big to swallow so I don't think he swallowed it whole. But it was just one apricot seed, should I be worried? I am kinda freaking out because I want to take him to a dog hospital but I don't have enough money to take him. He is kind of on the smaller side of dogs but he isn't tiny like a Chihuahua.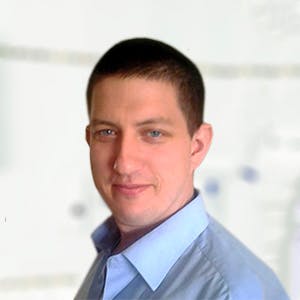 3320
Recommendations
Generally you would see symptoms of poisoning within a few hours of ingestion, the problem with apricot seeds is that the toxin present varies from apricot to apricot so it is difficult to know when a concerning about has been consumed or not. You should monitor Keewi for the time being, but generally we would have expected to see a symptom by now (it's been nine hours since your question); if you have any doubts or symptoms present, you should visit a Veterinarian or alternatively call the Pet Poison Helpline. Regards Dr Callum Turner DVM www.petpoisonhelpline.com/poison/apricot/
yea it happened around 12:30 am and it is now 11:20 am and we don't see any symptoms. he hasn't thrown up, still plays normal, no blood in his stool, no diarrhea, no drooling, etc. he still acts the same. how long should i be worried about it or are we pretty much in the clear?
Add a comment to Keewi's experience
Was this experience helpful?
Tanish
Shih Tzu
5 Years
0 found helpful
hello.
my dog ate one seed of apricot.
i just wanted to know that how much is it safe for a dog? or is just one seed of apricot dangerous enough for a dog? and my dog is small sized.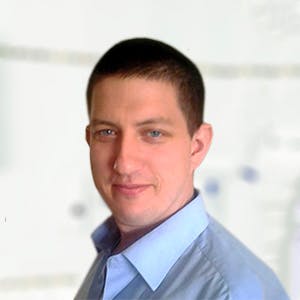 3320
Recommendations
The biggest concern with a single apricot pit is whether or not it will cause an obstruction especially in a smaller dog, you should monitor the stool for signs of the pit but if you notice issues with defecation or there is no pit you should visit your Veterinarian for an examination. Regards Dr Callum Turner DVM
Add a comment to Tanish's experience
Was this experience helpful?
Max
Mastiff
5 Years
0 found helpful
This happened about 5 years ago now. We had two dogs. Max is a bull arab/bull mastiff and diesel a bull arab/wolfhound/great dane. Both dogs consumed a varying amount of apricots(unbeknownst to us) off a fruiting tree we didn't know we had. Diesel being the alfa male and clearly ate more, died shortly after from cyanide poisoning and max was unwell for a few days but is thankfully still with us. I wanted to know if there was any long term effects we can look out for?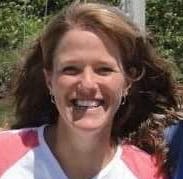 1611
Recommendations
Thank you for your email. I'm very sorry about the loss of your Diesel. The toxic effects of cyanide poisoning to not tend to linger or cause long lasting effects, 5 years later. If Max is having loose stools or any other GI effects, possible reasons may be dietary indiscretion, parasites, or intestinal infections. If it is not inproving, he should see his veterinarian for an exam and treatment, if any is needed. I hope that he does well.
Great dane mix, 6 years old just ingested 5 sapling apricot trees approximately 6 inches tall.

Should I take to the vet?
Add a comment to Max's experience
Was this experience helpful?
Bolt
Maltipoo
1 Year
1 found helpful
My dog has been vomiting. One of the piles had a bunch of leaves in it that resemble apricot leaves. There are several small tree sprouts around our tree, so I'm thinking That's what he ate. He's lethargic and he seems to have problems with his hind legs or butt. He sits down weird and then lays on his stomach.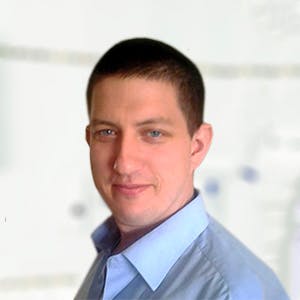 3320
Recommendations
The leaves of apricot trees are also poisonous; vomiting is a common initial sign but dilated pupils, lethargy, bright red gums and death may occur. If you have activated charcoal, give it to Bolt immediately and visit an Emergency Veterinarian or call the Pet Poison Helpline for further assistance. Regards Dr Callum Turner DVM
www.petpoisonhelpline.com/poison/apricot/
Add a comment to Bolt's experience
Was this experience helpful?
Jackson
Beagle
10 Years
0 found helpful
My dog has been eating apricots that fell from the tree, he does not have any symptoms other than shaking, however he has had the shakes off and on for awhile due to his old ACL repair.. is there a way to clear him out a bit for safe keeping? You said hydrogen peroxide but left little info on how or how much to administer.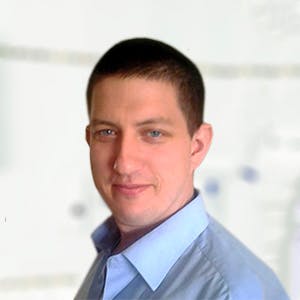 3320
Recommendations
Apricot poisoning may occur if apricot pits are consumed in large enough amounts (especially if they are chewed up); firstly prevent Jackson from consuming any more apricots by picking up fallen apricots or fencing off that section of the garden. If consumption occurred in the last few hours, 3% hydrogen peroxide may induce vomiting to bring up any stomach content; short of that a visit to your Veterinarian would be required for preventative medical therapy which is prescription only. Symptoms of apricot poisoning are usually breathing difficulties, bright red gums, diarrhoea among other symptoms listed on this page. It may be best to visit your Veterinarian to check Jackson over to be on the safe side since shaking is a normal occurrence for him. Regards Dr Callum Turner DVM
Add a comment to Jackson's experience
Was this experience helpful?
Pearl
Poodle
11 Years
1 found helpful
I don't know if my dog has apricot poisoning or not I think it does but I'm not sure. My dog has diarrhea with a little but of blood in her stool. She hasn't eaten since Sunday but she's drinking liquids. I'm going to take her to the vet tomorrow afternoon because I know that this can be life threatening and she is already showing symptoms.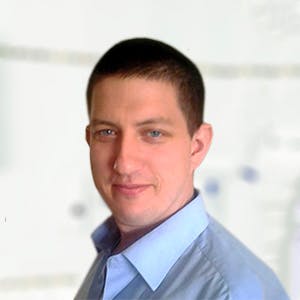 3320
Recommendations
If you suspect that Pearl has ingested apricots, especially a few days ago I would strongly recommend you go to your Veterinarian or Emergency Veterinarian immediately as apricot poisoning may lead to death in some cases. Regards Dr Callum Turner DVM
Add a comment to Pearl's experience
Was this experience helpful?
Pablo
French Bulldog
4 Months
My dog ate apricots hours ago and he threw up 2 seeds. He is sleeping now,should i take him to the vet?