What are NexGard Allergies?
NexGard is a flea and tick protection system that comes in a chewable pill for dogs. This tasty and soft chew has been approved by the FDA and is considered safe for dogs. The active ingredient, afoxolaner, has been proven to effectively treat and control ticks and fleas for one month when given regularly. This item is from the makers of Frontline.
Although many dogs tolerate NexGard quite well, there are specific side effects that are listed on the label. When you are giving your dog this chewable tablet, it is essential to be familiar with the side effects that can occur. If your dog does have adverse effects to this medication, consult your veterinarian without delay.
Many flea and tick treatments do come with warnings about side effects; however, it is vital you give your dog some sort of flea and tick preventative to avoid Lyme disease and other conditions caused by flea and tick infestations. This is especially important if your dog goes outside on a regular basis and if you live in an environment where fleas and ticks are very common.
NexGard allergies in dogs occur when dogs have an allergic reaction to or suffer from side-effects of this popular flea and tick treatment. The active ingredient, afoxolaner, may not agree with all dogs that ingest this oral preventative.
Book First Walk Free!
Symptoms of NexGard Allergies in Dogs
Symptoms of an allergic reaction to NexGard will vary from dog to dog. Frequently diagnosed reactions to this flea and tick treatment include:
Dry and flaky skin
Loss of appetite
Vomiting
Diarrhea
Lack of energy 
Types
There are various types of active ingredients in flea and tick treatments which include:
Pyrethrins
Pyrethroids
Etofenprox
Fipronil
Methoprene
Methylcarbamate
Imidacloprid
Amitraz
Selamectin
Nitenpyram
Fluralaner
Sarolaner
Lotilaner
Causes of NexGard Allergies in Dogs
Causes of NexGard allergies in dogs are primarily due to the reaction from the active ingredient, afoxolaner. Specific causes include:
The hypersensitivity towards the main ingredient
An over-reactive immune system
Afoxolaner causing skin irritation to the sensitive skin of the dog
Diagnosis of NexGard Allergies in Dogs
If you have recently started giving your dog NexGard and they are showing signs of a reaction, it is crucial to stop giving them the preventative medication and contact your veterinarian. When you take your dog to the clinic, take the package of this flea and tick preventative treatment to help the veterinarian come to a diagnosis. The veterinarian will take a closer look at the ingredients, asking questions pertaining to when the symptoms began.
To avoid a differential diagnosis, the clinical team will perform various tests, such as blood work, urinalysis, and a biochemistry profile. Depending on your dog's symptoms, your veterinarian may want to perform other assessments; however, this will depend on your dog's present condition.
If your dog has skin irritation, the medical professional will take a closer look to determine if a skin test is required to be sure the inflammation and soreness is a result of the NexGard. Your veterinarian may decide to wait before a costly test is conducted; once your dog stops taking the tablets, the symptoms may dissipate. It is important to understand that this may take more than one month since this flea and tick treatment is given once a month, and it may still be in their system for up to 30 days. Once your veterinarian suspects that your dog is allergic to the product, they will advise you to stop giving your companion the treatment and will recommend an alternative method to help prevent fleas and ticks.
Treatment of NexGard Allergies in Dogs
Effective treatment of a NexGard allergy will be to stop administering this chewable pill to your dog. Unfortunately, there is no immediate clinical method to remove the drug from your pet's system but depending on your dog's condition, supportive treatment may be offered. Treatment methods that can help in the meantime are:
Topical Medications
Applying a topical medication to your dog's skin, if the reaction caused a skin irritation, will ease the sensitivity and discomfort. Topical medications may help your dog stop itching and licking the skin.
Alternate Preventatives
Finding an alternate preventative for your dog's flea and tick treatment is essential. You may want to research other alternatives, including holistic types, to keep your dog free of these parasites. Do not try to treat the fleas and ticks without consulting your vet in case your dog has a sensitivity to other products. Your medical professional can also suggest specific flea and tick treatments.
Recovery of NexGard Allergies in Dogs
If your dog is often outdoors it will be important to find protection against infestations that works for them, yet does not include such harsh ingredients. Protecting your pet from fleas and ticks prevents more serious conditions from occurring, such as Lyme disease and other illnesses.
Once you find an alternative that works for your dog, it may take them some time to adjust. Monitor your dog's skin and coat for infestations to be sure the new preventative is working properly.
If your dog develops symptoms of allergies after you have removed the Nexgard chewable from their diet, contact your veterinarian. Your veterinarian may then decide to do further allergy testing to identify the ingredient they are allergic to.
NexGard Allergies Questions and Advice from Veterinary Professionals
Blue
Border Collie
Twelve Years
3 found helpful
After her dose of Nexgard, my Border Collie had difficulty swallowing and diminished appetite, ataxia, falling, and dry flaky skin. Within a week she was having small focal seizures and a tremor. My vet agreed it was caused by Nexgard and said we would never use it again, but her symptoms continued to worsen. I had her treated with acupuncture and detox, but she worsened and was hospitalized 3 months later for a week with grand mal cluster seizures, and lost her hearing and vision in one eye. We spent months trying to control them with antiseizure meds, but she continued to decline. We filed an adverse event report with Merial, but nothing can replace my girl. This toxic pesticide should be taken off the market and NEVER used on pets. PLEASE do not EVER use or any drug in its class (edible or topical isoxalozines) this on your dog. Look up the FDA warning letter about neurological damage from this that came out in Fall 2018.
I read your story and I can relate in the drastic health decline in your dog. I recently had a traumatic experience with my dog and his first dose of nexgard chewable. My heart goes out to you and your pet. I hope to continue reaching out to as many possible, informing them this toxic treatment.
Add a comment to Blue's experience
Was this experience helpful?
Nanna
PitLab mix
4 Years
10 found helpful
I have been giving both my dogs Nextgard and I noticed they vomit a few hours after they take it. My vet says it is not from the Nextgard. To feed them more often. This time my larger female dog was off balance and vomited. She did the same thing last month. It only last a short while but any amount of time is too long for my dog to go through. We had another dog that had seizures from Triflexis and passed away, what are some alternatives maybe natural flea repellents?
I have a yellow lab , who also experienced this last year but wasn't sure if it was the next guard I told my vet he said he wasn't sure because it didn't happen again and he seems healthy that was last year so it's the time a year I give my dogs there next guard and it was fine last month and I gave it again this month 5 days ago and my lab had the same thing happen like he was super shaky couldn't move his back legs and was very unbalanced and then he vomited it was a short episode but I'm not going to give it to him any more I have a basset and she's been fine on it
i have a 7 month old Yorkshire and i also gave her Nexgard. within an hour she started to feel sick and will throw up everything she ate. she also started to have skin issues and have been scratching her skin non stop. i recommend all dog owners TO STOP FEEDING their dogs with Nexgard. dont poison your love ones with this.
My heart goes out to all of you who've had a bad experience with NexGard. I gave my 13 year old cocker spaniel a NexGard chewable on May 22nd with her dinner. Thursday morning she was very sick, lethargic, wouldn't eat, drink, seemed disoriented. When she got up, her legs wobbled and she just lay back down. Drank a bit of water and did go potty. Friday morning, same thing. Saturday, I finally hand fed her 15 little pieces of lamb chop, no seasonings. Otherwise, same thing as Thursday and Friday. Saturday, got a little more lamb down her by hand feeding but she was still very sick. Sunday, after researching online, I decided to try milk thistle at the rate of 2-3 mg of milk thistle per pound of dog's weight. Had to open the capsules and guess at the 2-3 mg, but got the first dose in her with some cream cheese and meat. She started acting better after a few hours. For the next 5 days, I gave her slightly cooked (medium-rare) red meats (lamb, venison, beef) and just dipped the meats in the milk thistle powder. I added some cooked white rice the last two days, then started adding a little dog kibble back in. She improved after each daily dose of milk thistle. Now she's back to normal.
She was so sick, I thought I was going to lose her. I refused to take her to the vet after reading some of the comments by people about vets not taking the adverse reaction to NexGard seriously enough. From now on, I'm using a natural flea and tick repellent of rose geranium essential oil mixed with a bit of almond oil. My friend puts a few drops around her dog's neck and on his tail and doesn't have a flea and tick problem.

Roberta
About 6 months ago a veterinarian told me to try NextGuard for flea and tick protection for my 3 year old chihuahua terrier mix. After 3 months she started losing fur on her ears and itching her ears. The vets assume food allergy or dry skin. My dog never had these issues until Next Guard. I stopped using AdVantax 2 as it made my dogs skin burn at the application site and they had lethargy . I do not trust anymore flea tick treatments on my small breed dogs. I will try rose geranium eoil with almond oil. My vet bill was almost 300 dollars for check up no shots and Next Guard. Now she has skin problems. Never again
I gave my 11 month German Sheppard her first dose of nexguard today and she has threw up 3 times and has had diarrhea for a few hours now. Needless to say I am stopping treatment after reading the side effects and understanding it may be a direct result of the drug. I hope she will be better soon and I would prefer not to get a huge vet.bill. any idea how long this side effect may last. It was one dose as directed for a dog weighing 50 to 60lbs
Steve, How long did you GSD stay ill with vomiting and diarrhea?
Gave my dog Nexgard about an hour ago. He is going crazy itching. Rubbing on the floor and continually scratching. Panting. I don't know what to do but I'm sorry I changed my brand. I could cry watching him suffer
Roberta, Not taking your dog to the vet during a potentially life threatening reaction is the worst case of you not taking it seriously. You're afraid your vet will not take it seriously so you deprive your dog of treatment at all? This is completely without logic. You can call vets and find out if they have experience with reactions to flea treatment and find a vet you feel comfortable with. Don't just deprive them of treatment. I'm glad your dog is okay. What a terrible risk to take.
My vet gave my SHIZU nEXGARD AND the poor baby has had a HORRIBLE SKIN REACTION that I cannot get rid of. The dog's skin oozes a very horrible smelling greasy substance. She has been given Clavamox, citapoint (spelling?) and other meds. I had been to three vets and this condition has not improved. I am left to bath her in lavender baby shampoo, which helps relieve her itching BUT THIS IS REALLY TERRIBLE. HOW AND WHAT DO I DO ABOUT THIS CONDITION??????
I gave my six month old dog Nexguard on Friday and he died last night...........I contacted my vet where I bought the medication. I am waiting on a response. I am so upset. I don't know what to do.
I gave my 3 month old golden retriever nexgaurd on Sunday and she seemed fine , I was worried bc she had a bad reaction to Advantix. Today (Tuesday) she has thrown up all 3 meals, feels warm and low energy. If this continues tomorrow I am taking her into our vet. Fingers crossed this will pass
My poodle mix had a terrible reaction to Nextguard, at age 10. He stood outside in the rain (did not bark to come in as he always has done), and would not climb stairs. He was also lethargic for three days, but I kept pushing food and water. I really trust my vet, but because it was a fairly new drug at the time, he was not familiar with such a reaction. My dog also had lost fur in response to Frontline. This is because he had gained weight, which put him in the next weight class, which was too much! Beware of over dosing if your dog is near the bottom of the weight range!! Also, try milk thistle.
I gave my puppy Nexgard on 10/14/19. She started have diarrhea the next day 4-5 times along with itching . The vet told me to give her a bland diet. He said once the diarrhea stops to slowly introduce her back to her dog food. That's the problem. It will stop. She will have a normal stool. I give her Blue Buffalo Puppy Food and she gets diarrhea again. She has an appointment with the vet today.
Our dog (a 7 1/2 year old Border Collie) died on 28 October 2019 of acute renal (kidney) failure. Despite intensive care at the best specialist vet hospital in Sydney, New South Wales, she could not overcome whatever attacked her system.
It could not be conclusively determined if it was an infection, or as the result of the introduction of a toxin, which on its own might have triggered the condition or made her more susceptible to infection.
The only change in her feeding or care was the introduction of NexGard Spectra on 14 October 2019. This was the first time she had tried the product. She was in perfect health at that time. On 20 October 2019 she started vomiting. After no change in her condition she was taken to our local vet and a blood test showed severely elevated creatanine levels. After a night's care at the local vet's, including a intravenous drip, they referred her to the specialist hospital for intensive care.
Her condition continued to deteriorate, her creatanine levels skyrocketed to 12 times normal, and eventually it was determined there was nothing more that could be done.
She was only 7 1/2 years old and had been in excellent health.
Maybe NexGard Spectra is not at fault, but as the sole differing factor in her care, it is suspicious to say the least.
I would not recommend this product to anyone who loves their dog.
The vets are fcking cu8ts.
Told me it definitely wasnt the nexguard.
My puppy of 16 weeks cant walk. Eat. Being sick. Dosed up on pain meds. Vets says it's not the nexguard it's what you've fed her. Shes still so I'll
Going to try the milk of thistle.
The vets are money grabbing brand promoting cnts. Tell me I'm wrong.
My female labrador was given Nexguard Spectra on August 13, 2019. She is 11 years old. She vomited all night and was in a very bad way. We went straight to the Vet in the morning and they conducted all sorts of tests and could find nothing wrong. The only thing that was different was the Nexguard, she had never had that before, but they were reluctant to believe that was the cause. She did not want to eat and for the next week, I kept trying to feed her small amounts which she kept vomiting up. Weight loss definately became an issue as well as general weakness. She stayed overnight at the Vet on a drip a couple of times to try and stabilize her, but that didn't have any effect. Finally, she was so very sick, in the hospital and was close to dying when the Vet decided to operate and see what was happening inside her. He found an ulcer in her stomach which had perforated, she was very close to dying. Because she had not been eating for a long time, the contents of her stomach had not spilled through the perforation into the cavity and that meant that she had no massive infection. I believe that the ulcer was caused by Nexguard Spectra. Because of this, she will be on medication for the rest of her life, Carafate and Omeprazole to keep her safe. As you can imagine, the Vet bills were astronomical, guess who paid the Vet bill. Not me!! What is hard for me to understand is that I gave the medication at exactly the same time to another dog who lives here and she had absolutely no problems, so for some dogs it is ok, and for some it definately is not.
Ohmygosh... I bought Nexgard too and gave one chew to my beautiful staff Venus.She too vomited approximately half an hour later.She was very itchy too on top of her normal skin condition.Nxt day she vomited again.Never giving her another..This is a horror story
Add a comment to Nanna's experience
Was this experience helpful?
Dottie
Border Collie
11 Years
6 found helpful
Nexgard has made my 11 year old boarder collie mix very sick. Looking for any and all information that can help treat her. Since it has been six days, there is not much that the vet can do except wait and see. She is vomiting, drinking a lot of water, eating grass, and seems to have neurological problems. She is wobbly when standing and very slow and droopy when walking. All around a sorry sight. She has no appetite but I did get her to eat some wet cat food. I am putting some activated charcoal in the cat food but will wait and see if she just vomits it up. The last time she puked there was blood in it. The vet doesn't believe the Nexgard did this but she was totally fine before I gave it to her, and she had never had Nexgard before. What I need to know is have other people been able to make it through a month of Nexgard poisoning without their dog dying and what did you do? Please help.
Update: Our primary vet recommended I take her to the vet hospital which I did. She stayed three days, and they found no definitive reason for her symptoms (not cancer, leptospyrosis, hepitits, and on and on). They diagnosed her with liver disease and put her on several antibiotics, appetite stimulant, stool softner, anti nausea...$2092. They wanted to keep her several more days but I can't afford that and since they can't say what is wrong with her other than high ammonia and bilirubin levels. So I brought home so that she is more comfortable. She is still not eating. I have been syringing bone broth mixed with probiotics and milk thistle. She is leaking from her bowels and it stinks and is a mess. No one wants to believe it could be the nexgard but that is truly the only thing different. She has moments where she wants to be normal, will get up when the door opens, I hope she can hold on and get through this.
Dottie, I hope & pray your beloved friend has recovered! I sympathize with what you're enduring. My dog just recovered from the Hills canned food poisoning (vit D toxicity), as per my vets recommendation. We questioned the food multiple times only to be told repeatedly, "it's not the food!" Well guess what? It WAS the food! Now my vet recommends this Nexgard, just as my buddy was getting better, and now we're seeing ALL of the associated side effects! Ridiculous this is on the market still & even more awful vets continue to prescribe it! I too am administering milk thistle, as I've read this is most beneficial! I pray your pet has made a full recovery! Sending positive thoughts, love & prayers your way!
To Dotties' mom..please research and try Asea Redox Signaling molecules.
I'm going through almost the exact same thing with my 11.5 year old AmStaff, Boone. I hope your Dottie made it through this. It's been 2.5 weeks since the NexGard and our vet has him on antibiotics and prednisone. He hasn't thrown up in a few days but he's barely eating and he's getting emaciated. I think that if I can keep him from starving to death, he might pull through. I'm also giving him milk thistle. How is Dottie? Any help or advice would be greatly appreciated.
My border collie also became very ill after Nexgard in late November 2018, with trouble swallowing, ataxia, falling, focal seizures and a few months later full blown cluster seizures and she was hospitalized with emergency intensive care. The FDA letter warns about neurological damage, and I never would have used it had I seen the warning. I hope Dottie has recovered and feels better.
Add a comment to Dottie's experience
Was this experience helpful?
Missy
Border collie lab
6 Years
2 found helpful
My 6 year old Border collie mix went in for her yearly vet visit where Nexgard was recommended. She was fine until I gave her the chew. She has been extremely lethargic with little or no appetite. The only thing that has changed was the Nexgard. At this point, I'm not sure if there is anything that can be done. I have been reading that there is no way to remove the medication from the dog's system. I am so regretful for giving her this medication.
I gave my lab she is 10 years old years red inside ears panting and her ear flaps on both sides has fluid in them very worried last time she had similar trouble was poisoned from toy she swallowed but I know for a fact she was fine before gave her nexgard no fluid on ears no panting etc two hours after giving next guard chew came home found her this way vet said to give benadryl 50 mg ever 4 hours gave her two doses little better on panting but sever skin aeration etc worried going to lose my service dog use to give sentinel for fleas with heart worm meds but now it seems dont have it I will never use nexgaurd guard again
Just gave my 8month old gsd x rottweiler nexguard she's now scratching alot n licking... Even having fleas on her she had never behaved like this what cn I do?
gave our puppy nexguard and she can't stop itching have been to two different yets and told them I'm sure its the nexguard they can't give her anything just bathing her all the time and trying to keep her cool if this has happened to your dog how long will did it last please?
Add a comment to Missy's experience
Was this experience helpful?
Joey
Beagle
15 Years
2 found helpful
My dog took Nexgard for the 1st time at 3PM today prescribed by the vet for fleas, by 5:30PM we were at the vet due to a negative reaction. Seemed disoriented, would not get up, whaling in pain. The vet gave him charcoal and it seemed to help a bit....he at least walked out of the office vs. being carried in. Fast forward 5 hours...he cannot get comfortable, in pain, bloated. I called the ER vet and they don't have experience with a Nexgard reaction and say to call poison control. Does anyone have any advise on how to help him?
I gave my 12 week old puppy nexgard for the first time yesterday at 1pm and he had a seizure around 6pm and it killed him instantly. My dad said he was very disoriented and almost seemed drunk and fell over before he started seizing. Is this common?
Now my 11 year old Pom chi mix who is very healthy never had reactions after giving her Next Guard she was lethargic and weak. I will not take her to vet as they don't believe seriousness of Next Guard reactions . From now on homeopathic only.
Add a comment to Joey's experience
Was this experience helpful?
Roxy
West Highland White Terrier
5 Years
1 found helpful
Has Symptoms
Vomiting,and refusing to eat
Don't ever use this crap for your dog!! I have never had problems with any other flea meds but this is the worst. I have a very healthy 5 year old Westie and gave her one Nexgard cube a little better than a month ago. She has always had a very healthy appetite and after giving her the first one, she refused to eat and was not feeling good for quite a few days. I never once thought it may have to do with that med. I was getting worried and had the vet check her out and have them do a complete blood work done on her. It all worked out 100% and I felt so happy about it. Shortly before the month was up, her appetite came back again and she was back to her normal self. I was about a week late in giving her another one so yesterday, June 11/19 I gave her another one. Today right back to day one!! She will not eat, getting sick and not wanting to go out and play. NexGard should take their meds and stick them somewhere else because they are definitely not meant to give to animals!! This company should be shut down, they are terrible and sure don't care about the well being of animals and certainly have not done their research. Guess money is more important to them and don't give a damn about anything or anyone else.

Read more at: https://wagwalking.com/condition/nexgard-allergies
Add a comment to Roxy's experience
Was this experience helpful?
dolly
Mix
3 Years
3 found helpful
Has Symptoms
hair loss and biting at the spine
Now that I am reading all of this it makes perfect sense. She lost so much hair when she first started on this. Thank goodness we never give flea medicine every month. It's more like every 3 or 4 months. But she is still biting at her back where her spine is and near her tail. It's almost like she has a flea there and she is biting at that same spot all the time. And it must be neurological because it's down her whole spine and she can't stand it when I touch her anywhere on her spine. She was never like this before. Oh, but the hair loss was just so much to where we tried other foods and I just knew it wasn't the food. I will be going to look for the milk thistle tomorrow in hopes that will get the old dog that I once knew back again. And now it makes sense why her back legs always seem to be dragging when she first gets up and starts walking. I just can't believe this. Never again. I will go back to a half a tube of topical once in a blue moon. Never monthly for any of this stuff. Holistic is the way to go if you can.
Add a comment to dolly's experience
Was this experience helpful?
Charlie
Bernese Mountain Dog
12 Weeks
0 found helpful
I wish I did more research before entrusting the vet. I gave nexgard to my bernese pup charlie and he had diarrhea and itching. I didnt bother taking him back to the vet as they obviously dont care since they stand behind this product. Quantity over quality. I gave charlie some pepto to relieve his upset stomach. Gave him white meat chicken (skinless) with white rice. Stool went from watery to mushy. His itching has gotten better. I'll never give him another internal flea product again thats for sure. It just makes me angry that many vets care more about money than they do for people's pets, and my charlie is like my child. My yorkie gracie huses a topical and I was going to get charlie a topical but the vet gave me a single dose of this garbage because Charlie is a new client. I'm going to research natural safe flea and tick remedies as a alternative. If you think about it your basically feeding your family member pesticides 😳
Add a comment to Charlie's experience
Was this experience helpful?
Princess Zoe
Mixed
10 Years
6 found helpful
Has Symptoms
diabetes, pancreatitis, vomiting
We gave our Cavalier Nexgard and a steriod for the allergy to fleas about a month ago and withn 2 weeks she was peeing all over the house. My husband took her back to the vet and without doing a urine screening, they gave her an antibiotic. 2 weeks later I took her back because she was still peeing because I felt it was a neurological thing from the Nexgard, not a urinary tract infection. They finally tested her urine and discovered she has an acute case fo diabetes ketoacidosis and severe pacreatitis. Her pancreas is damaged, which means it cannot produce the insulin she needs and now she is dying. The Vet 24 hospital wants to charge us $10-15 thousand to treat her even though the pronosis is poor. We cannot do that. Our dog will die because the manufacturers lie to the vets and the vets in turn unknowingly lie to the clients. But if you are a vet, now you know. STOP recommending internal flea medications!
Why my dog vomitting after taking nexgard what shall i do
So sorry to hear about your dog. I went through a major fiasco with Nexgard. It ruined her skin, itching and losing hair was our experience. I'll NEVER use Nexgard or anything like it EVER AGAIN!
Cedar wood essential oil will repel fleas and ticks and diatomaceous earth (available at health food stores) will kill ticks by cutting their bellies as they crawl on pets. It feels like thick powder to me, but deadly to ticks.
Good luck!
My puppy has diarrhea after taking next guard flea tick chewable. He's still his active self, but I'm keeping a close eye on him and feeding him smaller meals and offering him a lot of water to help keep him hydrated. I'm very upset. Anyone that hasn't given their pets this chewable...DONT!! Keep your pets safe and well
I am so saddened to read these comments & I. regret not reading them prior to giving this to my 14 year olod dog, as he has developed vomiting, diarrhea, loss of balance and hair loss as a result of ingesting Nexgard! It appears that many veterinarians are more motivated by generating profits than doing right by the animals entrusted in their care! I've used Advantix for 14 years & it has worked well! I will NEVER give my dog this poison again! In case your pet is suffering side effects, I've been giving my dog milk thistle to help expel this from his tiny body- I've read it has helped other animals having similar negative side effects. PLEASE AVOID GIVING YOUR PET THIS PRODUCT!!!
We gave my dog this pill today at 3, were in the vet by 5:30 getting charcoal, it helped a little but now he is in pain and is 11:30 PM. He can't get comfortable. I'm researching anything online to help. Any advise? My dog is 15, beagle.

I wish I had known this was poison, the vet recommended this.
I just gave my dog Nexguard then I am looking at the comments. She has diarrhea now after 30 mins. Please pray her system can tolerate this and I won't give it again!! I'm so upset right now.
Add a comment to Princess Zoe's experience
Was this experience helpful?
Polo
German Shepherd
10 Years
1 found helpful
I have been giving my 10 year old GSD Nexgard for 3 months now and at the beginning it seemed to be handling fine. This month he has started with shakes that not even my vet can explain. We thought it was due to arthritis that he MIGHT be developing, so he prescribed Vetprofen for the pain that he MIGHT be feeling. After reading all these comments I really think I had an AHA moment, which is the reason I came to this website. He is supposed to take his next pill on the 15th (two days from now) and guess where it is going to go.... to the trash! I don't care if I give to throw the test of them away, my best friend comes first. Thank you all for sharing your experiences!
Add a comment to Polo's experience
Was this experience helpful?
Chara
Coonhound
1 Year
2 found helpful
My dog vomited a few hours after taking Nexgard. She is otherwise doing fine and has taken it for over a year along with my other dog and never had a reaction. Like all of you commenting, I looked for a site like this for information. Some people here are sharing some heartbreaking stories of what happened to their dogs and basing their experiences and the experiences of others on this site to recommend that people not use this product by any means. Others go further to say not to trust a vet who recommends this product or that vets are paid to poison your dogs by drug manufacturers and then paid by you to treat the poisoning. Those reading these comments should take care to realize the former perspective is misguided and the latter is lunacy. Sites like this attract people who are looking for explanations for bad outcomes or for potential bad outcomes, and those not having issues usually don't show up here to report that their dog is doing perfectly fine. For those reading to decide whether or not to use a product, be aware of the stories here to recognize symptoms and potential outcomes, but do not use comments on this site to make potentially lethal decisions against your vet's recommendations. That being said, the reality is that these medications are used to kill harmful organisms, so every single one is potentially poisonous to your dog and carries the risk of side effects. No treatment is 100% safe and any vet should tell you that. To give perspective, go to a site where people are telling stories of their dog dying of a tick/flea/worm-originated illness and they will usually be regretting the decision not to use a preventative treatment. There is always a process of weighing the risks and benefits when deciding to use these treatments. Unless a commenter is a DVM (I am not), do not use their advice alone if they tell you not to trust your vet. Do use these comments to be aware of the potential symptoms of a reaction in order to recognize them quickly should they occur. Do ask your vet any questions you have. Also, be aware that testing of these medications is typically on otherwise healthy dogs. There are a number of underlying conditions that may make a dog more susceptible to reactions. This can be further complicated by the increase in rescue dogs with incomplete histories or histories of disease/abuse. Unfortunately, the diseases this product is used to prevent are horrible, so that needs to be taken into consideration.
What a sensible, balanced comment. Thank you for writing it, I was being sucked in a little bit by all the stories. But you are correct. Your vet is not going to "push poison" just to make money. These medications are rigorously tested, they do what they claim to do, and there is the evidence to back that up. Holistic and Homeopathic "treatments" on the other hand... make claims about their products and what they can do, knowing that there is little to no (usually none) evidence to support those claims. There is no evidence which supports the claim that garlic repels fleas (as well as the many other miraculous claims). Homeopathy is not science, it is something that only "appears" to work if you "believe", like fairies and santa claus. I admit that I am here because my two year old Jack Russell seems out of sorts after taking his first NexGard. But his symptoms are listed as possible side effects, I remember he also had a similar reaction to his first worming pill two years ago, and his booster also caused him to feel a bit dreary. These are complicated medications doing complicated things, but like before he is already starting to perk up. Whilst I will obviously keep an eye on him, I am not going to be throwing the rest of treatments down the toilet and running out to my local health shop to by some false hope in a bottle.
Just to update, yes he was a little out of sorts when he took it, though he also had a dodgy tummy in the morning and that was before he took it, so it is possible his "out of sorts" could have been related to that. He was fine the next day and has been fine all week, his usual active happy self.
Add a comment to Chara's experience
Was this experience helpful?
Snowy
Border Collie
7 Years
0 found helpful
Our dog (a 7 1/2 year old Border Collie) died on 28 October 2019 of acute renal (kidney) failure. Despite intensive care at the best specialist vet hospital in Sydney, New South Wales, she could not overcome whatever attacked her system.
It could not be conclusively determined if it was an infection, or as the result of the introduction of a toxin, which on its own might have triggered the condition or made her more susceptible to infection.
The only change in her feeding or care was the introduction of NexGard Spectra on 14 October 2019. This was the first time she had tried the product. She was in perfect health at that time.
On 20 October 2019 she started vomiting. After no change in her condition she was taken to our local vet and a blood test showed severely elevated creatanine levels. After a night's care at the local vet's, including a intravenous drip, they referred her to the specialist hospital for intensive care.
Her condition continued to deteriorate, her creatanine levels skyrocketed to 12 times normal, and eventually it was determined there was nothing more that could be done. She was only 7 1/2 years old and had been in excellent health.
Maybe NexGard Spectra is not at fault, but as the sole differing factor in her care, it is suspicious to say the least.
I would not recommend this product to anyone who loves their dog.
Add a comment to Snowy's experience
Was this experience helpful?
Jax
flat coat retriever
4 Years
0 found helpful
Jax has been on Nexguard for 6 months. He was given his last dose 2 weeks ago. Yesturday Morning he had a grand mal seizure, which started out by waking up Suddenly sounding like gagging & going to puke. I put him outside & moments later he has a seizure. My question is can Nexguard given 2 weeks prior still cause a seizure? No advance signs, nothing in his bloodlines. Healthy dog. Has had Anaplasmosis 2 years ago. I hope you can help with my questions.
Add a comment to Jax's experience
Was this experience helpful?
Bentley
Maltese
7 Months
3 found helpful
I went to the vet and she gave my 7 month old Maltese a sample dose of heart guard plus which I gave him on 5/16, I was told to wait a day or two after giving him the heartworm med before giving him the nexgard flea and tick prevention. I wanted to be sure the meds did not counteract with one another so I waited until 5/19 and gave him the nexgard (which was two days ago,) yesterday I noticed he was a slight bit lazy, laying around. Now today he is showing even more signs of sluggishness and laying around a lot. I can tell by the look in his eyes he definitely does not feel his usual spunky self. I should also add that prior to this recent vet visit, I took him for a vet visit back at the end of February due to his poop having an odd appearance that is best described similar to how a wrapped sausage does. After reading this comments today, I am thinking that I should start trying to slowly detox this out of his system before the side effects worsen. He weighs 71/2 pounds. How much milk thistle should I give him at a time? And is there a certain brand or specific kind of milk thistle that you could recommend? I don't wanna be one of these other pet parents on here telling a story about how Nexgard killed my baby because I waited too long to do something about it.
How do you get the vet to reply to your questions on this site?
My 8 1/2 old miniature dachshund is on her second dose of Nexcard for the flea season. Her second dose was 7/1. In the 9 days since the medicine was given she has started scratching and hasn't stopped. It's making us crazy and I know she has to be miserable. I did some online reading, along with all your pup parent comments, and found an article about children's Benadryl helping with the itching along with some topical anti itch creams. One lady was giving her dog Zertec. I'm going to give Lucy a dose of the benadryl as soon as I finish this and apply some hydrocortisone cream to her sides where she's scrathing the most. As always advised, please do your own research before giving otc to your babies. I certainly hope this helps with some of your scratching issues.
Add a comment to Bentley's experience
Was this experience helpful?
Kyrrra/Diamond
German Shepherd
10/6 years
1 found helpful
Has Symptoms
Panting/Abnoraml Breathing
Within 5 hours after giving Nexgard both of my GSDs starting scratching, licking, panting, head shaking...Nothing else changed recently except to feed them both Nexgard tablet. How long until this subsides? Need relief - up all night! How do I give them relief and me - so we can go back to a normal life?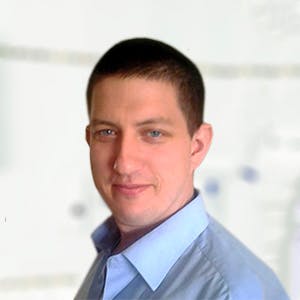 3320
Recommendations
The active ingredient in NexGard (afoxolaner) has a very long half life in dogs and can still be found in the blood a month after administration (which is why it is so effective with monthly dosage); page 11 of the document (link) below shows the plasma concentration overtime. Giving Benadryl at a dose of 1mg/lb may help to reduce symptoms but if the side effects persist, I would recommend visiting your Veterinarian. Regards Dr Callum Turner DVM
www.henryscheinvet.com/Content/pdfs/P049678.pdf
My toy maltese has had what I described to my vet as 'incessant'itching and licking. Poor thing, drives US crazy to watch. Can't imagine how he feels! All of this started once he was put on Nexgard. Seeing these comments, I think I know the cause. My vet suspected 'sudden food allergy'. Wow. So sorry I listened to her and didn't read up on the reactions to Nexgard.
Our 20# Yorky experienced the same reactions, including increased breathing/heart beat. I'm taking him off NexGard. This medication has too many similar symptoms from too many different type dogs. It alarms me seeing how many pups have suffered.
Add a comment to Kyrrra/Diamond's experience
Was this experience helpful?
Bruno
Dachshund
14 Years
0 found helpful
Has Symptoms
Seizures & loss of use of back legs
My dachshund is 14. I started giving him NexGard about 6 months ago and continued monthly. During that time he started have seizure episodes. It didnt occur to me that it was from the Nexgard. I thought it was due to him being old. I finally took him to the vet, and the vet told me that it his symptoms were probably due to the nexgard. I have stopped giving it to him and its been a little over a month. He is still having seizures and loss of use of his back legs. The loss of back leg use started only about a month ago. What i would like to know is if my dog will recover and stop having the seizures or if the damage is permanent.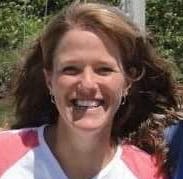 1611
Recommendations
I haven't heard of that reaction from Nexgard, and I'm not sure that those two things are related. Dachshunds are prone to back problems that can cause hind end weakness and paralysis, and that may also not be related to the seizures. If he isn't using his back legs, he needs to see your veterinarian right away. If he is still having seizures, he may need medication to control those. I hope that all goes well with Bruno.
Thanks for the reply but my question wasnt answered. Regardless of the back legs, will my dog recover from the seizures caused by the nexgard now that he is off of it?
Add a comment to Bruno's experience
Was this experience helpful?
Kyra
English Setter
1 Year
1 found helpful
I have a English Setter, turning 1yr. I have had her for 2 months. She is shy and I've been taking her to training and every where with me. Meeting new people and doing many things that she has not done before. She gets very nervous, but doing them, because I want her to have more self confidence.
I've given her 2 months of the NexGard now. She is scratching, but very active. She doesn't eat but, is on the skinny side, 35 lbs. Has food out for whenever she gets hungry. I also put my local honey on her food to get her to eat more.
The big thing..she is loosing her hair. She was spayed early April and that hair has not grown back and it's really thin on her chest and back legs. She is not chewing. I've given her oatmeal baths too. I'm not sure if this would be a reaction to the NexGard or if it could be stress related??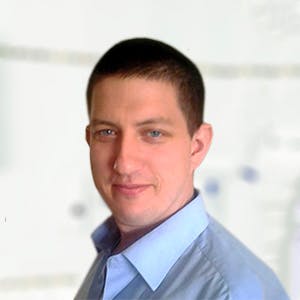 3320
Recommendations
Hair loss in English Setters may be due to hypothyroidism which is uncommon in this breed but does occur; other conditions which may cause hair loss are allergies (medication, food, environmental), endocrine disorders (hypothyroidism, Cushing's Disease, other disorders), parasites (mites like Demodicosis), infections (pyoderma, ringworm), stress and excessive grooming to name a few disorders. You could try using a different form of parasite control for the next few months to see if the cause is the NexGard and for other potential allergens, a trial by error elimination of allergens could be performed but can take months and isn't always accurate; I would recommend visiting your Veterinarian for skin scraping, allergy testing and ruling out of endocrine disorders. Regards Dr Callum Turner DVM
My 10 year old Airedale has been loosing her hair in patches on her lower back. She does not itch there and her skin is clear. I have used this flea med for like 3 months. I really think it is from the nexguard as Airedales don't shed. Makes ya wonder.
Add a comment to Kyra's experience
Was this experience helpful?
Abby Mae
Labrador Retriever
2 Years
1 found helpful
Have any dogs developed IMPA after taking nexgard? After weeks of testing and treating for lyme disease which two tests were negative she was diagnosed with IMPA, she was put on prednisolone and 30 days of Doxycycline she became extremely bloated, still swollen joints would just lay around, would go out to use the bathroom, walked around a little. 19 days into 80 mg of prednisolone a day I had to put her down. It was two weeks after giving her nexgard that she started showing signs of being sore in her joints. Would just like to have some answers on why she developed IMPA. At 11 weeks of age she was treated for kidney failure which we never had answered to that either.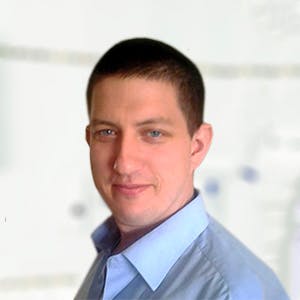 3320
Recommendations
There are many social media posts online highlighting the public's anger towards NexGard (afoxolaner) with many people reporting their pet dying or becoming sick (including immune mediated polyarthritis) after they used NexGard on their loved one. I have no reputable scientific evidence to connect the administration of NexGard and the symptoms which Abby Mae developed (and I cannot speculate publicly either). The swelling of the joints may have been caused by a variety of other conditions including trauma, infections, immune mediated disease of unknown origin or clotting disorders (either primary or secondary). Unfortunately, I am unable to give you the answers you are looking for. Regards Dr Callum Turner DVM
Black tarry stools can be a sign of an internal bleed somewhere in the digestive tract. I'd definitely have it checked out by a vet soon!! Sorry your dog is going through this.....i pray this turns out okay for you all!
I'm so sorry your poor dog has suffered 😔 I gave my border collie X springer Nexgaurd for the first time on Wednesday, he got really sick yesterday, vomiting and is so lathargic 💔 He's been able to keep some boiled chicken down so far this morning and drank some water but he's definitely not himself. I am so scared he's going to get worse. Can you please tell if your dog is ok? and how long the symptoms lasted? The vet said that they can't be sure that it was the nexgaurd that caused this?? But he has been a perfectly healthy active dog all his life! But it was the vet that recommended the nexgaurd in the first place!! I'm wondering are they just covering their backs so as not to seem responsible for this?? They have all his records and checked them and told me that it was perfectly ok for him to take it, I would be so grateful if you could let me know if your dog recovered from this please? Thank you in advance ❤️x
That's because reputable info can only come from the drug dealers. Why hold yourselves liable when you can ignore public sentiment and base it on protected " science". Nothing you sell can be that bad, huh? With as many bad reports there are ( and don't forget, we have no choice but trust you docs) let's get this garbage off the market. If only 5% dies from the drugs you peddle, that's still 5% way to much. Hows about we don't pay the docs untill they find the job completely. I'd call that a step forward. I do know scientifically that most jobs require completing a task properly. The biggest problem here the consumer doesn't get a say in how the job is done (or not done) we just visit the vet and the first 2 things they say in the door is " method of payment? & Try out our insurance...
My GSD dog, Houdini is a fixed dog and 125# male. Not realizing that my guys problems started with Nexgard, I have continued on with it. My 50# gal died within 24 hours of her Nexgard, after vomiting all day. My GSD guy has no nuts due to his castaration back in 2008, but to ook at him you would think he is quite the stud. His scrotum is full and they leak a clear, sticky fluid and he scratches, has hair loss continually. He has been to two different vets and they give him pills costing 175.00 and did no good other than cause tumor looking lumps on the outside of his legs. He has weight loss, although he eats. His eyes fill with yellow mating all throughout the day, sleeps all day. He tries to follow me to the pasture but stops, goes back, lays down and watches me. His poop has been black and tarry. I believe the Nexgard has killed him but I refuse to let him stop breathing.
Add a comment to Abby Mae's experience
Was this experience helpful?
teddy
Pomeranian
12 Months
0 found helpful
i have the nexgard treatment should i give him i heard that this treatment sometimes be dangerous i dont know if i should give him it and does the poms have some type of allergics to this product?
thanks...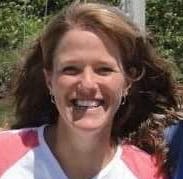 1611
Recommendations
Nexgard is a very commonly used, safe product to prevent flea and tick infestations. Most dogs, including Pomeranians, tolerate it quite well. Since I don't know anything about Teddy's health status, if you aren't sure if you should use this product, it would be a good idea to call your veterinarian and make sure that it is okay for him to take.
Add a comment to teddy's experience
Was this experience helpful?
Skyler
Dachshund
7 Years
4 found helpful
Gave my 14lb dachshund prescription oral nexgard 30 day flee treatment last night and he was up all night chewing and licking his skin aggressively. Gave him Benadryl to help him be more comfortable but the licking and chewing resumed this morning.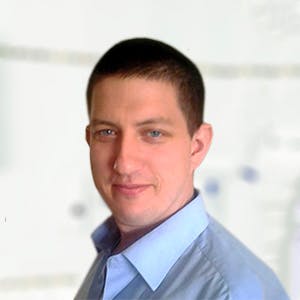 3320
Recommendations
It is possible that Skyler had an allergy to NexGard leading to skin irritation. Normal side effects of NexGard are vomiting, dry skin, diarrhoea, lethargy and loss of appetite. Speak with your Veterinarian about a Prednisone prescription to alleviate the itching whilst the NexGard is still in his system. For the next course of flea treatment, try a different product not containing Afoxolaner. Regards Dr Callum Turner DVM
My dog was given nex guard now he's been vomiting and blood in his watery stool. It's been almost 48 hours. Going to vet in morning. I hope it's not to late. I'm so sorry I ever gave him this poison
My lab is throwing up & eating LOTS of grass after Nexgard!
I'm so sorry😞 . That must have been awful to watch, then being advised to wait til morning instead of going to the
Pet emergency .....
Just started my golden retriever on Nextguard a week ago,
Vomited first day, He's itching and licking and has pea size lumps on his paw area.

Regards
Hi. I gave my poodle her first dose of Nexgard recommend by our vet. It is something i will regret for the rest of my life. Within hours she started vomiting and refused to eat or drink anything. I tried force feeding her. She started panting and breathing extremely fast.
She became extremely week and couldnt stand up. She kept looking up. She had an extremely adverse reaction to Nexgard. This has never been her behavior. I knew it was the Nexgard and that these were symptoms of poisening. I called the vet and he told me to bring her in the next morning and that i should just give her a glucose solution. I also gave her Milk Thistle to try and detox her system as this pesticide stays in the system for a month but unfortunately it was too little too late and before i could take her in to the vet she died that night. I know it was the Nexgard that killed her and i felt so helpless. I should have known better that to poisen my beloved pet. I will NEVER RECOMMEND NEXGARD OR ANY OTHER ORAL CHEWABLE TICK AND FLEA TABLET TO ANYONE WHO REALLY LOVES THERE PET.
Santo South Africa...
My grandson daschund Bentley is on his way back to the vet extreme energy loss vomiting even littlest bit of water he attempts to stop...severe diarrhea also. He was given pill for first time last night side effects started with in hours ..... Rediculous... This product should not be given to any god... Recall it!my poor baby is suffering...🐕😢
SO WHAT IS THE ANSWER TO NEXGARD. Lyn Chalmers. It almost killed my dog. Bloody disgusting and this product has not be tested long enough.
I gave my lab puppy the NexGard and he has scratched more now than he did before we gave it to him. I am very comcerned . This is the 1st time I have ever delt with this medicine. I feel so bad that I gave it to him .
I raise german shepherds and we never had tick or any pest problems in over 12 years..however I was advised by a vet to give this to my dogs.MY DOGS GOT REAL SICK...LOST all their coat..no appetite..weight loss.looks like a rescue dog that don't want to eat.Im real sad about the side affects,,it is strictly poison...they lick and itch intently but now its already in their system.DOES ANYONE KNOW HOW LONG IT TAKES TO WEAR OFF????
I commenced our 9 year old German Shepherd on Nexgard yesterday at tea time. He was on Frontline plus and had started scratching so our vet recommended Newgard. Thankfully I only purchased 1 month. Oh my goodness he was beside himself. Scratching, crying running around, panting. I had to cuddle him and soothe him and I had a calming spray for him and sprayed his body with this to try and help as well as using Aloe Vera natural gel. It went on for over 2 hours before he settled and that was when I lay down on the floor with him. I WILL NEVER USE THIS AGAIN. AND NOT RECOMMEND IT. If Frontline does not work maybe I will try Advantage or advantix as we live in a tick area and have to be careful. We were both so worried last night and I know it was caused by Nexgard. Lyn Chalmers
How long does it take for the side effects of nexguard to wear off...
My German shepherd mutt (not pure bred) has taken 3 doses now of nexgard. Her nose has been dry, her coat got smelly, and is falling out. She has what looks like cradle cap on her back just above her tail and raw spots. I started using this because flea/tick collars gross me out. I had to use something though, because I pulled 5 ticks off of her in one night. I'm so sorry that I opted for this though. Going to the vet in the morning, in the mean time we slathered her in coconut oil which she really seemed to enjoy!
I gave NexGard to my 6 year old 5 pound Yorkie yesterday. Within a couple hours she was shaking uncontrollably and had welts all over her underside up to her ears - they were about the size of dimes - bright red and swollen and it was affecting her breathing. I rushed her to the vet - they rushed her to the back - gave her steroid and prednisone injections as well as fluid. It was the only change in her daily routine so it's obvious it was from the NexGard. I have tried so many natural things and it's difficult to find something that works well - especially after her getting a neuro toxin from a tick that caused temporarily paralysis a few months ago. I will continue my research to find something natural for her. She does have a highly active immune system and has to have monthly allergy shots because her entire body becomes a hot spot - it is severe. So perhaps her system simply couldn't handle one of the ingredients. I think it probably works well for most dogs and the good probably outweighs the dangers - pet owners just need to be aware.
I believe this product killed my dog. She had all the symptoms and I didn't notice because they didn't occur right away but rather over the following weeks. I am throwing out the remaining two squares. I would never give this medicine to another dog. :( My heart breaks. I lost my love.
Add a comment to Skyler's experience
Was this experience helpful?
Whiskey
American Pit Bull Terrier
3 Years
2 found helpful
My pit, Whiskey, has recently broke out in these bulbs all over her body. She's very itchy. Her mouth is dry and she barely has any energy. We've recently given her NexGard for the first time but I don't know if that caused it. We've tried all kinds of shampoos and medications to help and nothing is working. What could this be??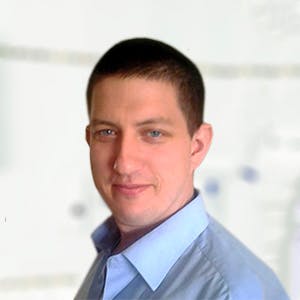 3320
Recommendations
Reported side effects declared by the manufacturer are vomiting, dry/flaky skin, diarrhoea, lethargy, and lack of appetite; it could be that Whiskey is having a severe reaction to the NexGard, but this would have to be distinguished from a bacterial skin infection or other skin condition by your Veterinarian. Reactions are either allergic or irritating in nature and itching by a dog may cause the introduction of bacteria into a scratch wound which then causes a secondary bacterial infection. Regards Dr Callum Turner DVM
We started our dog on nexgard and she started having skin issues itching, licking and lack of energy we have taken her to her vet and they chose other routes saying it was not the nexgard but she keeps getting worse she is losing her fur and I took her to a dermatologist and she had allergy testing done was told it was environmental allergies but now that I look back on things I am convinced it is the nexgard so I am thinking about choosing something else for flea and tick to see if that could be the problem she has been on this for six months and doesn't get any better . Your opinion is appreciated about this matter
My German Pinscher also started having skin issues. Losing more hair than usual,
has progressed to bald patches. Started around ears, the only change has been the nexgard.
My American bully had same symptoms. I am as told was bacterial skin infection and treated with antibiotics. He lost patches of hair. Licking and continuing scratching. I had to put a shirt on him due to scratching. He was constantly liking his paws. Lost hair by ears. Now has an autoimmune blood disease and is fighting to live. I totally believe it is the nexgard. I was so upset today I made the vet see me again. His red blood cells are at 21. He is very anemic. Went from 56 pounds to 43 pounds in about a week. If his red blood cells get down to 10 I will loose him. That I heard today. Blood test results will be in tomorrow. I won't be sleeping tonight. He is almost 4 years old. I feel like I poisoned my own. Dog and killing him by this prescribed med from vet. It should be pulled off the market. Karin Strandnes
Add a comment to Whiskey's experience
Was this experience helpful?
Tarfu and Makeda
Kuvasz
5 Years
0 found helpful
We gave our first dose of NexGard to our two Kuvasz 15 days ago. Coincidentally, since then they have both have been dealing with diarrhea and are now assuming they are related. We have another dog that didn't get NexGard and does not have diarrhea. We have tried boiled chicken and rice, elimination of all treats, Imodium and Flagyl. The male pup seams to be improving with mostly firmed stool now. The female now has half of the stool semi formed followed by all liquid still. If this is from the NexGard, how long can we expect this to continue and is there anything else we can try? Anne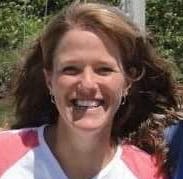 1611
Recommendations
Every dog is an individual, and they will respond to the treatment for their diarrhea differently. 15 days is a long time to have diarrhea, and you are giving all medications that should help, including the bland diet . If they haven't been seen for a recheck with your veterinarian, that may be a good idea if things aren't continuing to improve. You do seem to be doing everything that you should for an intestinal upset. I hope that they both continue to improve.
Add a comment to Tarfu and Makeda's experience
Was this experience helpful?
Mina
German Shepherd
11 Months
3 found helpful
After trying to figure out the cause of my dog's symptoms (excessive itching to the point of thinning hair in certain areas of her body, nodules on her skin, sensitive stomach) through trial and error or removing treats, changing her diet, I'm now wondering if she in fact is just not tolerating NexGard. She is just under 11 months old, and has been on it her entire life as appropriate to dispense, so it's impossible to pinpoint that "yes, these symptoms started when she started on NexGard", but they certainly weren't there before she started on NexGard.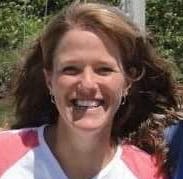 1611
Recommendations
Thank you for your email. Without examining Mina, I can't pinpoint what might be the problem with her health, but reactions to Nexgard other than occasional vomiting are quite uncommon. If she hasn't been examined by a veterinarian or had any treatment for her conditions, it might be a good idea to seek the advice of a veterinarian, as they can see her, examine her, recommend any testing or treatments that may be necessary, and determine if what is going on with her is actually a reaction to something in her diet.
Our Lucy after taking Nexguard for a few months was standing in the living room and fell over like those fainting goats and lost control of her bowels. She had never had a seizure before or any health issues. We took her to the vet and her hemoglobin was 7.6 (12-16 is normal). We didn't do a bunch more expensive tests but the only difference in her routine was the Nexguard. We are contacting our vet, the FDA and the manufacturer. We are supplementing her iron. No more Nexguard for our dogs. We bought several months supply. I hope we can our money back. We spent $400 on the vet.
A few hours after I gave my dog nextgard he had his first seizure and now has them a few times a week. What can I do? The vet that recommended nextgard refuses to believe that nextgard caused it since he and others that work with them use nextgard on their animals. We have taken him to Dr after first seizure and they focused on his congestive heart failure which was being and has been managed through meds for the last two years. My husband will take to vet tomorrow and demand bloodwork done for liver kidney and toxins. Plz do not use any oral flea meds. Just be patient and use topical and baths. I can see our dog isn't going to be with us much longer since nextgard was given.
My dog Rubyjean is getting lumps on her leg and now she is peeing on herself she can't control it I think it's from this nexgard .. 2 years ago my old dog became ill and started seizures I had to put her down because she also lost control and started peeing on herself I truly believe it's from this pill nexgard you should not sell this stuff to any dogs who are over 5 years of age older dogs can't take it I've lost my best friend and now my other dog Rubyjean looks like I May lose her to I'm heartbroken is there anything I can do to reverse treys affect
NOW I HAVE READ THROUGH COMMENTS NO MORE NEXGARD FOR MY DOGS, HOLY CRAP, NO GOOD.
I gave to my dog Scooby and he has had a severe skin reaction also. Definitely from Nexgard, has not had anything different and started with skin problems directly after Nexgard. I wonder if it's just certain breeds? Scooby is a Louisiana Catahoula leopard. Wish I could post pictures but it won't let me.
This is the 2nd pill my year old lab had had and now he wont walk on the wood floors, scared of everything, very itchy, has had the diarrhea. I don't know what to do!! We have been giving him milk thistle but only on his 3 day. What can I do?
Add a comment to Mina's experience
Was this experience helpful?
Layla, Lola
Pitbull
4 Months
2 found helpful
Can there be delayed side effects after giving the Nexgard? The first dose I gave my puppies within 15 minutes they were lethargic, trembling uncontrollably, and would not eat. The next morning they were fine and seemed back to normal. The next visit to the Vet I asked about it being safe, which I was assured that it was. I gave them a second dose with no issues, but it's been 10 days and now one of them is having the exact same symptoms.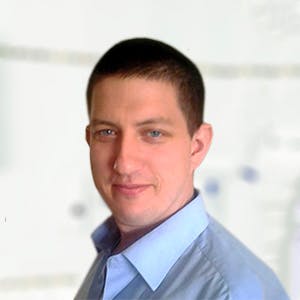 3320
Recommendations
There is a lot of negative press about Nexgard online (from forums and social media posts not scientific articles) due to the apparent frequency of reactions to it. In a US controlled field study of 415 dogs; the most common side effect was vomiting which occurred in 4.1% of animals in the study with other reported side effects being dry skin, diarrhoea, lethargy and loss of appetite as well as two out of three dogs with history of seizures had a seizure after administration, the other dog was fine. I am not aware of delayed reactions to Nexgard as reaction usually occur within an hour or so; but if you have some concerns visit your Veterinarian and make sure the affected pup is warm and is hydrated. Regards Dr Callum Turner DVM
www.nexgardfordogs.com/Style%20Library/nexgard/docs/NexGard_PI.pdf
Also important to note, how they peddle this raid in a pill, get your dog sick, then say bring them back to us, will charge you more to shotgun em with more pills that may or may not work. Of course it's not free of charge, because I'm sure we can find a way to say it's the consumers fault. At the very least, it's not the vet! They have no problem playing mad scientist and trial and error with our pets. As long as they get paid. And as far as dr's go, they tend to say I don't know, or let's try something else far more often than actually curing things. I wish my job allowed me to get paid for incomplete & unfinished jobs.
Health care isn't science though. It's glorified drug dealing. Or better yet voodoo. With as many " non-scientific" comments online would be enough for any intelligent person to say no to this drug. And I wouldn't expect for one second that this "Dr" or any other in their profession would actually condemn the drug that they get paid to peddle. There's obviously enough public concern. But we should all close our eyes and ignore the facts, not blame a capitalist regime. Thanks dr Doolittle.
Totally agree more Frontline rubbish
Is a field study of 415 dogs a big enough study given the # of dogs in the US? I dont' think enough research has been done with this product.
Add a comment to Layla, Lola's experience
Was this experience helpful?
Carolina
Labrador Retriever
8 Weeks
3 found helpful
Carolina went to her 8 week vet checkup today. She was given her second parvo shot, Nexgard chew and Heartgard chew. About 3 1/2 hours later she has vomited 5 times. She had diarrhea once. She gets very shaken after vomiting and is very whiney. Is there anything to do about this? We won't be giving her the chews again that's for sure.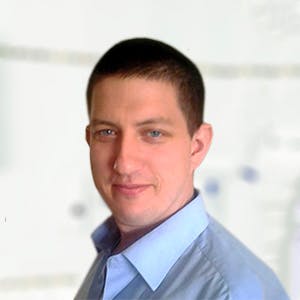 3320
Recommendations
Any effects from the NexGard or the vaccination will pass with time; stress of the journey to your Veterinarian or effects from the NexGard/vaccination will last only a day or so (may be long if the NexGard is the cause). Just keep an eye on Carolina and ensure that she is remaining hydrated, there is little to do in these situations apart from riding it out; if the vomiting or diarrhoea gets worse visit your Veterinarian. Regards Dr Callum Turner DVM
I lost my pom/poodle mix last year sept10 2017 from NexGard he was vomiting and not eating and he was having serizures something he has never had before I read that it causes serizures I called the vet and I told her he is throwing up he could be allgric to it she said just try it longer I told them their is something not right one of the serizures lasted 45 minutes and the are suppose to have on call 24/7 all i get is answering machine and they call you back in morning is bull my baby boy is gone and I'am handid and very lost with out him he was my ears, he was my breath, he was my little helper and so, so smart and the vets and NexGard took him away bonnie lewis
I gave my 12 year old Shih Tzu Nexguard for the first and he hasn't been the same since. He shakes and he barks incessantly unless you are with him. He faces a block wall and barks. He goes out in the yard and sits by a gate that he normally doesn't go out. I'm afraid it's killing him.
Had to take my dog to emergency care 4 hours after a nexguard. I had given her the tablet and we went to bed. Hours later she woke me up seizure like shaking and crying. She is a small dog and i keep a close eye on her and know there is no poison in my house. She was hospitalized for 3 days and treated for poison which vet admitted was nexgard. None of these symptoms are listed and when I called poison control they said my dog must have gotten into something that this was not a symptom of nexgard. After researching and watching my other dogs symptoms who has been on it for a year and now has heart problems and uncontrollable shaking I am realizing that this product can kill a dog quickly or slowly but either way it is poison.
I given my dog Nexgard and I believe it's killing my dog. I gave him the Nexgard on the 6th and today the 10th my dog is still not well. He was tested for his heart and was well. He passed every test. After the Nexgard he loss his appetite and now has the shakes. I took him back to Vet and they injected Benadryl in him. We try giving chicken soup and he eats a little but not like before. I have to take him to Vet again and it's becoming costly. We're trying the best we can because he's family. I wish I never gave him Nexgard.
Oh my god! I am terribly sorry for your loss Krystal! I gave my 2 dogs this pill. My puppy (6month old) has no side effects to it. My 4 year old however is having side effects. He's shaking and has diarrhea. I wish I would've read the reviews and side effects! Instead of blindly trusting the vet!
I believe Nexgard killed my dog. The vet pushed the sale of Nexgard on me at an appointment. I gave it to my dog and roughly a month later she died, yesterday. She hadn't been eating much a couple weeks after giving her the medication and then she had non-stop vomiting and diarrhea. Visible side-effects didn't occur right away but rather over the following weeks.
Add a comment to Carolina's experience
Was this experience helpful?
Binky
Shih Tzu
10 Years
2 found helpful
can nexgard and/or heartgard cause anemia and seizures in dogs? he had a wellness test which included bloodwork and results came back as anemic. Was given prescription for B vitamins. Stopped using these 2 products as he was getting wobbly when excited or after running around outside.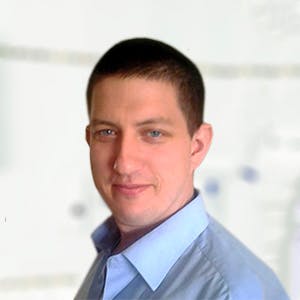 3320
Recommendations
NexGard has been linked with seizures and the prescribing information states that it should be used with caution in dogs suffering from seizures (see link to prescribing information below). HeartGard currently doesn't have any information on the prescribing information about seizures or anaemia on the prescribing information, but there are some online reports about dogs having immune mediated hemolytic anaemia after taking HeartGard. Regards Dr Callum Turner DVM www.nexgardfordogs.com/Style%20Library/nexgard/docs/NexGard_PI.pdf www.heartgard.com/Style%20Library/docs/Dog_information.pdf
Add a comment to Binky's experience
Was this experience helpful?
Mishka
Yorkie Pin
1 Year
3 found helpful
Gave my 1 year old yorkie a nexgard chewable on Wednesday. Then , on Friday, he started vomiting (looked blood tinged) . He was not lethargic and drank plenty of water. By Saturday, the vomiting subsided but he started to have diarrhea. I was wondering if the nexgard can be the cause ? He doesn't go outside. Could he have a virus? As I mentioned, though, he had no contact with outside or other dogs.
Thank you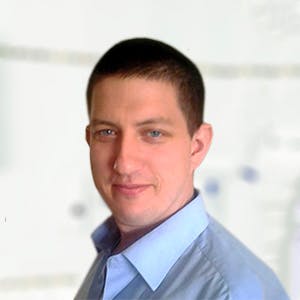 3320
Recommendations
Some dogs may have a reaction to NexGard (afoxolaner), vomiting with or without blood is the most common adverse reaction in the controlled study group submitted by the manufacturer with 4.1% of dogs taking NexGard showing that reaction. You should keep an eye on Mishka for any other symptoms and ensure that she is hydrated, I've linked to the prescribing information below which gives details on the adverse reactions for this product. Regards Dr Callum Turner DVM www.nexgardfordogs.com/Style%20Library/nexgard/docs/NexGard_PI.pdf
my Brussel Griffen has the same symptoms now. This is awful. When will he feel better. I feel horrible we gave him this crap.
So sorry for yr dog.This pill is killing so many dogs and I am so upset that Vet's keep pushing it.
I gave my SHIH TZU, NEXGARD AND SHE STARTED VOMMITTING THE NEXT DAY AS WELL SHE HAS DIARRHEA, APPETITE. APPETITE I WAS UP WITH HER ALL NITE SHE WAS DIARRHEA ALL NIGHT. SHE STOPPED VOMMITING CAUSE SHE HAD NOTHING LEFT TO COME UP. SHE THREW UP ALL HER FOOD AND THEN A LITTLE BILE. SHE SEEMS A LITTLE BETTER THIS MORNING, BUT TOOK HER OUTSIDE AND SHE STILL HAD DIARRHEA BUT INSTEAD OF 4,5 TIMES SHE WENT ONCE. WHEN WILL THIS STOP?? WHAT TO DO?? PLEASE HELP!!!
Add a comment to Mishka's experience
Was this experience helpful?
Lily
Siberian Husky
2.5 years
3 found helpful
My girl got her first dose of Nexgard on May 6th. She's vomited 3 times since (first time was a week or so after taking Nexguard. She recently has started eating less. About the 10th of May, i noticed her hair has a crusty feeling near her skin, and her hair is falling out in clumps, resulting in baldness in those areas. She's completely bald on her ears (inside and out), several sections on her back, most of her front legs, and starting to lose more in other spaces. I don't know if this is an allergy or not, but I'm at such a loss. She was initially diagnosed with a skin infection, but been on antibiotics for a month with no improvement. She was tested for mites and ringworm, everything coming back negative.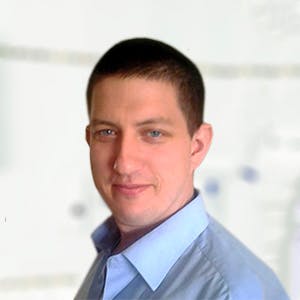 3320
Recommendations
NexGard allergies usually present within hours to a day after administration; other conditions may cause similar symptoms like hormonal conditions (like Cushing's disease) or allergies, other causes like parasites and ringworm have been ruled out already. Other conditions like follicular dysplasia may occur in dogs less than three years of age, although the age of onset in Siberian Huskies is usually less than a year. If there isn't an improvement, it may be worth having a Dermatologist having a look or a biopsy sample taken from the margin of the hair loss. Regards Dr Callum Turner DV
I have 2 dogs,female Amer Eskimo/Retriever/G Pyrenees mix and a male Dutch Shepard/Pointer mix. When I give them this, they both have bouts of vomiting... she wont eat, panting, drooling. He has skin issues and this time around they are worse. We put him back on it because one vet swore he had fleas. Needed to be on it. So we did. He was gnawing holes in his side. Dandruff is horrible. Her personality is getting very aggressive and she wasn't an aggressive dog. After reading this stuff, I realize they are not taking this any more. I will deal with it another way. I want my babies to be healthy and be around longer than feeding them poison.
Our dog has done the same and we took her to a dermatologist and she says environmental allergies and she is on allergy shots but she keeps getting worse so I am going to stop the nexgard cause all this started when I was told that frontline was not as effective and they gave choices to change to and then all this itching ,chewing, licking and hair loss started after putting her on nexgard and yes she did vomit, diarrhea at first but now all this other I have mentioned plus lack of energy and yes she is a husky
I have a 12 yr old Chihuahua that has been taking Nexgard for ~2 yrs. He has not been ill but have others notice loss of hair and trembling. Thinking back it started after I started giving him the Nexgard (2-3 months after). I've not discussed the possibility of these symptoms being related to the Nexgard with the vet, however, he has said he could refer us to a dermatologist (very expensive considering it doesn't bother him) nor explain the trembling. We used Frontline for years with no problems but now the vet says it is no longer very effective in SE Florida, seems there has been an immunity build up. Have you heard of any similar symtons from Nexgard or suggest maybe trying another flea preventative? Thank you for any suggestions you may have.
My 7 yr old Catahoula started getting bald spots about 1 week after the first dose of Nexgard. I have checked his skin for mites and ringworm. Nothing found. If you pull on any hair without tension you will get hair in your fingers. When I called the customer service they said they hadn't had any complaints of hair loss which after reading this that is a false statement.
Add a comment to Lily's experience
Was this experience helpful?
Ruby
Yorkie/Shih Tzu
8 Years
0 found helpful
I gave my 5-lb Yorkie/Shih Tzu mix Nexgard yesterday and she has been very lethargic since then. She is not experiencing any other symptoms, but this is not normal behavior for her. My concern is that she is due for a dental procedure tomorrow under anesthesia. The vet said to call in the morning if she is still symptomatic. Should I just re-schedule the appointment to prevent further complications?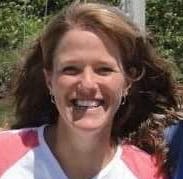 1611
Recommendations
Whether or not the lethargy that Ruby is showing is due to the Nexgard dosage, it would be a good idea to postpone her dental cleaning until she is back to normal, unless it is an emergency procedure. Anesthesia is best when performed at ideal health, and if she isn't 100%, there is no harm in waiting and making sure that she is okay.
Add a comment to Ruby's experience
Was this experience helpful?
Georgie
Australian Shepherd
8 Months
4 found helpful
I gave our shelter-rescued, approximately-eight-month-old Australian Shepherd mix puppy his first dose of Nexguard today. A few hours later, he crawled under our bed for the first time ever. No, there were no treats or toys under the bed. Since then, he's been more lethargic and shown less energy than we've seen in the entire three weeks we've had him. He is also curled up on our bedroom floor, eschewing both his crate and the surface of his bed, his preferred sleeping locations until today. Should I be worried that this is a negative reaction to Nexguard? Thanks in advance!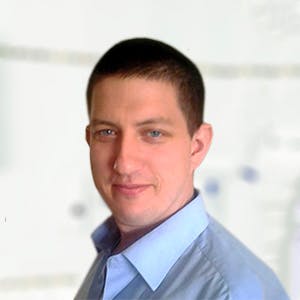 3320
Recommendations
Possible side effects of Nexgard include vomiting, diarrhoea, loss of appetite, lethargy and flaky skin. Behavioural issues may be related to lethargy; don't administer any more Nexgard to Georgie and speak with your Veterinarian about an alternative. If the symptoms persist, visit your Veterinarian for an examination. Regards Dr Callum Turner DVM
My 17 lb pug (also named George) has been disoriented & lethargic since I gave him Nexgard yesterday. He's eating but vomited thos morning. I gave him a few drops of milk hustle and hope he'll improve soon.
Hi. Our 2 year old male French Bulldog started NexGuard Spectre within 4 days he experienced neurological head shaking. Uncontrollable intermittent bobbing of the head. He was perfectly fine before the events. He is now on meds to control the tremors and the vet is looking into possibilities of the NexGuard side effects. His blood work is normal. Has anyone else experienced this and if so has the dog returned to normal
Stop selling NEXGUARD u know dogs are dying left and right from this drug stop promoting a pill that kills dogs.
Thanks so much, Dr. Turner. Georgie seems much better today, but he is definitely NOT getting any more Nexgard. Cheers!
Add a comment to Georgie's experience
Was this experience helpful?
Buster
Pomeranian
7 Years
0 found helpful
I started my Pomeranian on NexGard and HeartGard 3 months ago instead of Trifexis. Around a month ago he started shedding a little more than usual. He now is shedding so much that I have clumps around even after I brush him and vacuum.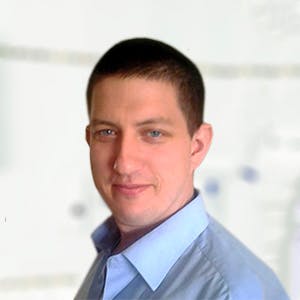 3320
Recommendations
There are various causes for shedding hair which may or may not be connected to the NexGard and HeartGard; hormonal conditions, medication side effects, environment, allergies, parasites, infections among other causes may lead to a loss of hair. You should visit your Veterinarian for a general examination and a check of thyroid and other parameters. Regards Dr Callum Turner DVM
Add a comment to Buster's experience
Was this experience helpful?
Lucy
Boxer
10 Years
0 found helpful
Hi. We gave our boxer, Lucy, the chewable Nexgard for the first time yesterday. Within a few hours afterward, she started to become ill- rapid breathing, heart rate, bloated, throat/gut issues- vomiting, loss of appetite- very thirsty. Our vet suggested 75mg/6 hrs of benedryl- she's 72 pounds. The benedryl- seems to help, but it's quite noticable when the benedryl starts to wear off. If this is a monthly dose and she's having a reaction, is she still safe from fleas and ticks and how long will this recipe last?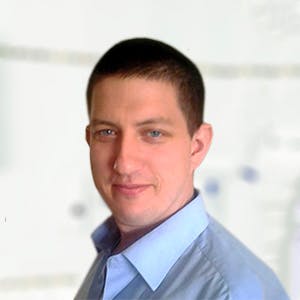 3320
Recommendations
Given Lucy's reaction to her first dose of Nexgard, I wouldn't recommend continuing next month; there are many different flea and tick control products which are effective, I personally prefer spot-on treatments and have encountered less trouble with them. Benadryl may be given to Lucy two or three times per day at a dose of 75mg (dosage is around 1mg/lb). Regards Dr Callum Turner DVM
Add a comment to Lucy's experience
Was this experience helpful?
WILLIE
Maltese
10 Years
-1 found helpful
I gave my 10 year old Maltese dog NexGard this morning. He developed nausea diarrhea and itching of his face several hours after taking the NexGard. He's been taking NexGard for some time now could he have a delayed reaction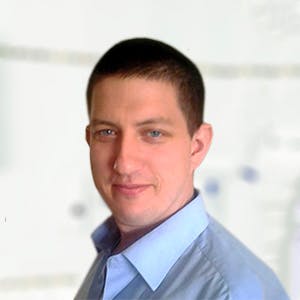 3320
Recommendations
Dogs (like humans) can develop an allergy to something which they have been in contact with for a long time; with NexGard, it is a case of waiting out the effects of the NexGard (if NexGard is the problem, could be another allergy - have you used any new cleaning products or detergents?). You could try giving Willie Benadryl at a dose of 1mg/lb to see if there is a reduction in symptoms; if the symptoms worsen, visit your Veterinarian. Regards Dr Callum Turner DVM
Add a comment to WILLIE 's experience
Was this experience helpful?
Peanut
Dachshund
9
3 found helpful

My 11 pound mini dachshund Peanut took her first and last dose of Nexgard on May 17. By June 4th she was dead. She had no prior medical issues. She was 9 years old. She started vomiting and diarrhea the night she took the first dose. She made it through the weekend but required a vet visit Tuesday May 22 due to chronic gastro upset and not eating and lethargy. My vet called the Nexgard adverse reaction line and was advised to test for Addisons. Peanut got a shot to stop the vomiting. She had lost 1.5 pounds and was not eating. Her breathing was rapid and her heart rate low. Other than that all blood work came back fine including no Addisons. We went home with AD food to encourage her to eat. She would only eat very little. Her breathing became worse—more labored and shallow. She made it through the weekend but ended up back at the vet on Tuesday June 30 (Monday was a holiday). My vet sent us to an Emergancy vet as her breathing was so bad. She was hospitalized for 3 days and treated for aspiration pneumonia. Treatment did not work and she was sent home and started treatment for Valley Fever. She was also given prednisone for inflammation. No improvement was seen and we ended up at the emergency hospital on Sunday June 4. They gave her oxygen and 2 shots to reduce inflammation and a bronchial dilator. None of which worked and she had to be put down. The Valley Fever test came back the next day as negative. All 3 vets that examined Peanut were perplexed by her symptoms. My first vet said she is presenting as if poisoned. The bloodwork never revealed anything amiss. The final verdict was maybe it was lung cancer but it was not presenting like lung cancer. 3 weeks after being dosed she is dead. Is this a terrible coincidence? Not any of my vets can believe she is gone. It happened so quickly. She lost 4 pounds in the process and had blue tongue and gums by the end. We put her out of her suffering before seizures could start. Again is this all just a coincidence? I joined a Facebook group called Does Nexgard Kill Dogs? I don't know but whatever happened seems to be linked. Even if she didn't die from it "directly" it made whatever she had clinical all of a sudden. Peanut died 3 weeks after I gave it to her. Their reaction line said she needed a blood test to test for Addisons because some dogs with that have a bad reaction. She didn't have Addisons. So much vomiting from the drug did cause her to aspirate vomit into her lungs. Vomiting, anorexia and diarrhea, lethargy and seizures are some of the reactions. She had all of them but seizures. She also didn't react with intense itching. It has perplexed 3 vets that tried to help her. I might be wrong but it seems a strange coincidence. Plus the group above has story after story of dogs passing from this drug/neurotoxin. I am just a lay person but I feel like I poisoned my dog and hastened or caused her death.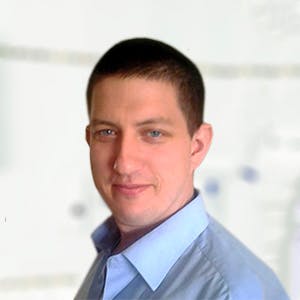 3320
Recommendations
There is a lot of controversy surrounding NexGard (afoxolaner) with many groups on social media spreading the 'horrors' they experienced using this product; from a professional point of view I am only able to reference reputable sources in my responses. Out of all the information online surrounding NexGard, the reputable sources all quote that no adverse reactions were reported during the US field study. I cannot confirm or rule out NexGard's involvement in Peanut's death, a thorough necropsy by a board certified pathologist may yield some information. Regards Dr Callum Turner DVM
www.nexgardfordogs.com/style%20library/nexgard/docs/nexgard_pi.pdf
www.fda.gov/downloads/AnimalVeterinary/UCM377867.pdf
www.ema.europa.eu/docs/en_GB/document_library/EPAR_-_Public_assessment_report/veterinary/002729/WC500164068.pdf
Also important to note, like police when they kill Innocents, you guys "investigate" yourselves so to speak. And just like them, you not -so-curiously don't find anything wrong...
So all the people who had their loved ones die after taking this drug is only coincidental? Your not a professional, you're a capitalist drug dealer. I'd call all the people's bad experience evidence, but I'm just some crackpot conspiracy theorist because I question the status quo. Fortunately for you, America is love with spreading the greater israel project, and society is controlled by their need of disinfomation and greed. I personally would rather trust some holistic witch doctor with voodoo doll than to have another dog killed by our pets health care. Because obviously the mountains of bad reviews isn't evidence or reputable to the snakes oils salesmen. Method of payment please? Oh! And we offer the s***iest insurance plan you can buy too. Trust us, we're the good guys...
Add a comment to Peanut's experience
Was this experience helpful?
Teddy
Havanese
1 Year
1 found helpful
1y 5m old 8.1 lb Havanese. Gave first dose of NexGard 4 days ago. Has has diarrhea/water stools since. Will this continue for length of time the medication is in his system? He has his normal energetic appetite. Should I be giving him rice and chicken? Should I find an alternative medication? He has had no reaction to Heartguard plus or Sentinel tabs.
Thanks for your advice.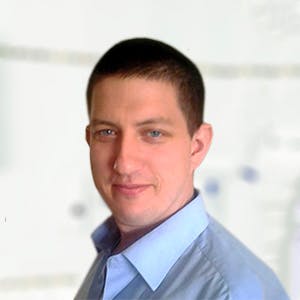 3320
Recommendations
If Teddy has shown a reaction to NexGard, it would be best to find an alternative for next time; the diarrhoea will subside after a couple of days, if he is eating normally there is no need to change his food. You can try giving him some plain canned pumpkin to see if that firms up his stool. If you see no improvement after two or three days visit your Veterinarian. Regards Dr Callum Turner DVM
I gave my golden puppy nexguard and he had diarrhea and started scratching also. It has been four days now. I called my vet and she gave him metronidazole twice a day. I will try something else. I wish I would have read more about Nexguard.
To anyone administering drugs to pets: I'm no expert and not pro drug either. It's a conundrum. Do we feed them poison that has potential bad side effects to prevent disease or do we not feed them poison and risk them getting the disease? I never know quite the right answer. Our pets are as biochemically individual as humans, but what I have found helps just a little is to give them the required dose at the required time with food and water, as well as a good pre and probiotic. It seems to help my sensitive little girl somewhat
Add a comment to Teddy's experience
Was this experience helpful?
Sandy
German Shepherd
1 Year
0 found helpful
I gave my German shepherd Nexgard 48 hours ago. She had mild diahorrea, but her stool has since hardened up. This morning however, she vomited and has been extremely lethargic since. How long after receiving the medication should be looking for symptoms? She seemed fine the first 24 hours.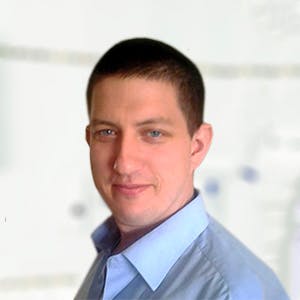 3320
Recommendations
Vomiting and diarrhoea may occur after the administration of Nexgard; symptoms usually occur within a few hours (if they appear) and last for a day or two. There may be other causes of the vomiting and diarrhoea including foreign bodies, ingestion of something from outside, mild irritants etc… Just keep an eye on Sandy, if the vomiting occurs for more than a day, visit your Veterinarian for a checkup. Regards Dr Callum Turner DVM
Add a comment to Sandy's experience
Was this experience helpful?
Lou
Boxer
5 Years
1 found helpful
We gave our pup Naxgard for the first time yesterday and ever since he jas been shaking his head as if his ears are itching. His eyes are a little puffy too. Can you help?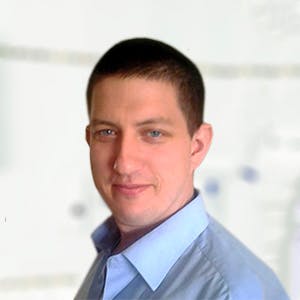 3320
Recommendations
f the symptoms presented appeared after administering NexGard then the two would probably be linked; there is no real treatment, only to stop giving NexGard and chose a different product. Giving 1mg/lb of Benadryl may help. Regards Dr Callum Turner DVM
Add a comment to Lou's experience
Was this experience helpful?
GG
MALTIPOO
9 MOS
0 found helpful
Has Symptoms
Chewing skin, paws. Seems frightened.
Hello. I gave my 13 lb, 9 mo old maltipoo her first dose of NexGard approximately 10 days ago. Yesterday, I noticed she has chewed her skin raw under her front leg joint, closest to her chest. She seems more itchy than usual and in distress. Could this be a NexGard reaction? She is a sensitive pup at the best of times. I have Wondercide flea and tick treatment. It's all natural , topical product but I worry about its effectiveness. We do not live in a wooded area but there is wildlife around; squirrels, possum, skunk etc. Thank you.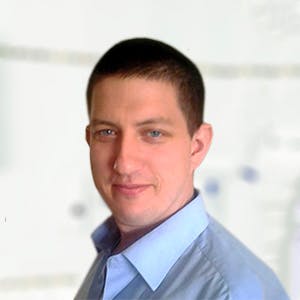 3320
Recommendations
Generally we would expect to see a reaction from NexGard earlier than ten days. Itching and irritation may be caused by many different causes, I cannot rule out NexGard, but the time frame doesn't fit. Possible causes may be environmental allergens, foreign body (which she bit out), food allergies etc… Since the trauma is localised, I would suspect that something was on her or irritated her externally leading to her chewing one area, with NexGard you would see more generalised itching. Regards Dr Callum Turner DVM
Add a comment to GG's experience
Was this experience helpful?
Mowgli
English Mastiff
6 Months
0 found helpful
6 month old English mastiff extreme diarrhea going on 4 days now after nexgard. Have tried to give sweet potatoes and rice to firm up stool. How log will this reaction last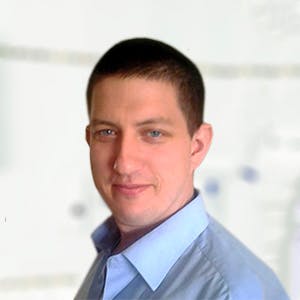 3320
Recommendations
NexGard induced diarrhoea usually is treated with boiled rice and chicken until the stool firms up and then slowly reintroduce Mowgli's regular food. The active ingredient in NexGard works for up to thirty days which means that any reaction to the medication may take a while to resolve; usually for the gastrointestinal tract should be shorter (a few more days). If after a week you are still seeing diarrhoea, visit your Veterinarian. Regards Dr Callum Turner DVM
My dog took Nexguard on June 15th, and had extreme Diaherra, looked like chocolate milk.. for 4 days... I contacted my vet who placed my dog on five different scripts. I went to the vet three times over a five day period. Today is July 5th and though he is better, his stools are still Not back to normal and are like soft serve ice cream. I'm hoping that he will back to normal soon since it's almost been a month. I wouldn't recommend Nextguard to Anyone... this stuff did Nothing but make my puppy sick...
I gave my 17 lb Jack Russell a dose on Saturday and within 3 hrs she was almost comatose. She started vomiting and having diarrhea. She would vomit every 3-4 hrs. On Monday I took her to the vet. She was mildly dehydrated and had lost 3lbs. She won't eat but will at least now get up to go out to pee. I am force feeding her pediolite 1/2 every 4 hrs. It is now 3 days. how much longer should she be like this?
Add a comment to Mowgli's experience
Was this experience helpful?
Luna Lee
Mixed
8 Years
I meant to say it also made her itch like crazy. I'm wondering when Nexgard will discontinue this poison, and pay for people's vet bills that they have knowingly poisoned.
Luna Lee
Mixed
8 Years
I started my dog on this drug ignoring all the warnings from several different sites. Do not give your dog this medication! My girl had a seizure, even though she never has had a history of them. The vet of course said he highly doubted it was the Nexgard. He started her on antibiotics and steroids, and bam 479 dollars later I'm praying this shit leaves her system. She always scratched continuously.