What are Masticatory Muscle Myositis?
German Shepherd Dogs and Cavalier King Charles Spaniels are predisposed to masticatory muscle myositis. Difficulties such as swallowing, and therefore, eating and drinking can lead to serious consequences for your pet. If your dog is showing signs of having jaw discomfort, take him to the veterinary clinic for an evaluation.
The masticatory muscles are used in chewing. They include the jaw muscles and the muscles of the temples. Therefore, masticatory muscle myositis is inflammation of the muscles in the jaw and temple. It affects the trigeminal nerve and can lead to atrophy of the muscles and dogs may have a dropped jaw that cannot stay closed.
Book First Walk Free!
Symptoms of Masticatory Muscle Myositis in Dogs
The symptoms of masticatory muscle myositis can vary depending on the muscles that are affected. If you notice any of these symptoms contact your veterinarian for an appointment to have a full assessment done on your dog.
Swelling of the muscles on the top of the head
Progressive muscle loss
Difficulty moving the jaw
Difficulty drinking
Difficulty eating or picking up food
Unable to open the mouth
Eyes look sunken
Eyes look protruding
Stiff movements
Weakness
Regurgitation of food and water
Difficulty swallowing
Difficulty breathing
Causes of Masticatory Muscle Myositis in Dogs
Masticatory muscle myositis can be caused by several things.
Infection or Virus
Some form of an infectious agent, parasite or virus within the muscle can cause inflammation within the masticatory muscles.
Abnormal Immune Reaction
An abnormal immune reaction of the body against the muscle is known as immune-mediated myositis. The body produces antibodies that will target parts of the masticatory muscles. This will cause inflammation.
Cancer
Inflammation within the masticatory muscles can develop as pre-cancerous and then turn into cancer. Cancer found within the body can cause an immune reaction, causing masticatory muscle myositis. This is known as a paracancerous effect.
Diagnosis of Masticatory Muscle Myositis in Dogs
Dogs that have been diagnosed with masticatory muscle myositis produce antibodies against the 2M muscle fibers. There is a blood test that was developed at the University of California at San Diego that will test for these antibodies.
A biopsy from the temporalis muscle is also recommended to determine the severity of masticatory muscle myositis. There is scarring in the muscle and by examining a biopsy of the muscle, it can be determined how far the disease has progressed and assess your dog's ability to respond to the recommended treatment.
Treatment of Masticatory Muscle Myositis in Dogs
Your veterinarian will prescribe a treatment plan that is aimed at attempting to counteract the body's immune system response by suppressing the immune system with immunosuppressant medications. A dose of prednisone, a steroid, is also a common part of the treatment plan.
The short-term treatment plan will be put in place to return your dog's immune system to normal by using aggressive medications and high doses. Once the disease is being controlled, the medications are slowly reduced. The long-term goal is to eventually get your dog completely off all medications. Most cases, however, require a continual use of a low dose medication.
Physical therapy may also be required depending on the severity of the disease. Physical therapy will encourage proper chewing and swallowing. Never force your dog's jaws open.
Severe cases of masticatory muscle myositis may require surgery to remove a portion of the front jaw, allowing your dog to be able to lap water and food. While surgery may give you more time with your dog, it is a last resort option and the prognosis is extremely guarded.
Recovery of Masticatory Muscle Myositis in Dogs
With early detection, masticatory muscle myositis can be treated successfully. Be sure to follow the treatment plan that your veterinarian prescribes for your dog to ensure recovery. All medications must be given as prescribed, if you notice any side effects, contact your veterinarian immediately.
Return to your veterinarian for all follow-up visits and post-treatment testing to make certain that the disease is being well controlled. Your veterinarian may adjust the medications being given as the treatments progress.
Early detection of masticatory muscle myositis is important to a good prognosis. Dogs requiring surgery because of severe muscle scarring will have a guarded prognosis.
Masticatory Muscle Myositis Questions and Advice from Veterinary Professionals
Annie
Cavalier King Charles Spaniel
21 Months
0 found helpful
Our King Charles cavalier Cocker mix was diagnosed with MMM as a puppy. She has been on high and maintenance doses of prednisone numberous times. She was doing well on 5mg per day. Her recent reduction per our vets instruction 5 mg every other day. It's been two weeks and she is showing signs of a problem. She can not open her mouth enough to catch her mini tennis ball which she normally does with precision. Should she go back on a high dose to force it into remission or back on 5mg per day. Her dose has been gradually reduced from a high dose to lower dose 5 times now and it has always come back.
Add a comment to Annie's experience
Was this experience helpful?
Bill
Mini Sharpei
2 Years
0 found helpful
Has Symptoms
Locked jaw, stiff gait, falling food
My dog, a mini Sharpei, was recently diagnosed with MMM. He has "always" had stiff legs, his mouth has "always" been messy. He "always" seemed to have a dislike of sitting with his bottom fully on the floor. About 2 weeks ago my daughter noticed that he only sat of stood. He whimpered when she tried to physically help him into the sitting position. 5 days ago we noticed he was dropping food from his mouth and was "more messy than ever". 3 days ago his weight loss was noticeable. We noticed he was not getting food or drink in his mouth because it was/is locked tight. He was very motivated to eat/drink has a fleshy mouth, and buried his head in his dishes that when we heard his tongue working hard, we assumed he was getting food. No. At the end of October he weighed 38.7 pounds. Yesterday a.m. he weighed 31.4. The vet gave him 1 liter of water under the skin and a prednisone shot. We picked him up and tried to feed him cat food through the side of his mouth. We had an xray done as well. It found that he was missing "several" teeth (mandibular/maxillary). He also has tiny ears with chronic yeas issues (bilateral otitis externa/external ear canal stenosis). Also, he had eye surgery, but continued/s to shut his eyes for long periods and drops tears constantly. I thought these were all separate issues. Are they? Our handsome Bill was hospitalized this a.m. so he could receive shots daily and not pills, be syringe fed (shouldn't he be intravenously fed), and monitored. He has made no progress. Is this effort dire? Should we give up? The vet could not open his jaw while he was sedated. I should add that his "blood work" looked "pretty good" with none of the counts "too elevated"
Add a comment to Bill's experience
Was this experience helpful?
Priscilla
Dachshund
5 Years
0 found helpful
My long hair mini dachshund Priscilla was diagnosed with mmm in early December of 2018. She weighs 11 pounds. She was started on 10mg per day of predisone. She was never in any pain,but she cant open her mouth very wide and she has difficulty swallowing food and water. She has to swallow several times to get it down and usually spits a little of her water up. I have her on soft food and i feed her so she doesnt gobble and get choked so her weight is stable, but I just havent seen a big improvement at all. For about 1 month she has been on 15mg per day of predisone and the vet said we need to decrease it now. Im just wondering if 15mg a day is enough to see results. I know she is small, but i just want to be sure that Ive gotten her as well as possible before i reduce the predisone. Thank you so much for any advise!
My pitbull has the same symptoms he could not eat lost weight could not open his mouth - drooling - very tired. My vet put him on the highest dose of prednisone he could take. Within 4 days he was able to open up his mouth a little to pick up kibbles. His test results have not come back but so far it is working.
Hi, could you tell me more about your dachshund? We have a dachshund in pain with no diagnosis yet and 3 vets are ruling out MMM although 90% of the symptoms fit. Please email me at [email protected]
Add a comment to Priscilla's experience
Was this experience helpful?
chip
Pit bull
3 Years
2 found helpful
My dog is a 3 yr old pit bull, so young to be having issues. We noticed at about 8 months he started having back leg muscle problems. The back leg just seemed lame and he was having a hard time walking on it for a couple of weeks. He got better and had no other symptoms for about a year so we figured he just hit it on something as he is very high energy and plays with our other dog alot. About a month ago we noticed him yawning funny like his jaw hurt then noticed he could only open it about 2 inches wide. I also noticed while petting him he had enlarged lympnodes under his chin. The next day he had a swollen eye and on top of the eye face area. We took him to our vet and she said he might have something stuck in his jaw in the inside and proscribed medication for 10 days. At this time he was opening his mouth a little more and lypnodes weren't as swollen so she didn't get to see what I saw the night before. After 10 days of medication his swelling went down around the eyes and head but he still wasent getting his energy back. He was still unable to open his jaw more then an inch now and wasen't catching treats or playing with his toys anymore so we took him to another vet that has a pitbull. This vet was more aggressive with his exam and said we should start the prednisone. Mind you I had already read about this online and figured it might be mmm. The first evening he got half his pill and seemed fine, the next morning he took his whole pill and had tons of energy and I thought hes back! A few hours later he starting acting super restless and all of a sudden we noticed the top of his head was sucken in just like I have been reading. We rushed him to the pet hospital because I did not understand why the medicine was making him have the top of his head sunk in look, all he had was the jaw problem before. They could not tell us anything just said when our vet opens back on monday to take him in for further test. Nothing on the internet but one article said the predisone can cause further undetected problems. He has all the other symptoms of the pill...first day panting, drinking alot, restroom alot, restlessness. I was ready for all of these symptoms but the head sunken I only saw in the mmm diagnosis, he didn't have this before the medication why did it make him have this? Day two on meds(we only gave him half this morning not a whole pill), which is today he is acting normal just laying around and does seem like he still has a little more energy then before the medication. I will call my vet tomorrow to tell him all of this but why did the pills do this to his skull? So far I haven't been able to read anything about this and the hospital said he might need a specialist. Any info please. (This has been getting expensive as every exam with medication and hospital rushes that tell us nothing is adding up. I will pay anything for my dog, but some of these vets seem clueless and basically send us home with a bill and no info which is why I am here). Thank you
I realize it's 4 months late but I wanted to answer your question. I tried before and I don't think it went through. MMM can be frustrating, especially when you have more questions than answers.

When a dog gets MMM, it causes their jaw and head muscles to get inflamed and atrophy. When you start giving them prednisone, that causes the inflammation to go down, and they end up looking worse than before. That isn't necessarily because they're getting worse, but the absence of the swelling makes it look like they are.

That's what happened with my lab, and that's probably what is happening to your dog, too.
Add a comment to chip's experience
Was this experience helpful?
Gunther
Mixed
11 Years
0 found helpful
Our dog, Gunther (an 11 year old shepherd mix), was diagnosed with MMM two years ago, his symptoms were having trouble opening his mouth. He was treated with corticosteroids for a few weeks and has been in remission since two weeks ago. Two weeks ago, he presented with labored breathing and drooling. The vet mis-diagnosed it initially saying it was allergies but later that same week he started having trouble opening his mouth again and the vet started him back on the steroids saying it was now a flare-up of his MMM. He's been on the steroids for a few days now but still has no energy and still is breathing very heavily. Will this labored breathing clear up in a week or so of being on the steroids? Since this was not one of his symptoms with his initial diagnosis, I'm concerned regarding his labored breathing. Will this clear up after being on the steroids for a week or two?
Add a comment to Gunther's experience
Was this experience helpful?
Gracie
Golden Retriever
5
1 found helpful
My 5 year old Golden Retriever Gracie just started to not be able to close her mouth all the way, she cannot chew and when she drinks water it goes everywhere. She has all the symptom of MMM and I am heartbroken. This just started 4 days ago. I brought her to the vet today and they took some blood and I won't get the results until tmrw. Gracie didn't eat the treat they tried to give her so they didn't see what I see at home....her inability to chew. I am praying I caught this early enough to get a good prognosis. The thought of giving her steroids kills me. She is the sweetest most gentle little lady. I am so scared!

Kathleen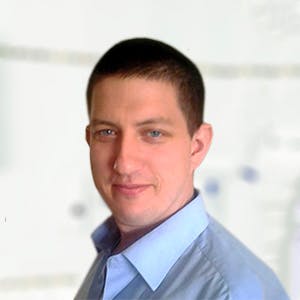 3320
Recommendations
Steroids are a necessary in medicine, but they are not as bad as people think and they are nothing like the steroids which are abused by bodybuilders. The use of corticosteroids (not anabolic) will help to suppress the immune system so that the muscle can recover; I've added a link below on the difference between corticosteroids and anabolic steroids below. If the cause is masticatory muscle myositis then corticosteroids would be the treatment of choice. Regards Dr Callum Turner DVM https://medlineplus.gov/steroids.html
Add a comment to Gracie's experience
Was this experience helpful?
Lucy
Wolfdog
18 Years
2 found helpful
my 18 year old wolf/chow/shepherd lost a lot of weight, half her head is sunken in on the left side, the masticatory muscle is gone and her jawbone sticks out.
her eyes sunken in and
her eye lashes look like they withered away. she has a stiff gait and just feels lousy. she keeps pawing her snout and shaking her head as if her ears are bothering her. i clean them out often, so maybe her brain is affected?
i took her to the vet and the vet examined her and said she doesnt think anything is wrong with her. i dont believe the vet. the vet looks too young to be experienced enough. She gave me inflammatory pills, but i think shes trying to treat the symptoms she said she looks normal. i been with my girl 18 years. i know what is normal. i upped her diet which is raw to include pasta for weight gain and greens for plant enzymes. we still go for walks and i give her reiki treatments every day. Any help on what else i may do would be greatly appreciated, Thank you
Will Wood from Port Angeles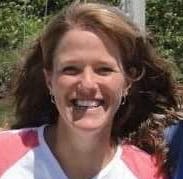 1611
Recommendations
Will, I am sorry that Lucy is having these problems. If you do not feel that your veterinarian was aware of your concerns and the changes that she is having, it may be a good idea to seek a second opinion. Without seeing her, I can't comment on any treatments that may help, as I don't know what is wrong with her. If you are sure that something is going on and she needs further care, a second opinion is never a bad idea.
How is your frenchie? Our french bull dog started having issues opening his mouth this weekend and we took him to the vet this morning. Negative results on the XRay so she came back with an MMM diagnosis. She's sending us home with his first round of steroids and I am not sure what to expect. Will he be able to go back to his normal playful self? Or is this something that is going to change him for the rest of his life?
My 7 year old French Bulldog is currently going through his second bout of MMM in 4 years. He is on the standard course of steroids but this time, the disease was much more aggressive and he now has muscle wasting on the right side of his face. What makes it more stressful is that Myositis is not common and many Vet's have not experienced this so it's hard to get it right.
Add a comment to Lucy's experience
Was this experience helpful?
Ruby
Italian Greyhound
5 Years
1 found helpful
Our dog Ruby was diagnosed with MMM about a year ago. She didn't have the usual symptoms other than muscle wasting. She never had swelling or difficulty opening her mouth. She has been on several medications and has seen multiple doctors but they can't get the muscle wasting under control. She was first put on 5mg Prednisone and Cyclosporine. The vet is now weening her off both those meds and she has been taking 60mg Mycophenolate twice daily. We don't know what to do. Her poor face keeps sinking in more and more. We feel that she will eventually get to the point that she has no jaw muscle and will not be able to eat. We live in Southern California and will do anything to help her. If anyone has any suggestions or knows of a vet that specializes in this disease, please let me know. We are feeling desperate.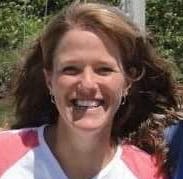 1611
Recommendations
I am sorry that is happening to Ruby! It might be a good idea to have an internal medicine specialist see her, if your veterinarians have not been able to control her disease. They may be able to provide alternative care for her, since it is obvious that you love her and want to help her.
Add a comment to Ruby's experience
Was this experience helpful?
Pooh
pit mix
3 Years
3 found helpful
My girl Pooh is on her 3rd or 4th bout with MMM. She's 65lbs has been on 10mg of Prednisone for about a year and a half, and she started an episode of swelling a couple of days ago. Yesterday the vet had me give her 30mg (once per 24hrs) of Pre., 50mg of Benadryl and a Prilosec to protect her stomach. Her swelling did decrease a bit by 6:30 pm but was back by 4:30 am. I really want to know if I can fight this more aggressively? She is still eating, drinking and will chew a bully stick. I have pictures I can email. She looks like she's been hit by a bat.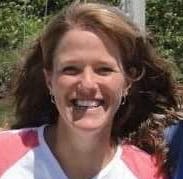 1611
Recommendations
Some cases of MMM need to be treated very aggressively, and dosages of Prednisone of up to 2 mg/kg twice daily have been used. That would make her twice daily dosage 60 mg. Since I can't see her, it would be best to call your veterinarian and ask if this is something that would be appropriate, as those dosages of steroids can have side effects.
Add a comment to Pooh's experience
Was this experience helpful?
Pampos
Labrador Retriever
18 Months
0 found helpful
I recently got my lab to the vet for his routine parasite pill and when he saw him he told me he has atrophy to the tempral muscle. No further examination more than seeing the dog's head. Indeed his head is sunken in both sides. When I asked him what to do he told me nothing than keeping an eye on him for other symptoms. He can open his mouth properly and eat as well. No loss of appetite or joy. He spills water when he drinks but I think he does this since he was a puppy. I am quite concerned if this is just a sign of something upcoming (like MMM) and what should I do further on to prevent it.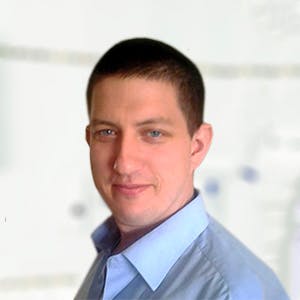 3320
Recommendations
There are different causes for muscle atrophy which may include conditions like masticatory muscle myositis, neurological conditions, nutritional disorders, hormonal conditions among others; if there are no other symptoms we cannot say for certain what the cause is so there is no real treatment or management options, monitor for other symptoms and follow up with your Veterinarian. Regards Dr Callum Turner DVM
Add a comment to Pampos's experience
Was this experience helpful?
Dino
German Shorthaired Pointer
Nine Years
0 found helpful
Has Symptoms
Hard to swallow or open jaw.
My dog was diagnosed with MMM on Thurs. I gave him his first steroid Thurs pm. He had a meds Fri-Sun and we see no change yet. How soon would we see improvement if meds were to help? He has displayed symptoms we thought we just older age setting in and very high heat index for about 3 weeks prior to diagnosis. Is that considered early onset? Or too far gone for treatment?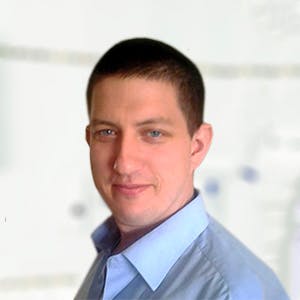 3320
Recommendations
Typically we expect to see improvement within seven to ten days, but treatment may be required for a few weeks depending on the case; this isn't a quick fix unfortunately. If your not seeing any improvement by the weekend you should visit your Veterinarian. Regards Dr Callum Turner DVM
Add a comment to Dino's experience
Was this experience helpful?
Yoda
French Bulldog
7 Years
1 found helpful
Has Symptoms
stiff jaw, sunken head,stiff gait
My dog Yoda has been diagnosed with MMM If the Prednisone works will the muscle return or will the dog always have a sunken head? He has been on the prednisone for 5 days so far and his jaw seems to be opening ok, mut the muscles are disappearing.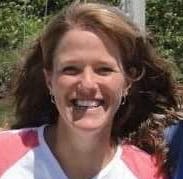 1611
Recommendations
I'm sorry that Yoda is having that problem. MMM can be a very difficult disease to control and manage, and often results in a progressive loss of the muscles affected in the head. If the medication is able to control the disease and keep him comfortable so that he can eat and drink normally, that may be all that you can expect. Those muscles are not likely to regain any mass.
I suspect my old English bulldog may be in early stages of mmm he is not displaying any motion changes or having any problems in eating or swallowing or pain but I have just started to notice a decrease in muscle mass in his temple area
I'm on a fixed income but want him tested and treated can you give me an idea of cost for testing and treatment
Add a comment to Yoda's experience
Was this experience helpful?
Rolo
Labrador Retriever
6 Years
0 found helpful
Has Symptoms
Difficulty picking up food
My 6 year old Lab has been spilling water when he drinks recently, and has had his jaw hanging open slightly. My vet diagnosed it as trigeminal neuritis which she said should clear up in a few weeks. However, today I noticed his eyes are getting more sunken in, and his head is sunken behind his eyebrows. This led me to suspect MMM. I will take him back to the vet in a month if his jaw doesn't seem any better, but am I hurting his chances of recovery by doing this if it turns out to be MMM?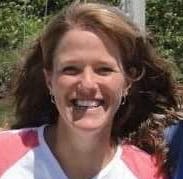 1611
Recommendations
Thank you for your email. If Rolo seems to be deteriorating, it would be better to have him seen sooner rather than later. MMM is a difficult disease to diagnose and often requires a biopsy. I'm not sure if he is on any medications at this time, but he may need to be. I hope that he recovers well.
Add a comment to Rolo's experience
Was this experience helpful?
Scout
Labrador Retriever
13 years
0 found helpful
Recently and quite sudden he cannot grab his food and causes a mess while eating.. He tries to grab his food so hard that he tired and lay down panting. He was recently on steroid and antibiotic and slightly anemic due to a growth on his tail which needed minor surgery with local anesthetic .. Could it be due to the medication he was on that causes this jaw problem i.e.MM? Could it be the side effect of the steroid?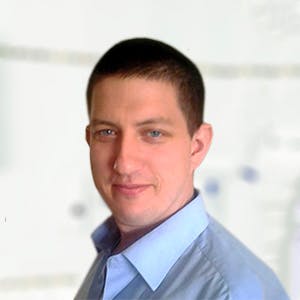 3320
Recommendations
Corticosteroids are the indicated treatment of masticatory muscle myositis; I don't think it is connected to the treatment he was receiving. Difficulty to open the mouth may be caused may masticatory muscle myositis, temporomandibular joint ankylosis, nerve injury, dental issues among other causes. I would recommend returning to your Veterinarian for an examination to see what the underlying cause is; until then, at least ensure that Scout is able to drink water. Regards Dr Callum Turner DVM
Add a comment to Scout's experience
Was this experience helpful?
Lily
Jack Russell Terrier
12
1 found helpful
My sweet Lily girl was diagnosed with Masticatory Myositis. I noticed that she couldn't open her mouth after being away for a week. I was recently in a car accident and was recovering with my Father looked after Lily. He stated she was " a messy eater" turns out she was trying to suck the food through her teeth. I immediately took her to the emergency vet clinic where she was diagnosed. My cousin who is a veterinarian said she has only seen one other case since she has been practicing veterinarian medicine. She gave her a steroid shot and wrote her a prescription for Prednisone. She said to let lily rest and see if the steroid shot helped her regain some jaw function however I haven't seen any so far. I ran some wet dog food through the food processor and she was able to get it down after 45 minutes. I'm not sure how I can administer her medicine if she cannot open her mouth. Is her stage to far for comng back. I'm very heartbroken and need advice on what to do. She is an older dog and I do not want to euthanize her but I don't want to see her in pain either.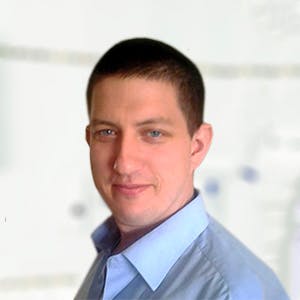 3320
Recommendations
Masticatory myositis when treated promptly has a good prognosis, the problem is when the condition becomes chronic scarring can occur in the muscle leaving treatment ineffective and the prognosis poor. It would be worth giving Lily sometime to respond to treatment as it may have been going on for a while; a muscle biopsy of the masseter muscle will show the level of scar tissue and can give a good indication of a prognosis. Treatment with prednisone is usually for a few weeks, but in severe cases six months or more of treatment may be required. Regards Dr Callum Turner DVM
Add a comment to Lily's experience
Was this experience helpful?
Jackson
Mini dachshund
14
0 found helpful
Our dog was just diagnosed with Masticatory Muscle Myosistis. He is a 12 lb. Miniature dachshund. He started taking 100mg of Prednisone twice a day yesterday. When will we see any return of jaw funcation?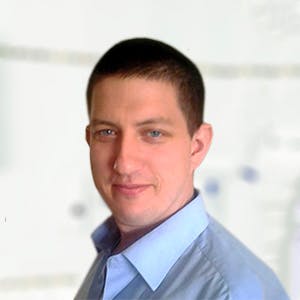 3320
Recommendations
Response to treatment of masticatory myositis varies between patients and severity; it may take two to four weeks to regain function again. Although function may return, long term treatment may be required; treatment may consist of three weeks of high dose prednisone with a review after three weeks and if successful, the prednisone is tapered off over the course of a few weeks. Regards Dr Callum Turner DVM
My 8 1/2 yo English Mastiff was recently diagnosed. His skull has loss muscle and his eyes are suken but his jaw is fine. I am scared to death!! Any advise for us? 😢
My dog has an MMM breakout every 3-4 months. I hate those high prednisone doses, and wonder if keeping her on a daily low dose could prevent the need for the weeks long high dose treatments? Any help appreciated. I'm going to get her to the vet this time and ask this of him also.
Add a comment to Jackson's experience
Was this experience helpful?