What is Grapes Poisoning?
Grapes and grape containing products are poisonous to dogs. This includes grape jelly or juice, as well as dried grapes (raisins), and even currants which belong to the same family as grapes. The mechanism of poisoning is currently unknown, but grape poisoning can cause severe kidney failure in dogs. Most studies suggest that the toxic dose is about 32 grams per kilogram of the dog's weight for grapes and 11-30 grams for raisins, however symptoms of poisoning can sometimes be present even at very low doses. No amount of grape containing products are considered safe for dogs.
The toxin can be found in all types of grapes, including seeded, seedless, organic, and those used for wine. Vomiting and diarrhea are the initial signs of grape toxicity, beginning about 6-12 hours after ingestion. This is followed by general lack of energy, weakness, dehydration, thirst, and failure to produce an adequate amount of urine. Fatal kidney dysfunction will develop in 1-3 days. If vomiting is induced 15-20 minutes after ingestion this can help to reduce absorption and limit the severity of the symptoms. Once kidney dysfunction is present intensive fluid treatment will be necessary to save your dog's life. Large doses may end up being fatal even with treatment.
Grapes contain a toxin that causes kidney failure in dogs. Grapes, raisins, and grape containing products will all make a dog very sick when ingested. This is called grape poisoning or grape toxicity. Immediate treatment is necessary and some cases can still end up being fatal.
Book First Walk Free!
Symptoms of Grapes Poisoning in Dogs
These are the symptoms you may see if your dog has eaten grapes or raisins. Grape poisoning should be treated as an emergency, so you will need to get veterinary treatment as soon as possible.
Vomiting
Diarrhea
Grapes or raisins in vomit or stool
Low energy
Loss of appetite
Weakness
Signs of abdominal pain
Excessive thirst
Lack of urine production (anuria)
Tremors
Types
Any type of grape containing product can be dangerous for your dog.
Grapes
Grape juice
Raisins
Currants
Trail-mix
Baked products containing grapes or currents
Wine
Causes of Grapes Poisoning in Dogs
These are the most common risk factors associated with grape poisoning.
Owner feeding the dog foods that contain grapes
Grapes left out in a fruit bowl
Open container of trail mix with raisins
Spoiled grapes thrown in the garbage
Grapes or currants growing in the garden
Wild grapes
Diagnosis of Grapes Poisoning in Dogs
Diagnosis of grape toxicity is based on a history of grape ingestion, symptoms, and a blood test. Pieces of undigested grapes in the vomit or feces may be the best indication if you didn't see the incident, especially when this is combined with lethargy, general weakness, and lack of appetite. If you're not sure, a history of your dog's activities may be helpful. If you think your dog has ingested a baked product, you should check the list of ingredients for currents or grape-based sweeteners and bring a sample along for the veterinarian to examine. In the later stages, a blood test will show kidney failure with increases in BUN (blood urea nitrogen), as well as creatinine, phosphorus, and calcium. The veterinarian will need to rule out other toxicities which could also cause kidney failure, especially if the poisoning incident was unobserved.
Treatment of Grapes Poisoning in Dogs
If you think your dog has been poisoned, it's a good idea to call a poison help-line for instructions on immediate treatment. Follow the advice of the agent exactly and take your dog to see a veterinarian as soon as possible.
If the poisoning took place within the last two hours, the veterinarian will try to induce emesis and reduce further absorption. Gastric lavage may be carried out under anesthesia. Activated charcoal will also be given since this medication binds to the toxin in the dog's stomach and also helps to limit absorption. For mild cases that are discovered immediately this may be all the treatment that is needed.
If your dog has ingested a large amount of grapes or grape containing product intravenous fluids will be necessary for at least 48 hours. This will help to increase urine production, support kidney function and flush the toxin out of the body. If the dog is still only producing a very small amount of urine, further medications may be necessary to stimulate the kidneys. If the kidneys have stopped producing urine altogether the incident will usually end up being fatal.
Recovery of Grapes Poisoning in Dogs
The level of toxicity in grapes is considered mild to severe. Dogs may recover from low doses that are treated immediately, but large amounts have a poor prognosis. Immediate treatment can increase your dog's chance of survival.Any amount of grapes or grape containing product is dangerous for dogs, so the best way to manage the condition is to avoid exposure. Don't leave out open containers of grapes or raisins. Put spoiled grapes through a food processor rather than disposing of them in the trash, and don't give you dog any foods designed for humans. Keep your dog away from dumpsters, especially those associated with grocery stores which could contain large amounts of spoiled grapes. Protect currant bushes in your garden and be aware of any grapes growing wild around your house. This is especially true if your dog tends to eat everything. Most dogs will avoid poisonous plants in the wild, but domestic dogs that are more used to eating human food may not have this instinct.
Grapes Poisoning Questions and Advice from Veterinary Professionals
Snickerdoodle and Pug
Pug
4 Years
0 found helpful
Omg. Had no idea grapes were poison for dogs! Was snacking on a bag of green ones a few weeks ago and was feeding my 20 pound Pug and 5 lb chi mix a few. They did not vomit or have diarrhea, and they are still acting the same. I'll never give them grapes again of course but should I still take them to the vet despite no symptoms from either pup after a few weeks??
Add a comment to Snickerdoodle and Pug's experience
Was this experience helpful?
Bella
Pug-Zu
11 Years
0 found helpful
My dog ate an unknown amount of grapes. We induced vomiting around the 2 hour mark. Emergency hospital says she will be fine but we are wondering if we should take her to another place since this one won't do anything.
Add a comment to Bella's experience
Was this experience helpful?
Aldous
Belgian Malinois
5 Years
0 found helpful
My dog has had diarrhea for three days and while trying to figure out what the cause was, I narrowed it down to believing that he may have gotten ahold of a oatmeal/raisin cookie that fell on the floor. He has been eating and drinking normally and overall acting fine, but the consistency of his stool is still runny and tonight he seems to be peeing less. I gave him an activated charcoal pill yesterday, not sure how much that can still help. Please, is it too late? What should I do?
Add a comment to Aldous's experience
Was this experience helpful?
Bonnie
Yorkshire Terrier
6 Months
0 found helpful
My puppy ate 7 or 8 grapes 10 days ago without any symptoms however today she doesn't seem her usual self I don't know if she is just tired, she hasn't lost her appetite and seems to be drinking and urinating as normal..

If a dog is poisoned do the symptoms always show right away or is there a chance 10 days down the line she could get ill? Is damage always done when they eat grapes and maybe the damage is only taking effect now I'm worried 😣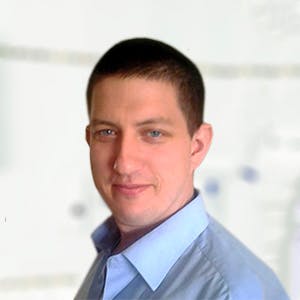 3319
Recommendations
Generally symptoms of grape poisoning result in gastrointestinal symptoms within 12 hours of ingestion and may cause kidney failure within 72 hours of ingestion; after ten days, I am not sure what specific link to the grapes may be but given the consumption of grapes you should visit your Veterinarian for an examination and blood tests to determine kidney function. Regards Dr Callum Turner DVM "A clear dose-response relationship has not been determined, but as few as 4–5 grapes were implicated in the death of an 18-lb (8.2-kg) dog" www.msdvetmanual.com/toxicology/food-hazards/raisins-and-grapes
Hey I was wondering my dog has been eating grapes and I had no idea that they were poison to them but it's been a couple years and nothings seems to be wrong. Should I go to the vet though. Cause honestly I thought it was just going to cause diarrhea.
Add a comment to Bonnie's experience
Was this experience helpful?
Milo
Maltese poodle
7 Years
0 found helpful
My dog got into a bag of trail mix, while
I was in the bathroom, I caught him with it and it seemed he didnt get very much(the bag was nearly empty) it has been two days and he hasn't had any symptoms, should
I still
Be worried?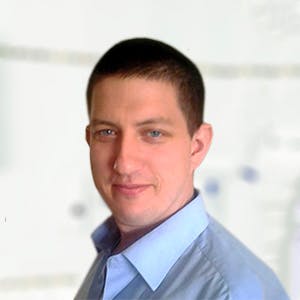 3319
Recommendations
The raisins in trail mix are toxic to dogs and the nuts may cause some gastrointestinal symptoms; I cannot say whether or not Milo consumed enough raisins to cause a poisoning event but I would advise you get a blood test to be on the safe side. Regards Dr Callum Turner DVM
Add a comment to Milo's experience
Was this experience helpful?
34 lbs
Boxer Shepherd
6 Months
1 found helpful
My dog was left in my room for about 2 minutes and she's never gotten on my bed, but she did and I had a container of grapes and I don't know if she ate one. She has been eating and drinking fine but has been lazy since the incident. What do I do?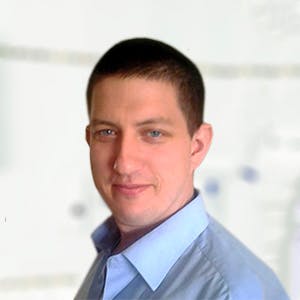 3319
Recommendations
Generally symptoms present gastrointestinal symptoms within six to twelve hours and kidney failure within three days, but without knowing if she consumed any grapes it is difficult to know if she is at risk of poisoning or not; I would visit your Veterinarian for an examination, blood test and fluids as well as a general chat regarding her health. If (suspected) consumption was within two hours, inducing vomiting with 3% hydrogen peroxide would have been best along with activated charcoal. Since there is doubt, visit your Veterinarian. Regards Dr Callum Turner DVM
Add a comment to 34 lbs's experience
Was this experience helpful?
Akuma
Wolf
6 Weeks
1 found helpful
I fed my pup 3 half pieces of grapes, but i immediately got a funny feeling and looked online and saw they poisonous to dogs. I induced vomiting right away and he vomited all three undigested pieces. Should i still take him to the vet tomorrow?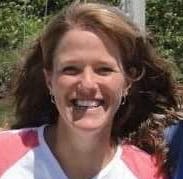 1610
Recommendations
Thank you for your email. Grapes can be very toxic to some dogs, and unfortunately we never know whether they are going to have a reaction. Since you were able to induce vomiting quickly, and all three pieces of grapes came up, Akuma should be fine. Monitor for any signs of vomiting, diarrhea, or increased urination and drinking, and have him seen right away if any of those signs occur.
Add a comment to Akuma's experience
Was this experience helpful?
Piper
Golden Retreiver
6 Years
0 found helpful
Should I be worried? I had a glass of wine 15 minutes before biting the end off of a baby carrot and giving it to my Golden Retriever. Should I be worried about grape poisoning?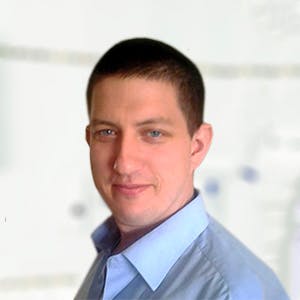 3319
Recommendations
I wouldn't be worried since the time frame between you drinking the wine and biting the carrot was fifteen minutes; in these cases the alcohol would be more dangerous than any grapes since a dog's body isn't designed to process alcohol. Given the time frame involved I wouldn't be concerned. Regards Dr Callum Turner DVM
Add a comment to Piper's experience
Was this experience helpful?
Shamrock
Doberman Pinscher
7 years
1 found helpful
My husband fed our Doberman two grapes on Sunday, before I intervened, stressing that they are toxic to dogs. He seemed fine afterwards. Monday night he seemed lethargic, and just off personality wise,but he is old so we didn't think much of it. Tuesday he was weaker, still grumpy and lethargic, but is eating and drinking fine. I'm not sure what to do, he is a very large doberman, and it was two grapes, is that toxicity to size ratio something to worry about, should I bring him to the Vet tomorrow?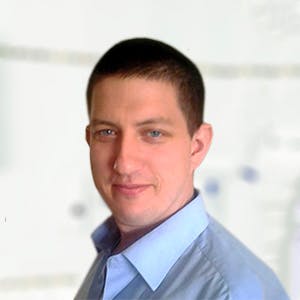 3319
Recommendations
Grapes are a natural product and the toxicity may vary from variety to variety and even grape to grape; if Shamrock is exhibiting symptoms you should definitely visit your Veterinarian for an examination and blood tests since grapes are toxic to the kidneys and may result in renal failure. It is important to keep Shamrock hydrated, but a visit to your Veterinarian would be advisable. Regards Dr Callum Turner DVM
Add a comment to Shamrock's experience
Was this experience helpful?